Condo Reviews
I've Lived At Modena At Simei For 21 Years: Here's My Review Of What It's Like To Live Just Across An MRT Station
Cheryl
November 1, 2023

6

min read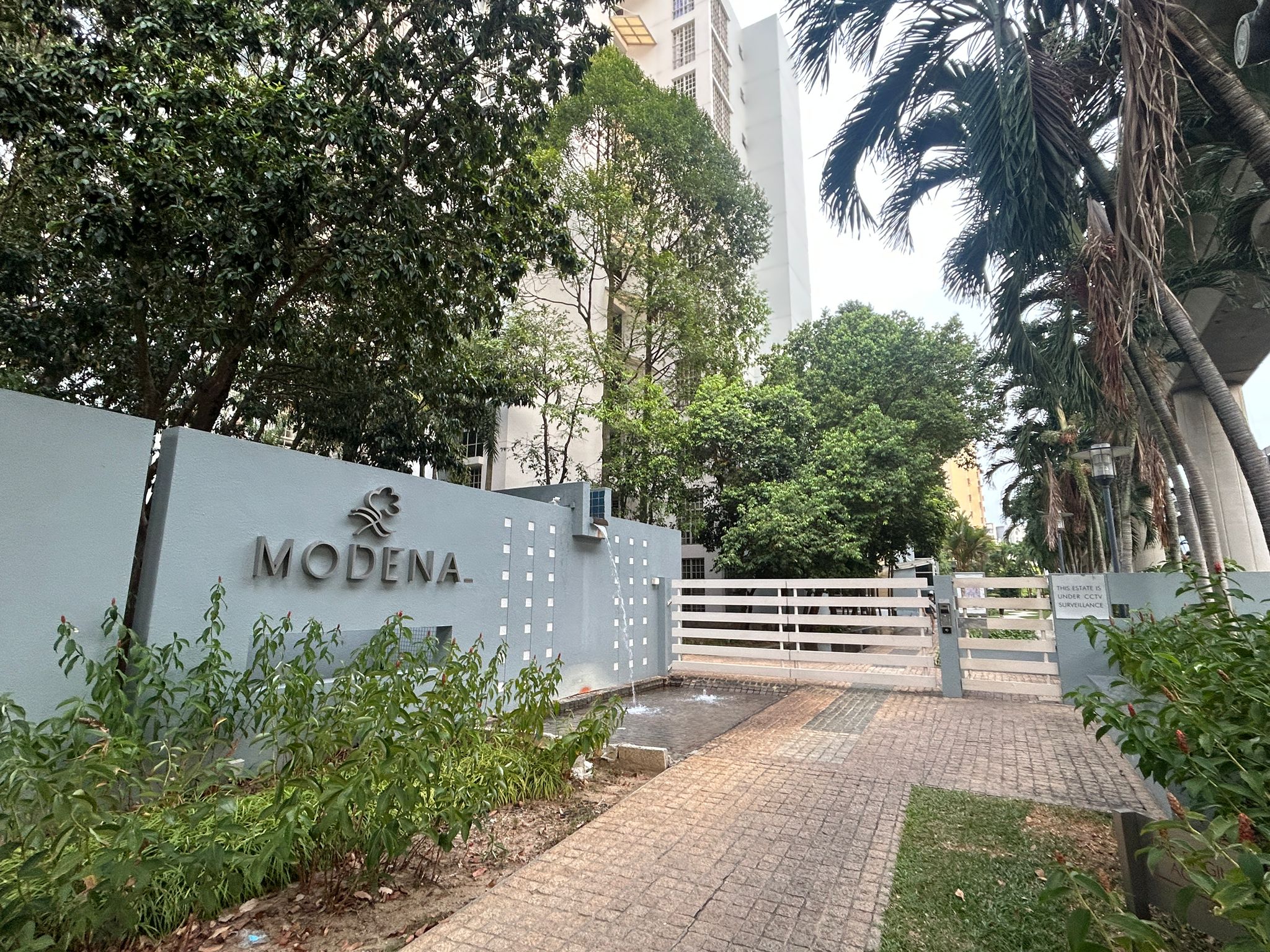 6
min read
Did you know that Simei means "four beauties" in Mandarin, and the estate's four main streets were once named after the four beauties of Ancient China?
Often overshadowed by other neighbourhoods in the East, we rarely hear much about Simei. Other than Changi General Hospital and East Point Mall, it is a rather laid-back and residential-dense neighbourhood dominated by towering HDB flats.
Instead of seeing it as a disadvantage, however, many long-time residents think of it as one of the main lifestyle perks of living in this unassuming location.
Compared to more vibrant and crowded neighbourhoods like Tampines or East Coast, it offers a much tamer and muted lifestyle for those who prefer coming home to a quieter and simpler home, while still enjoying the East-side lifestyle that many love.
Traffic is manageable and residents get to experience the benefits of living in an established neighbourhood with a wide variety of amenities.
In this resident's review piece, we feature a family's experience staying in the Simei area for the past 21 years. For Mr H and his family of four, they have lived in Modena Condo since 2002 (ever since the project was completed).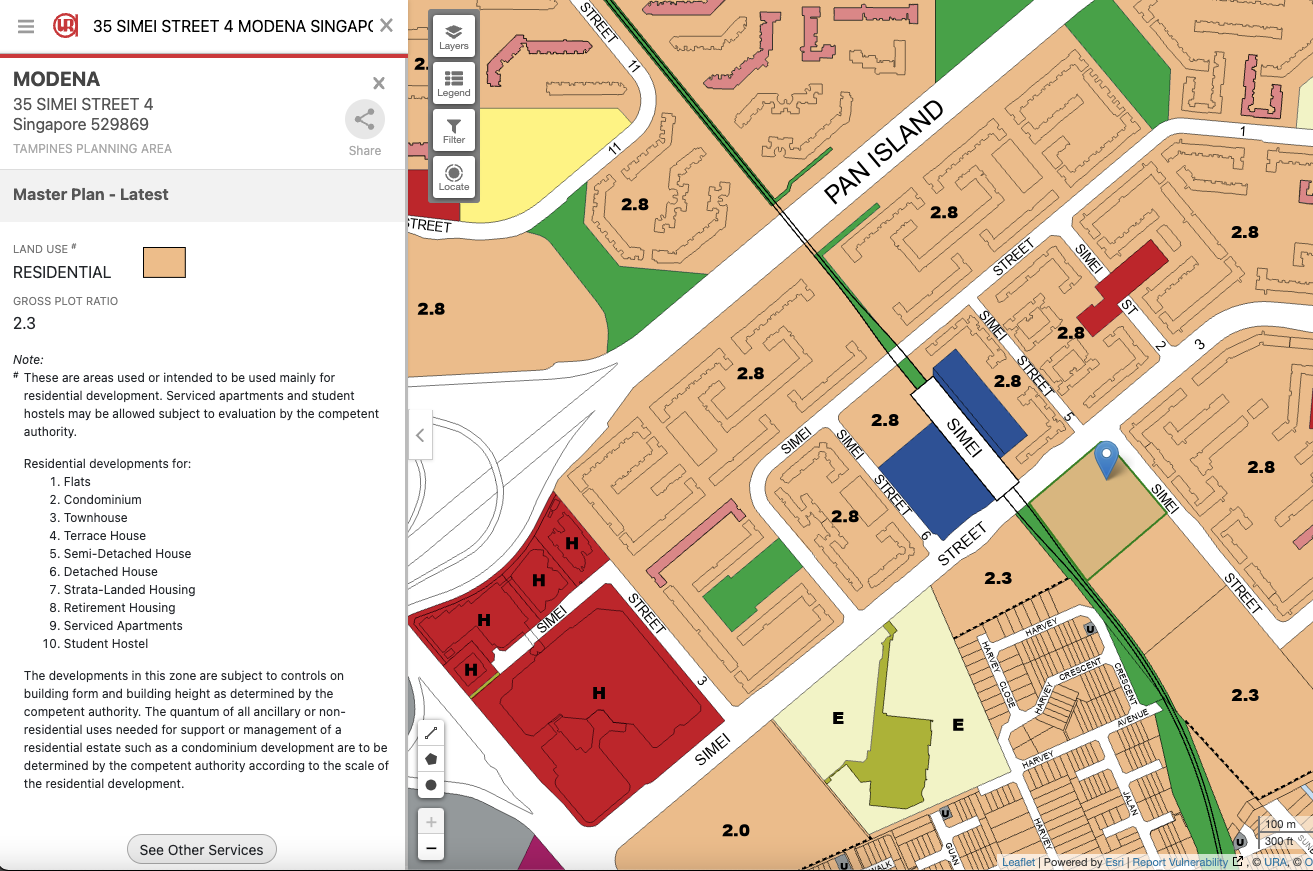 This 99-year leasehold condo offers a mix of 230 units and its biggest selling point is being located right across East Point Mall and Simei MRT Station (East-West line).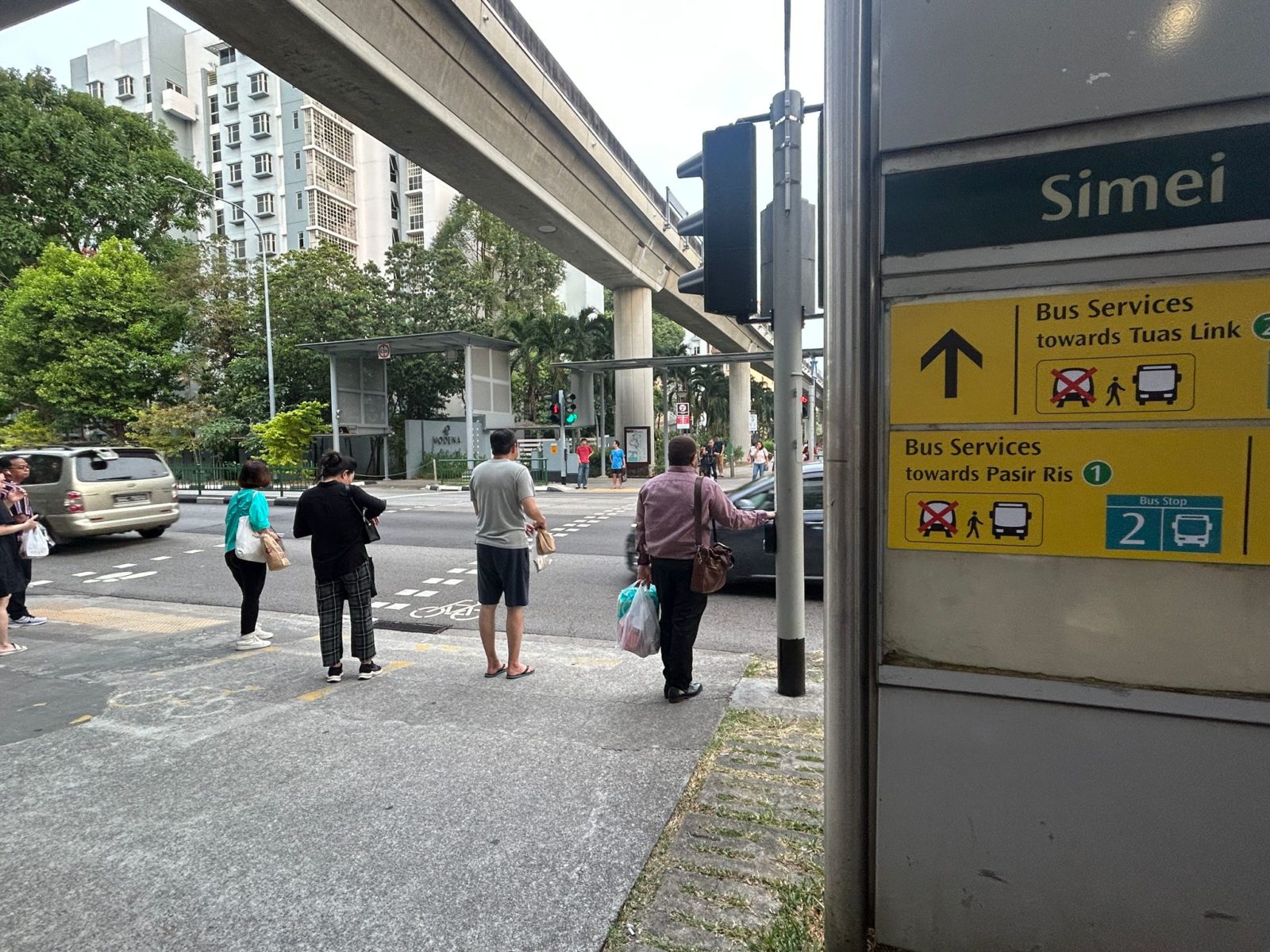 Before we move on to take a look at the development, let's understand what ultimately made the family decide to move to Modena.
Comparing Other Projects to Modena
Similar to the likes of every practical homeowner, Mr H had a detailed list of requirements when looking for the family's next home.
"What initially drove us to consider finding a new home was simply because I wanted to be near my parents. They live in Tampines, while our previous home was in Hougang so commuting to and fro was quite inconvenient, especially since we visit them quite often", explained Mr H.
With this, it narrowed down their search to the East side of Singapore.
"Like so many other Singaporeans, proximity to the MRT Station was my top priority. I like to have everything we need within a short walking distance, so Modena's location was appealing to me at that time".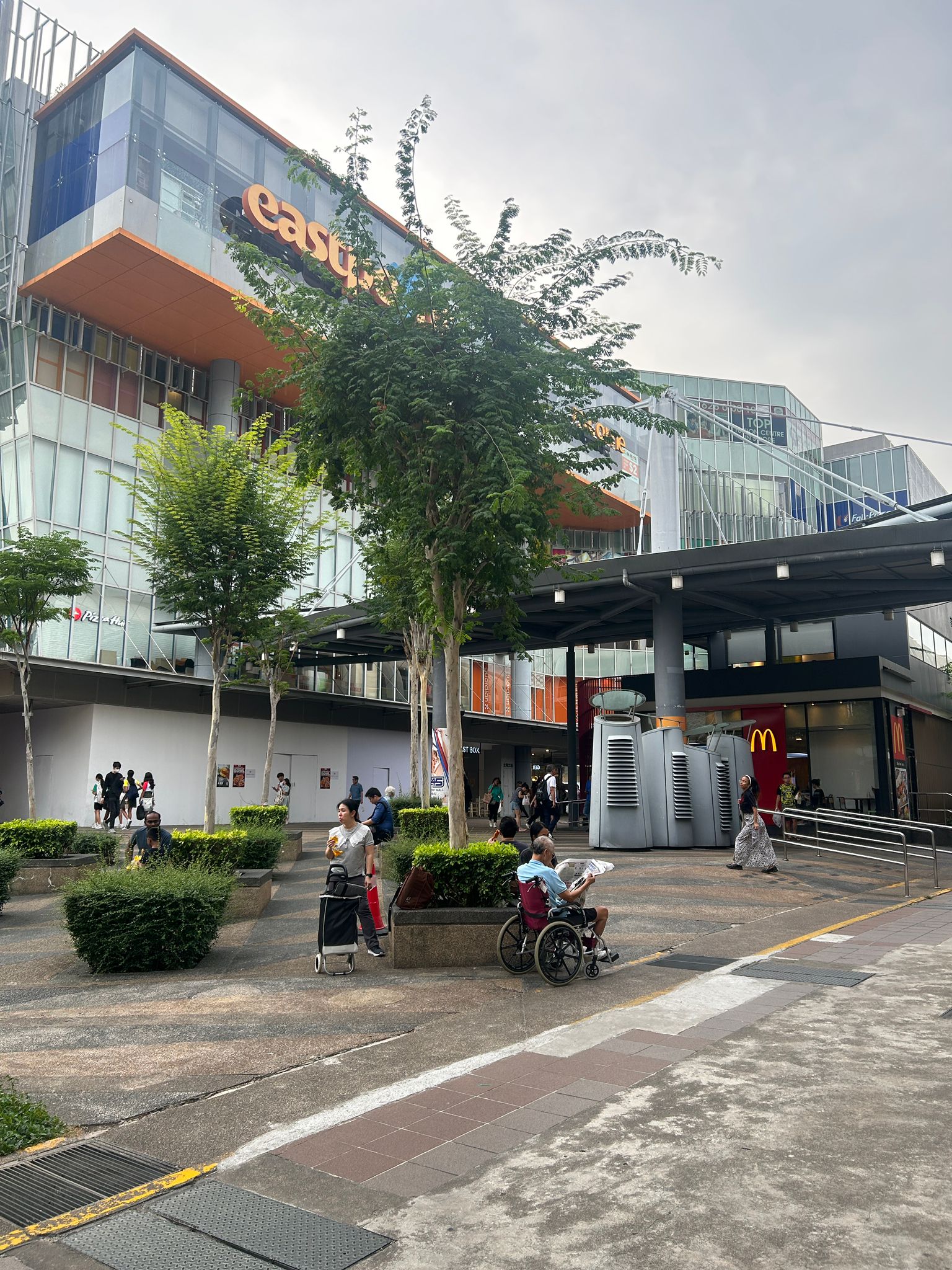 For those unaware, Modena is located right across from East Point Mall and Simei MRT Station, which makes daily commuting and running quick errands very convenient for the family.
When asked why did he not choose to live in Tampines since it was much nearer to his parent's place, Mr H explained that it was more of a personal preference.
"Tampines is too crowded and noisy and I much prefer living in a neighbourhood that is more quiet and peaceful. I think Simei offers the best of both worlds, so it was quite a natural choice for me and my family".
Apart from Modena, two other options that made it to the list include the nearby Tropical Spring and East Meadows in Tanah Merah. However, there were some slight issues that the family couldn't get past.
"East Meadows, while near Tanah Merah MRT Station, wasn't the most convenient, since there aren't any shopping malls or facilities nearby. People had to either travel out or walk quite a distance away to get food or groceries. Not only that, it was more expensive than Modena", reasoned Mr H.
On the other hand, Tropical Springs shares almost the same location as Modena but was ultimately overlooked due to the layout and quality of the finishings.
"Tropical Springs was a strong contender, but we ultimately decided against it since Modena has better quality finishings and was nearer to the MRT while costing the same price. Also, the layouts at Tropical Springs included a planter, which I didn't like".
What Made Modena Stand Out From Other Choices
Nestled in a quaint corner of the city, Modena's intimate atmosphere and simple lifestyle instantly resonated with Mr. H's family of four, offering a stark contrast to the bustling energy of larger developments.
"I know some people prefer big developments since that will usually mean more amenities and nicer landscaping. But I was drawn to the compact size of Modena since that means we're more familiar with our neighbours and we don't have to walk too far just to get from one end of the project to another", shared Mr H.
The spaciousness of the units at Modena played a pivotal role in sealing the deal for Mr H. "At that time, we were a young family with growing needs, so I wanted to find an apartment that was big enough to raise two of my children comfortably", he reminisces. With a generous 1,410 square feet of space, his 3-bedroom unit is significantly larger than the average apartment size available in today's market, boasting a functional layout that continues to meet the family's needs.
Mr. H also highlights the strategic location of Modena as a key advantage: "Apart from being right across the MRT station and mall, we're near the community centre, hospital, schools, expo hall and Changi Airport – there's not much more to ask for."
A Typical Day at Modena
Seeing that the project is located right across East Point Mall, the family naturally gravitates to it for convenient food and grocery options.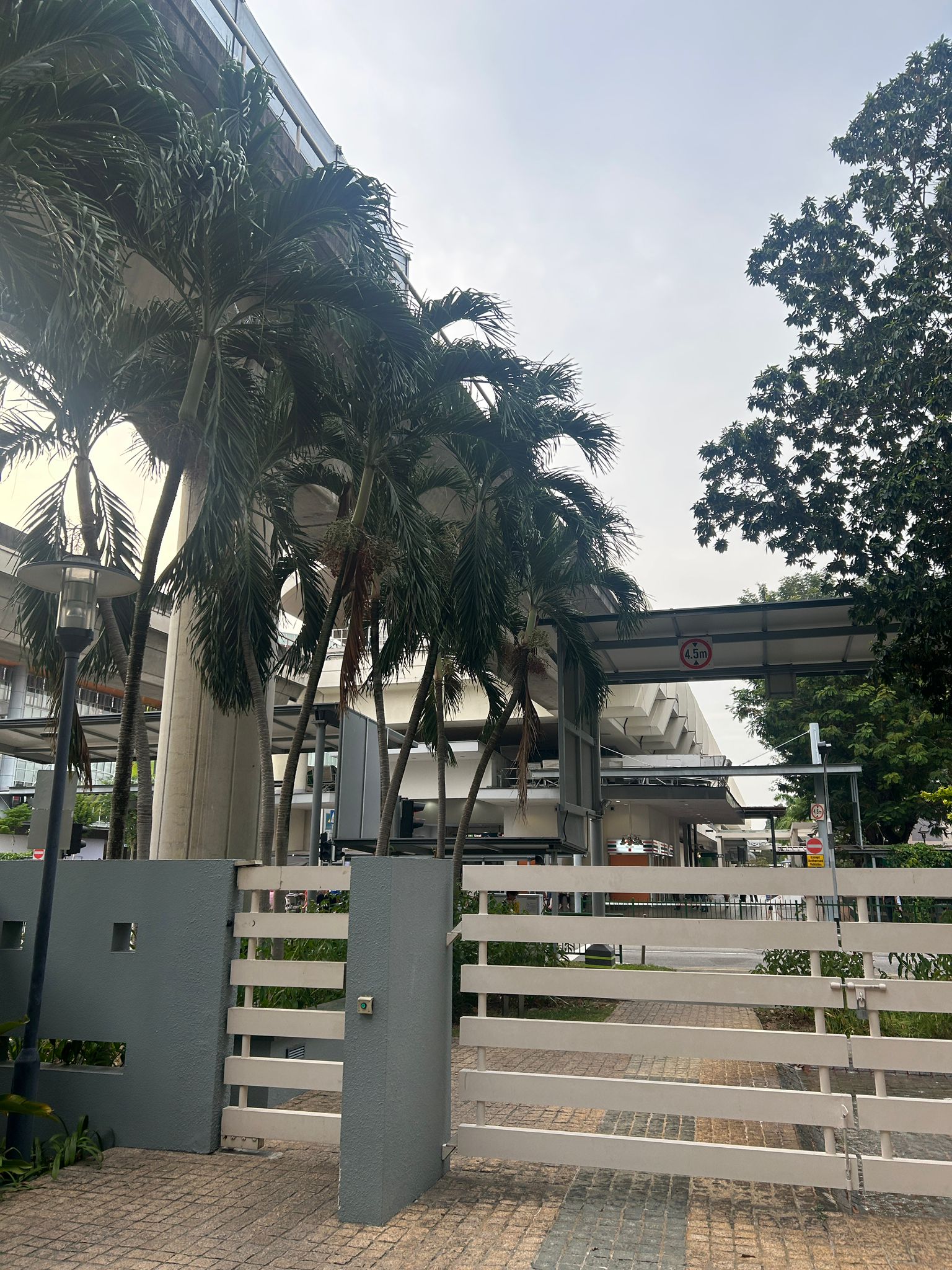 "My family enjoys dining at East Point Mall, since there's a wide variety of restaurants and fast food chains, so that's very convenient for us especially when we're busy on weekdays", says Mr H.
On the weekends, the family frequents the nearby Giant or FairPrice supermarkets opposite the development to pick up their weekly groceries.
"I enjoy walking along the park connector in the afternoons and evenings. It is located just beside Modena and it's a nice and simple way to get in fresh air and a bit of movement in my body. We're quite a simple family, which is why this project suits us very well."
A Look Behind Modena's Facade
Generally, Mr H agrees that his home is a great fit for his family, though there is always room for improvement.
One of the downsides that he pointed out is that the range of condo facilities is quite limited. "Modena is a small project and there are only basic condo facilities. Also, I think the function room is too small to host parties comfortably".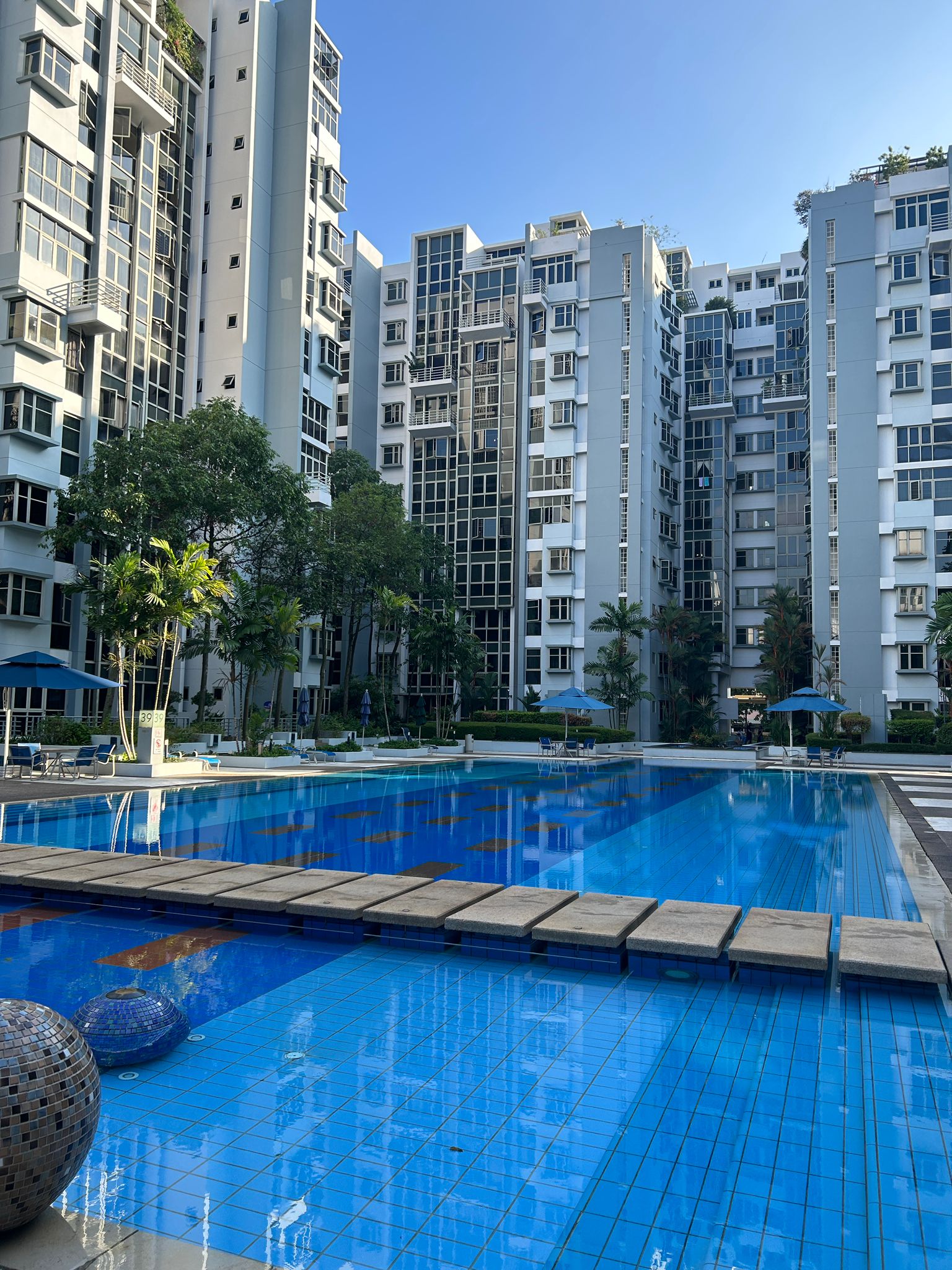 Pool at Modena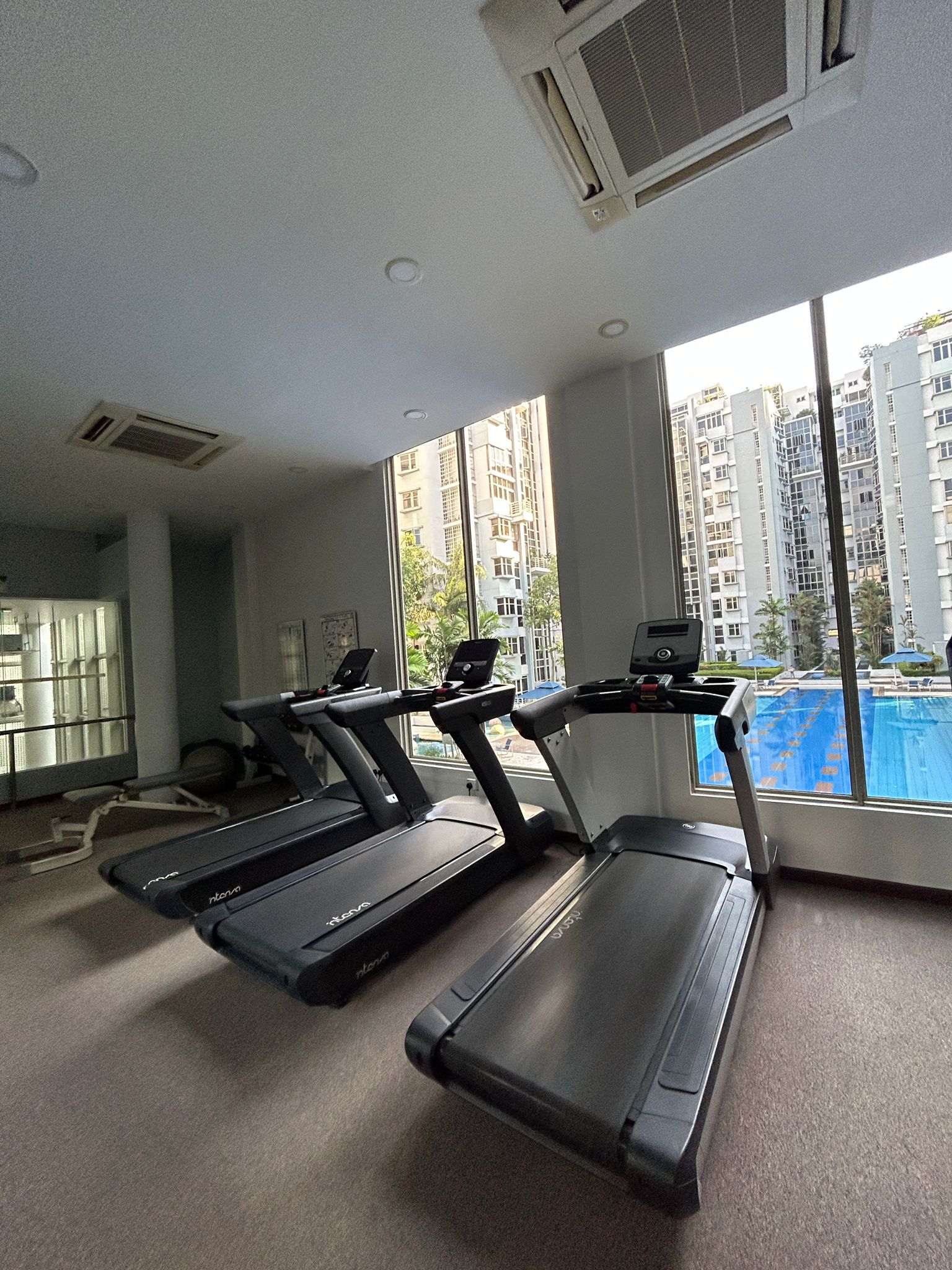 Gym at Modena
Not only that, Simei's location isn't the most convenient for those who have to get to town regularly. "It takes quite a bit of travelling time for us to get into town, but I know that this isn't an issue with the condo".
Additionally, the leasehold tenure of the project wasn't the most ideal for Mr H. "Modena has a 99-year leasehold project and like many Singaporeans, we initially wanted a freehold project. But this is a compromise that some homeowners need to ask themselves if they are willing to make", advises Mr H.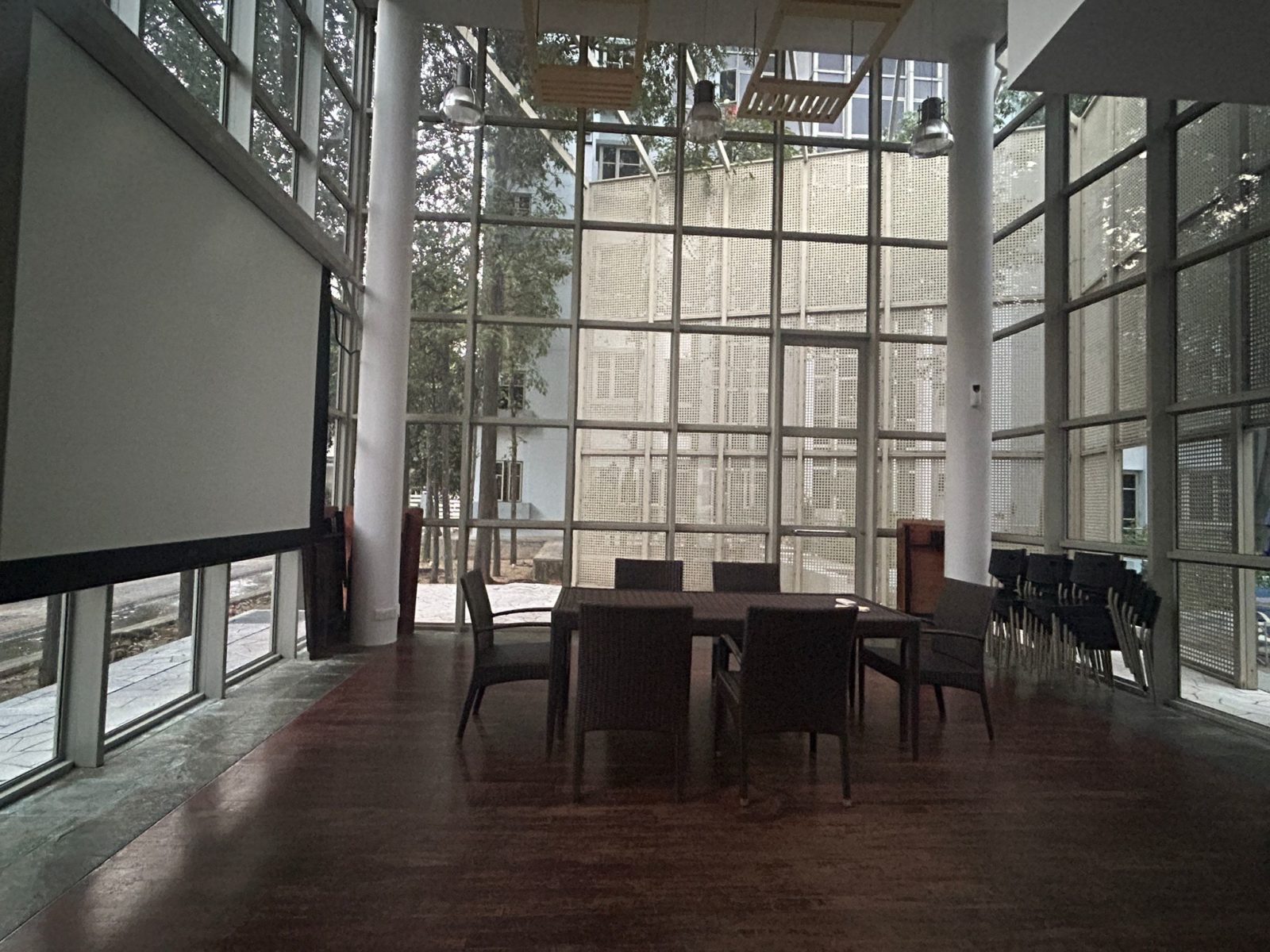 Function room at Modena
Last but not least, Mr H did share some suggestions that he hoped could be done to improve the experience of living in Modena.
Although Modena is conveniently situated adjacent to the MRT station, with a covered pedestrian walkway nearby, it is important to note that the walkway within the development itself is not sheltered, and the cover extends only as far as the overhead tracks.
"Apart from a bigger function room, I do hope that they can create a full shelter that links the project to the MRT Station. Sometimes when it rains, it's quite frustrating to have to run in the rain just to get home from the station".
Staying at Modena 
Being familiar and comfortable with the neighbourhood, Mr H shared that he and his wife plan to stay in Modena for as long as possible.
"When my children move out in the future, I do still want to stay in this condo since the location is so convenient for us. I think the only time we will consider shifting is if there are talks of an en-bloc, but I'm not sure when is that going to happen", concludes Mr H.
Interested to feature your review of your HDB or condo here? Fill in our form and we'll be in touch.