Condo Reviews
I've Lived At Cashew Heights At Bukit Panjang For 20 Years: Here's My Review Of This Old But Spacious Condo
Cheryl
January 17, 2023

7

min read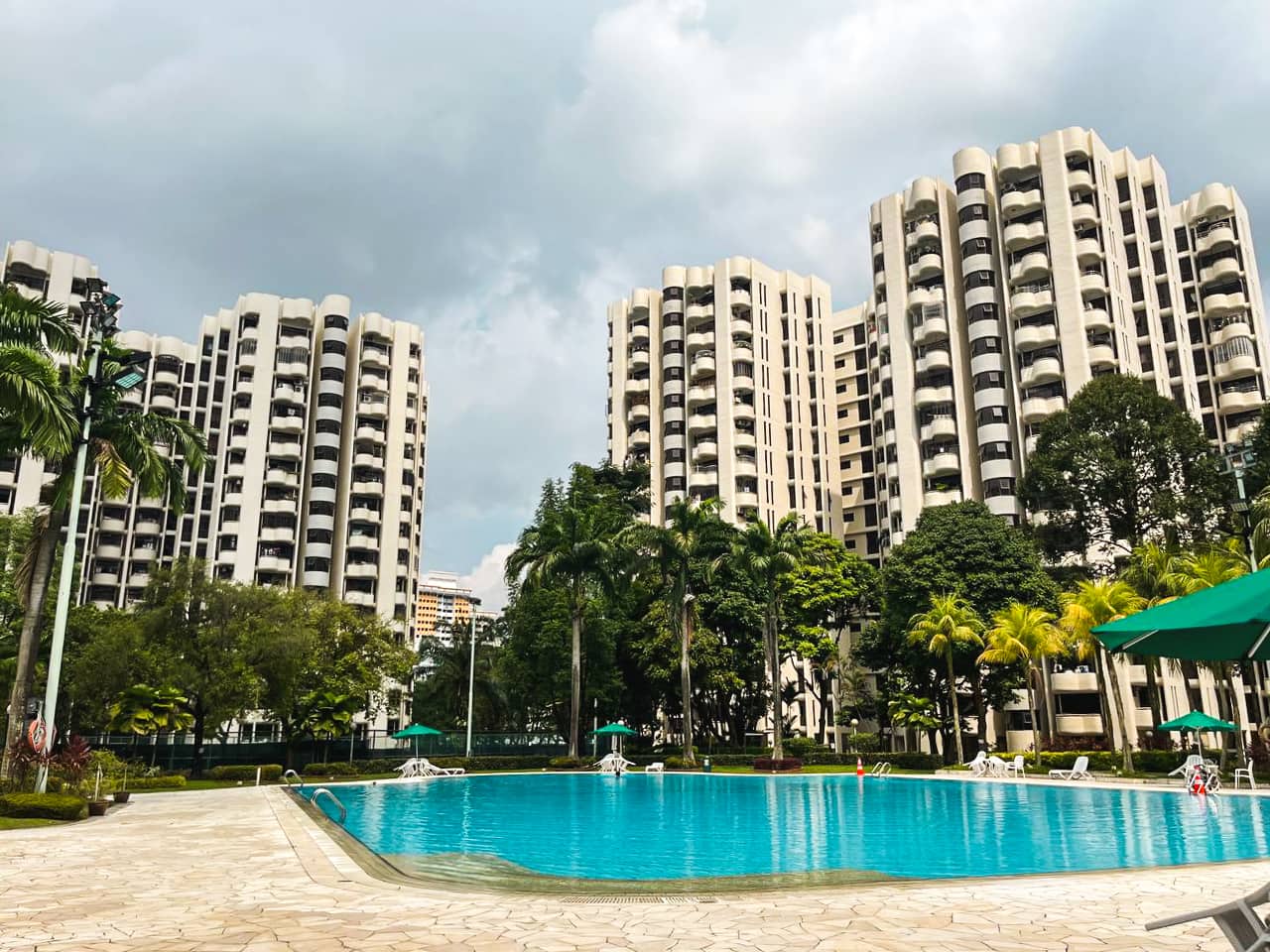 7
min read
For those who are not too familiar with the Bukit Panjang area, this neighbourhood located in the West is well-loved for its abundance of greenery and low-density living.
Its proximity to some of Singapore's best nature spots like Bukit Timah Nature Reserve and Bukit Panjang Park makes living in the neighbourhood rather different from typical city living that most of us are accustomed to in Singapore.
With recent new launches like Dairy Farm Residences and Midwood bringing more attention to the area, many interested homeowners would undoubtedly be curious about the typical lifestyle to expect when living there.
And what better way to get a more personal insight than to speak with someone who has been living within the neighbourhood for more than 2 decades?
For Mrs Tan's (*not her real name for privacy reasons) family, they've been long-time residents at Cashew Heights for the past 20 years. They moved to Cashew Heights in 2001 after deciding to upgrade from an HDB flat it has been a place full of fond memories for them ever since.
Before we dive in deeper to look at their way of life in this estate, it would be good to know what initially convinced them to decide on Cashew Heights.
How Does Cashew Heights Fare Against Other Projects
While Mrs Tan can't recall the specific names of the other condos that were under consideration, she knew that other condos in the Bukit Timah area were on their list.
"At that time, we were staying in an HDB and knew that we wanted to upgrade to a condominium," shared Mrs Tan.
With that in mind, their key considerations were some of the usual factors that most Singaporeans have when looking to upgrade:
price to be within their budget,
the new house to provide a better living environment for their family, and of course,
capital appreciation
Also considering that they were a young family at that time, the place had to be near a primary school as they were looking for a place that would be suitable for both their sons to grow up in the longer term.
What Made Cashew Heights Stand Out To Us
Ultimately, the family decided to go with the decision of staying at Cashew Heights because it ticked off three of their main criteria.
"At that time when we looked at the unit and the environment of the neighbourhood, we really liked the abundance of space. The living space was huge and there was an abundance of greenery in its surroundings", Mrs Tan recalled.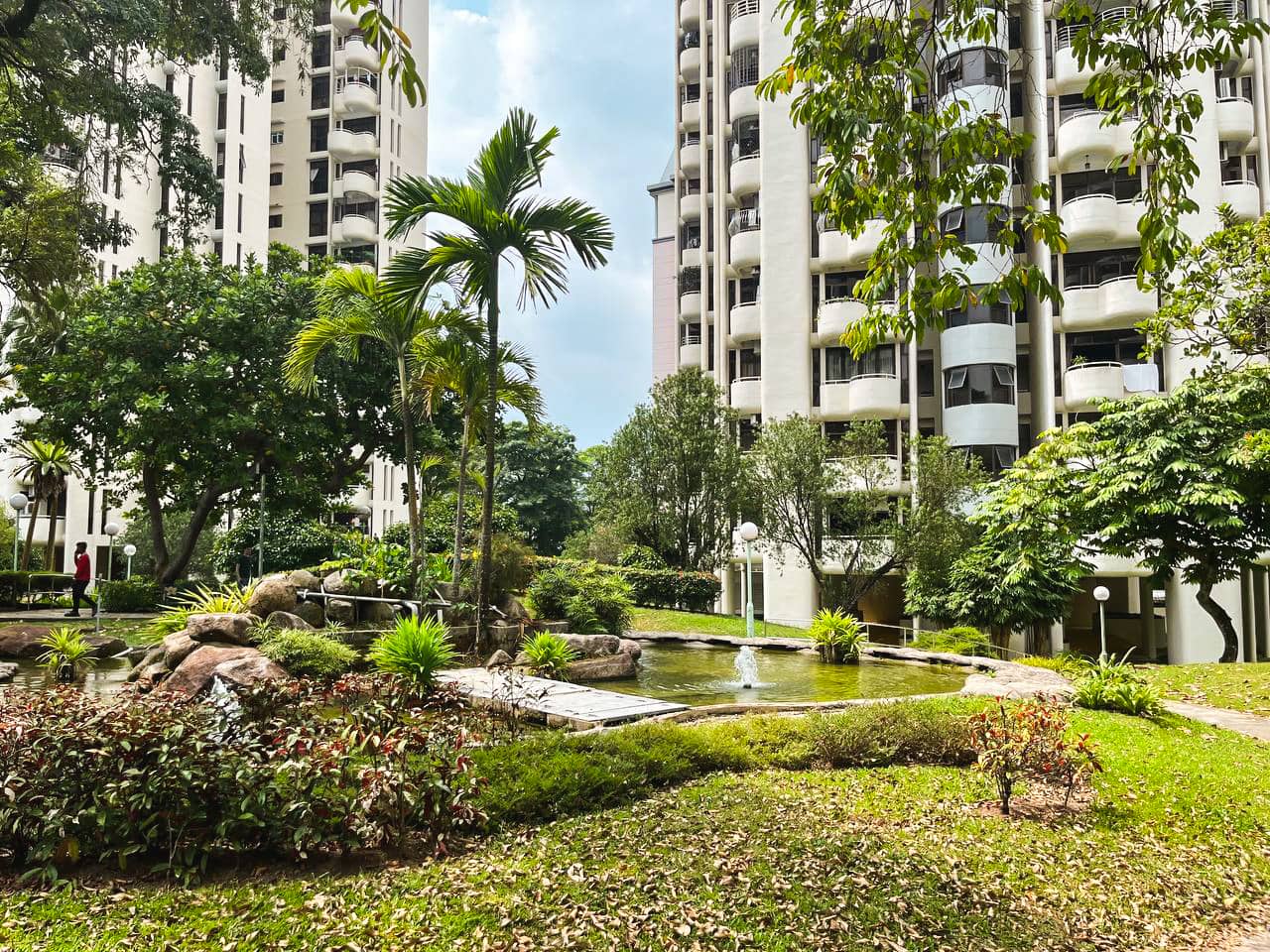 It was definitely a major change for the family, as their previous home was located in a much busier neighbourhood and the family was looking for a change in environment. As such, the serene and peaceful surroundings were perfect for them.
It's something that many newer condos can't provide, as the rising land costs and construction do mean that developers will have to pack in more units into the same land space. Getting such large open land space is hard to come by nowadays, and the family really loved the clean and serene environment that was accompanied by mature greenery. Plus, it is a 999-year leasehold tenure as well – which is as good as a freehold one.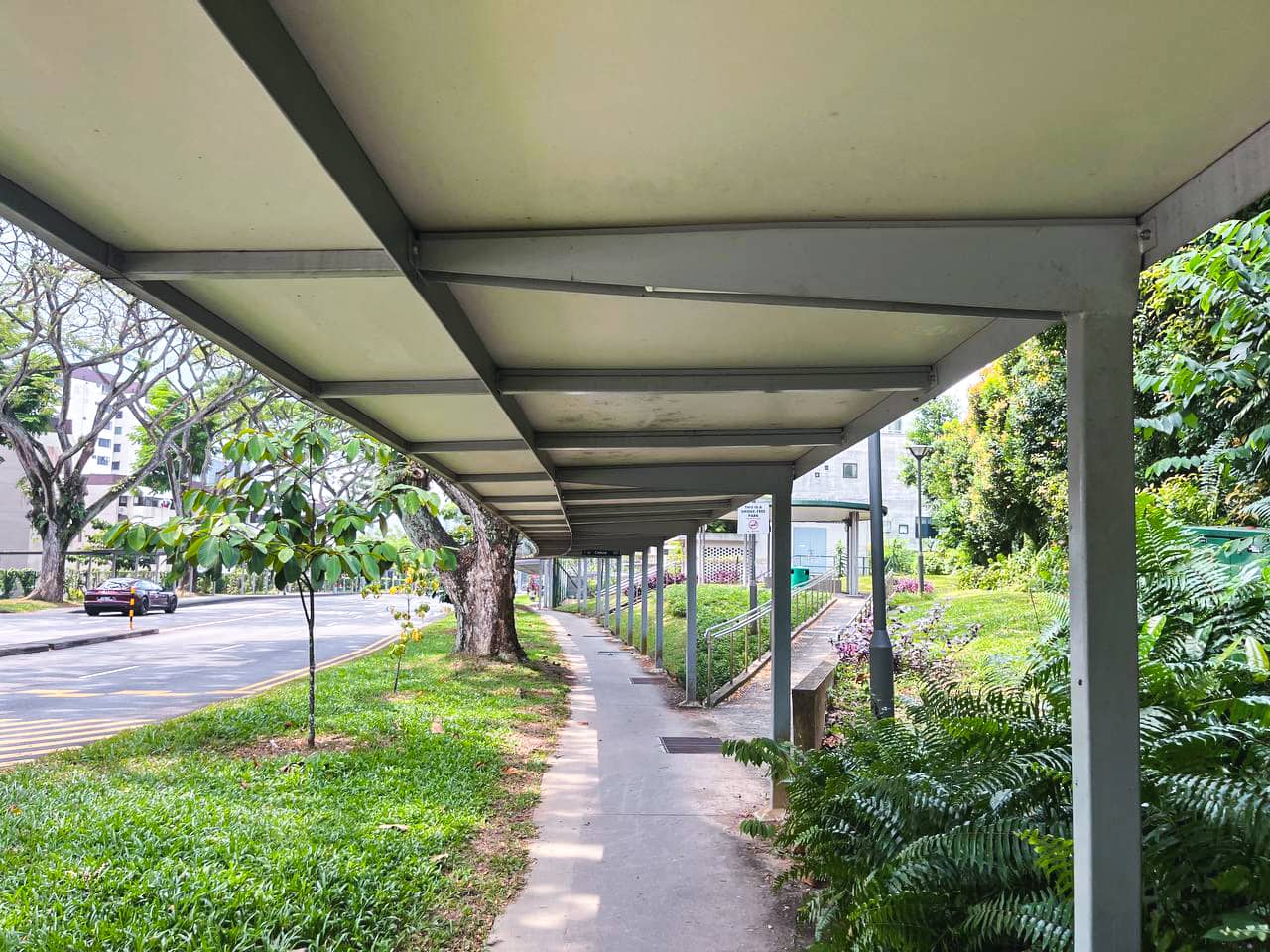 "There are so many huge trees, interesting plants and even sometimes unique birds that can be spotted within the condo itself. It makes living there feel quite special", Mrs Tan said.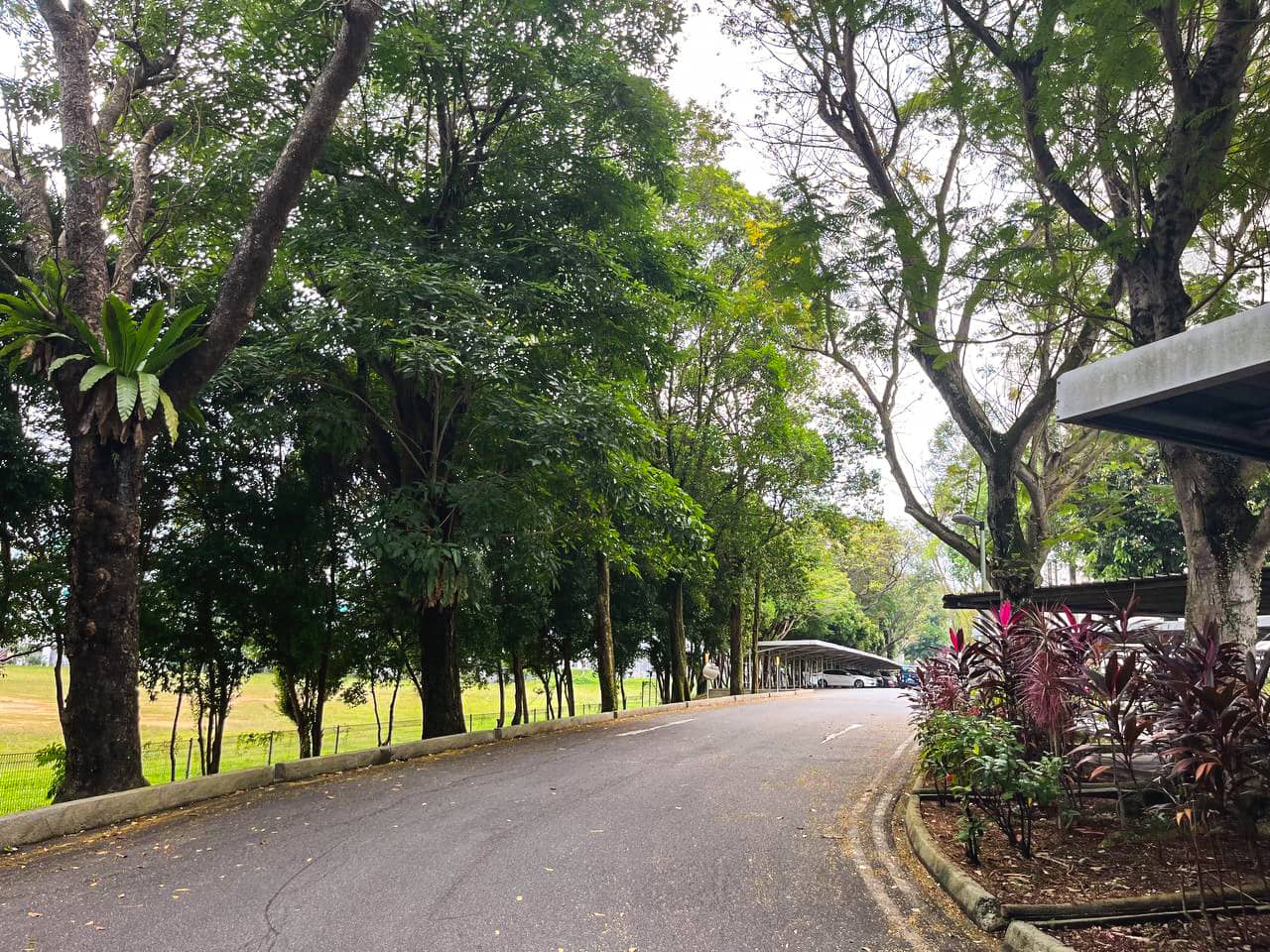 While most people unfamiliar with the location might view Cashew Heights as a secluded location, on closer inspection, you'd actually find that it is not too bad on that front.
So even with the peace and quiet, neighbourhood amenities and transportation are not compromised. "Our home is near to coffee shops and Hillion Mall to do any quick shopping or to eat out. Cashew MRT, which opened a few years back, gives us easy access to the Downtown line, so getting to places is more convenient than most would expect".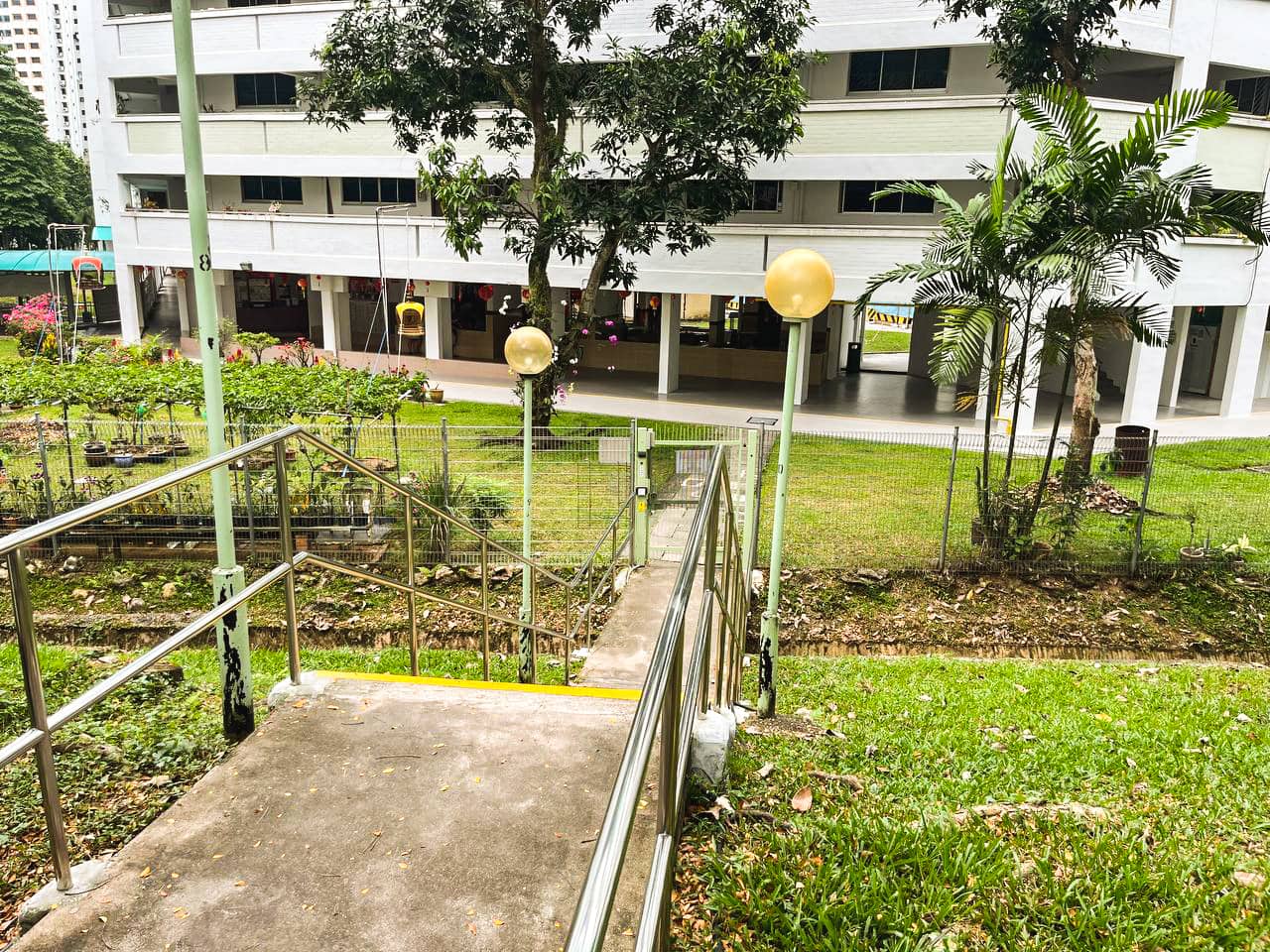 The final push for the family to decide on the project was actually… family.
"We decided to just go ahead with Cashew Heights because my sister was staying within the project too. My in-laws also lived nearby", elaborated Mrs Tan.
It was an easy choice for her because the neighbourhood was one that she was familiar with.
What a Typical Day at Cashew Heights Will Look Like
Being near Dairy Farm, Cashew Heights is naturally surrounded by greenery, which has many different spots for residents to go on strolls and just reconnect with nature.
"Due to the clean and green environment, Cashew Heights has many convenient spots for exercising and breathing in clean air. I like that we can jog around the neighbourhood without any heavy traffic and still get to enjoy some really gorgeous sceneries".
For those unfamiliar with the neighbourhood, some key nature spots nearby include Petir Park, Hazel Park, Bukit Panjang Park and Belukar Trail. The Bukit Timah Nature Reserve and Dairy Farm Quarry are also spots not to be missed for nature lovers.
Otherwise, even if nature isn't your thing (which would defeat the purpose of even looking at this area in the first place), Cashew Heights has great amenities like a pool, several tennis courts, a basketball court and an in-house hair salon and preschools for the residents to use.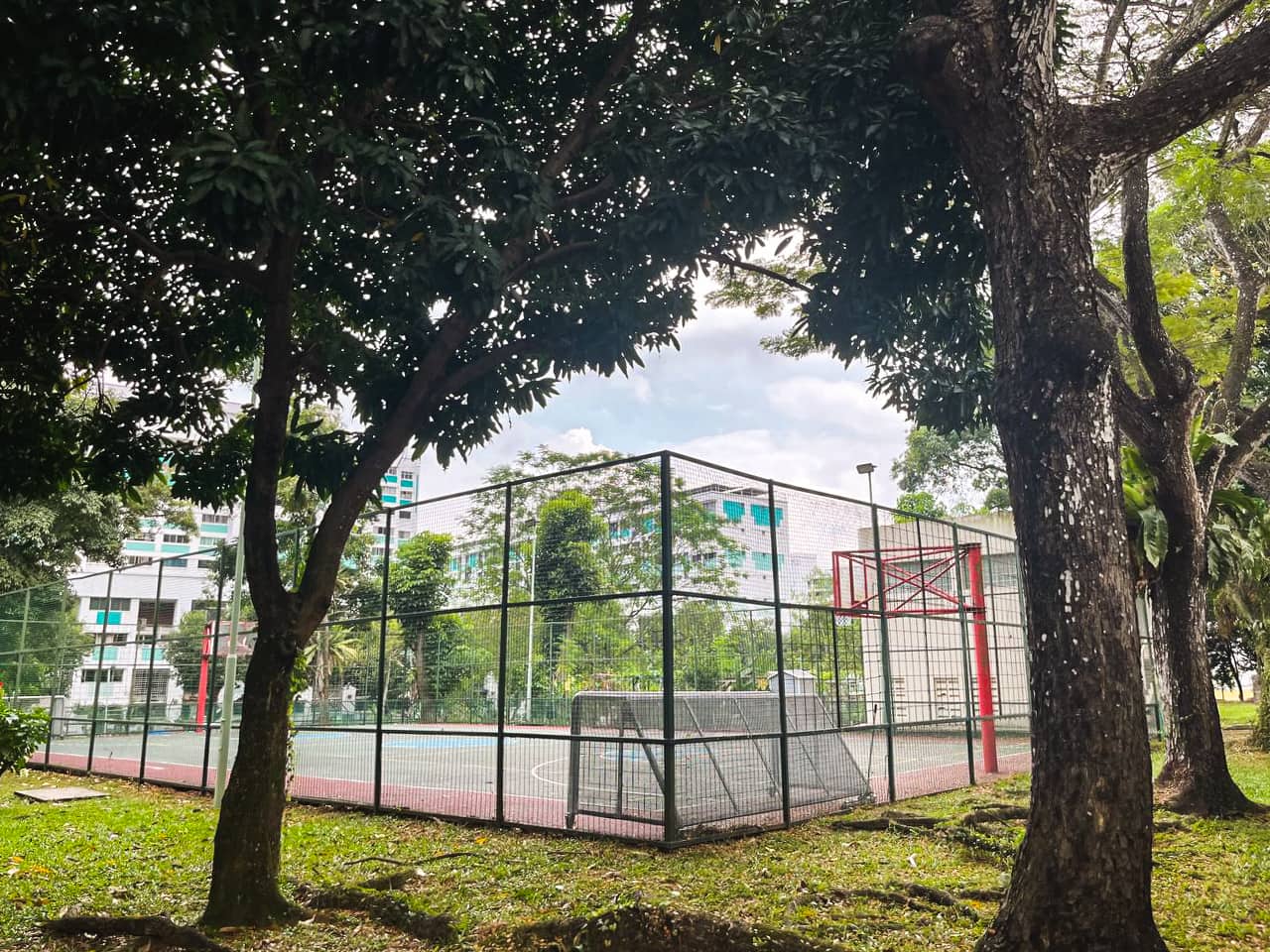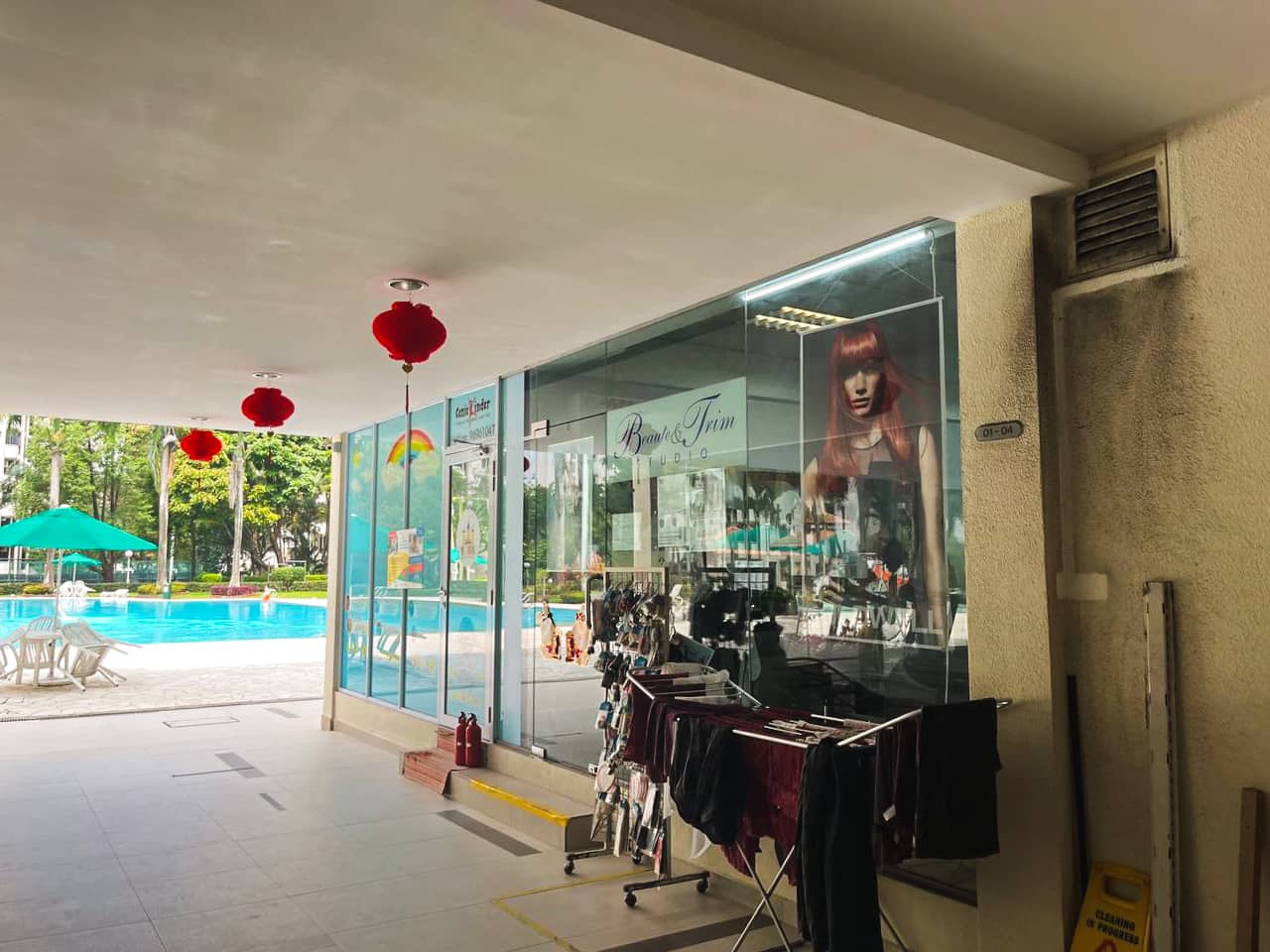 "We don't usually use the common amenities, but we do see people swimming or playing tennis from time to time", shared Mrs Tan.
With 596 units spread out over a massive 952,991 square feet of land, it's definitely an abundance of space here to play with. To give you an idea of the space available, D'Leedon sits on a smaller 840,049 square feet piece of land but has 1,715 units – that's nearly 3 times the number!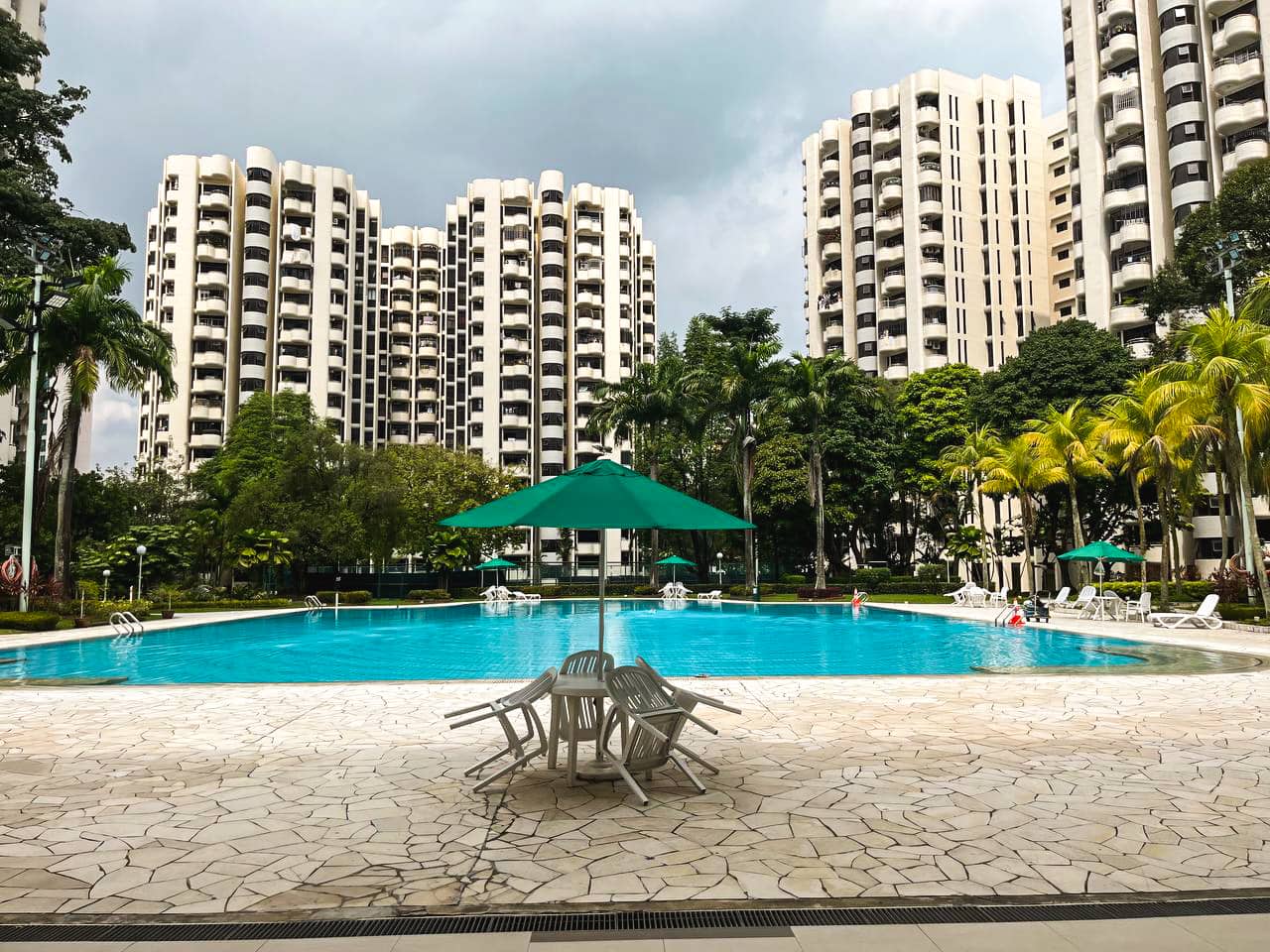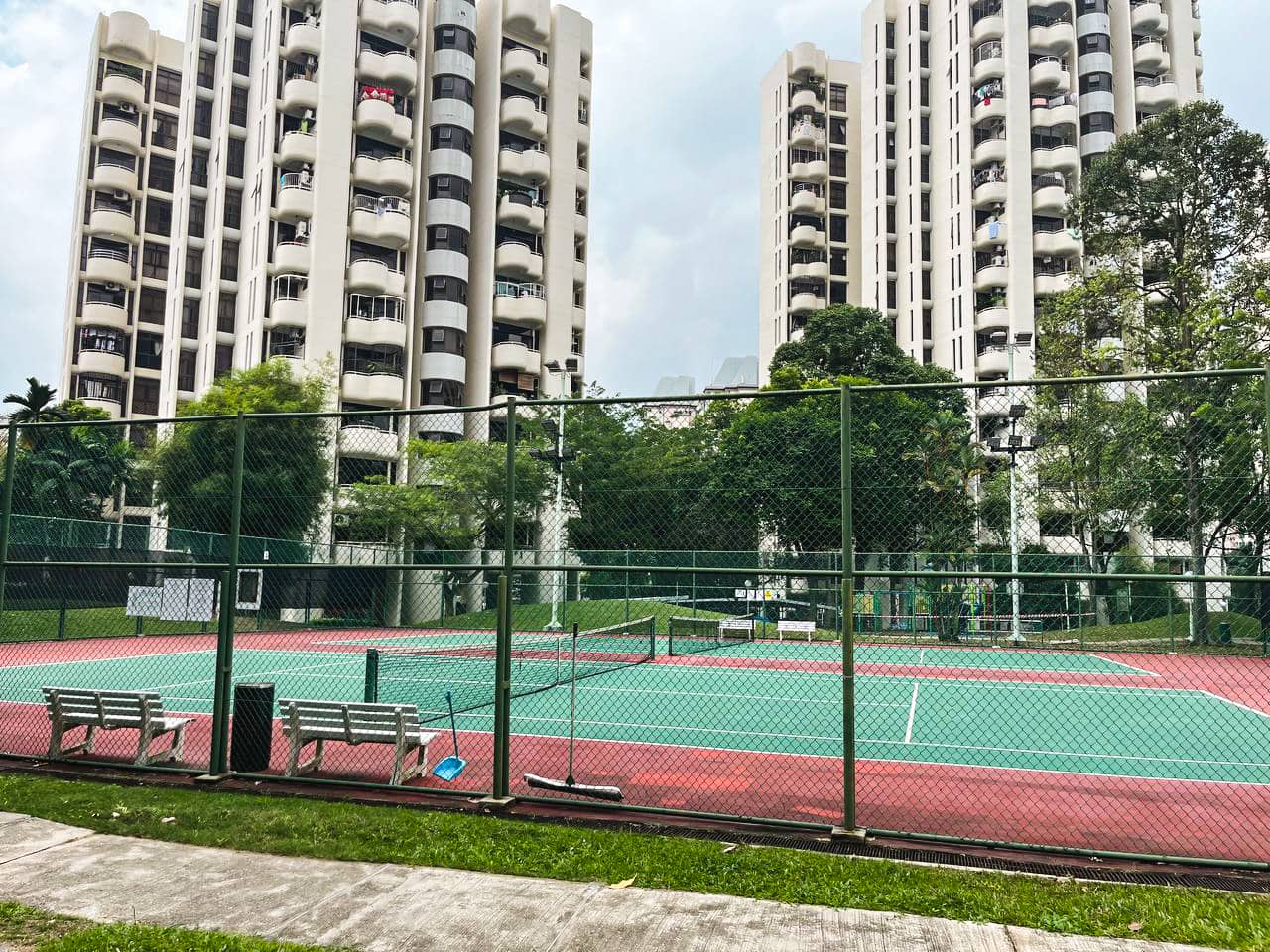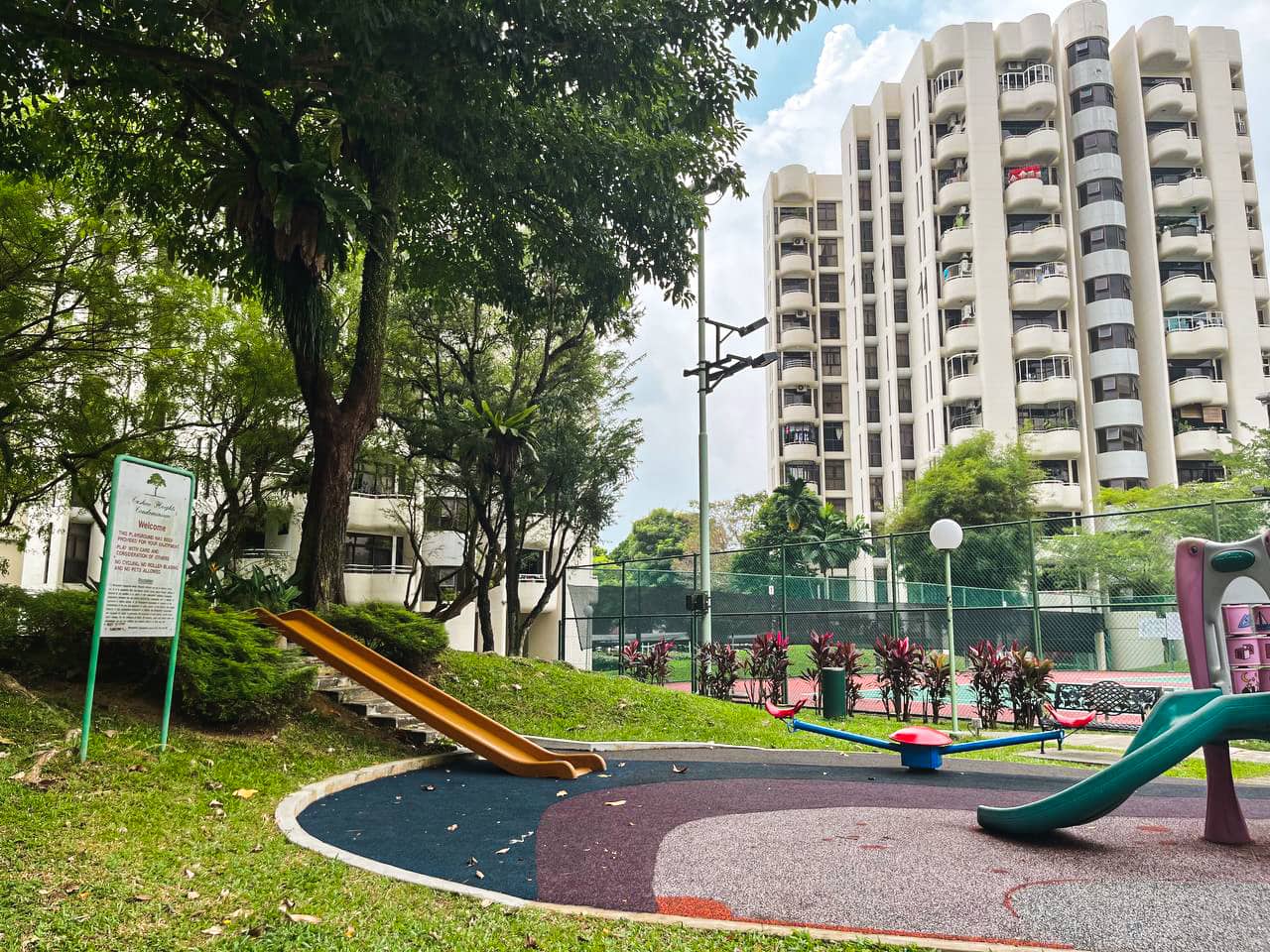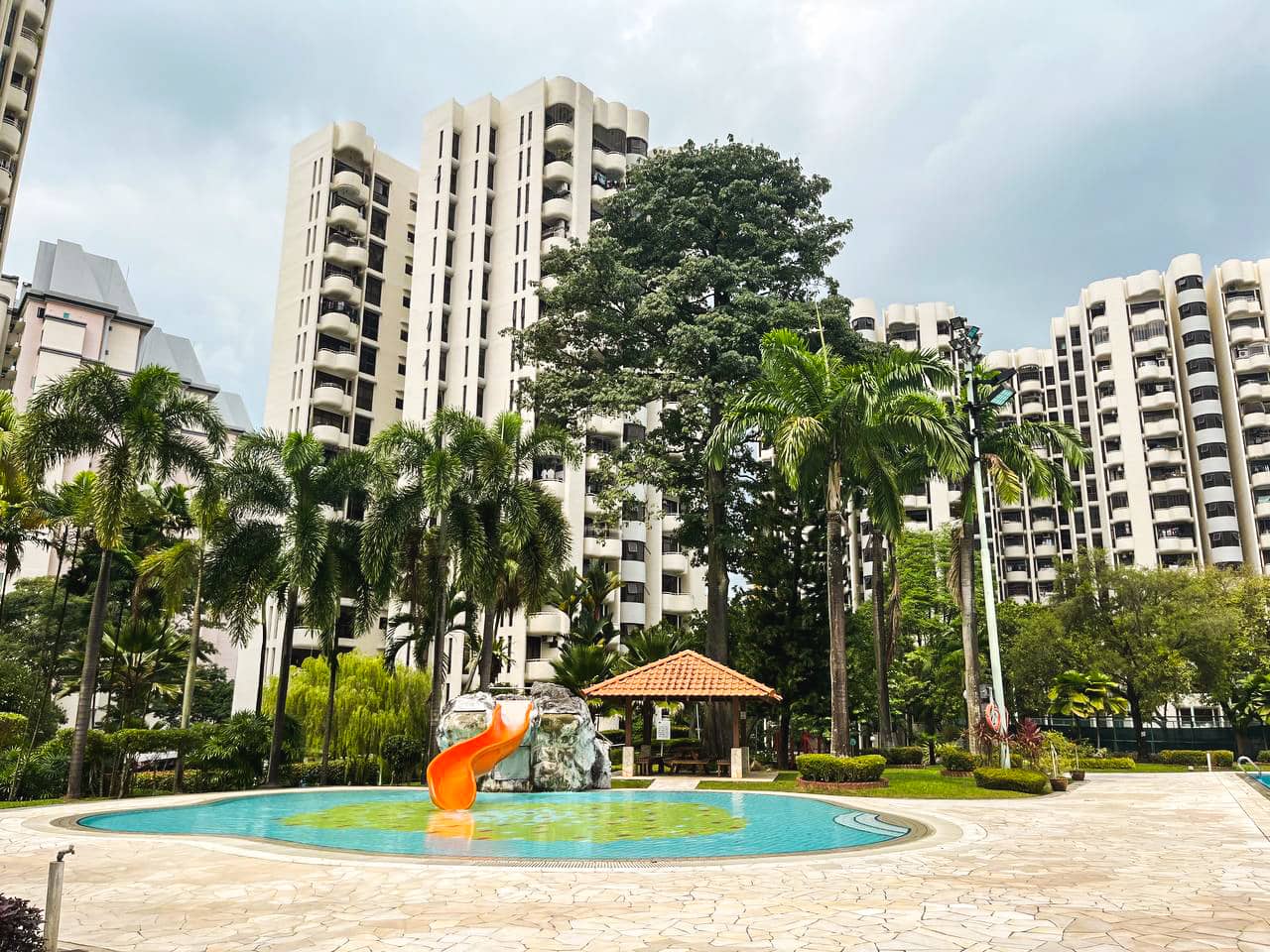 A Look Behind Cashew Heights Facade
While the family appreciates the benefits of staying in such a spacious and green environment, they acknowledge some of the downsides of staying there as well.
"I think the main downside is how the condo might look old and worn out", shared Mrs Tan. Since Cashew Heights has been around since 1992, it has naturally been subjected to wear and tear over the years.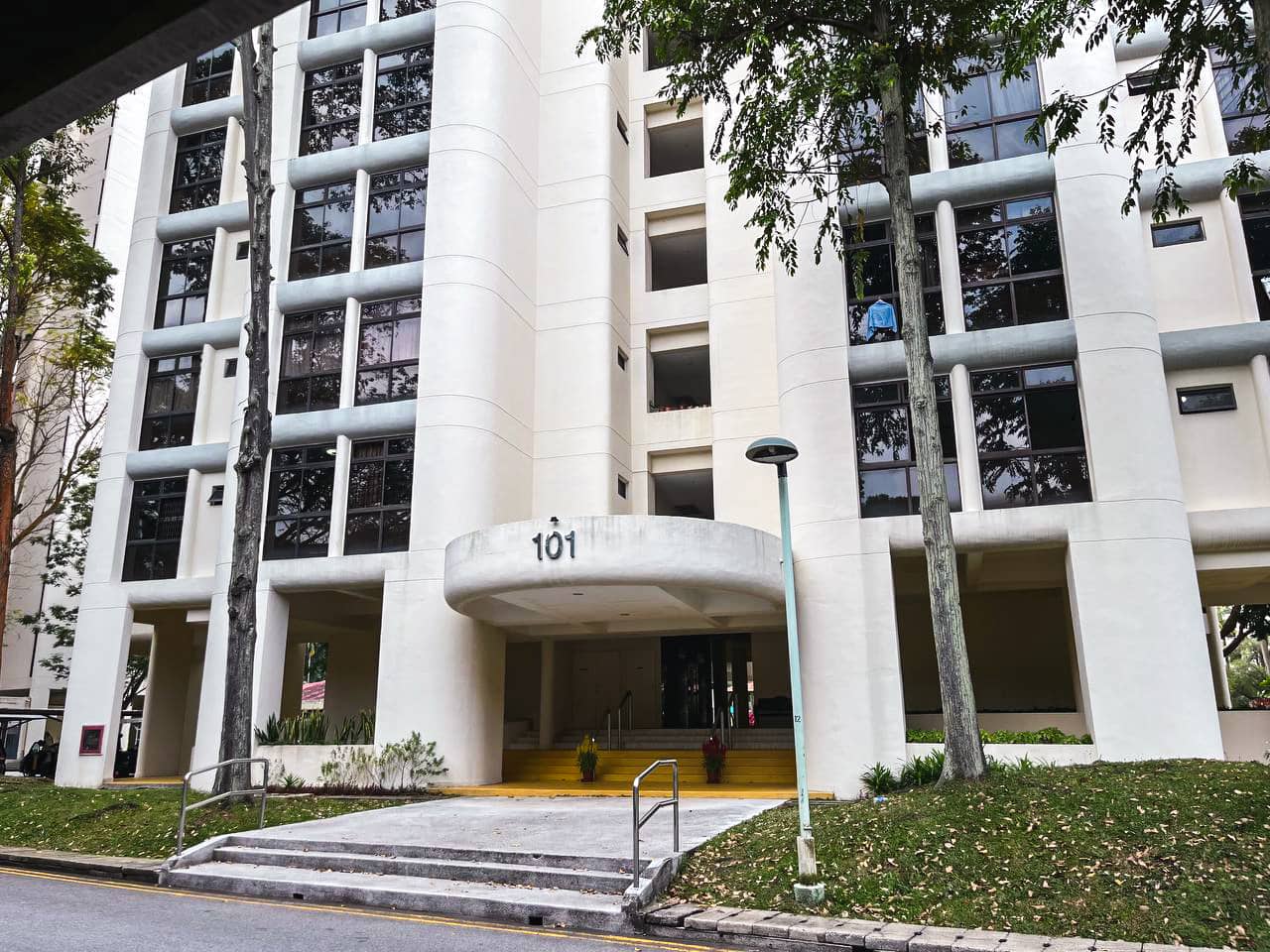 "The estate might look old to many and some parts of the condo look old and can do with a fair bit of upgrading," she added.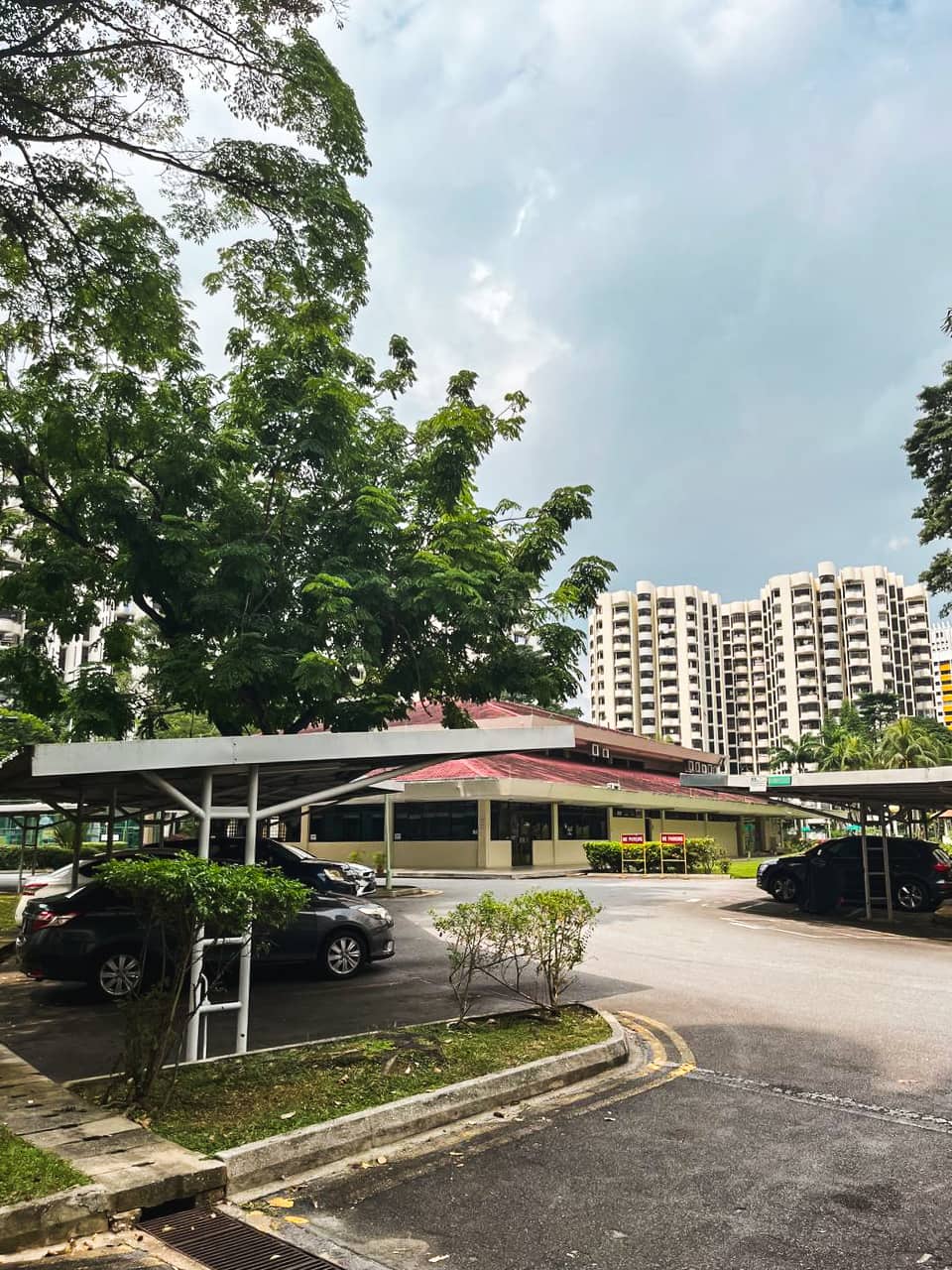 Also like many older condos, while the cars are at least sheltered, they aren't completely sheltered to the blocks.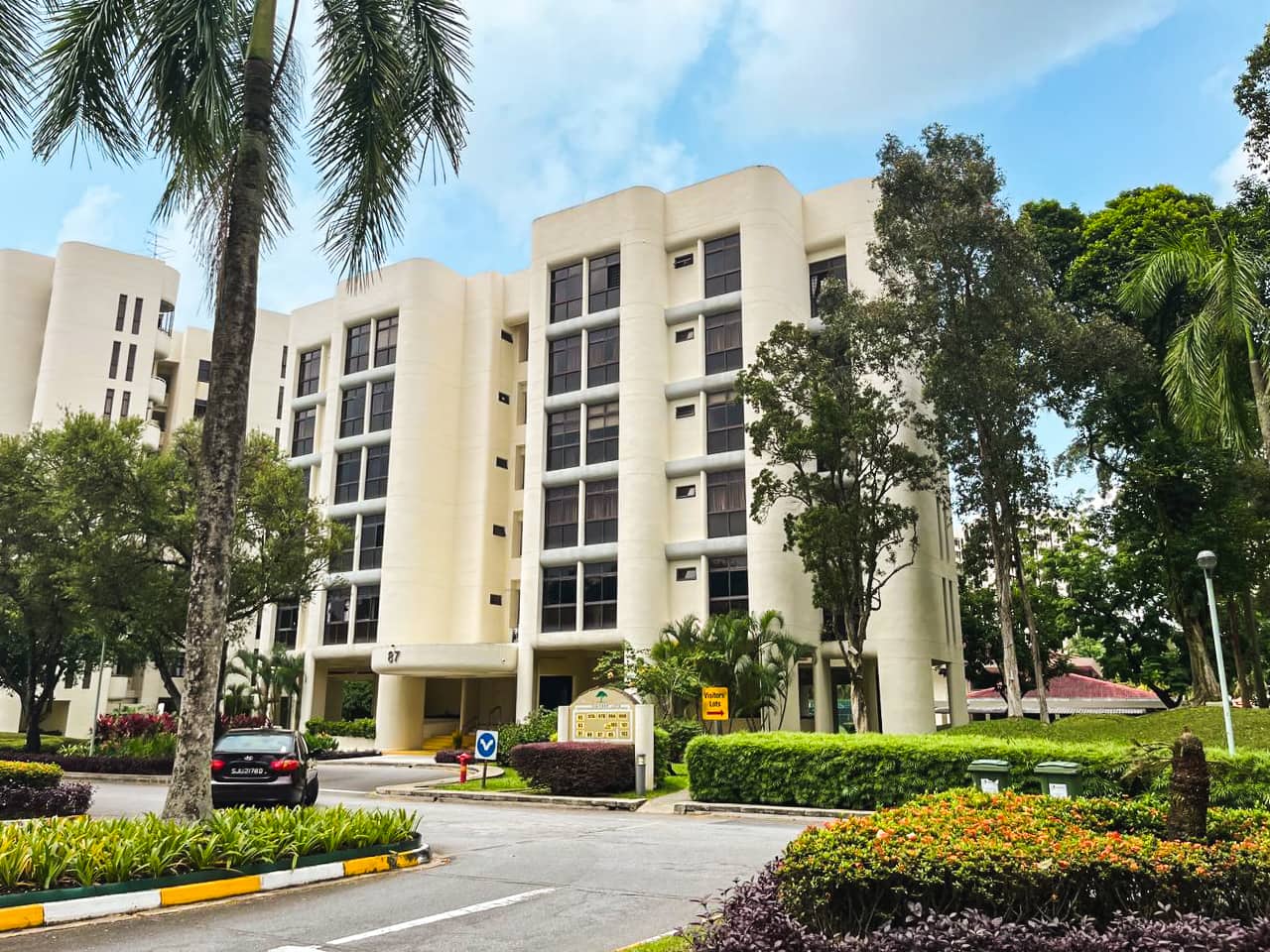 However, life is all about give and take. There's much more potential to create a spacious space to call home but at the expense of newer condo facilities. For those who put an emphasis on more space, older estates like Cashew Heights might just do the trick since newer launch condos are getting smaller and smaller.
But despite all the positives, there are always things that can be improved on. For Mrs Tan, she was clear on the improvements that can be carried out. "One thing I hope that the management would be able to upgrade is the lobby, lifts and common lighting. The common pathways can also do with better maintenance."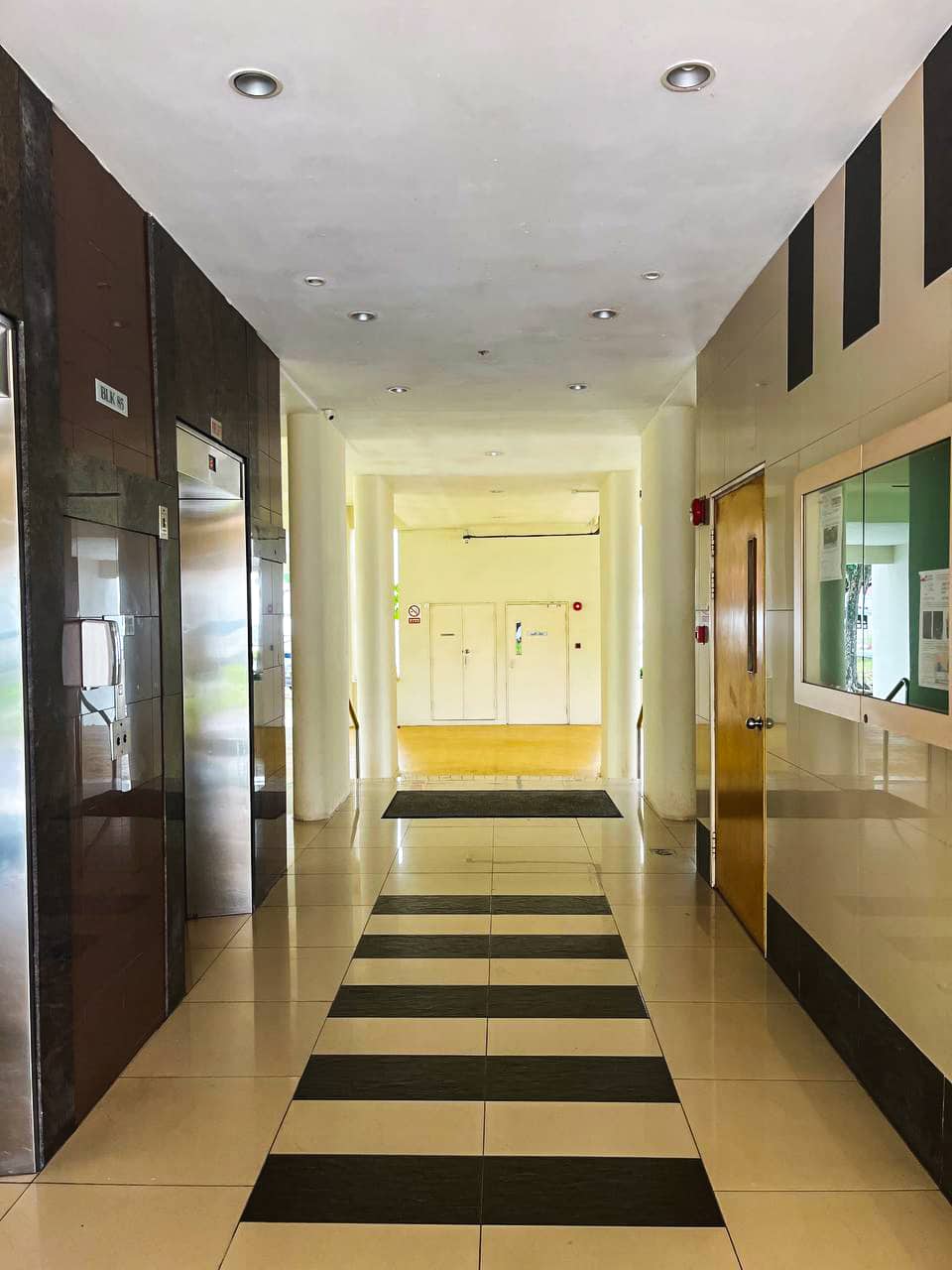 However, Mrs Tan shares that she understands that might be tough since the maintenance fees for the project is very low (in comparison to other condominiums).
Also although the facade is quite old, she acknowledges that the Cashew Heights' management does a fair job at maintaining most parts of it. "Cashew Heights is quite old and inevitably, the blocks get dirty from the rain and shine. However, the buildings are constantly repainted to give the place a newer appearance".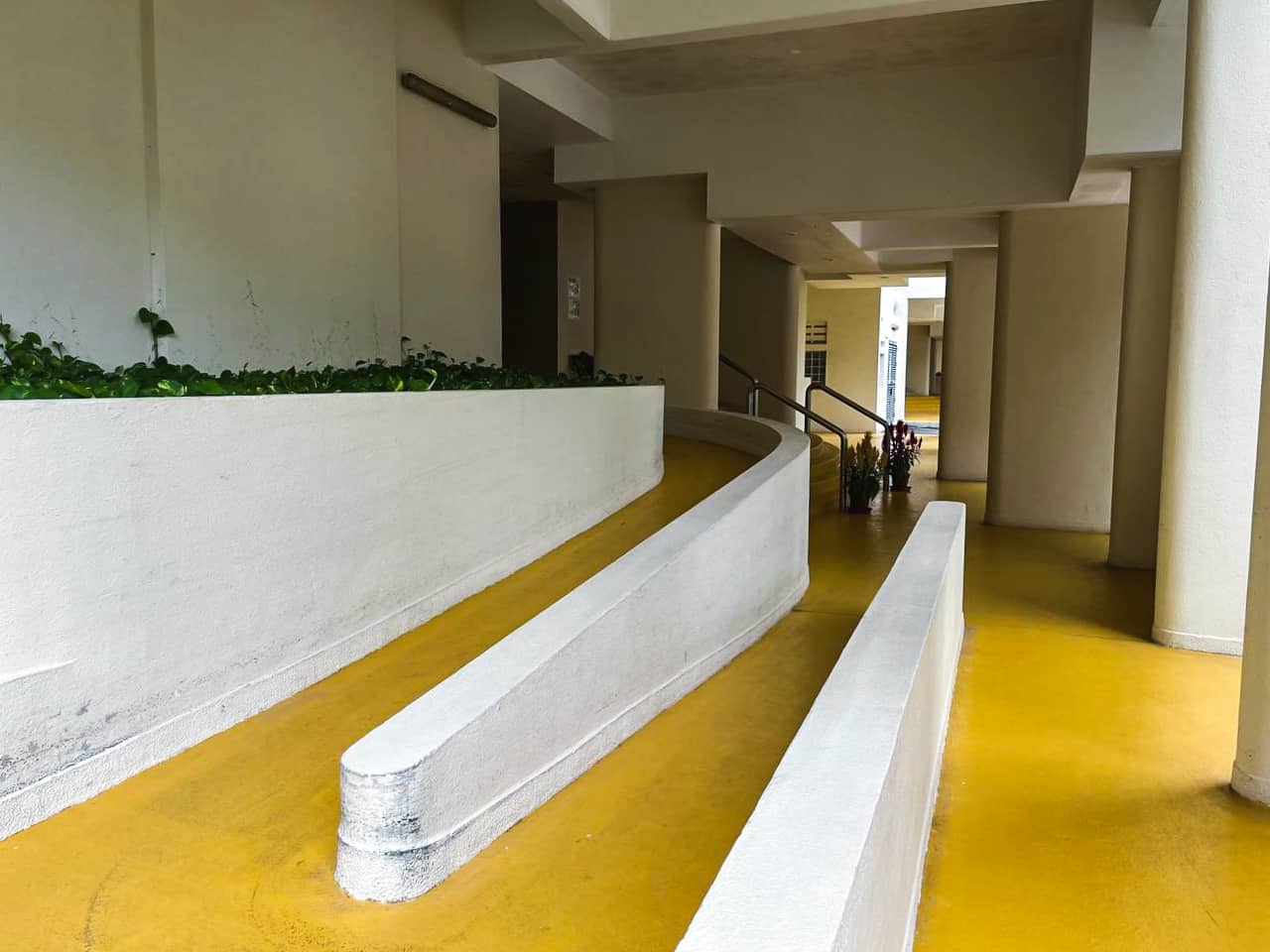 Staying at Cashew Heights
As bigger units are becoming more of a rarity in Singapore, Cashew Heights remains an attractive choice for many buyers in the market, despite already having been around for the past 2 decades. While settling for an older-looking estate might be a compromise to make, Mrs Tan and her family shares that it is still a wonderful estate to call home.
When asked about how long they are planning to stay at Cashew Heights, Mrs Tan shared that they'd move probably under two circumstances. "Probably until there are announcements for an en-bloc sale or when my husband and I get too old to maintain such a big living space".
Interested in featuring your review of your HDB or condo here? Fill in our form and we'll be in touch.