Living In
Inside An Architect's Small Cosy 505 Sqft Apartment In Singapore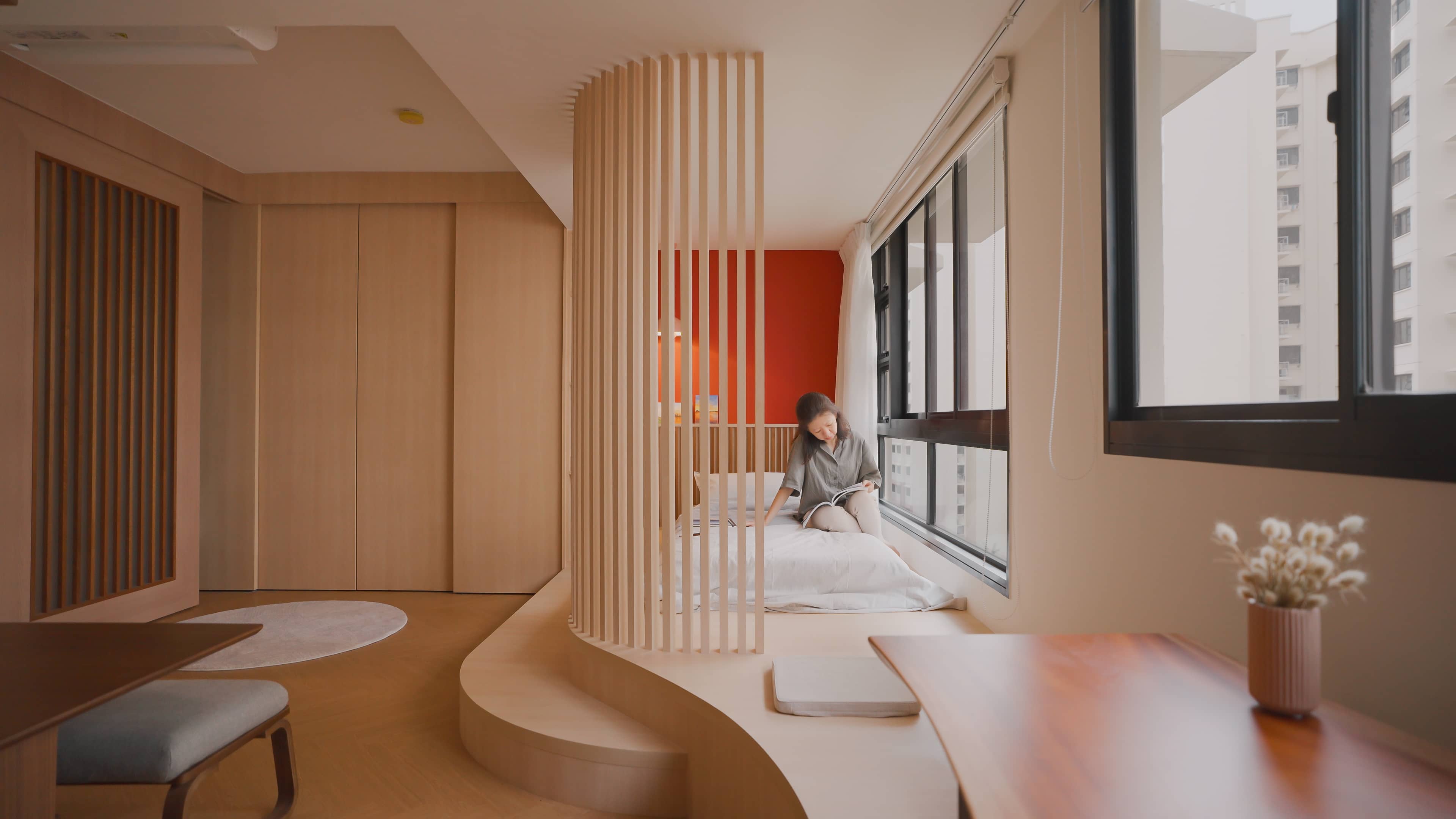 3
min read
This week, we visit Kelly's cosy 2-room BTO flat in Bukit Batok. As an architect who founded Studio Oasis Architects, this 505 square feet apartment is a perfect example of how a small space can be transformed into a comfortable home. The first thing Kelly did was to remove the internal drywall partition, creating an open-concept living space.
Kelly's kitchen is a highlight of the apartment, featuring custom carpentry and a beautiful pastel pink colour scheme along with a quartz countertop. She chose to retain some of the existing finishes of the unit, which inspired her choice of colour.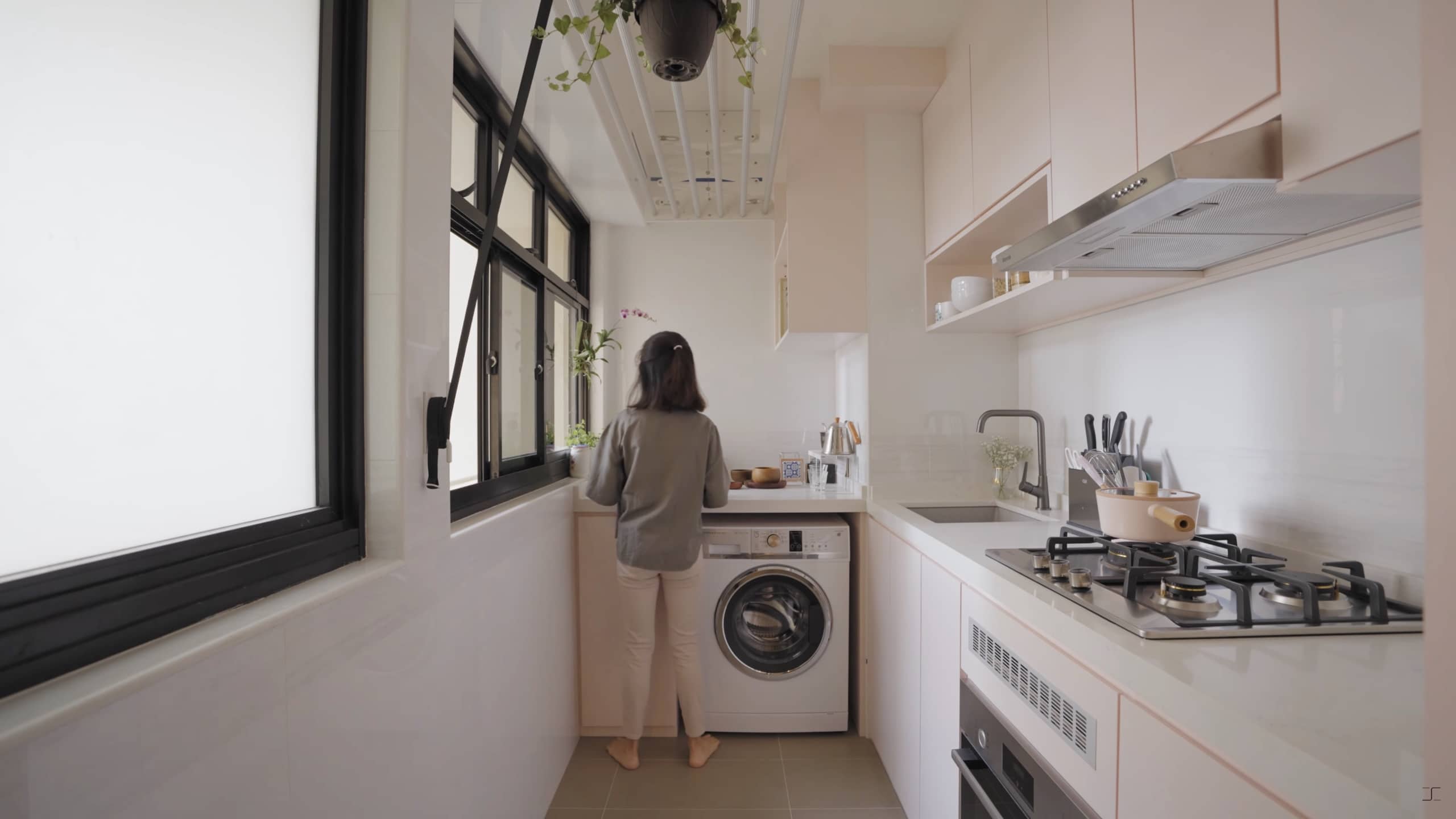 While it is an open-concept space, she did incorporate a sliding panel that can be used to segregate the different spaces when needed.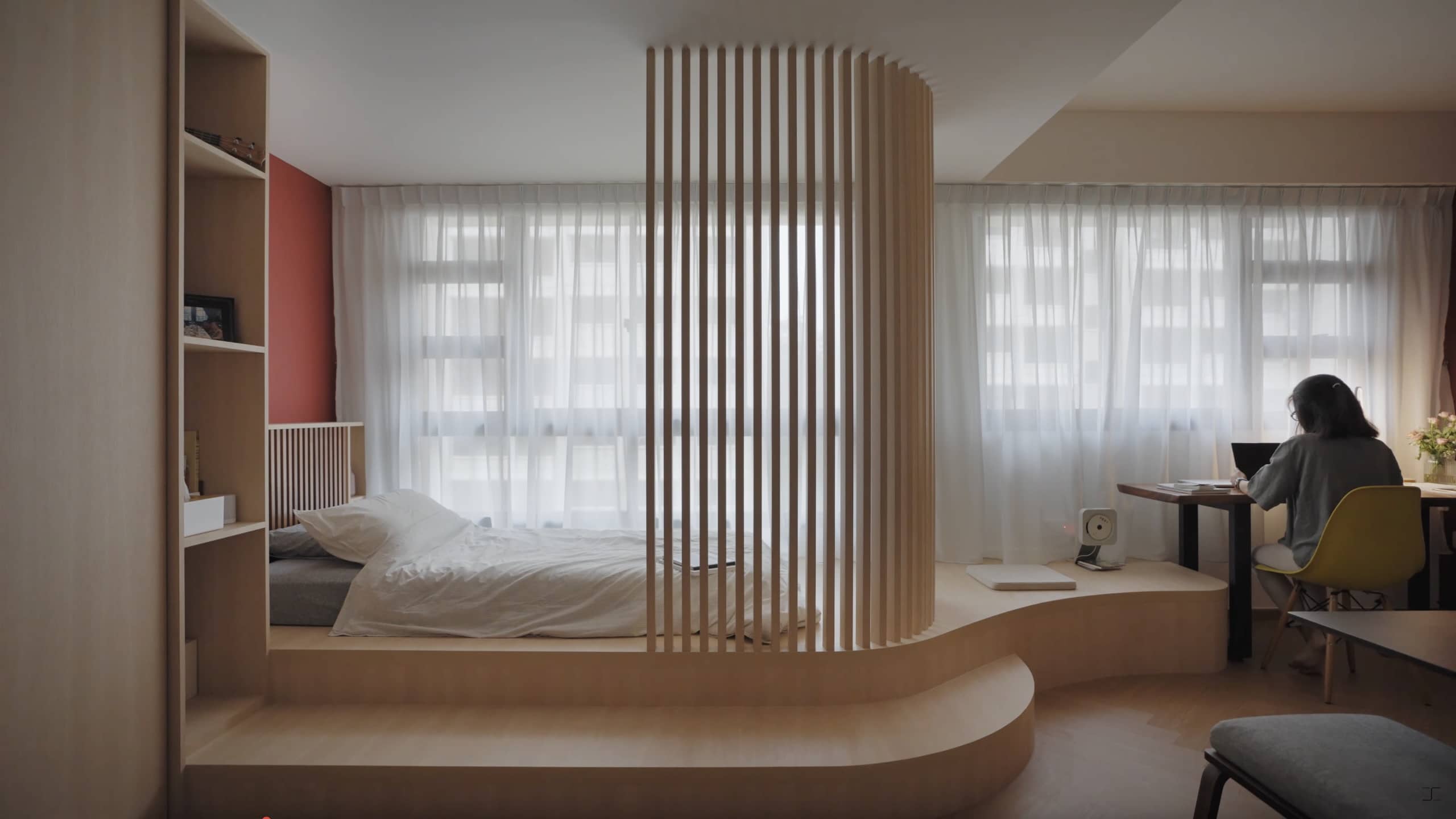 Storage is not an issue in this apartment as Kelly cleverly hid a full-height wardrobe system behind a flushed panel.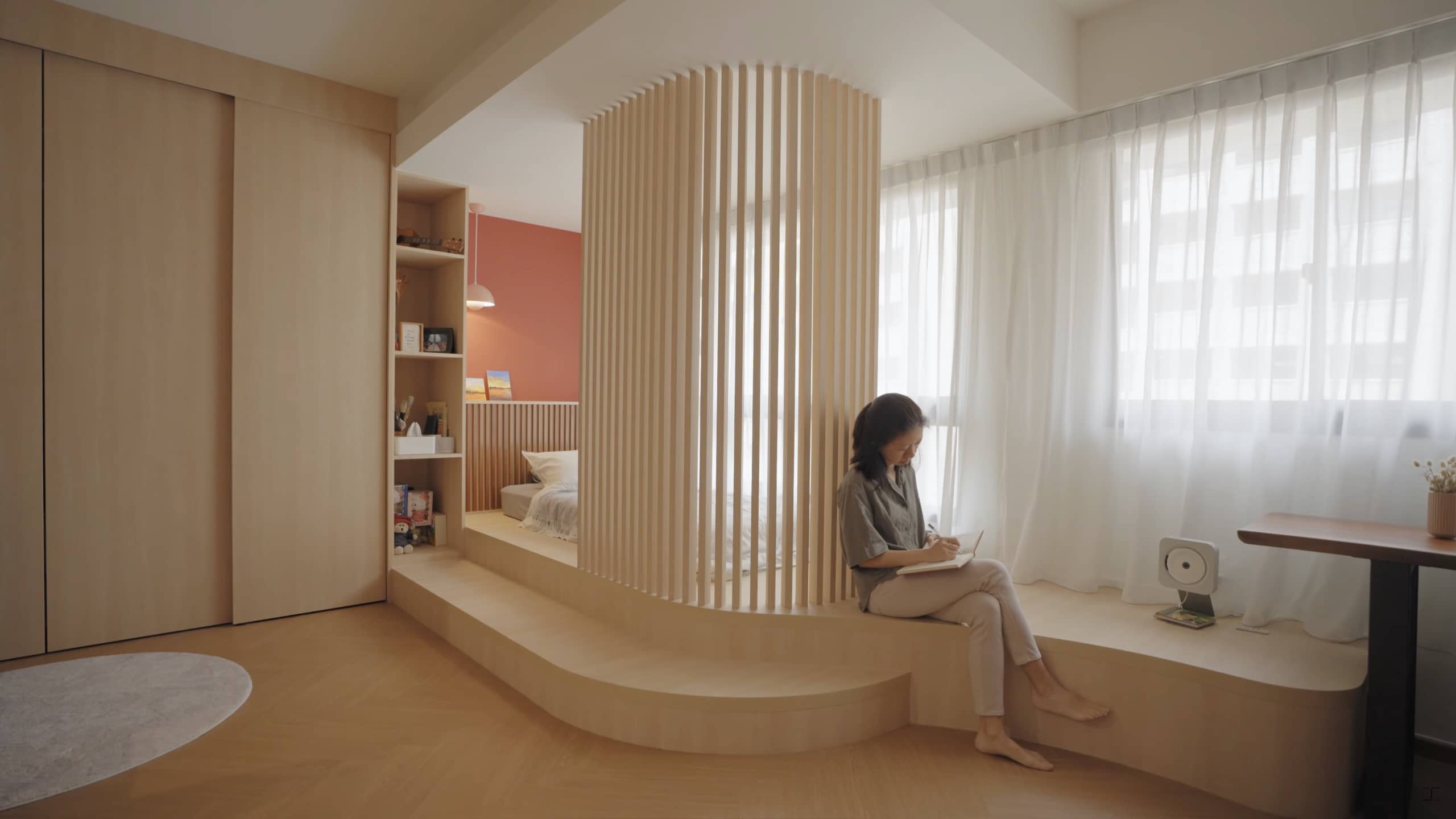 The main feature of the house is the platform bed that extends towards the study, creating a seating area as well. A screen was installed at the bed for privacy, and the design language carries on behind the bed and sliding panel, creating interesting light patterns on the floor.
For dining, Kelly opted for a low dining table to create a cosy atmosphere, similar to a sofa set. There is no sofa or TV wall in the living area, but instead, Kelly has open shelving where she keeps her books.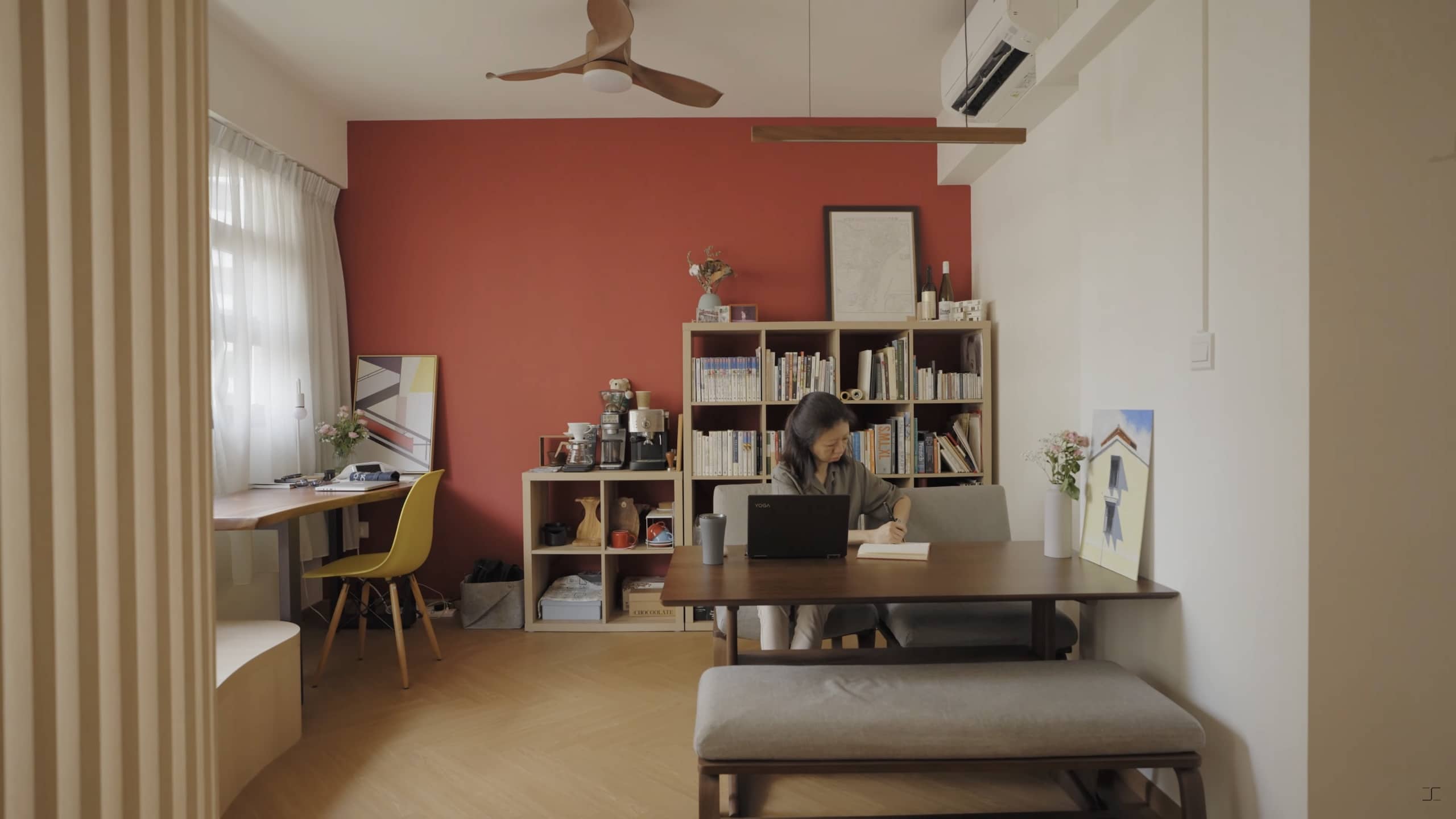 Special thanks to Kelly for showing us around her lovely home. If you'd like to get connected to her for the design of your own home, you can reach out to her at this link. Successful projects get a $500 Stacked Store voucher!
If you are an architect, ID, or homeowner interested in featuring your home, please fill in our form at https://forms.gle/a1GmuwSCCFAns3GV9