Living In
Inside An Architect's Own Family Home Filled With Classic Furniture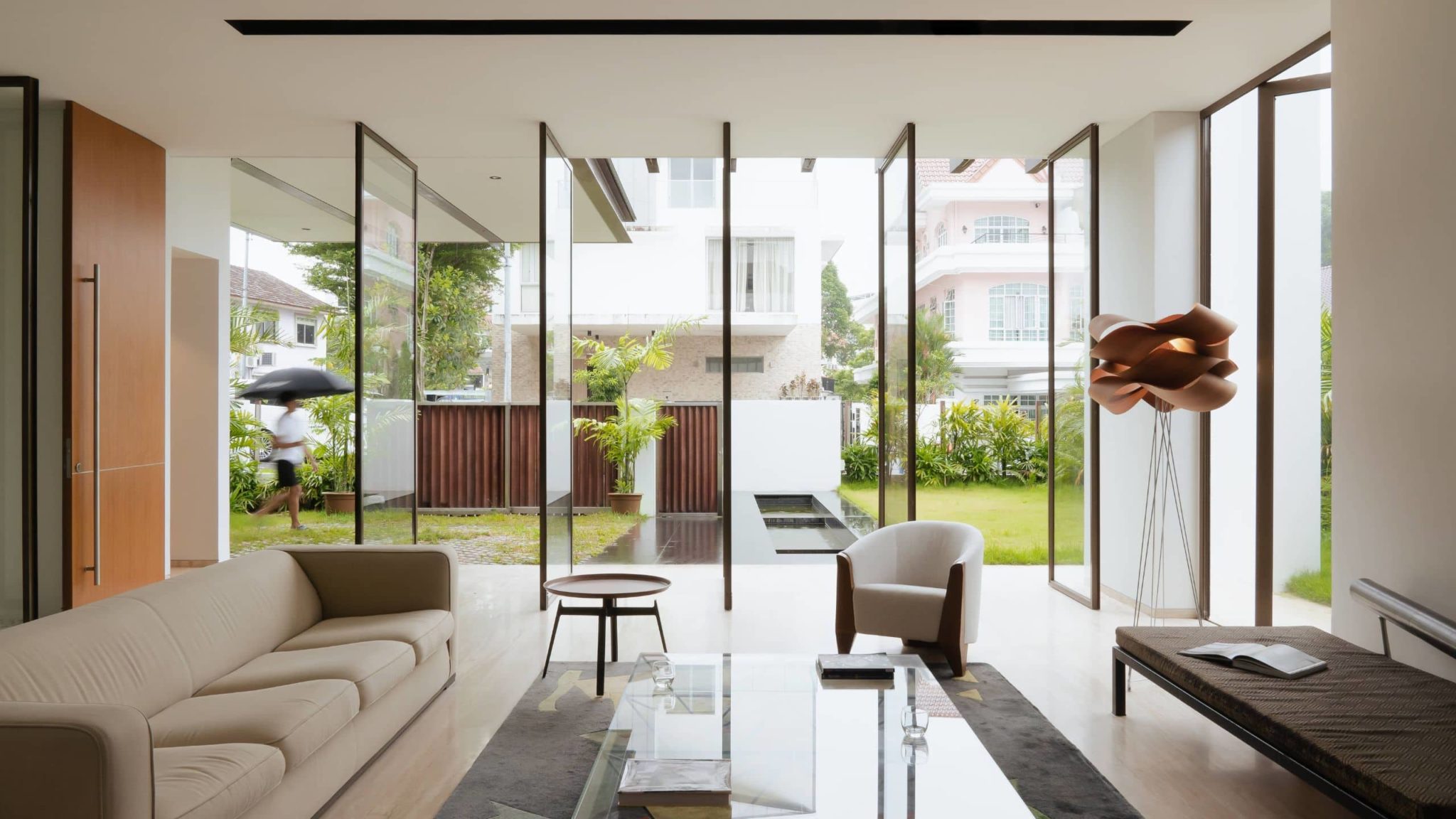 2
min read
This week, we tour the tropical and sustainable home tour of Sharne, an architect who designed this stunning 5,106 square feet house for his family. The house used to be a single-storey shack, but they saw the potential to rebuild the space and make it a beautiful home.
At the entrance, anti-termite timber fins were used and the glass doors can pivot completely to create a seamless connection between the indoors and outdoors. The living room has classic furniture pieces from their old place that were more than 30 years old. But given their sentimental value, they were incorporated into the new gallery-like space.
The house has monsoon windows, which help with cross-ventilation and draw wind into the house. Each floor of the house above the first floor has 3 bedrooms and attached bathrooms. The staircase is designed in steel, and it goes past a series of timber batons which shades from the sun coming in.
The third floor has a bedroom that is attached to the study, and there are no doors internally. It leads out to the sky terrace and sky garden that wraps around the floor, allowing for a connection to the lush greenery outside the window. There is also greenery outside the bathroom, creating a green ambiance and privacy.
Following the theme of sustainability, the house has 38 solar panels and a water heater on the rooftop, which helps to save on electricity costs as it is sufficient for the entire power needs of the home.
Special thanks to Sharne and family for opening up their wonderful family home to us!