Living In
Inside A Unique 2,400 Sqft Home With A Curved View That Frames The Sea
3
min read
In this week's episode, the focus is on a serene and retreat-like home that offers a calming oasis away from the city.
The 2,400 square feet home, nestled in the east, captures both sea and Marina Bay Sands views, providing a picturesque backdrop. The layout underwent changes, walls and entryways were altered to redefine spaces.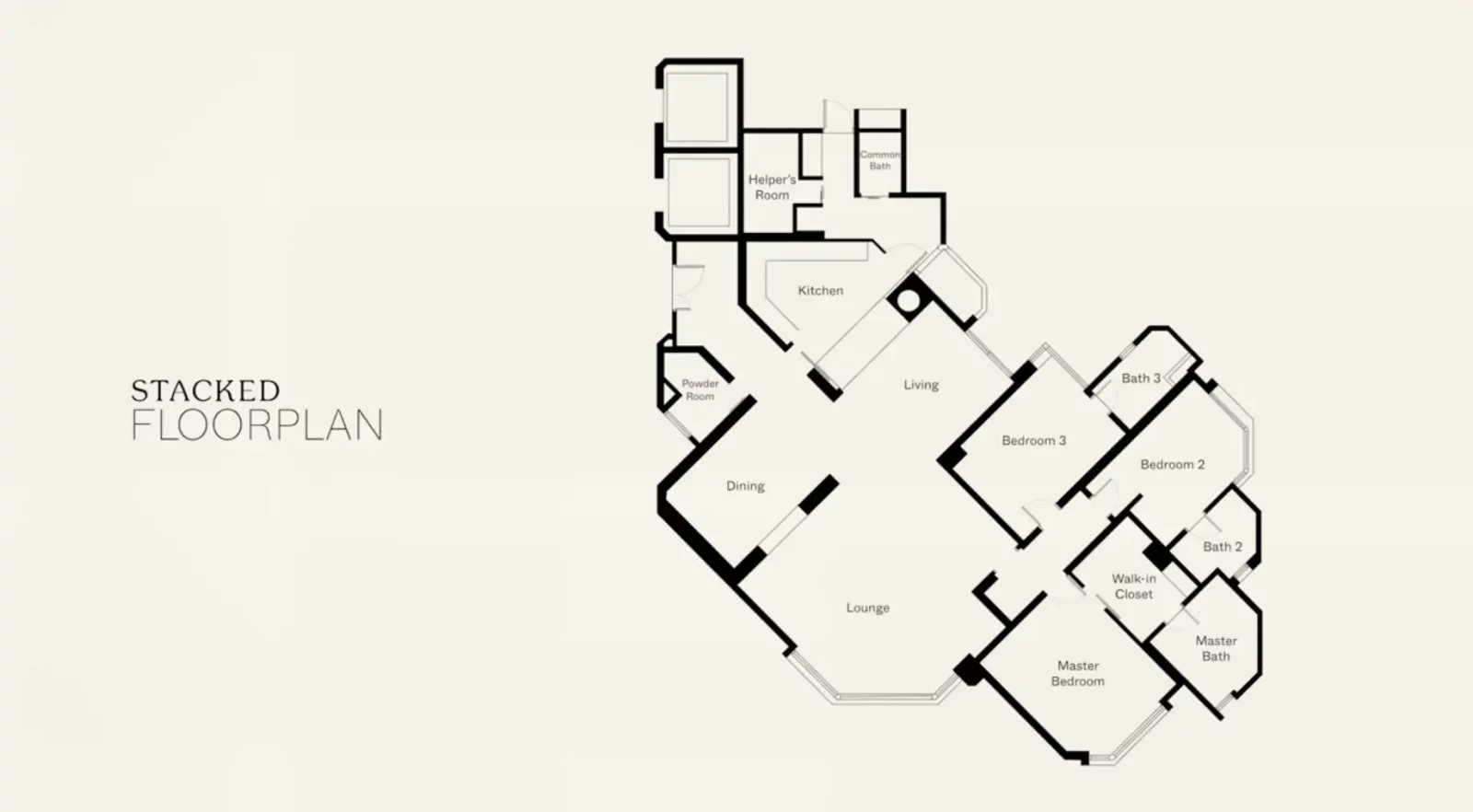 The home's redesign is inspired by the Banyan tree, evoking a concept of the tree of life.
Upon entry, the house unfolds gradually, ensuring a sense of discovery.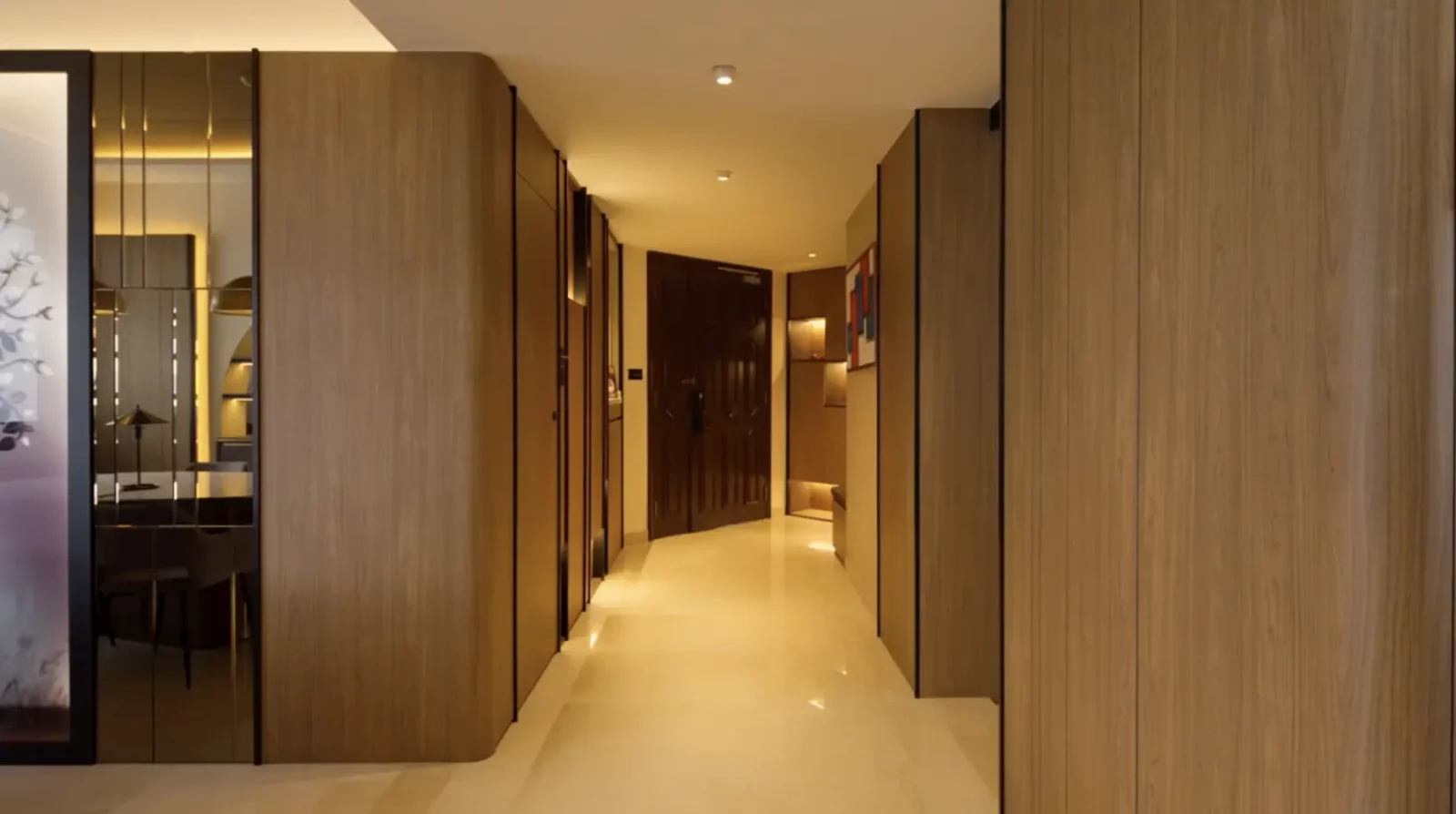 The living area boasts a circular layout, cleverly maximizing views.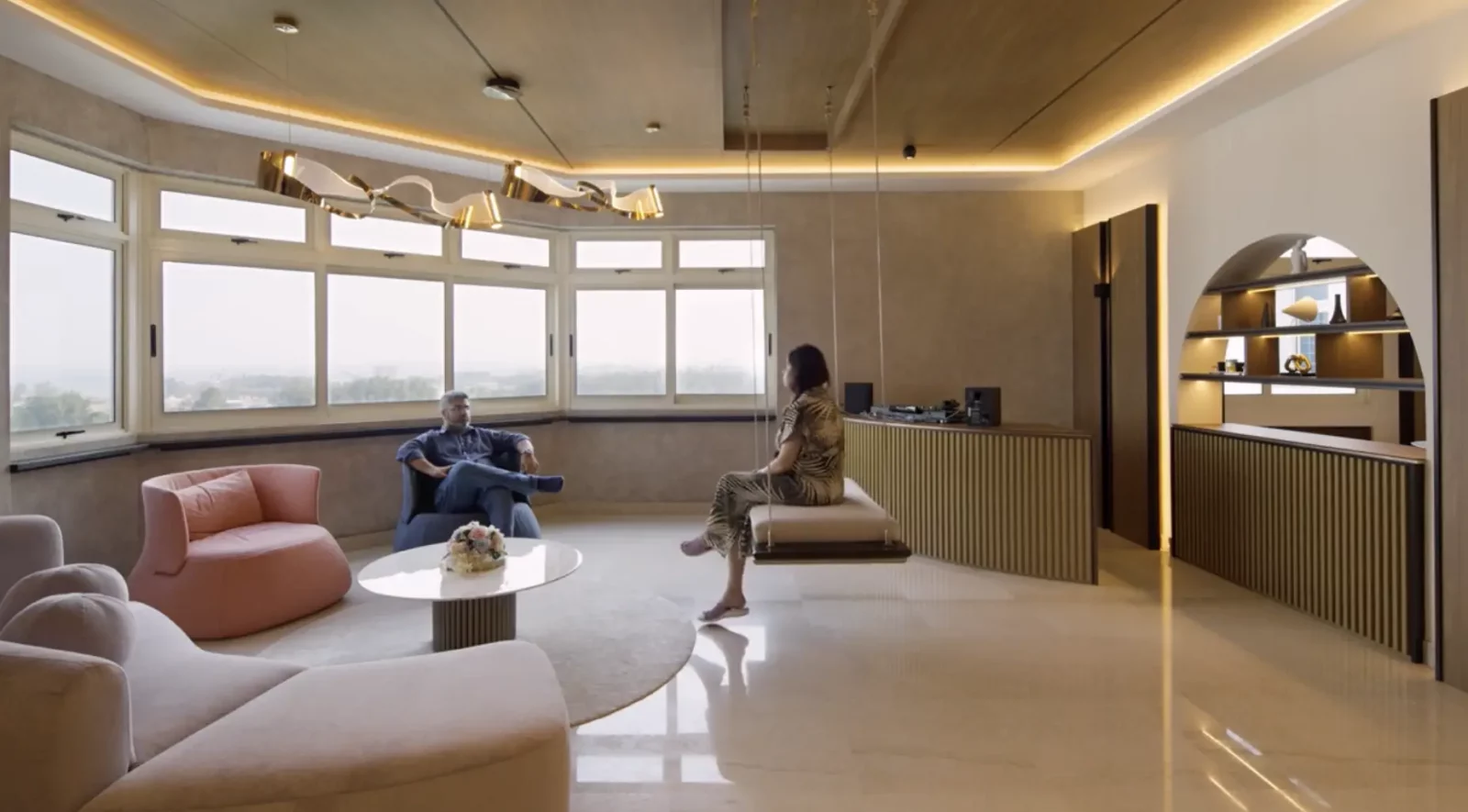 The kitchen, now an integrated part of the living space, boasts a sliding window that serves as both a connector and a divider, ensuring an inclusive environment.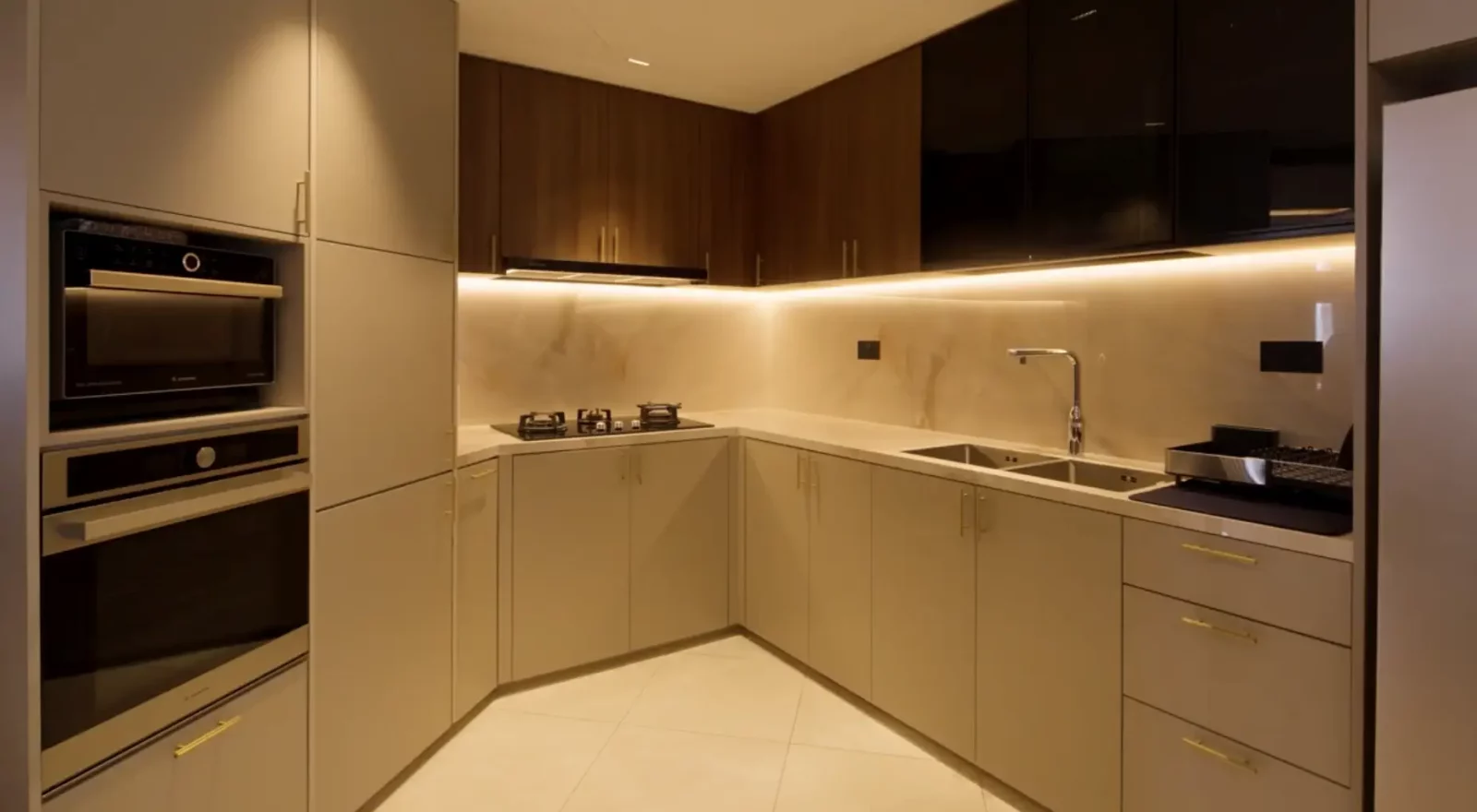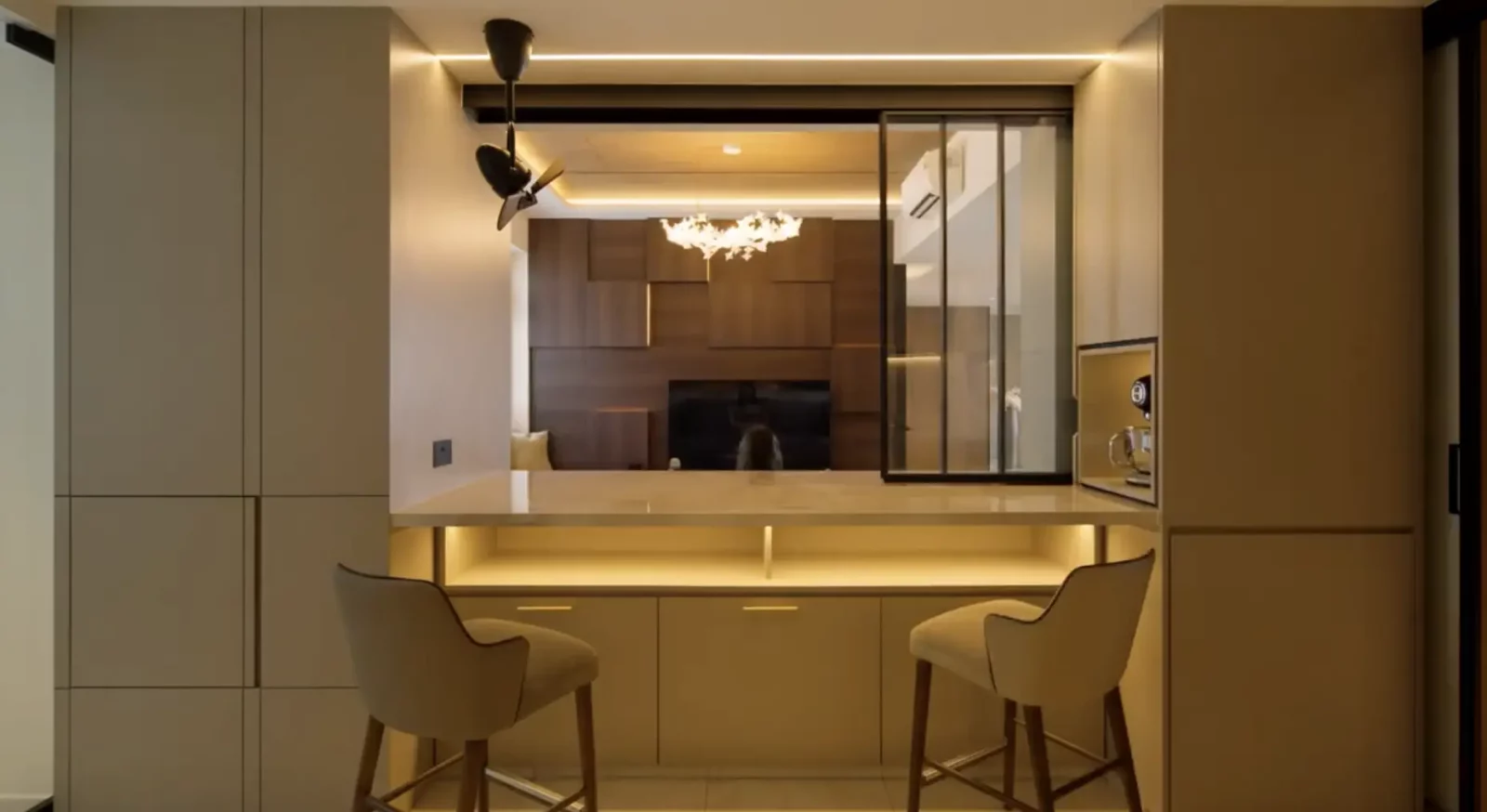 Each space boasts unique anchors like the wood paneling in the TV room and the illuminated Tree of Life in the dining area.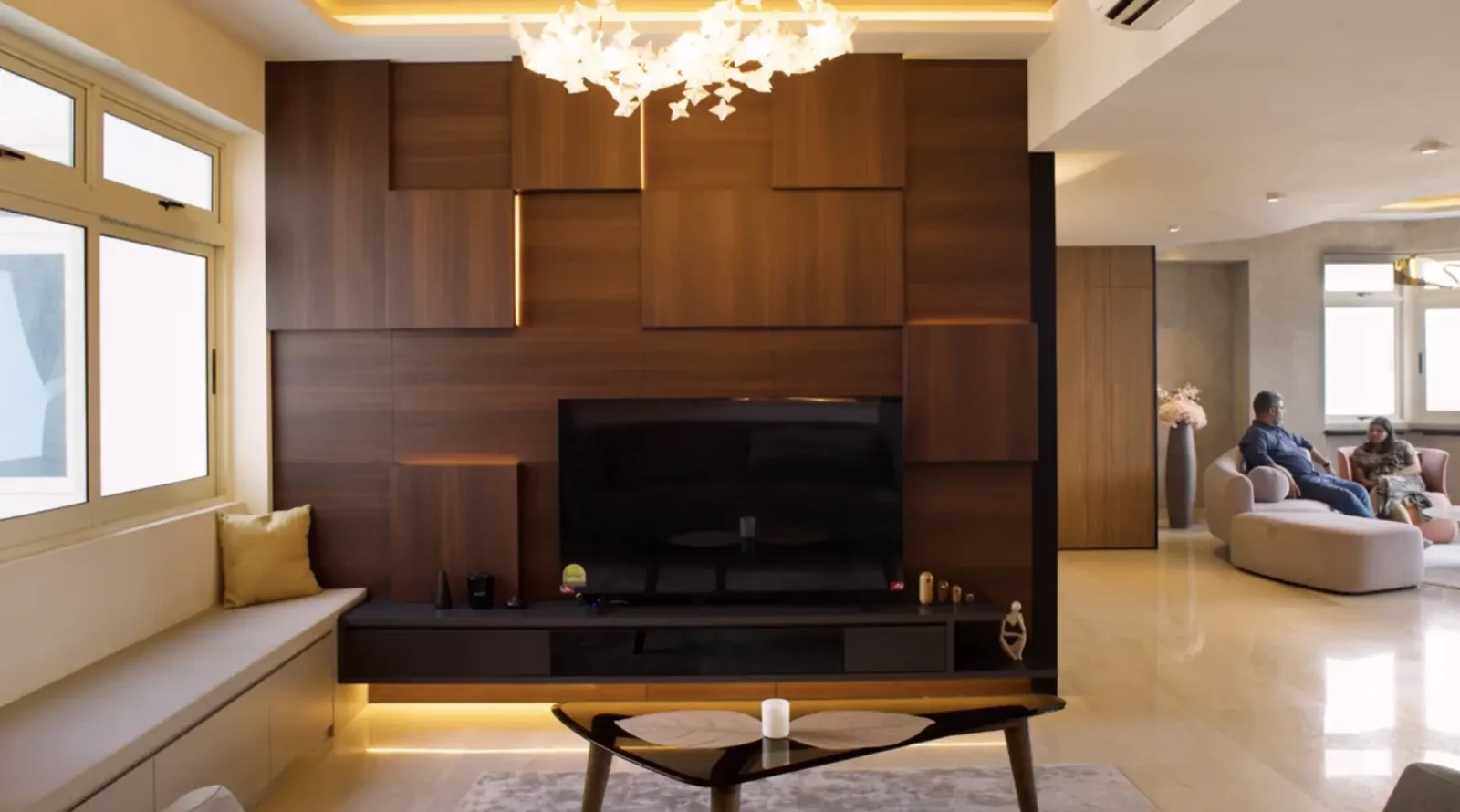 The powder room, subtly concealed, exhibits a light and cohesive design.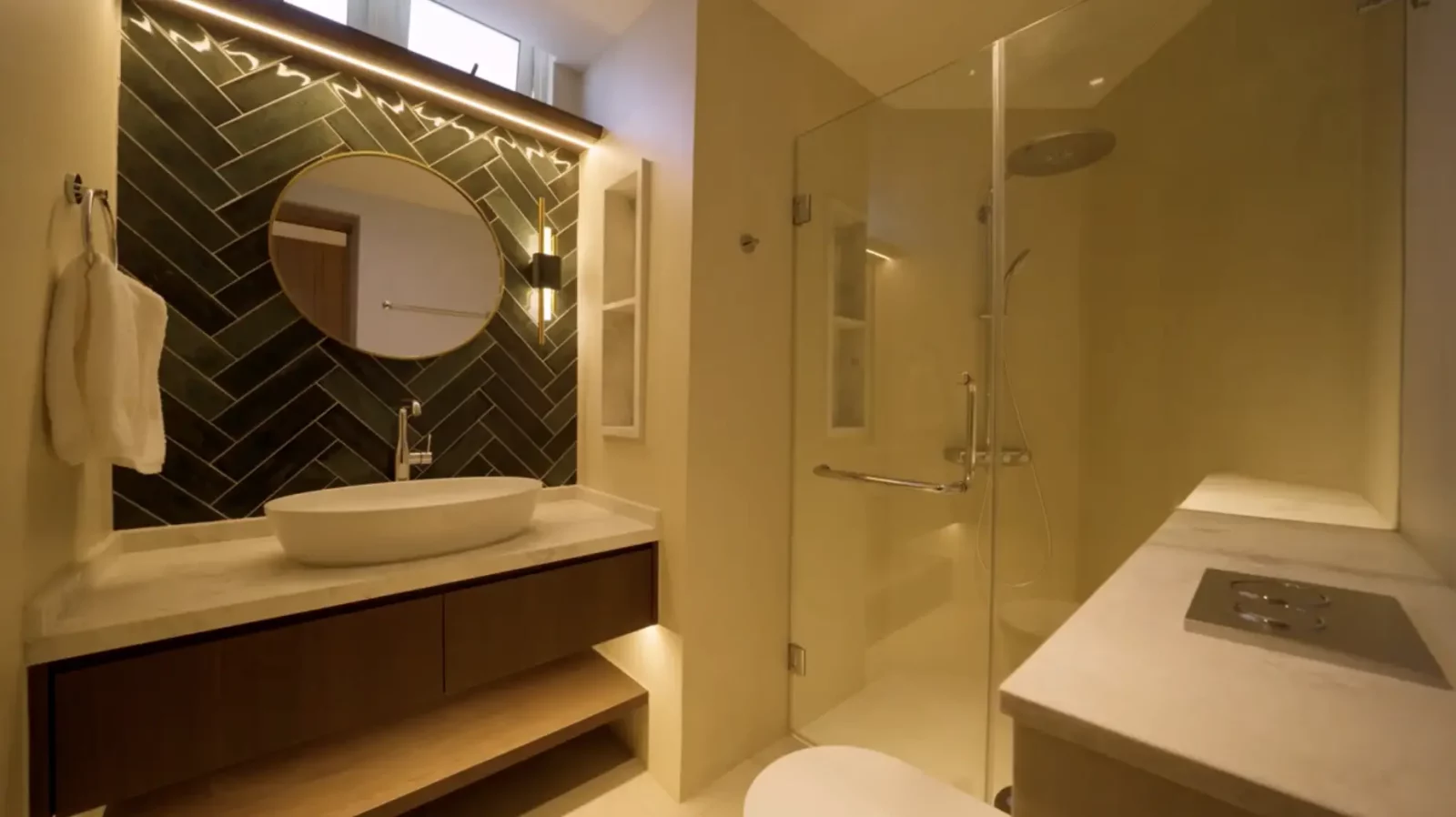 A sliding window in the kitchen enhances connectivity, fostering a sense of togetherness.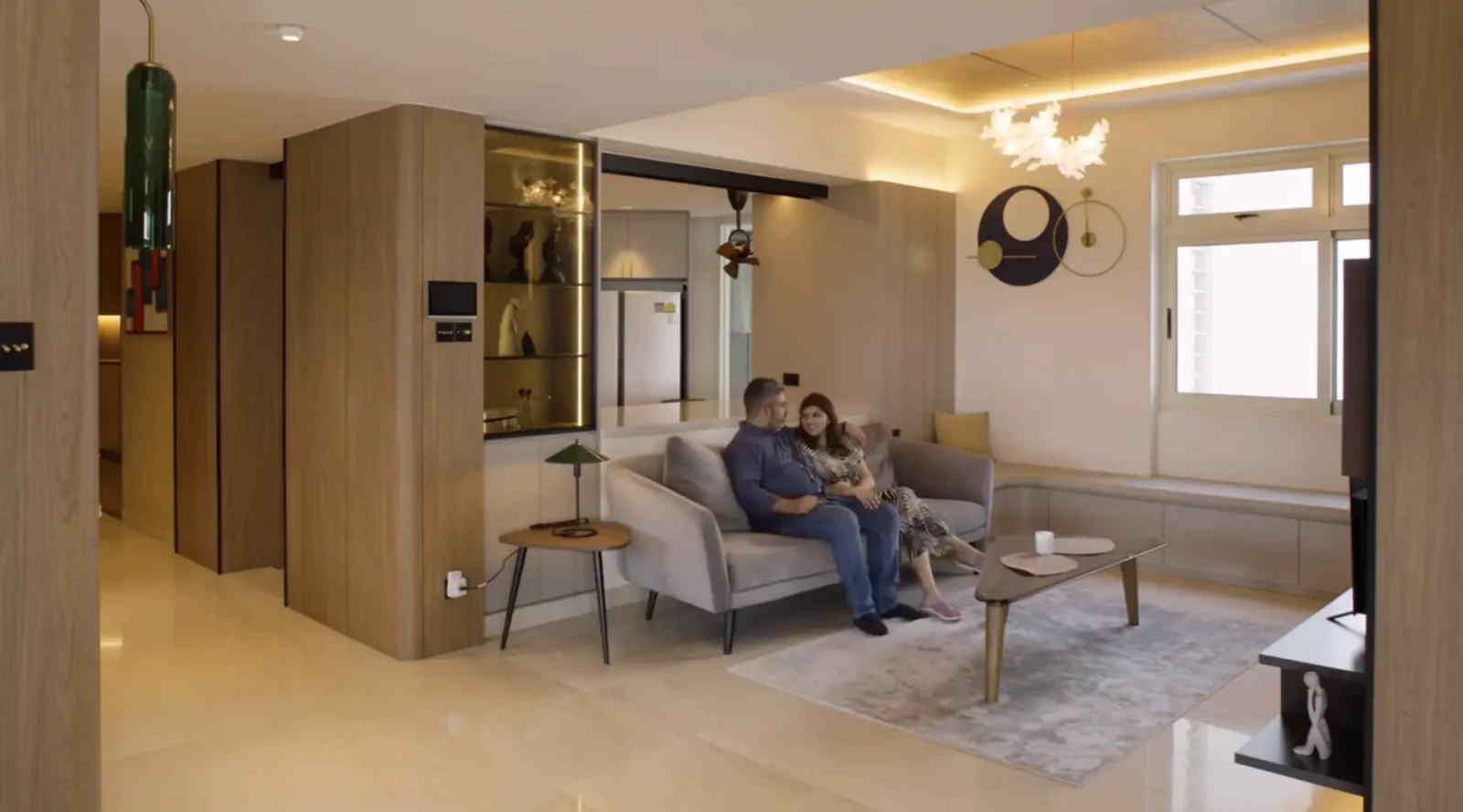 In the master bedroom, serenity reigns supreme, as every design element is meticulously selected to promote relaxation. An innovative touch includes a bedroom window that bathes the bathroom in natural light, creating a harmonious blend of spaces.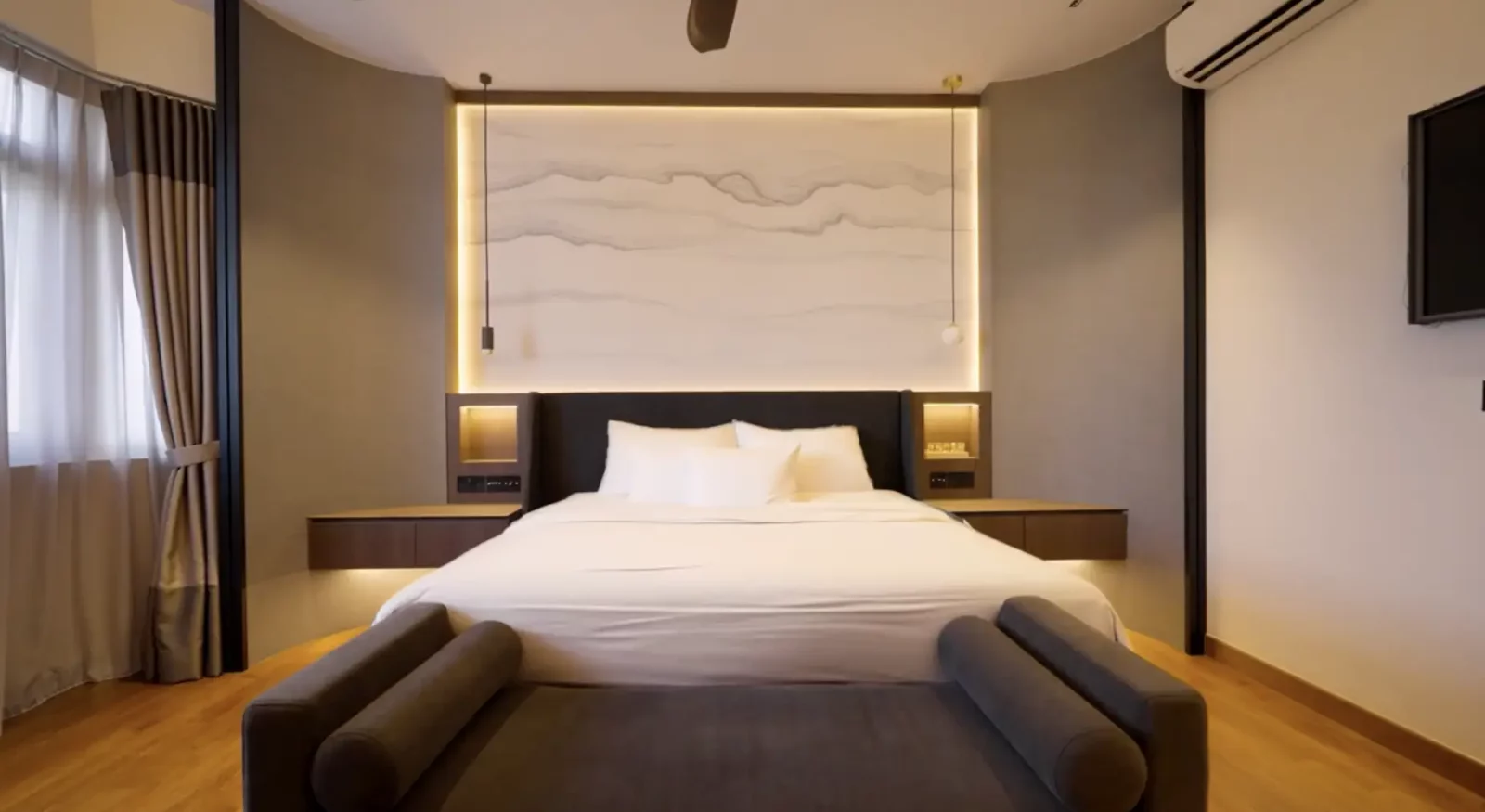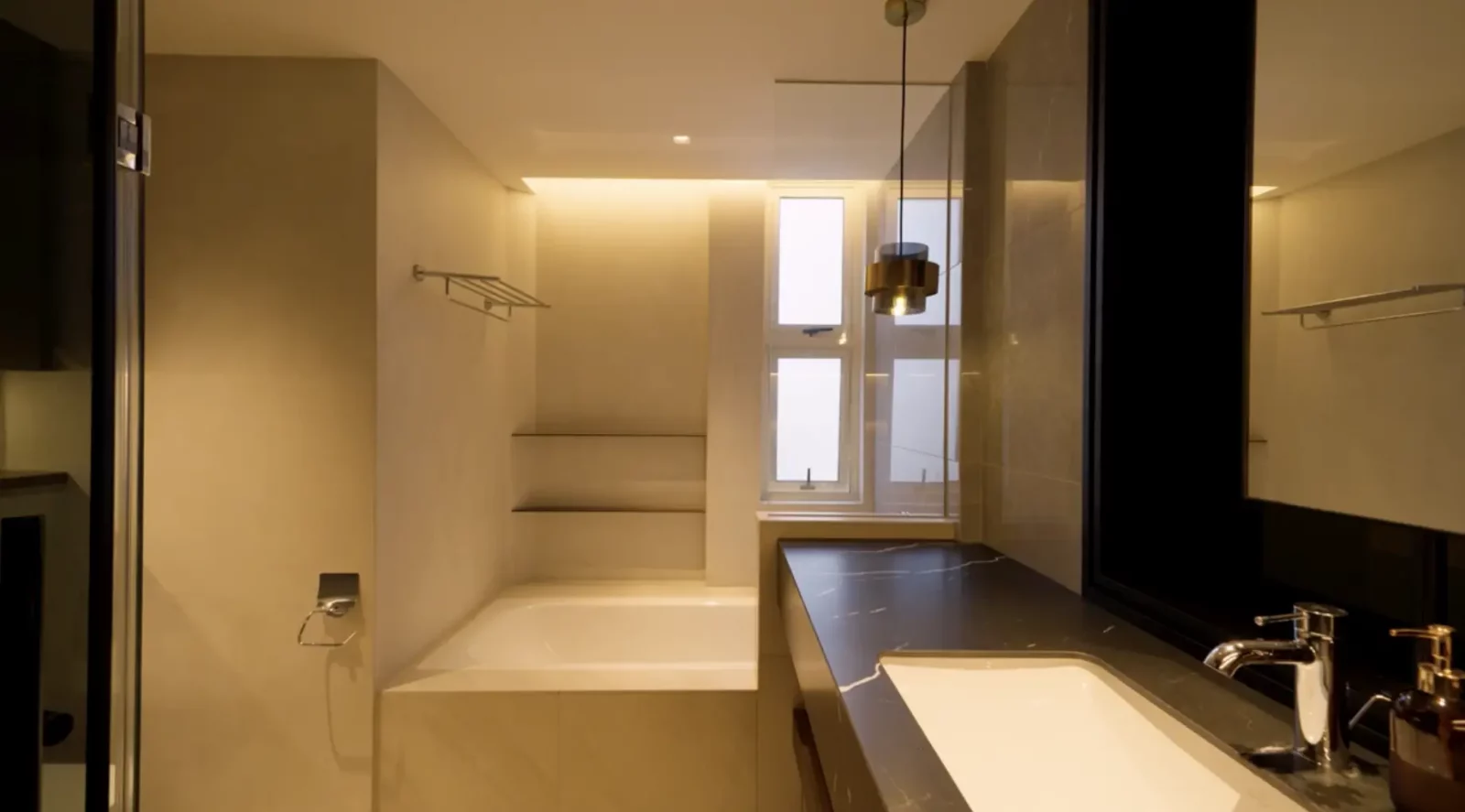 The guest rooms gracefully embrace the design essence of the living area, thus ensuring a seamless transition between spaces.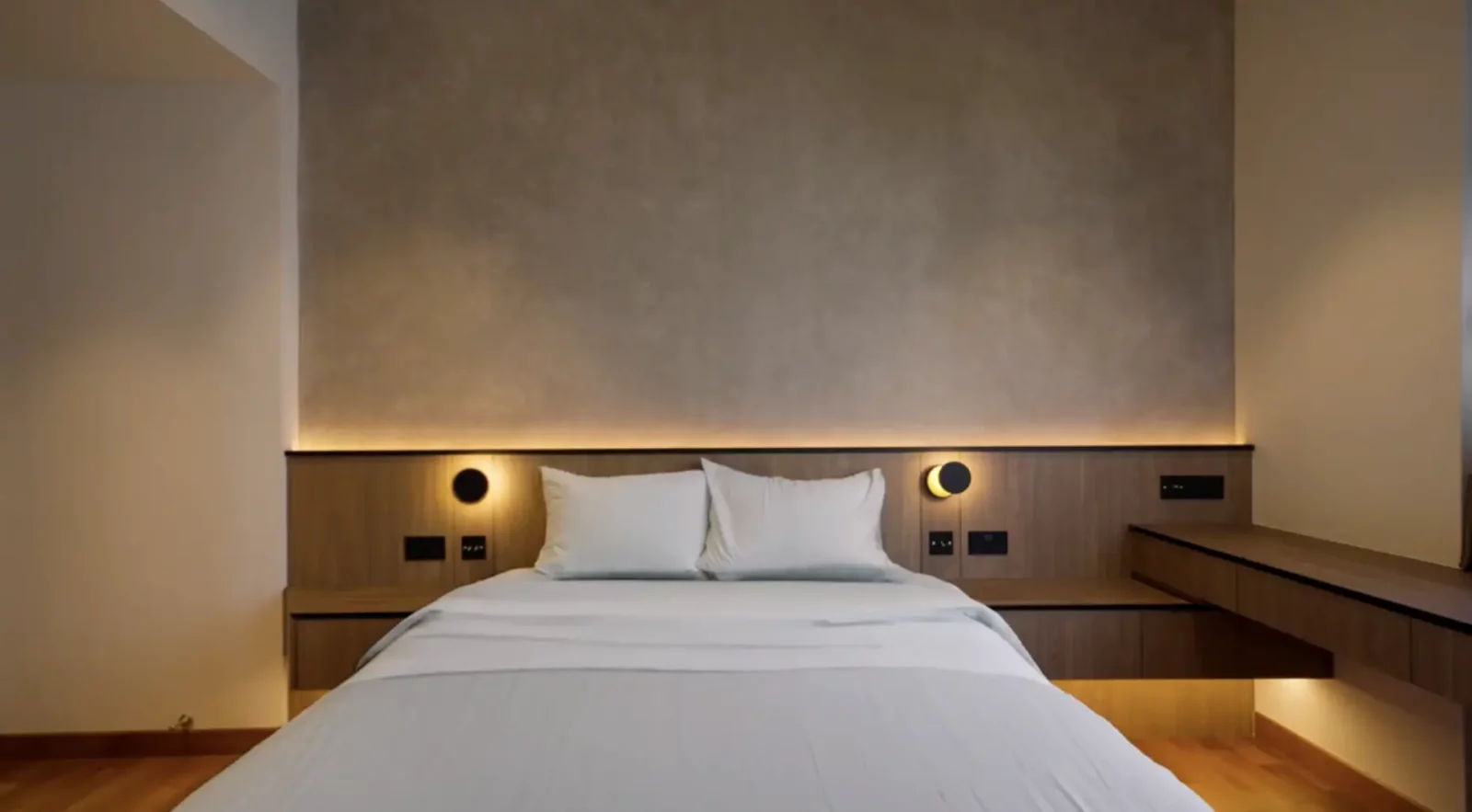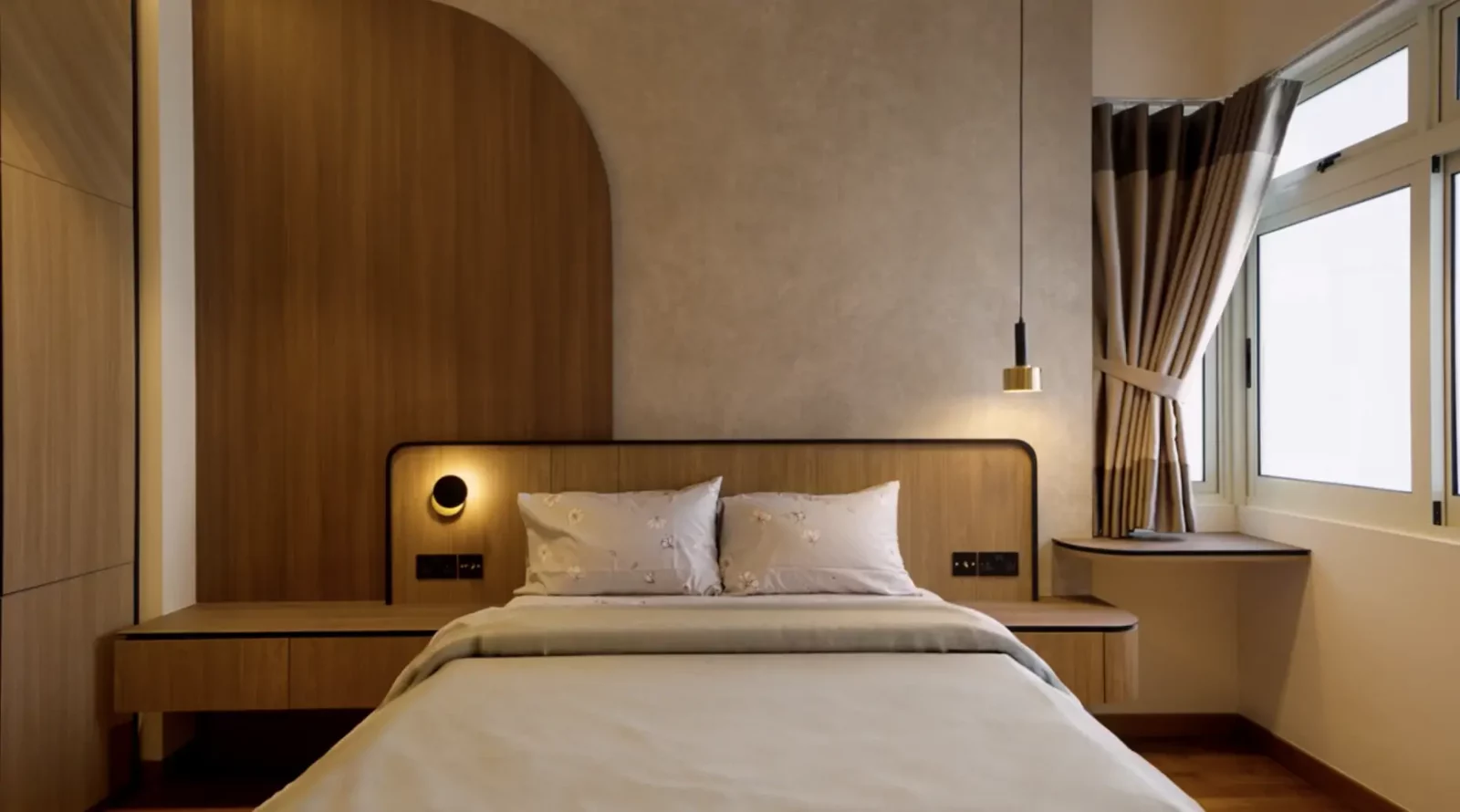 This home, a sanctuary of comfort and harmony, encapsulates the essence of its owners' unique vision and design choices.
Special thanks to the homeowners for opening up their home to us.