Living In
Inside A Surprisingly Spacious 992 Sqft Woody Home With A Flexible Layout
Stacked
September 17, 2023

3

min read
3
min read
In this week's episode, we take you on a tour of a thoughtfully designed 992 sqft BTO home located in Bidadari. This home, owned by Jun Hao and Sara, showcases the art of creating warmth and spaciousness within a compact apartment.
If you'd like to get in touch with their designer for the design of your own home, you can contact them via this link.
The primary focus in designing this space was to make it feel inviting and open. The couple, both working in the banking industry, wanted a home where they could unwind after a long day at work and entertain friends and family from time to time.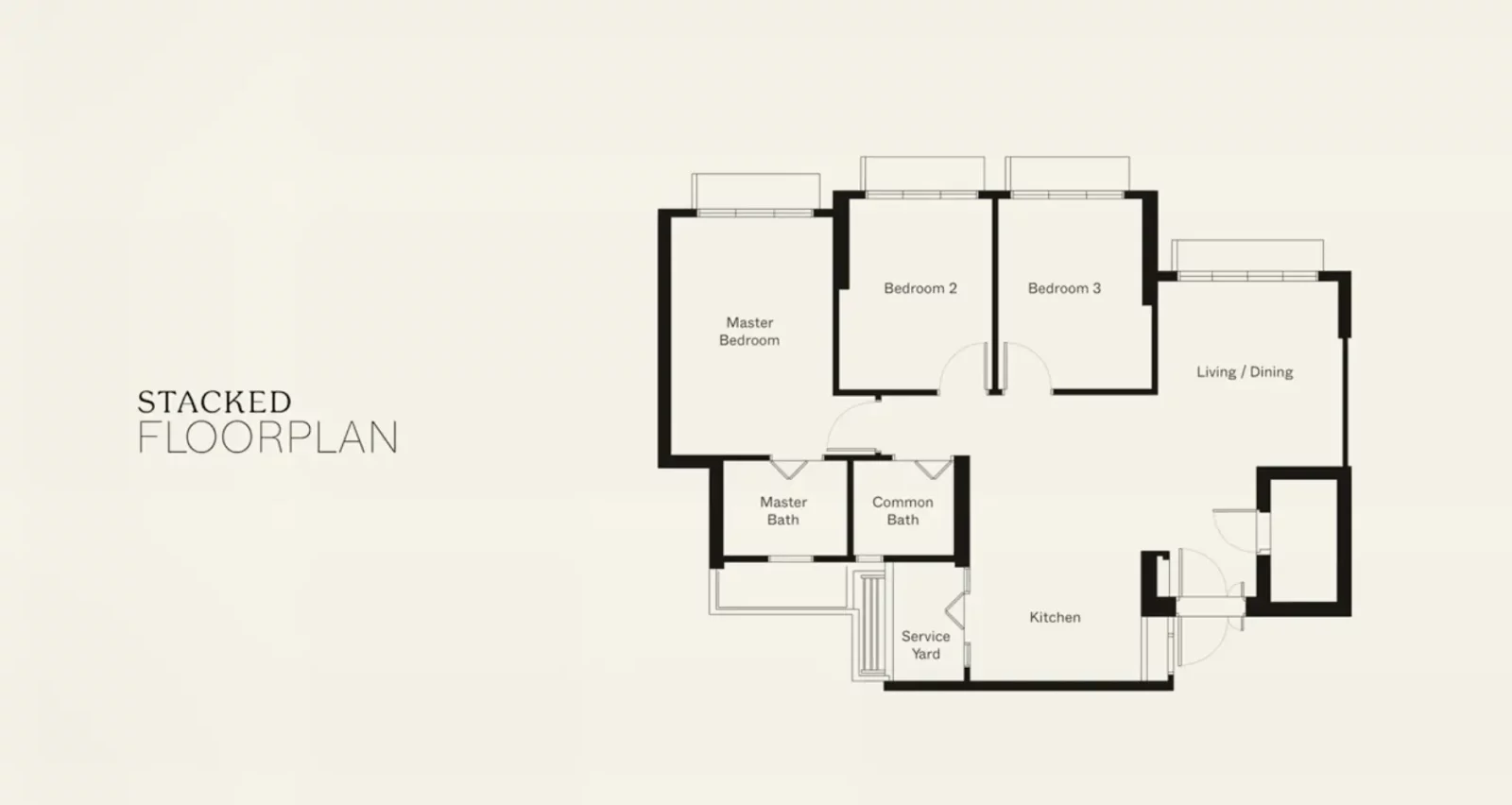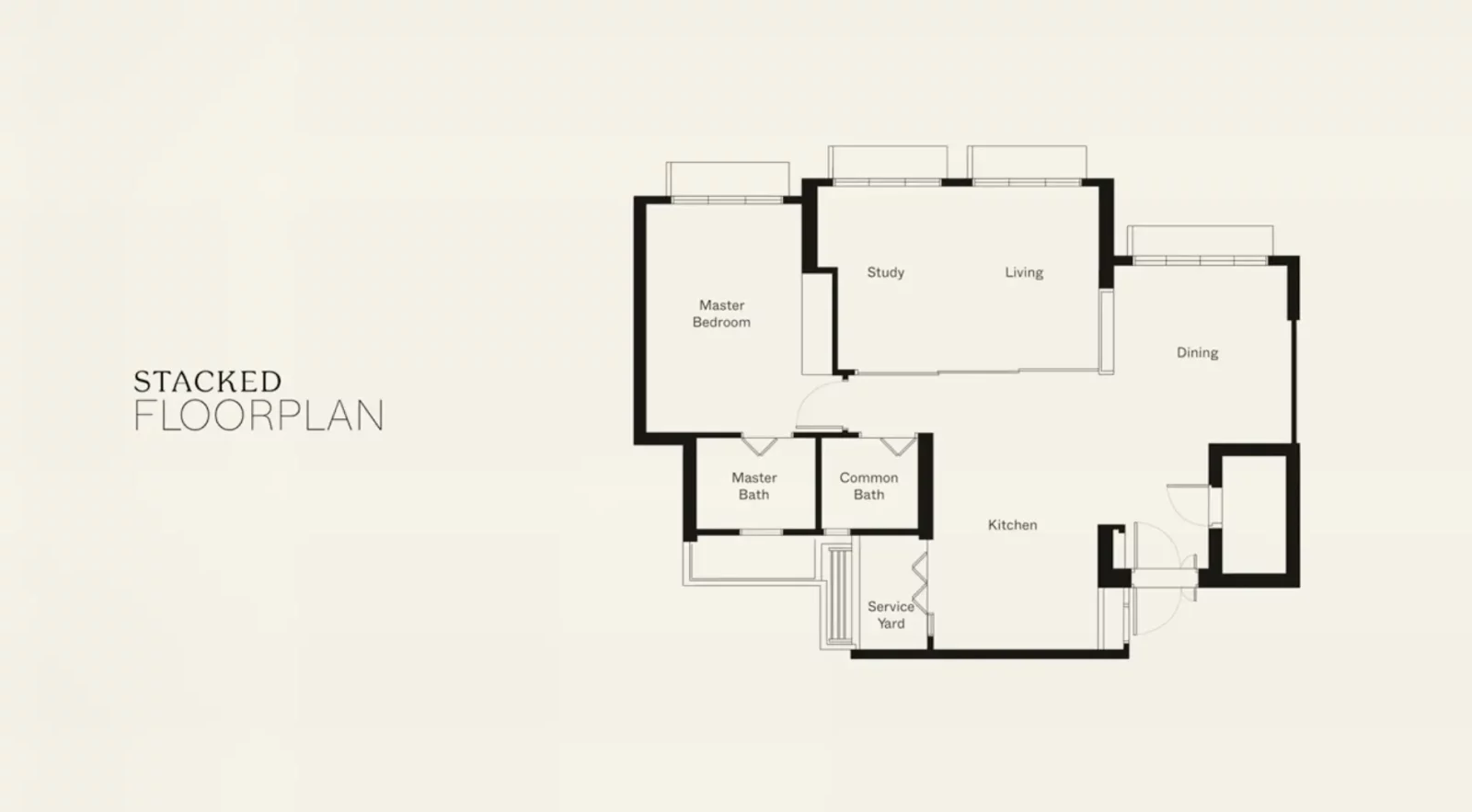 To achieve this, they introduced natural elements like wood and raw concrete throughout the house, providing a sense of earthy spaciousness in their urban surroundings.
The kitchen boasts an open concept with creative open shelving, allowing them to display their knick-knacks, ceramics, books, and more. A large kitchen island with spacious drawers underneath provides ample storage.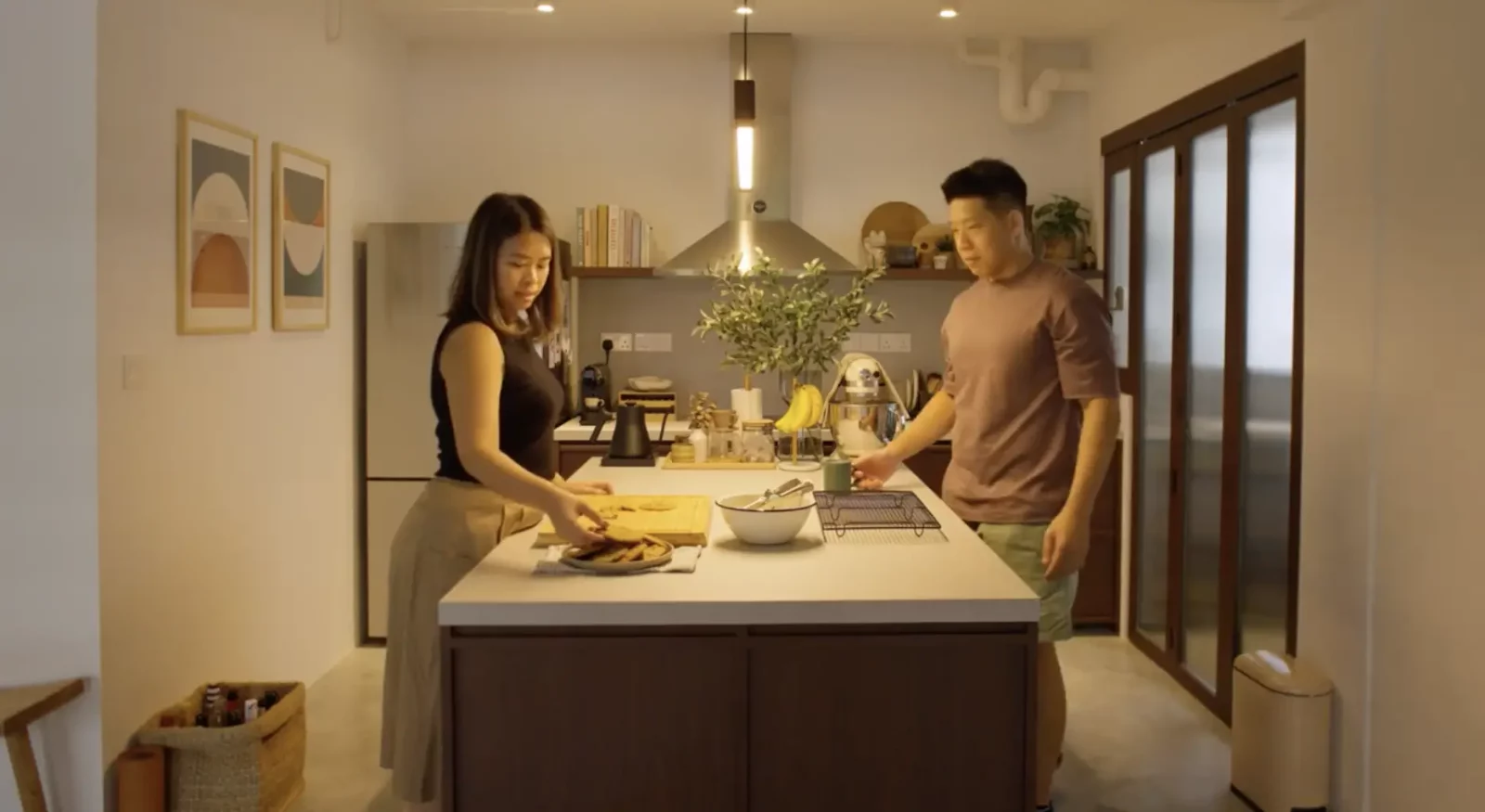 The living area is a combination of two common rooms, offering flexibility and openness.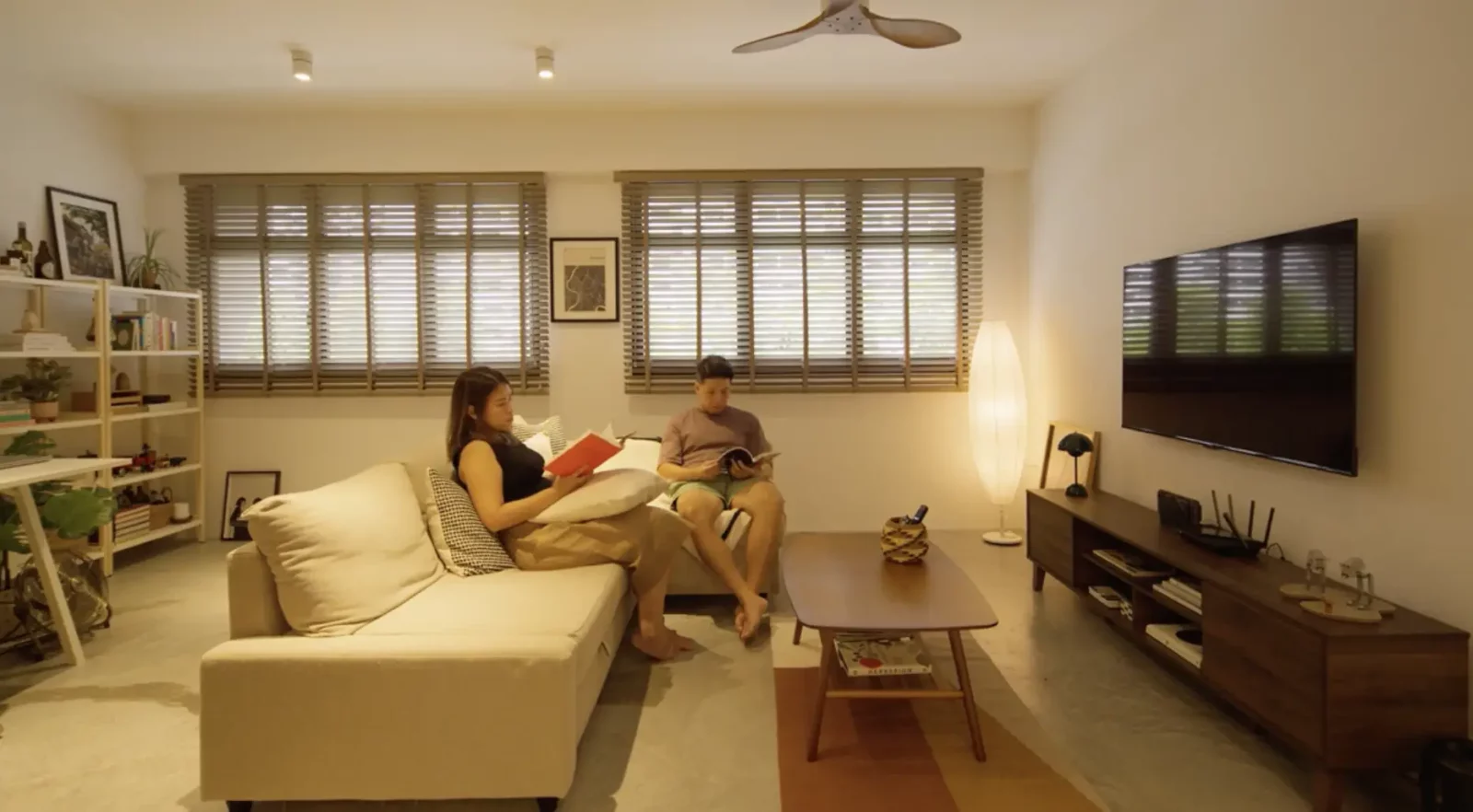 They installed a sliding door for privacy when needed, and the space is divided into a lounge area for watching TV and a workstation with a bookshelf for added functionality.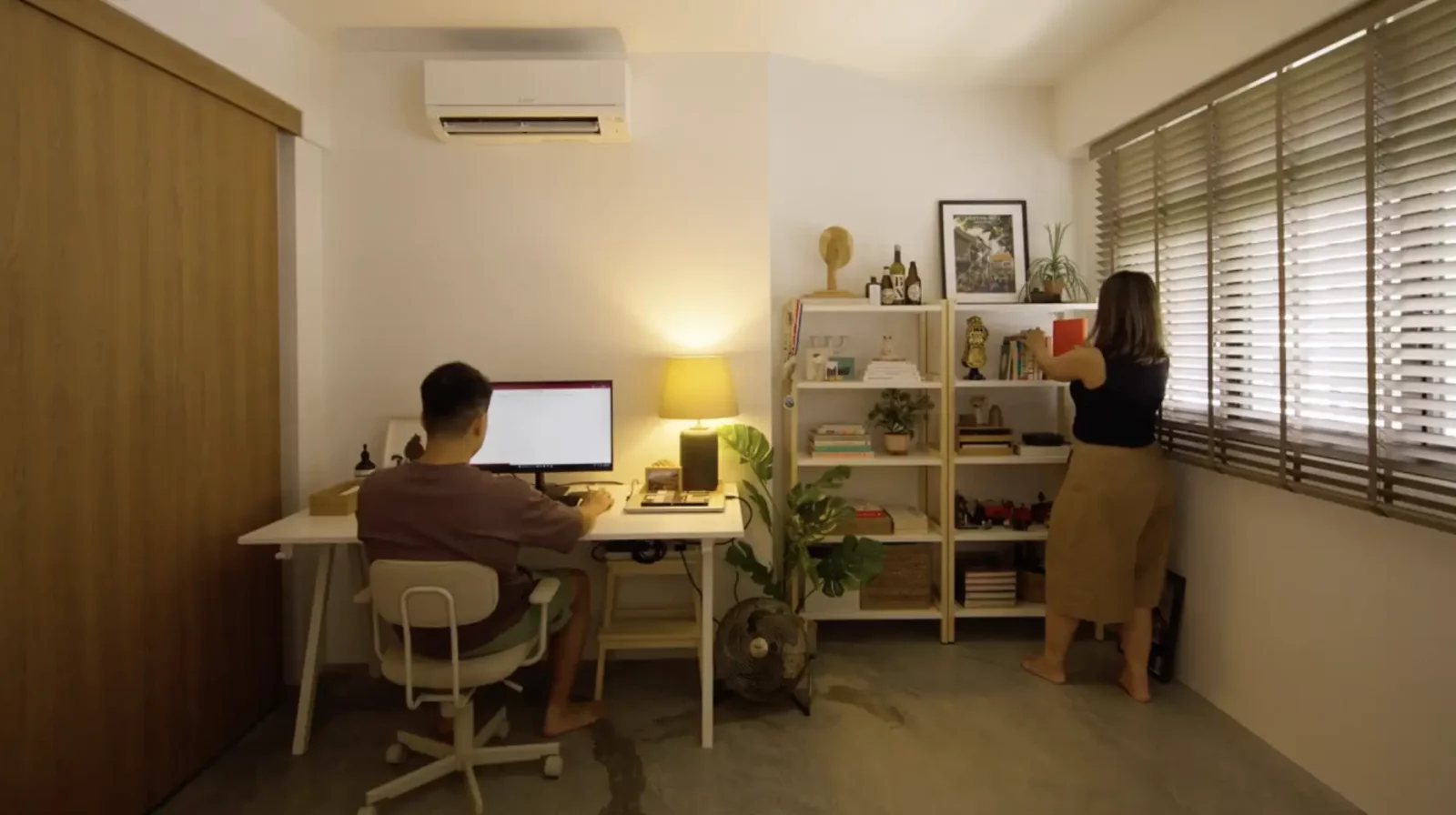 The bathrooms feature minimalist designs, with neutral tones creating a serene atmosphere.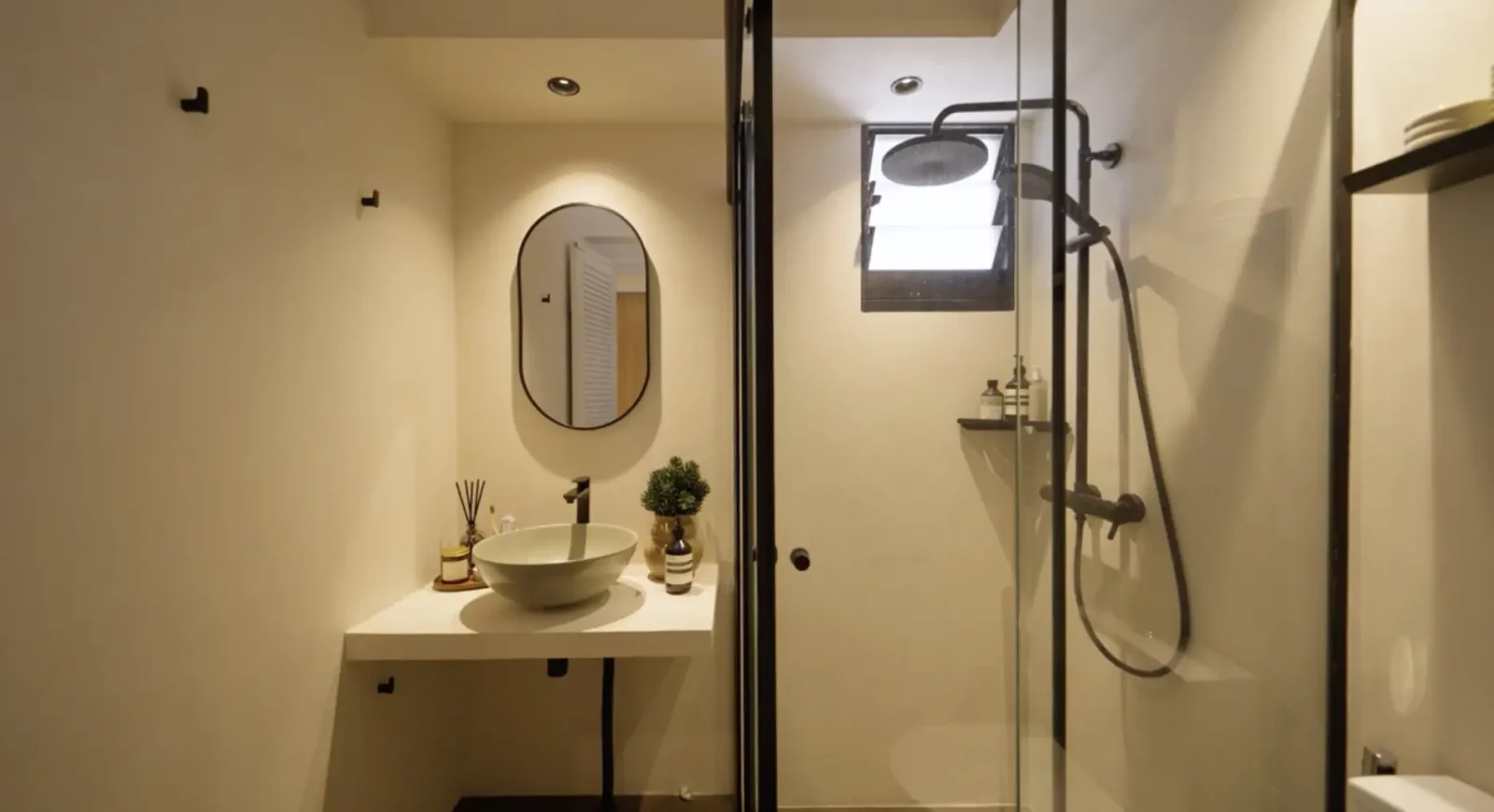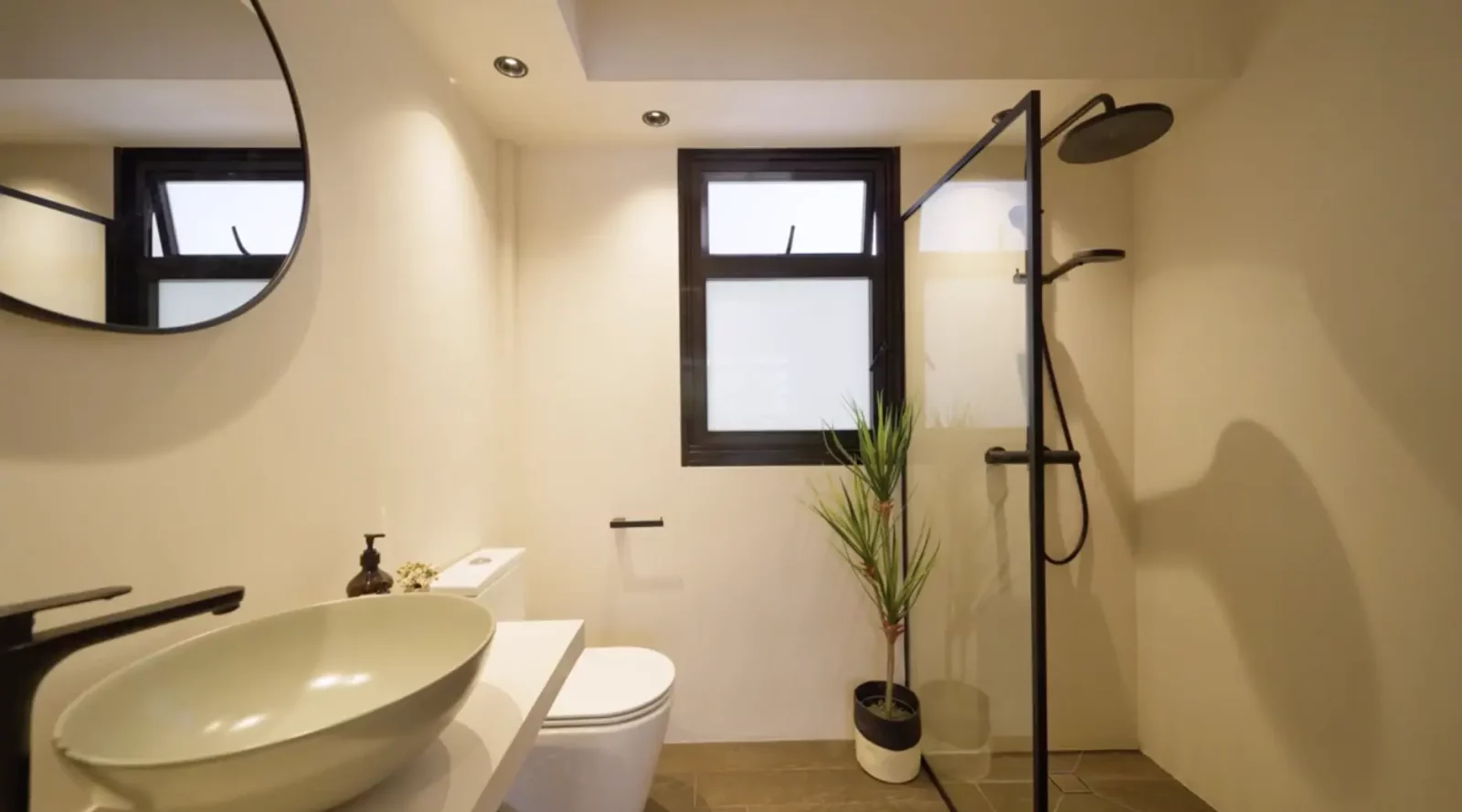 The master bedroom is kept simple and minimal to allow for easy rearrangement of furnishings. The only carpentry is a flush-to-the-wall wardrobe, maximizing space.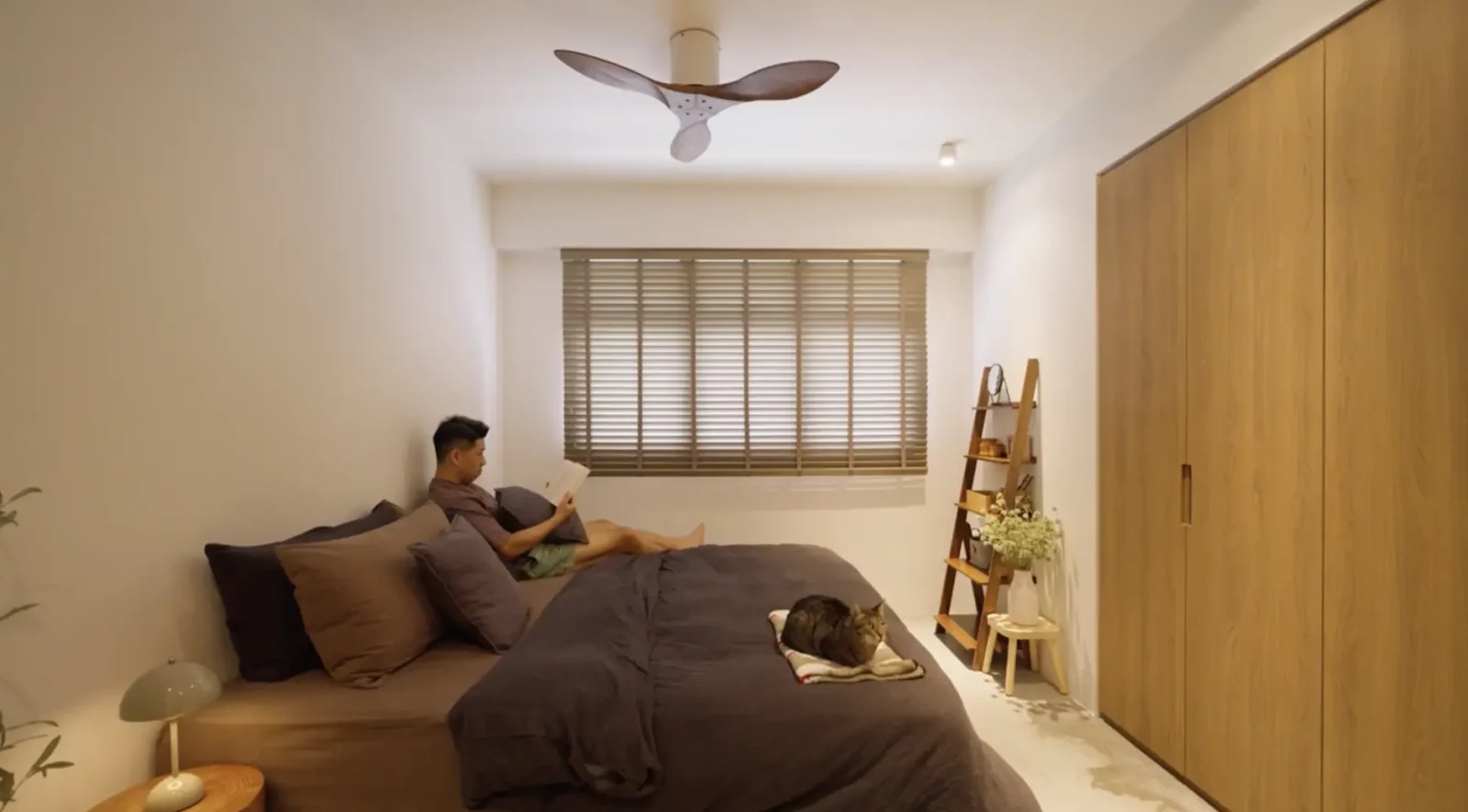 The couple's friends and family find the home cosy and welcoming, thanks to its open concept, making it perfect for gatherings, games, and meals.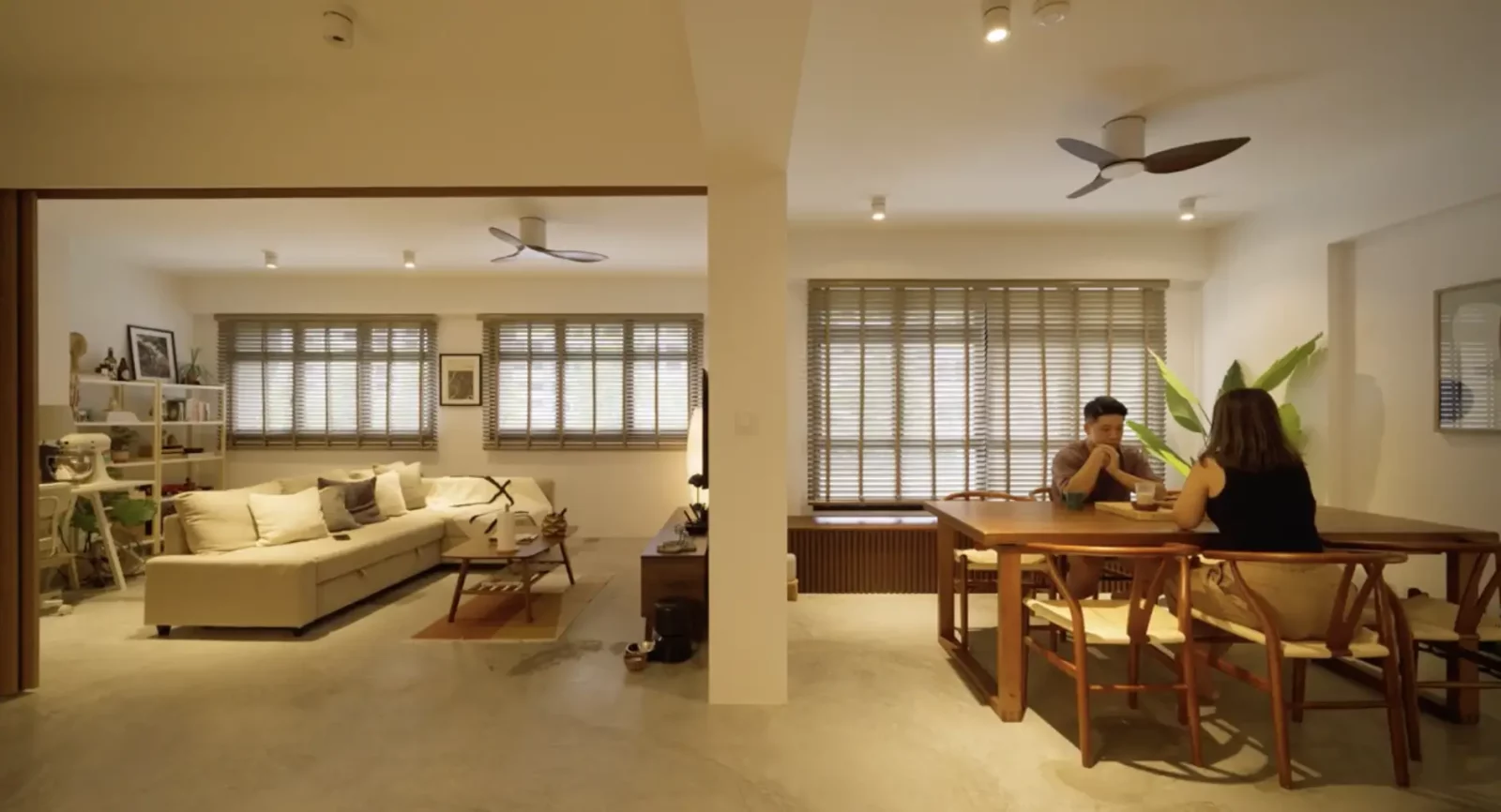 This thoughtfully designed home is a testament to how a small apartment can be transformed into a warm and spacious haven. It continues to evolve with Jun Hao and Sara, providing them with a comfortable and inviting space.
Special thanks to the homeowners for opening up their home to us. If you'd like to get connected to their designer for the design of your own home, you can reach out to them via this link. Receive a $500 Stacked Store credit upon successful sign-up and completion of the project.