Living In
Inside A Stunning Transformed Heritage Apartment In Tiong Bahru
Stacked
September 10, 2023

3

min read
3
min read
In this week's episode, we explore a charming home located in Tiong Bahru, Singapore. This 941 sqft property, built in 1973, offers a unique blend of tradition and modernity. 
The apartment, originally in its original state, underwent a thoughtful transformation while preserving its original character.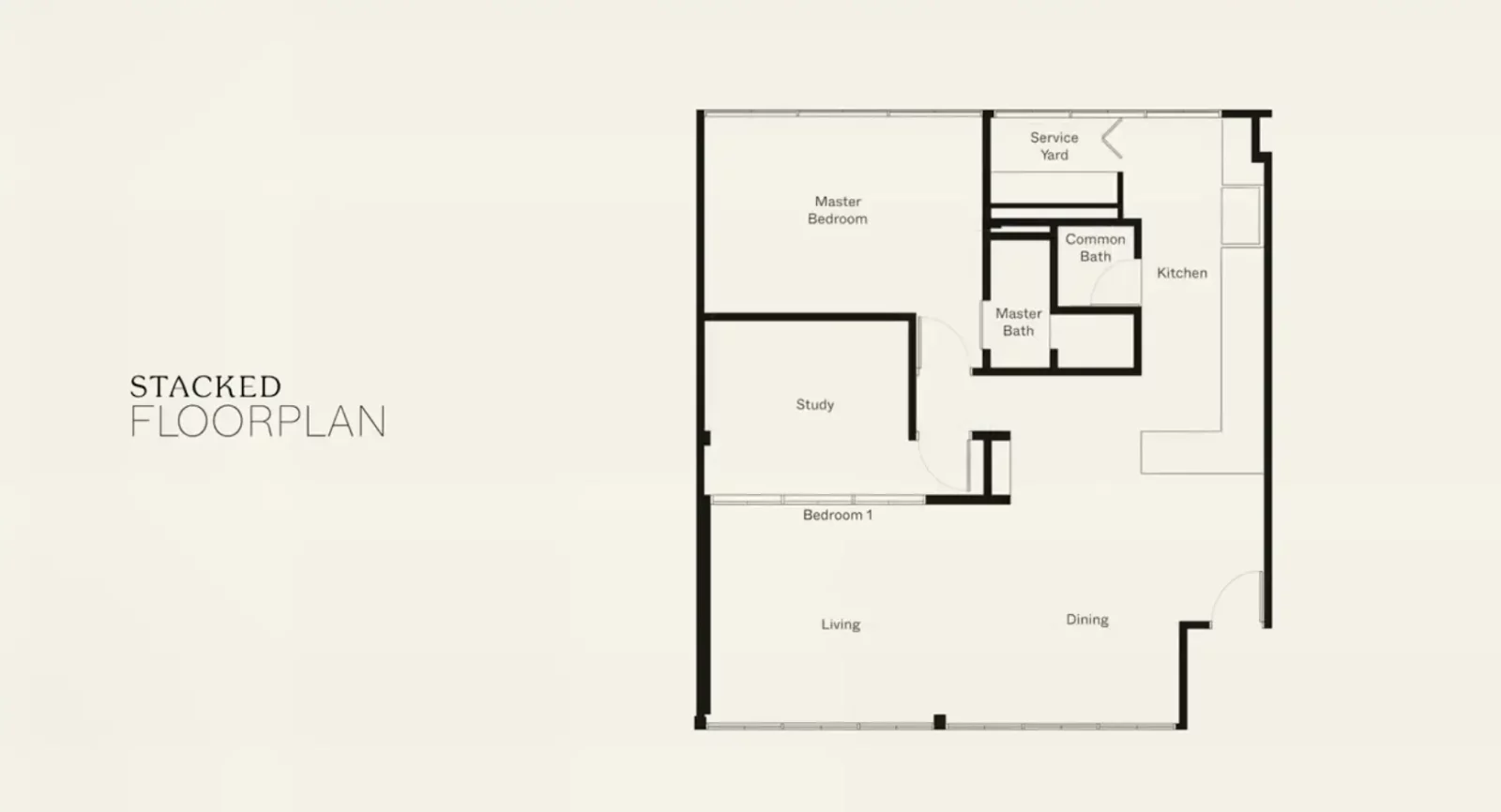 The owners, Sarah and Rory, wanted to create a space that reflected their personalities and incorporated their cherished belongings.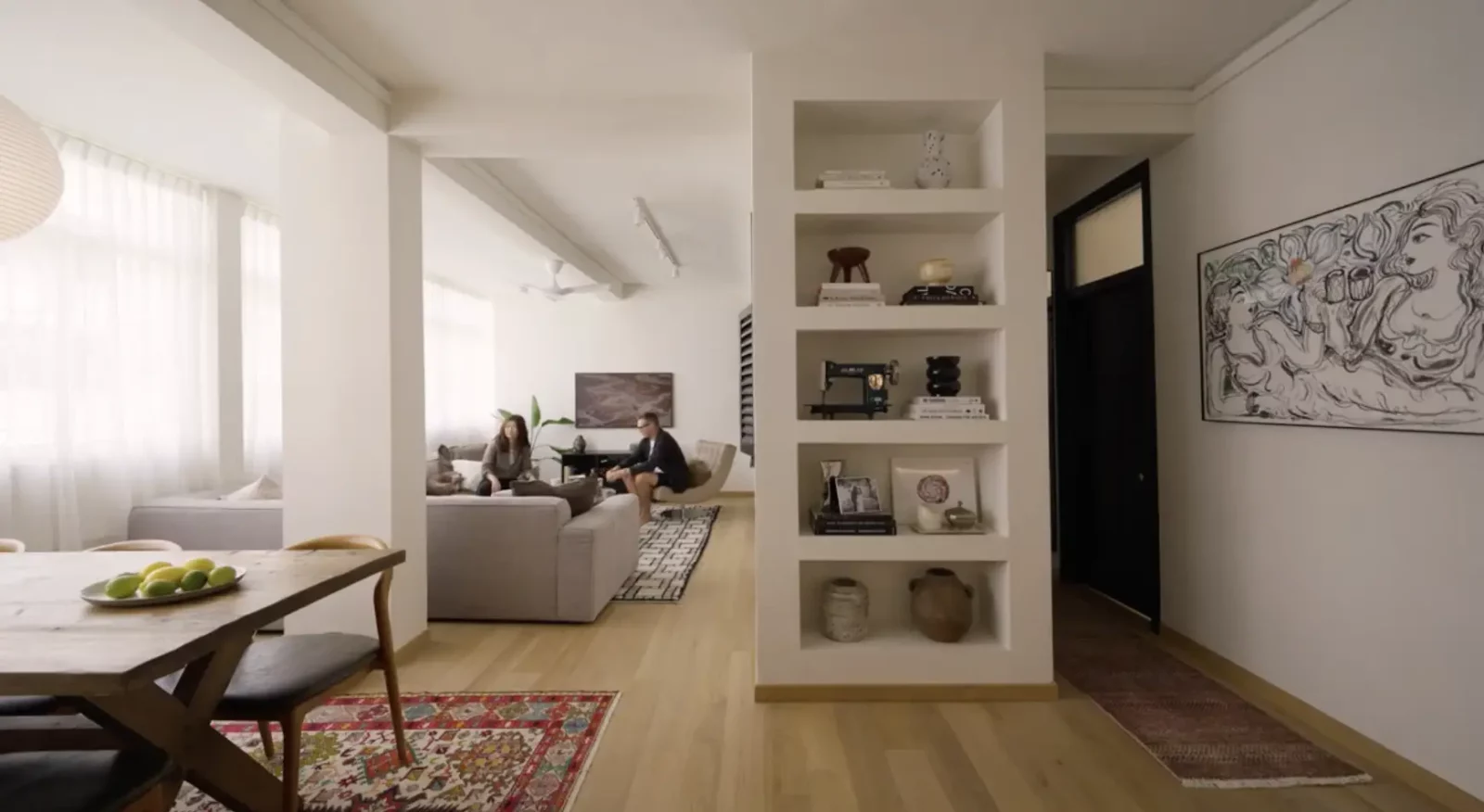 Upon entering, you'll be greeted by a warm and welcoming ambiance. To the left is the dining area, where they often host friends for dinner.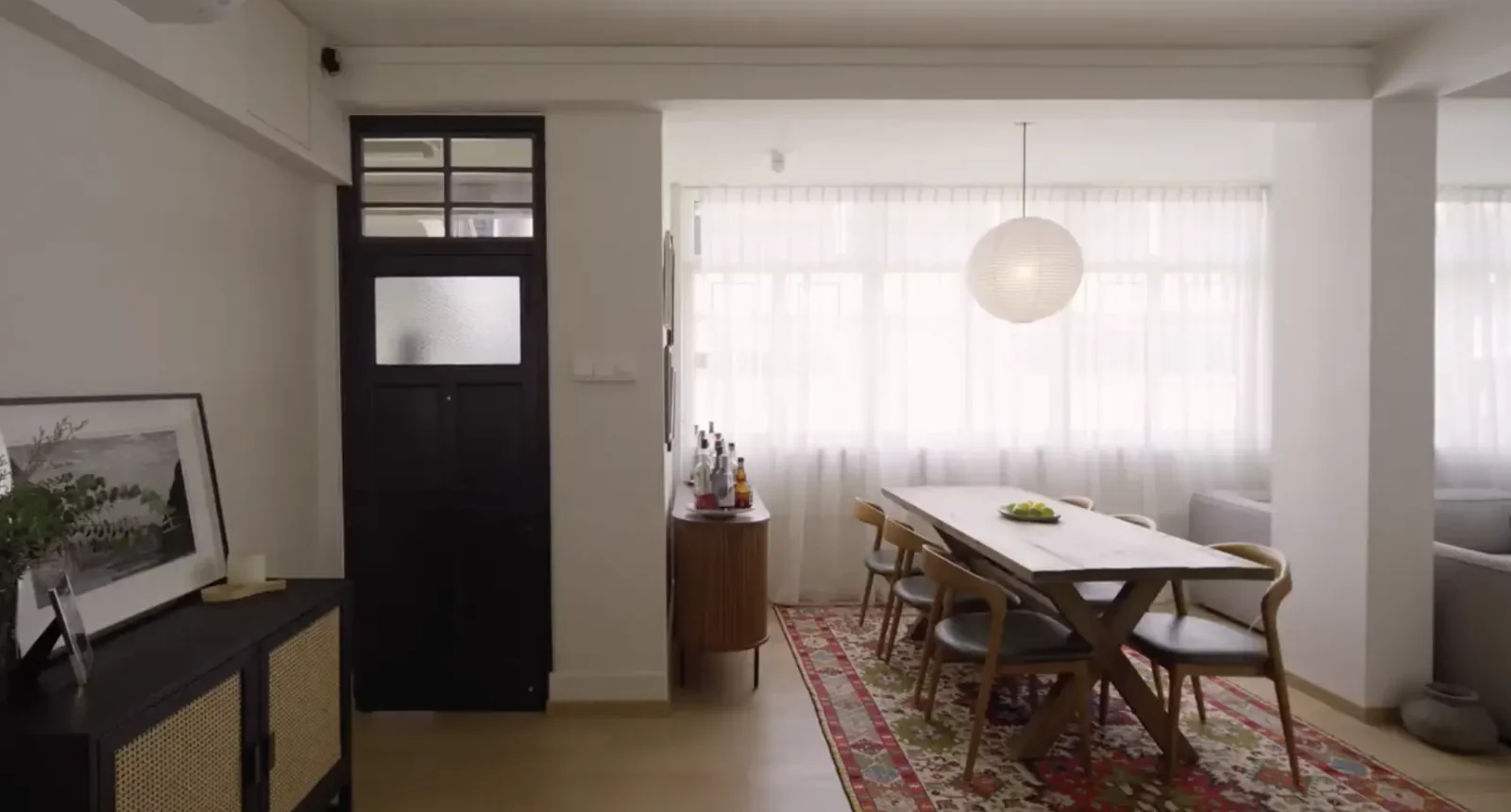 The dining room features a special rug gifted by Sarah's mother, an old table from Shanghai, and custom chairs. Portraits of Rory's Dutch family and artwork from their previous homes adorn the walls.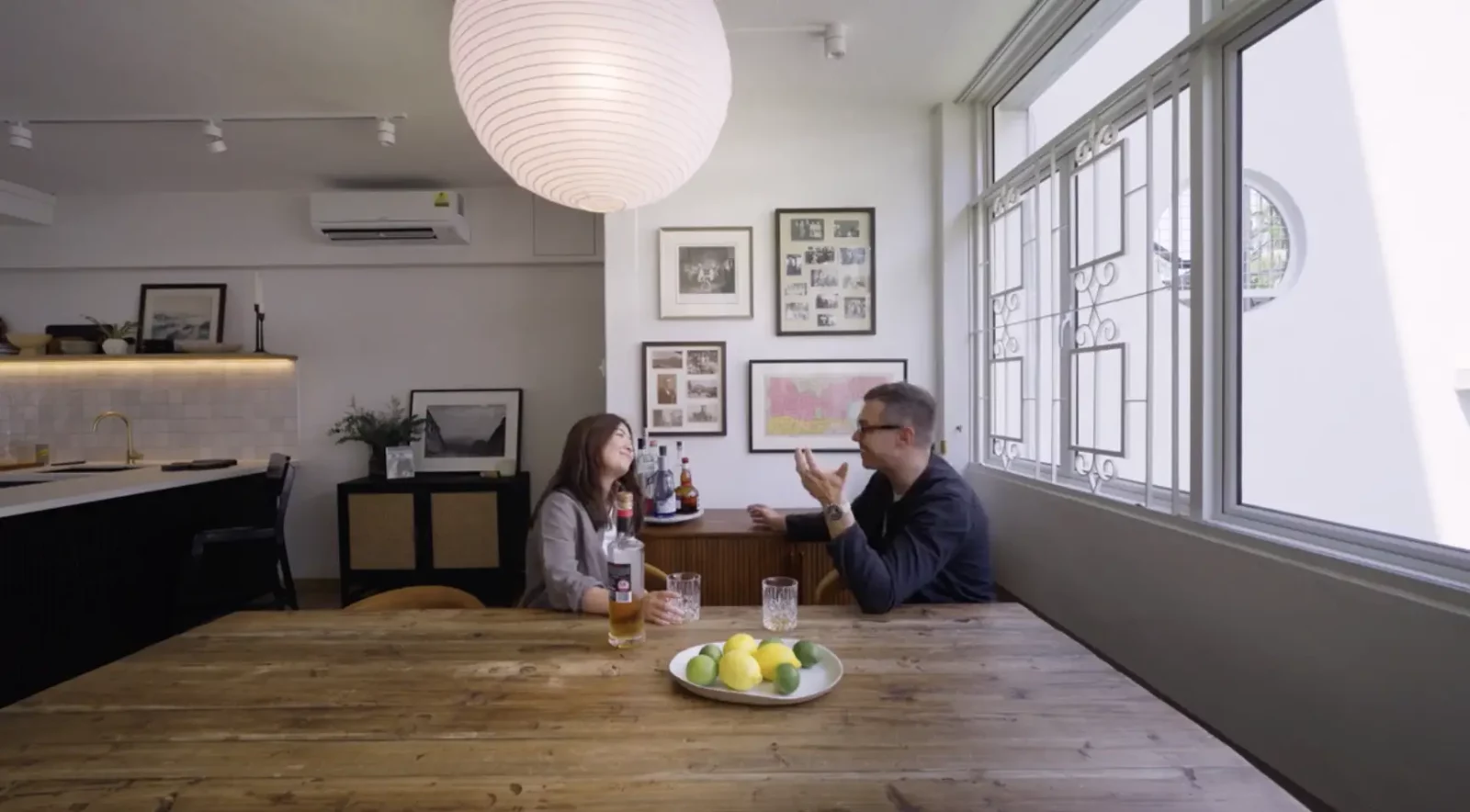 The living area is a comfortable space designed around their collection of furniture. The large sofa and Moroccan rug from their honeymoon in Marrakesh create a cosy atmosphere.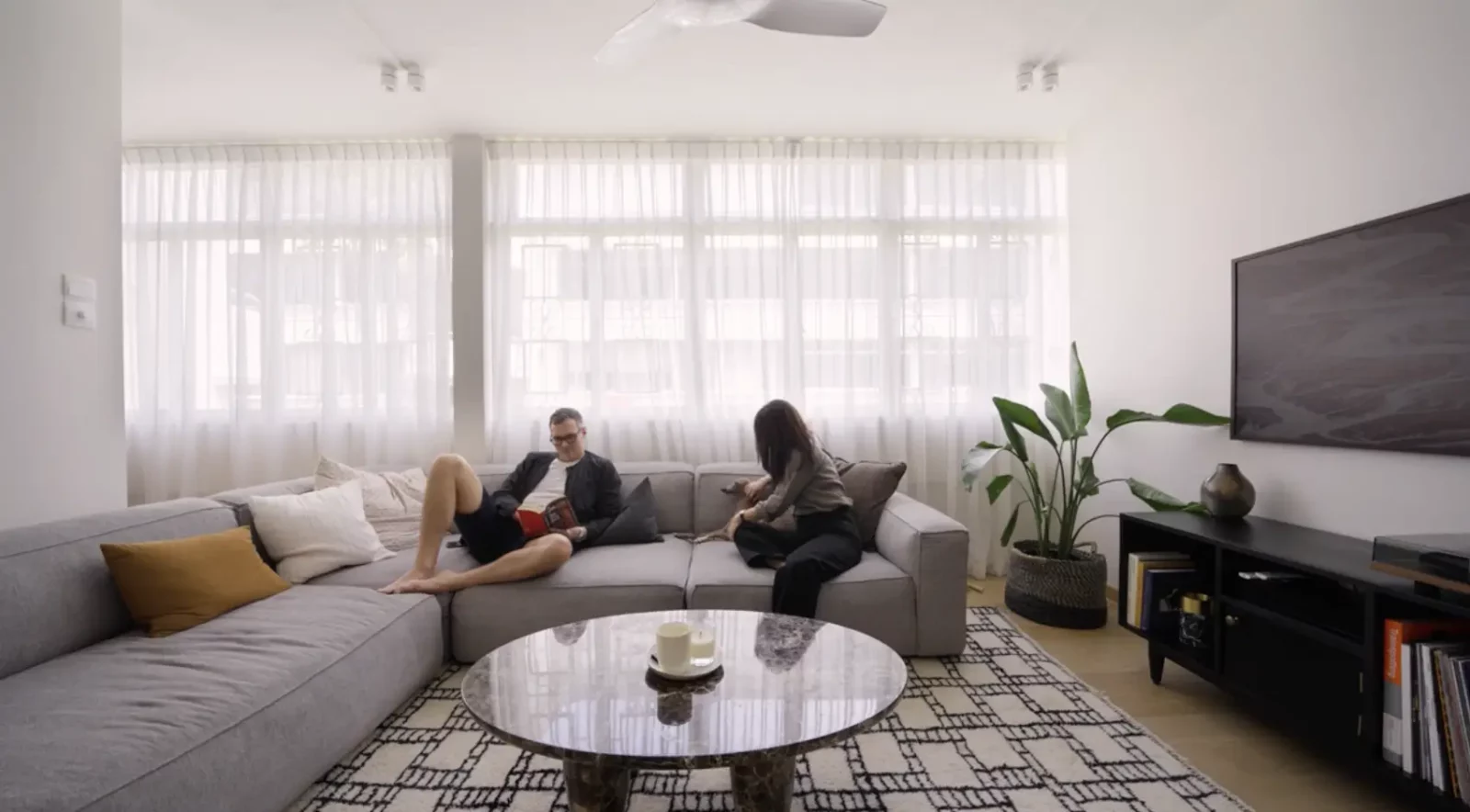 The restoration of the original shuttered windows adds character to the space.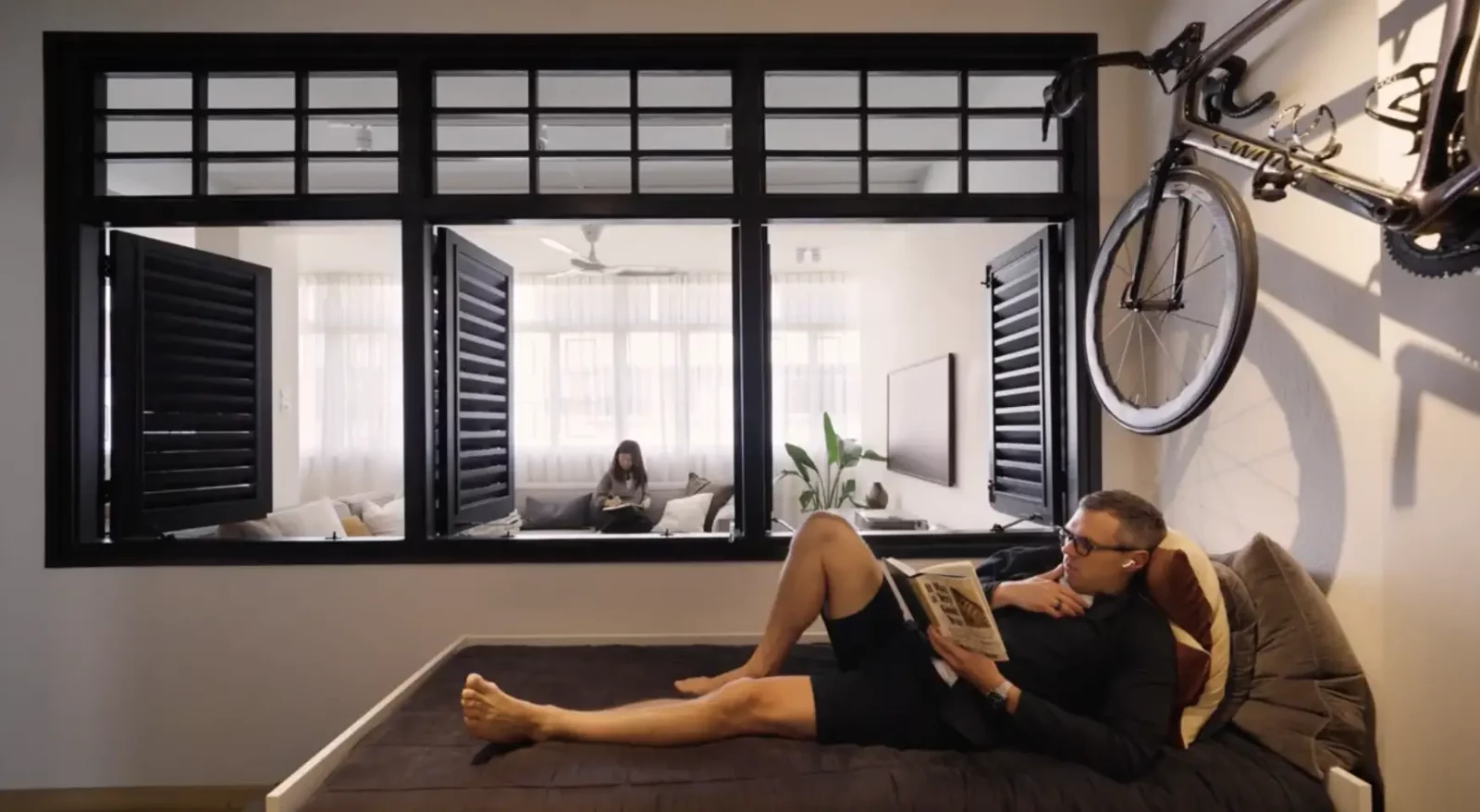 The kitchen, once enclosed, was transformed into an open concept. It now serves as a hub for cooking and entertaining guests at the breakfast bar.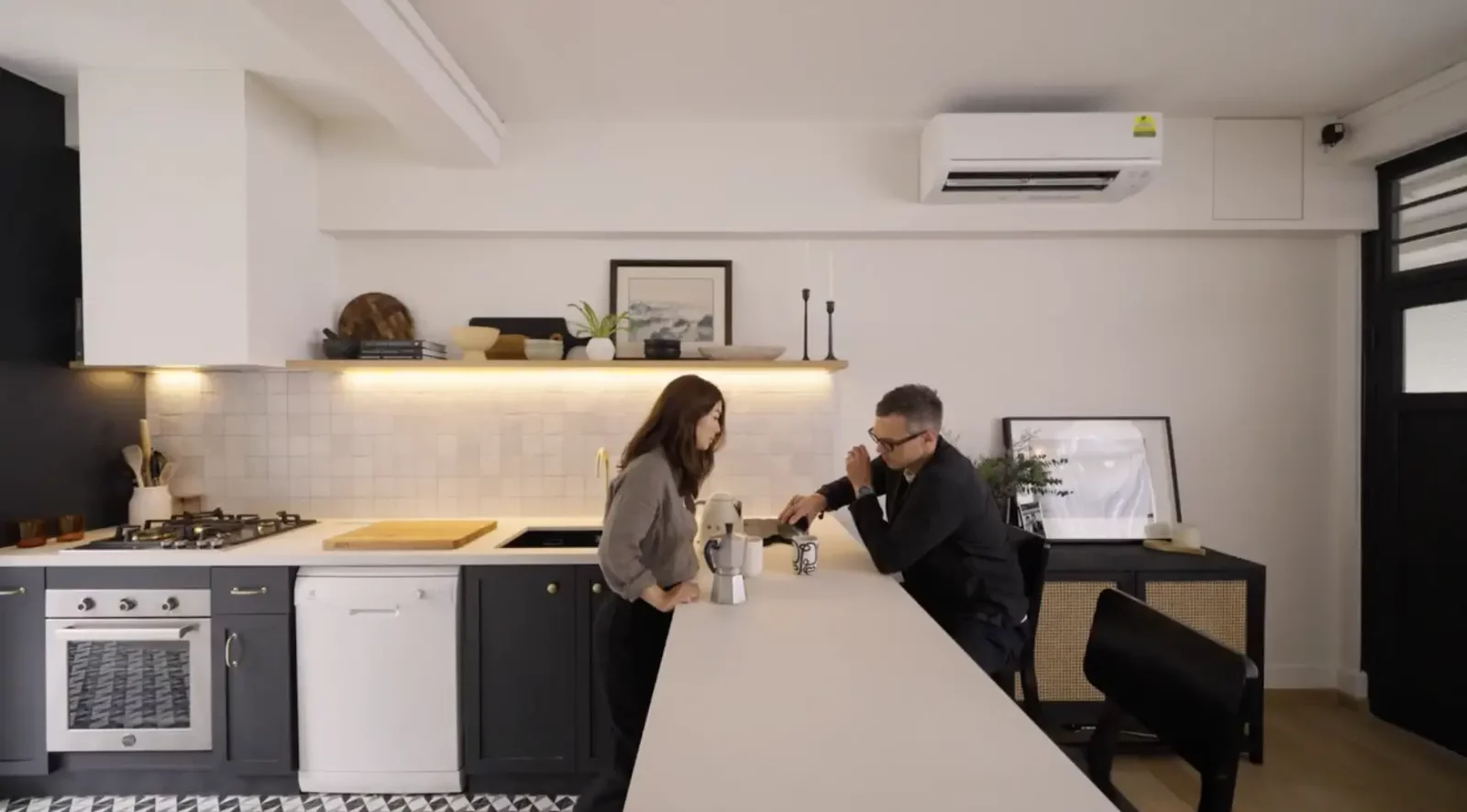 The original windows and grills were retained as unique design elements.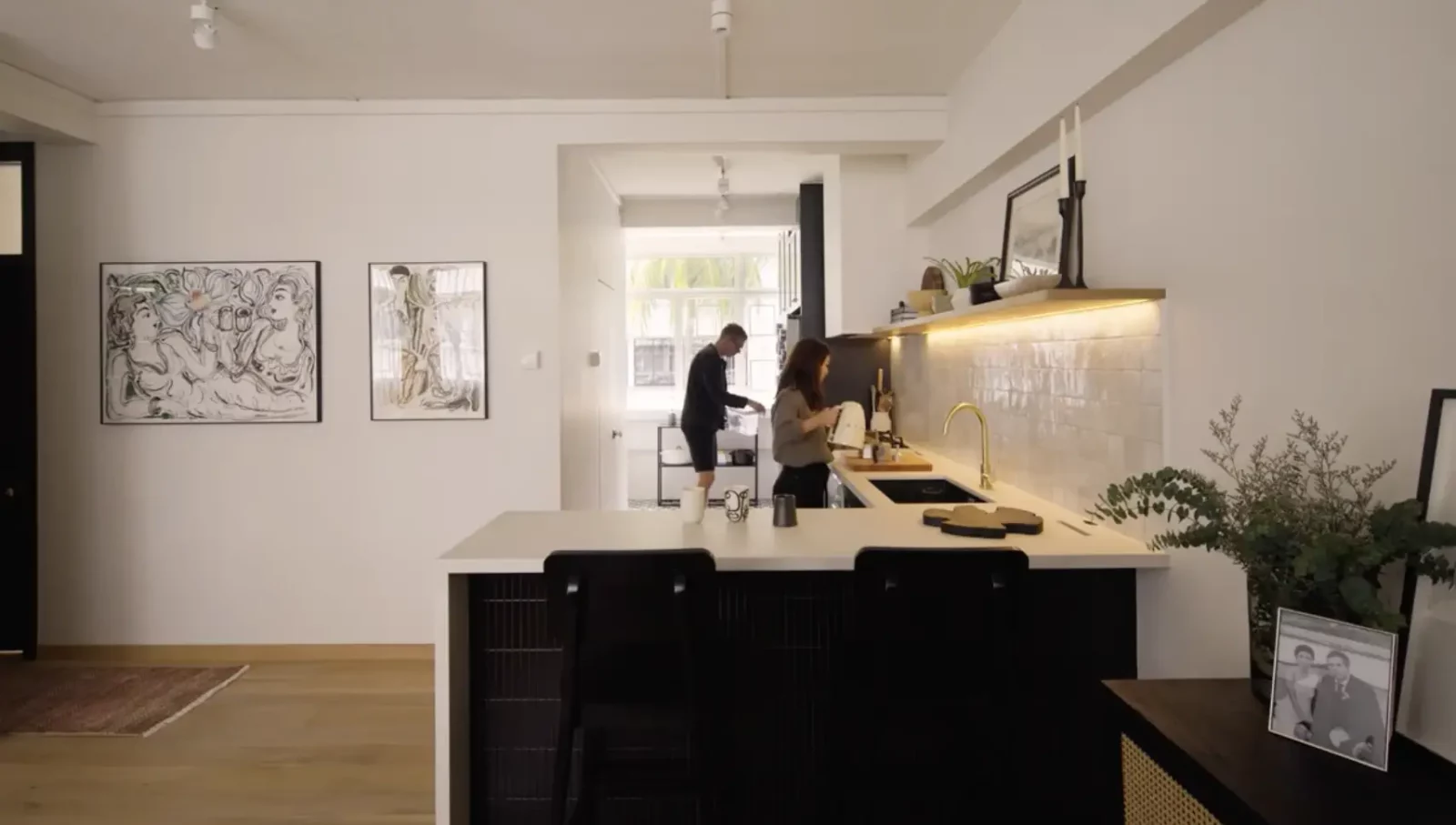 A hidden powder room adds a touch of drama with its moody wallpaper.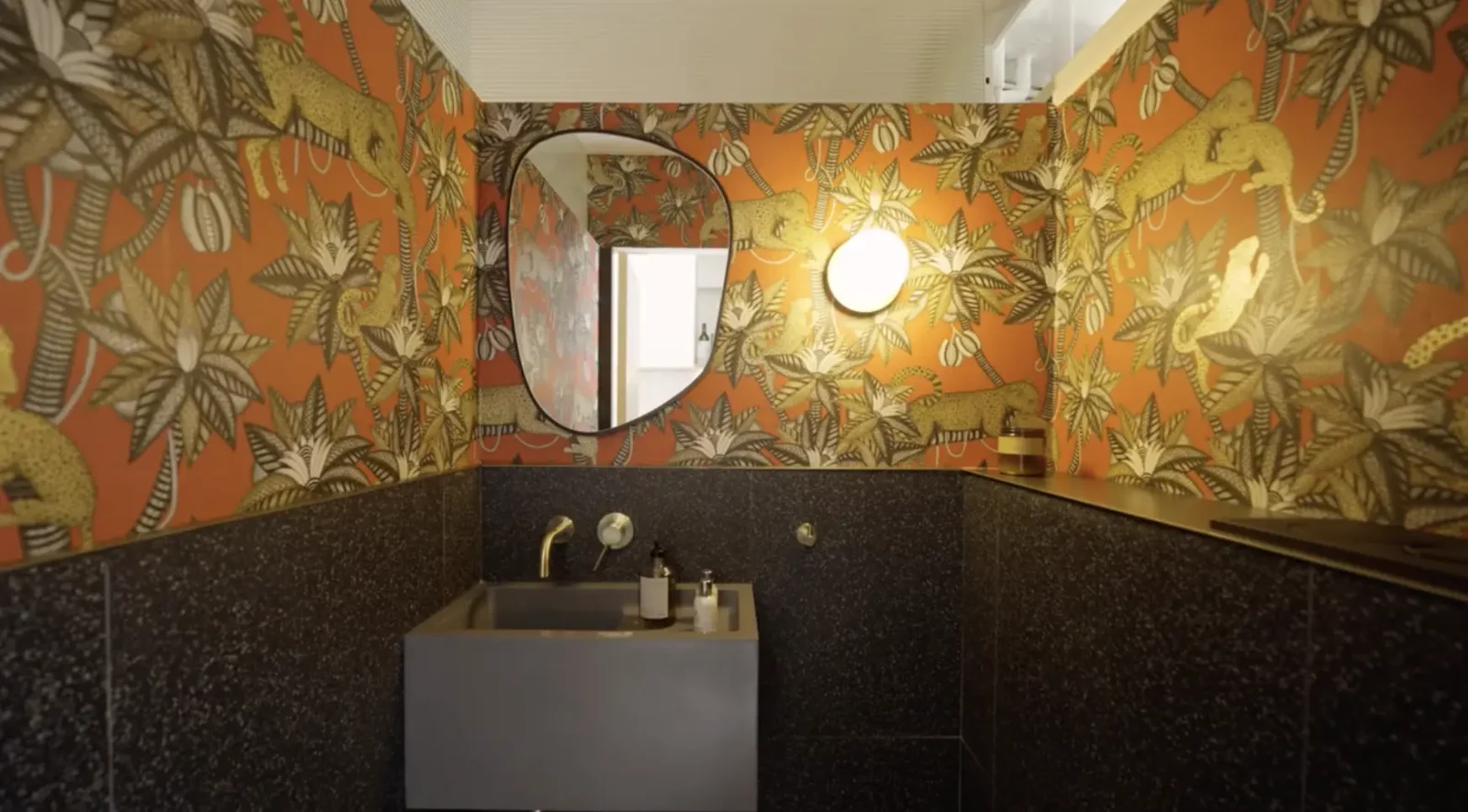 The study room is Rory's personal space, where he works, reads, and meditates in a minimalist setting.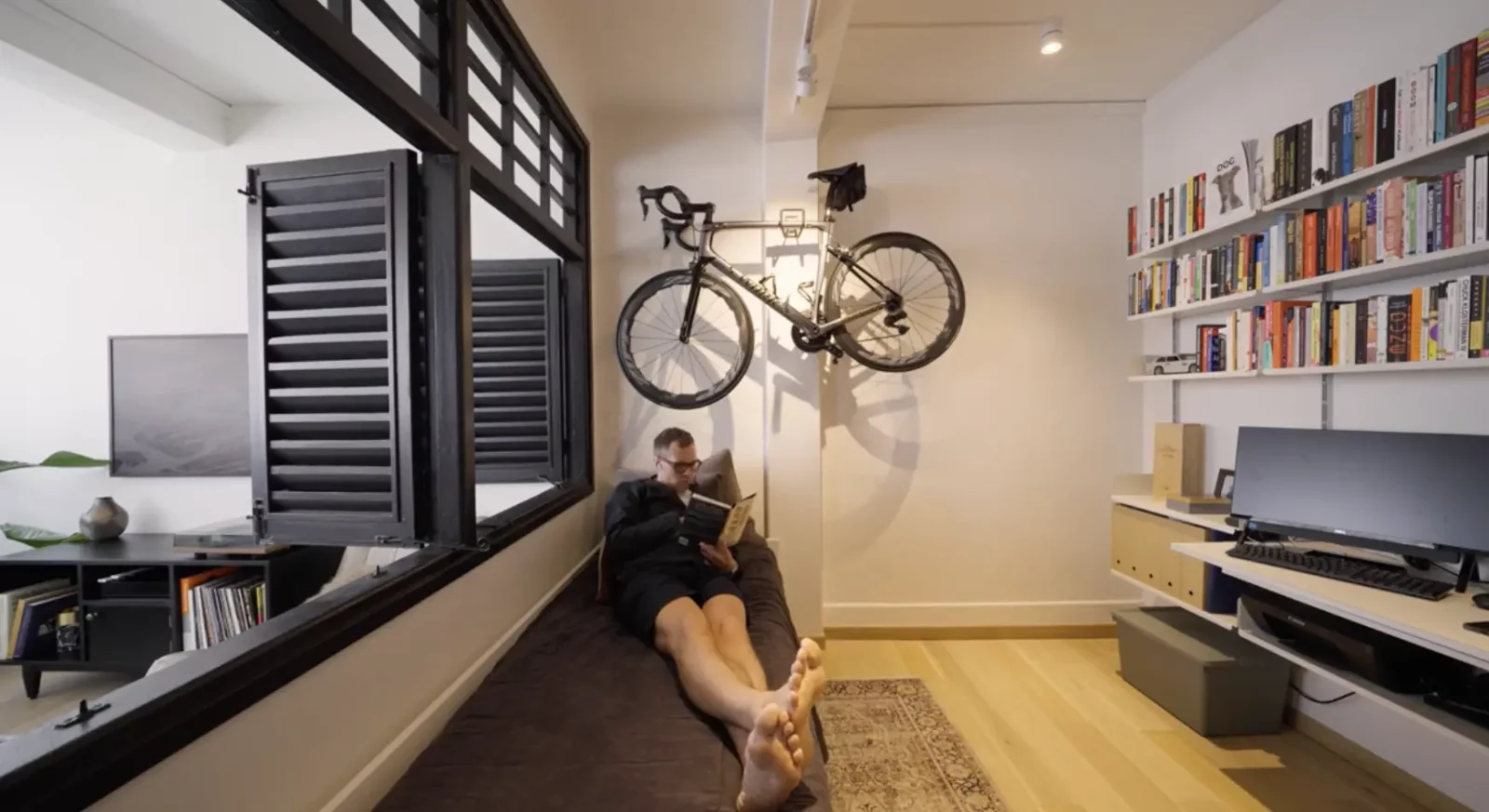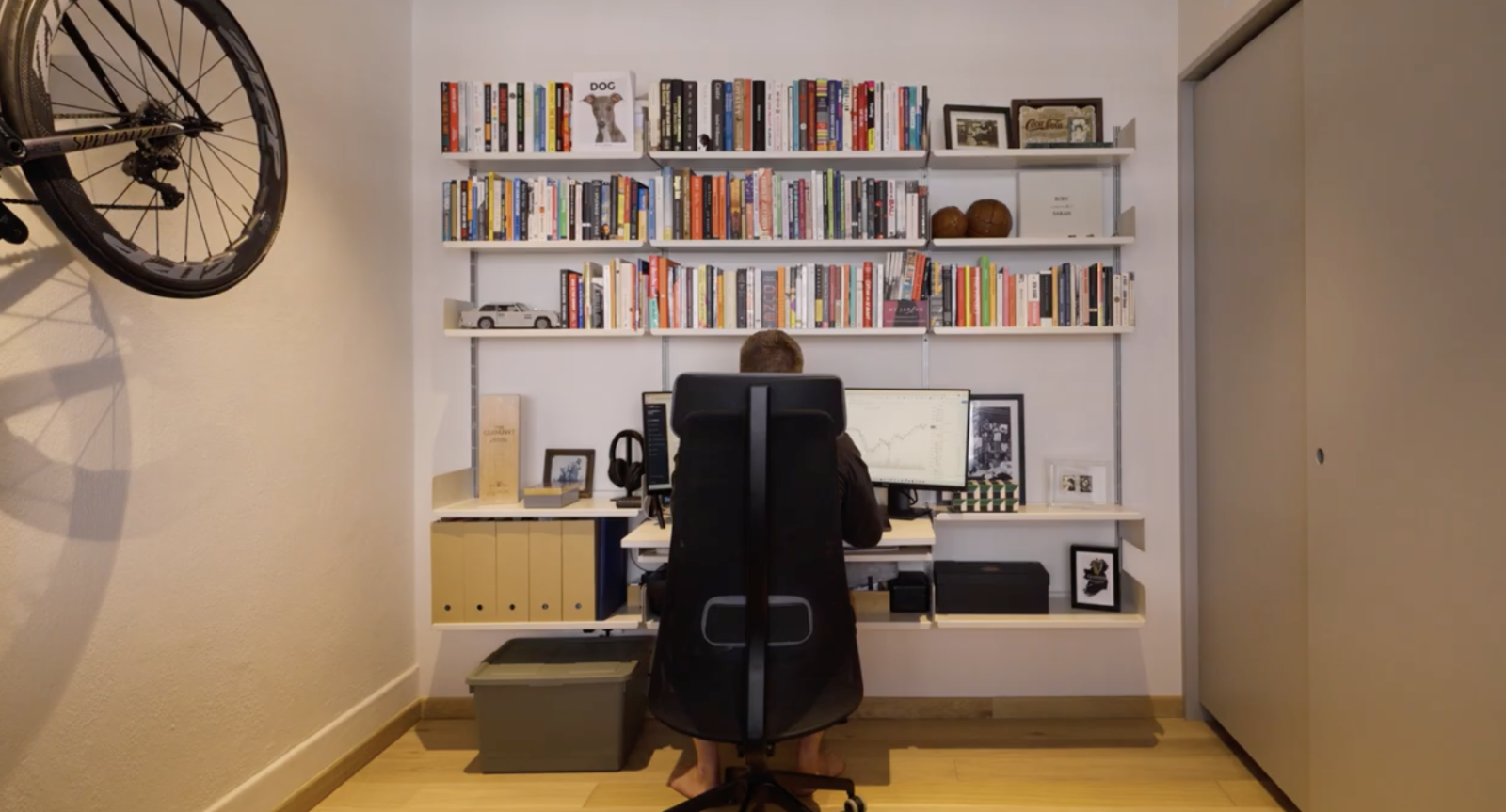 The master bedroom exudes warmth with neutral tones, wood accents, and soft textures. Lime wash paint on the walls enhances the inviting atmosphere.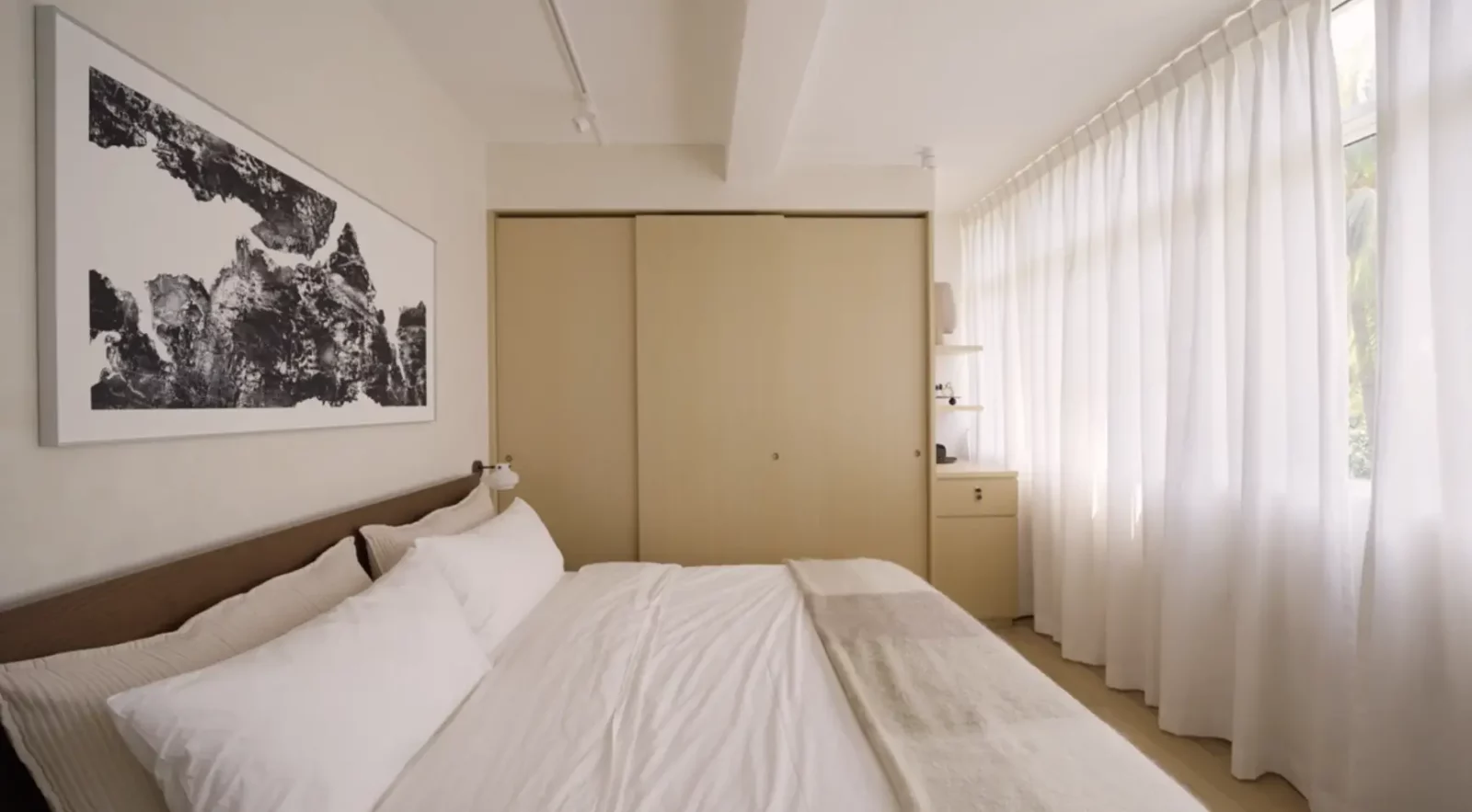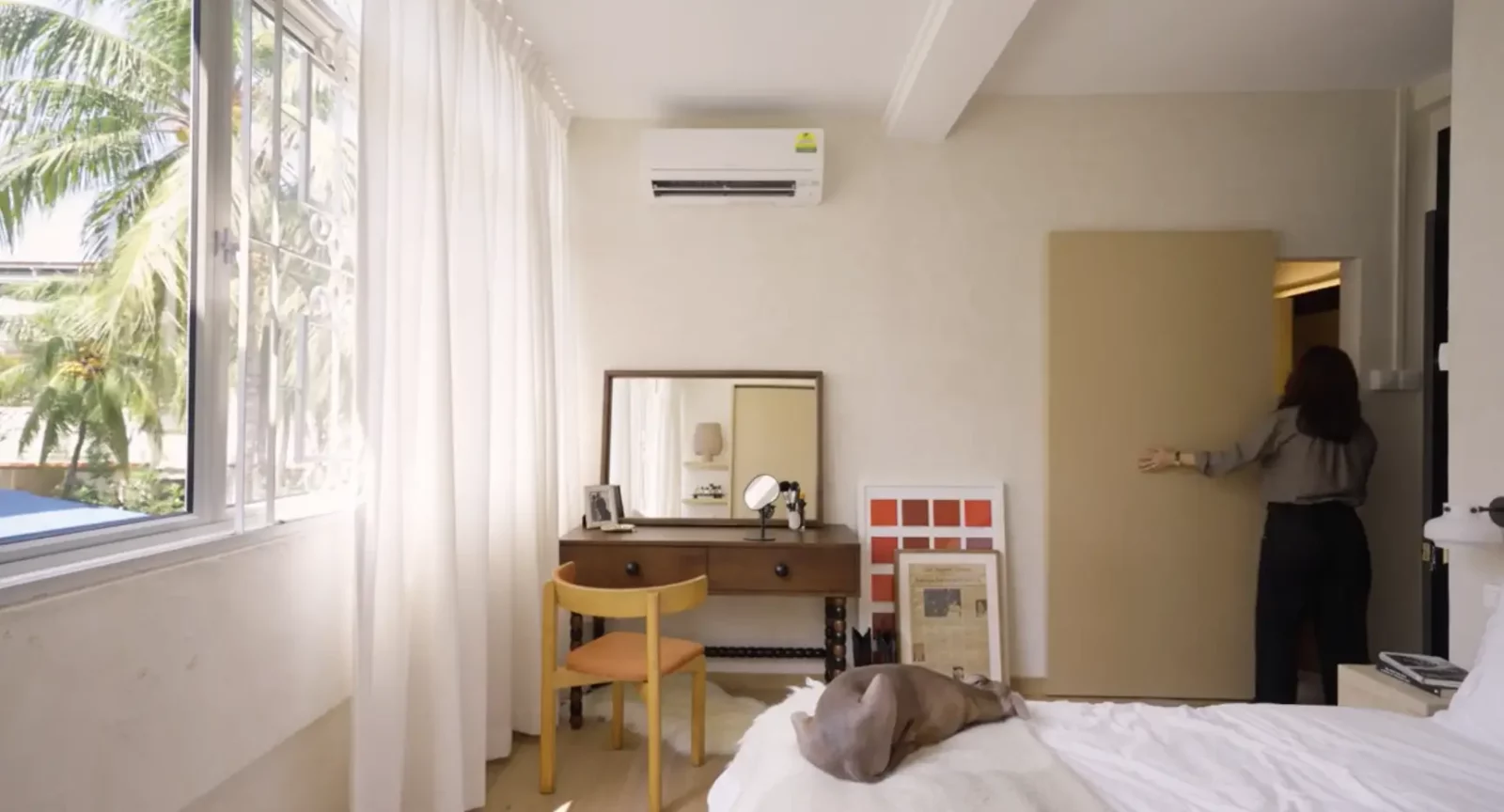 The master bathroom follows the same design palette, featuring square white tiles and a serene ambiance.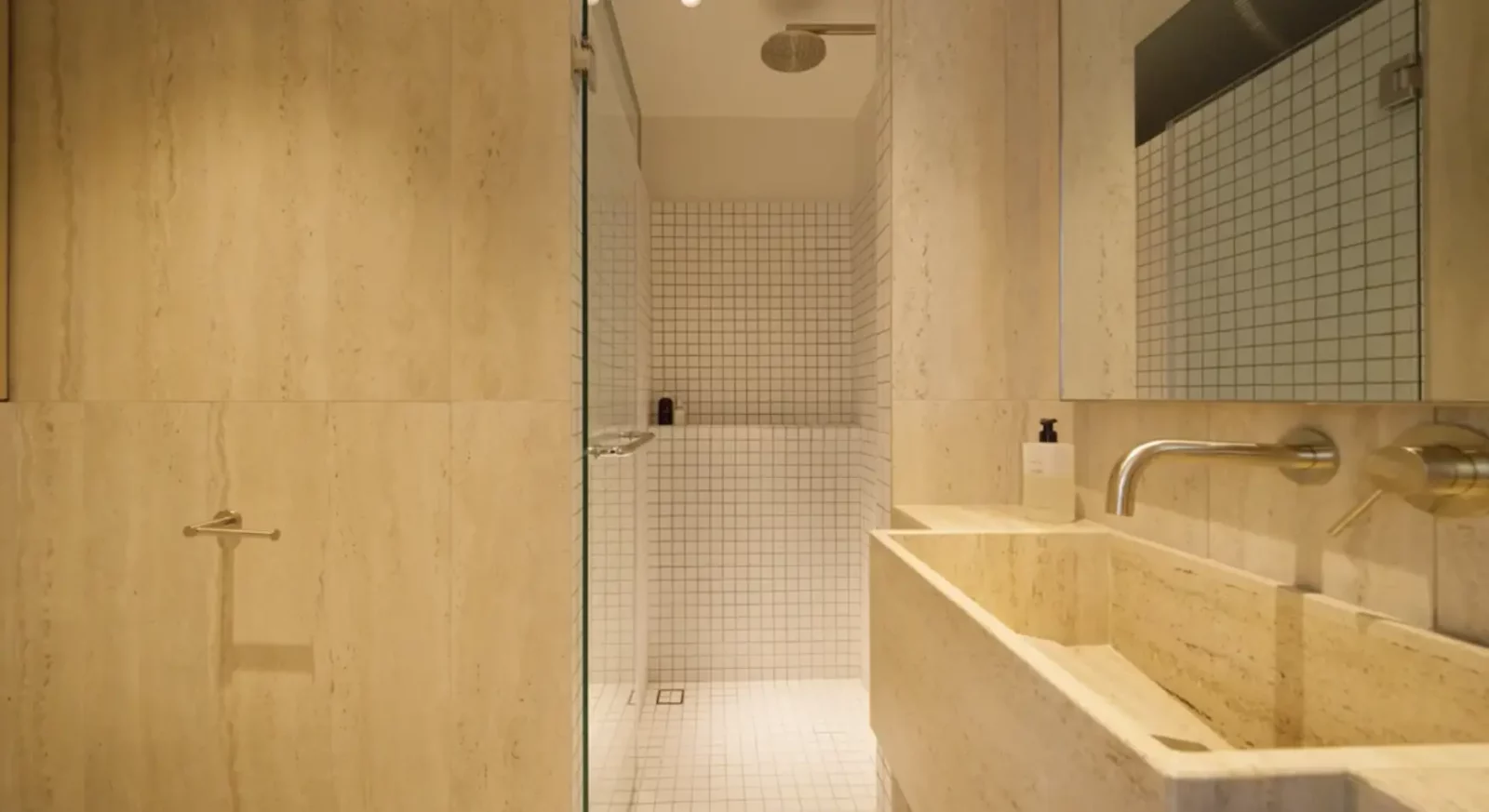 Sarah and Rory are delighted with how their home reflects their personalities and journey as a couple. It's a place where they've planted their roots and created lasting memories.
Special thanks to the homeowners for opening up their home to us.