Living In
Inside A Reimagined Penthouse With A Gorgeous Loft Centrepiece
Stacked
November 13, 2022

3

min read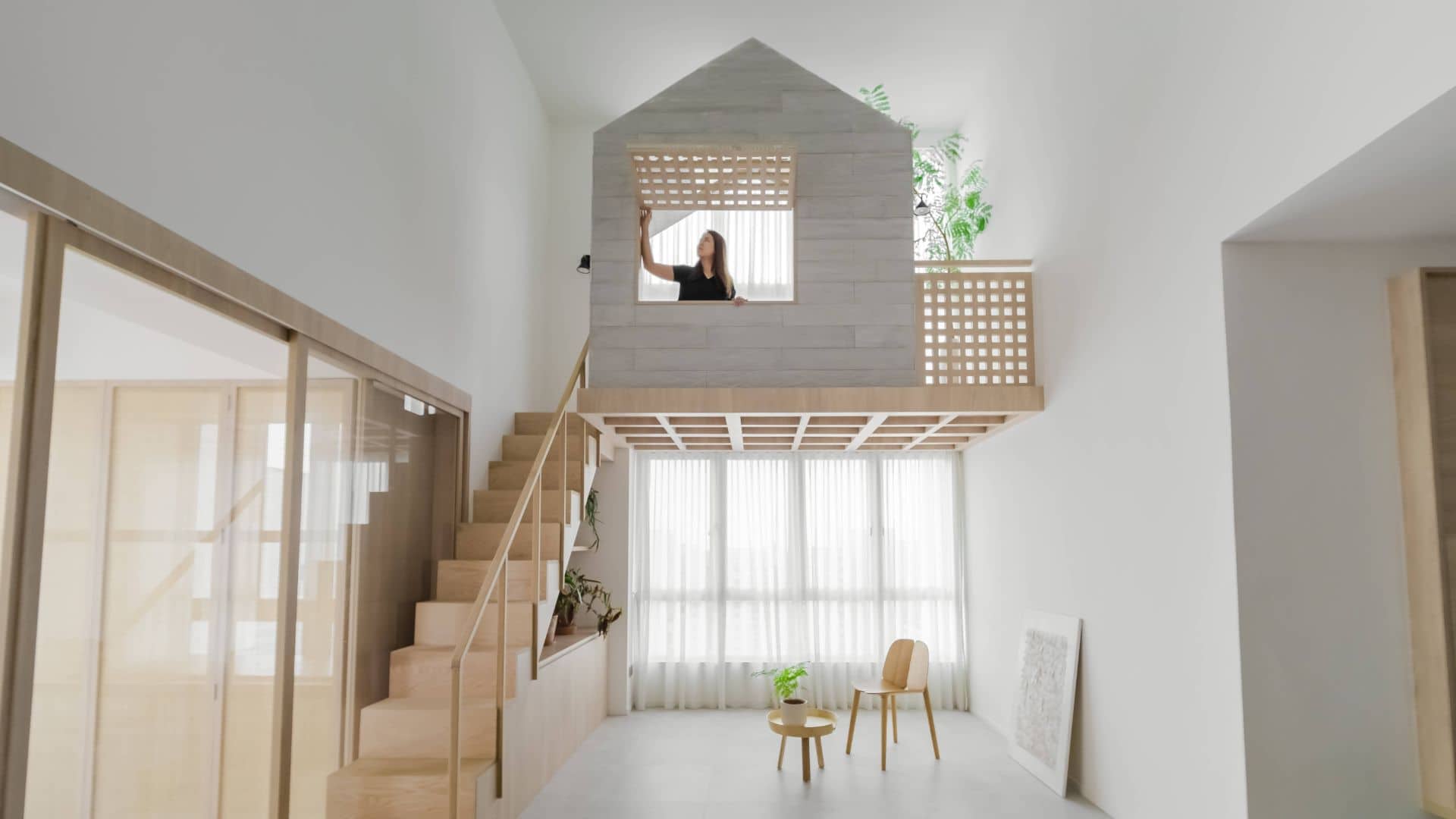 3
min read
This week, we visit a very distinctive penthouse transformation in Jurong. Set over 2,300 square feet, Shing Hui of L Architects set out to redefine what a penthouse home really means. The word "penthouse" is actually made out of 2 words, appendage (or the old french word apentis), and house. Today, the modern interpretation of it is usually a typically luxurious or opulent affair.
In the case of the high loft of the living, they created a gorgeous loft that has mechanical and electrical provisions, a wall lamp, a roof, a bi-fold window, and a skylight. It's definitely the first thing that captures your attention once you step into the home. Other details include a timber waffle ceiling, that is set over the living area below.
One of the bedrooms (that faces the kitchen island) incorporates a unique sash window so as to invite more ventilation and light into the space.
The material choice of the home in general is made out of green homogenous tiles, subway tiles, green mosaics and terrazzo due to the natural elements in them. Finally, the study area also has bi-fold doors to give the option of closing the space should the table be in not the most presentable state when guests are over.
Special thanks to the homeowners, and Shing Hui, the founder of L Architects for showing us around this gorgeous penthouse.
If you are an architect, ID, or homeowner interested in featuring your home, please fill in our form at https://forms.gle/a1GmuwSCCFAns3GV9
Image credits: Finbarr Fallon