Living In
Inside A Wabi-Sabi Home With A Lush Backyard Garden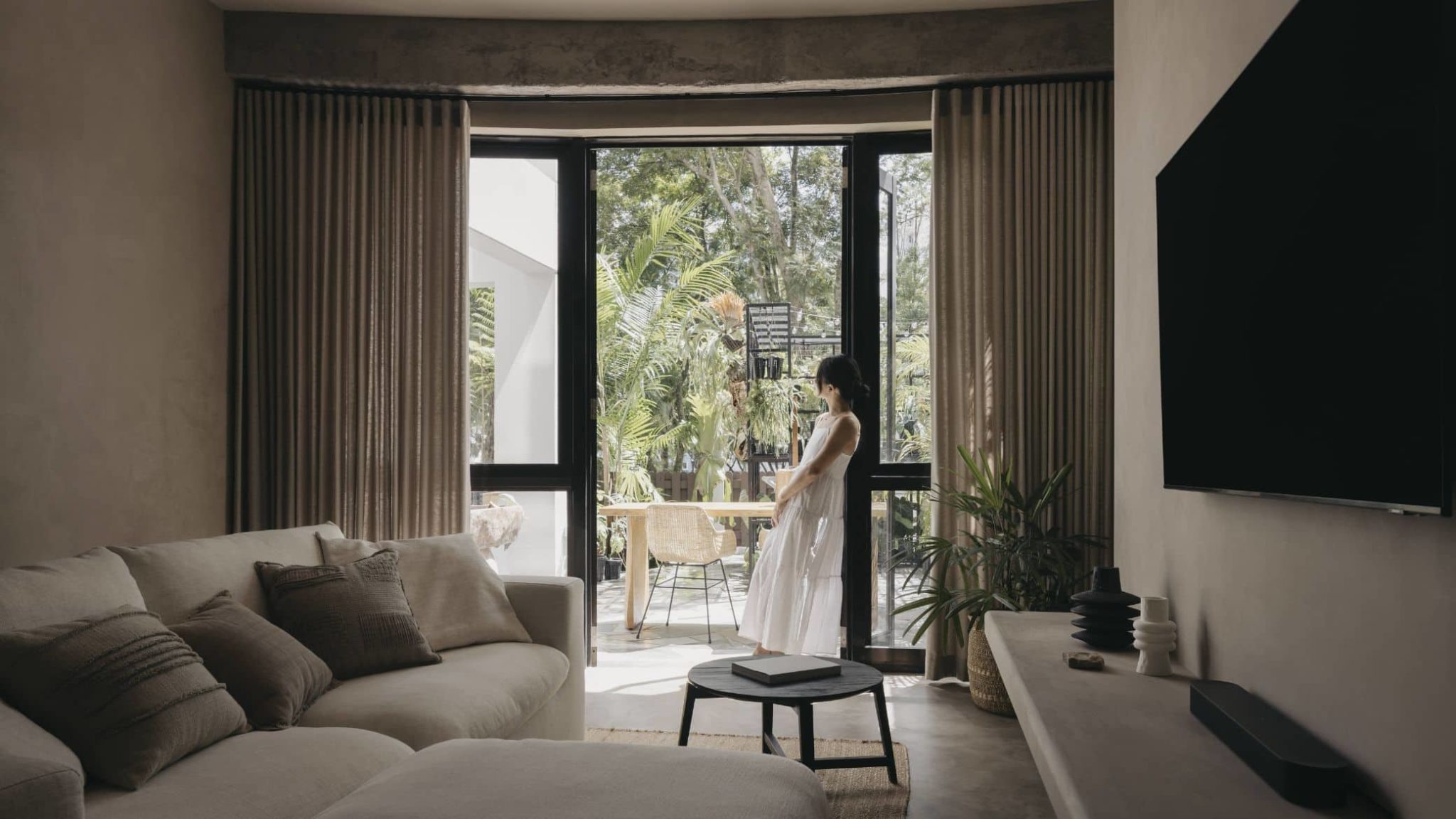 3
min read
This week, we visit a stunning 2-bedroom 1,442 square feet ground floor condo owned by Nicholas and Jessica. Designed by Studio Metanoia, their design brief was inspired by the works of Sergey Makhno, known for combining Ukrainian influences with the Japanese philosophy of Wabi-sabi.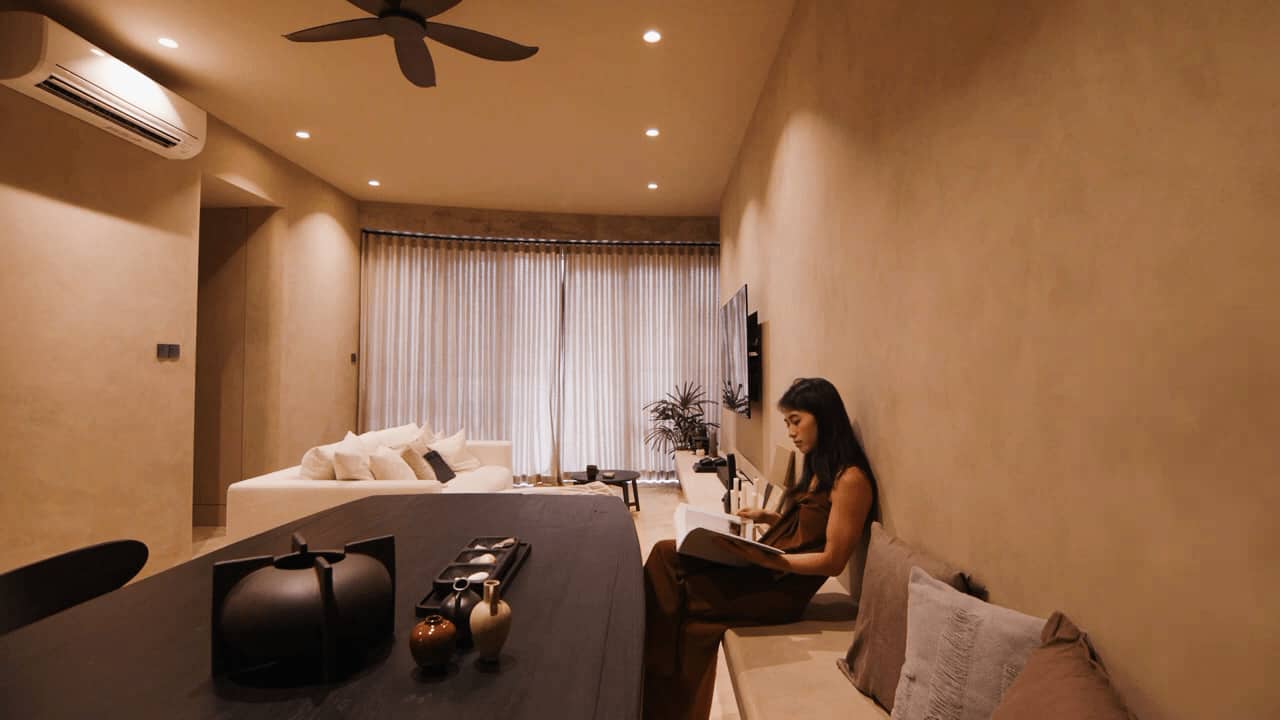 This home utilities a mix of rough, natural materials and earthy hues, as well as the textured microcement/limewash floors and walls to create a homely ambiance.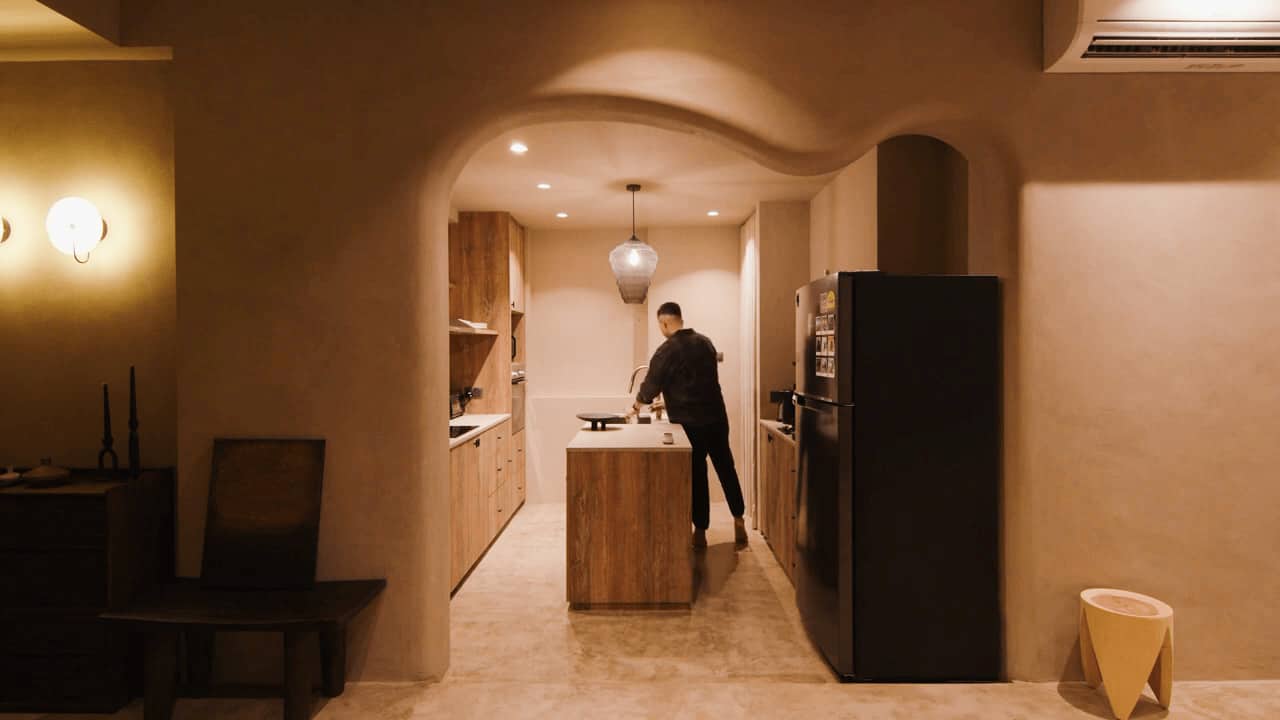 Nicholas and Jessica's desire for an imperfect, organic and raw aesthetic led them to source for pieces from various locations. They wanted a home where each space flowed seamlessly, connecting with one another. A large dining space was a must, as they enjoyed hosting guests. The previously enclosed kitchen was opened up to create a more spacious feel and a custom mould was mounted to the arch, adding interest to the entranceway.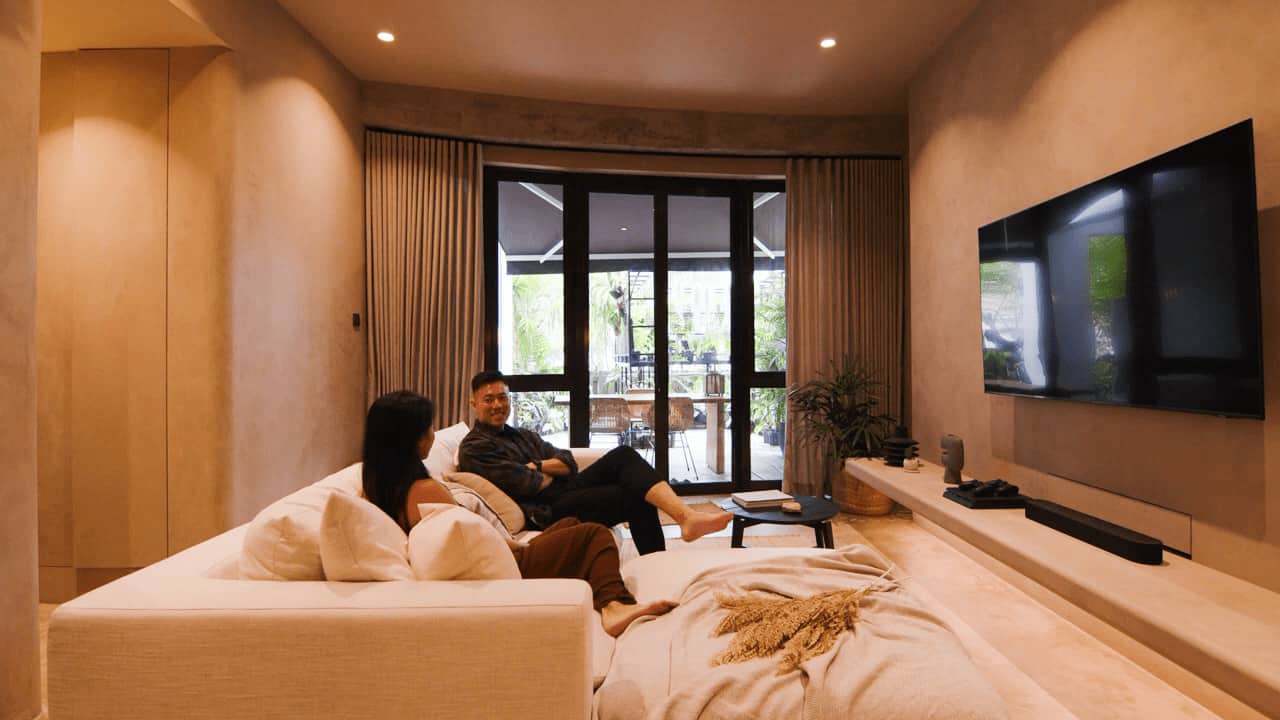 The living and dining areas are united by a beautiful long bench, while the beam discovered above the main window adds character and complements the overall design.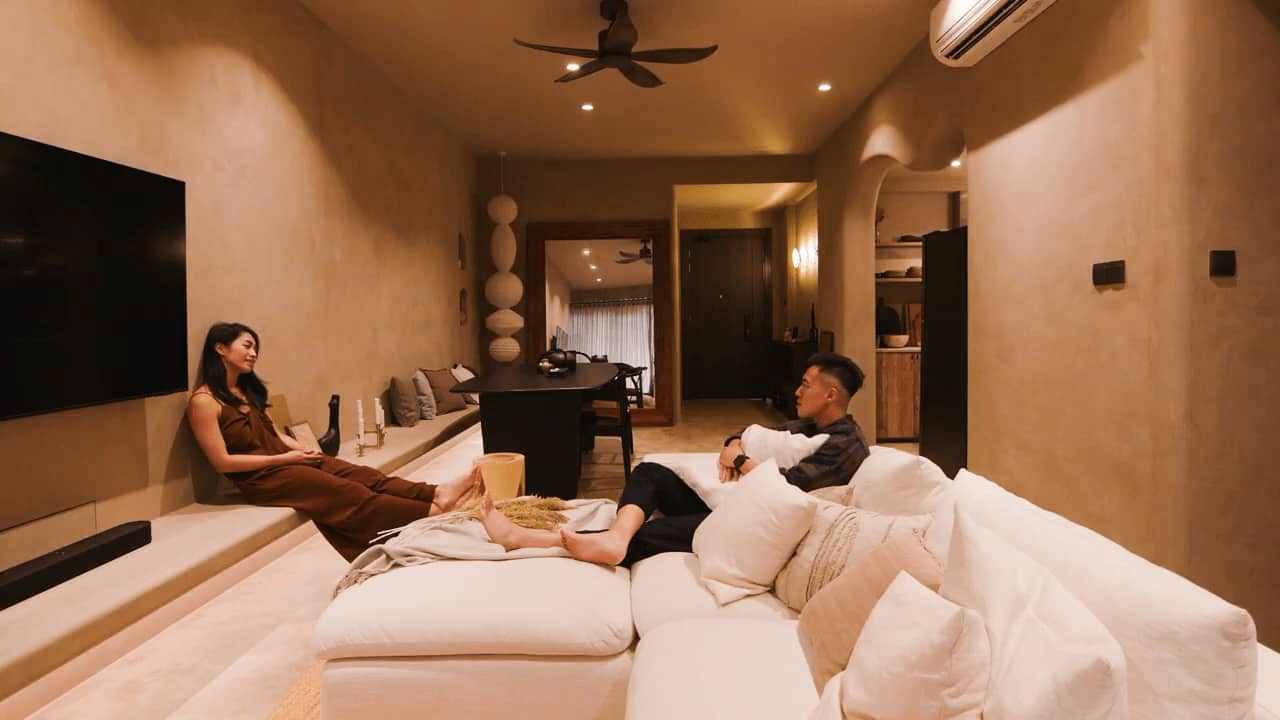 The patio area presented great potential despite its initial state. Custom shelving and an automated misting system were added, while broken tiles were added instead of the original flooring to create a blank canvas.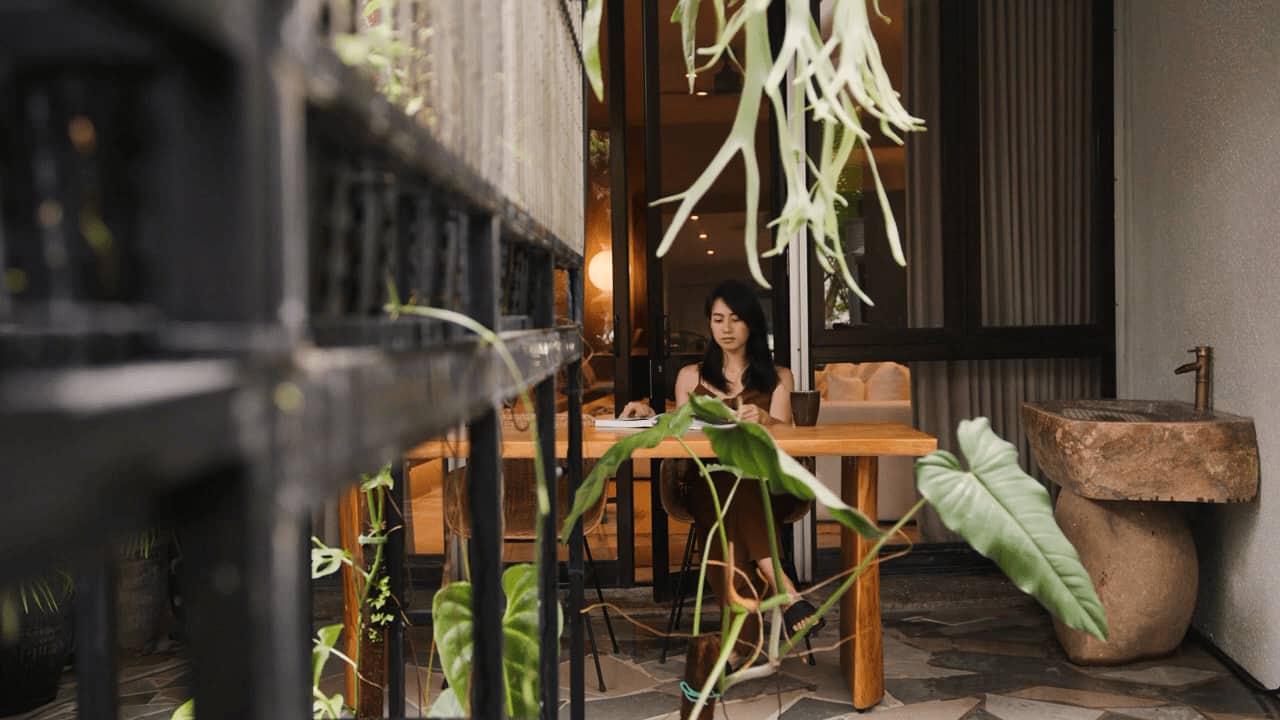 The microcement finishes in the bathroom, including the sink and shelf, added to the home's unique character, as did the absence of traditional doors, replaced with curtains for a more connected feel.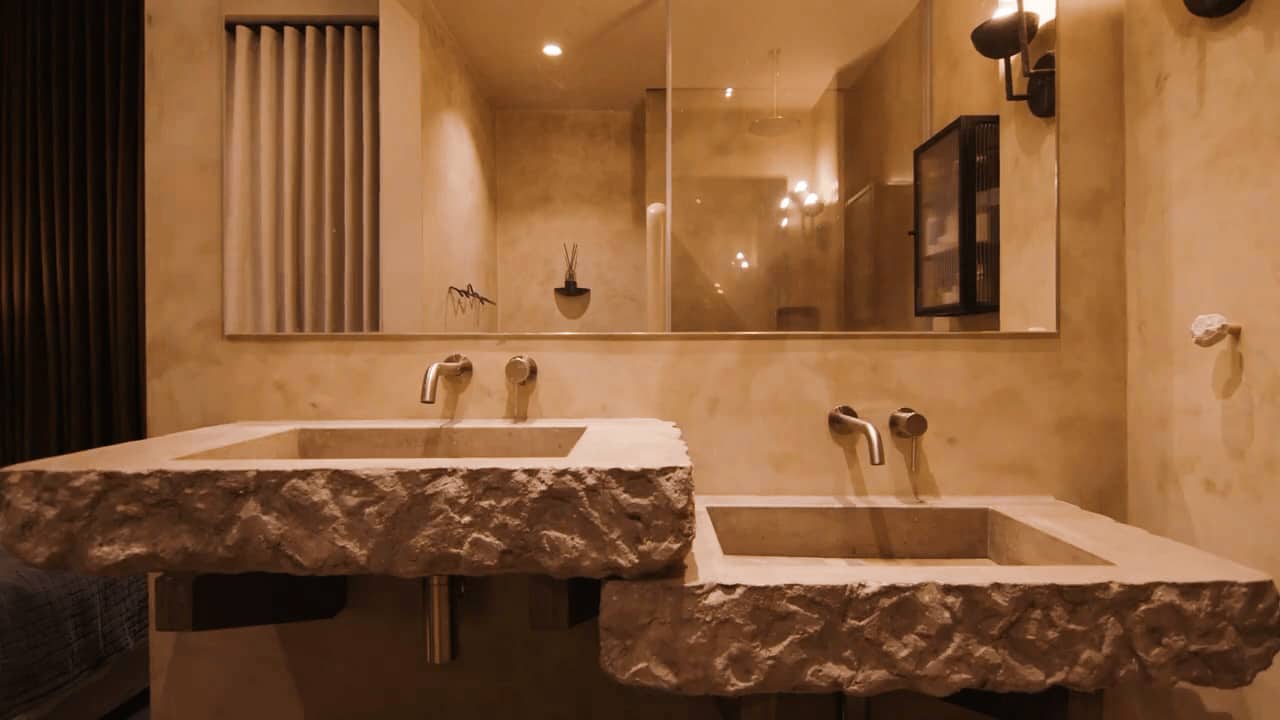 Lastly, the open-concept bathroom contributes to the illusion of space for their master bedroom.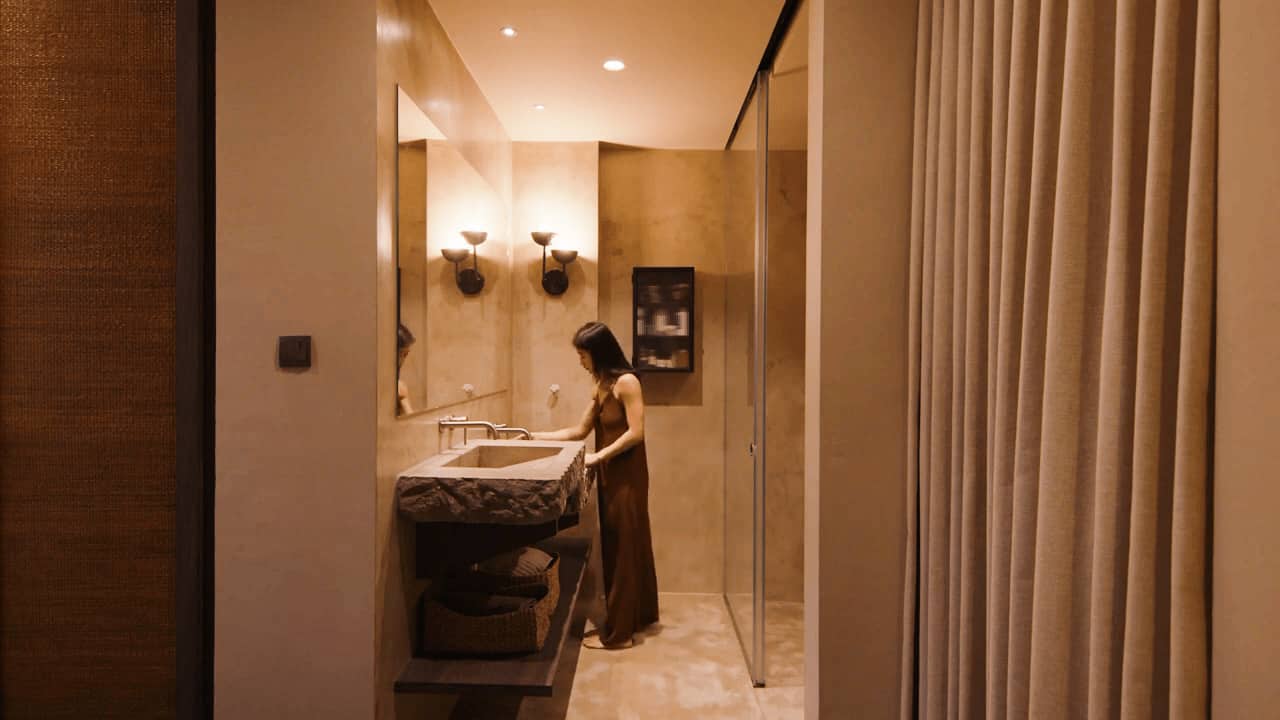 Special thanks to Nicholas and Jessica for showing us around their lovely home. If you'd like to get connected to their ID for the design of your own home, you can reach out to them via this link. Successful projects get a $500 Stacked Store voucher!
Featured Image credit: Studio Metanoia