Living In
Inside A Noodle Shop Owner's Dream Multi-Functional Home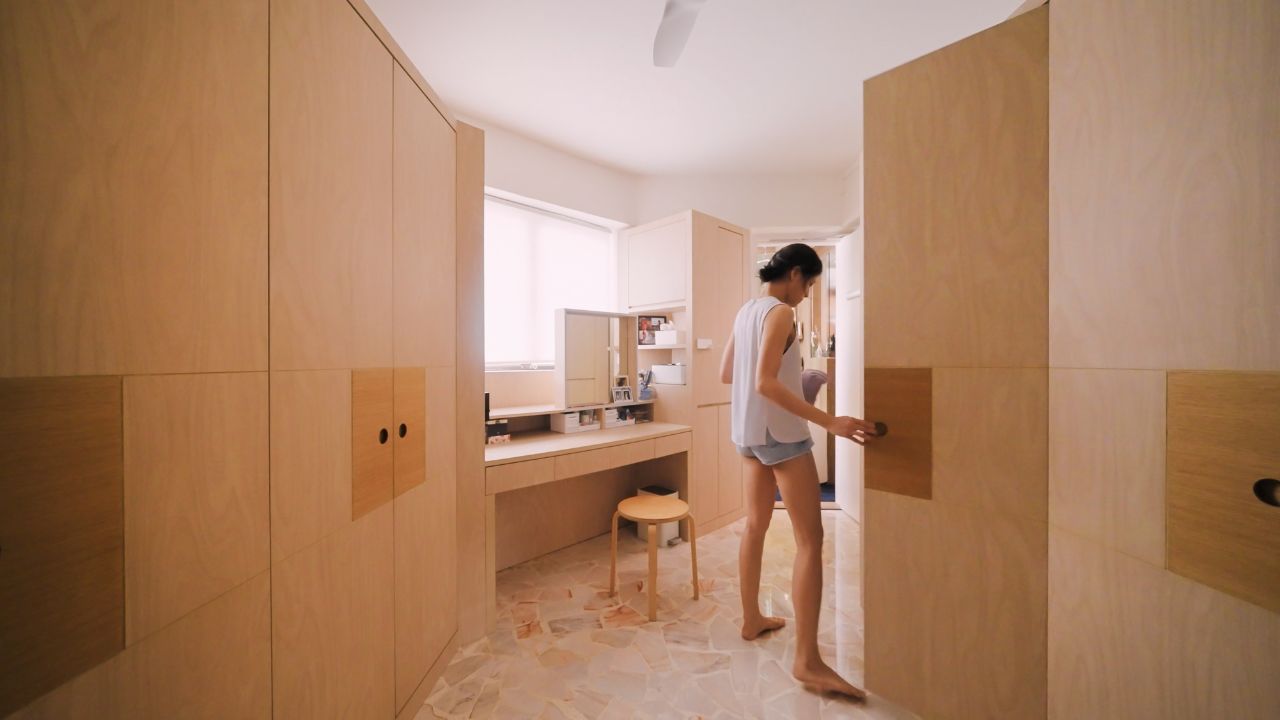 3
min read
This week, we tour the home of Shaun and Andrea, a beautiful minimalist 4-room HDB in Bukit Purmei that's sized at 1,000 square feet.
Shaun and Andrea (the owner of https://www.instagram.com/nnn.noodles/?hl=en), have transformed this space into a one of style and functionality. From tackling unique challenges to showcasing their design choices, every corner of their home tells a fascinating story.
One of the initial hurdles they faced was the long and narrow layout of the apartment. Additionally, being an older HDB unit, they had to navigate around structural columns. However, instead of concealing these elements, they turned them into captivating features. An exquisite green marble wall slab became the focal point of their living space, creating an eye-catching statement.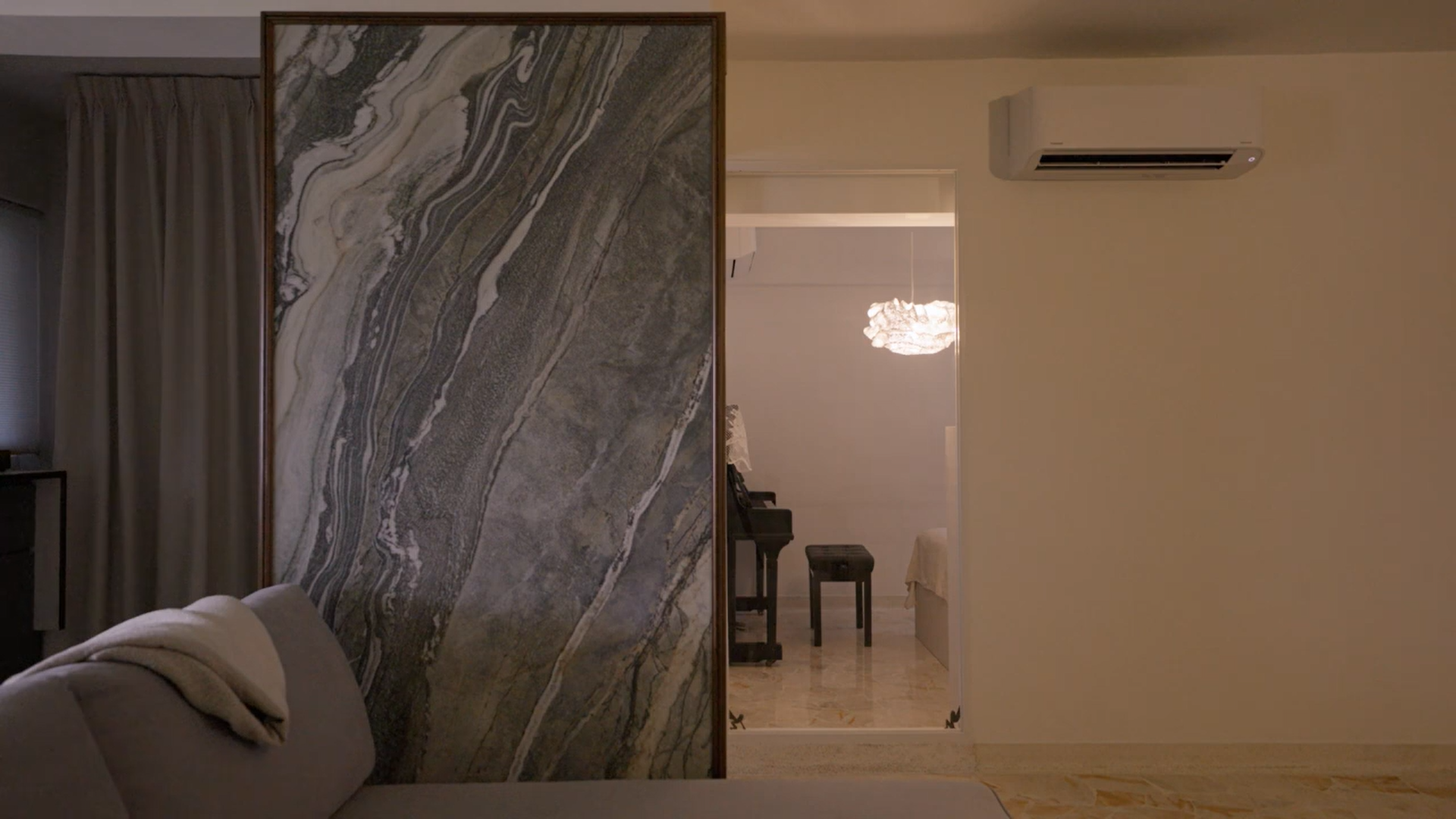 Flexibility was key for Shaun and Andrea. They curated a living room that seamlessly combines simplicity and adaptability, featuring a modular sofa and a movable dining table with wheels. This allows them to rearrange their furniture effortlessly based on their changing needs.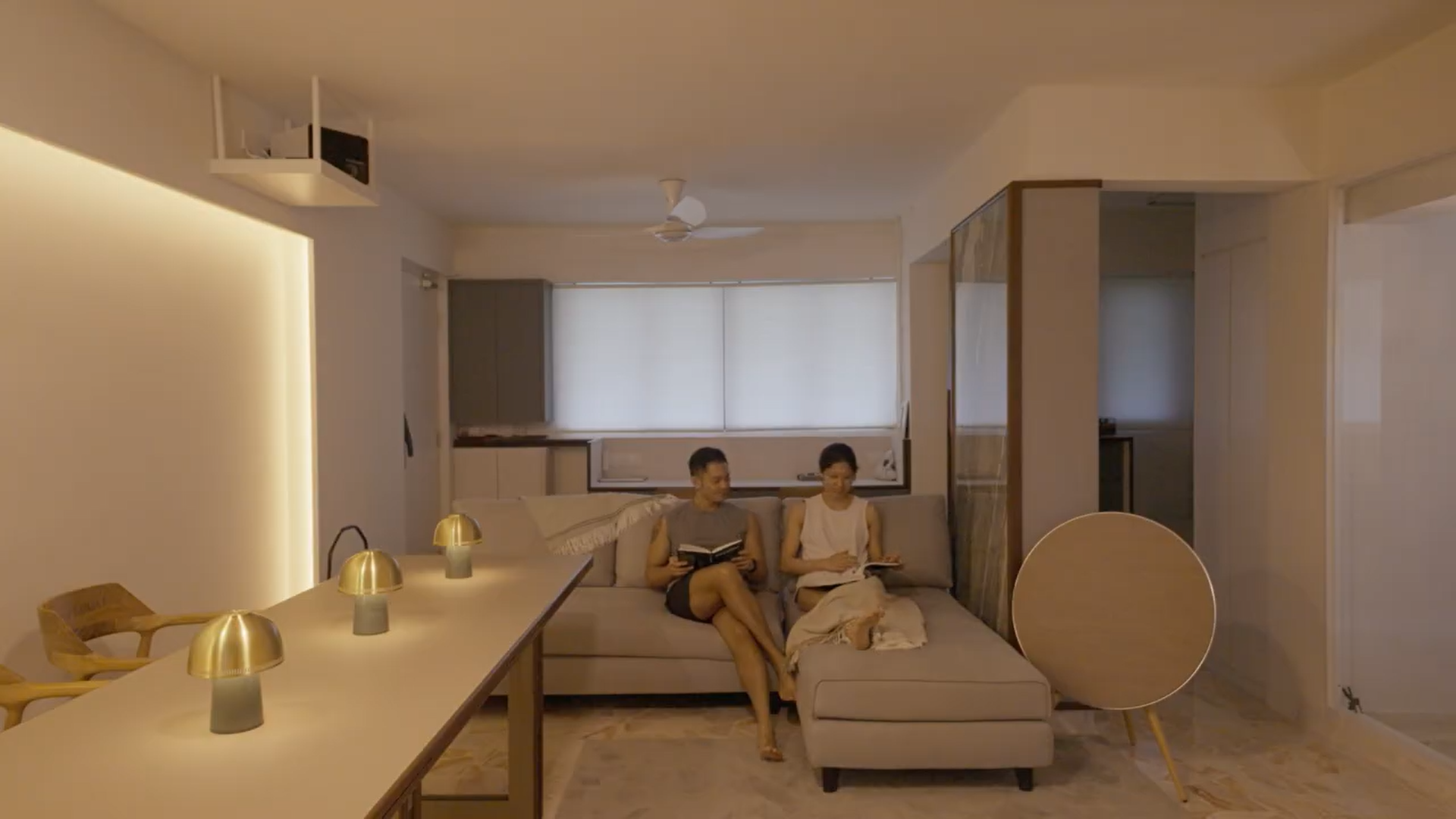 Their kitchen fits a cosy breakfast nook, designed to provide a charming spot for enjoying a morning meal. To make the most of the breathtaking views of Mount Faber, they incorporated a study area that faces the scenic landscape.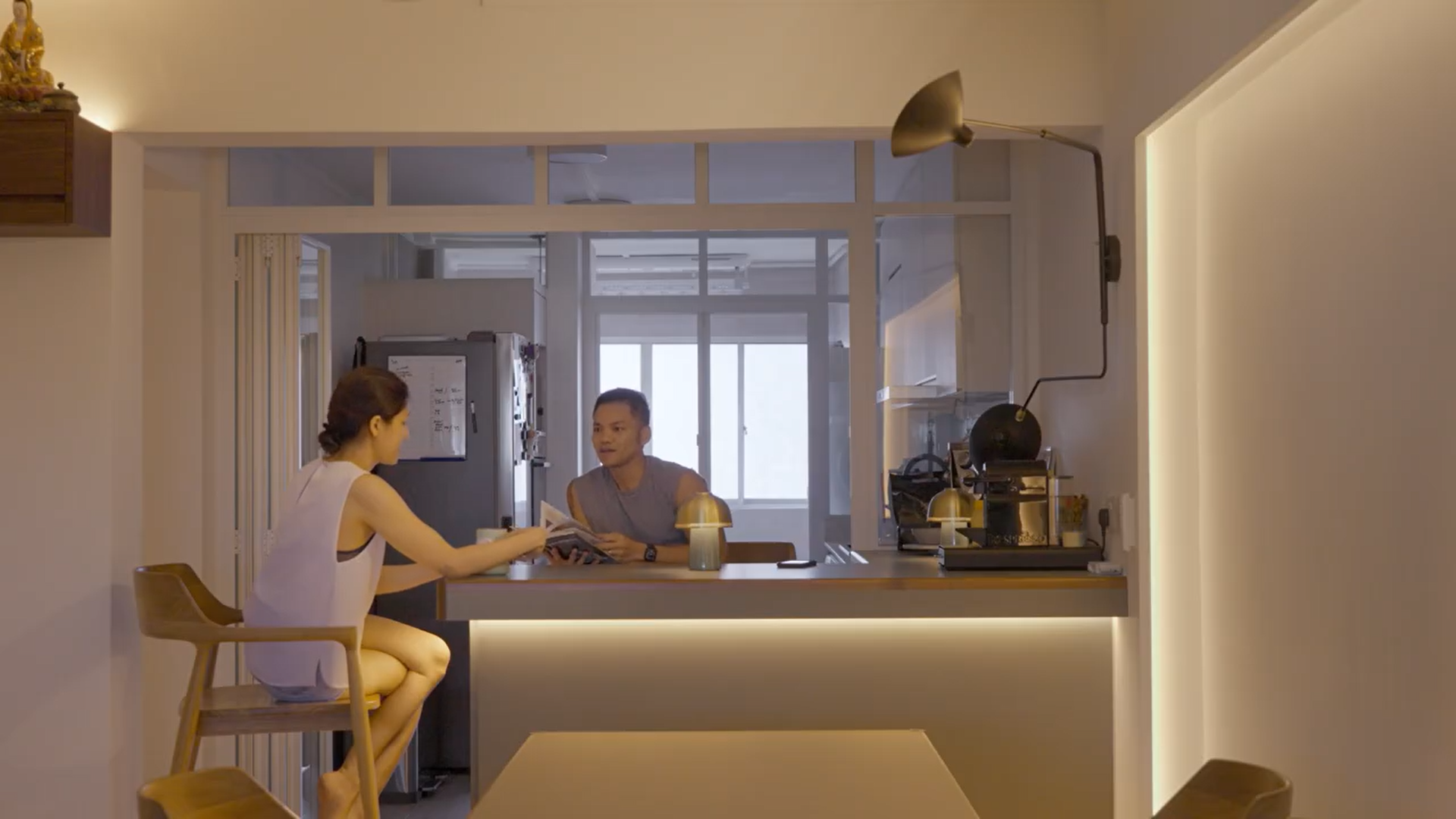 Innovative design choices continue throughout their home. The common bedroom serves multiple purposes, effortlessly transforming into a guest room with the help of a Murphy bed. When hosting, they can easily create a more private atmosphere by drawing the curtains.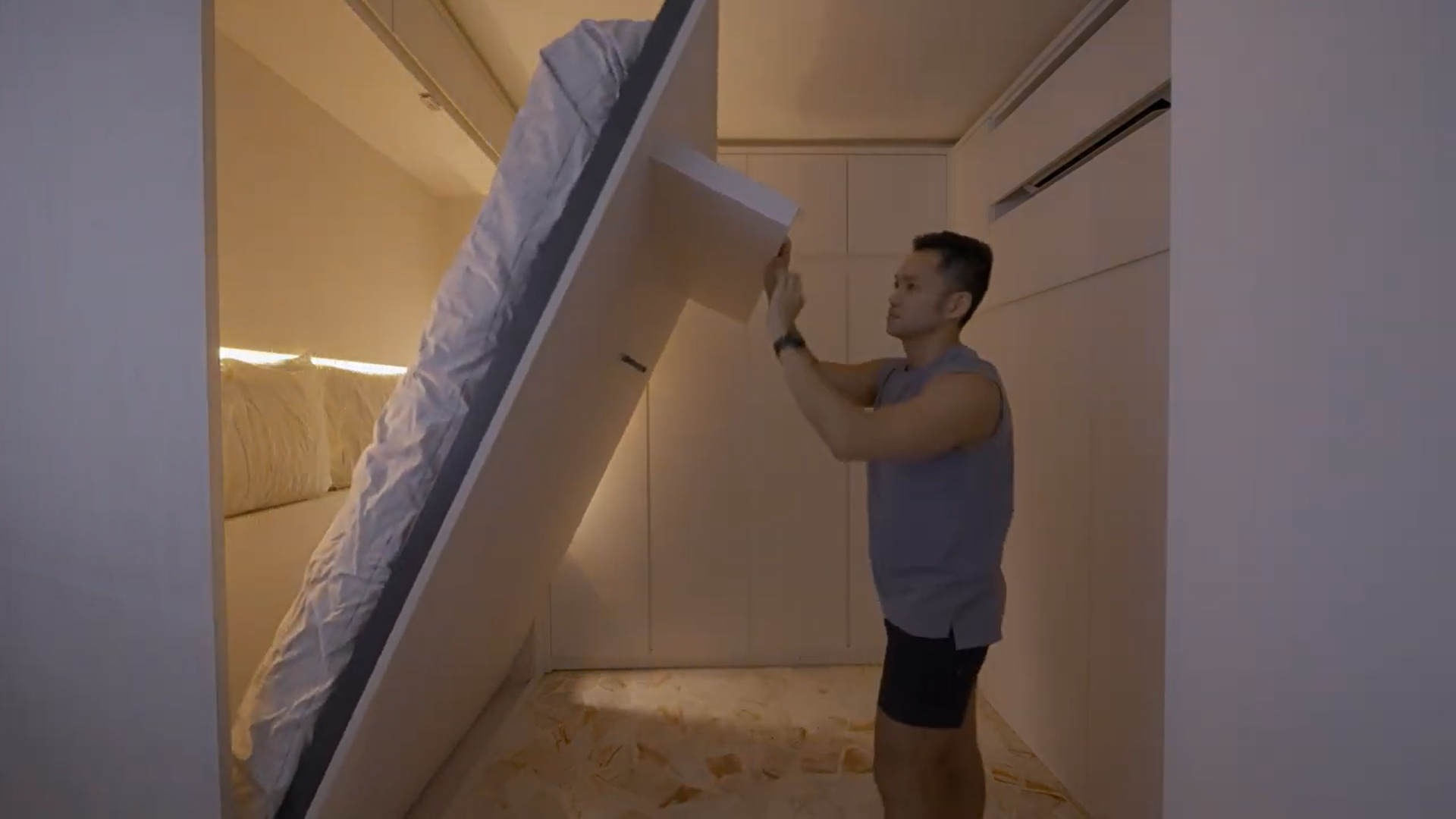 Take a stroll down their corridor, and you'll see a visual walkthrough of the home. From the captivating marble wall to the framed glass entrance of the kitchen, every step reveals a new glimpse into their design vision.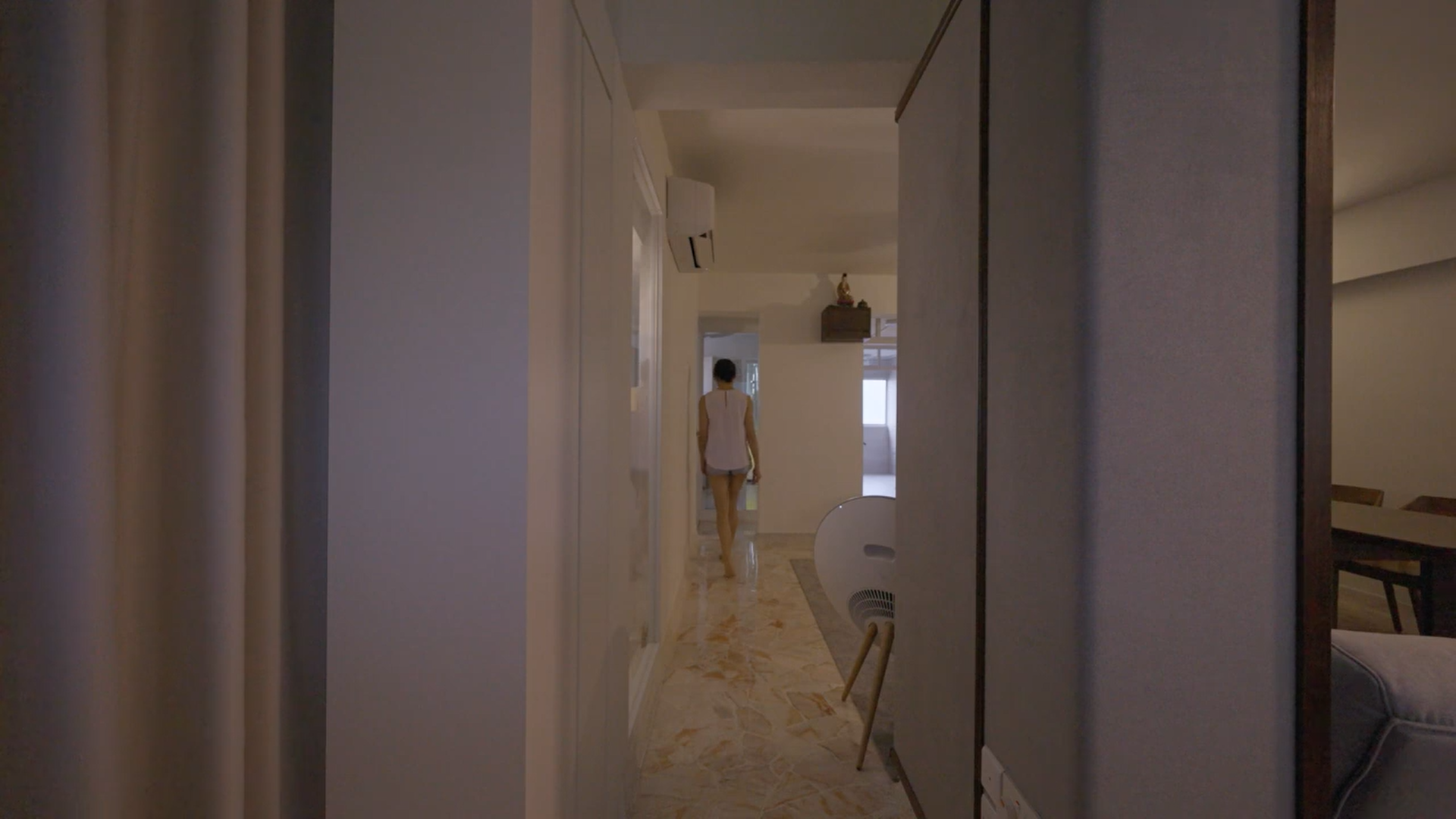 Their master bedroom is a real luxury because of the size and space. By combining it with an adjacent common room, they created a spacious sleeping area complemented by a walk-in wardrobe. The European door handles add a touch of elegance, creating a seamless and unique aesthetic.
Andrea's love for nighttime reading is beautifully accommodated with a cloud pendant suspended light by the bedside. The master bathroom underwent a transformation to fulfill their desire for a bathtub. The sink was shifted to the side to make room for this addition.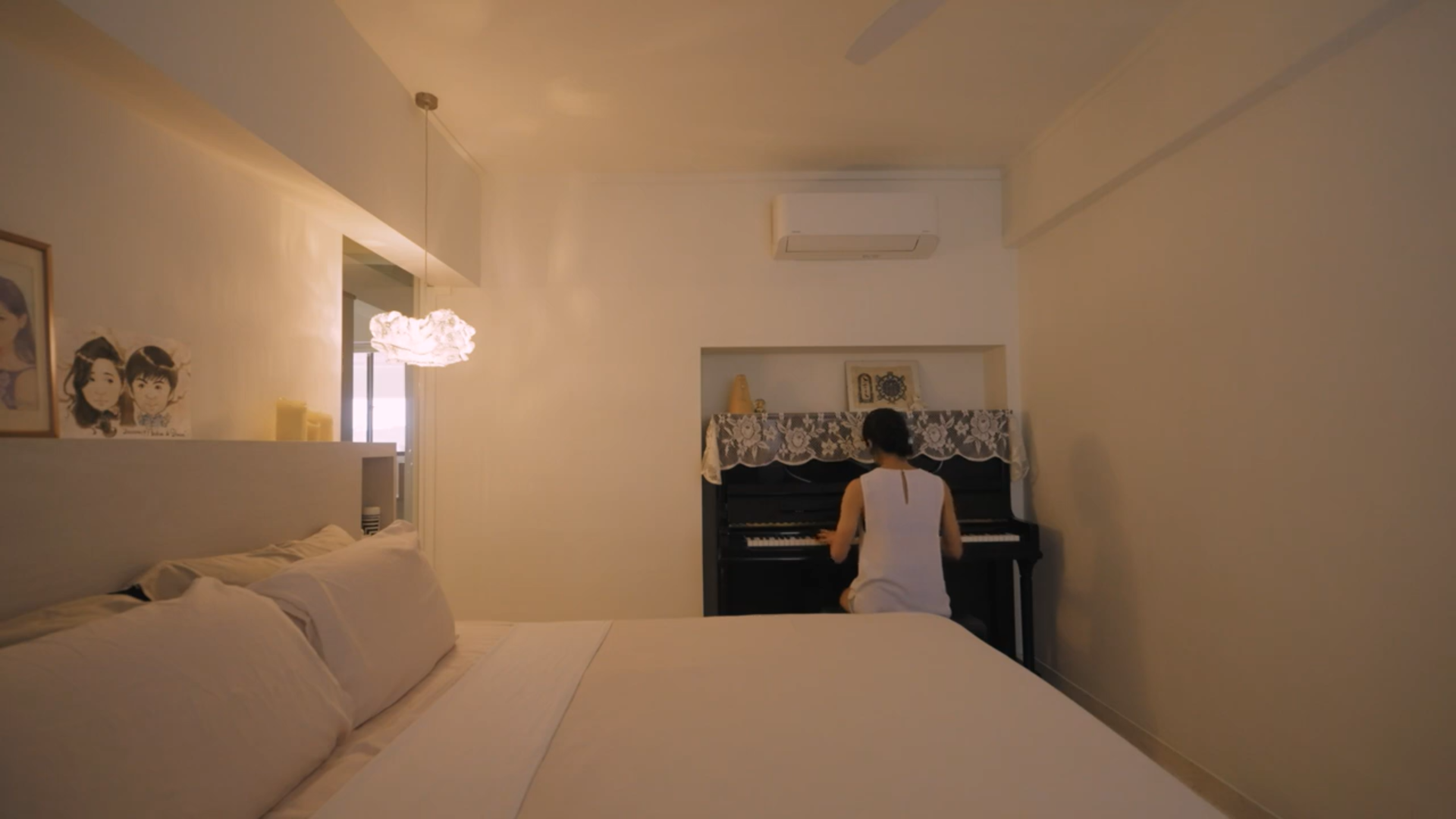 Special thanks to Shaun and Andrea for showing us around their wonderful home.