Living In
Inside A Modern Minimalist Apartment With Warm Oak Finishes
3
min read
In this week's episode, we explore a spacious apartment located in Clementi. The design ethos of this home is centred around openness, eschewing excessive ornamentation for a minimalist aesthetic.
The apartment spans 1,100 square feet, tailored to the homeowners' desire for simplicity and decluttered living.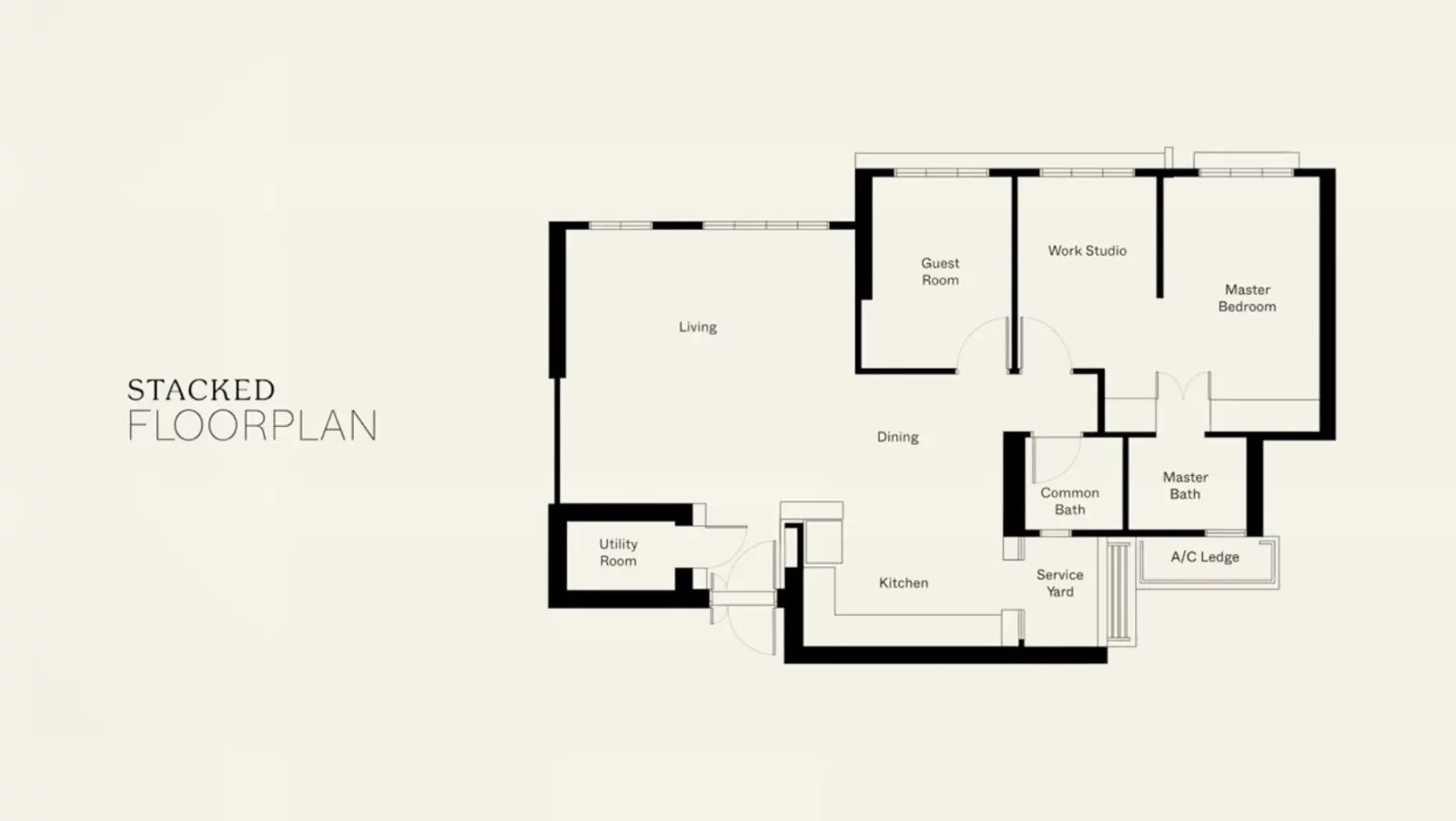 As you step inside, the foyer greets you, featuring cleverly placed oak finishes that conceal storage spaces and utility areas.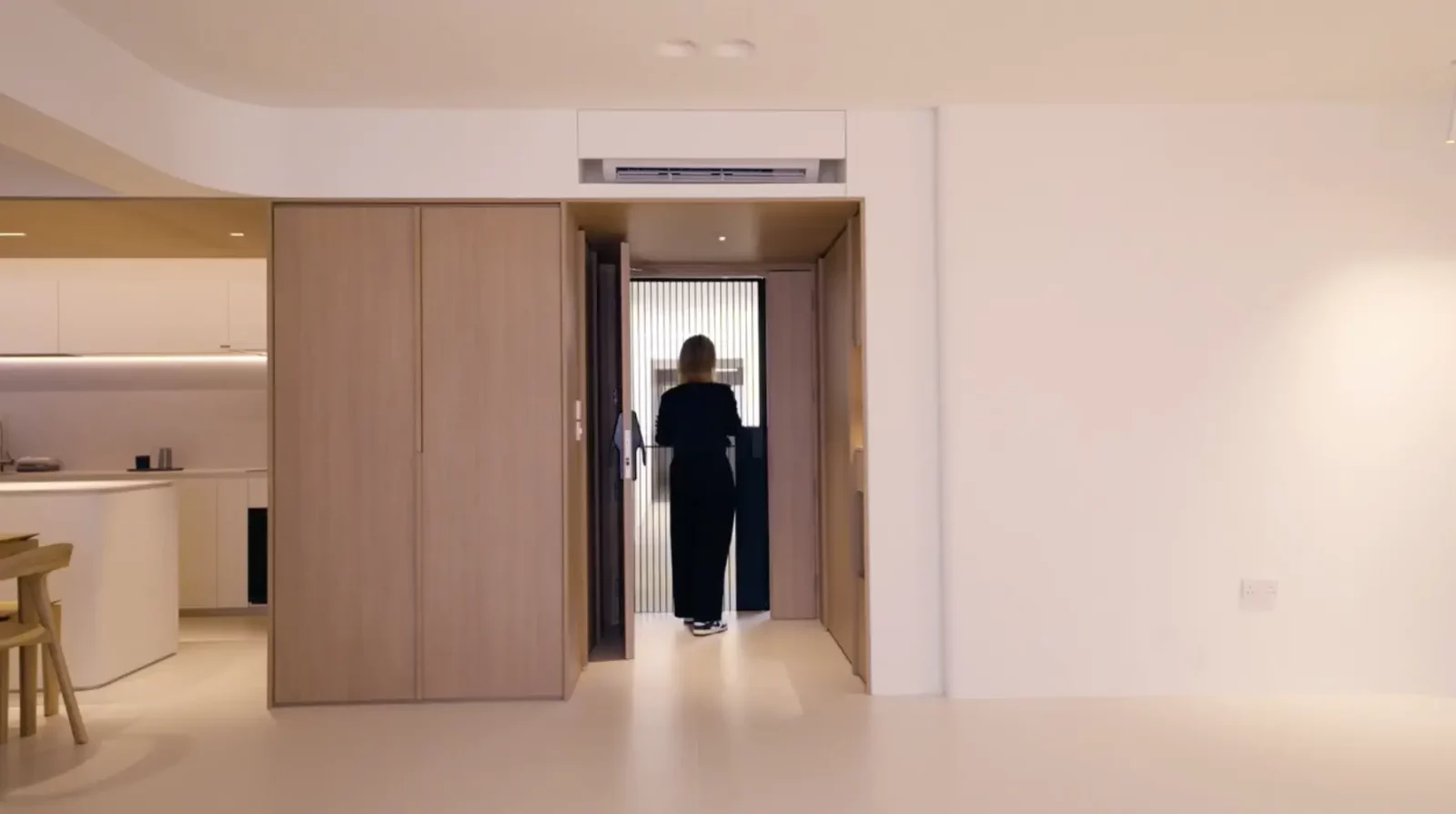 Neutral tones and natural materials like travertine and linen dominate the interiors. Large-format tiles create a seamless flow throughout, harmonizing with the minimal colour palette that amplifies the space's understated elegance.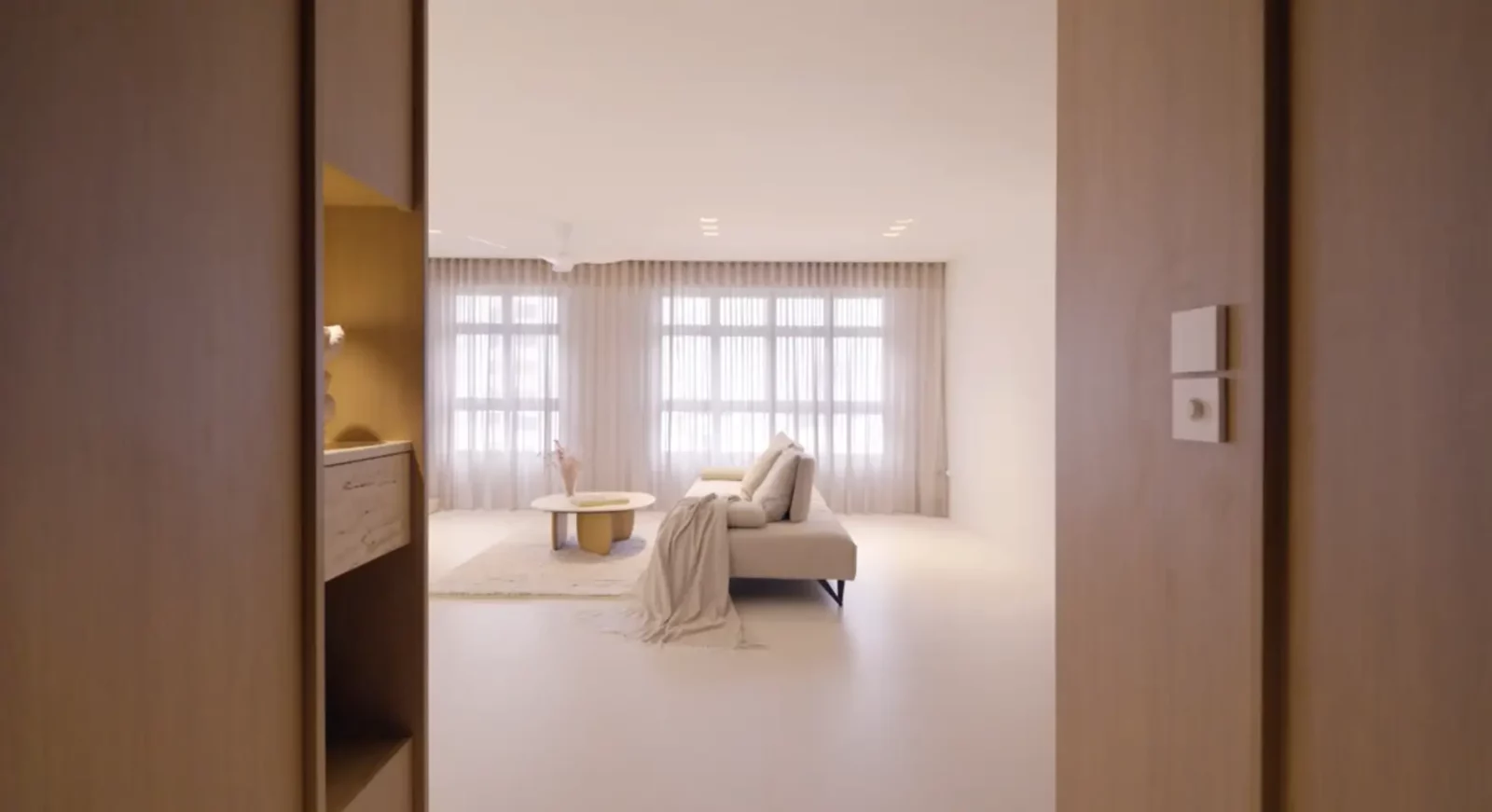 Protruding strips serve as both functional and aesthetic elements, running through the apartment to unify the design. Travertine details add an organic touch, enhancing the overall atmosphere.
The open kitchen, with its wooden framework, integrates living spaces seamlessly. Its island doubles as a platform for activities like floral arrangement classes.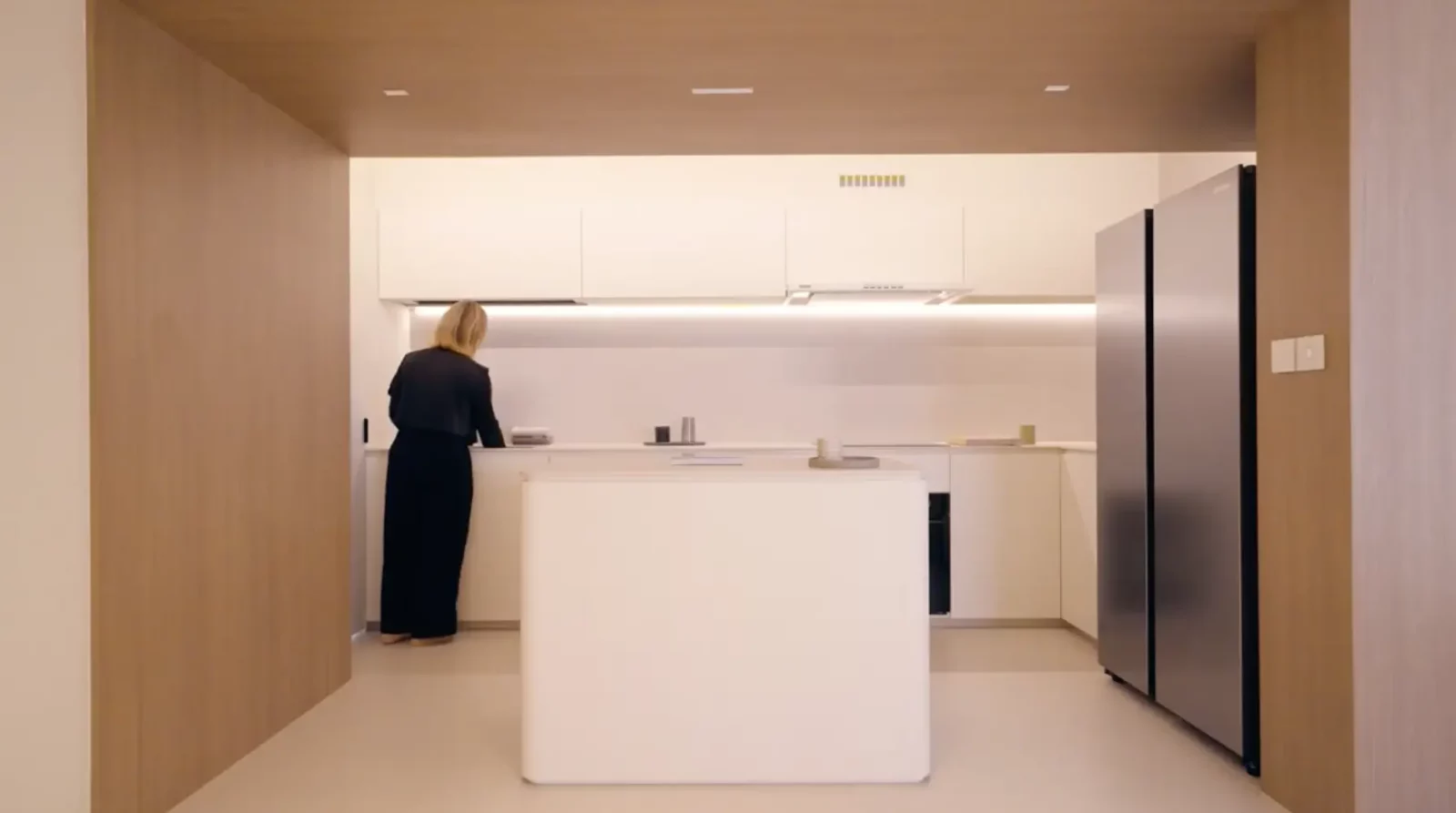 The living room's lighting arrangement, coupled with linen furnishings and the travertine stone, creates a serene ambience.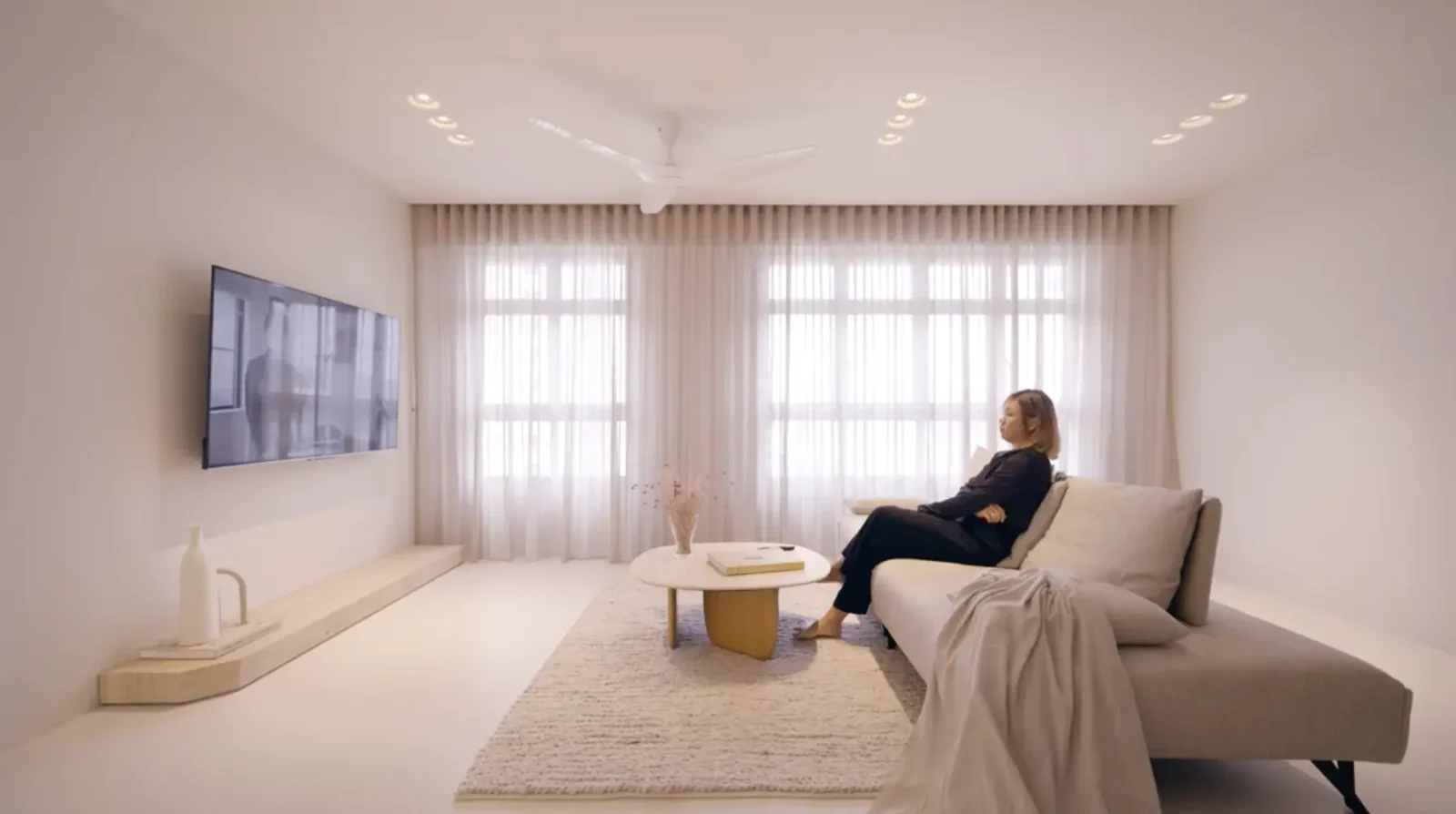 Moving to the master bedroom, a wooden framework emphasizes its hierarchy. The contrasting floor finish and wooden accents define separate spaces without partitions.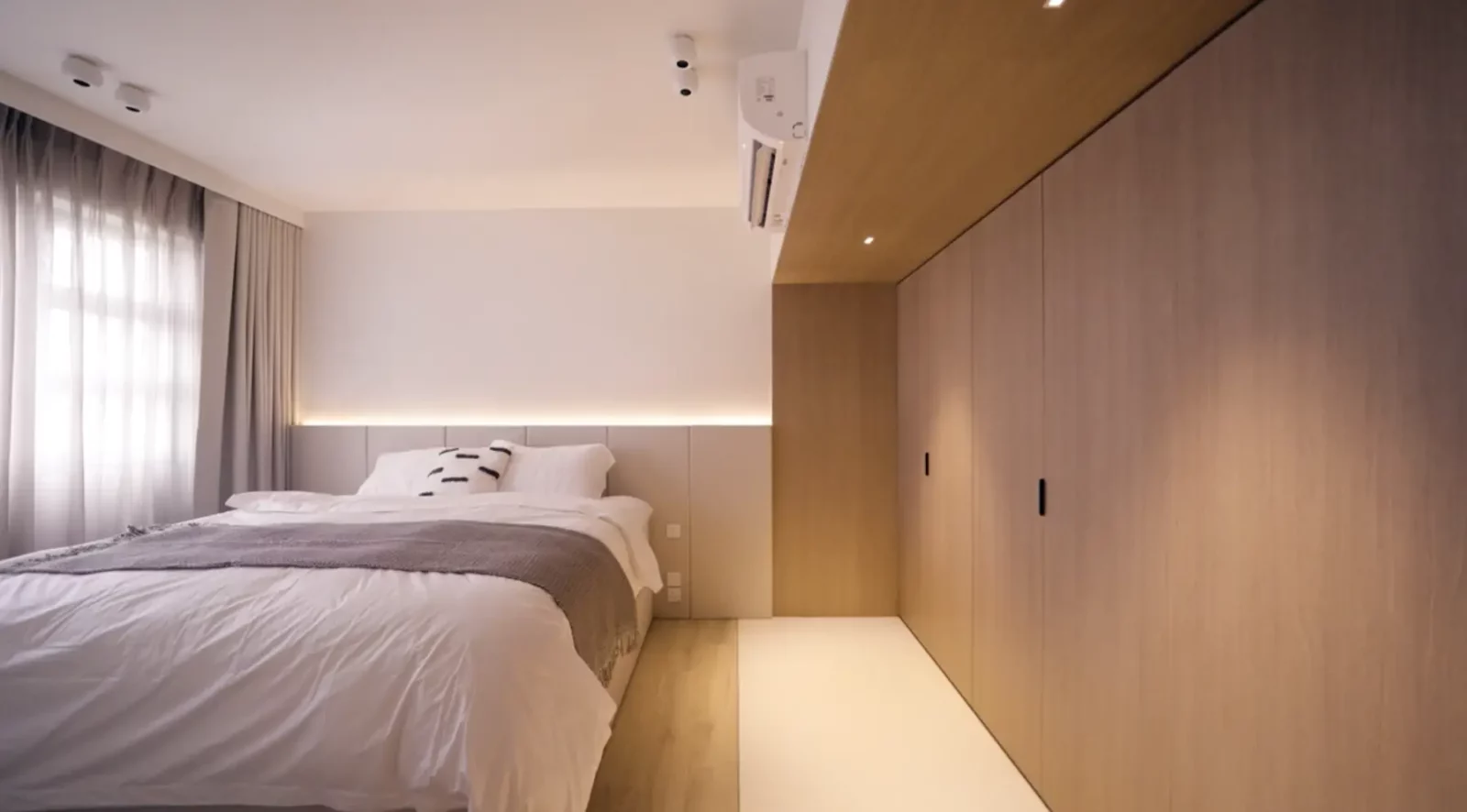 The master bathroom, concealed behind this framework, showcases carefully placed ambient lighting and organic finishes, elevating it to a tranquil retreat.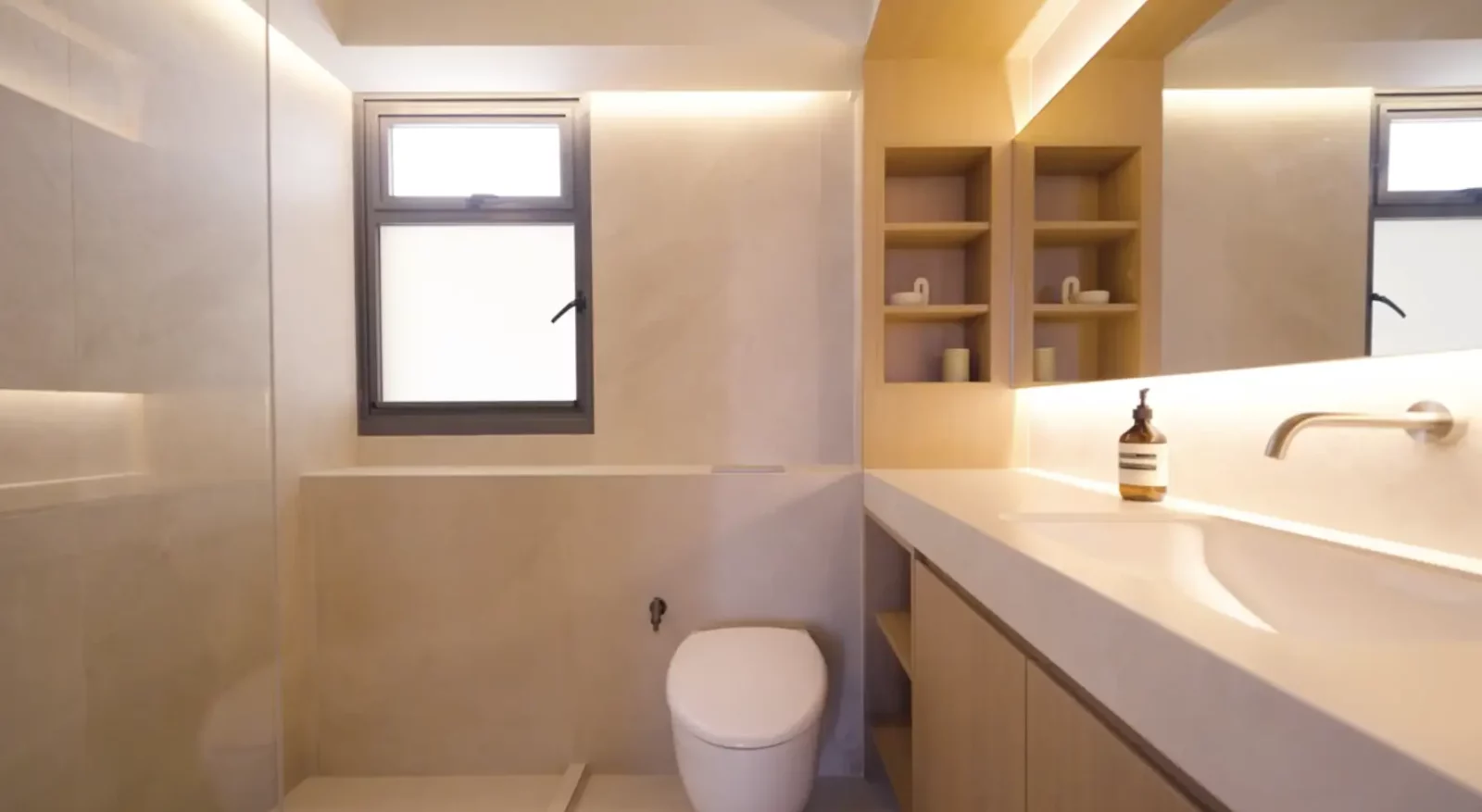 This home was thoughtfully curated to be a haven for the homeowners, a place of rest and solace after their busy days. It embodies the philosophy that less is more, where design serves as a backdrop to serene living.
Special thanks to the homeowners for opening up their home to us. If you'd like to get connected to him for the design of your own home, you can reach out to him via this link. Receive a $500 Stacked Store credit upon successful sign-up and completion of the project.