Living In
Inside A Minimalist Transformation Of A 1,300 Sqft Apartment
3
min read
In this week's episode, a 1,300 square feet 5-room HDB resale flat nestled in the tranquil enclave of Pasir Ris. The design focuses on simplicity and relaxation, with minimal use of colour.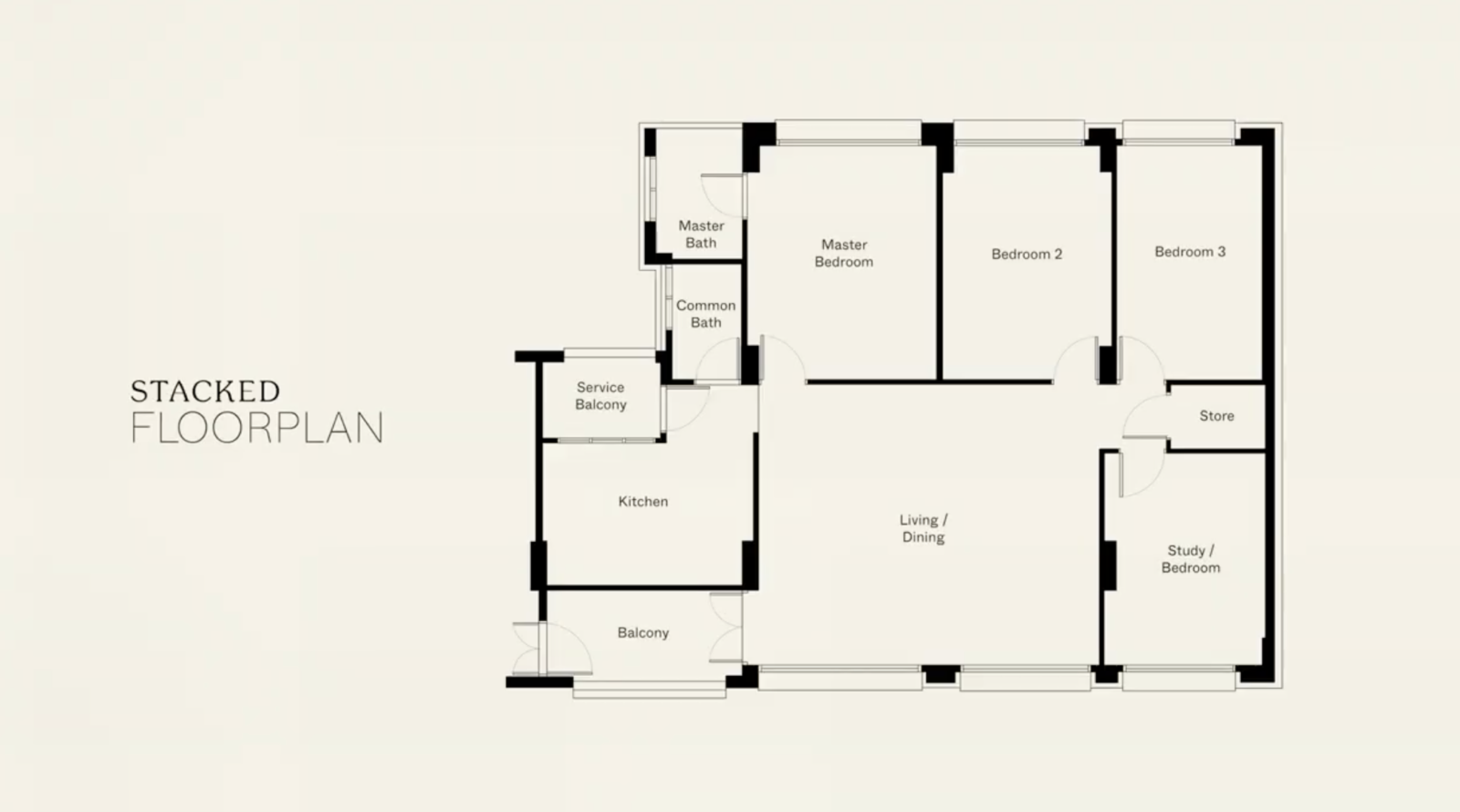 The layout was retained for its spaciousness, and while alterations were made, they were kept to a minimum. Situated in a quiet neighbourhood near Changi Beach, the flat initially appeared gloomy but underwent a transformative renovation.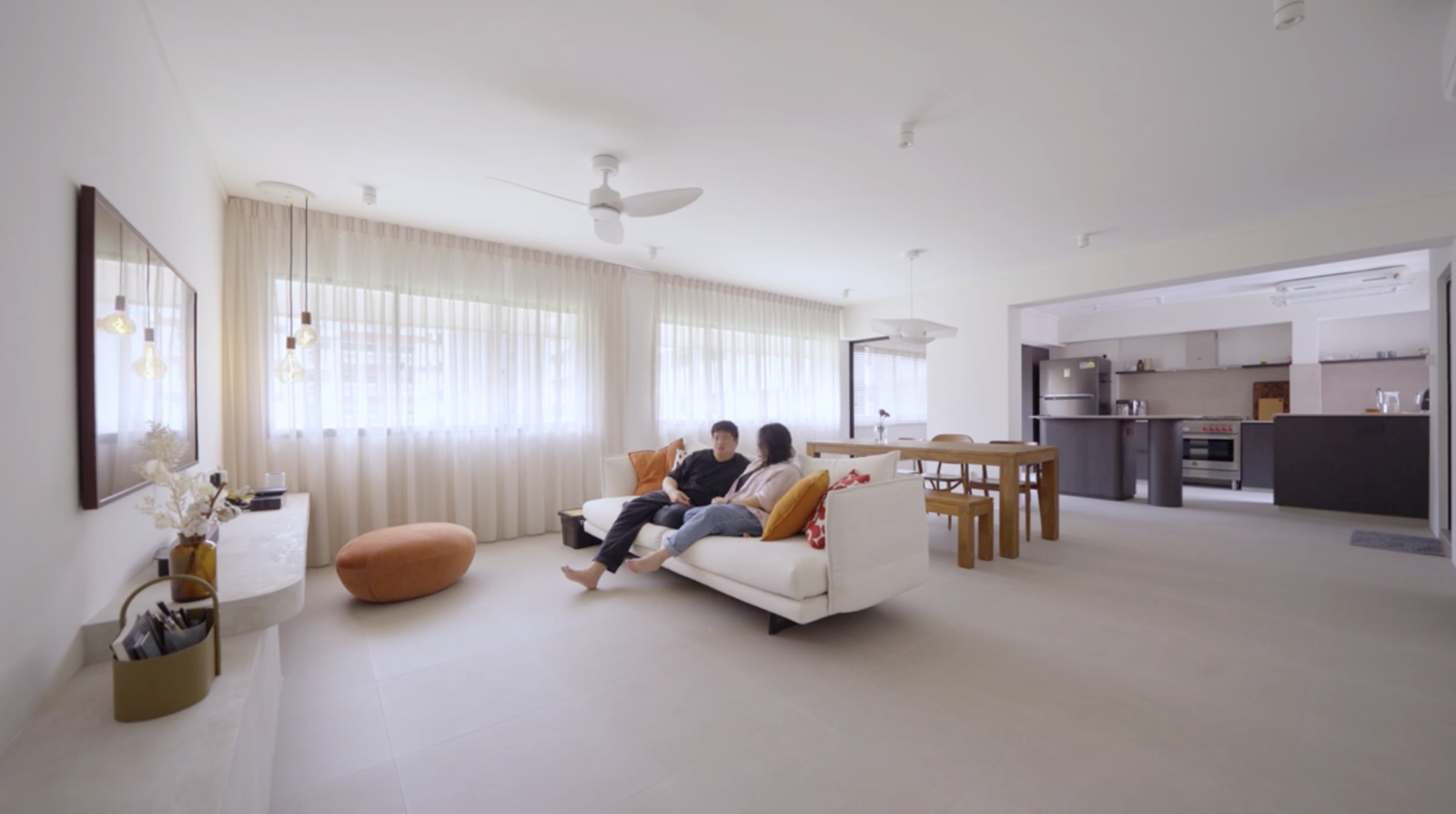 The entryway features a pebble wash area with a green bench, serving both functionality and a touch of vibrancy.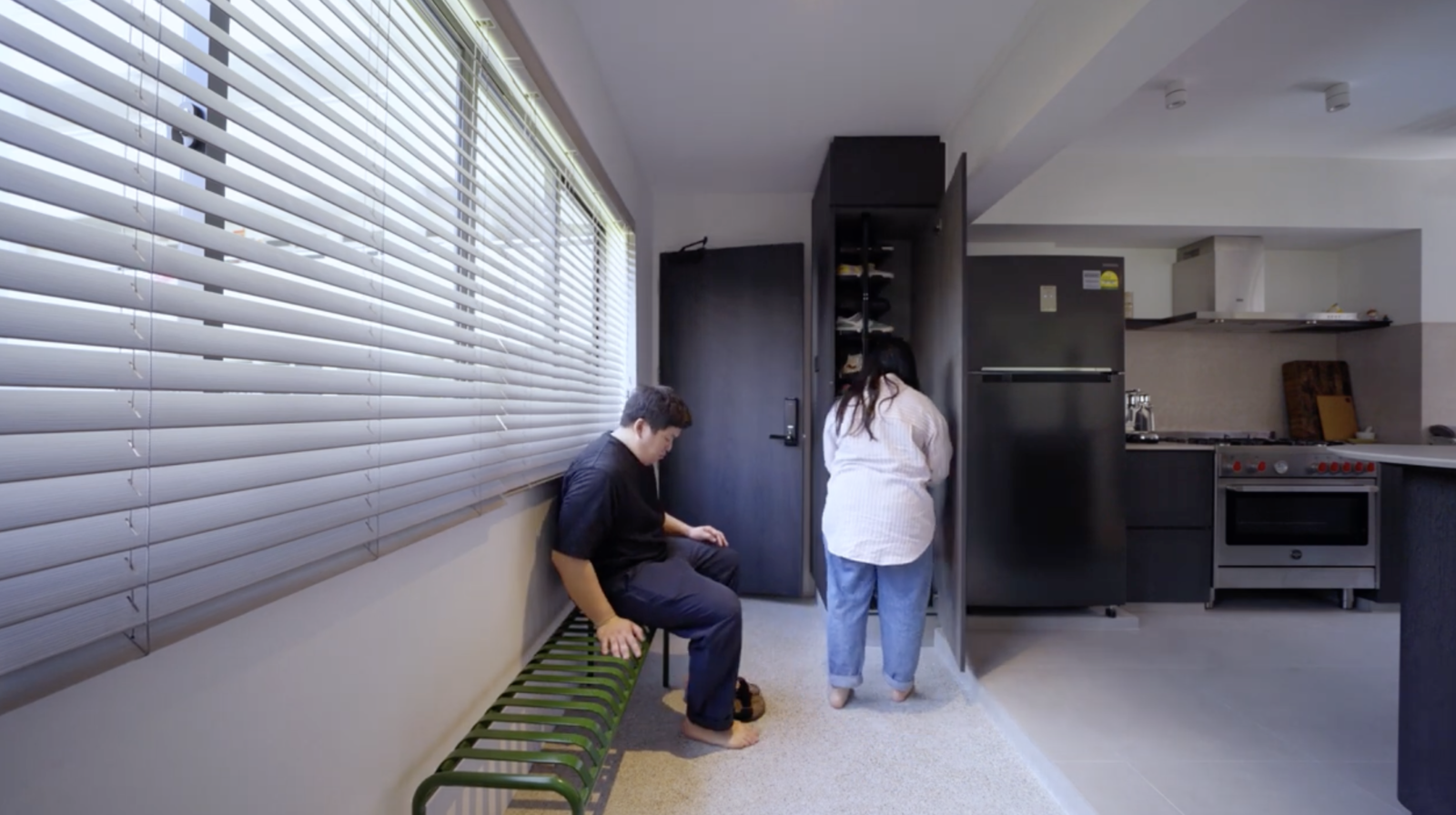 The glass panel addition illuminates the space and gives it a retail-like display.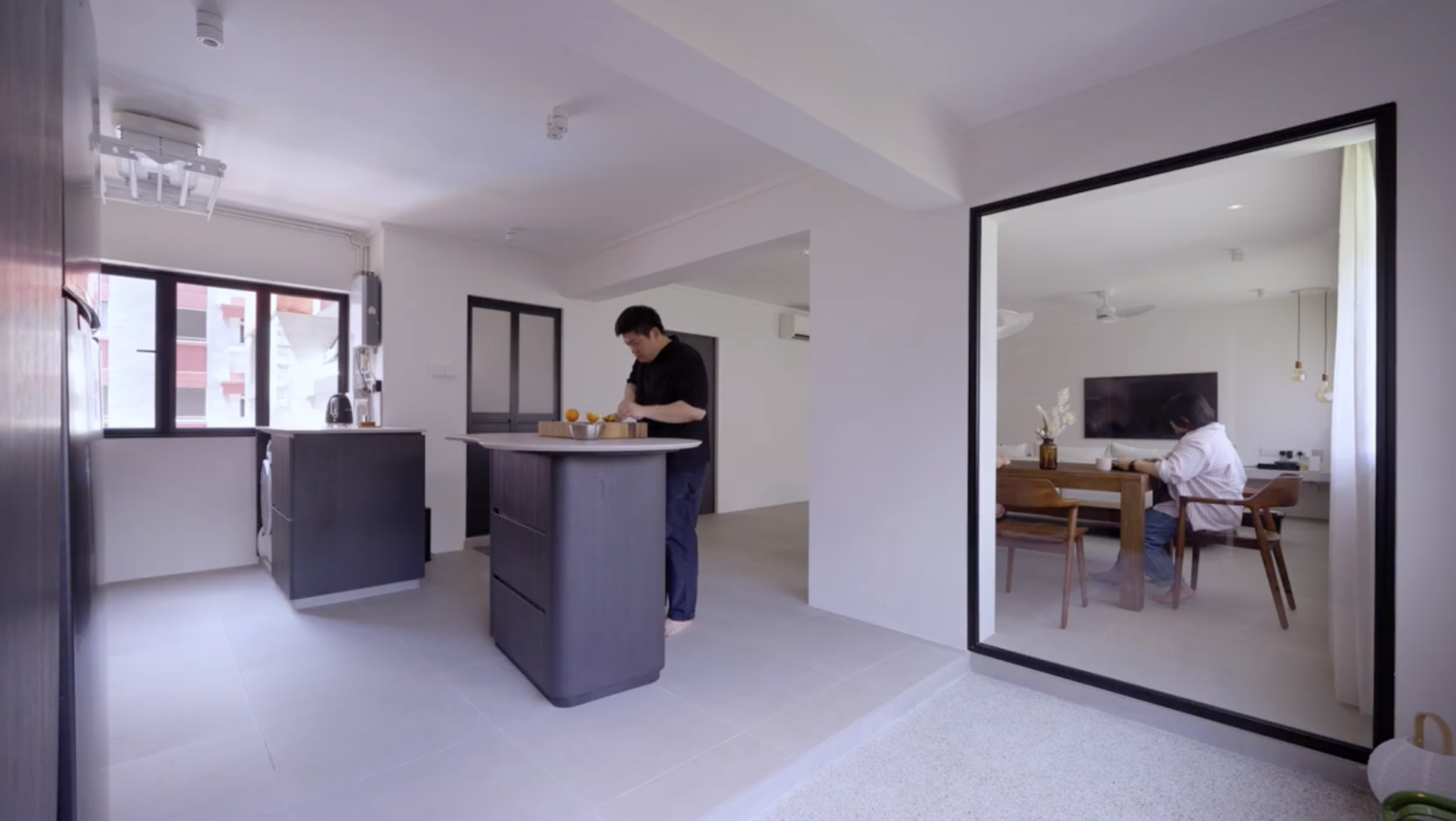 A unique feature, the kitchen island, introduces organic shapes against the structured layout, while the kitchen's matte and low-maintenance materials maintain a rustic feel.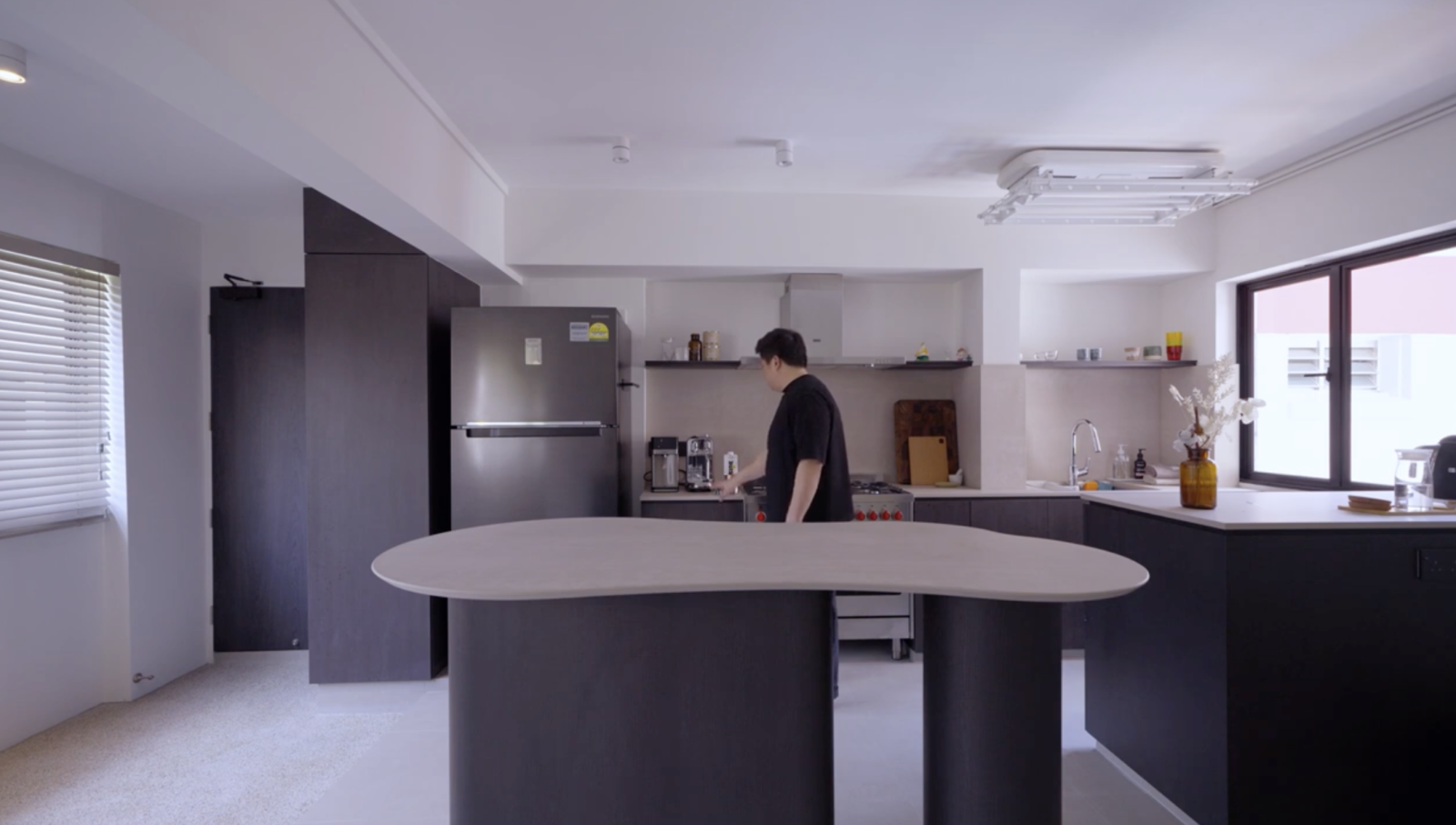 The living room combines with the dining area, and a concrete console serves both aesthetics and utility. A striking pendant light brightens the space, adhering to the design concept of "hole in a shell."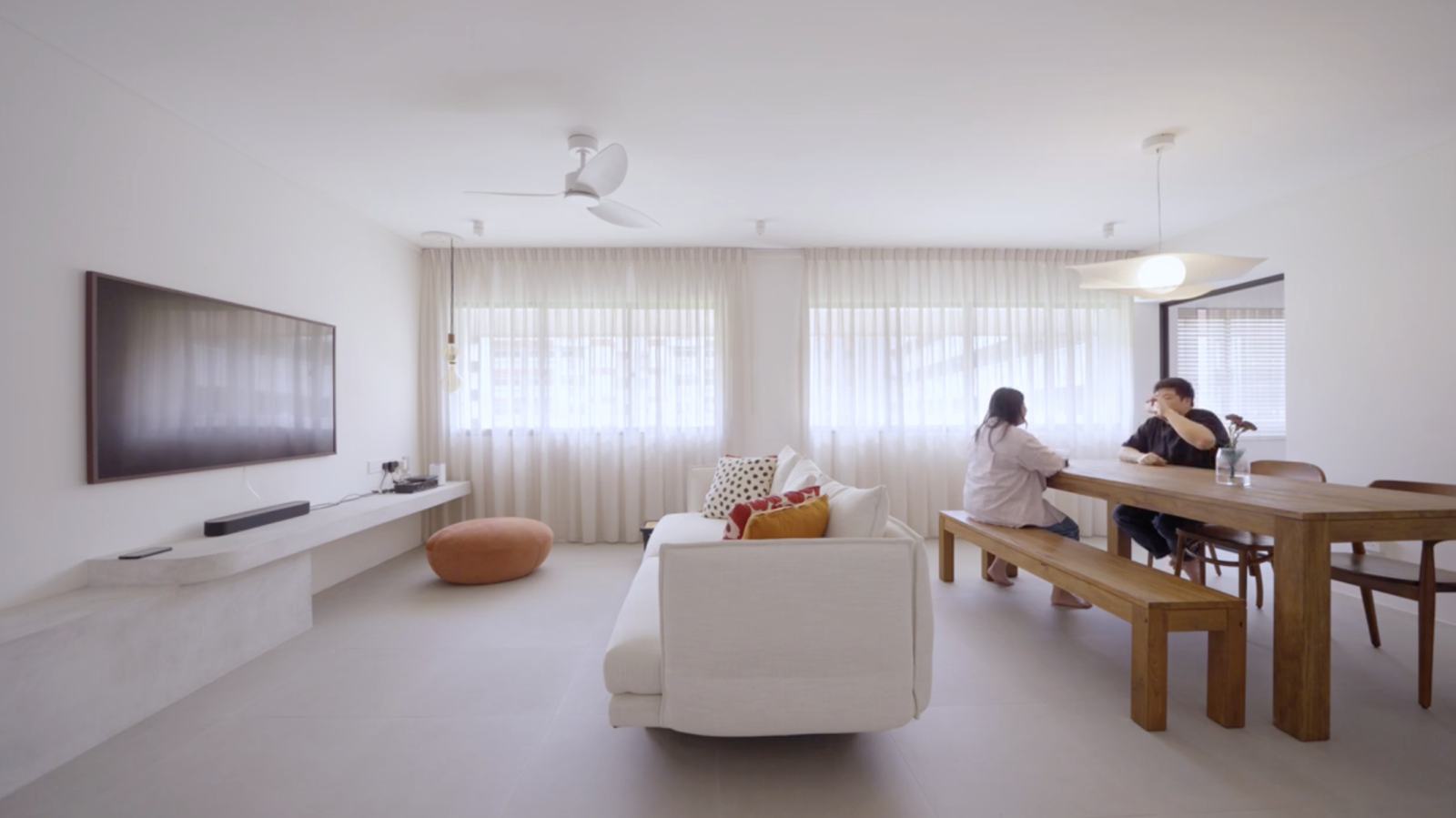 The bathrooms employ grey tiles for a consistent appearance, with the master bathroom offering a more relaxing hotel-like ambiance.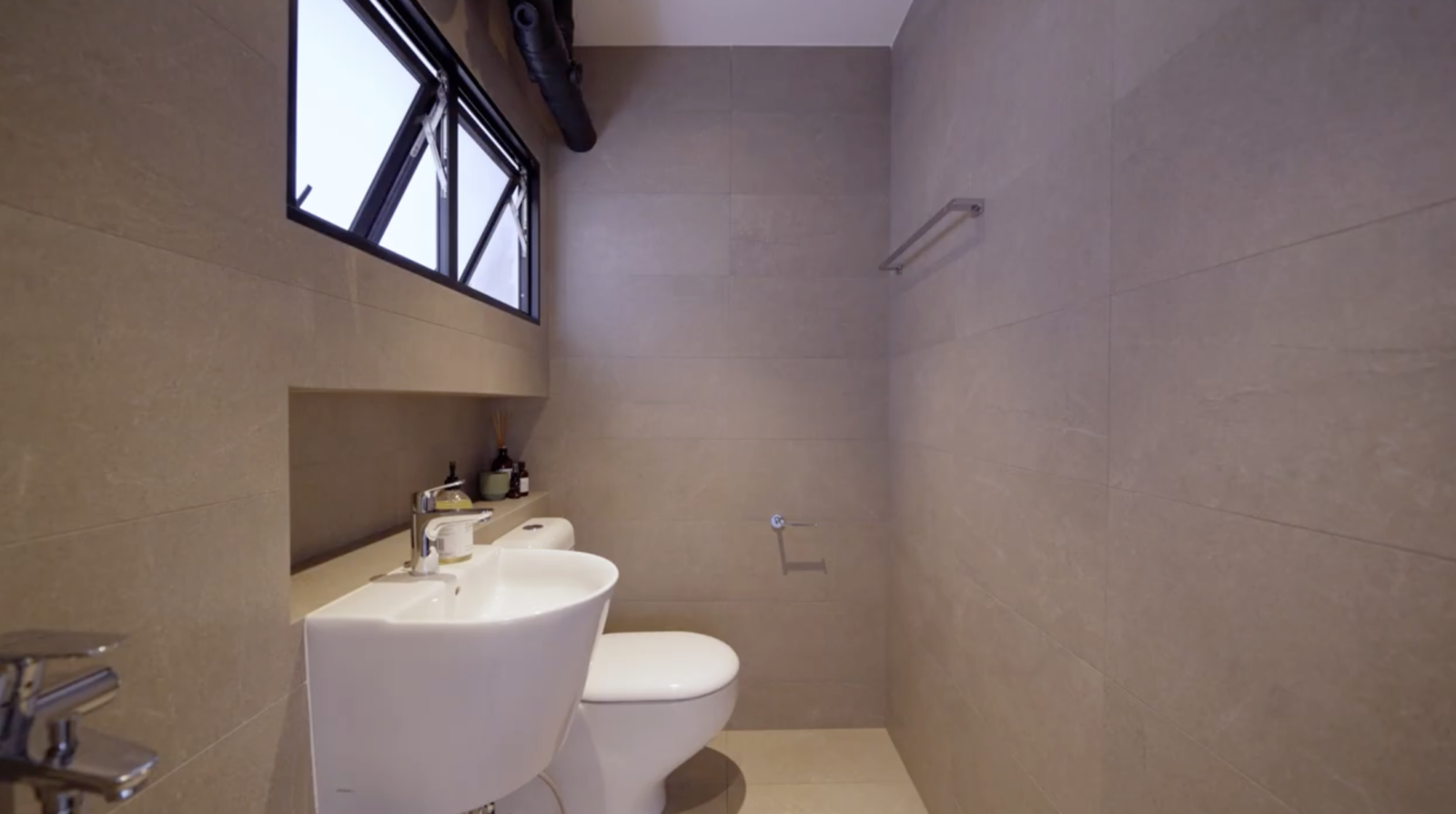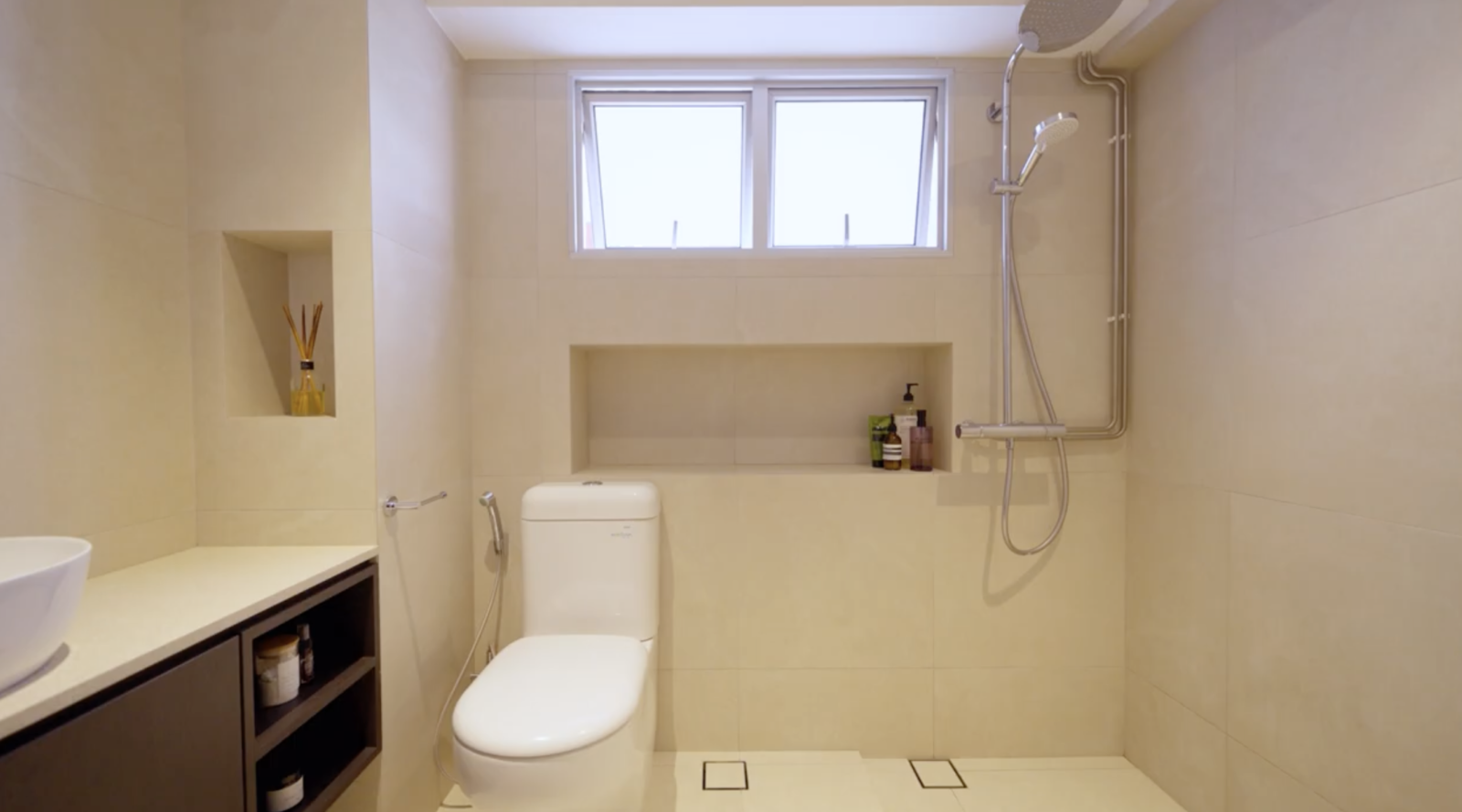 The master bedroom boasts a stretch of wardrobe and a hidden door to the bathroom.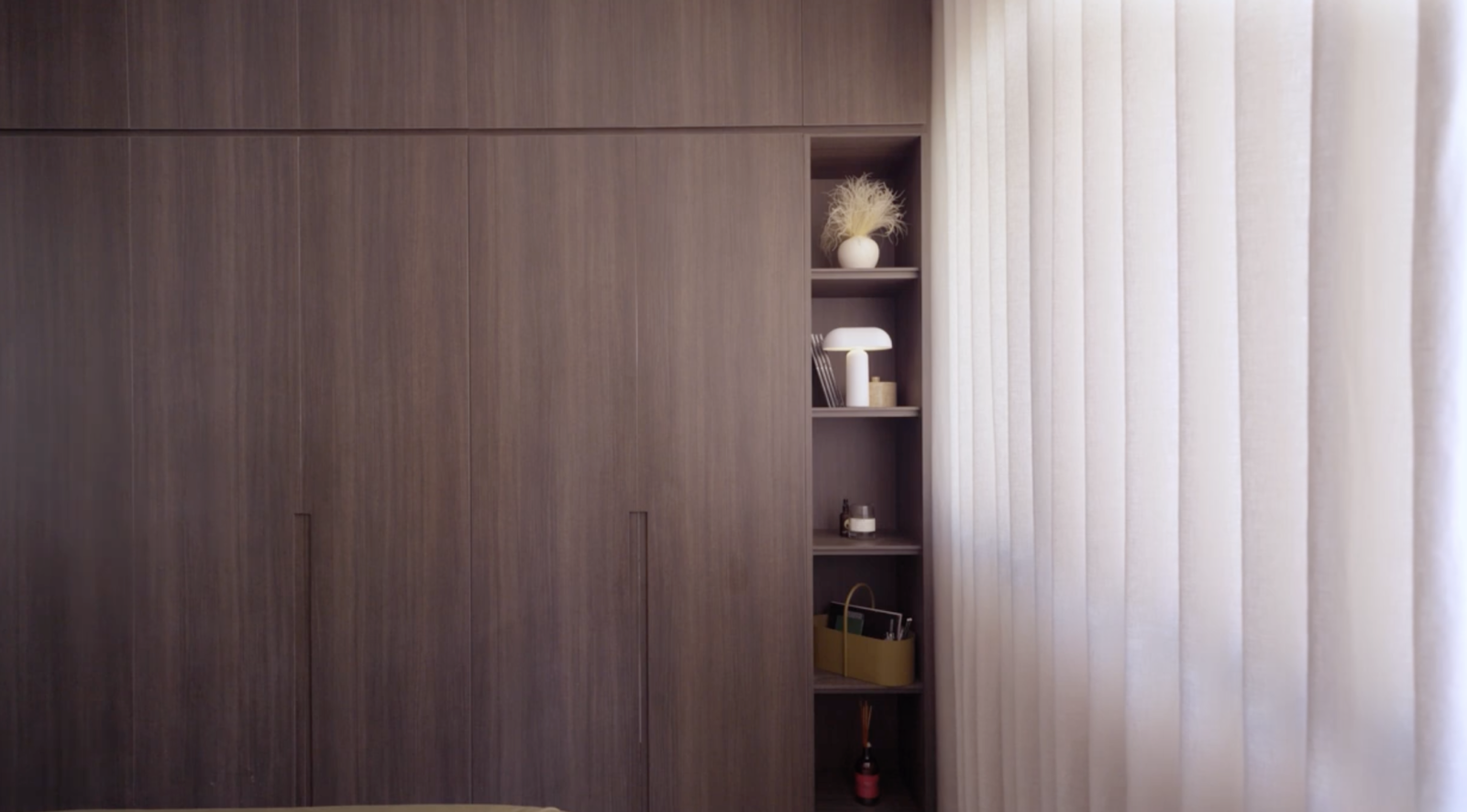 A study room doubles as an office and vanity area, showcasing a repurposed drawer and a vibrant atmosphere.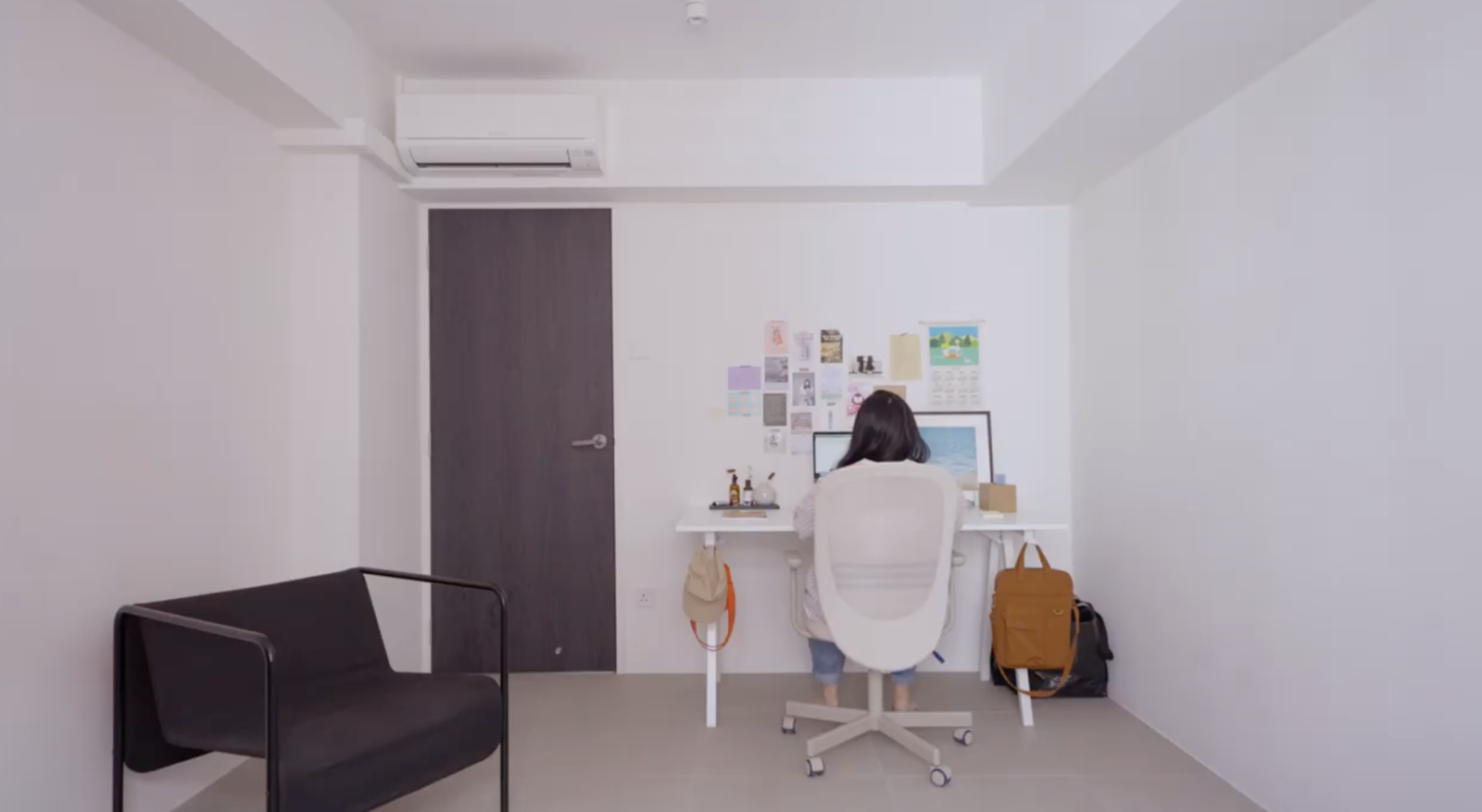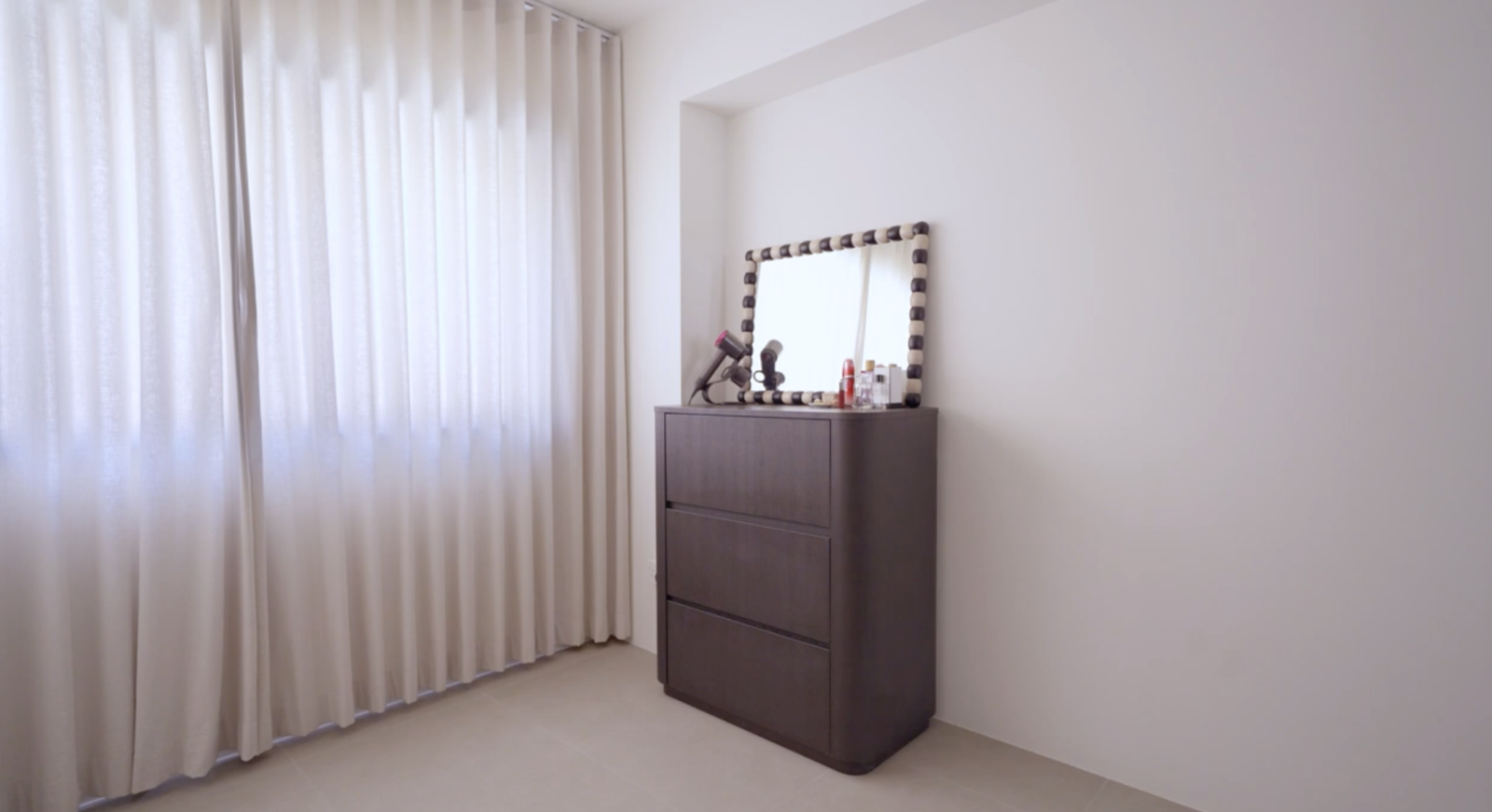 The home represents a successful renovation that transformed it into a cherished and customized living space.
Special thanks to the homeowners (@dear_ukkei) for opening up their home to us. If you'd like to get connected to the designer of this home, you can reach out to him via this link. Receive a $500 Stacked Store credit upon successful sign-up and completion of the project.