Living In
Inside A Mindful Makeover Of A 1,700 Sqft Condo In Kovan
3
min read
This week, we explore a beautifully redesigned 4-bedroom condo in the heart of Kovan, boasting a spacious 1,700 square feet.
Designed by Studio Gin & G, this unique home has been ingeniously reconfigured from a 4-bedroom unit into a 2-bedroom one, supplemented by 2 study areas. The revamped layout brings an added dimension of space and usability to the family's growing needs.
As you step through the front door, you'll notice an entryway that provides direct access to a conveniently located storage space, perfect for stowing away shoes and maintaining a clutter-free living area.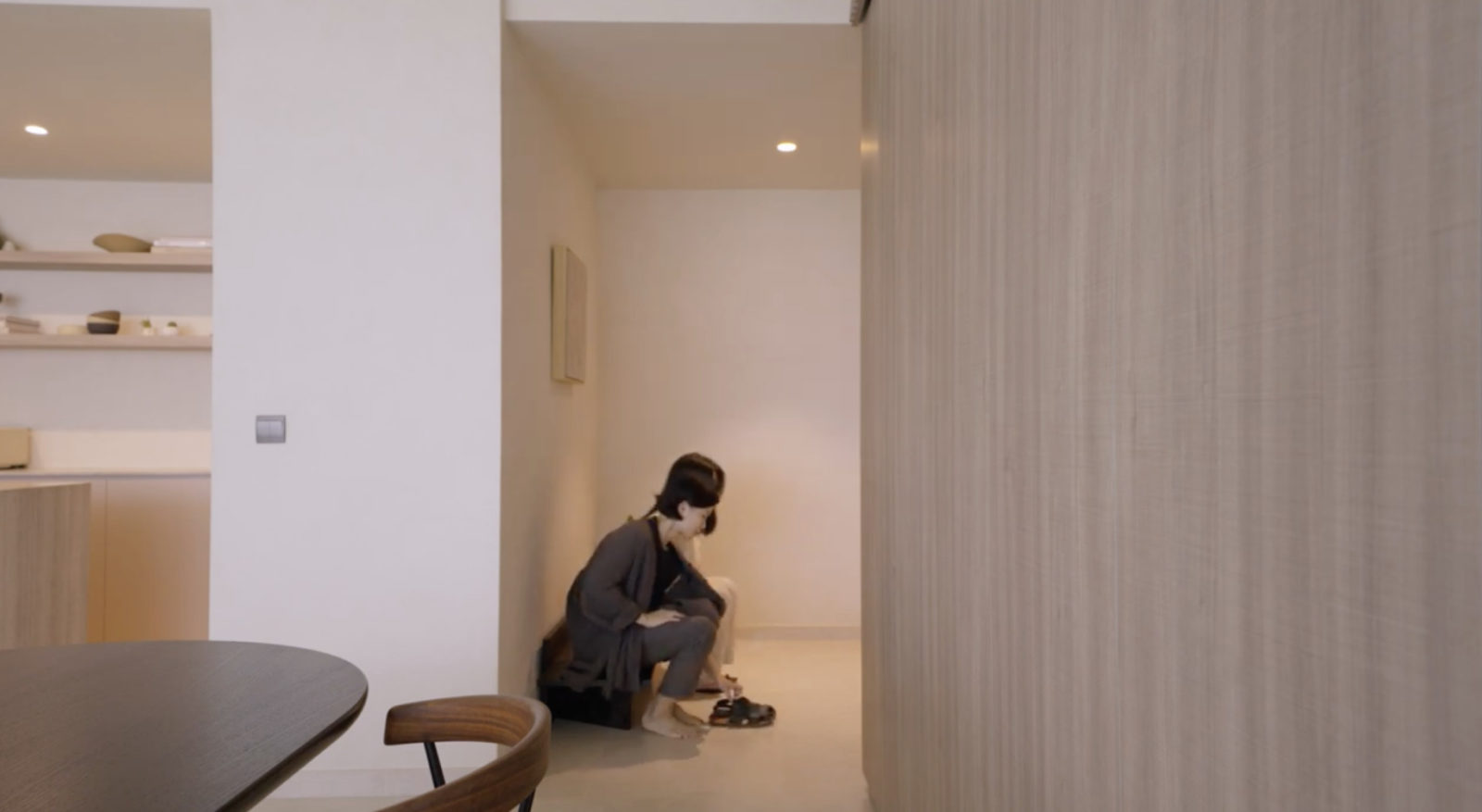 The dining and living room are conceptualised as one seamless space, elegantly expanded by a balcony that acts as a natural extension of the indoor areas. The result is a spacious, open, and cohesive communal area.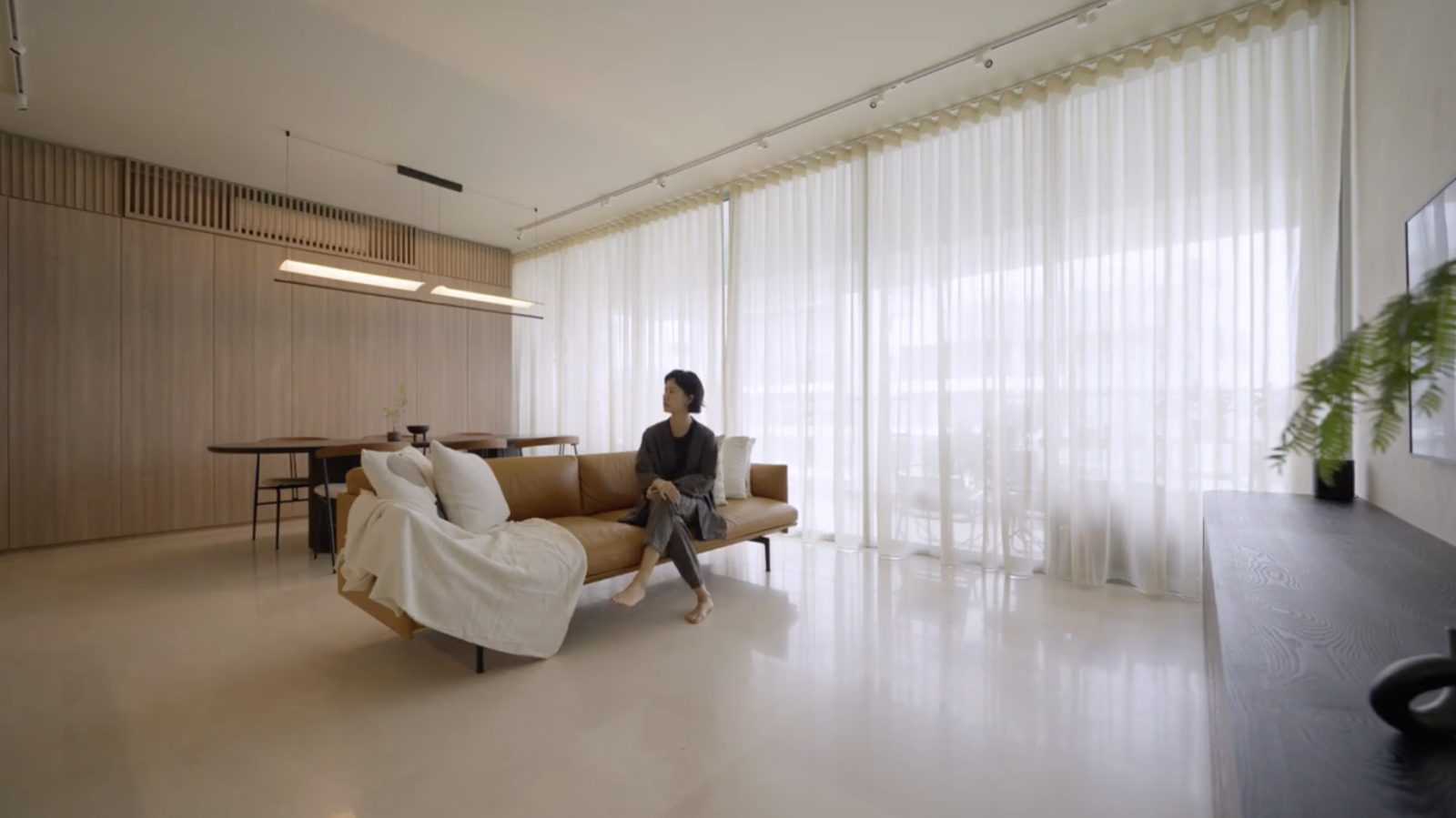 The kitchen area is thoughtfully divided into two parts. A dry kitchen serves as an interactive and engaging hub for the living and dining area, creating an entertainment aspect that's perfect for hosting and socialising.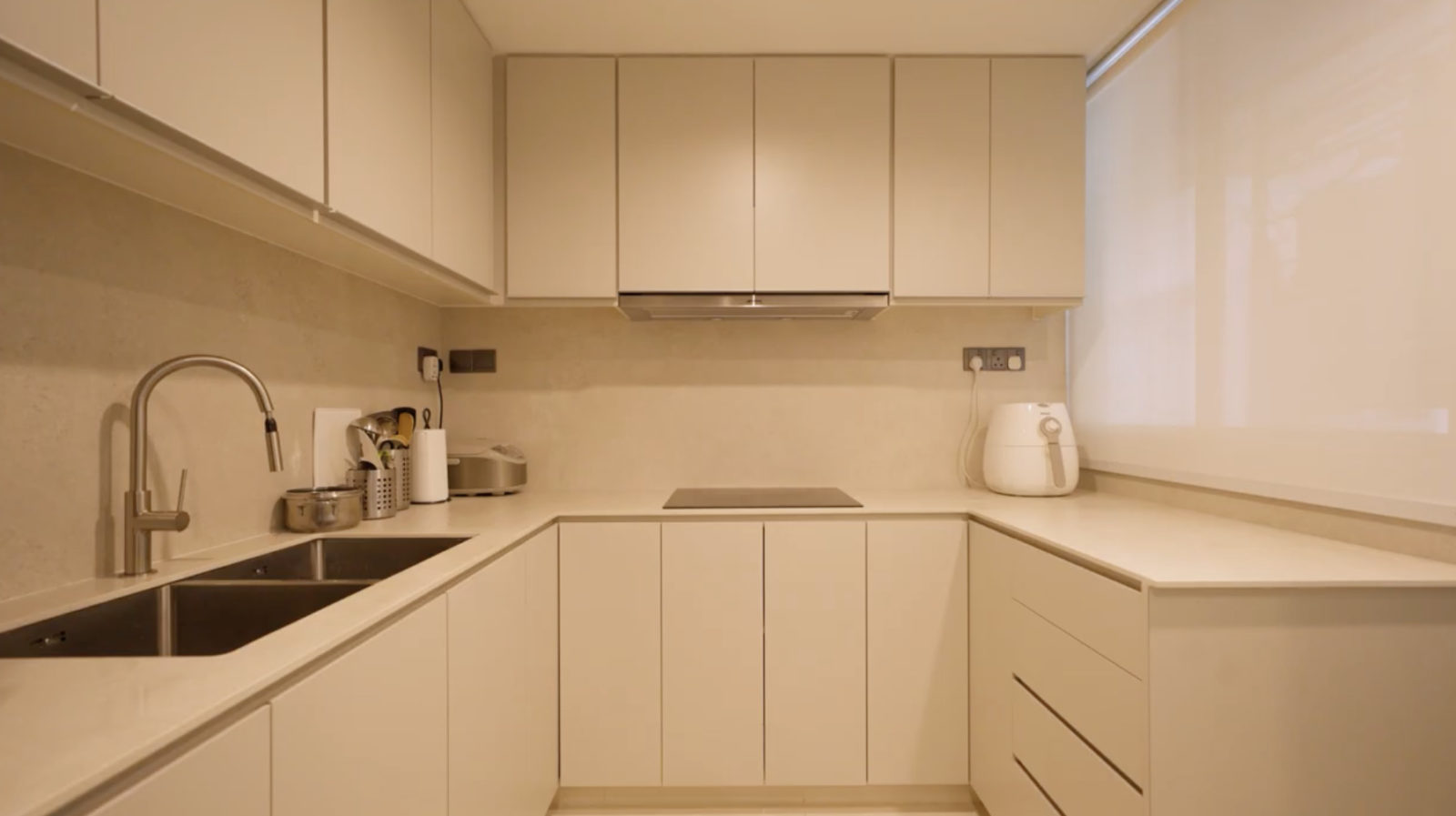 Significant alterations were made to the original layout to allow for a longer kitchen island, enhancing functionality and serving as a statement piece in the design.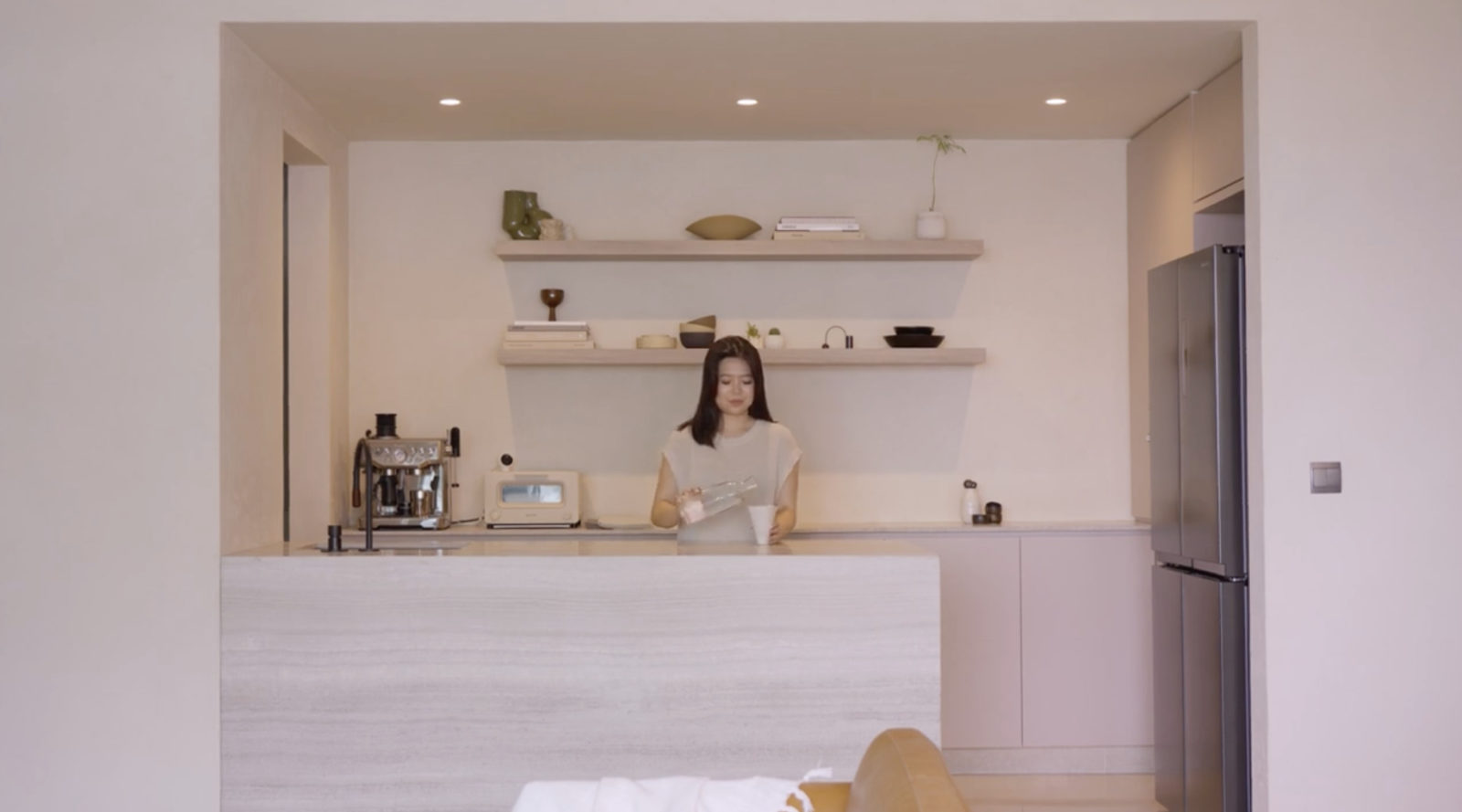 In the common bathroom, the space uses the same material palette to maintain a sense of continuity and cohesion with the rest of the home.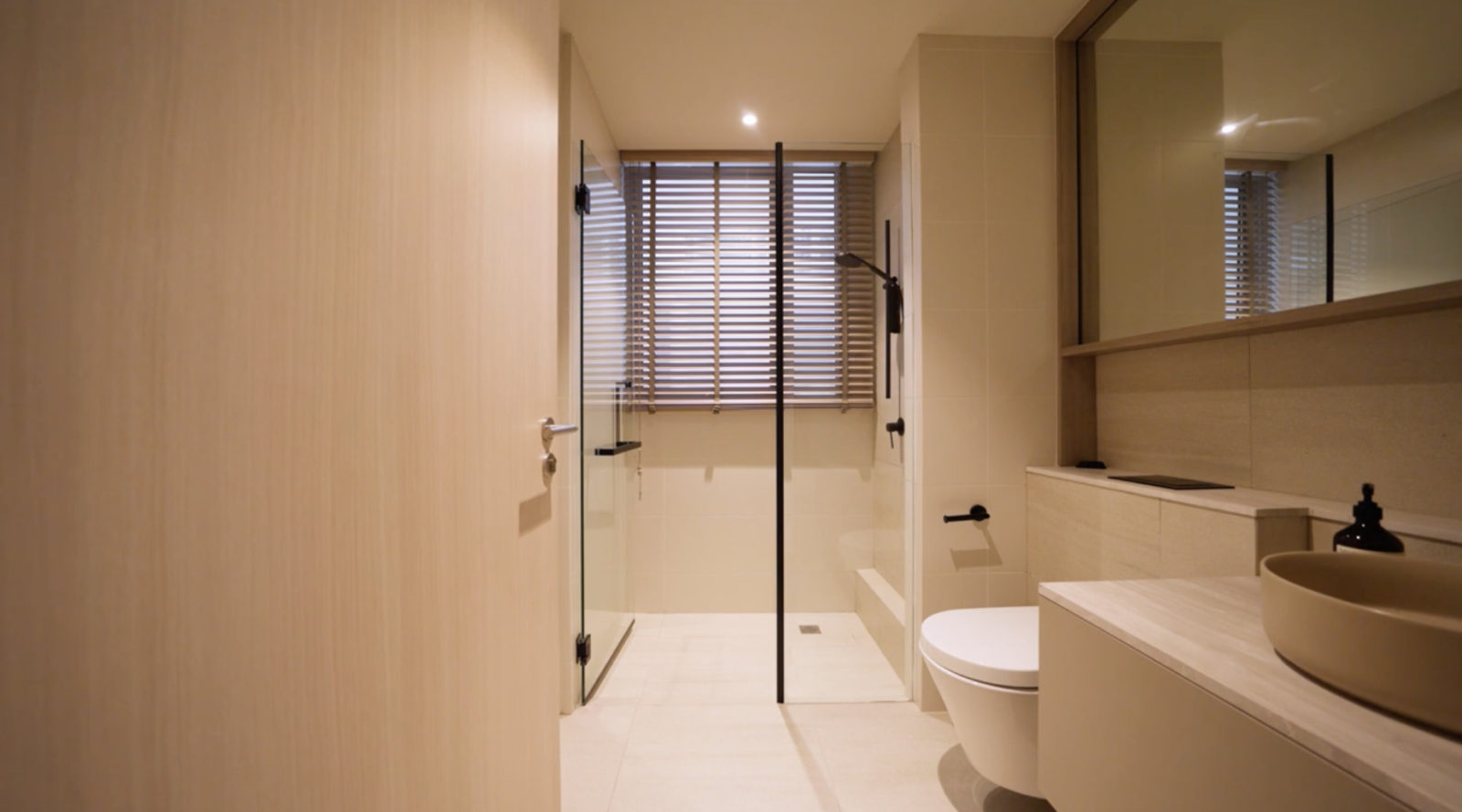 The children's room is a delight, with a wallpaper that introduces natural elements into the space. The addition of hanging HAY Nelson pendant lights infuses the room with a cosy and whimsical touch.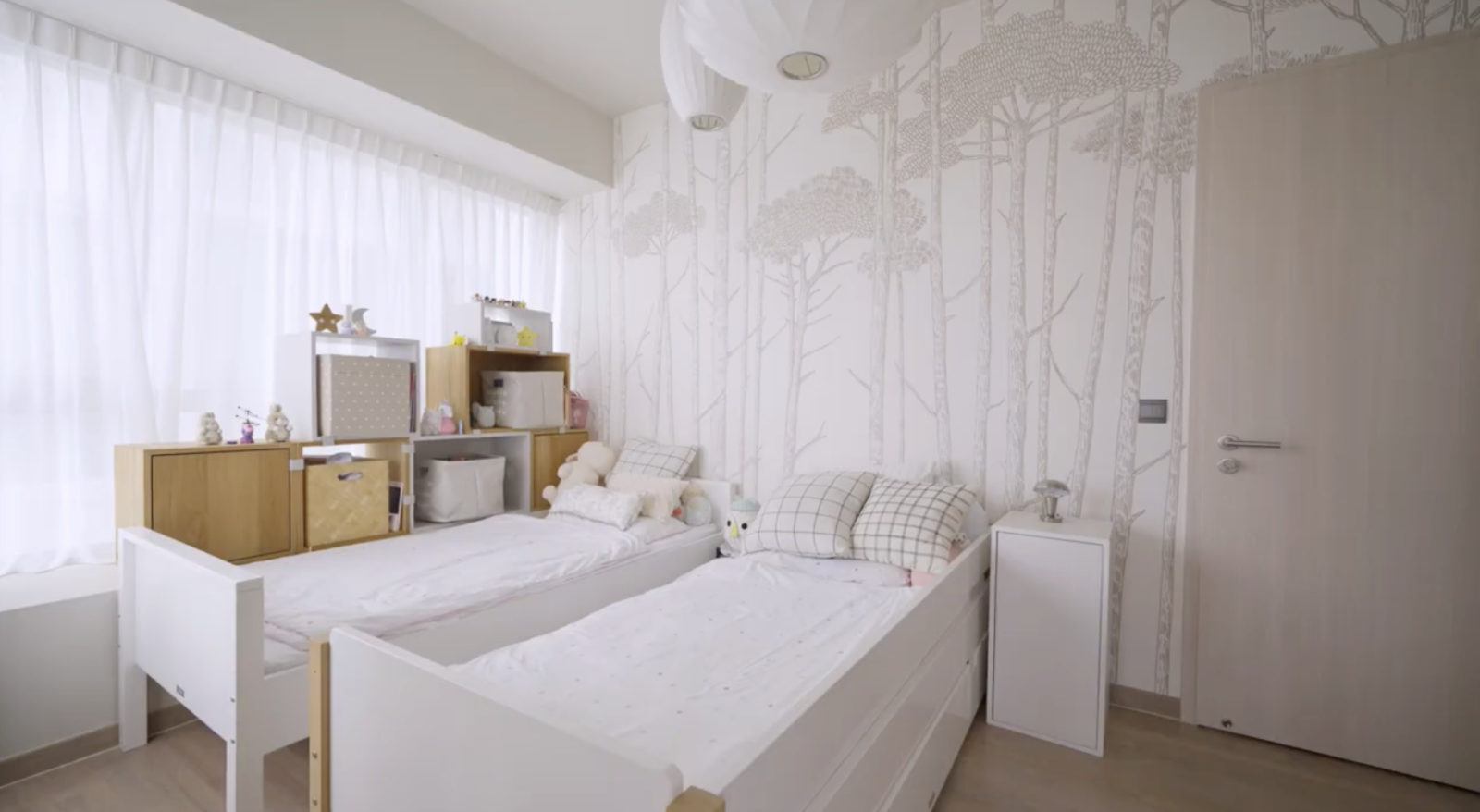 The master bedroom is an absolute sanctuary. The existing bay window has been creatively utilised with a wooden frame that helps to frame the views beautifully. Adding to the room's sophistication is a hanging Louis Poulsen lamp, a chic addition that completes the room perfectly.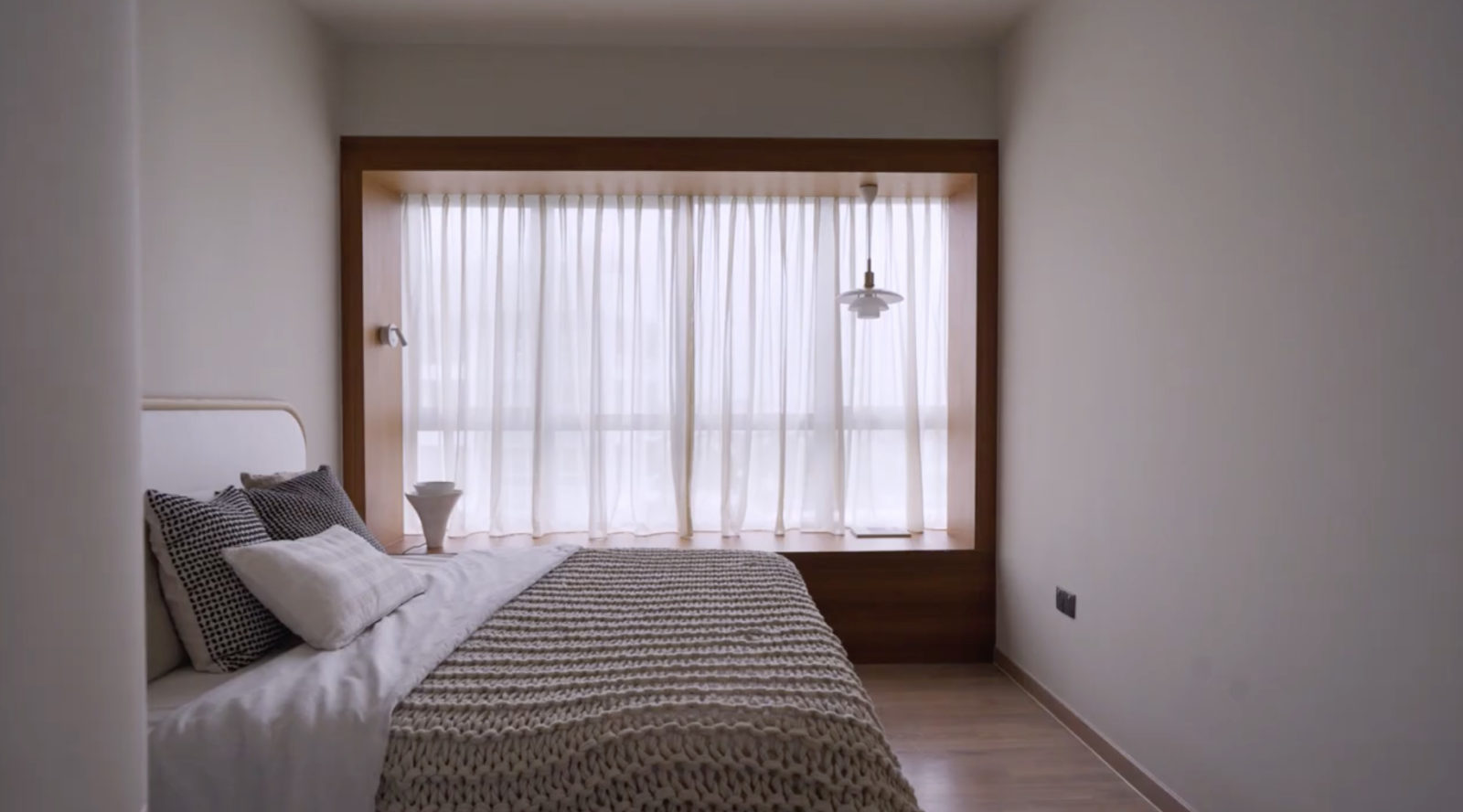 Special thanks to interior designers Georgina and Genevieve and the homeowner for opening up their home to us. If you'd like to get connected to them for the design of your own home, you can reach out to them via this link. Receive a $500 Stacked Store credit upon successful sign-up and completion of the project.