Insider Tour

Inside A Light-Filled Red Brick Home With An Open Airwell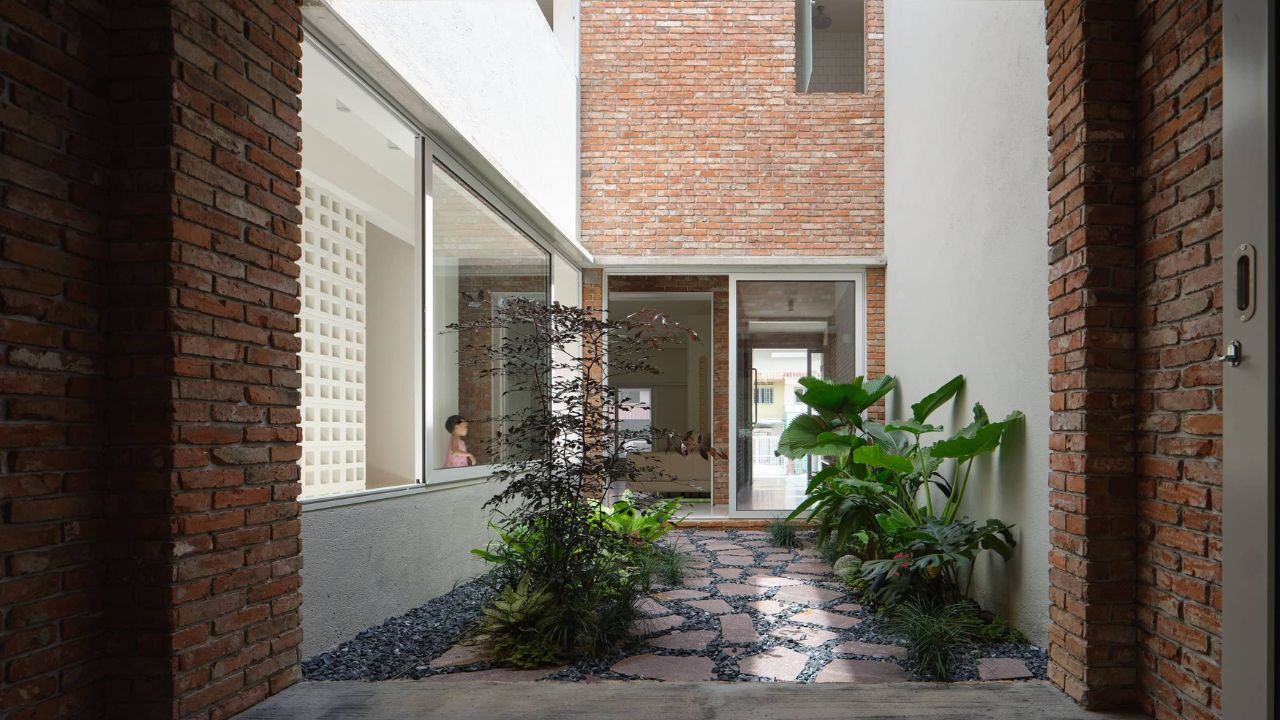 2
min read
In this week's Insider Tour, we visit a gorgeous landed home designed by Alittlepractice. Spanning 4,000 square feet of built-up space, it boasts an array of unique features. As you enter, you are greeted by a long entryway lined with reclaimed red brick imported from China, while the terrazzo flooring runs throughout the entire home.
The highlight of the home is undoubtedly the airwell, which not only serves as a garden space but also brings in natural light and ventilation to the house. The living area is adorned with loose furniture, which allows for easy revamping of the space in the future. Glass sliding doors separate the living area from the kitchen, which also includes the dining table, as it's the most used space in the house.
The kitchen leads to the rear yard, where the owners have built a barbecue area and added a back gate for easy access to the park connector. The bathrooms are equally striking, with terracotta floor tiles that form a sharp contrast with the white tiles on the walls.
The master bedroom features a long line of in-built carpentry for storage and a king-sized bed located in the middle of the room, which offers spectacular views of the park connector and canal. The master bathroom is equally impressive, with a bathtub and a unique skylight above.
Finally, there are two common bedrooms on the same level, both essentially the same size, with the main difference being the balcony that connects them. The attic floor also features a small skylight that brings in more natural light into the home.
Special thanks to the homeowners for letting us tour their home!
For more on this home, please visit: https://www.alittlepractice.com/#/jalan-chengkek/
Photos to credit Fabian Ong Photography.