Insider Tour
Inside A Family's Coastal-Themed Home Inspired By Beachfront Villas
Stacked
September 14, 2023

3

min read
3
min read
In this week's episode, we explore another five-room BTO flat at NorthShore, Punggol.
Spanning 1,216 square feet, this home juggles an immaculate beach villa aesthetic alongside family-friendly themes.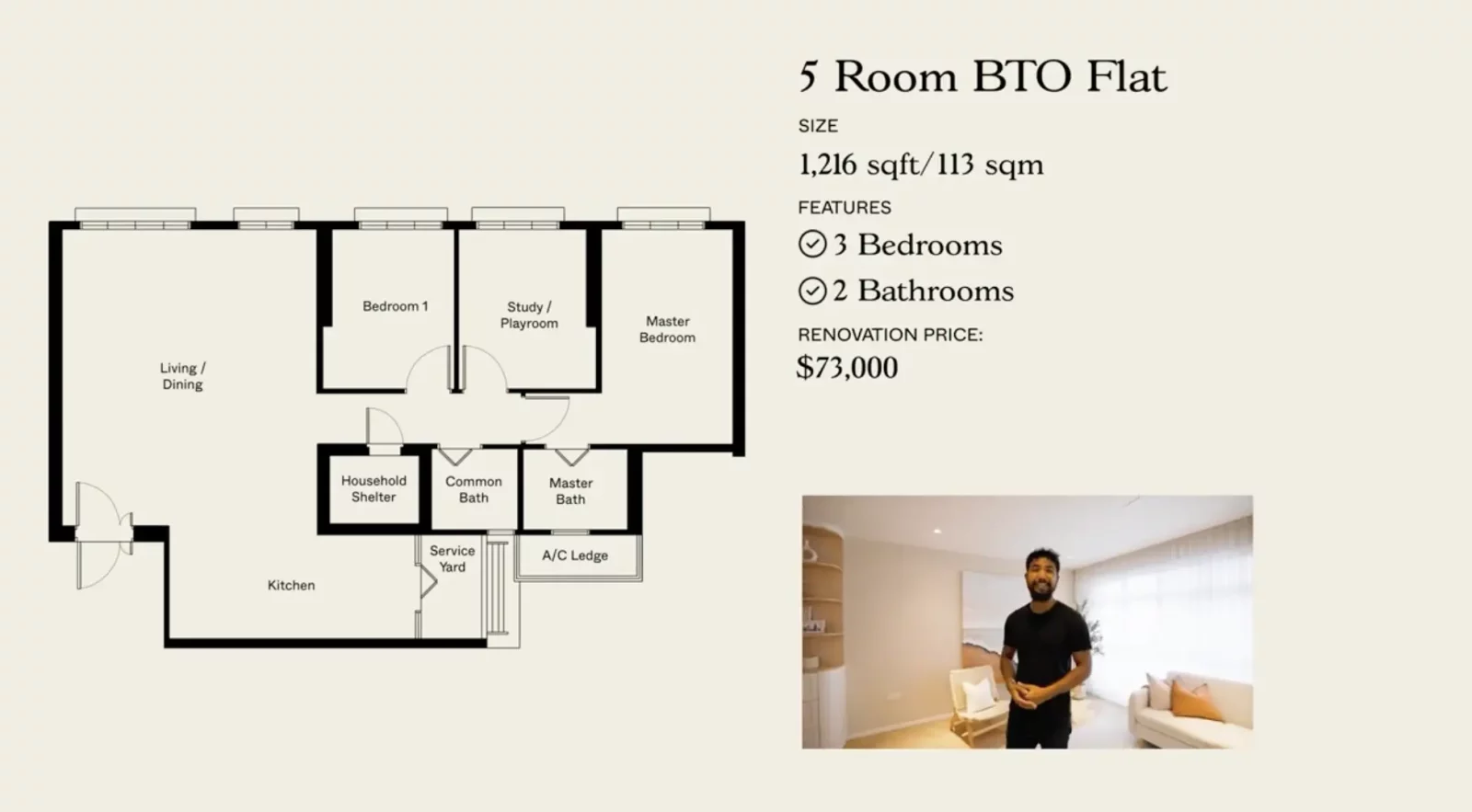 A sense of warmth and airiness greets anyone who steps into the home, blending elements of clean minimalism with bright cheeriness.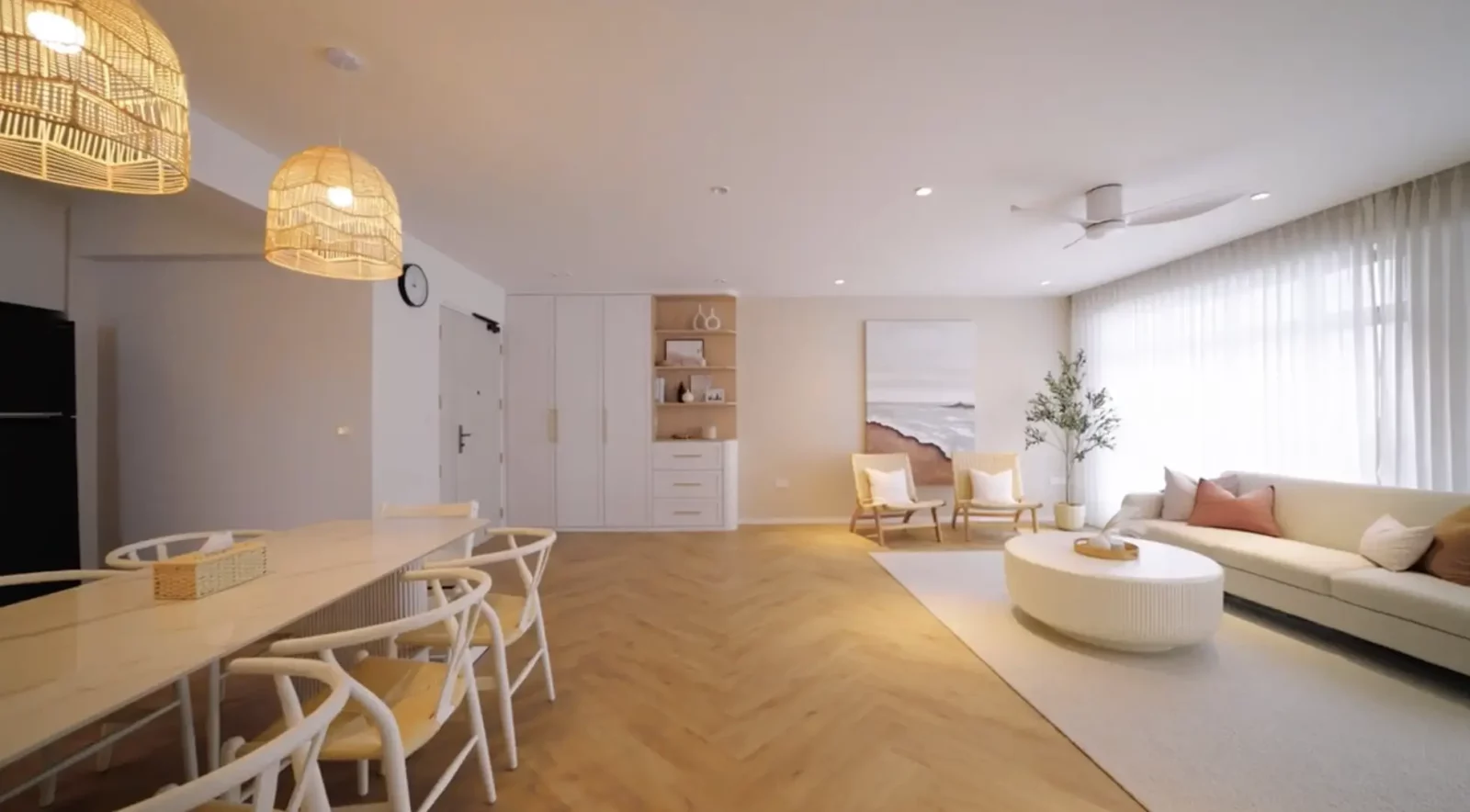 Starting from the entry, we find Shaker-style cabinets culminating in open display shelving, adorned with lighter wood tones and soft curved edges for the children's safety.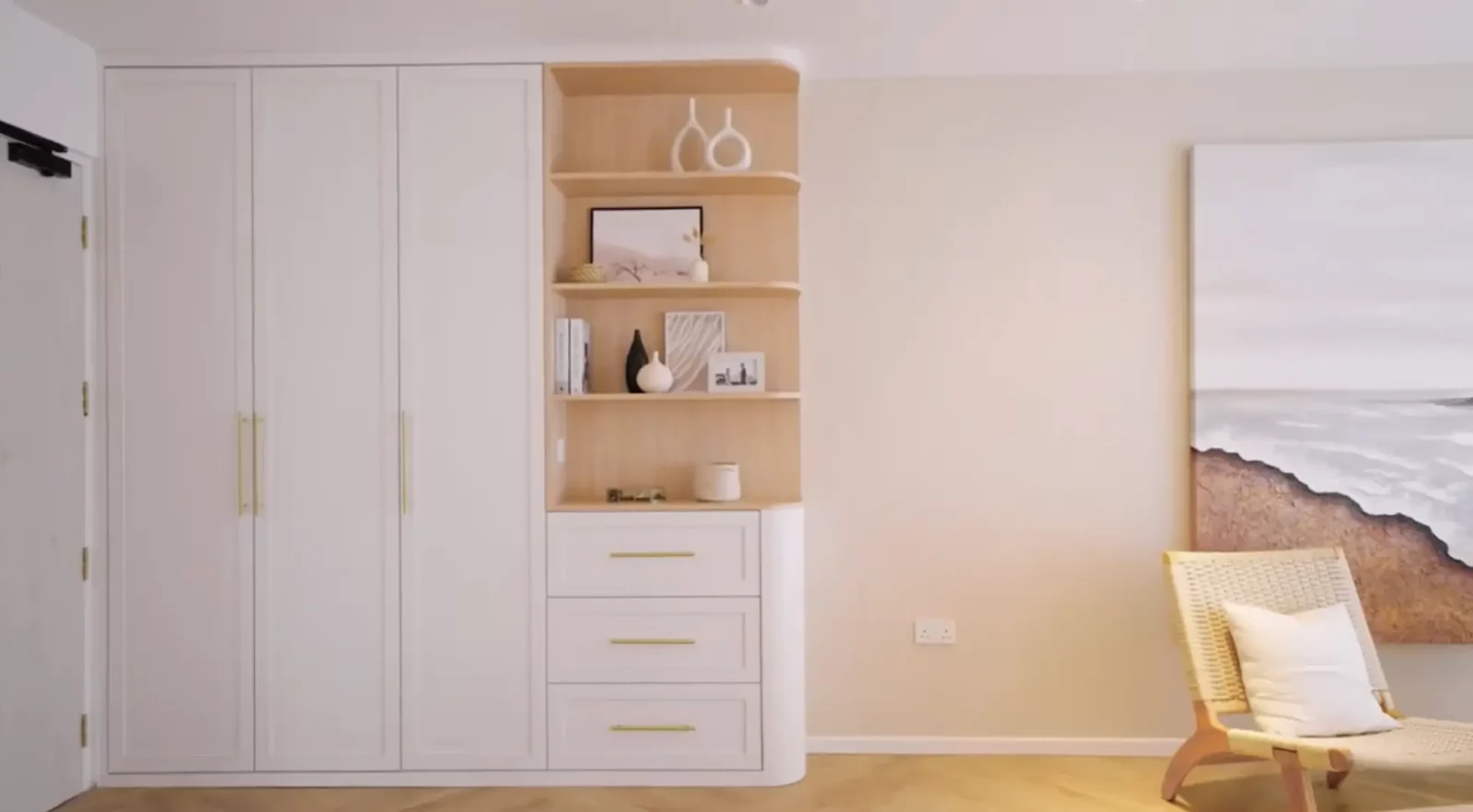 The living room sees an emphasis on open spaces, with the furniture flushed towards the end of the living area, leaving ample space in the middle for the kids to run around in.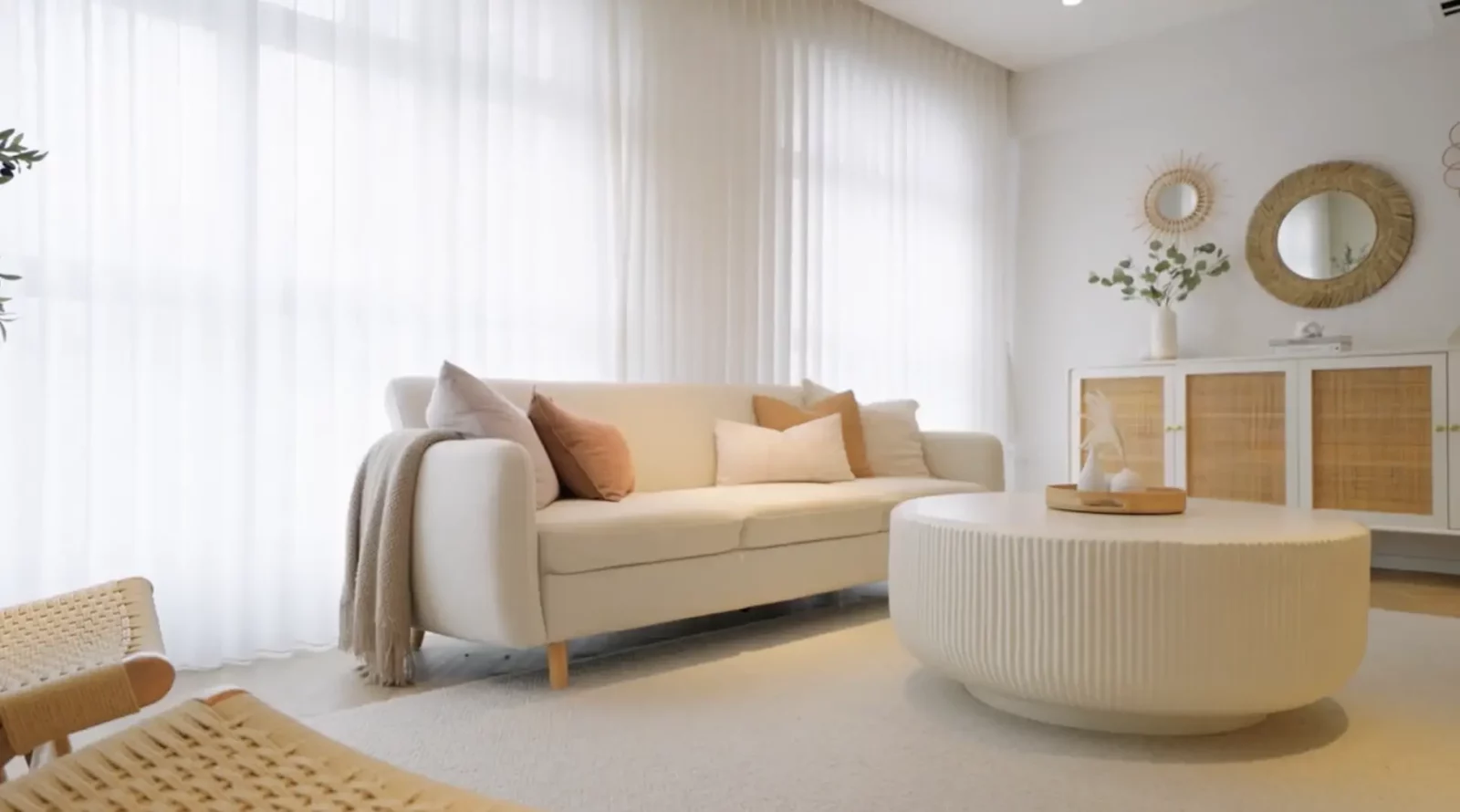 Adjacent is the dining area, featuring an eight-seater dining set accompanied by timeless wishbone chairs and rattan pendant lights. A niche is carved at the far end, adding a touch of character to the space.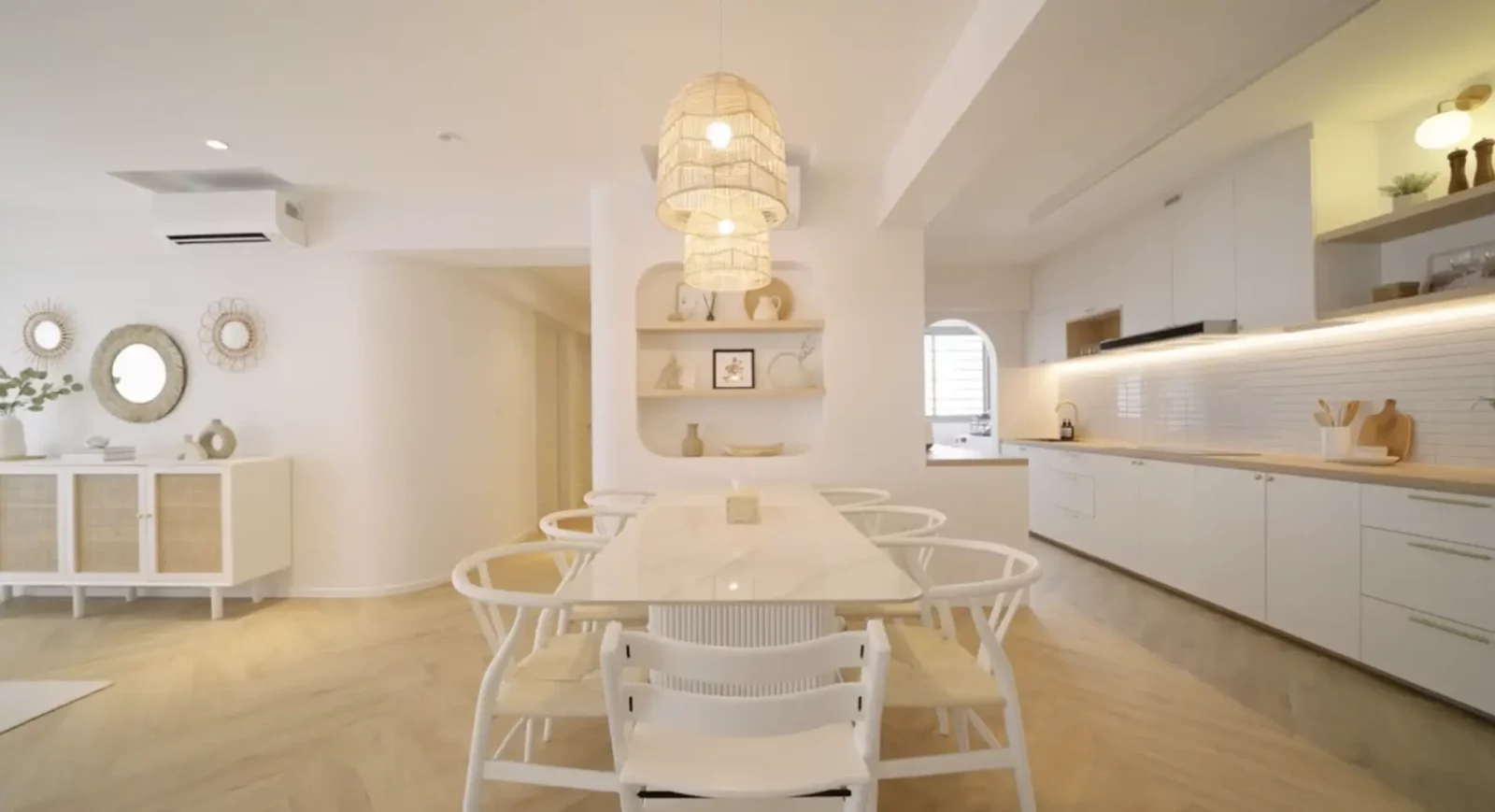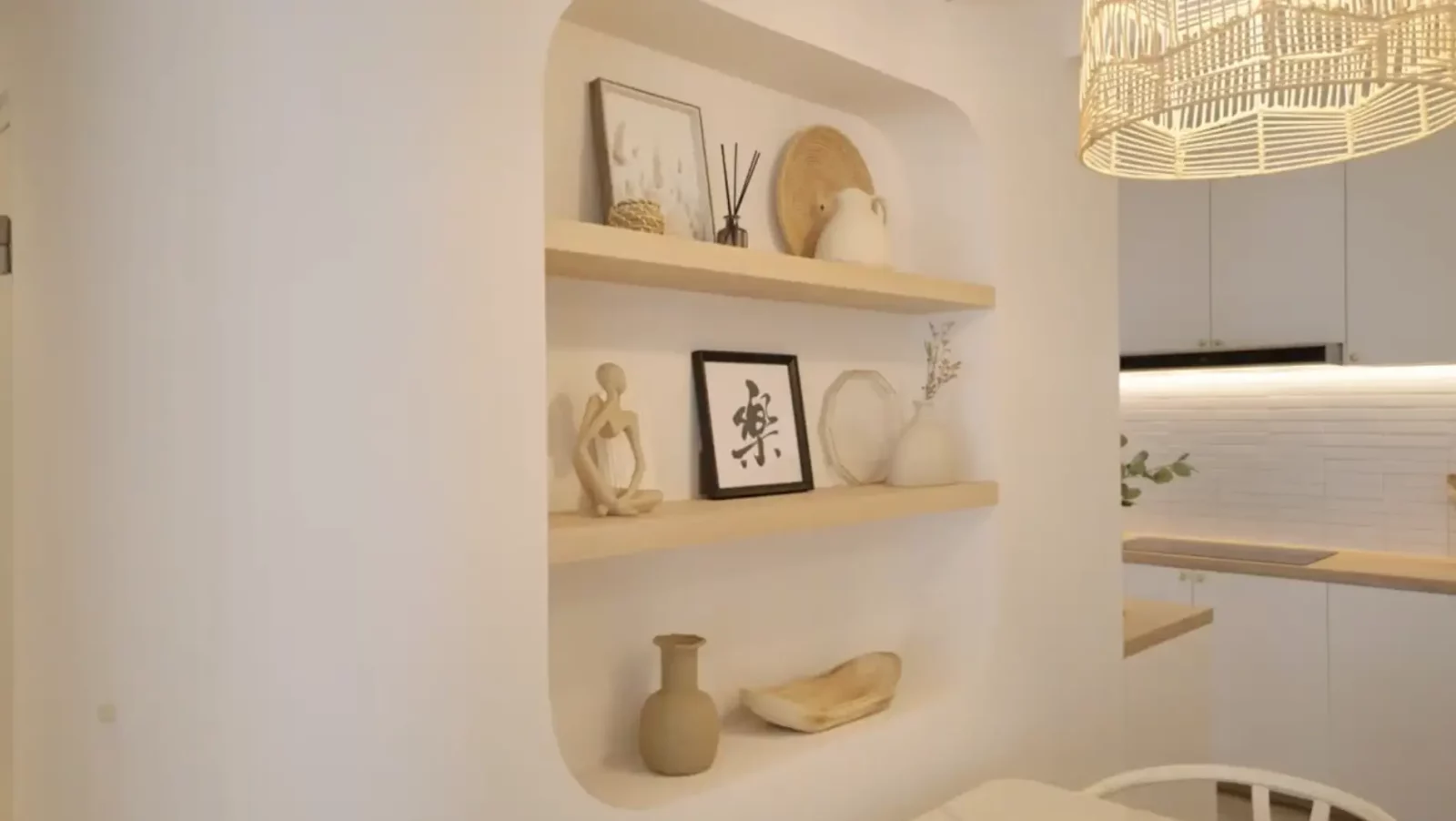 The kitchen is a highlight for cooking enthusiasts. Finished in a galley layout that features plenty of countertop space, it's both beautiful and functional.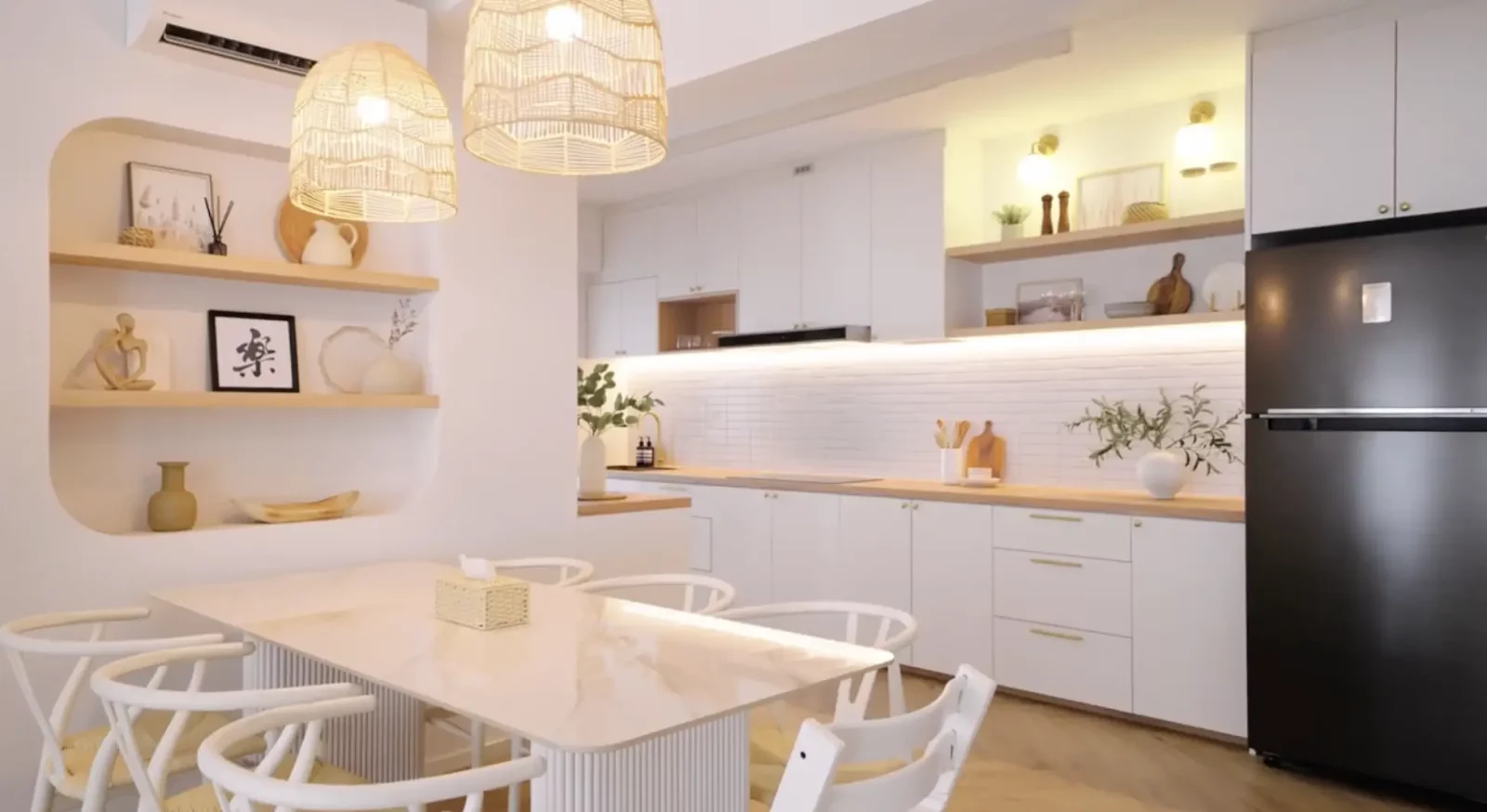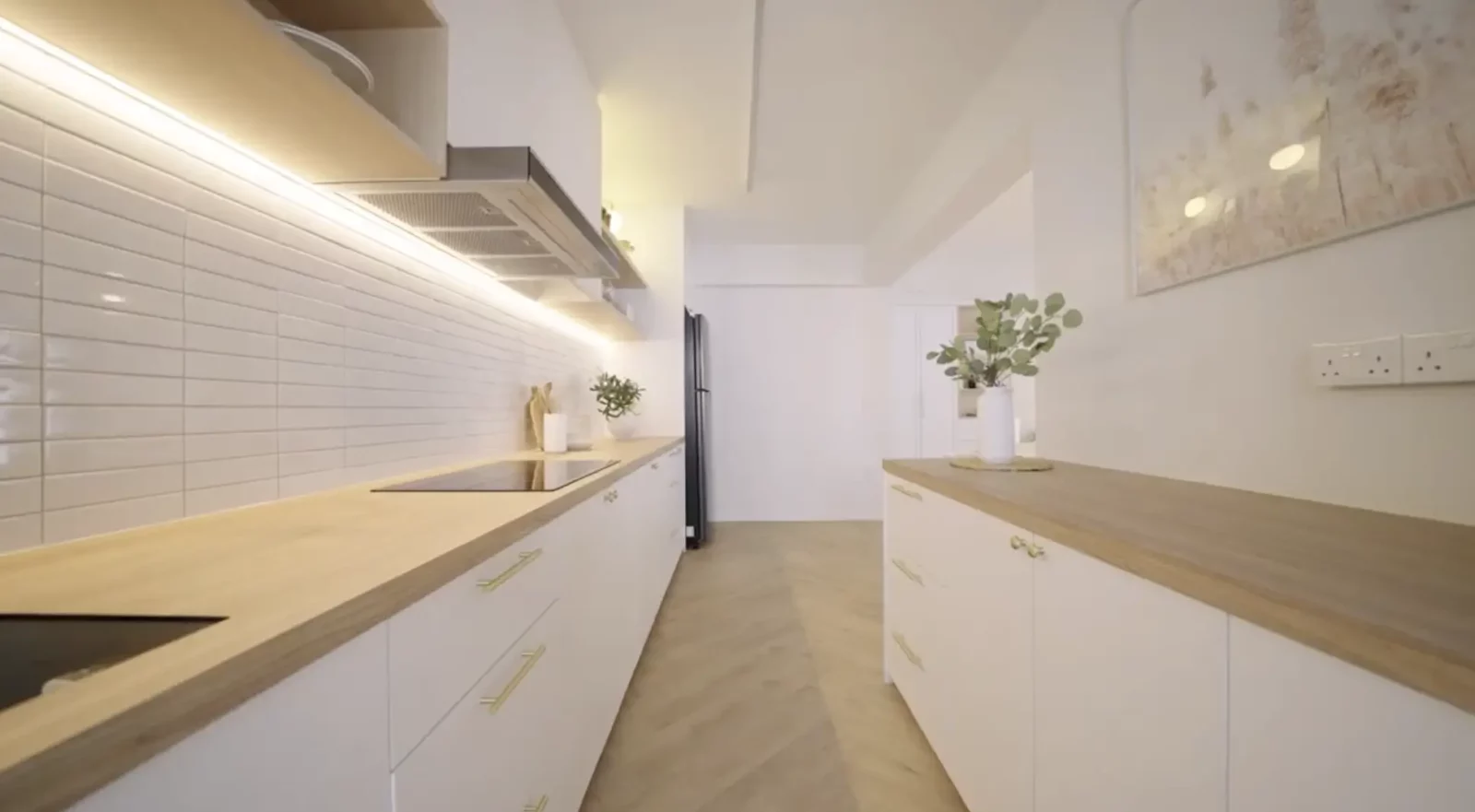 A utility yard is set at the far end, just past the arc entryway – which coincidentally helps to keep the laundry out of sight.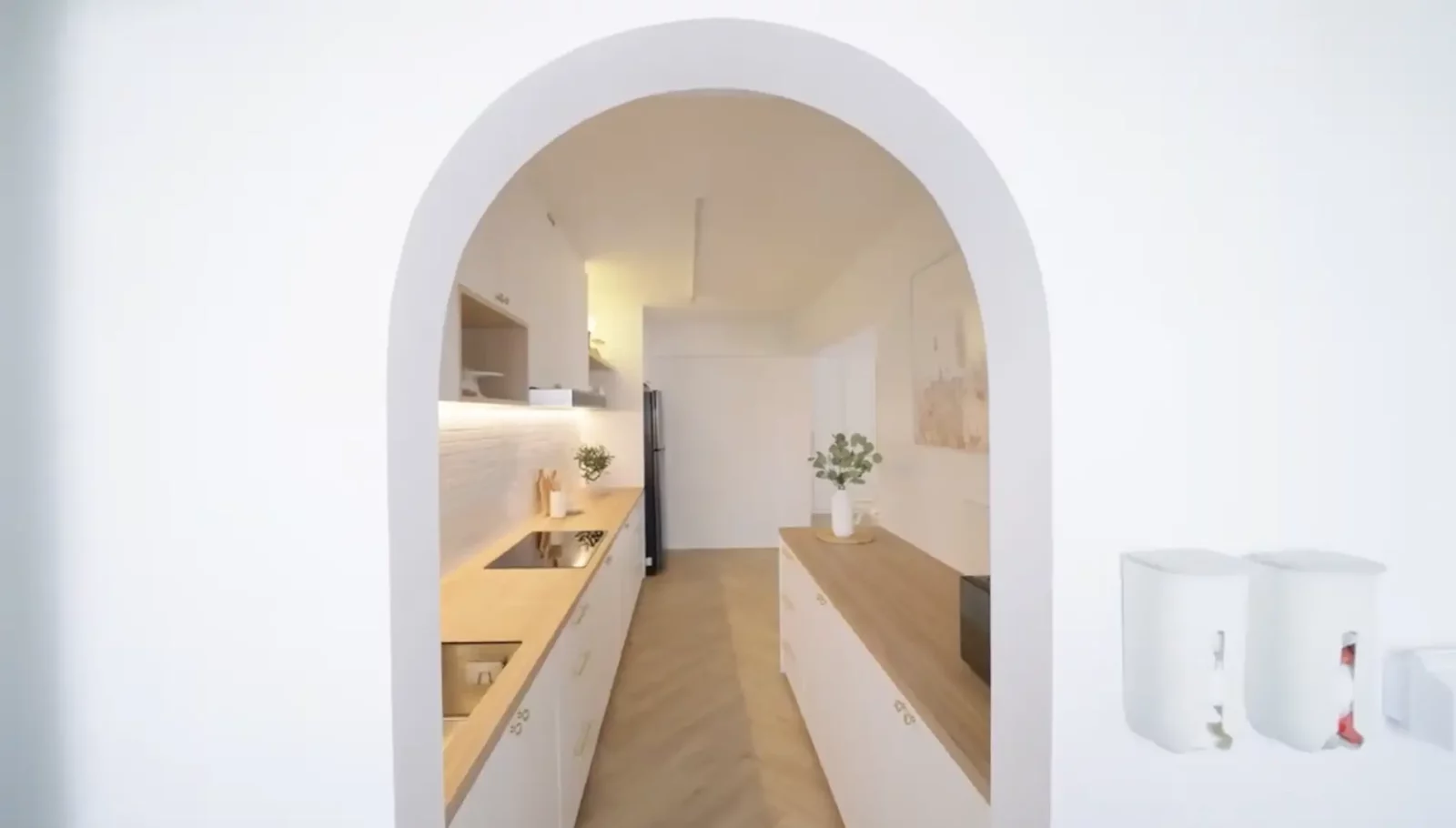 Heading to the rooms, we find the corridors finished in curved corners – again in the theme of child safety, while simultaneously softening the space.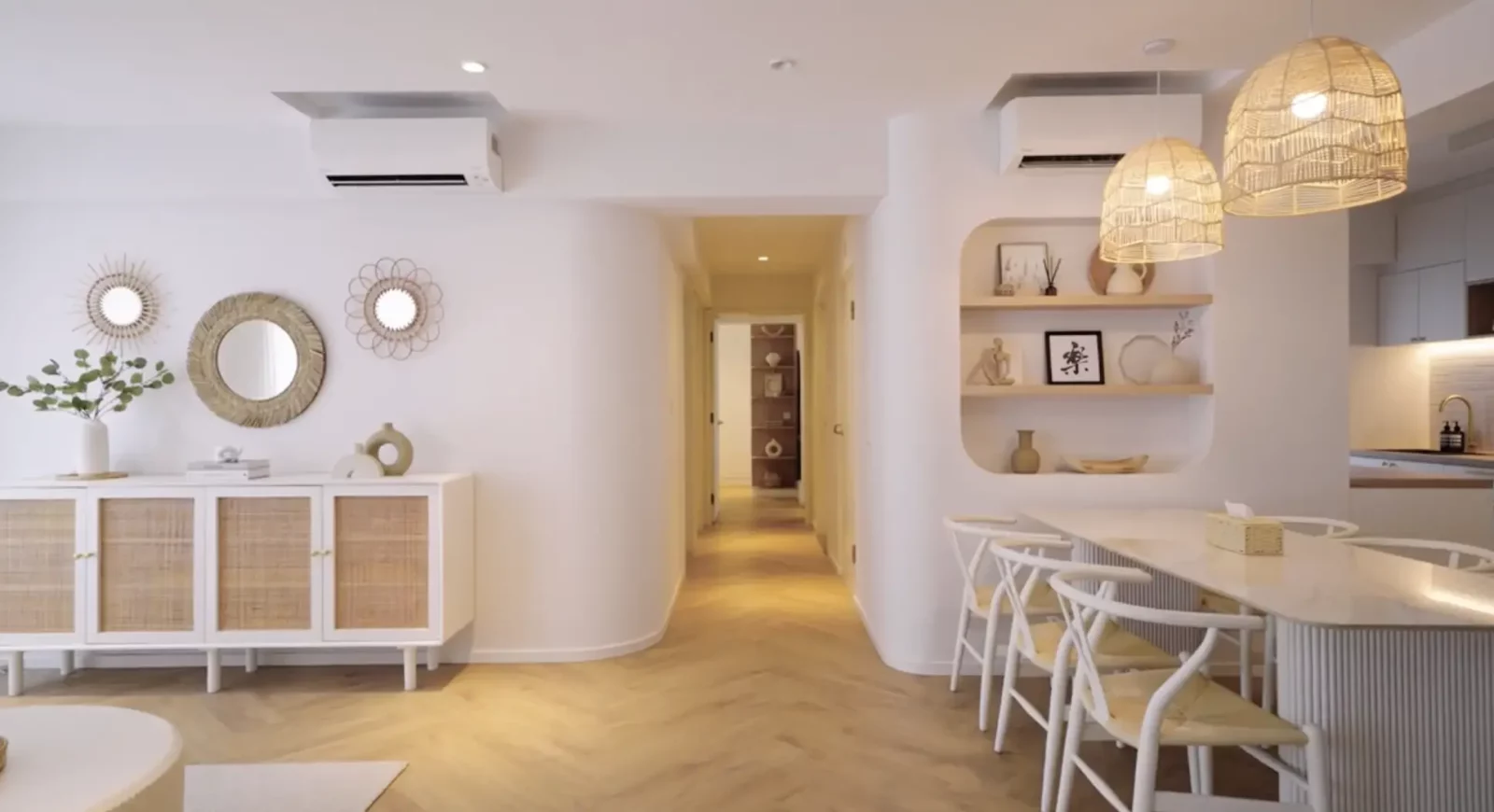 The kids' bedroom is fitted with modular furniture to adapt as they grow, and is finished in a playful safari theme.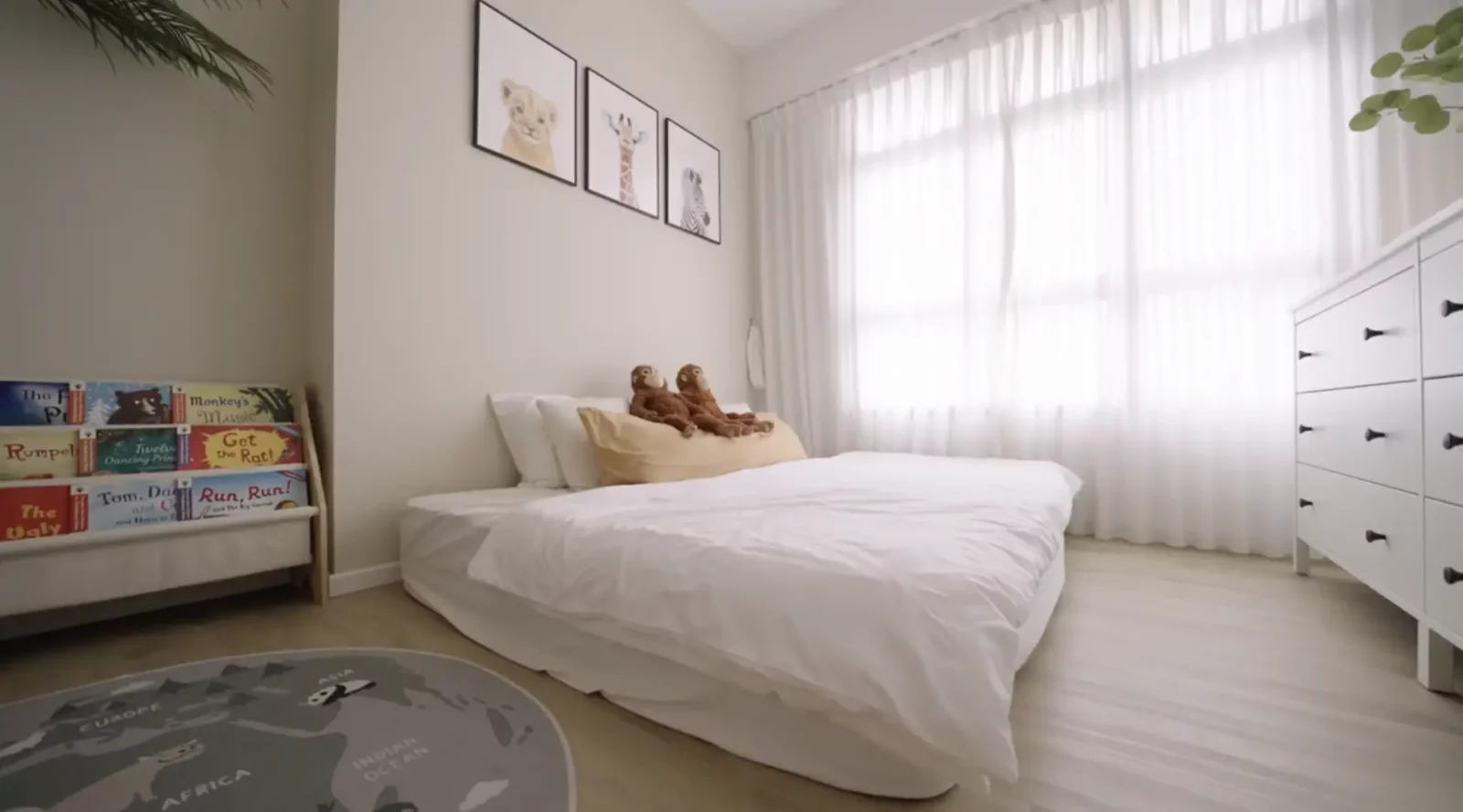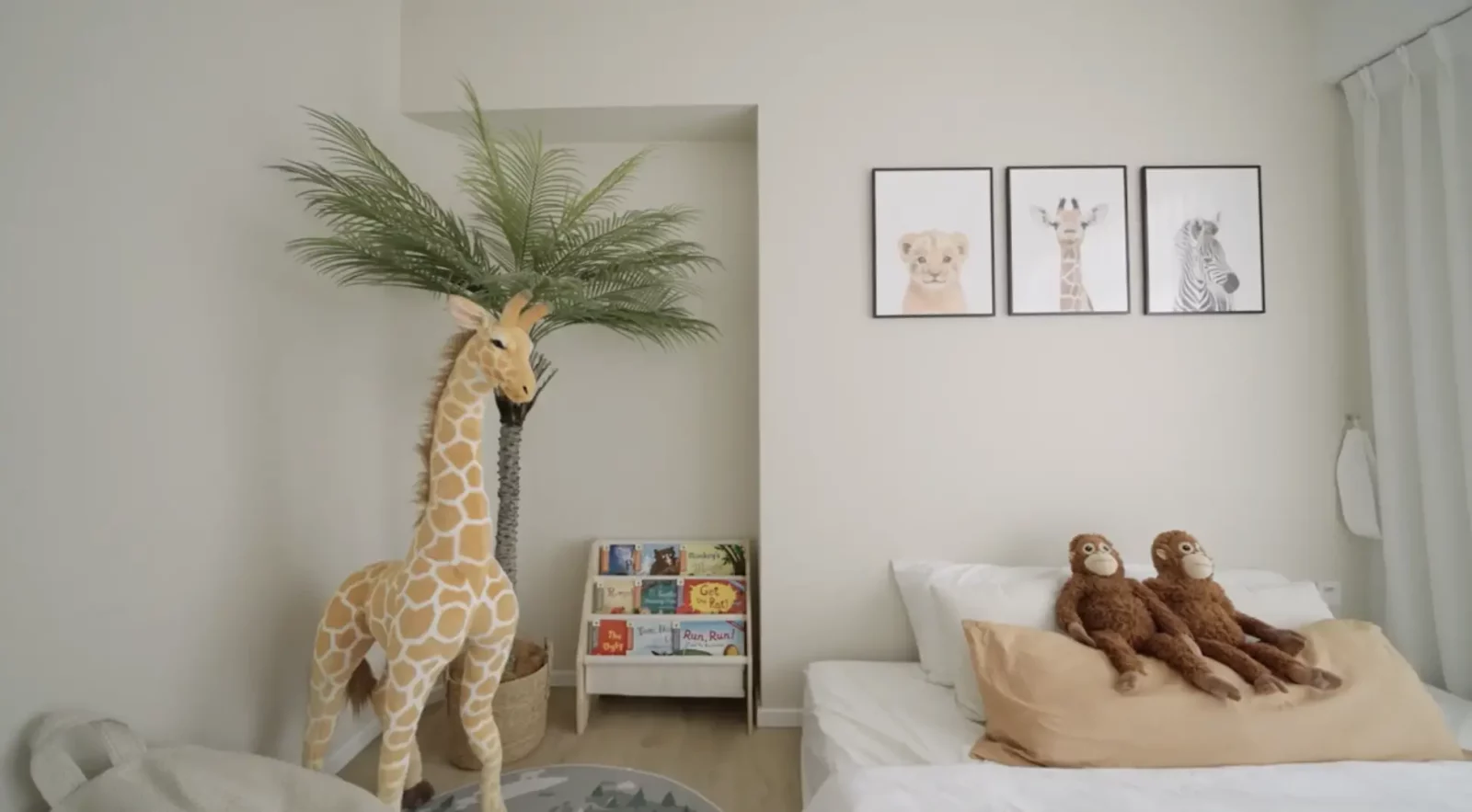 Adjacent is the workroom, which often doubles as a study/playroom for the kids.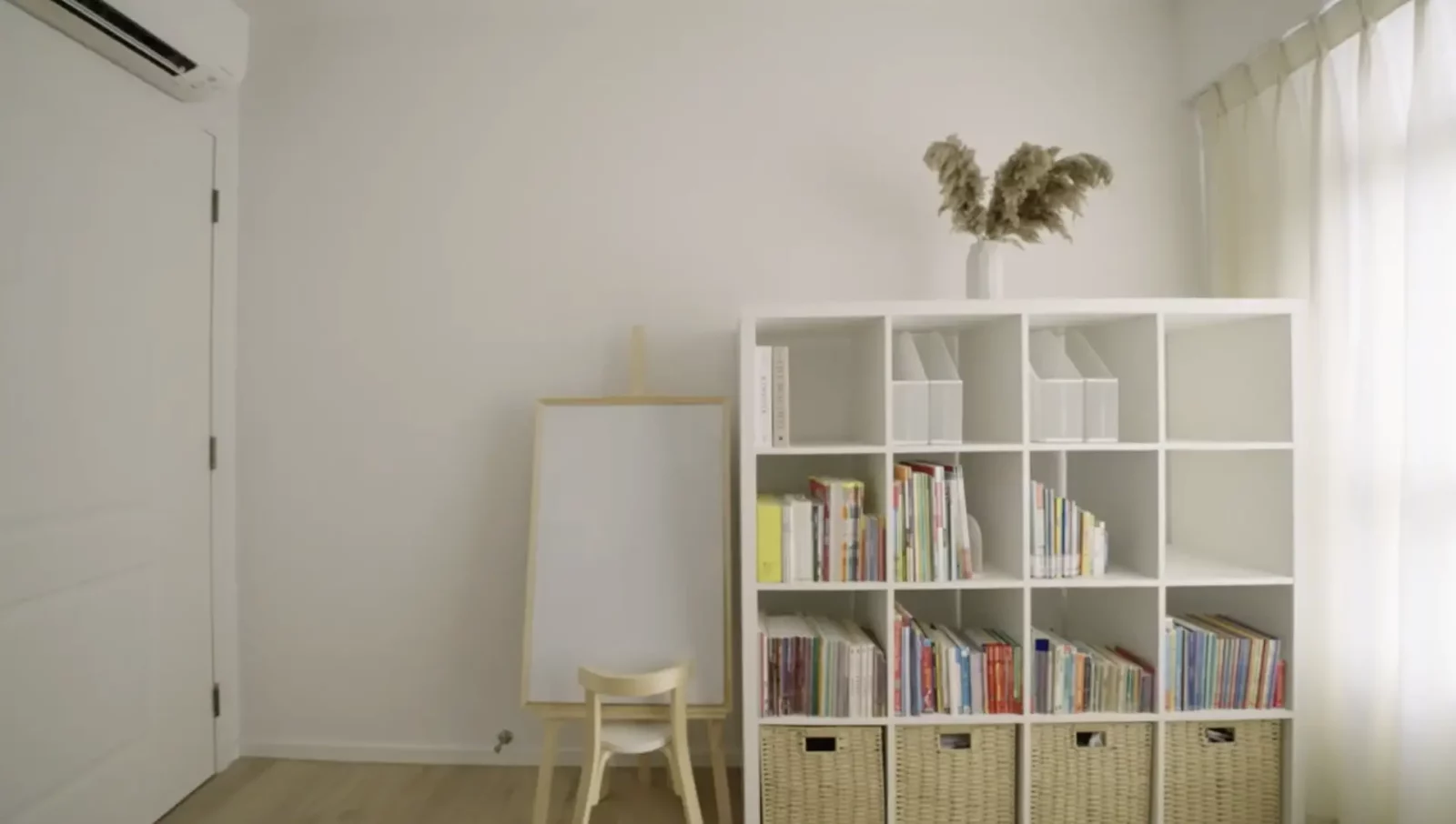 Opposite, we find the common bath – exuding a coastal theme, with its white aesthetics, wood vanity top, and chevron wall tiles.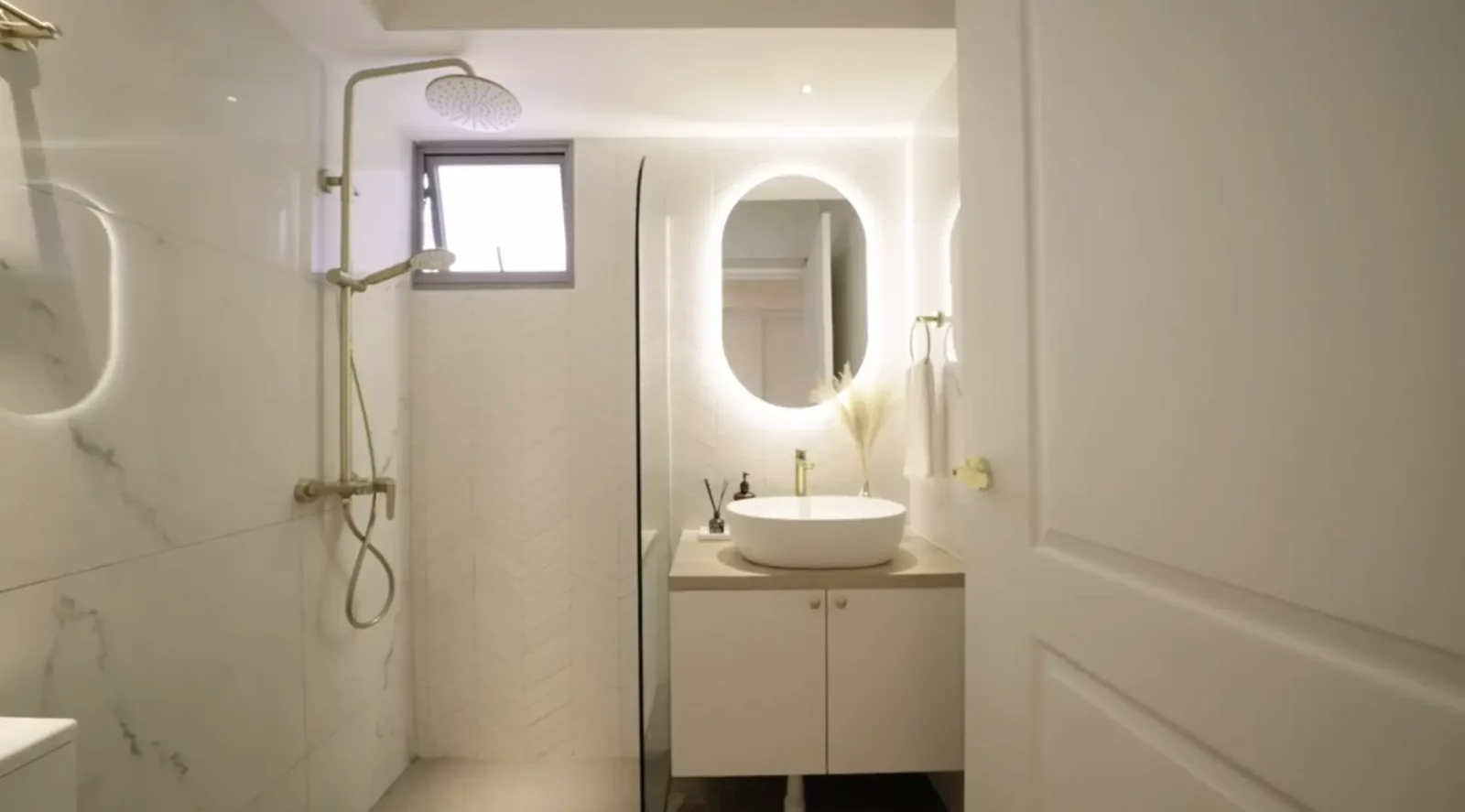 The same theme flows into the master bathroom.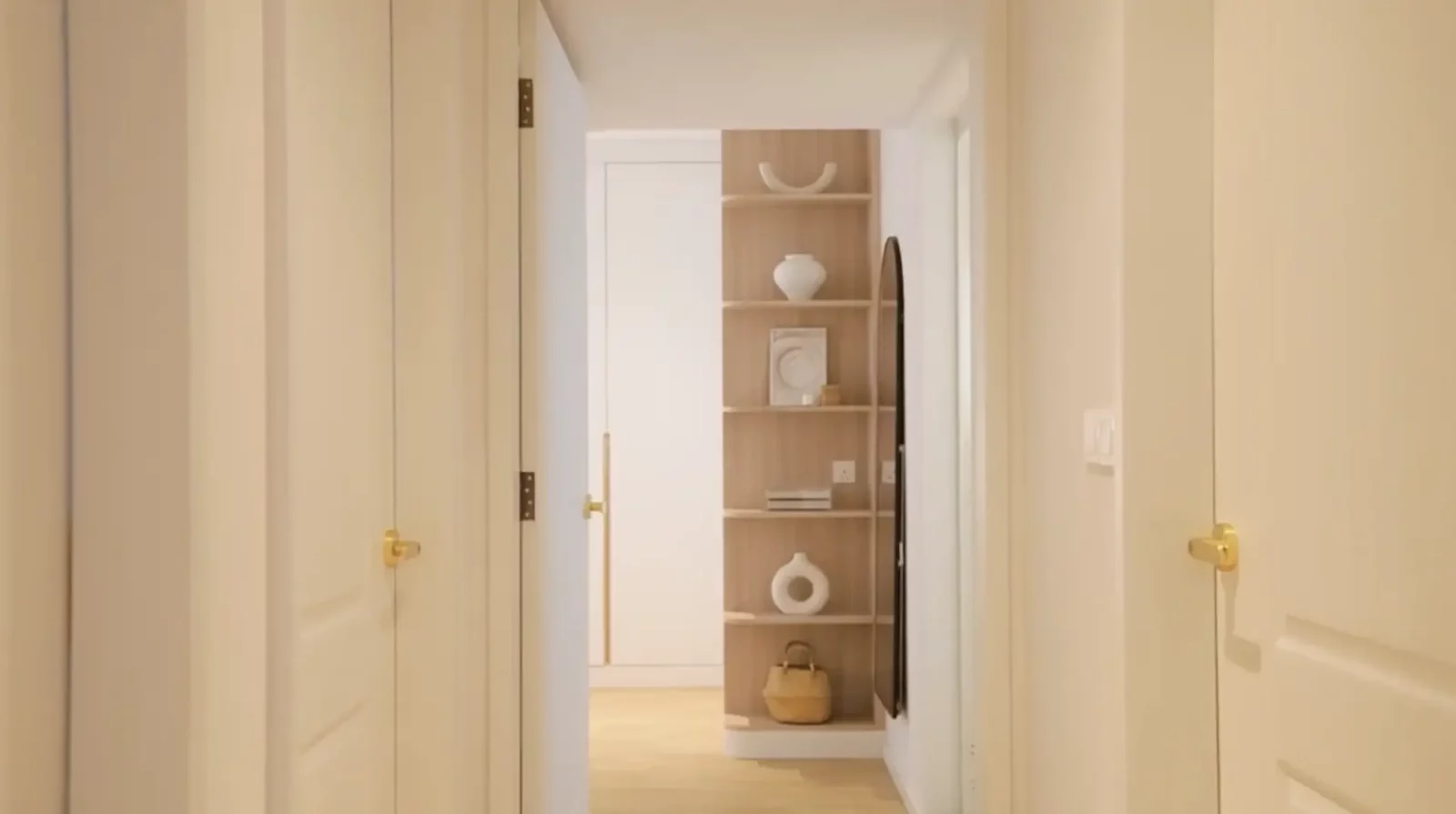 Finally, the master bedroom features an open display shelf that transitions to a right-angled wardrobe – once again designed with curved edges.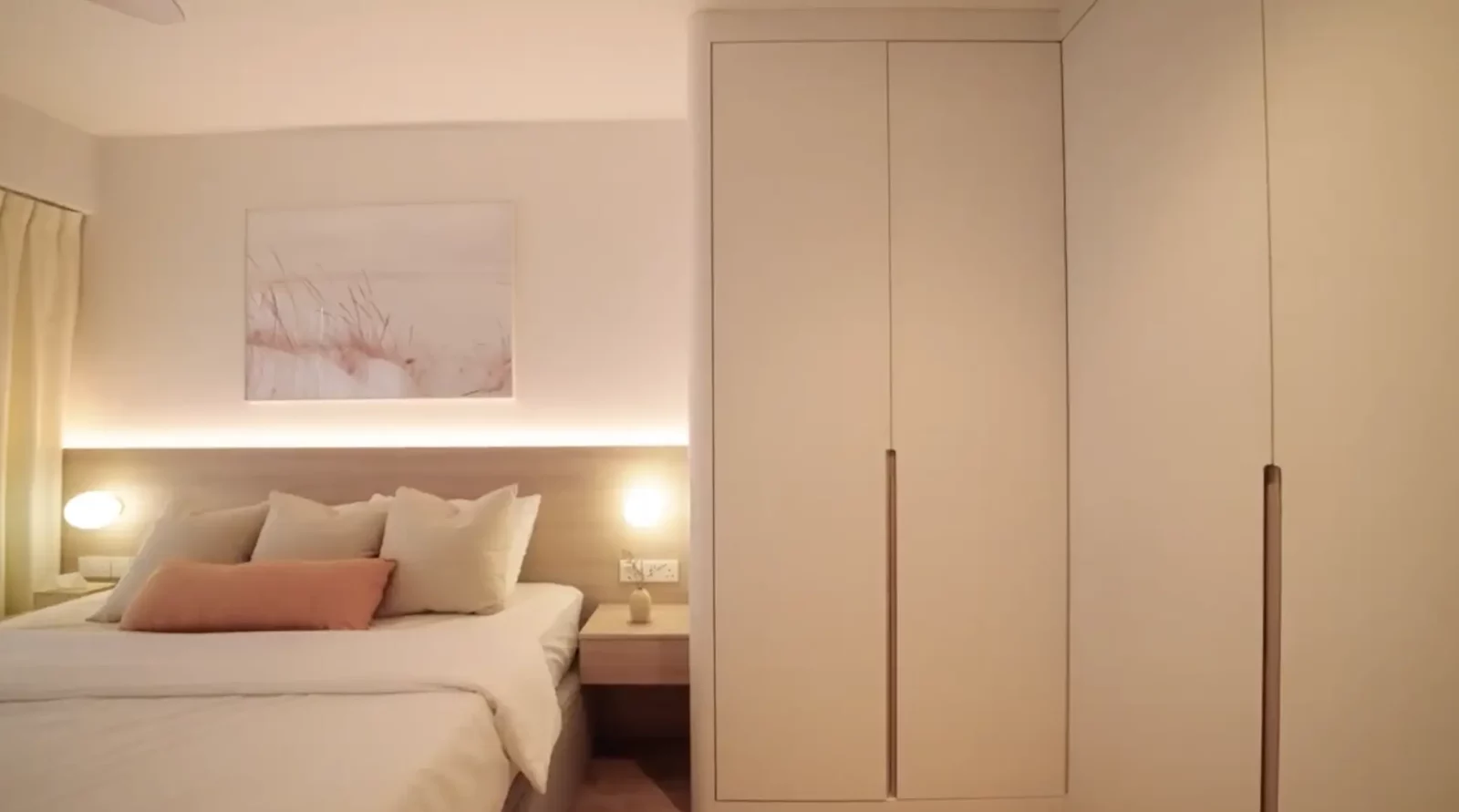 Simple yet beautiful sconce lights flanks the main bed, creating a warm and restful atmosphere for the couple.
As always, special thanks to the family (@northshoreloft) for opening up their home to us.