Living In

Inside A Dreamy Remake Of A 1970s Home With A Sky-Lit Atrium
Stacked
November 27, 2022

3

min read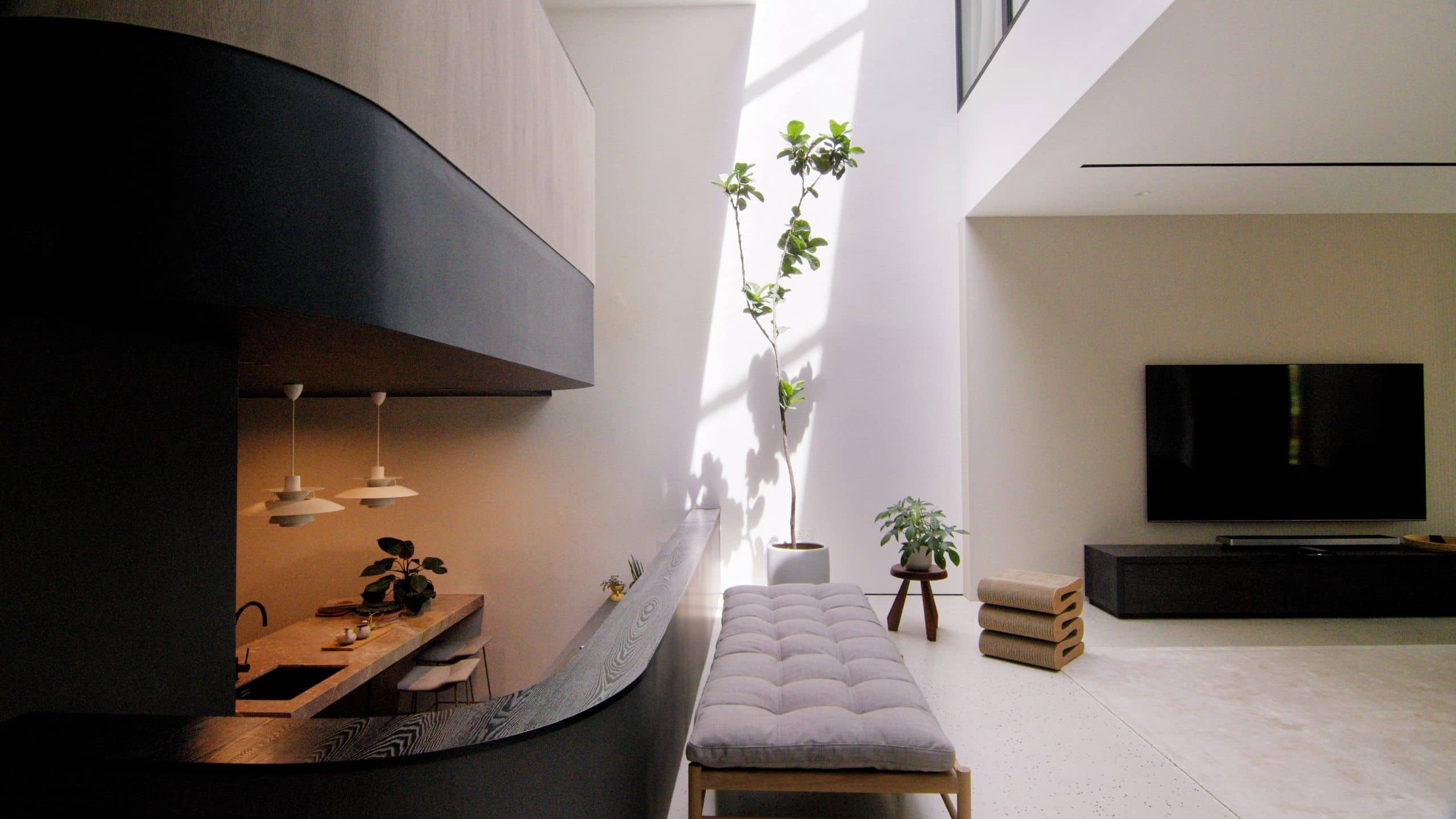 This week, we visit a landed home in the East that was designed in the 1970s. It's part of a cluster of 4 townhouses that was built for an extended family to stay together.
Designed by Gwen Tan from Formwerkz Architects, this home was designed for a young couple planning to start a family. Named the Light House, it was inspired by the light changes throughout the home. With a 3,490 square feet of built up space, the home has an interesting play of split levels that allows for different pockets of spaces. The first level features the garden, dining, living and a very cosy sunken kitchen.
The salmon coloured marble of the counter was specially chosen to help accentuate the warm colours of the space. In the living, there was a special square insertion between the living and dining to frame the view of the rear garden. Another interesting feature of the home is the sky atrium, as it brings about a lot of light into the house, and the space has been designed to allow hot air to escape at the higher levels.
For the master bedroom, it has 2 windows that overlooks the rear garden, as well as the atrium of the house. They also made sure to make everything soft and curved an anticipation of the needs of a growing child.
Special thanks to Gwen for showing us around this gorgeous family home. For more on Formwerkz Architects please visit: https://formwerkz.com/projects_selected/
If you are an architect, ID, or homeowner interested in featuring your home, please fill in our form at https://forms.gle/a1GmuwSCCFAns3GV9