Living In
Inside A Spacious Minimalist Home With Calming Grey Hues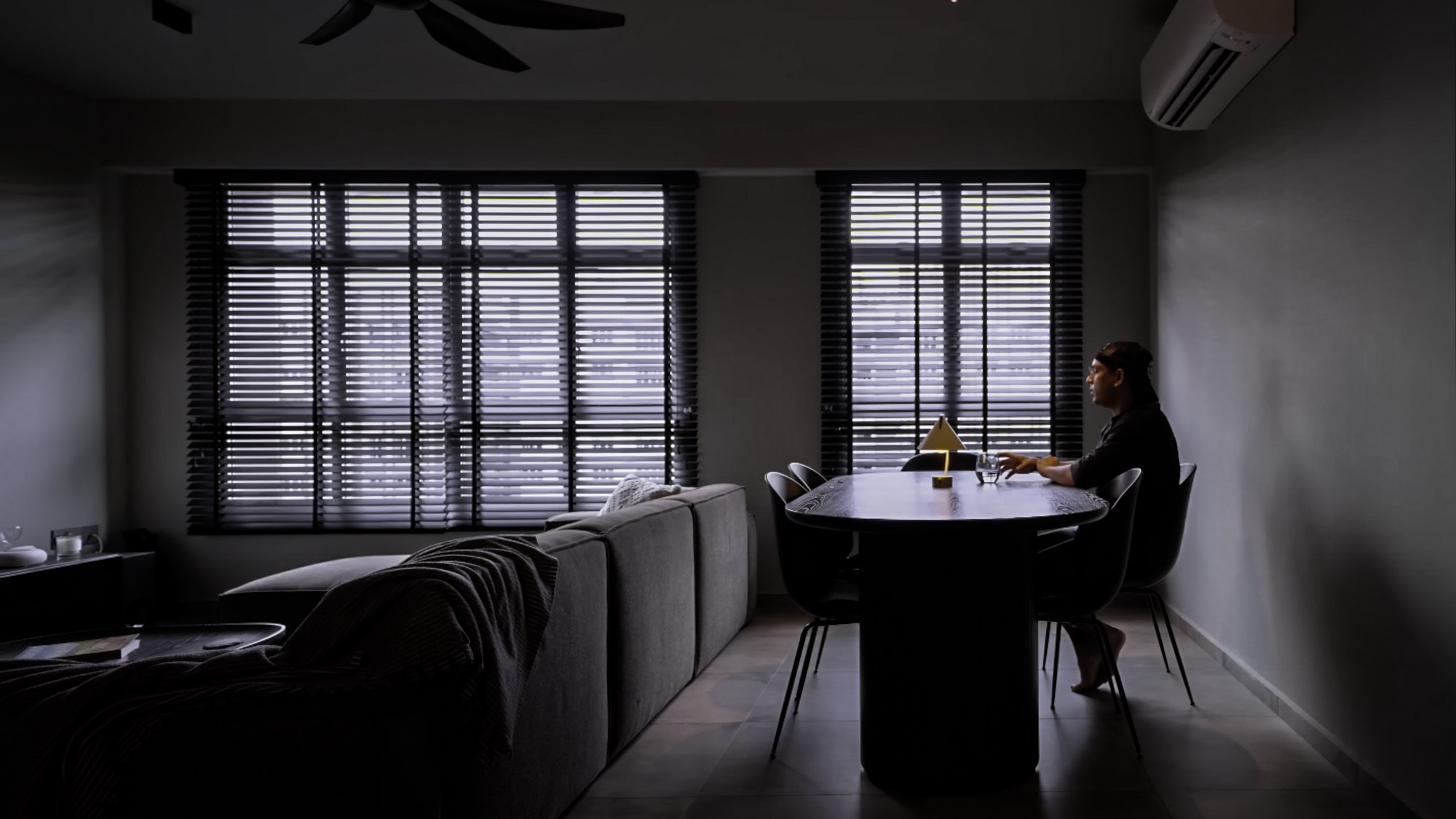 3
min read
In this week's episode, we explore a beautiful home in Punggol, Singapore. This spacious five-room BTO home spans 113 square meters and offers a welcoming and cosy atmosphere.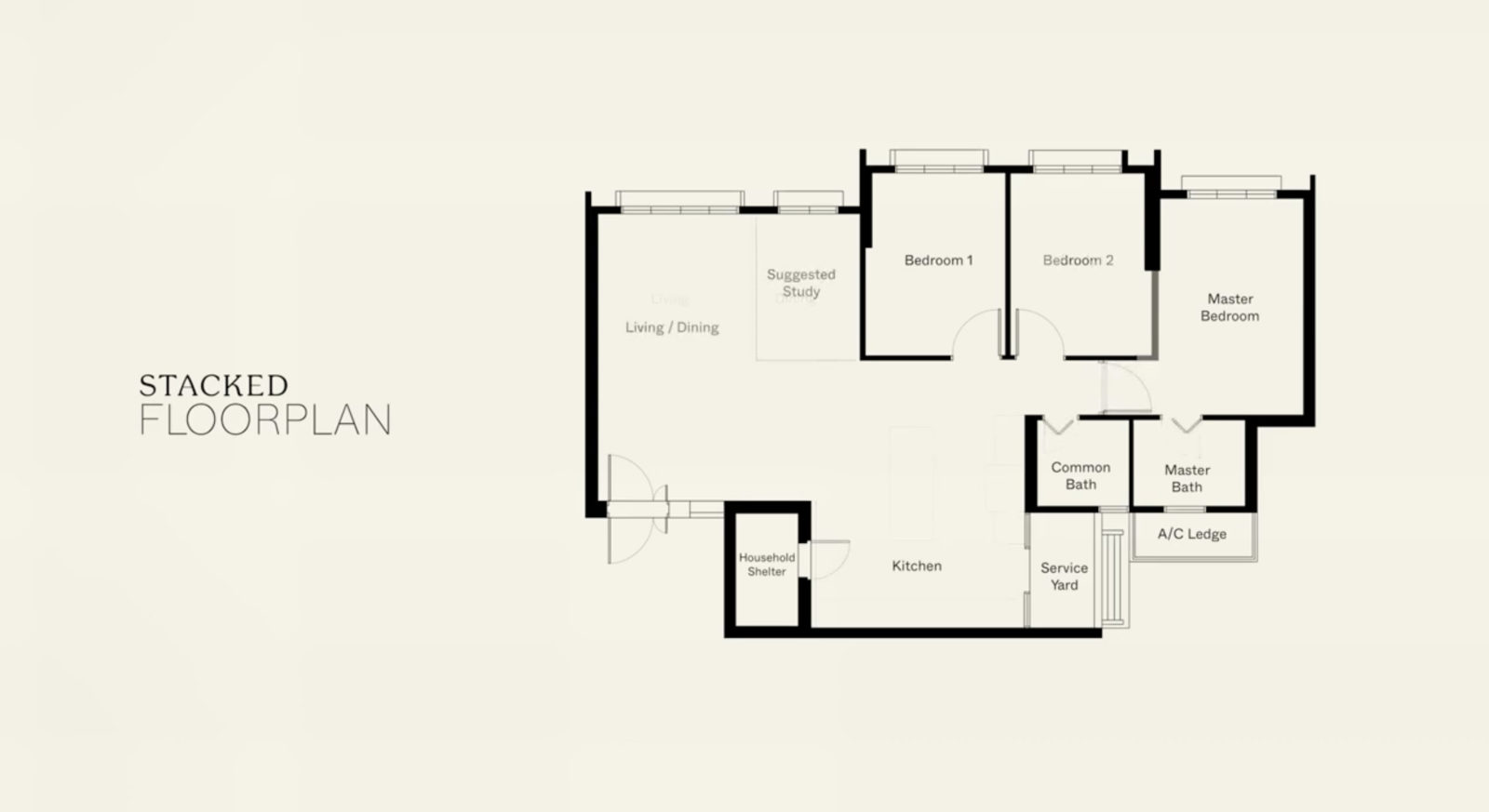 Upon entering, you're greeted by a well-thought-out open-concept design, complemented by carefully placed lighting that adds warmth and charm to the space. The entire house features a consistent tile option, creating a seamless and spacious look.
The entryway showcases a dark gate and door, leading to an unobstructed walkway that opens up to the living room, emphasizing the home's openness.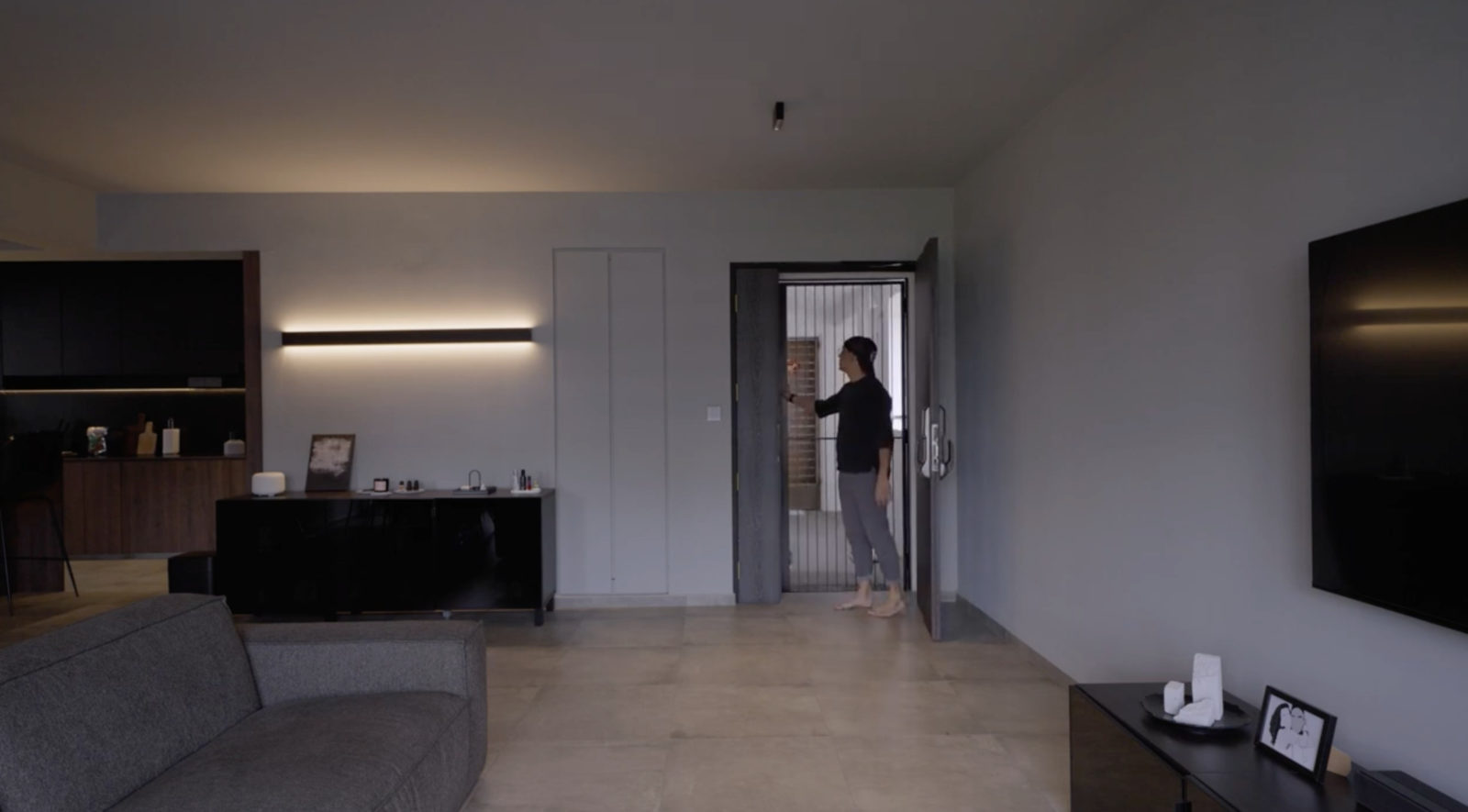 The living room itself offers a vast open space, perfect for hosting friends and family. A large sofa provides ample seating, ensuring comfort and relaxation for all.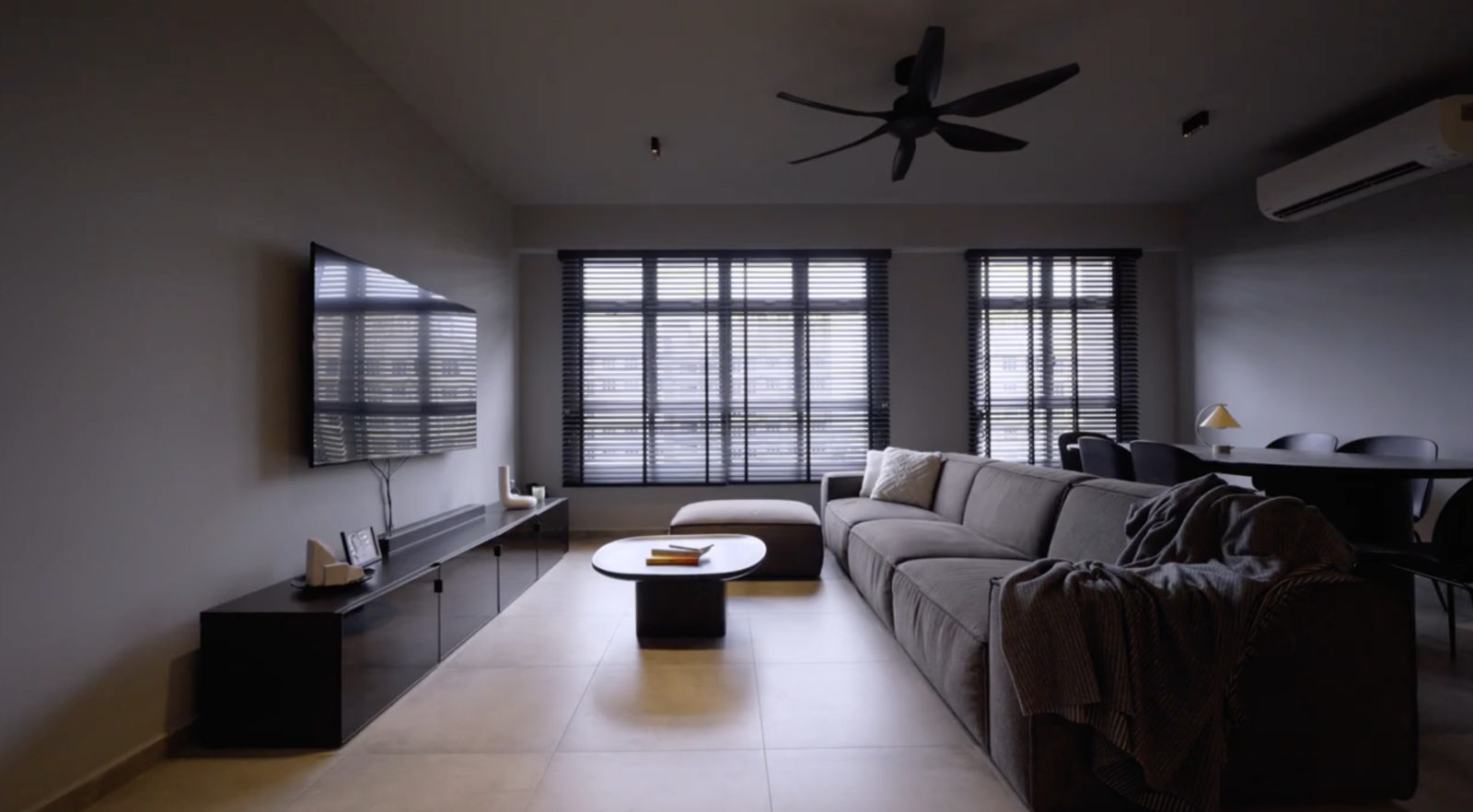 One noteworthy feature is the cleverly concealed bomb shelter, a common query from guests. Its seamless integration into the design is both practical and aesthetically pleasing.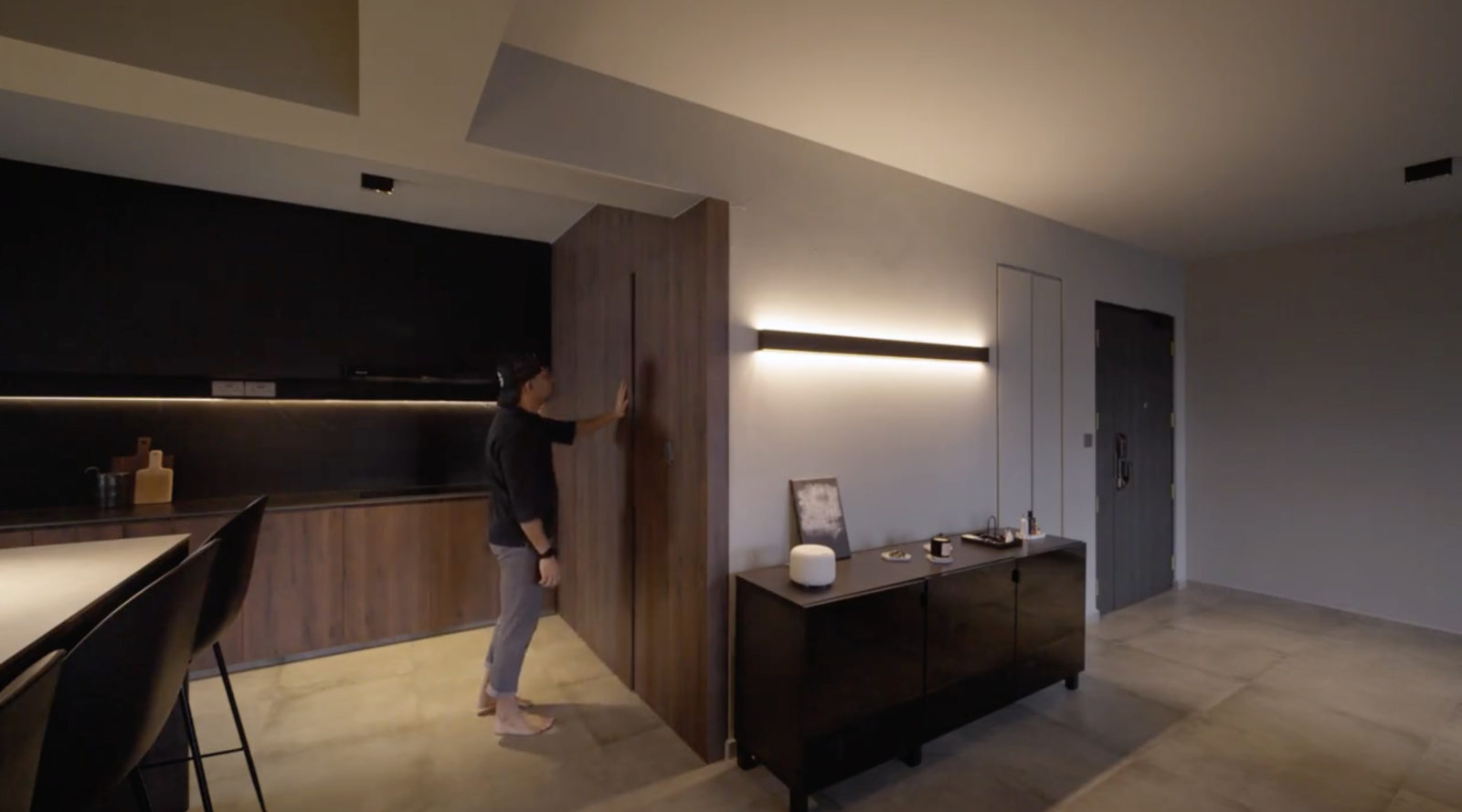 The kitchen, departing from traditional bright colours, embraces dark and black tones. The strategic lighting illuminates the food preparation area against the backdrop, creating a visually striking effect.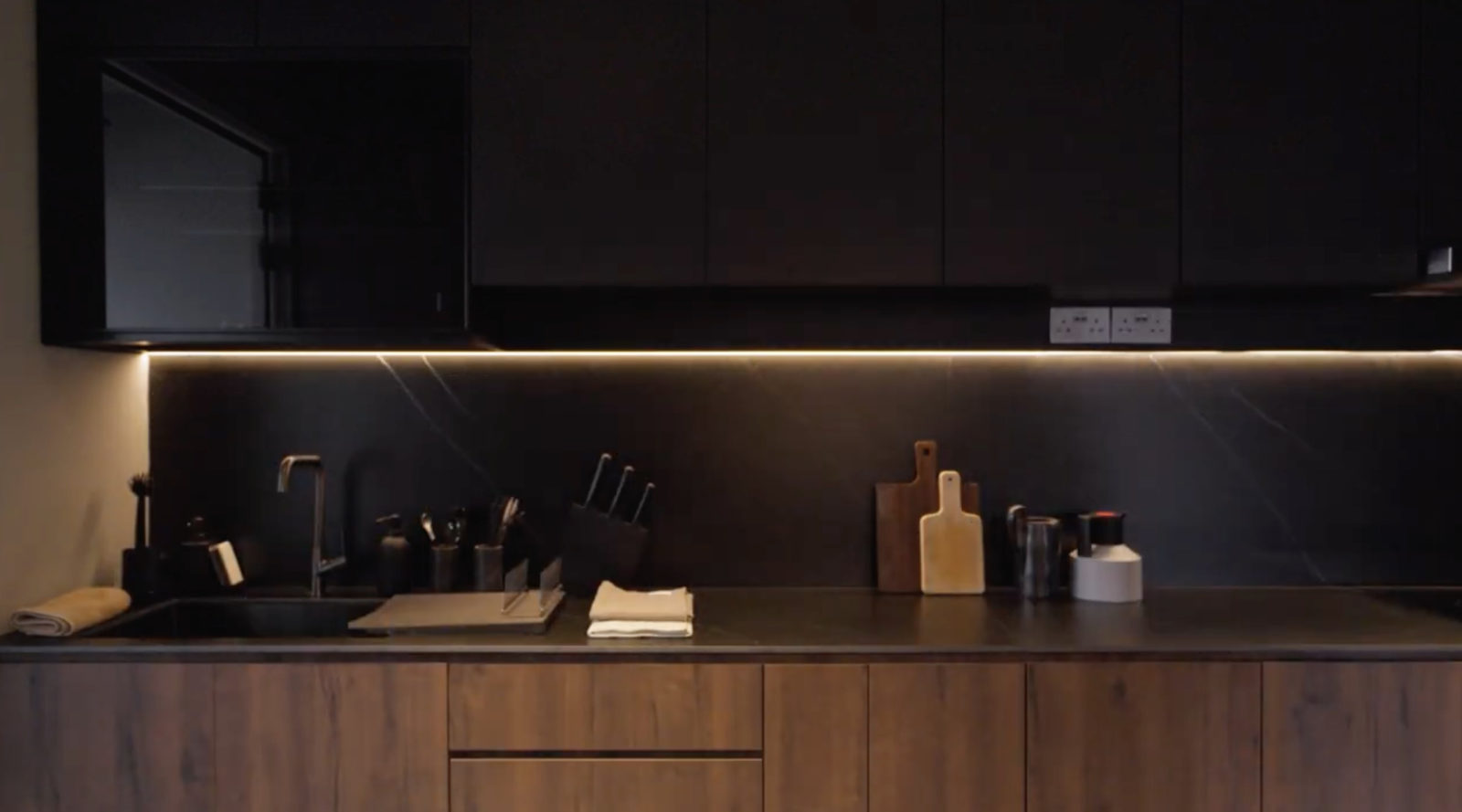 The kitchen island is a standout feature, serving as both a functional workspace and a gathering spot for loved ones. Crafted with the durable and low-maintenance volcan top, it effortlessly combines style and convenience.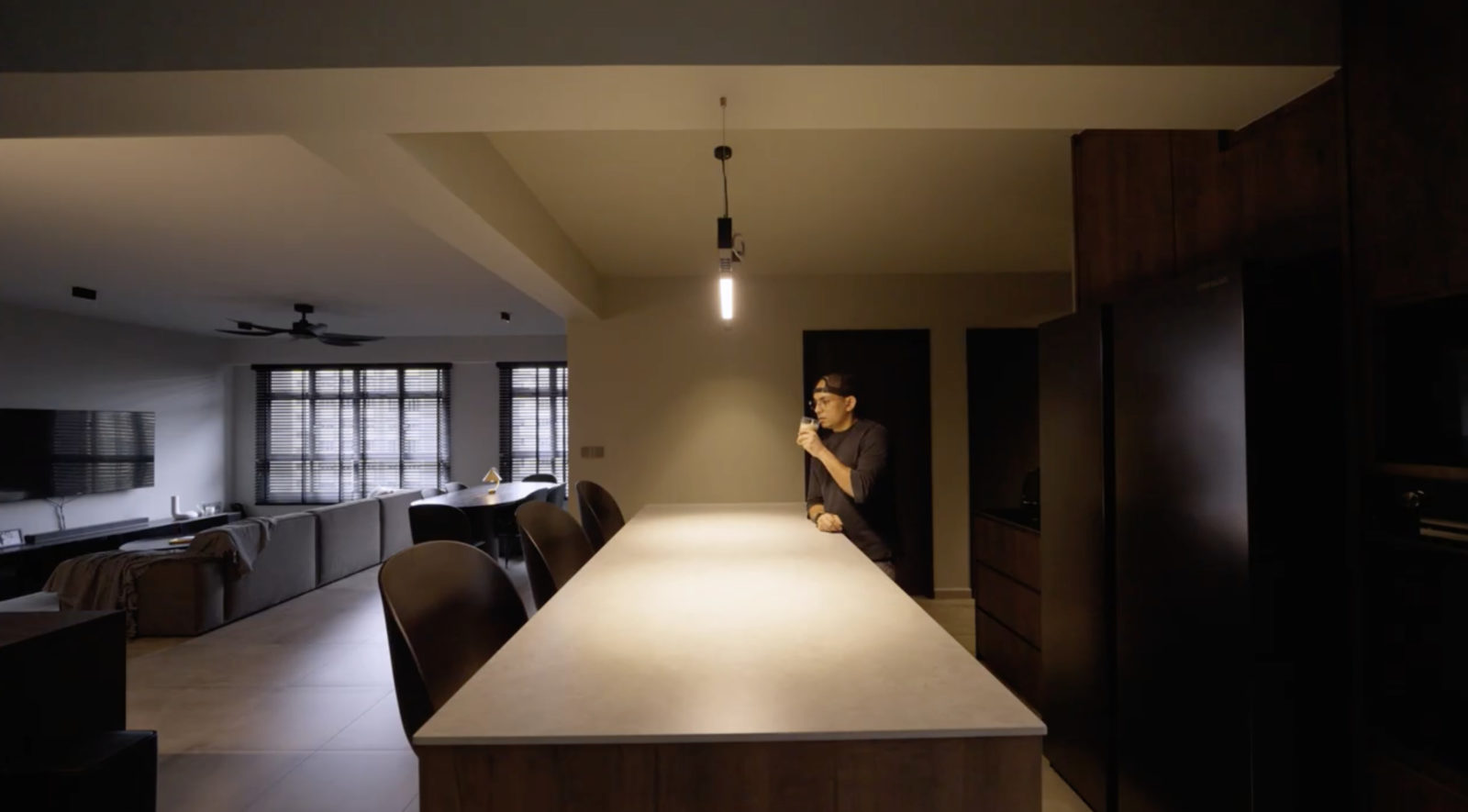 Moving to the dining area, a curved table accommodates up to six people comfortably, or even eight on occasion. The lighting placement complements the table's length, contributing to an intimate and cosy dining experience.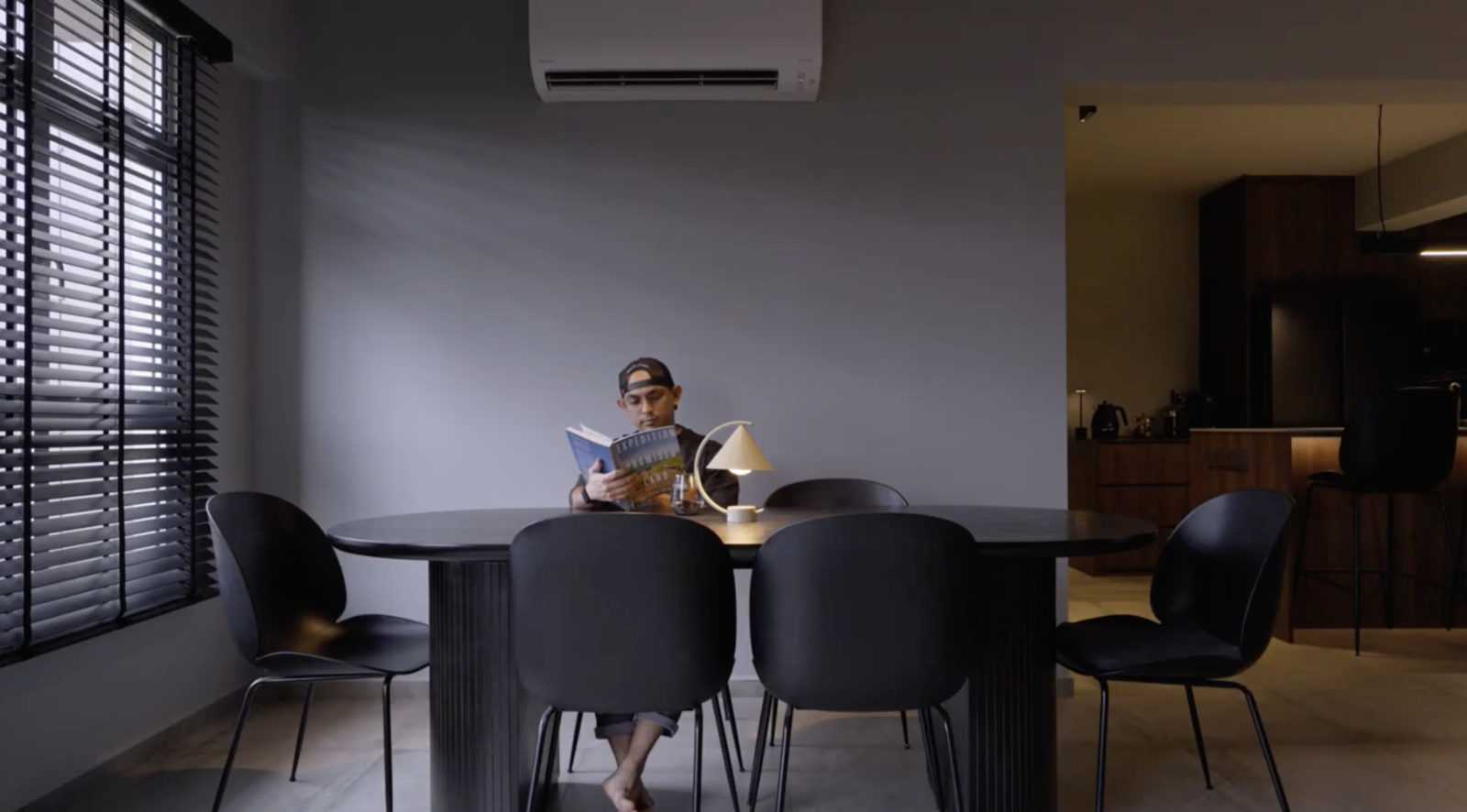 The common bathroom surprises with a pop of colour, adding a playful touch to the space.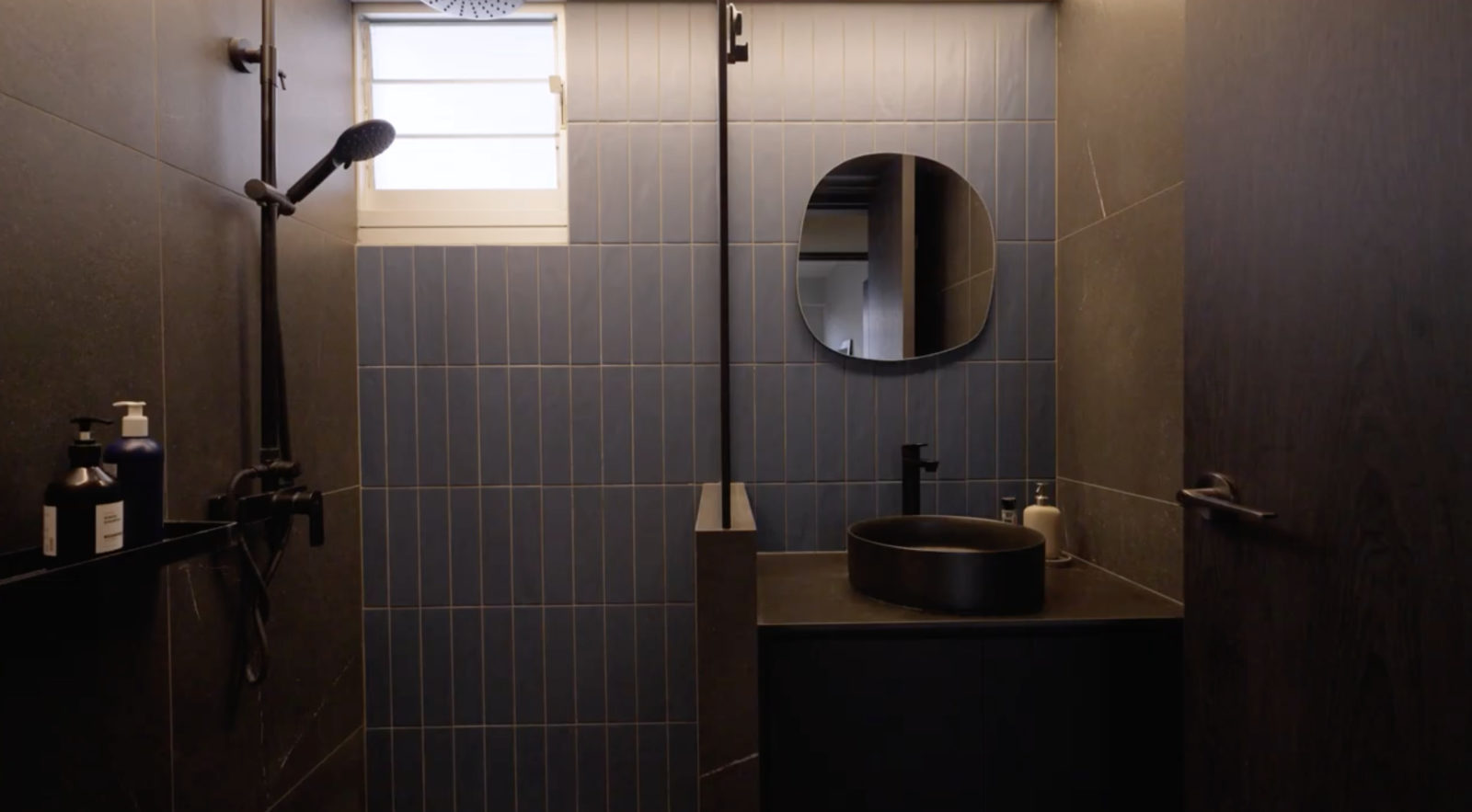 Breaking down walls allowed the dressing room to merge with the master bedroom, creating a simple yet functional area with ample storage and a long mirror.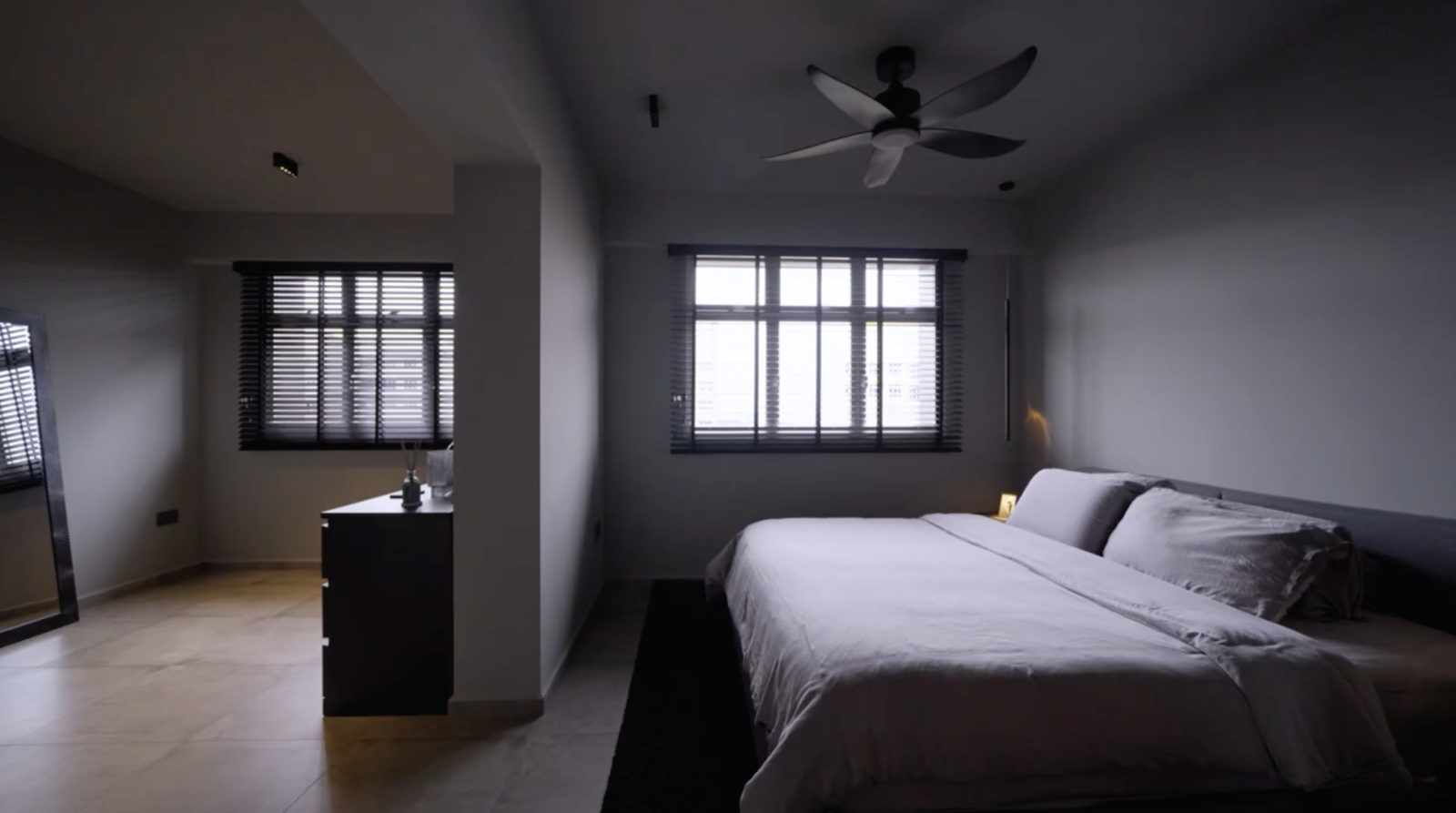 The vanity area, cleverly concealed behind what used to be a doorway, offers a dedicated space for personal grooming.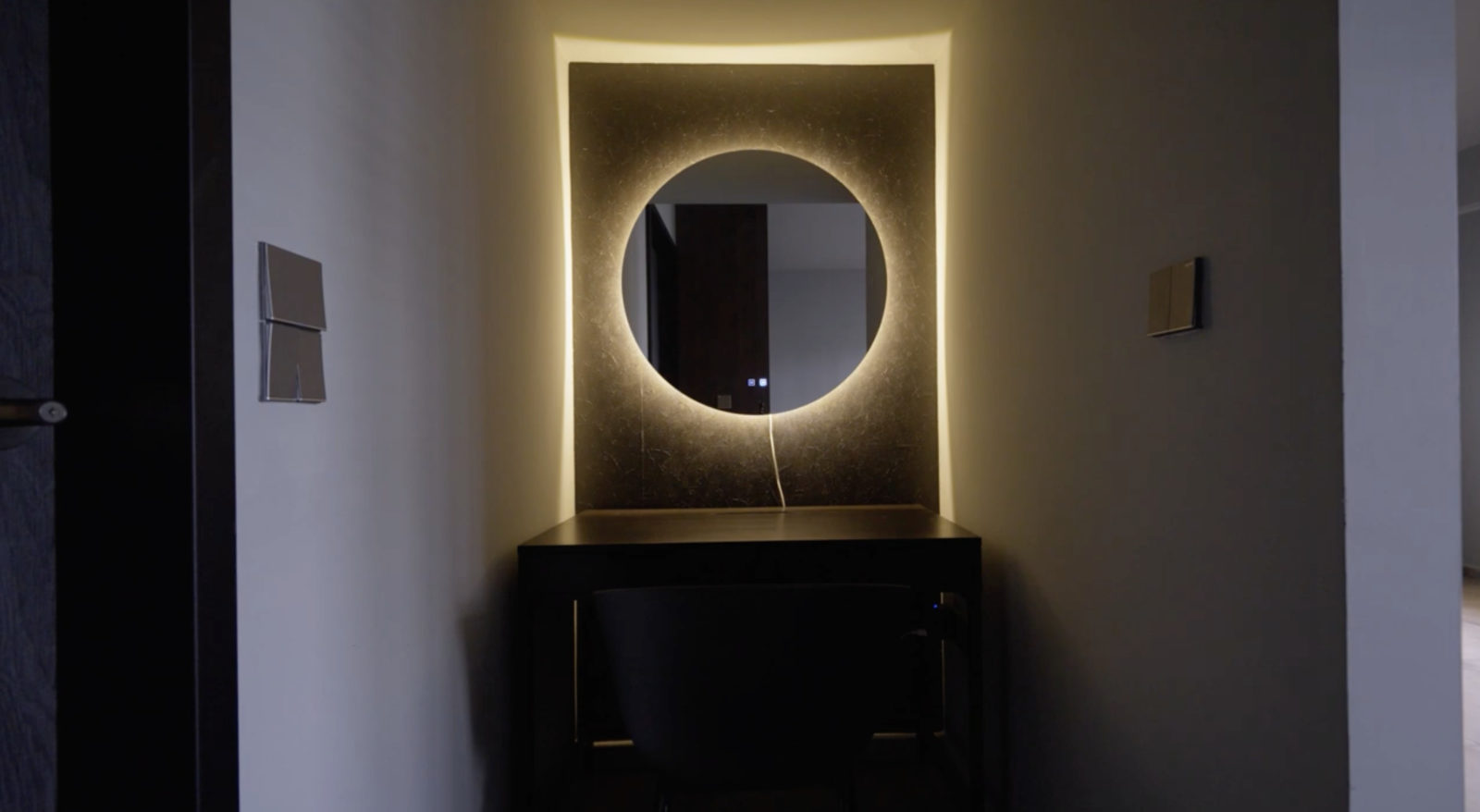 In the en suite bathroom, a bolder and darker theme prevails. The all-black design is illuminated by well-placed lighting, resulting in a stylish and calming atmosphere.
Returning home to this serene and inviting environment is a treat, providing a sense of calm and relaxation that effortlessly melts away the stresses of the day.
Special thanks to interior designer Royston and the homeowner for opening up their home to us. If you'd like to get connected to them for the design of your own home, you can reach out to them via this link. Successful projects get a $500 Stacked Store voucher!