Living In
Inside A $38K Renovated Self-Designed Calming Sanctuary In Siglap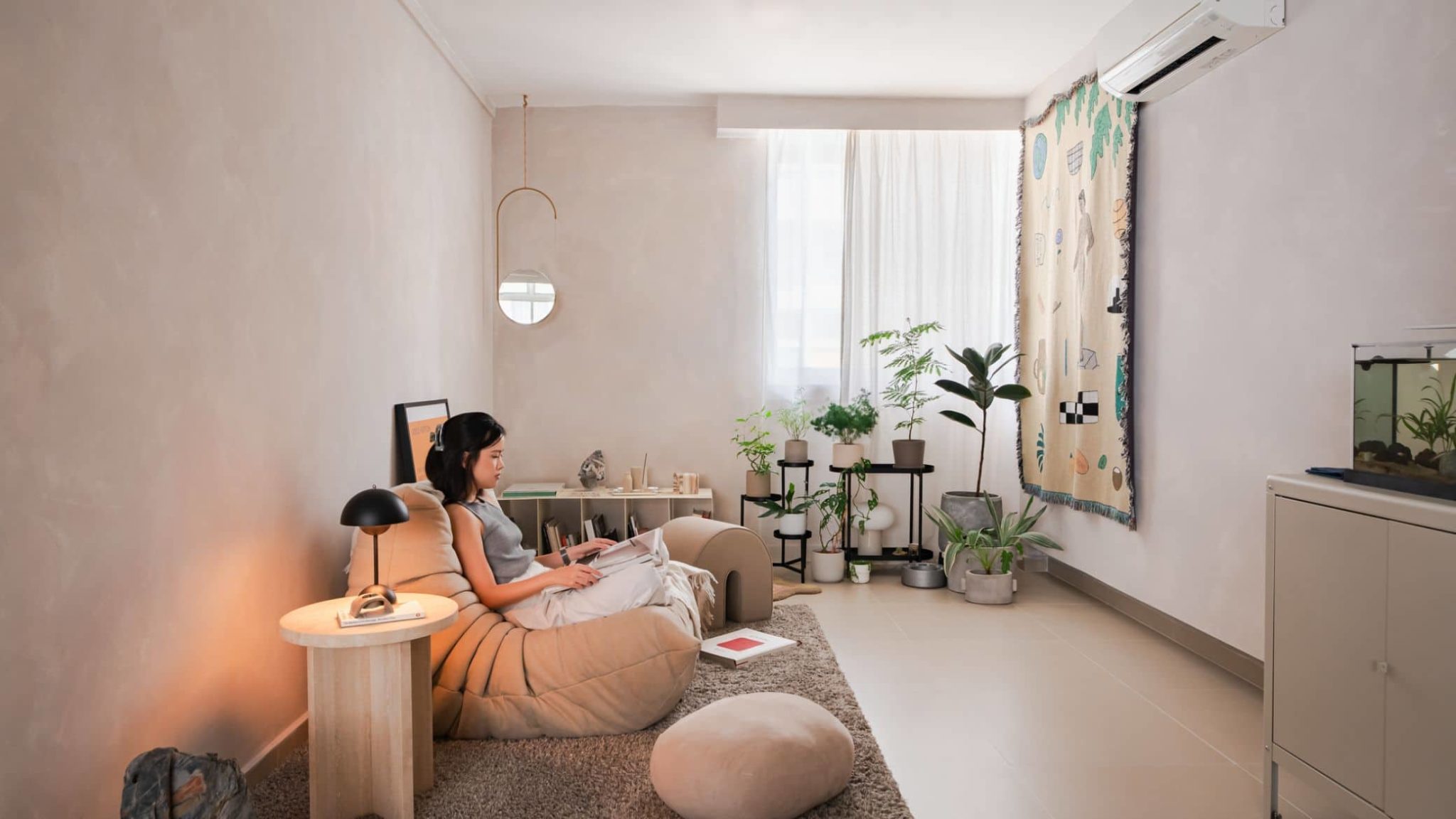 2
min read
This week, we visit Brendon and Grace's self-designed home located in the charming Siglap neighbourhood. This cosy 4-room HDB flat is 893 square feet and cost only $38,000 to renovate.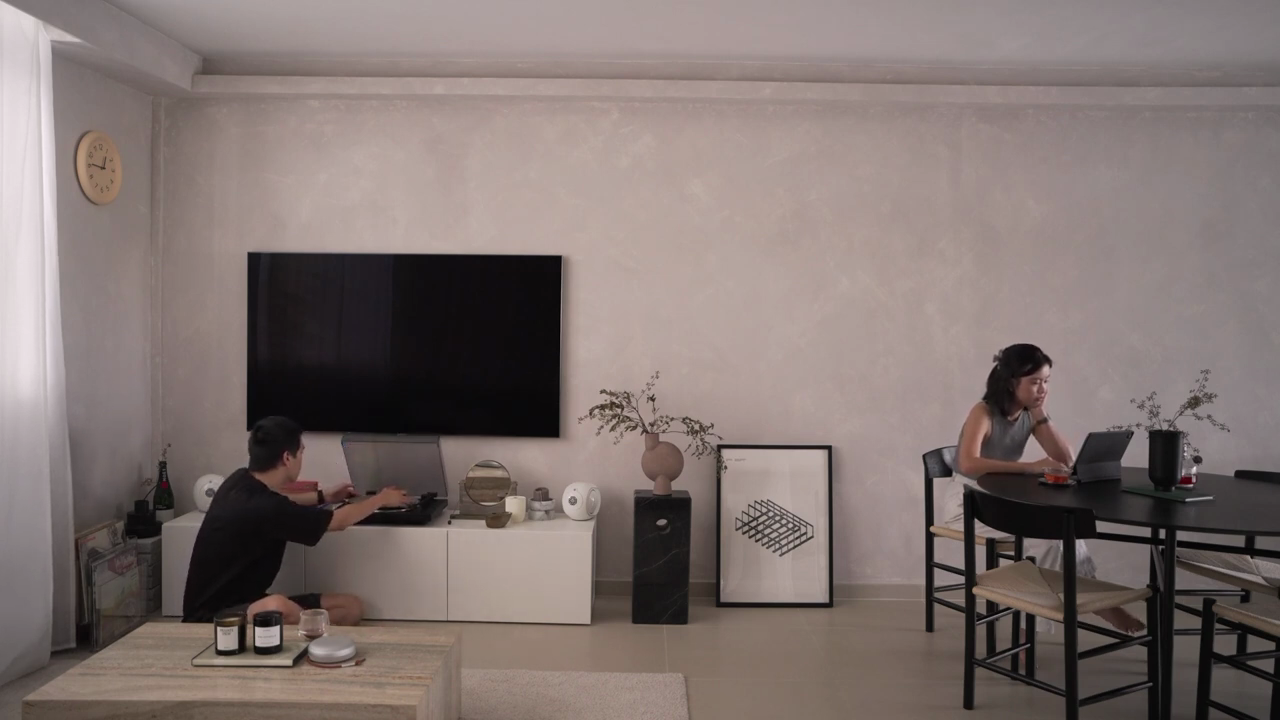 Brendon and Grace's passion for design is evident in every corner of their home. They've carefully selected each piece of furniture, such as the Menu's Hashira lamp, Kristina Dam Studio's curved bench, and matt black &Tradition flowerpot lamp, along with the iconic Togo, to create a space that reflects their personalities and design preferences. Opting for a natural colour palette allowed them to enhance the space with darker materials, creating a warm and inviting atmosphere.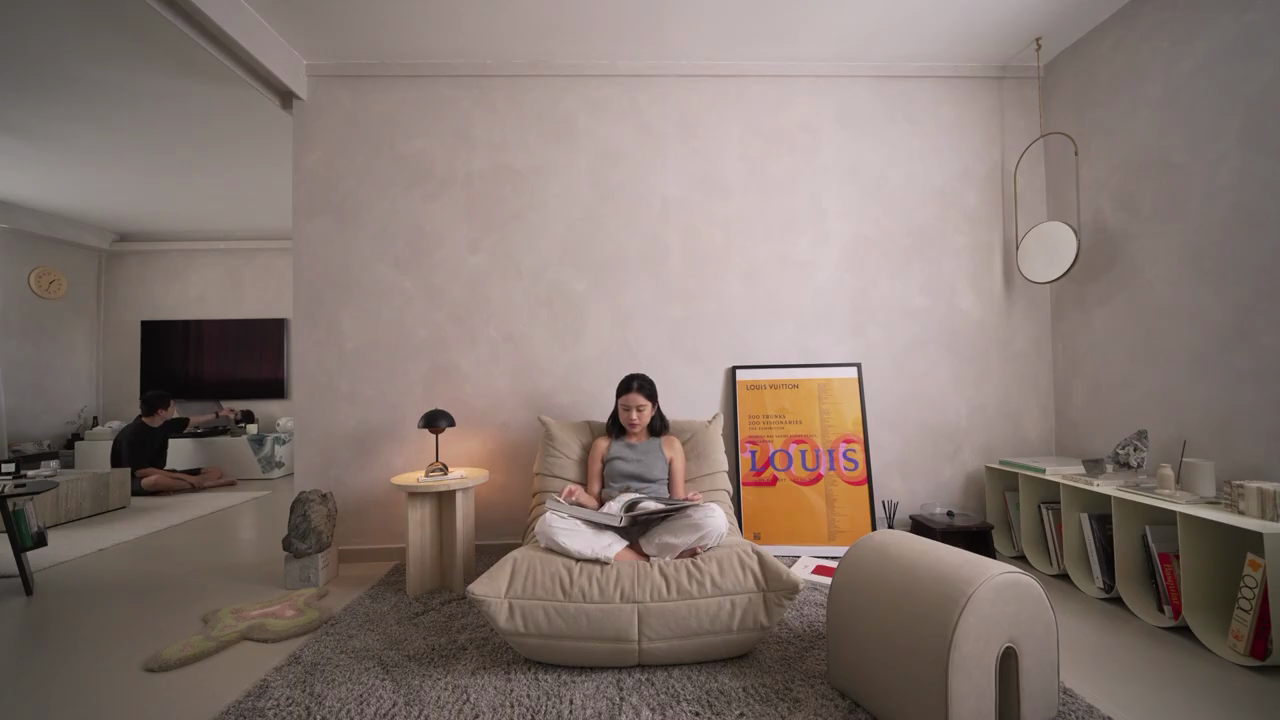 The living room is the couple's favourite space, serving as a calming sanctuary where they can light scented candles or listen to their vinyl collection. The extended part of their living area is where they can enjoy their recreational activities, tending to their plants and fish while reading their favourite books. Curtains were added to separate the spaces for privacy if needed.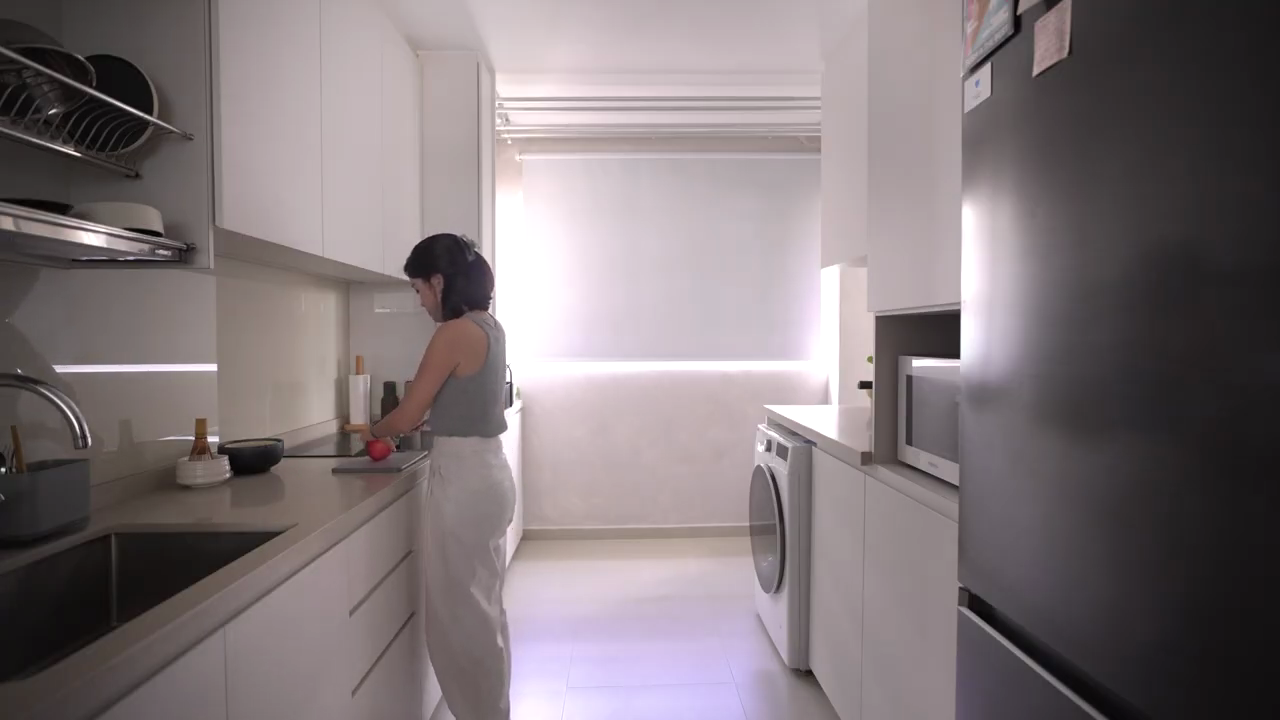 The kitchen features laminate cabinetry and a glass backsplash, for easier maintenance. The overall design of the bedroom was kept simple, with a lower bedframe that helps to make the space look bigger. Meanwhile, the master bathroom was designed to create a wet and dry area, with an extension added to accommodate their needs.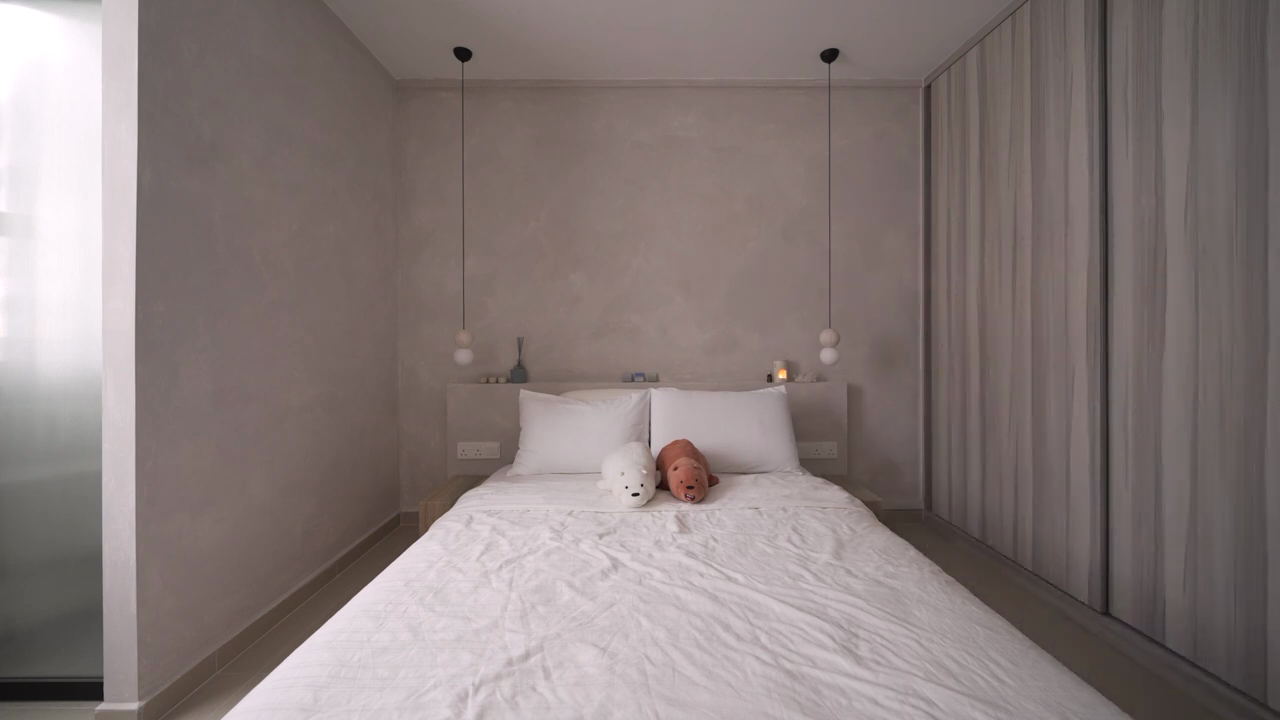 Special thanks to Brendon and Grace for showing us around their calming home, for more on their space please visit: https://www.instagram.com/tateandstone/