Property Stories

I Regret Getting A BTO: We Share 5 Uncommon Regrets Singaporeans Have
Ryan J
December 1, 2022

7

min read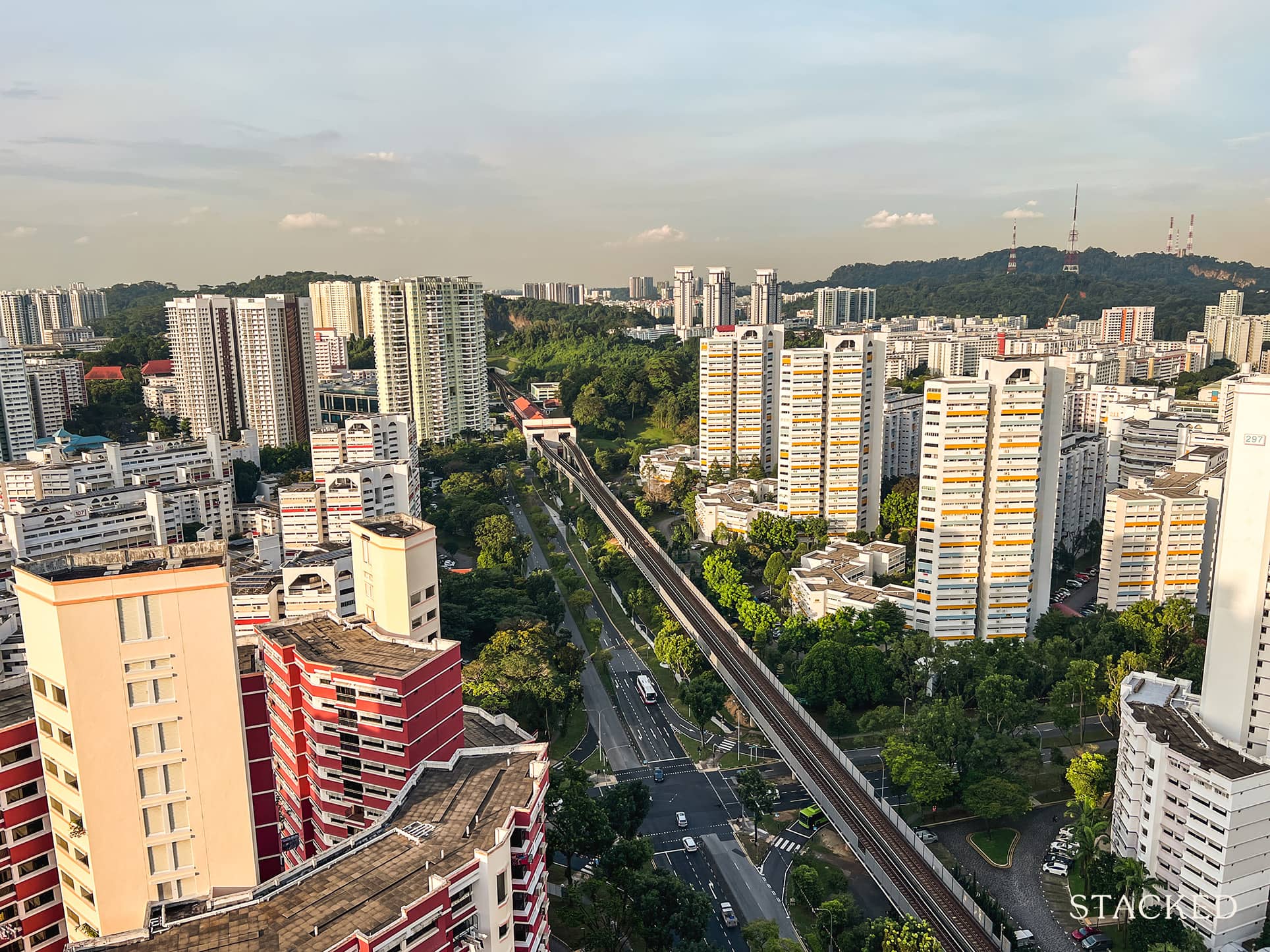 To many Singaporeans, a BTO flat is the default "first home." If there are any complaints about this most affordable form of housing, it's usually about how difficult it is to land one (balloting takes some luck). Some buyers we spoke to, however, ended up having some regrets. Here are some of the more uncommon ones we've encountered:
1. Applying just at the time when you're changing jobs
Gerald says he was amid a career switch, from an operations job to an IT job, when he applied for a flat with his wife. He was already apprehensive about it, but was encouraged to go for it anyway:
"I knew already something might get screwed up, because when I applied, I was only a few weeks away from leaving my last job – but my parents kept saying we better move fast or else later we will not have a house, all those things.
True enough, we balloted for Sembawang in 2020, and we got the flat that is currently still under construction. A short while later my new job moved me to an office in Jurong East. I'm going to end up wasting so many hours just travelling back and forth."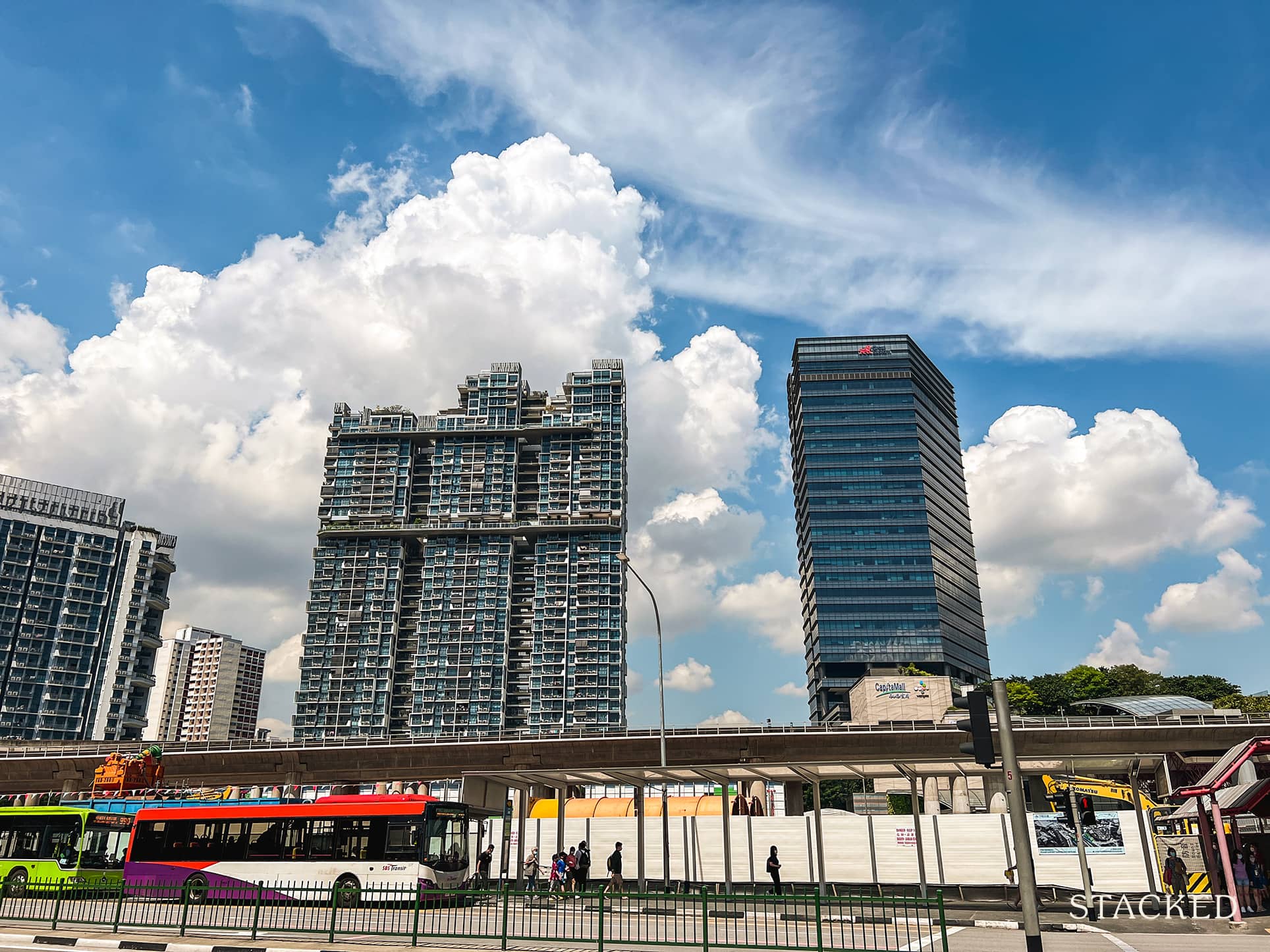 Gerald says he's appealing to Work From Home, but this is unlikely for someone in his IT role. He still wishes he'd waited before balloting for a flat; but on the plus side his Sembawang flat is close to his parents.
2. Giving up the opportunity to buy over parents' flat
L says that she and her husband were given a chance to buy over their parents' flat, when her parents decided to right-size. This flat was in the prime area of Marine Parade, and her parents were willing to sell it to the couple at under the market rate.
"We turned it down for two reasons," L says, "The first was that my hubby didn't want to feel obliged. He felt that we would always feel we 'owed' his in-laws for selling us their flat for cheap.
The second reason was that we both wanted something new. I felt there was something romantic about truly starting my new life in a whole different place, not the flat I grew up in. So we went for a BTO flat instead."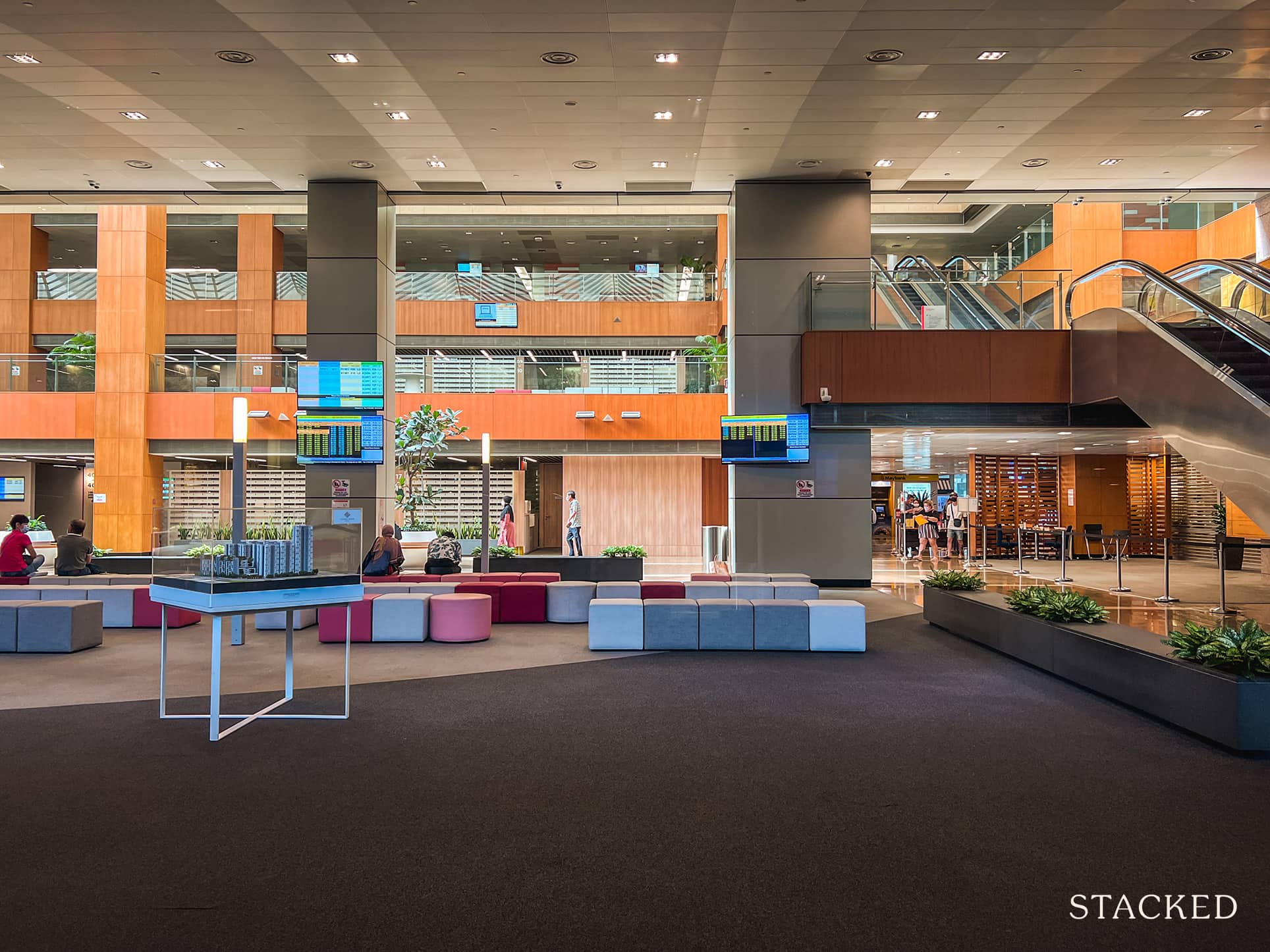 As of today, L and her hubby both feel they were naïve and overly-romanticised everything:
"Our parents' flat was bought up by a lucky couple that is around the same age as us. And looking at the prices today, I think if we had the Marine Parade flat we would already be upgrading to a condo. Not to mention, I began to miss the old neighbourhood I grew up in, with Parkway Parade in walking distance – and now there is an MRT coming up there also. I think we made a dumb decision to go for our own BTO instead."
3. Seeing home prices outpace flats and being unable to do much about it
Eliza bought her flat with the full intent to upgrade, after the five-year MOP. She even services her loans partly in cash, in preparation for the day to move up the property ladder. However, she considers getting a BTO instead of a resale unit to be a miscalculation:
"I opted for a BTO after viewing some resale flats in the same area, because at the time (this was in 2012 – Ed.) resale flat prices were at a peak. After going over the numbers with my brother, who is also a property agent, we decided it was safer for me to get a BTO flat while saving up.
I did not expect that private housing would outpace by such a large margin. Because flat prices dropped after they introduced MSR* in 2013. But I couldn't move faster because I had to wait for key collection before my MOP countdown could start. In the meantime, the private side went crazy, and every year the price gap between HDB and condo was getting worse.
In the end, I was still able to upgrade, but I had to do it with my husband as a co-borrower. This spoiled our plan, because at first, I thought my husband could get a separate property from me – to rent out and then to give to our daughter to stay in future.
Had I known they were going to have this MSR, I would bite the bullet and just buy a more expensive resale flat; at least I can sell sooner."
*MSR = Mortgage Servicing Ratio, which caps home loan repayments to 30 per cent of monthly income.
This is an issue that isn't just limited to the HDB side, as there are many measures that could suddenly come up to derail buyer's plans. The last time this happened in 2018 there were queues outside showflats, but since then the recent cooling measures are released at close to midnight – giving you next to no time to react.
4. The end product was disappointing
R and his wife purchased a unit at Trivelis (we have a review of this DBSS flat here). R says that:
"At first we thought we hit the jackpot, because DBSS flats were in so much demand. But I think you have seen in the news how bad it turned out.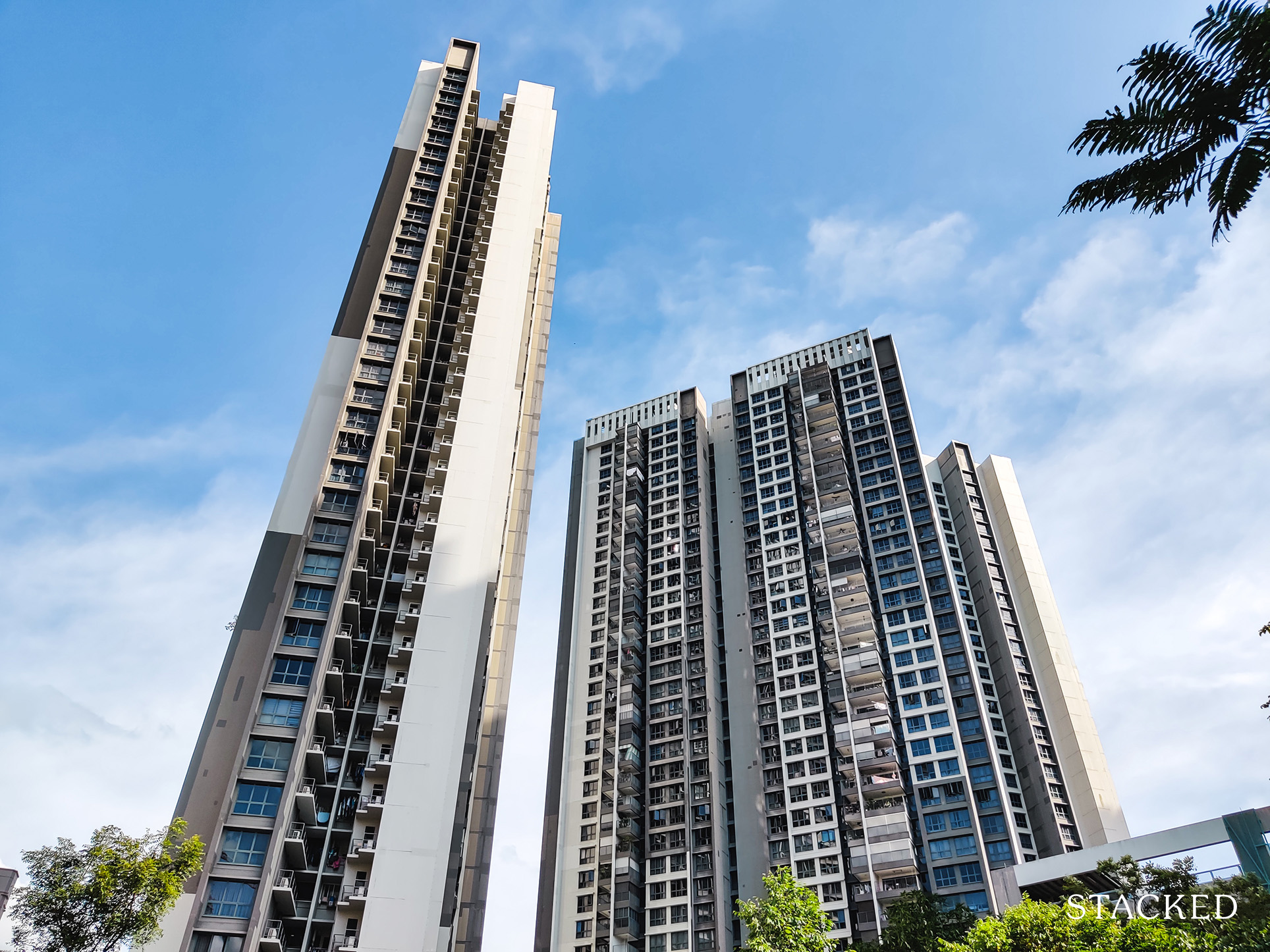 Read this next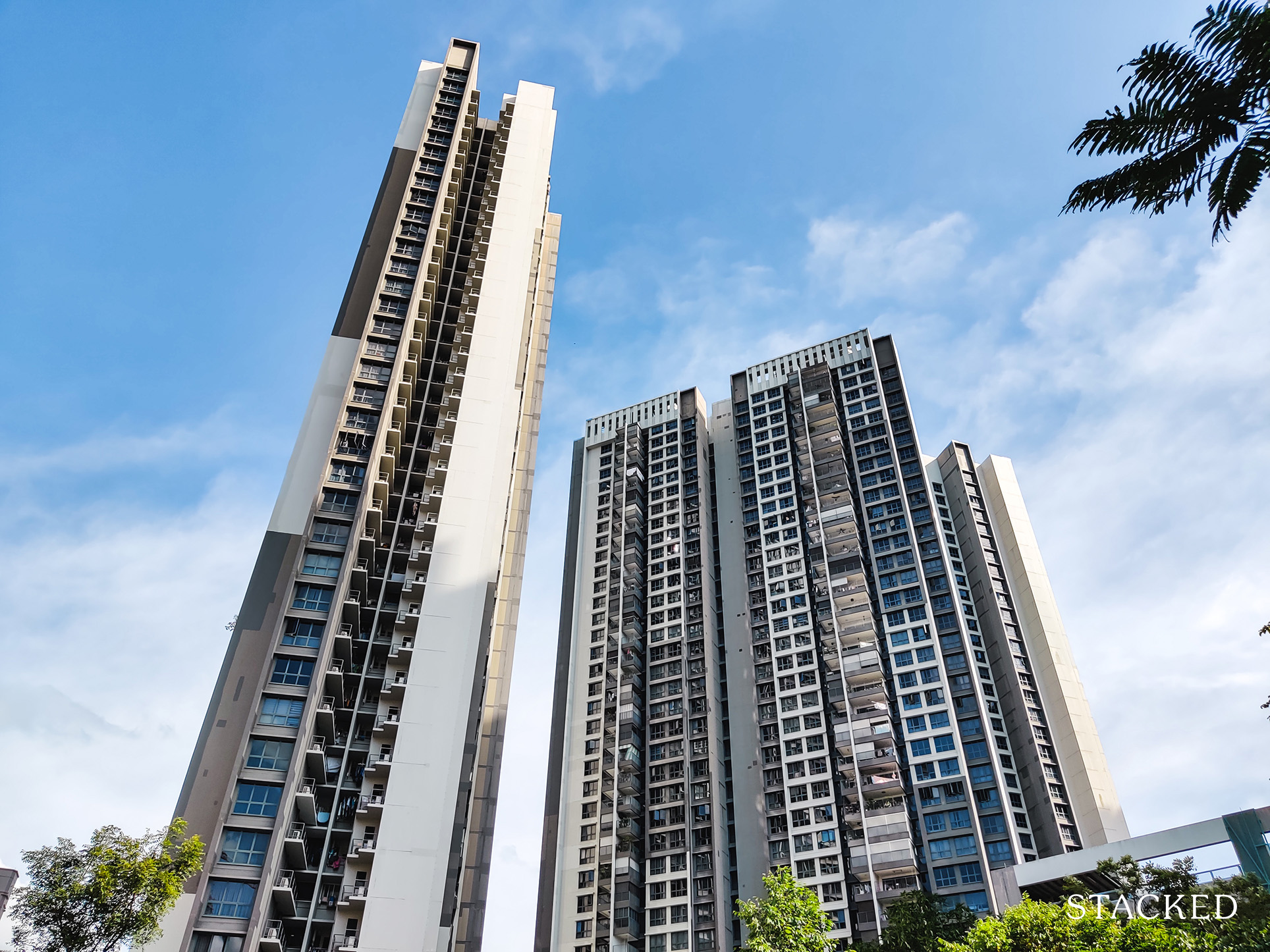 To make things worse for us, Clementi Ridges was built next door. The price was lower than ours, but their units are bigger. We paid around $700,000, next door I heard they paid around $600,000. I feel like a sucker, a bloody idiot who wants to pay more for a smaller house."
(There were news reports about initial defect issues, although the developer did offer a goodwill package in addition to rectifications).
R also said he felt the resale value of his flat was impacted; both by the negative news, and by the amount of competition from the bigger flats next door. He says that in future he will "trust his own eyes" only, and not floor plans or promises by developers.
5. Ending up next to difficult neighbours
Matt and his wife say that, after their BTO experience, they will always opt for resale from this point on – even if for private properties if they upgrade. The reason is that they want to know who they're staying next to.
Matt says his neighbour's son had financial difficulties, which then affected multiple homes on the same floor:
"I feel quite bad for my neighbours, as I know there's some issues involving their son – he likes to do sports betting, gambling, and he is always not paying his bookies, or finding those illegal lenders. Our neighbours try to keep it down, and they always come out to talk to any debt collectors; but still, it's not good to be like this.
Our maid is quite scared when she is walking our son home, a few times she has said there are rough-looking people hanging about. And we occasionally see harassing notices on the neighbour's front gate, one time even on the wall near the lift landing."
Matt also says there was one night when debt collectors showed up close to midnight, when his son was having exams the next day. He says he had to go to the front gate to appeal to the debt collectors, who luckily agreed to lower their voices.
He says:
"The neighbours have a CCTV installed, but then if we ever want to sell this place, buyers will see the CCTV and know what's going on. It's a pity since this is a nice community, but I think from now on I want to see exactly who I'll be living next to."
That said, it's worth noting that while you can suss out your neighbours prior to moving, even for resale homes you can't control who will eventually move next to you.
Do you or anyone you know regret buying a BTO flat? Let us know what their common grievances were. In the meantime, follow us on Stacked for news and homeowner experiences in the Singapore property market.