Property Stories
I Bought My First 1 Bedroom New Launch Condo: 9 Surprising Things I've Learnt That No One Tells You
Ryan J
March 31, 2023

6

min read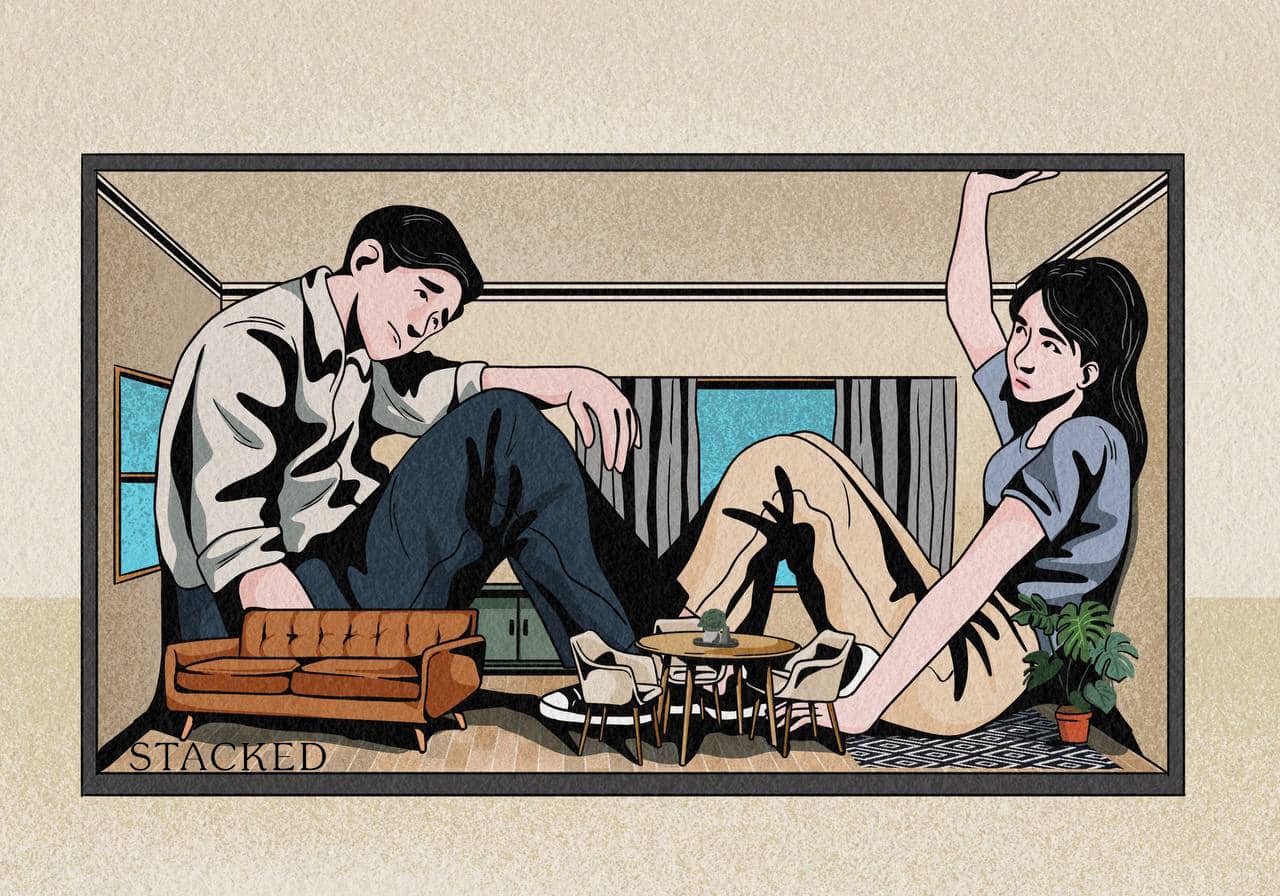 6
min read
No matter how prepared you feel, buying at a new launch can bring issues that catch you off guard. From inaccuracies in estimated costs, down to defects at key collection, there are a lot of steps where the unexpected can happen. Here's the experience of new condo buyer X, who found several things that caught him off-guard:
Buying a new launch one-bedder for the first time
X was buying a one-bedder at a new launch; something he had never done before (it was his first home). Right off the bat, he realised there was a lot to know – he discovered there were many things he never even thought to ask until he collected his keys.
X says some of these details included:
Not knowing how many lifts there were per floor. Waiting for lifts can take surprisingly long, and also at peak hours it's worse.
Not realising the rubbish chute was outside the unit, unlike X's old family home where it was inside. X says: "I suppose it's better for hygiene and cleanliness but it is slightly more annoying also. I'm also surprised the door to open the chute can't be automated, or have a pedal like what you see in HDB units. So if your hands are full it can be annoying."
Maintenance costs were just estimated and were slightly higher than what was initially quoted. X says it's "not a big deal but would have been nice if it was highlighted." (This can go both ways. Sometimes over the years, you'll have periods when maintenance costs go up or down, or even rebates at certain times).
Also, from the time of purchase to the key collection, several other surprises awaited X:
"I'm surprised by how little communication there was from the developer about the progress of the construction," X says, "Other than the progressive payment, it would have been nice to know more detailed updates about what was done and what stage of completion."
Sadly, this is true in Singapore. Unless you're getting your own landed property built, there's probably not even a single text message telling you how the condo is coming along. This is, quite frankly, a bad practice.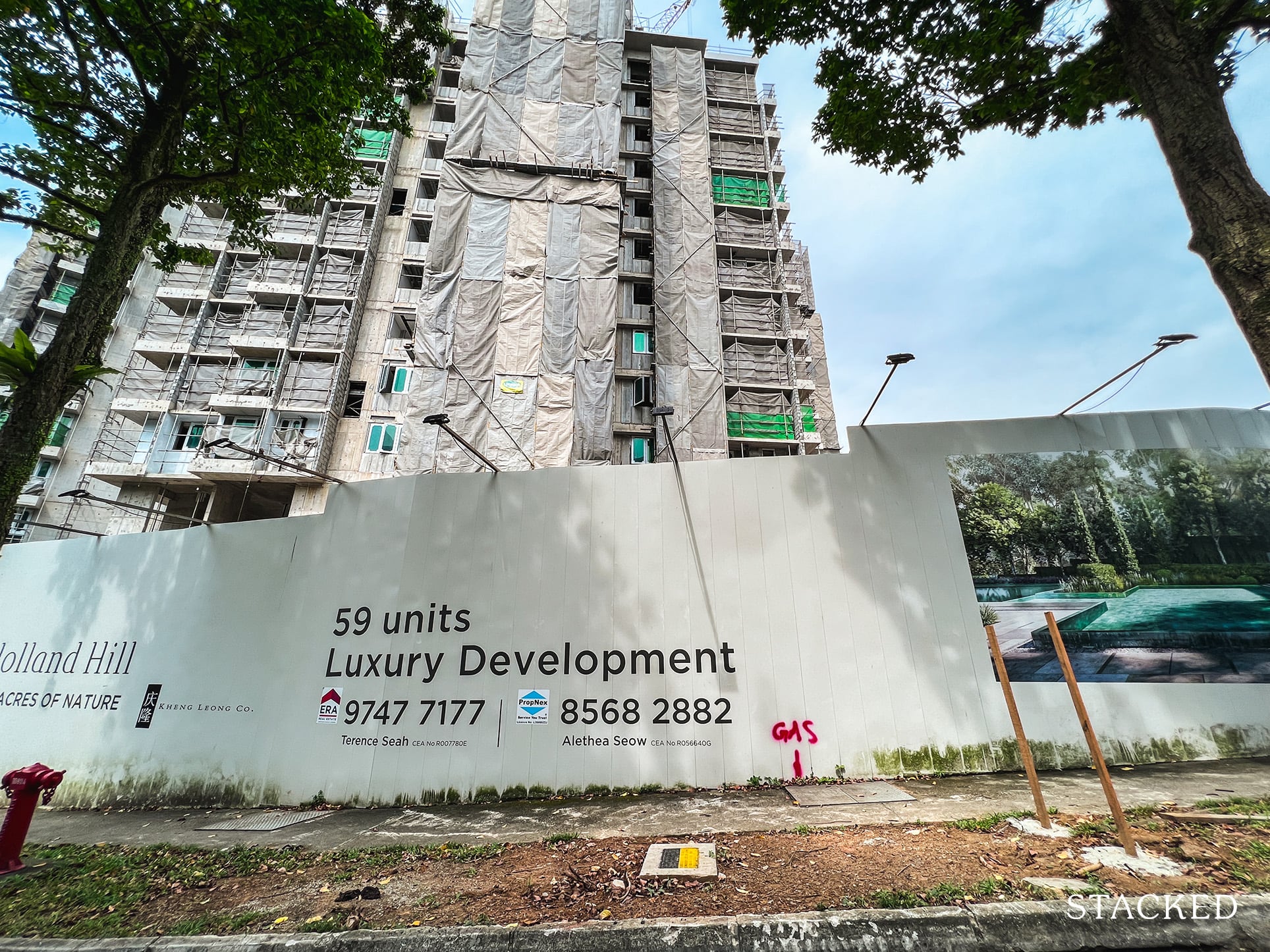 Take, for instance, the situation with Laurel Tree and Sycamore Tree a few years back: had the developer been made to give regular updates, the buyers would have known something was wrong much sooner; such as when the main contractor had stalled or stopped work.
X also touches upon something we've discussed in this article. He quickly found himself being "bugged by agents within the development", and found huge amounts of pamphlets shoved under his door – all unsolicited of course. "It's a waste of paper and I'll have to gather these and throw them each time," he says.
Some regrets upon seeing the unit
X says he wishes he knew more about defects and the timeline of renovation. He says: "I'm not sure if it's just my development, but from what I read online it seems that multiple developments seem to be suffering from construction quality."
This may be due to the construction period of the condo. During the pandemic, there was a labour crunch and a supply shortage; and this continued till well past the height of Covid. From word on the ground, we've also heard of a greater number of defects; possibly from developers rushing to make up for the past few months' delay.
Nonetheless, X says:
"I didn't expect to see so many obvious defects…not that I would expect no issues entirely, but much of it (the condo finishing) seemed shoddy and should have been fixed before even being presented to us."
In fact, there were so many defects that X gave up on his initial idea to do the inspection itself. "I thought I had better engage a professional to take a look," X says. "Upon calling a few they must be in high demand, as I couldn't get an appointment immediately."
(In our experience, contractors and valuers usually respond quite promptly; it may simply be the surge in housing demand and sales that have slowed them down of late).
The process of key collection was also slower than anticipated:
"I thought I could move in quickly," X says," But now I know it doesn't mean that, once the project TOPs, you can collect keys and just move in. You have to wait for the developer to give out the keys in stages, and also for the lawyer to process payment. The later it takes, or if there are any hiccups in payment, it will delay your key collection."
X notes that the unit count also matters here: "If there are a lot of units, and seeing as there are so many defects, just booking the inspection and getting the rectifications done can take a long time. So if you are thinking you can move in quickly, especially in a big development, think again."
In any case, this delay is something that new launch buyers must prepare for. There are situations where buyers end up needing temporary accommodation for a few weeks, for example.
This is especially egregious to landlords, whose tenants have a planned move-in date. Delays may mean having to compensate your tenant.
Another issue was the perceived size difference between the actual unit and the show flat:
"One of the main things was how much smaller the unit seems. as compared to what you see in the show flat," X says, "When I first saw the unit, I was quite shocked at how cramped it seemed without furniture, mirrors and everything. I suppose that it really shows the wonders of having a good interior design to maximise or make the space feel bigger."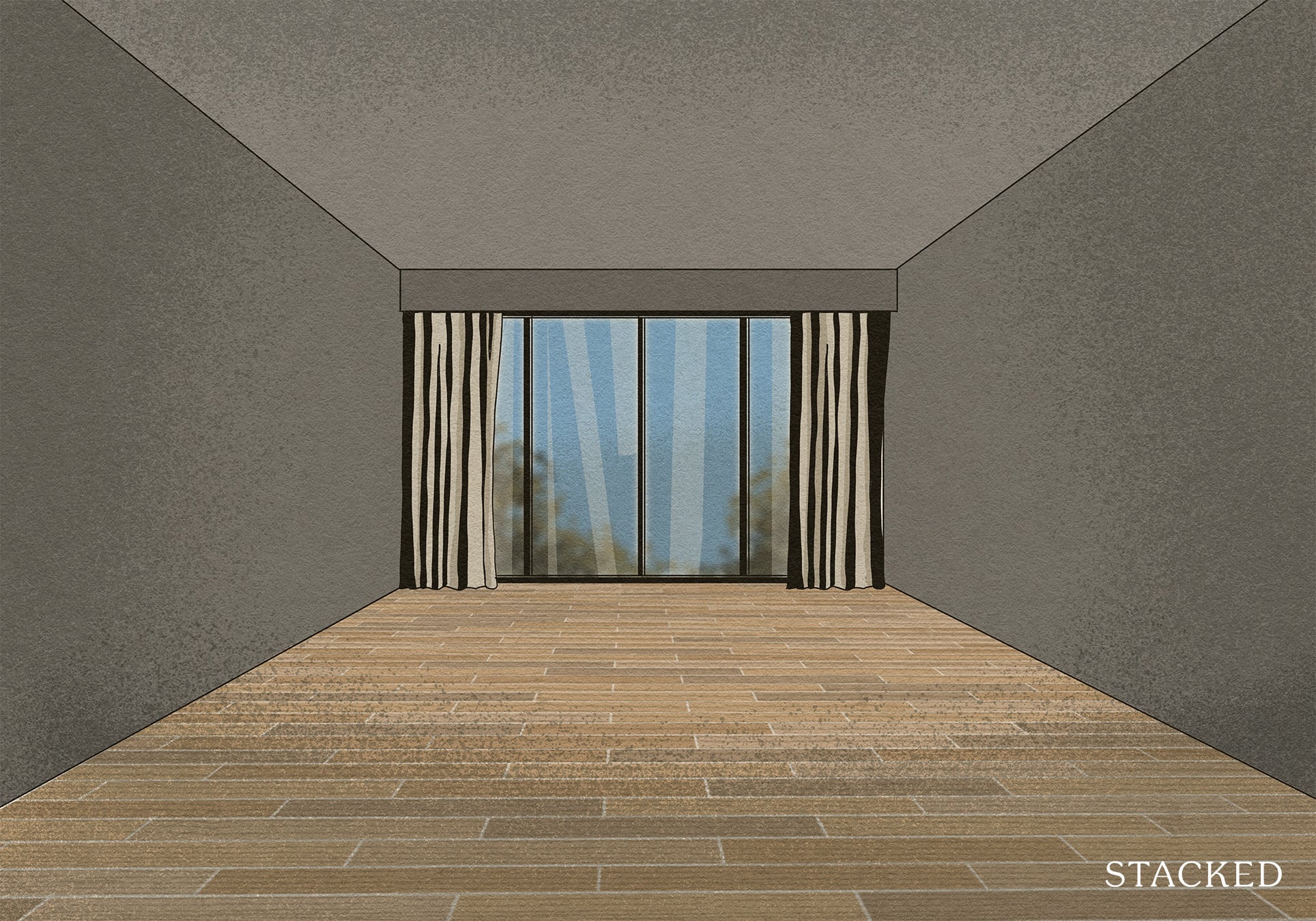 Some show flats make strategic use of mirrors, lighting, or removed partitions (these are marked out instead by lines on the ground) to make the unit look larger. And because many people don't sit on the actual furniture in the show flat, it may escape noticing that the tables, chairs, sofas, etc. are a bit smaller than usual.
Time may also be part of the issue:
"I guess also, in your mind after a few years, you tend to forget how the size of the space actually is – so it plays out bigger in your mind," X says.
You can't check the real noise level before buying, so the reality may shock you
"The last thing I learned was about the noise level," X says, "And how busy everything gets in the first few months. Even if you're the first to move in, you have to endure neighbours' construction everywhere, delivery trucks constantly coming in and out. There's still a lot of facade works and rectifications being done everywhere around the development, so you don't feel like truly settled in yet."
Remember what we said about two lifts per floor? This is when it gets problematic. When dozens of units have movers or contractors occupying a lift for hours, you can end up waiting 10 to 15 minutes to get back upstairs; and you can expect your food delivery to arrive as cold mush.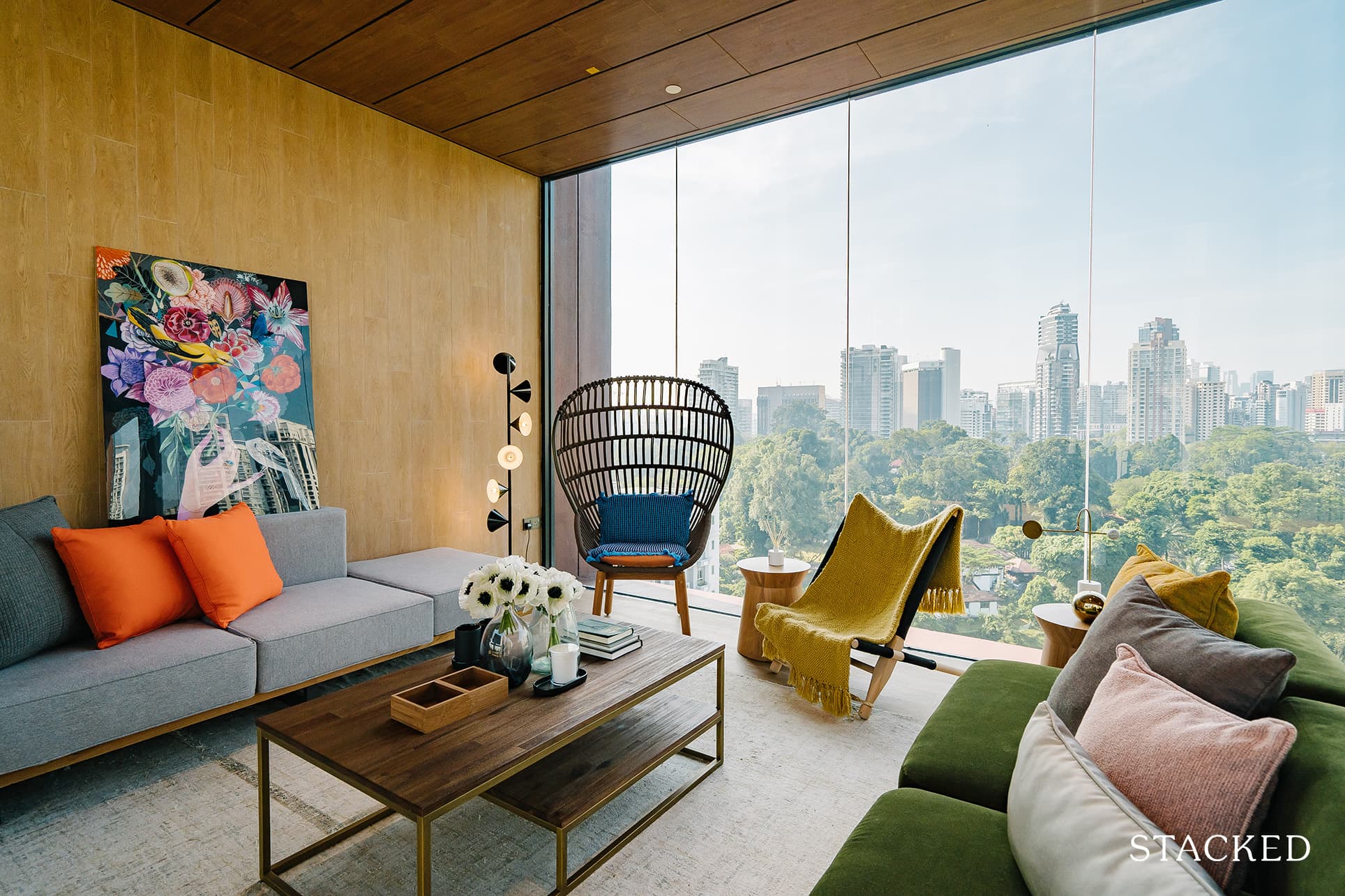 Facilities in a new condo also tend to be heavily overbooked or crowded, at least for around the first year or so. Everyone is excited, and there's a surge in people having friends over for BBQs, hiring personal trainers and hitting the gym, etc.
For those who don't like the unexpected, or don't feel the thrill of new things, you may want to consider the benefits of a resale condo instead. With these already-built units, you gain the "What You See Is What You Get" advantage.
For more homeowner stories and experiences, good and bad, follow us on Stacked. We'll always be out to share strategies, trends, and stories about the Singapore property market.