Advice

I Bought A 2 Bedroom At JadeScape, But Am Worried About Its Future Potential. Should I Sell Upon TOP Or Wait?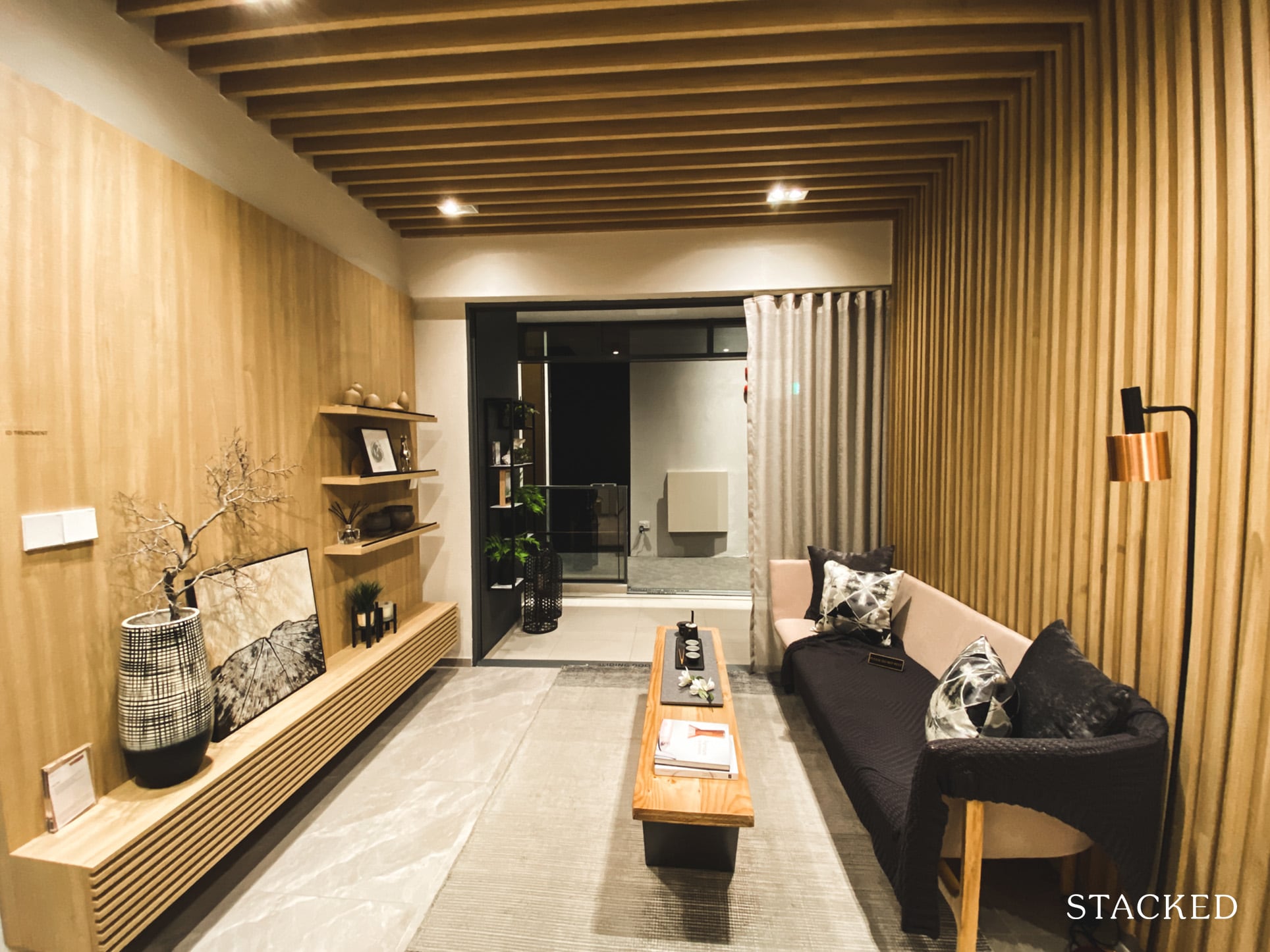 Question 1
Hi Stacked Homes and team,

I've been following Stacked Homes' articles, which are great and have shed some light for me about property investments.

I have a dilemma and thought I'd reach out for an alternative view. We purchased a 2 bedder for our own stay and for capital gains at Jadescape about two years back. Now I'm having uncertainty about its potential for capital gains and wondering if we should sell when it hits three years or shortly after that.

I would love to hear your analysis beyond the smoke and mirrors. There was a lot of pomp and fluff around Jadescape, but if I really look at the psf prices as compared to its older and closest neighbours like Seasons View, it is a lot more expensive.

It is comparable to Skyvue but that's based on Skyvue's transactions back in 2018.
Also, the 2-bedder would typically be used by owners for investment (rental returns) rather than own stay. I'm not sure what it means for capital gains as I've seen some articles which talk about this as something disadvantageous.

Many thanks in advance and have a nice weekend ahead.
---
Hey there,
Regarding the 2-bedder for own stay and for capital gains, I think the way to approach this is to see the median $PSF, and where you've bought in (important). After all, it would be important that you have a leg up against the other buyers when looking to sell in the future.
I've attached the median PSF in CSV format for your reference.
| | |
| --- | --- |
| Area Range (SQM) | Median Unit Price ($ PSF) |
| 40-50 | $1,767 |
| 60-70 | $1,703 |
| 70-80 | $1,726 |
| 80-90 | $1,691 |
| 90-100 | $1,682 |
| 100-120 | $1,692 |
| 120-140 | $1,698 |
| 140-160 | $1,717 |
| 180-200 | $1,565 |
| 300-400 | $1,418 |
| Total | $1,713 |
Regarding comparing with Seasons View – we wouldn't be too worried about it.
We've written on this point before that many have compared $PSF prices of new launches to older resale condos.
But the reality is that even though new launches have are much higher, their overall quantum is still competitive given the units are smaller and more efficient (of course, this is not for all cases).
If it were not the case, then new launches would not have been successful at selling, to begin with. You can read more about it here.
Let me show you the unit mix at Seasons View as well: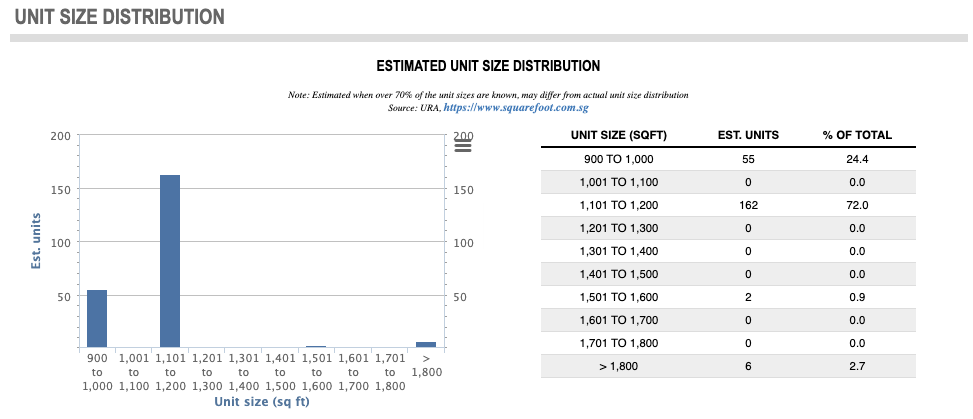 You can see that a 2-bedroom unit is indeed cheaper overall compared to JadeScape (also depends if you've bought the 2b1b or 2b2b), but bear in mind that Seasons View is so much older, and it's also a leasehold property.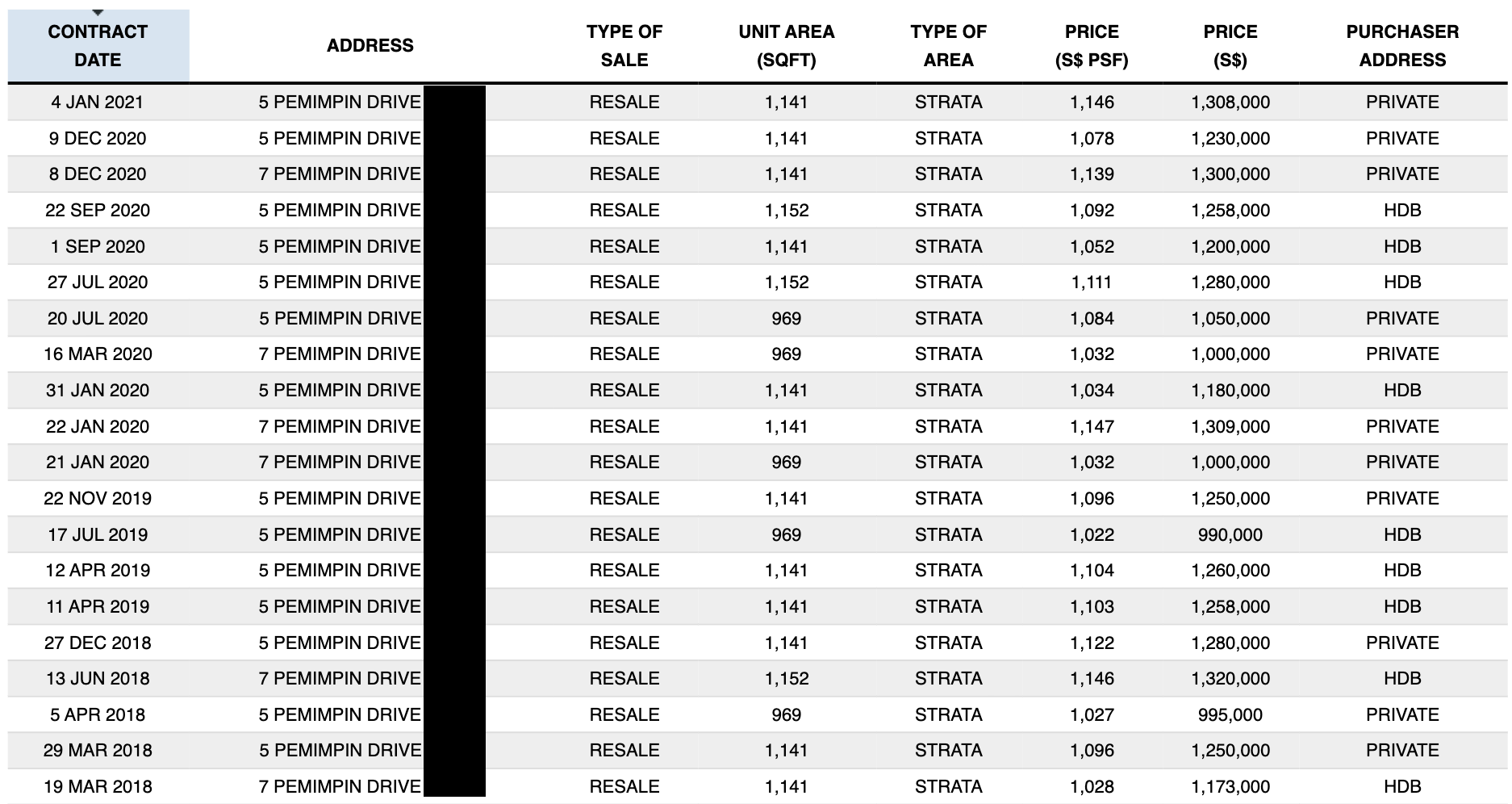 Given that it's about 25 years old already, the depreciation effect would also kick in.
New buyers in the next 4-5 years who are looking to sell in another 5-10 years would be very wary of such an old development, as the depreciation effect only gets stronger over time.
They would also make the comparison to the newer JadeScape, with better facilities as well. Hence, we wouldn't be too concerned here too!
Question 2
Hi!
What are your thoughts of bliss loft at Kim Keat? The gross plot ratio seems good at 2.8 while the area is sort of close to town as well
---
Hey there,
First thing, it always depends on if you are looking for your own stay or investment. But since you've added the plot ratio, we will be assuming from an investment focus here.
Bliss Loft is a boutique development with just 48 units. Despite the high gross plot ratio, Bliss Loft at Kim Keat sits on a very small plot of land, so we feel that many developers would not want to consider this for en bloc next time as the small plot means they would have many restrictions in building. Facilities would also be quite limited for the developer to build, and there're many small boutique condos in the area to consider too.
Next, the development also looks to be rather investor-led. Seeing that there are only 48 units, yet having 16 rental contracts in 2019 alone points to a greater than 33% being rented out by investors. It's likely higher than 33% as some contracts could run to 2 or even 3 years. This means that prices won't hold up as much as usually investors are more willing to let go for a capital loss as they'd have collected rental over the years.
So if you're buying for investment, we do think it's quite viable for the long-term. Rental seems healthy there, and it's freehold – so the long-term capital appreciation would be there. Prices have not been doing so well, perhaps again as investors are willing to sell at lower prices. Homeowners tend to be emotional about selling and that's why homeowner-led developments tend to have a greater appreciation.

Here's the data on the rental contracts. These only show up when it's a whole unit rental, not room rentals. I think what is particularly worrying is that as the market increased from 2017 – 2019, most other condos that don't see appreciation would at least see prices remaining flat. But with such a low volume of transactions here (given its boutique status), perhaps some of the owners here just wanted to let go quickly and you can see how that could've skewed the data. It's just worrying that prices trended down while the market trended up. But since valuations are based on past transaction pricing, then many of the existing owners here are sitting on lower prices regardless.
Have a question to ask? Shoot us an email at hello@stackedhomes.com – and don't worry, we will keep your details anonymous.
For more news and information on the Singapore private property market, or an in-depth look at new and resale properties, follow us on Stacked.