Property Stories
We Moved From A 3-Room Tanglin Halt HDB To A Dakota Breeze BTO: Our Covid-19 New Home Journey
Ryan J
October 6, 2022

11

min read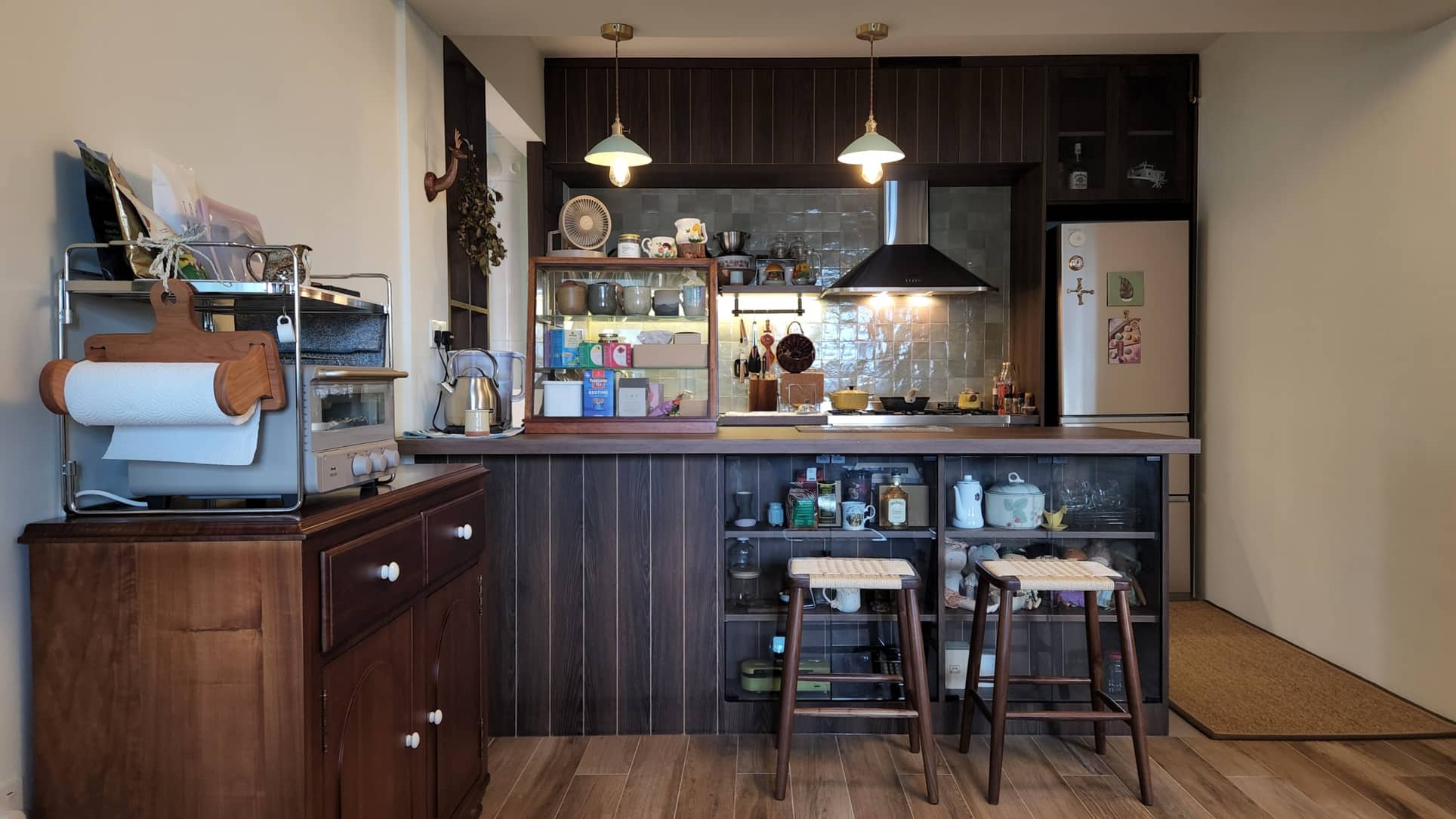 11
min read
Tanglin Halt, which went under the Selective En-Bloc Redevelopment Scheme (SERS) in 2014, was for many the iconic HDB neighbourhood. As one of the five districts of old Queenstown, Tanglin Halt was one of the longest surviving HDB estates, rivalling Tiong Bahru in seniority. This week, we talk to a couple who were lucky enough to rent and lived at the famed Tanglin Halt, shortly before the redevelopment:
Special thanks to Steffi and Kai Wen for taking the time to share! For more on their journey you can visit: @ahirisecottage
Getting a rental flat at Tanglin Halt
Steffi and Kai Wen were waiting on their BTO flat at Dakota Breeze, which would only be ready in 2021. As with most couples waiting for their new home, temporary accommodation was essential.
In their first few months a newlyweds, their relatives allowed them to stay at a condo unit in Redhill out of goodwill; but this would only last until the condo was sold. This happened in May of 2021.
"On hearing that the condo had a buyer," Steffi said, "we started to search for a space to rent, as we hoped to continue living together up until we received the keys to our flat.
We had requirements that made renting from the open market potentially expensive. For one, we needed enough space for my husband's home office, as he is a freelance photographer/videographer.
Second, our preference was to have the whole unit to ourselves, and ideally, to be around this neighborhood that we had grown to love. During our search, we had visited another flat in Beo Crescent, but the rental price was beyond our budget."
The couple got lucky however, and found a listing for a 3-room flat in Tanglin Halt. This was about a 10-minute drive from where they were saying, which kept them in roughly the same vicinity. Like most older flats, the couple noted that it looked quite spacious.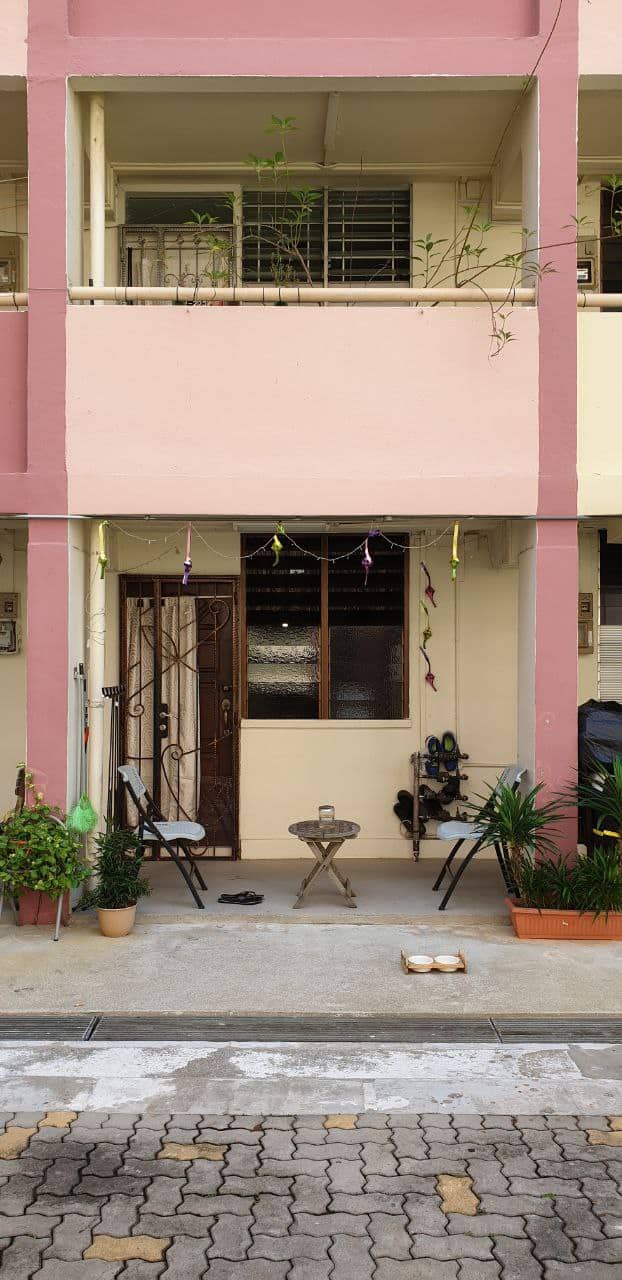 (HDB flats built before the year 2000 tend to be larger. However, flats built from 2000 up to the present day tend to show smaller differences in size).
The couple also realised one other drawback: "We realised after the flat viewing, was that it was an old estate, with its wear-and-tear, grime, and the fact that it was in the process of becoming deserted."
Nonetheless, time was running out for the couple. They settled on renting the Tanglin Halt flat, and "put quite a bit of effort into cleaning up and furnishing the space so that it felt like our home".
It as a good move, as the Covid-19 pandemic would soon come along. This delayed the BTO's completion by six months. The couple were also lucky that the landlord sought permission for them to stay longer, as the original plan was for them to move out early this year.
Going in with both eyes open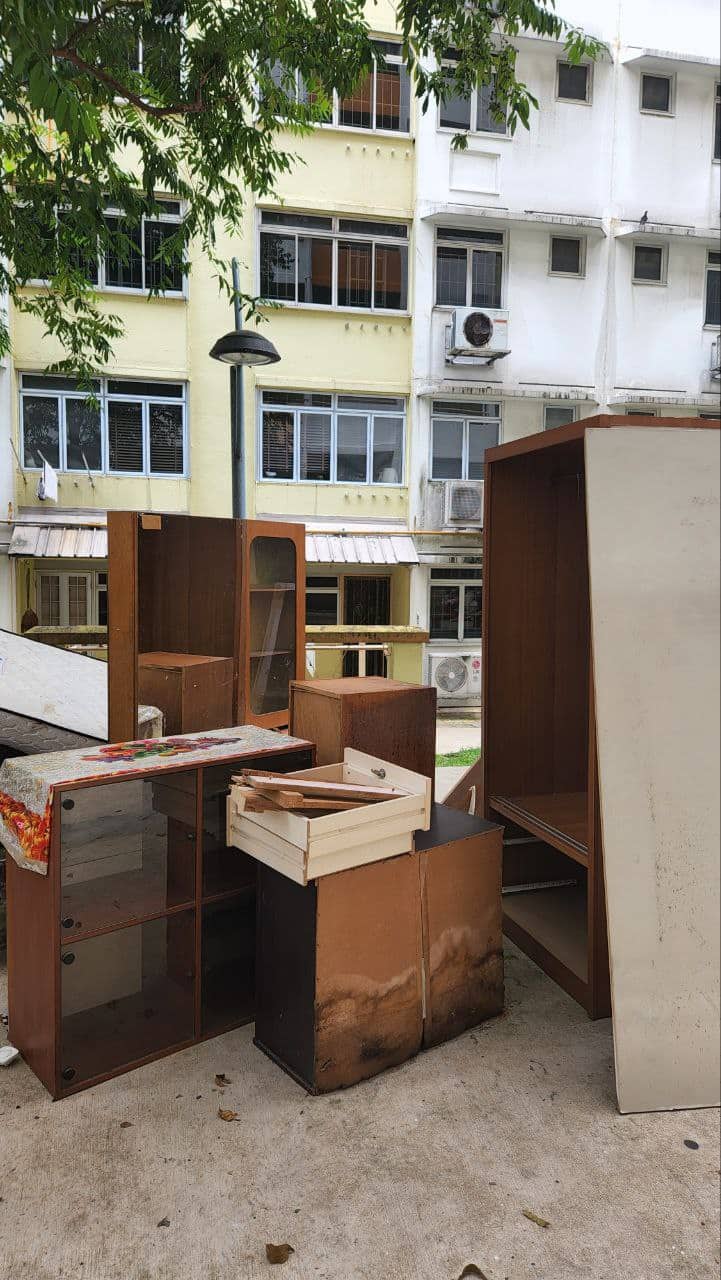 "We were already aware that the neighbourhood was under the SERS programme", Steffi said. "We were however surprised that we were allowed to rent a flat there, given that the residents were all moving out.
While negotiating with the landlord's agent, this was a point of concern – should there be a need to extend our lease, as we knew there was a high likelihood of further delays with our BTO project?
We were quite unwilling to have to go through the whole process of moving house again, after doing it twice already…In the end, our landlord requested for an extension of the repossession deadline, and we were able to live in Tanglin Halt until end May 2021.
Luckily, we received our BTO keys in April, so there was only a short period of having to find alternative accommodations while our new flat underwent renovation."
The couple were alert to the possibilities of delay, due to Covid-situation. Under normal circumstances, however, this is something a lot of renters forget: always prepare for the possibility of a delay, whether your new home is an HDB flat, a condo, a landed property, etc.
This can mean negotiating for a possible extension early on. Remember that besides construction issues, there can be renovation delays as well. If your landlord absolutely cannot extend your stay, you must be prepared for this early on.
The experience of living in Tanglin Halt
Even though Tanglin Halt was in its last days, and the couple could see people moving out, the neighbourhood was active to the end.
"One of the reasons why we were keen on renting the Tanglin Halt flat was the desire to live in an old neighborhood, with its old school quirks and sleepy atmosphere," Kai Wen said.
"Granted, if we could have afforded renting in Tiong Bahru, or Stirling estate, we would have jumped on it. Steffi had the opportunity to live close to the old Dakota Crescent estate right before it was demolished, and we had plenty of dates there, taking photos of the unique architecture, visiting its last cafe (Tian Kee & Co), making friends with the residents and the cats.
Getting to stay in Tanglin Halt was possible the next closest thing to renting in Dakota Crescent."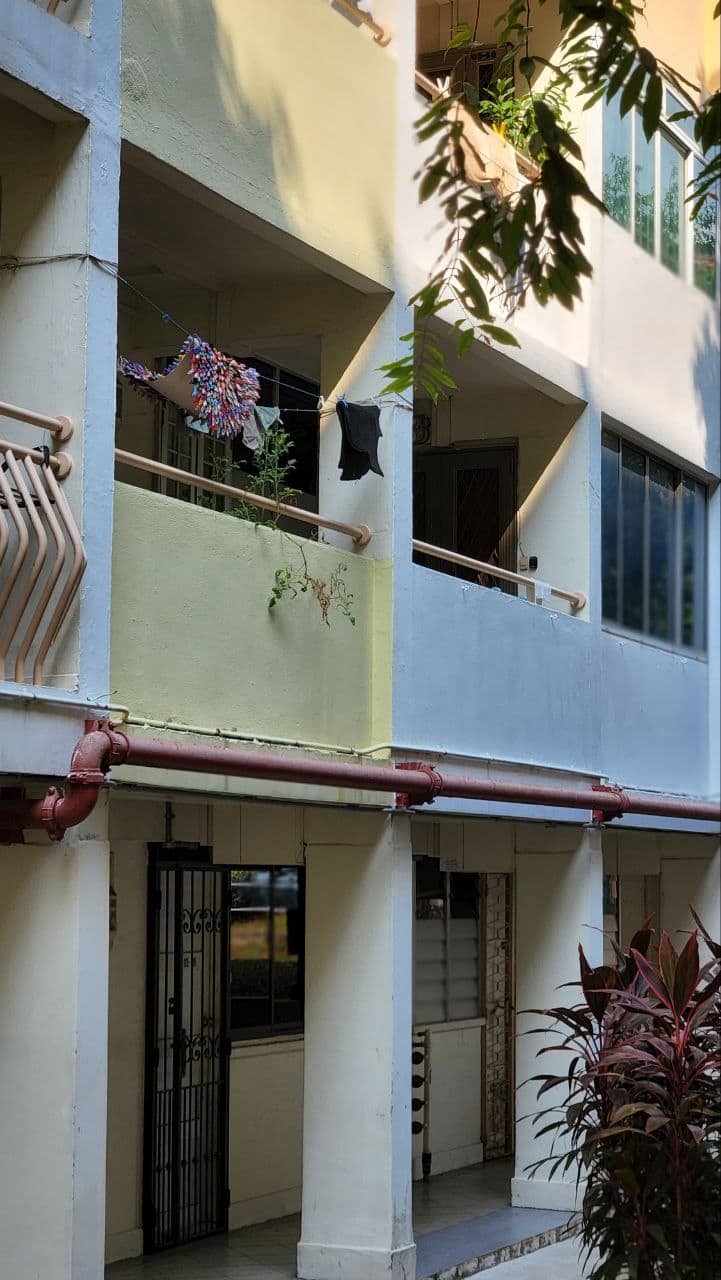 The couple noted that many of the long-time residents at Tanglin Halt had sprawling gardens, either in corridors or the common areas. Some cooked outdoors, and one resident in their block was an urban farmer with her own chickens and vegetable garden.
Common sights up to around the 1980s, for an HDB estate – but in most parts of Singapore, these sights are long gone.
Family ties and nostalgia
Both couples' families also had ties to the Tanglin Halt area. Kai Wen's mother lived in a village that was close to the old Alexandra Hospital, and Steffi's family flat in Holland Drive.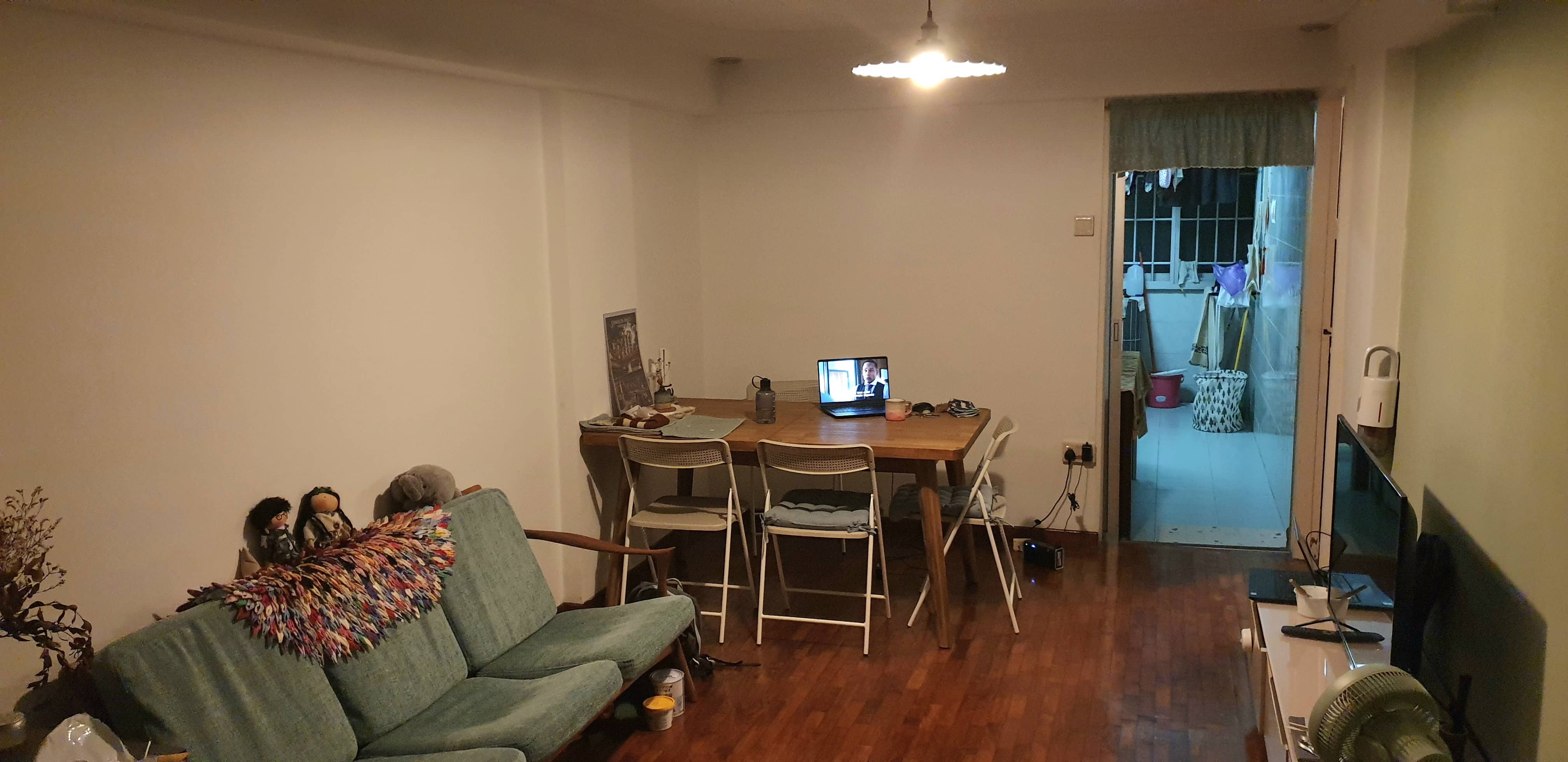 Living in Tanglin Halt meant their parents could reminisce about their childhood, whenever they visited the area; or ponder changes since the past, such as the intersection between Gillman Flyover and the AYE once being a small junction only.
All this came with its share of drawbacks however. In quirky old neighbourhoods, the vibe is fascinating but at times uncomfortable. The couple says that:
"The kampung vibe was pretty strong. At the same time, we had to deal with rubbish chute choking, a letterbox area that often smelt like pee and was filled with trash, the red-and-blue lights flashing through our windows whenever an old resident was being picked up by an ambulance…it happened pretty often, especially during the COVID period.
We also lived on the second floor, right beside the communal sheltered area, and were often treated to funeral music. Many of these things, we took into our stride, as it was novel, and besides, it was just for a short while. The nostalgic things, we will certainly miss."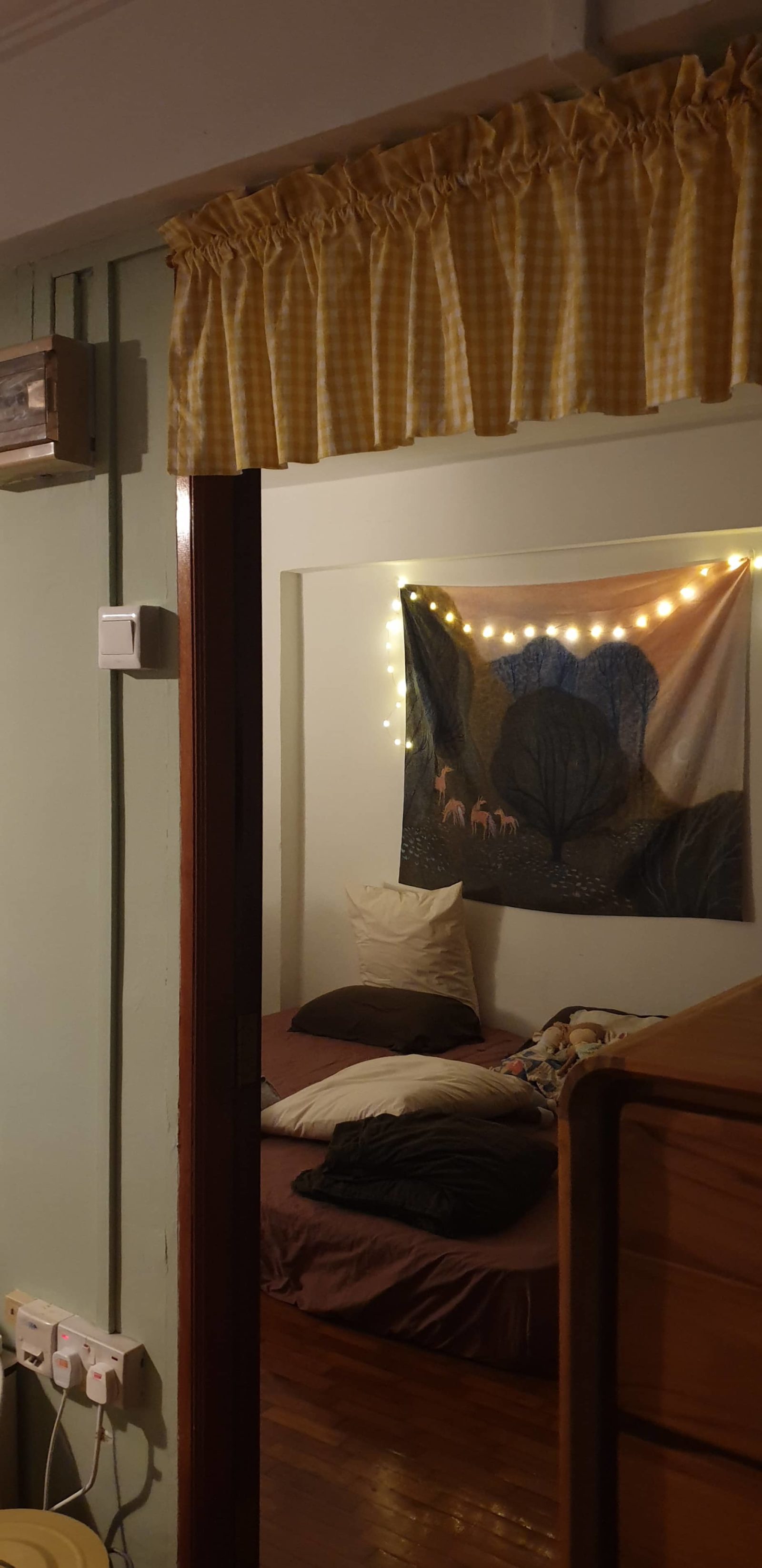 Read this next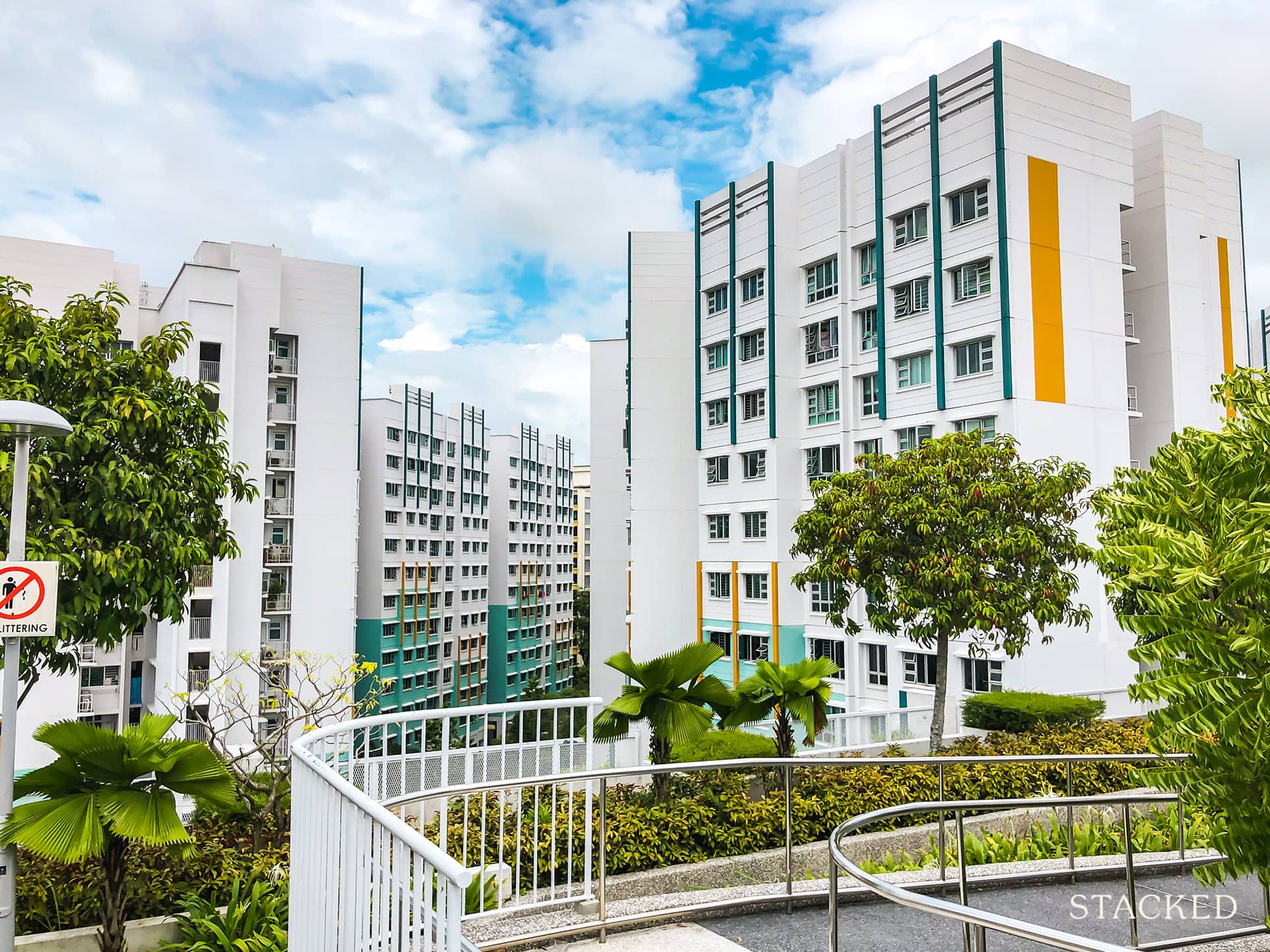 Tanglin Halt was also known for its food and accessibility
"Another thing that we adored about Tanglin Halt was its proximity to good food," Steffi said. "We had two hawker centres close by with a couple of popular stalls, which included Thunder Tea Rice, garlicky economic bee hoon, old school Western food, prata, just to name a few.
And we were within driving distance to other food haunts nearby, like Mei Ling, Alexandra Village, Holland Drive, Tiong Bahru and Great World City."
Tanglin Halt, like most of Queenstown, is also one of the more accessible HDB estates. The couple were able to explore places that they didn't previously visit, due to inconvenience. They were able to take long walks in areas like the old Wessex Estate, Labrador Park, and the Alexandra Park Connector all the way to Clarke Quay.
Making the move to Dakota Breeze
Dakota Breeze seemed a natural move for the couple, as Steffi had previously lived there for three years with her family. Steffi was also an east-ender, and these Singaporeans seldom want to move from the east-side.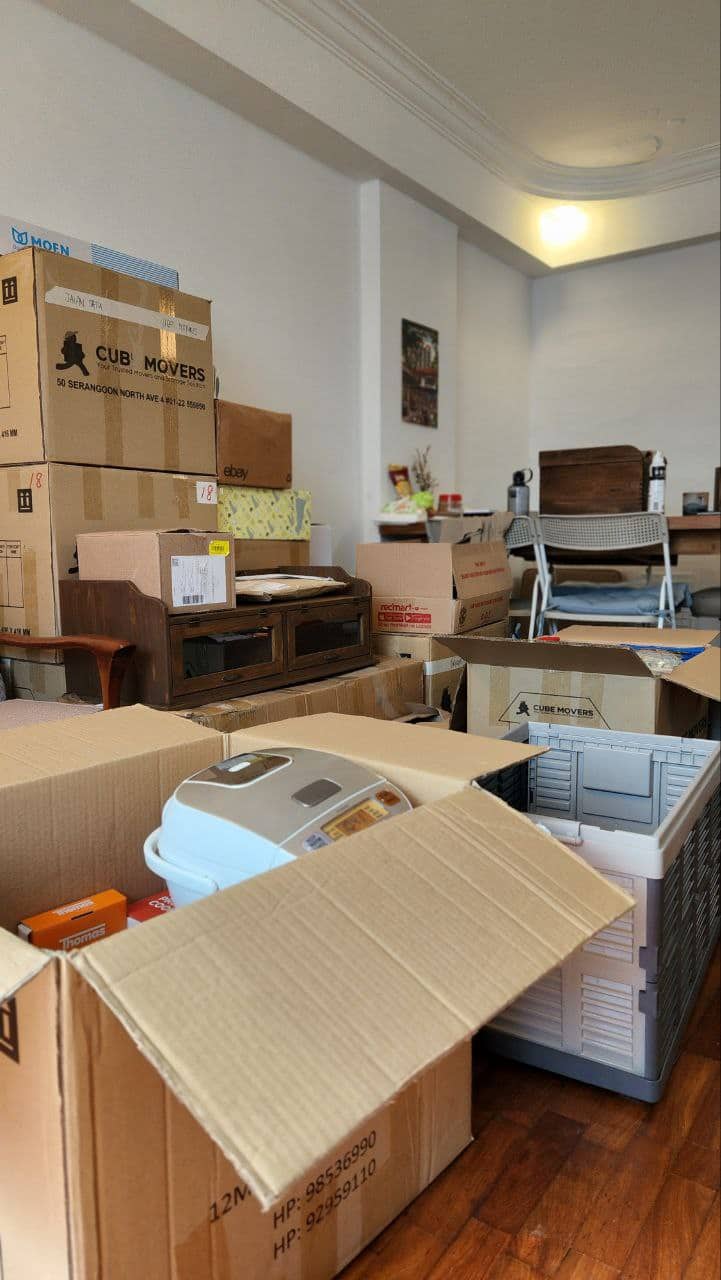 Dakota, however, was even more convenient than her previous place.
"It took 10 minutes to get to town by train," Steffi said, "and was close by to areas with great food: Geylang, Dunman, Paya Lebar, Katong…It took some convincing for Kai Wen, as it meant a greater distance away from his family home in Bukit Batok.
But we were also aware the value of the flats in this area would appreciate, should we wish to move out. It was a mix of these factors – familiarity with the area, good food, convenience, and appreciating flat value – that led us to try balloting for Dakota Breeze BTO. The fact that we managed to get a number sealed the deal.
The couple say they would have considered a flat at Commonwealth though, had it been an option at the time. They would have considered the Margaret Drive BTO projects, or a chance to live in the Dawson neighbourhood; but there was no such option at the time.
Can Dakota Breeze ever compare to old Tanglin Halt?
"As Dakota Breeze is a new BTO located in an old estate, it can't truly be compared to Tanglin Halt," Steffi says. "There is no sense of history or familiarity in the immediate estate yet. Everything is still built anew. However, we feel that we have more control over how we shape our living space of course, and there are more opportunities to meet with and get to know our neighbours better."
Being a new neighbourhood, the couple also find that everyone is in a "honeymoon phase". They say that:
"We have a large and lively Telegram chat for our estate, which was started nearly a year before all of us got our keys. From discussing renovation matters, to trying to solve our estates' illegal dumping/trash issue, to sharing about our hobbies and lobangs, it's turned out to be a great platform for many of us.
At Tanglin Halt, while there were a few friendly faces, many of the neighbours had probably known each other for years, and we were quite the new (temporary) people living in their block."
There are, however, some comparable qualities between the two:
"Some things that are similar include the proximity to good food, the accessibility, as well as the area being full of nature. We live by the park connector, which allows us to longboard/cycle to Kallang Stadium, East Coast Park, or MBS. While there is a lack of mature at the moment, we realised that there's quite a diversity of wildlife (birds) along the park connector."
Steffi has spotted wild parakeets, sunbirds and bulbuls just along the stretch of park connector by the couple's block, while neighbours have spotted the famous otters.
Time to plan the ideal home
While the wait-time for HDB flats is usually considered a drawback, it has at least given the couple time to plan. The five-year wait allowed them to put a lot of thought into the design and themes:
"We love wood tones and nostalgic things, and Steffi's aesthetic tended towards cottagecore/Japanese vintage style over the last couple of years. Armed with reference images from Japanese magazines, Instagram accounts of French/English cottages and Pinterest boards, we went about finding a designer who could help create the canvas for us to make our dream home a reality.
The thing with this interior design style is that it doesn't require too much built-in carpentry, and requires more old-school skills, which are not cost-efficient to fabricate in these times."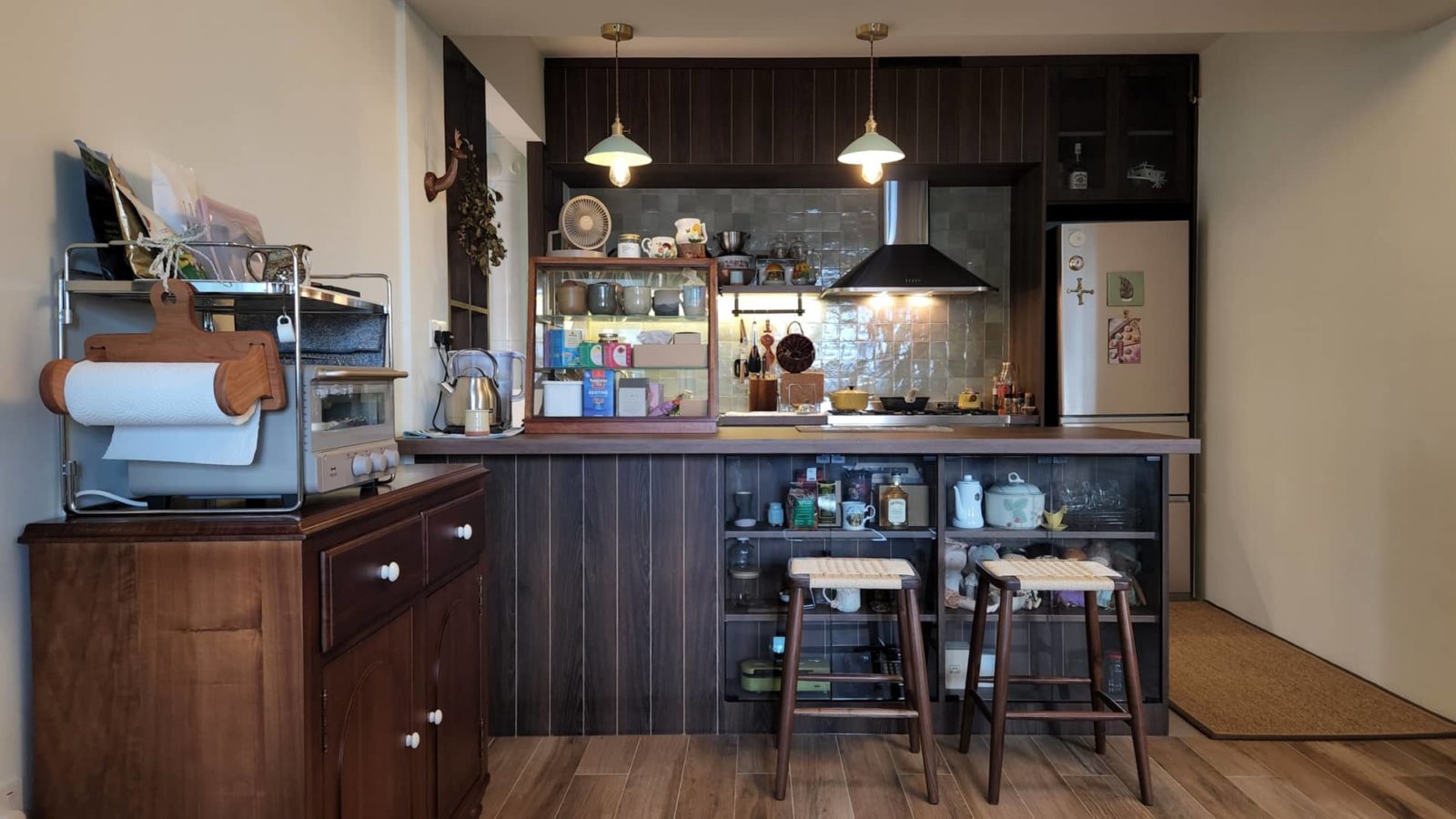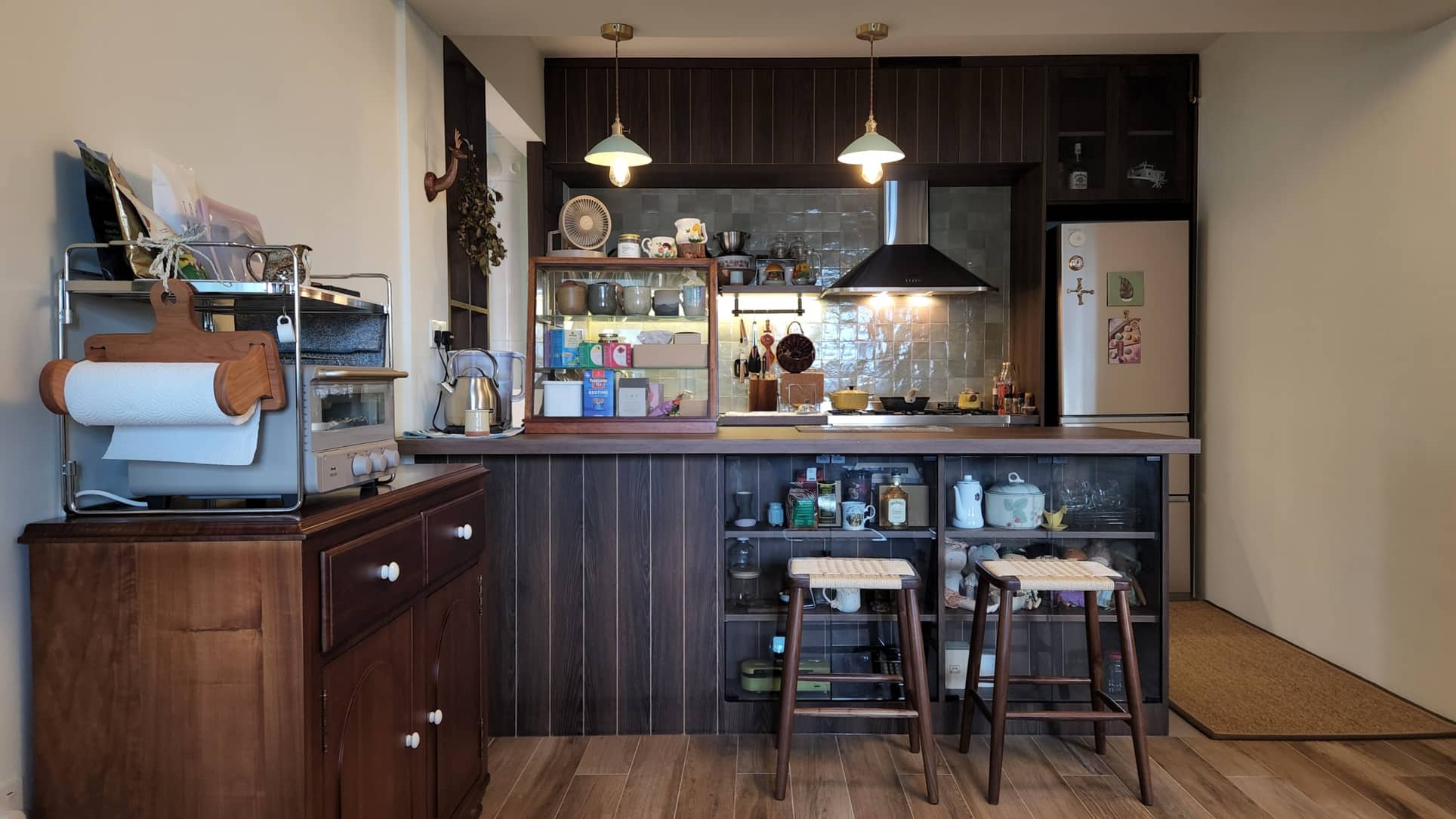 The couple were able to find a designer willing to listen to their ideas, and take on their brief. The designer helped to reconcile the need for authenticity and budget-friendly realities.
"Our home is definitely still a work-in-progress," the couple says, "but the bones are there. It's cosy and comfortable, and we feel a sense of pride when we invite our friends, family and neighbours to visit.
It took a long way to get us home, but the detours we made along the way, like to Tanglin Halt, made us happy or at least interesting memories. In Singapore, where physical places don't always last, we are lucky to have personal recollections of a few of them, that we can share with those who will never get to see it as it used to be."
Tanglin Halt was the biggest SERS event in Singapore history, involving 3,480 flats, over 200 hawker stalls from two food centres, and seven commercial blocks.
Follow us on Stacked for a future update, and for more home buyer stories in Singapore.