Property Stories

Affordable Freehold Landed Homes Under $3 Million? Touring Tai Keng Estate: Landed Homes In The Largest HDB Town In Singapore
TJ
December 4, 2022

13

min read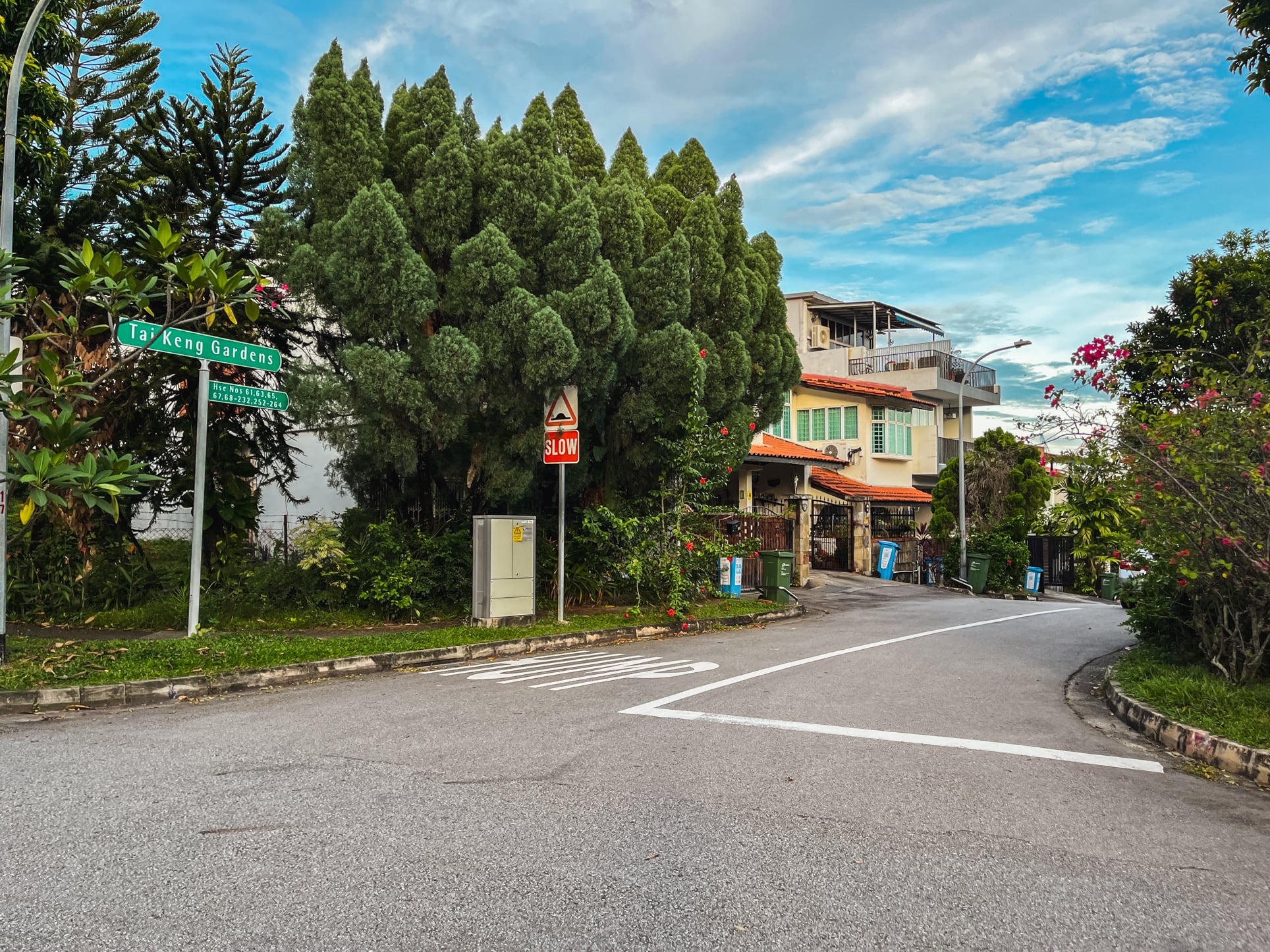 Can you recognise this park? Hint: it's in the largest HDB town in Singapore and 3 of the last 5 sales were under $3 million.
The area we're visiting today is actually Tai Keng Gardens, as a reader requested a tour of Thrift Drive a while back.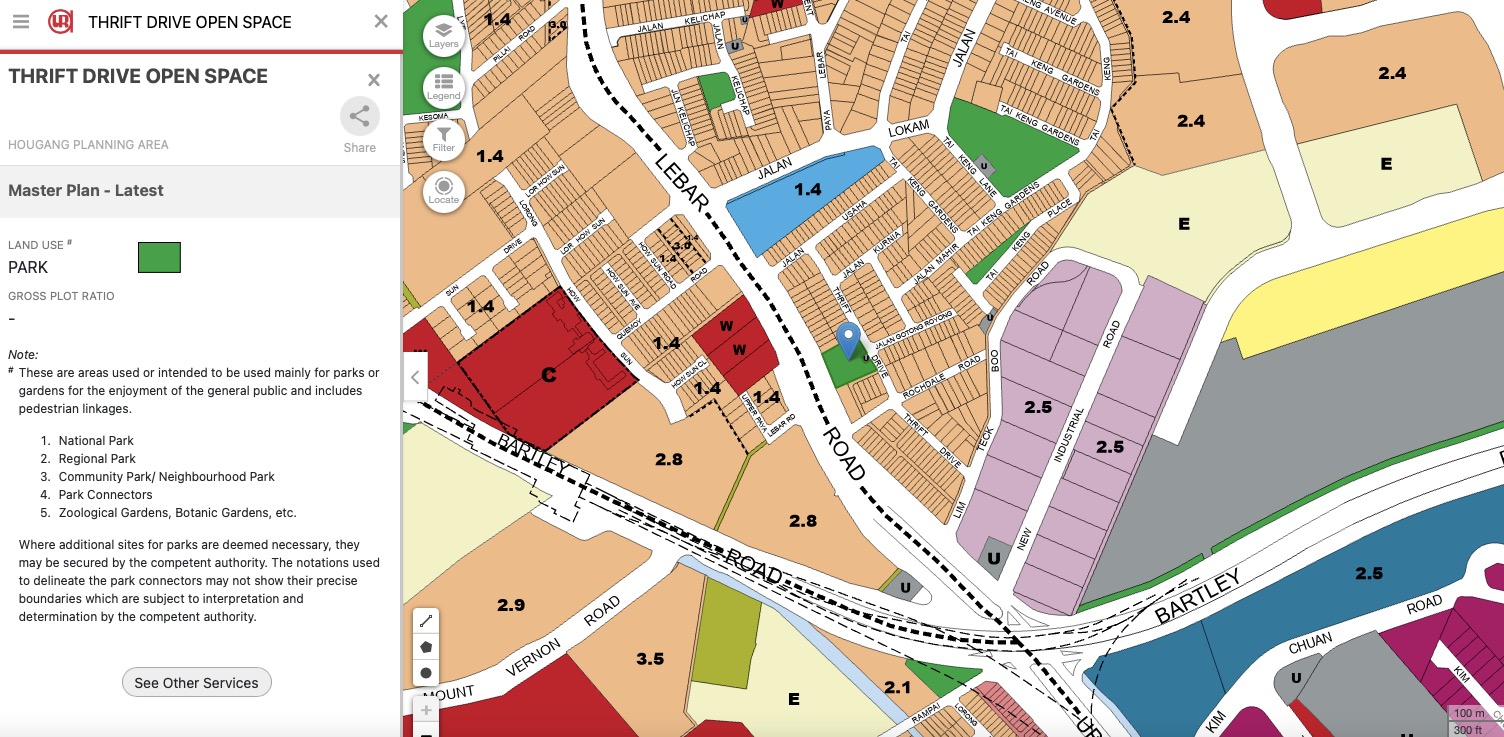 Fun fact: Tai Keng Gardens is in D19/Hougang, which is the largest HDB town in Singapore based on land area.
There's actually quite a large area of landed houses here, ranging from terraces to detached units, so I'll start by defining what we're looking at: basically, the area bound by Jalan Lokam, Upper Paya Lebar Road and Lim Teck Boo Road. It's actually next to Paya Lebar Crescent which I covered a few weeks back.
Note: according to a reader who left a comment, the soil at Paya Lebar Crescent is Marine clay which would make it more costly to rebuild. I am not sure if there is a similar issue for Tai Keng Garden Houses too.
If you're wondering about rental yield, the last 3 of 5 house sales were at under $3 million whilst the last 5 rental contracts ranged from $4,000 – $5,000.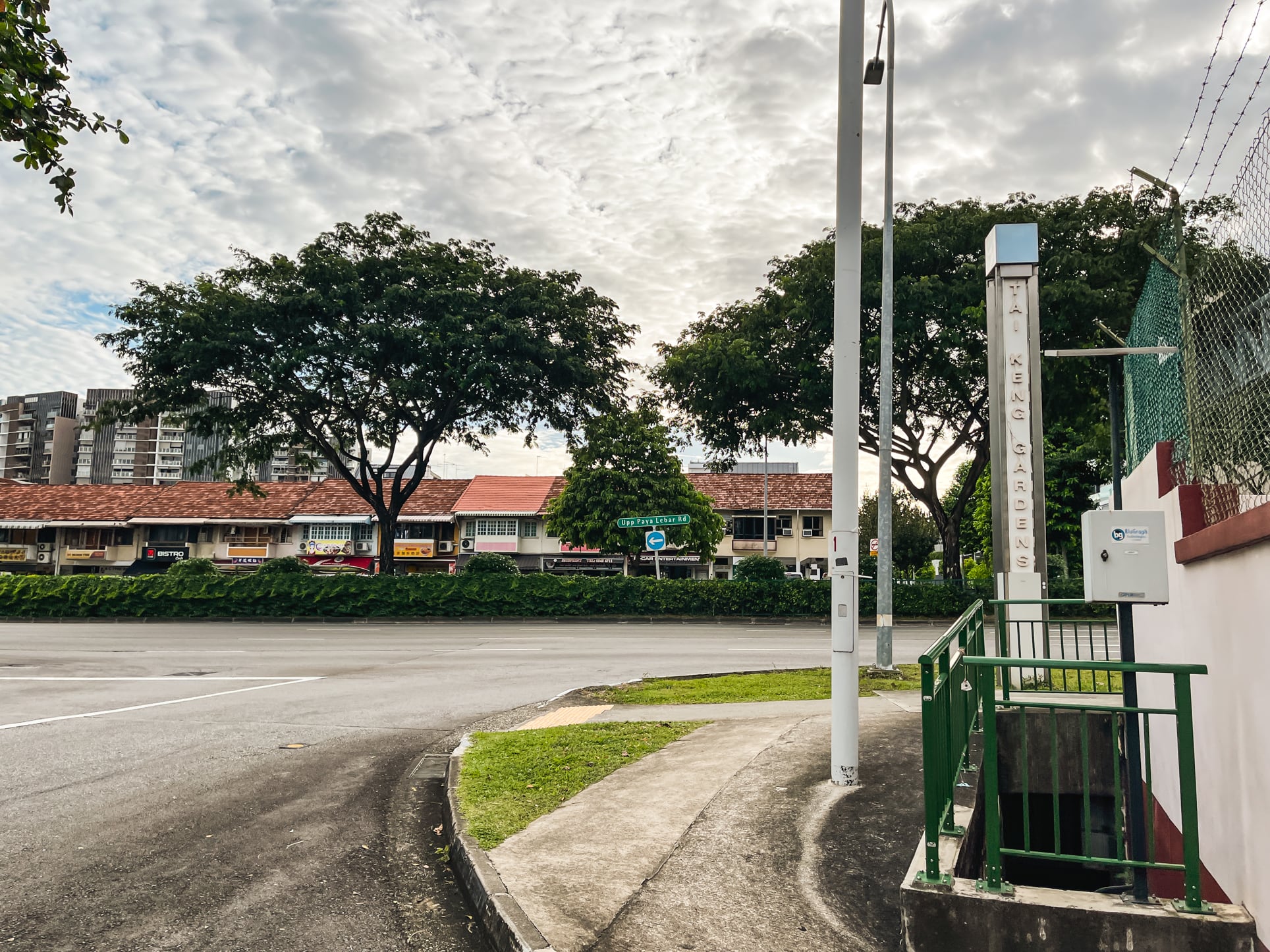 Note: as Upper Paya Lebar is a busy main road (the emptiness above is misleading) it's a bit of a chore to cross over, but there is an overhead bridge a few hundred metres to the right as well as some traffic light crossings.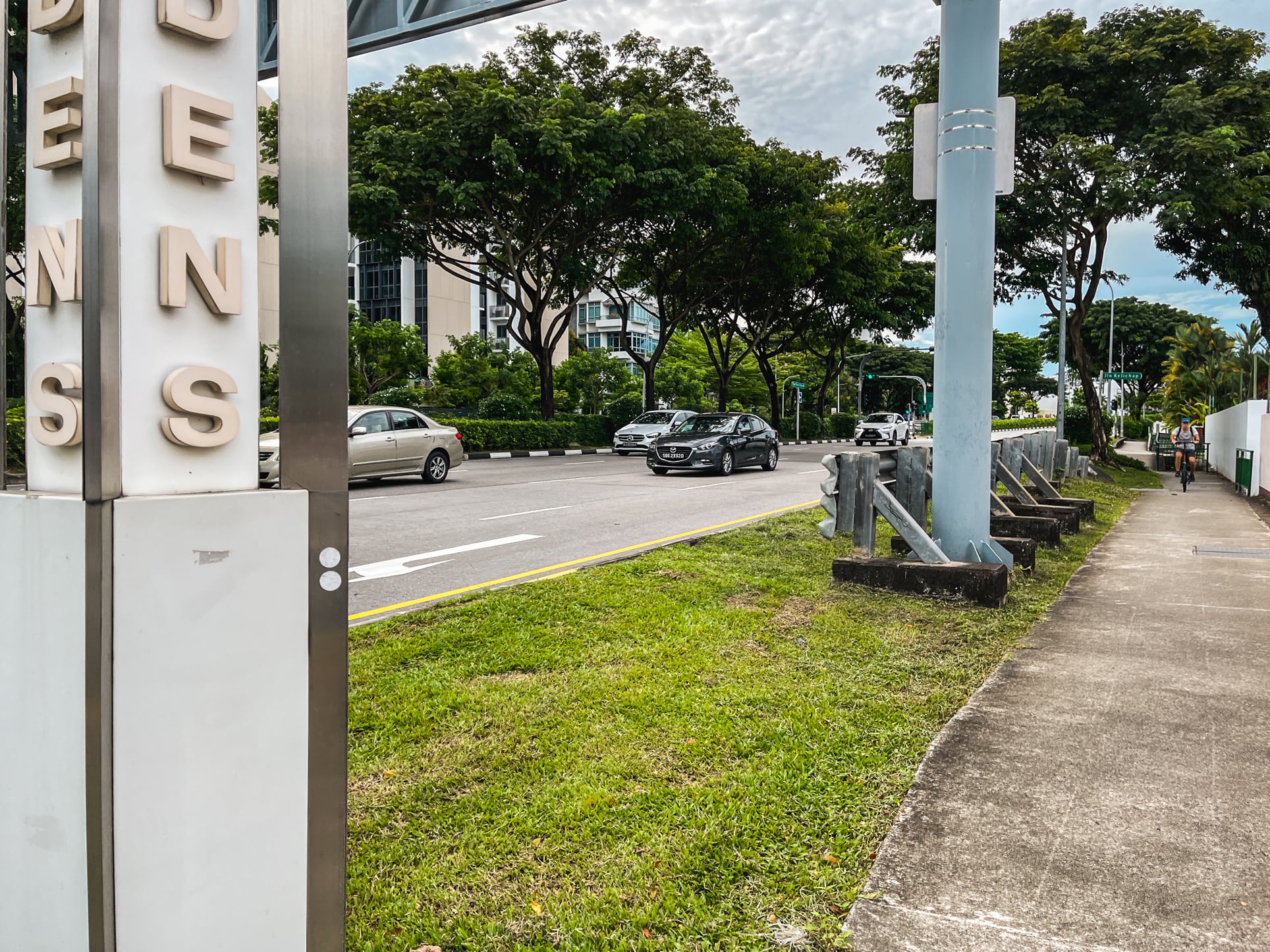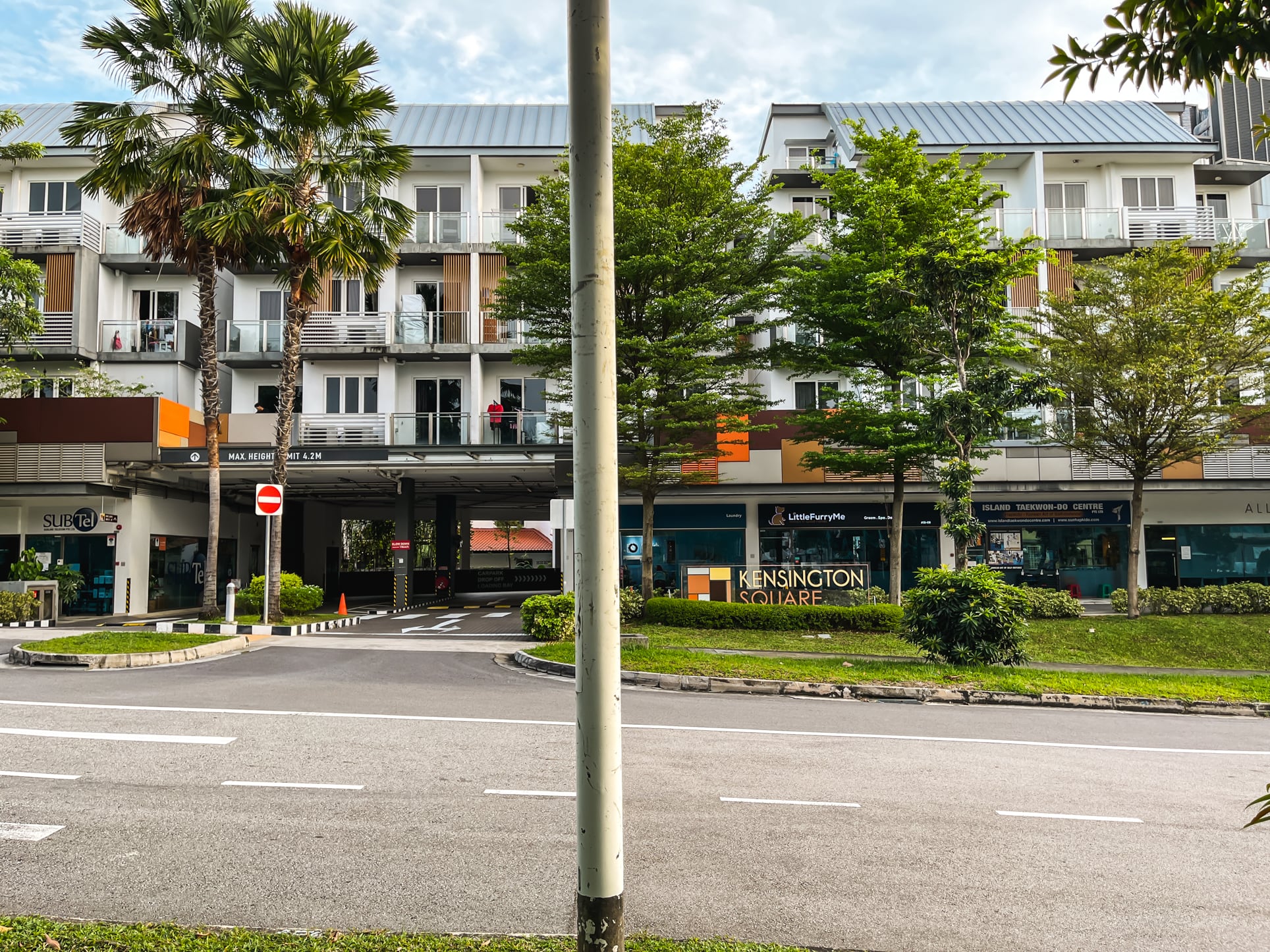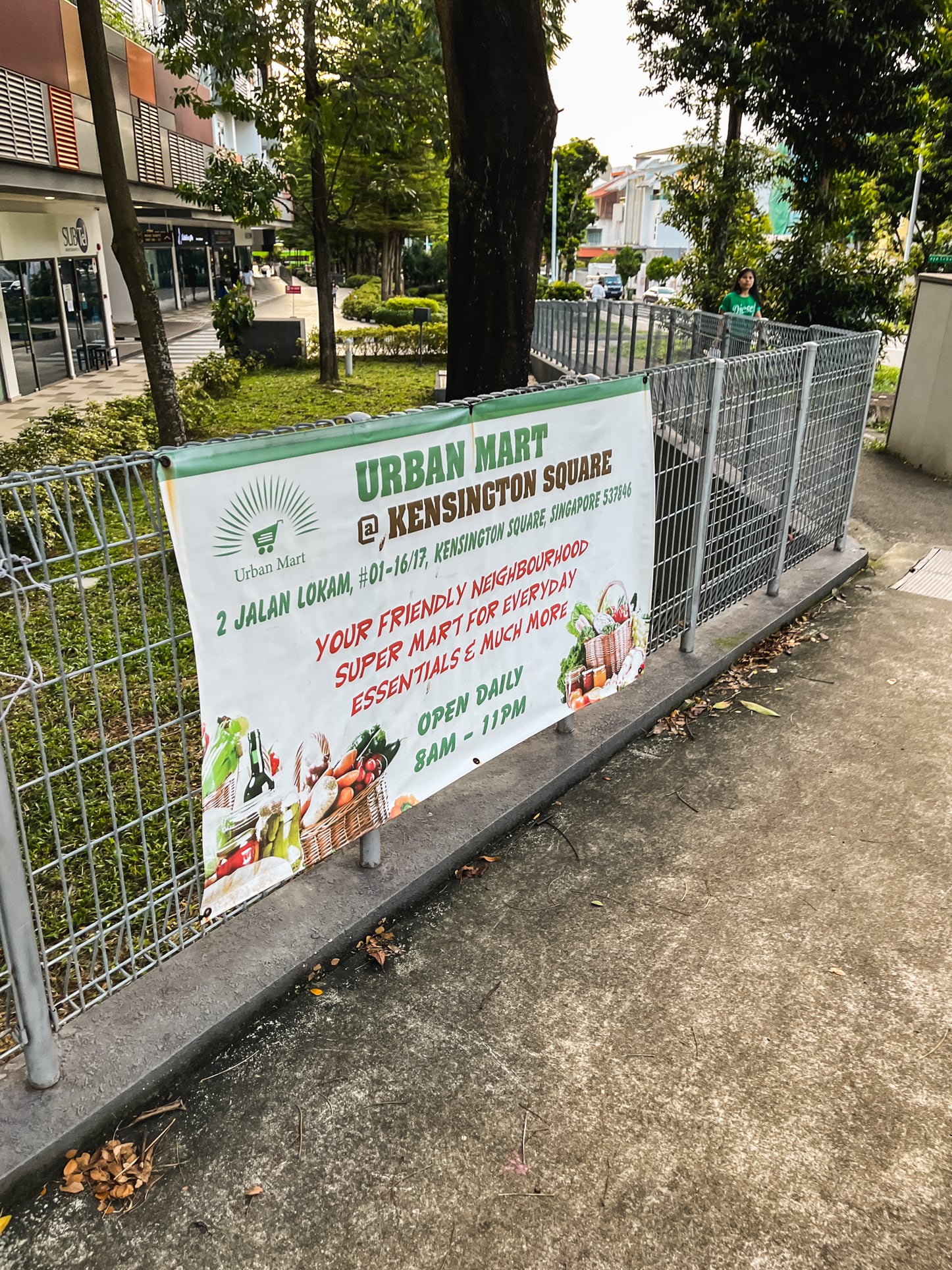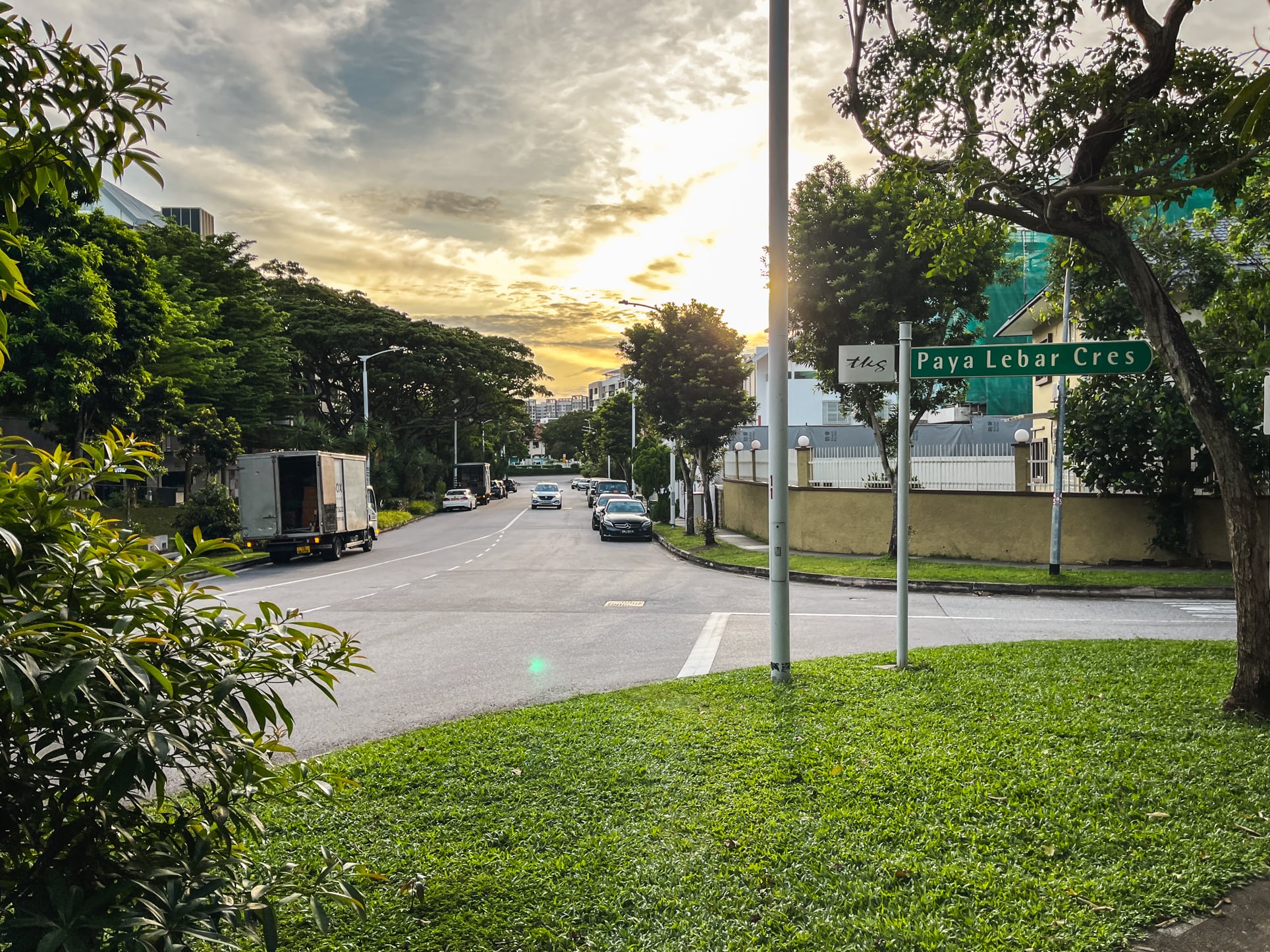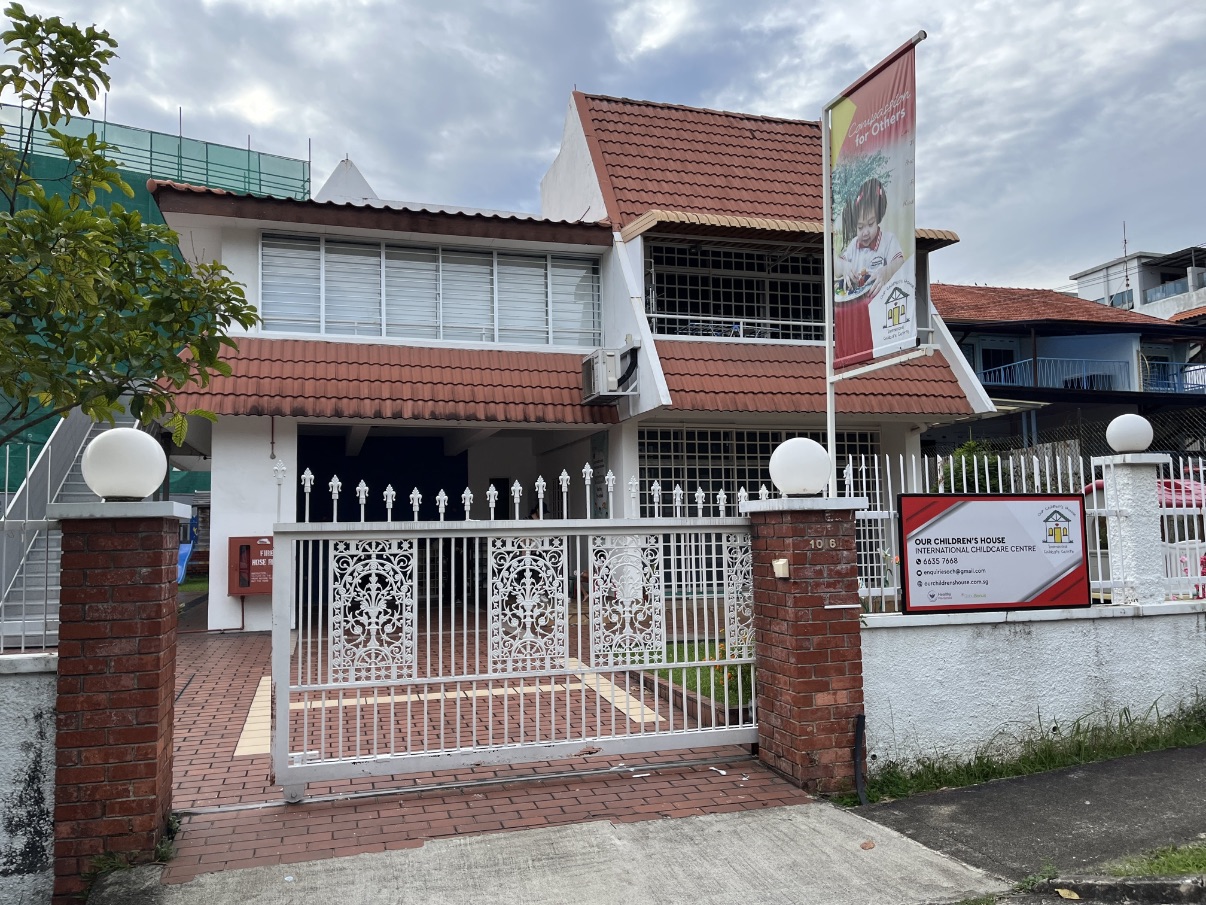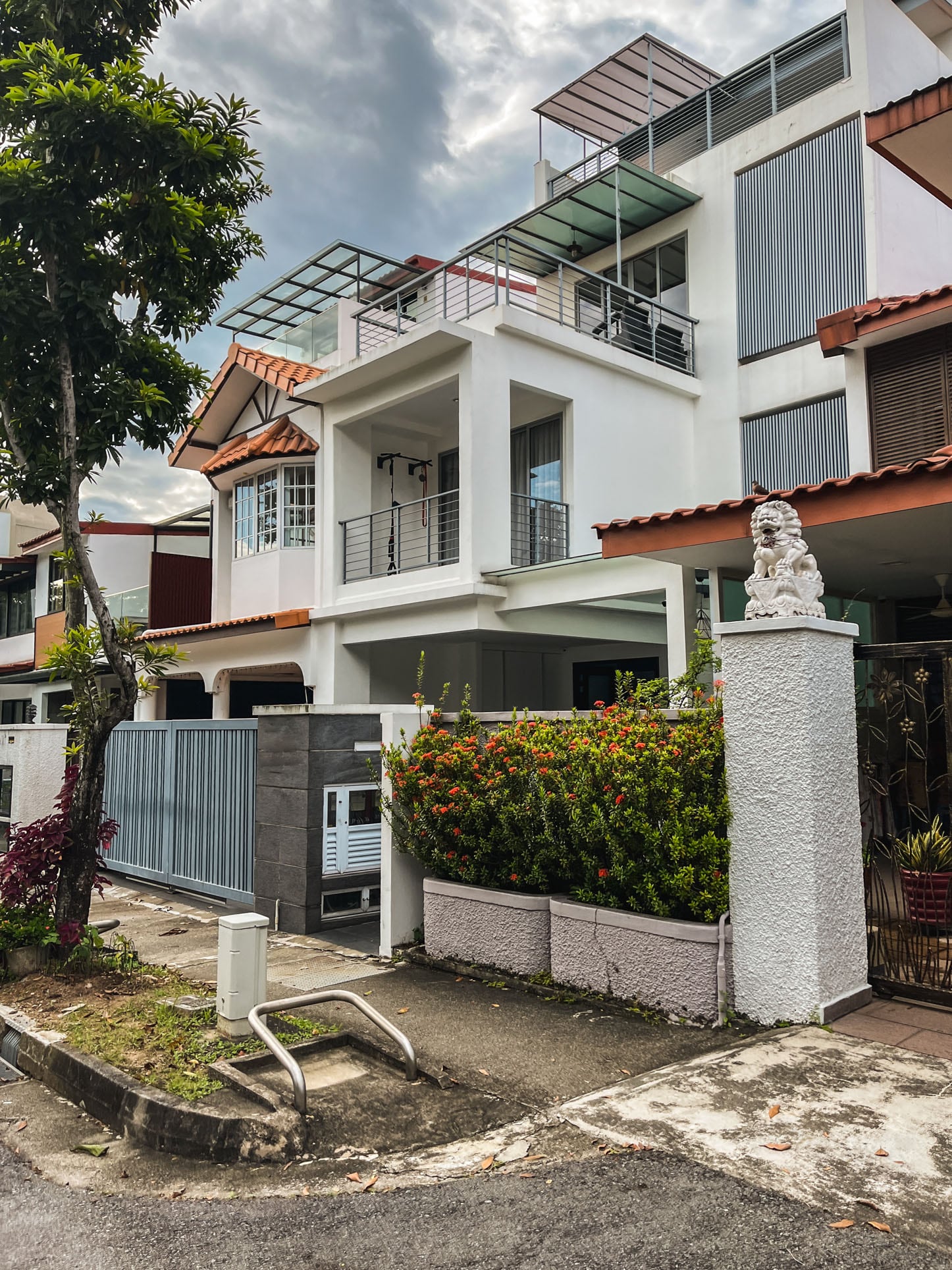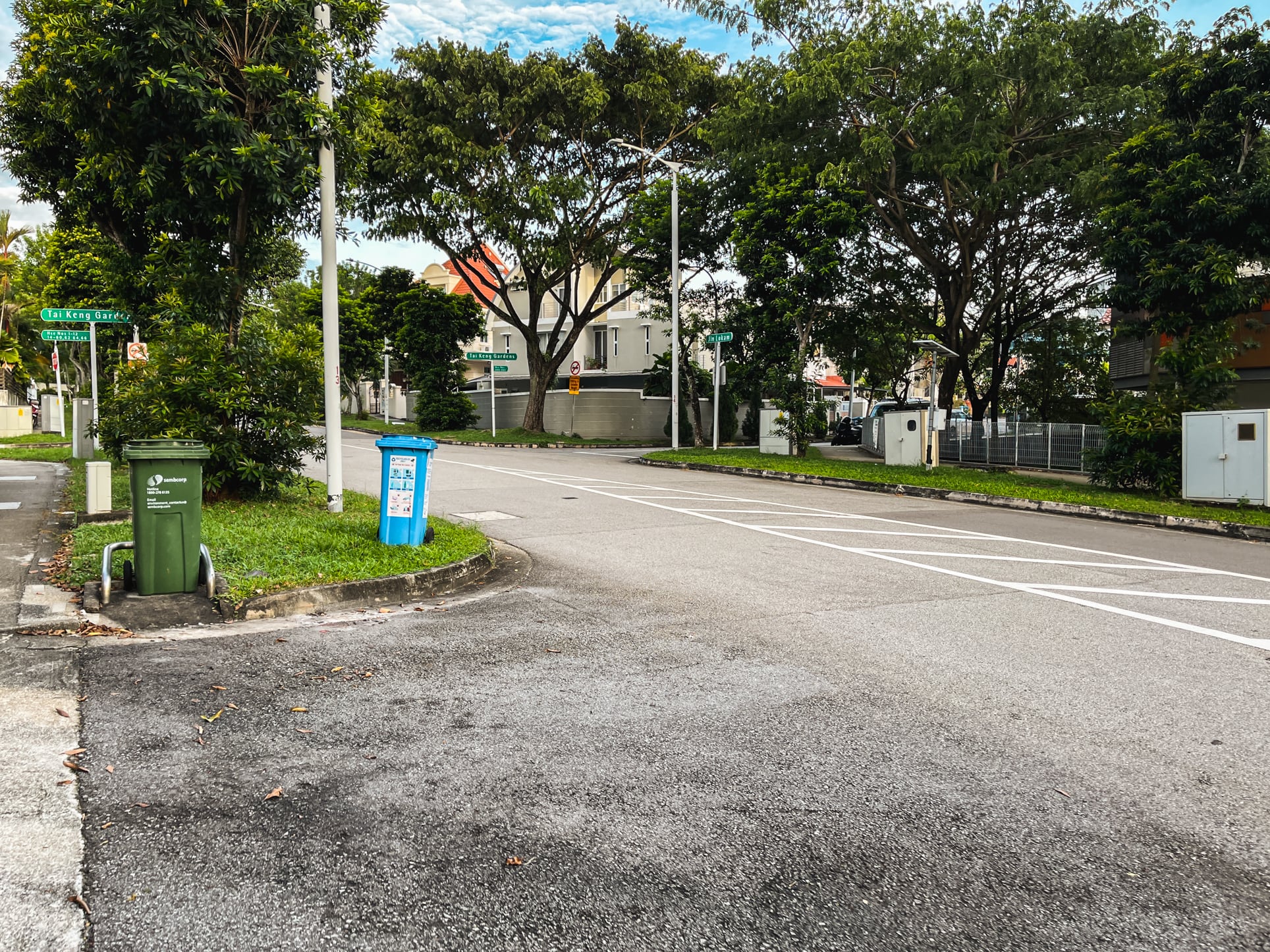 I'm guessing that a lot of you clicked on this article because of the fact that 3 of the last 5 sales were under $3 million, so let's have a closer look at the terrace units!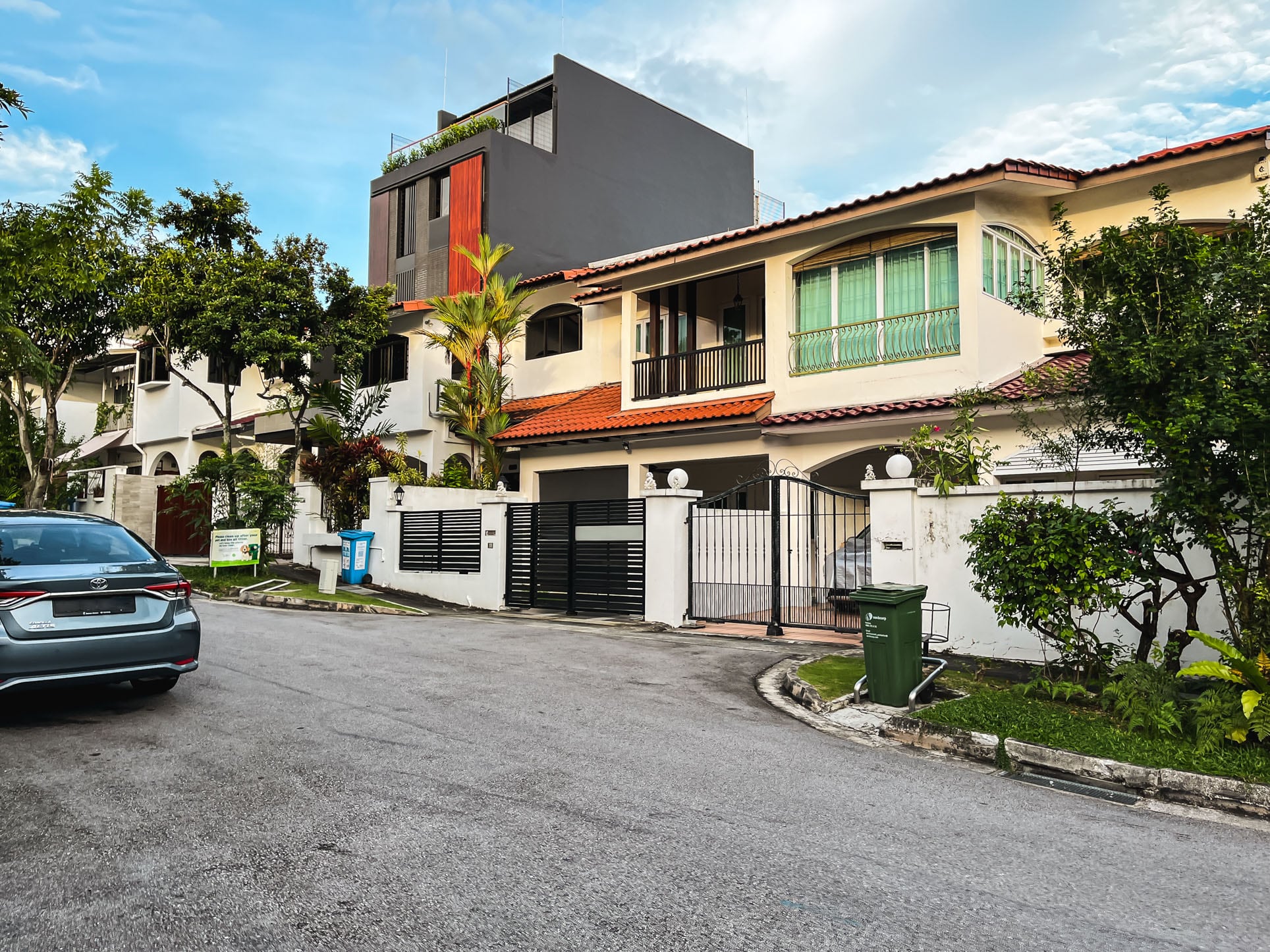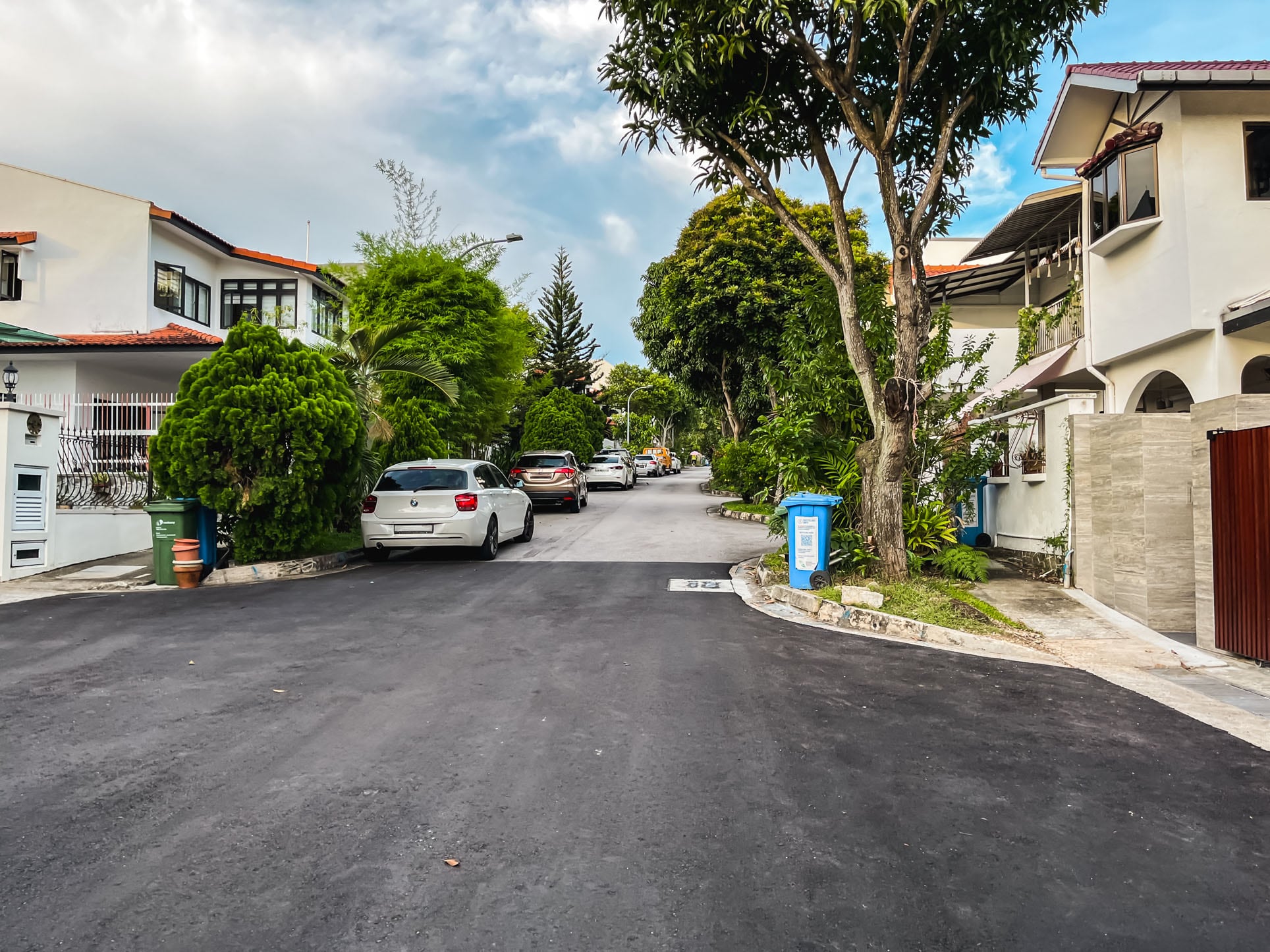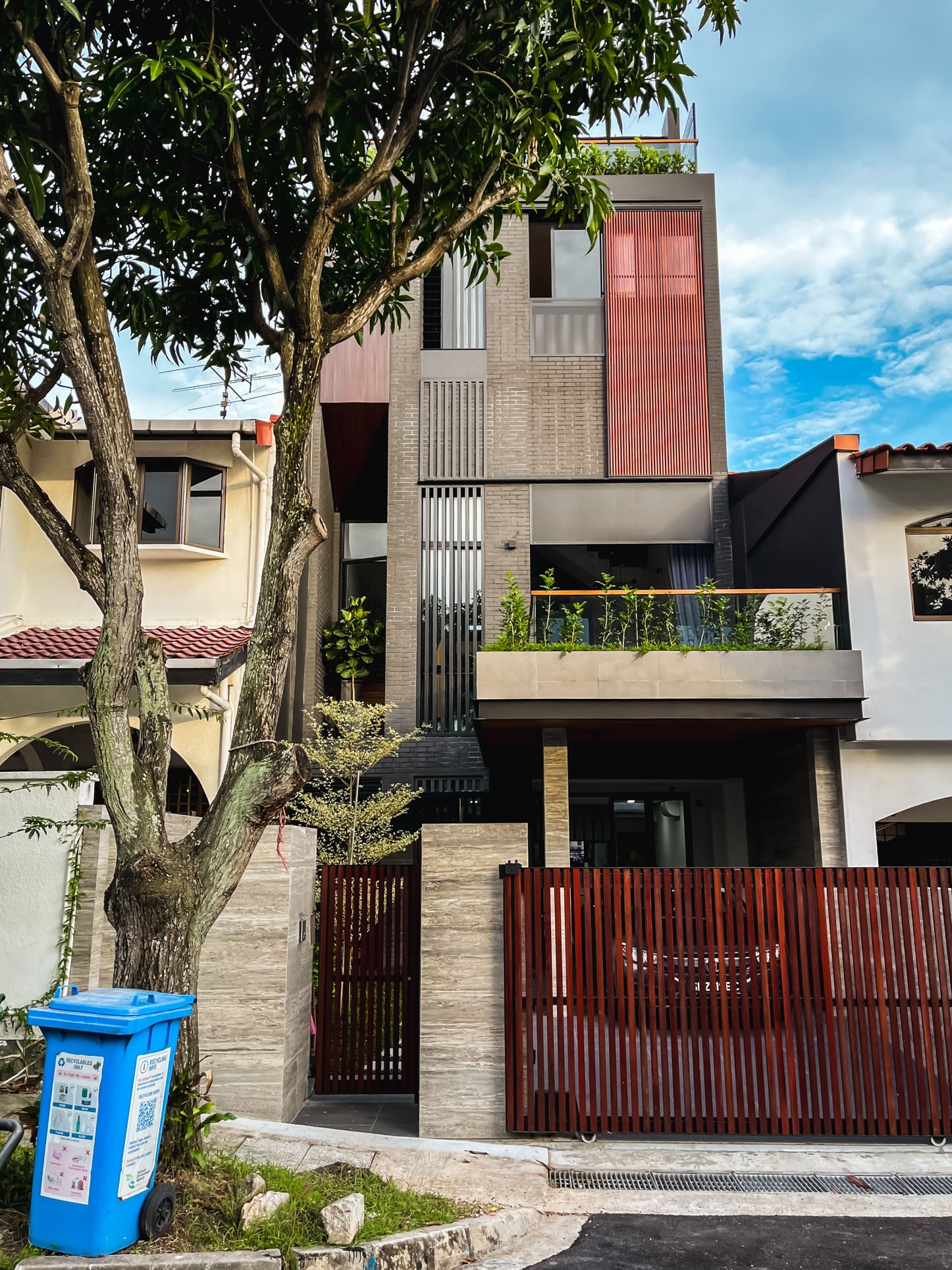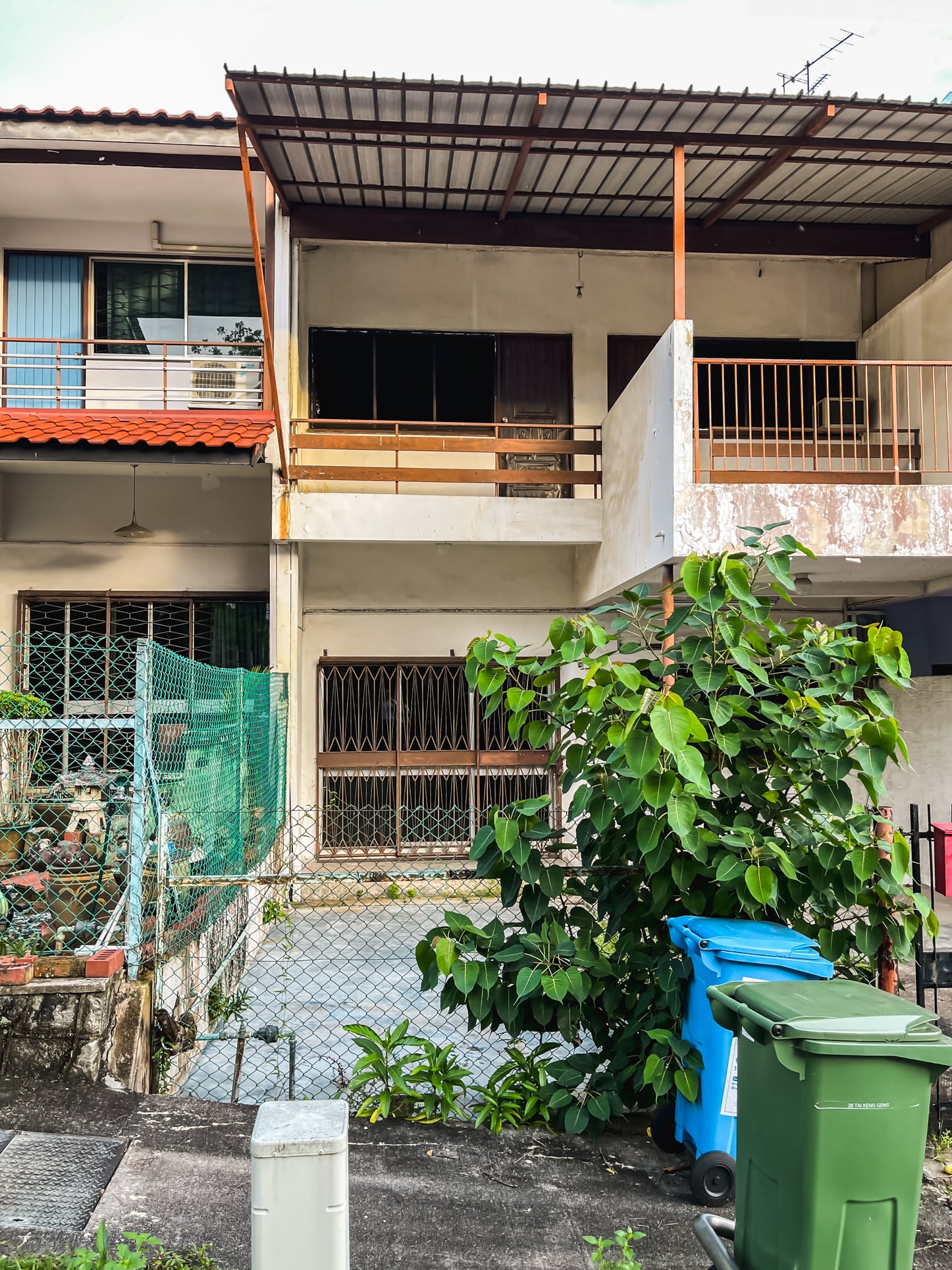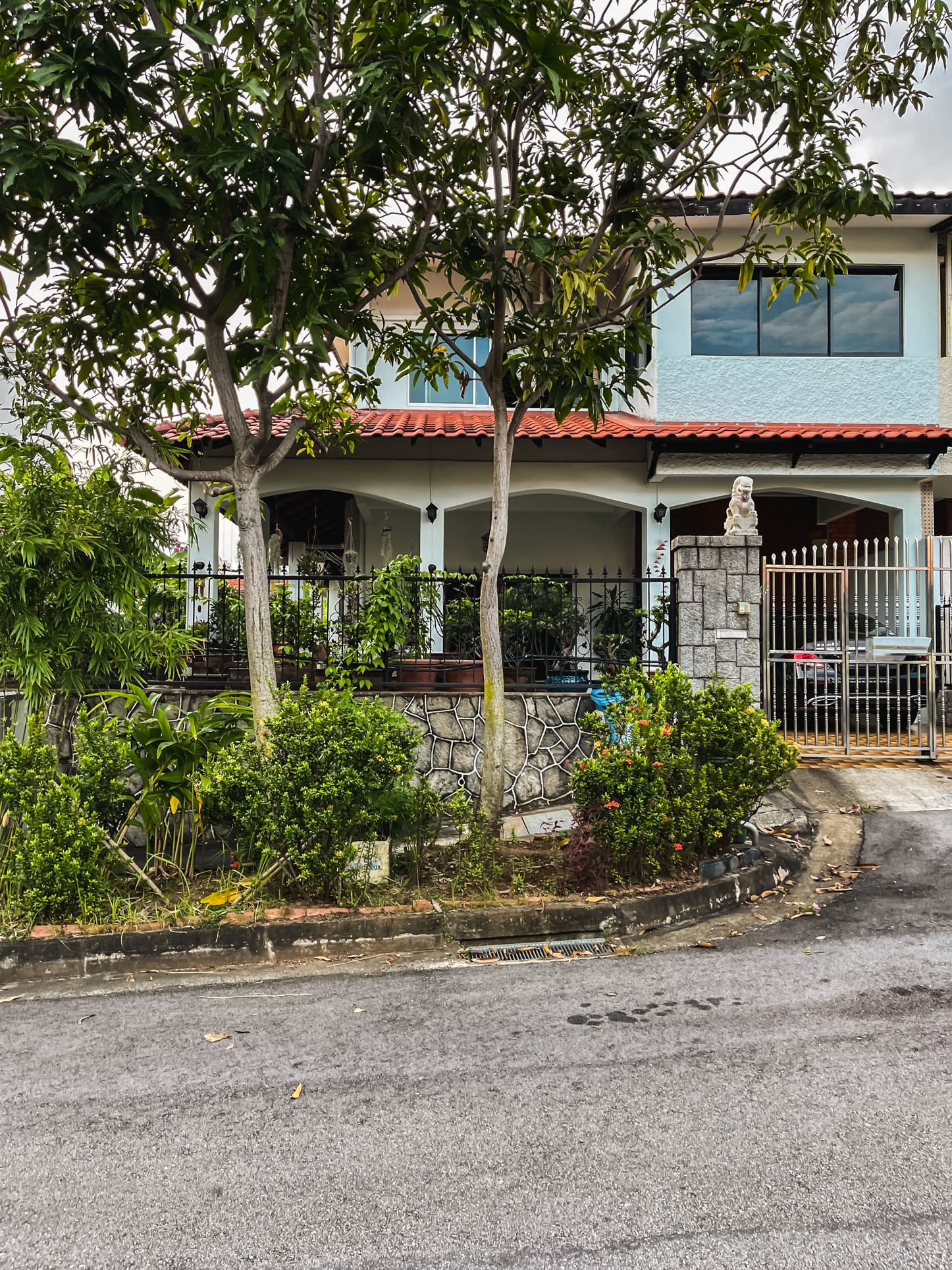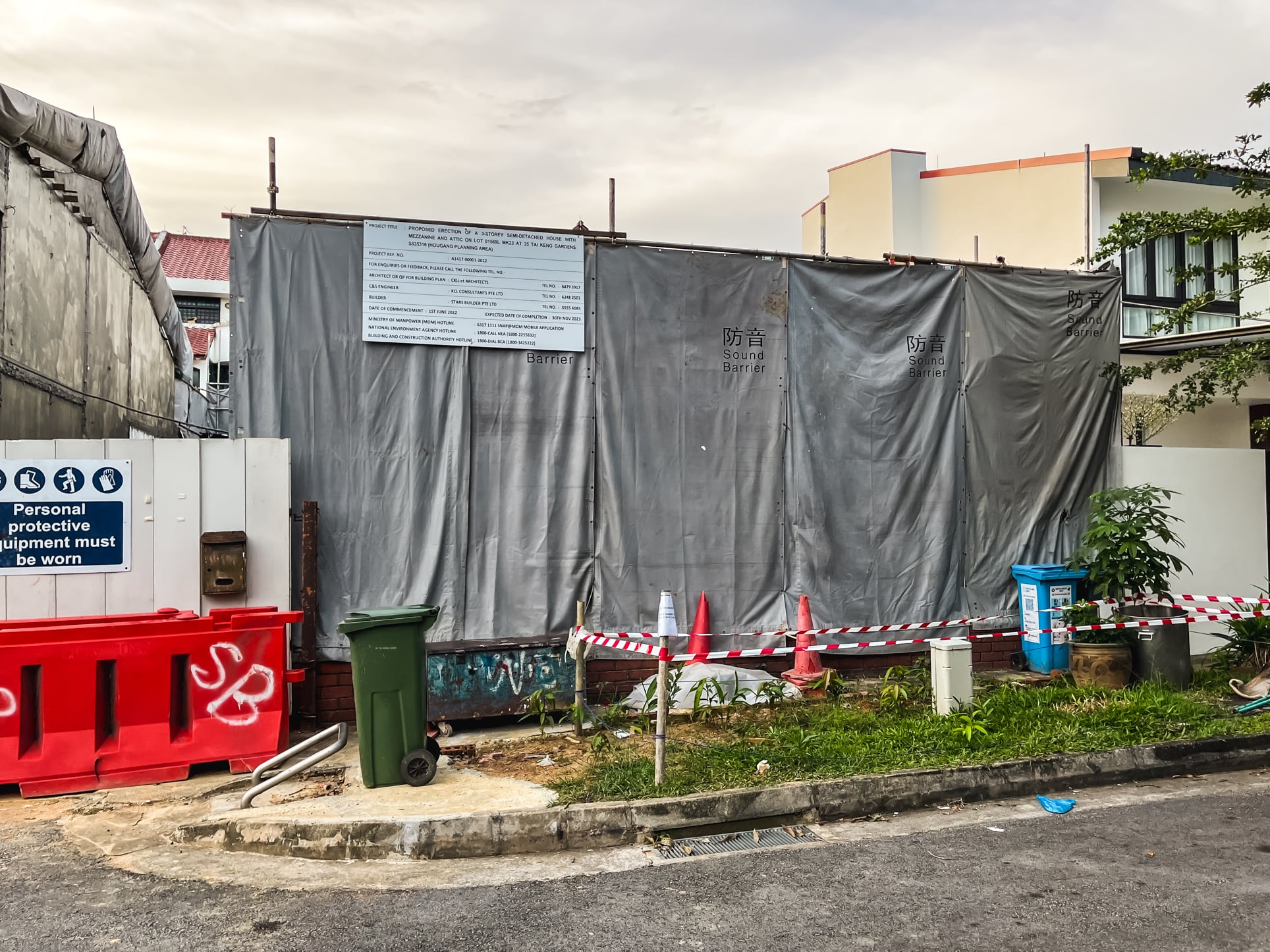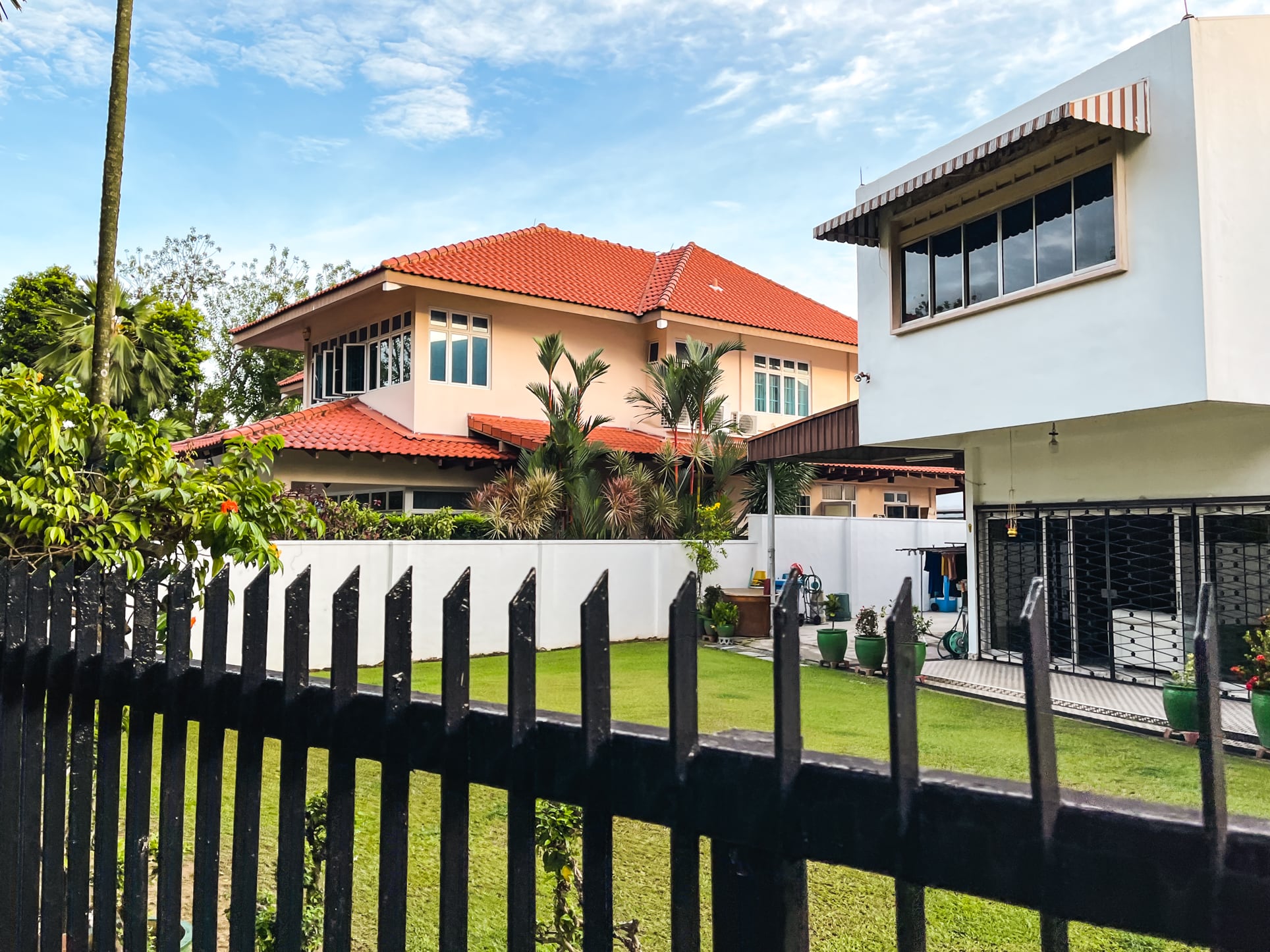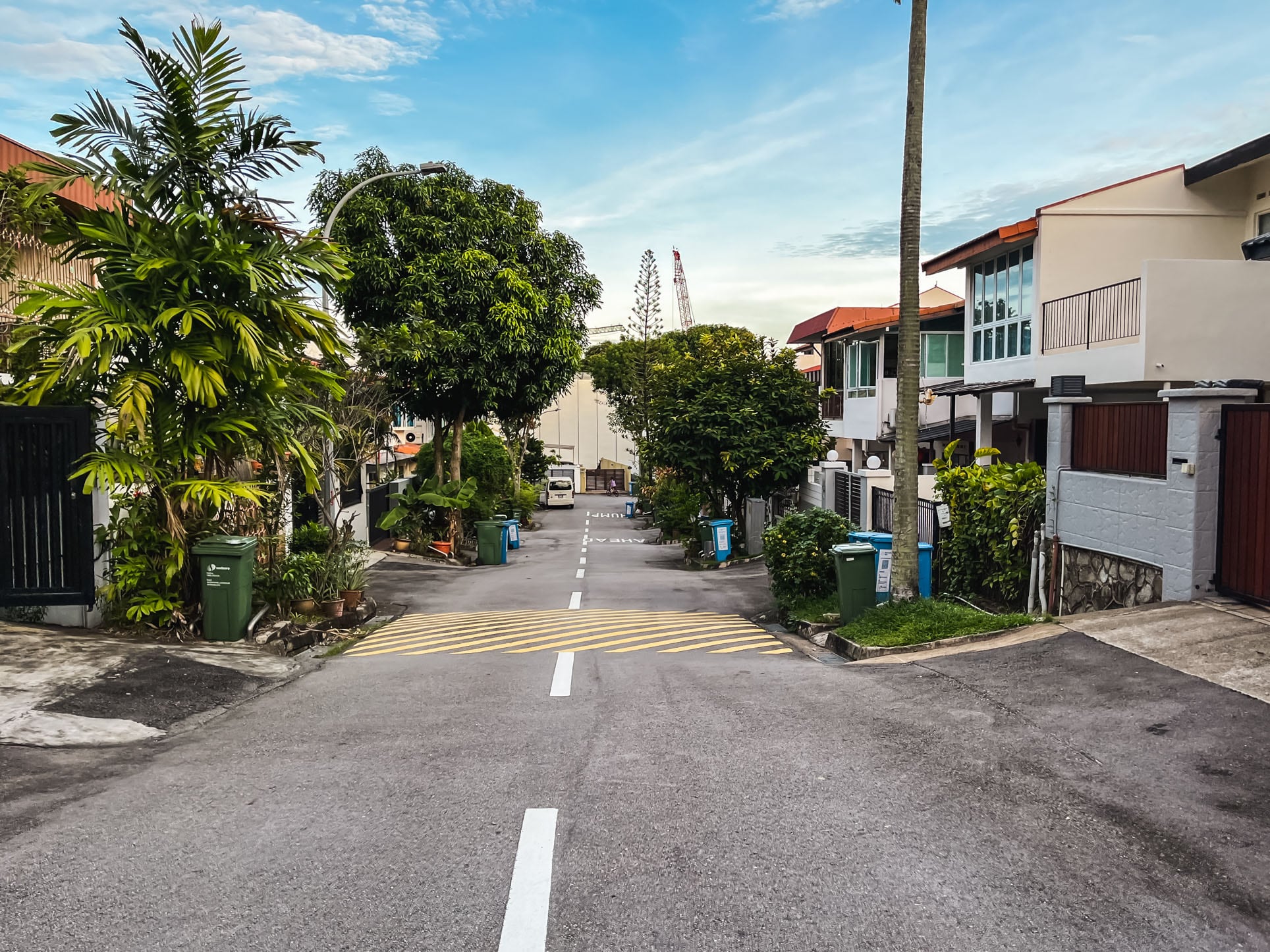 North of the BTO site is a plot of land that has been designated as a park and south of it is another site zoned for education use. (From what I can tell, there is no school on-site at the moment. The closest school would be Paya Lebar Methodist School, Primary, which is so close, it directly borders 53-87 Tai Keng Gardens!)
Surprisingly I didn't hear any construction noise at all. Perhaps the team was taking a break when I visited? (I didn't even realise they were building flats next door till I was doing research for this article!)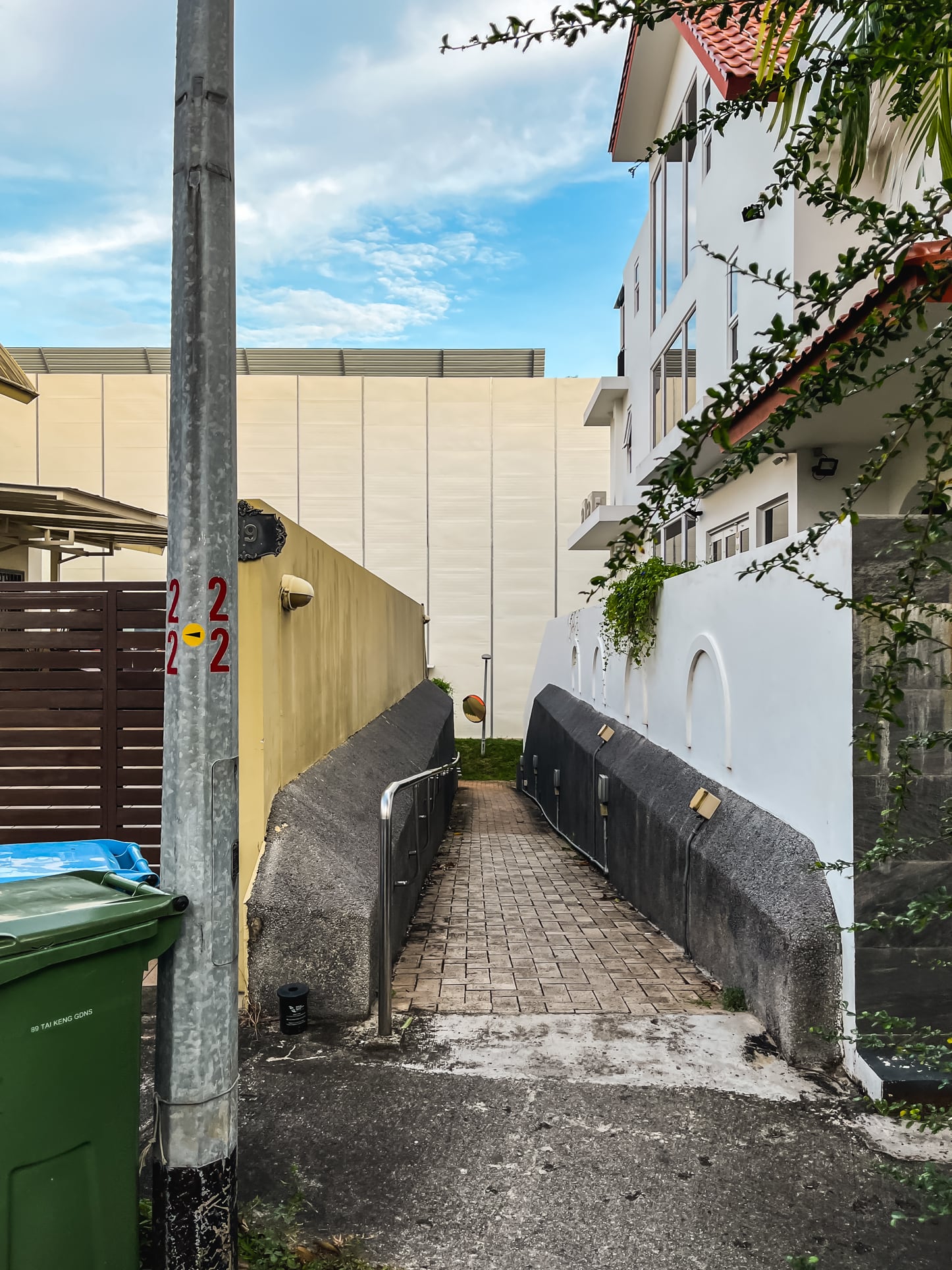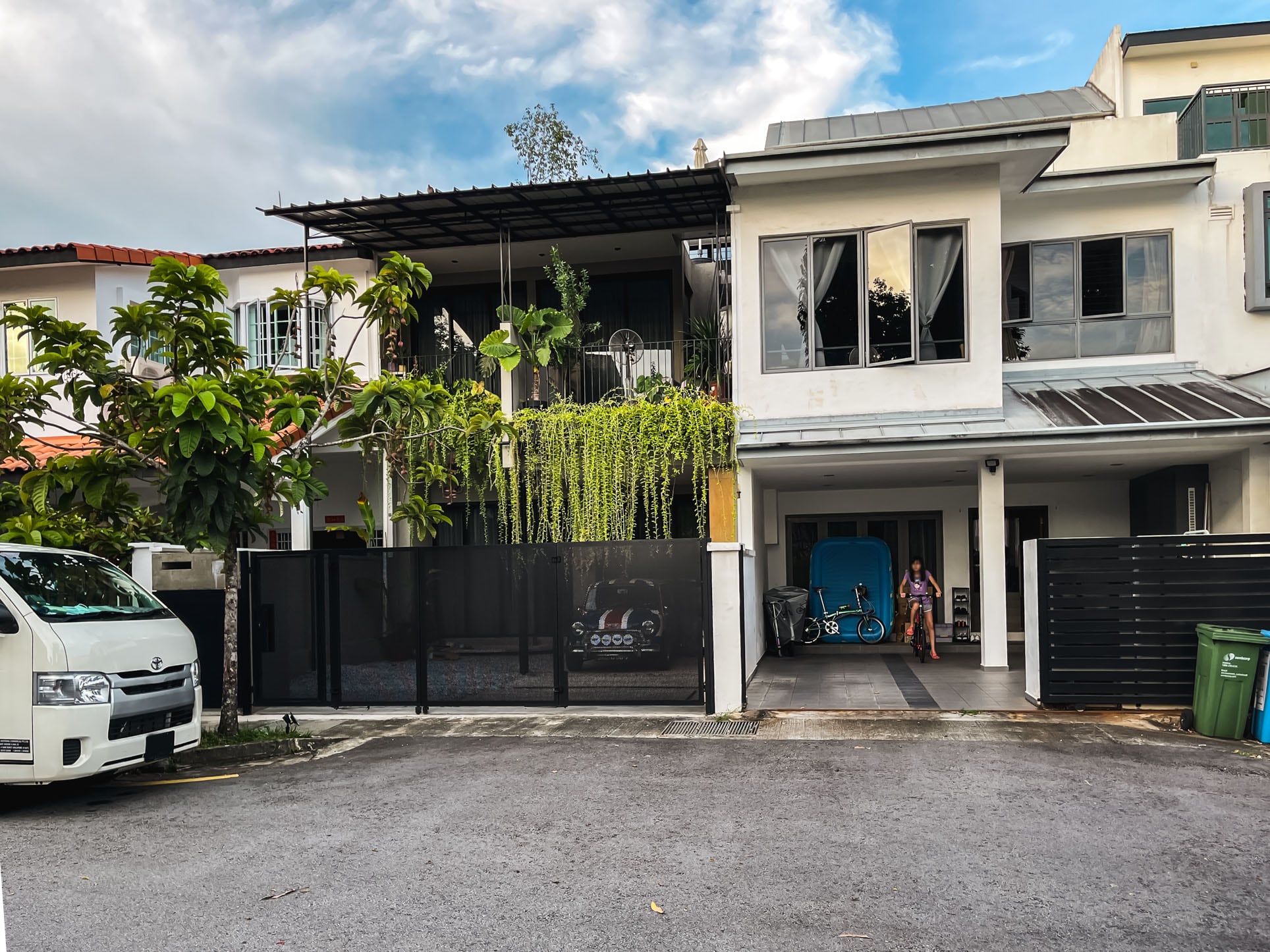 Read this next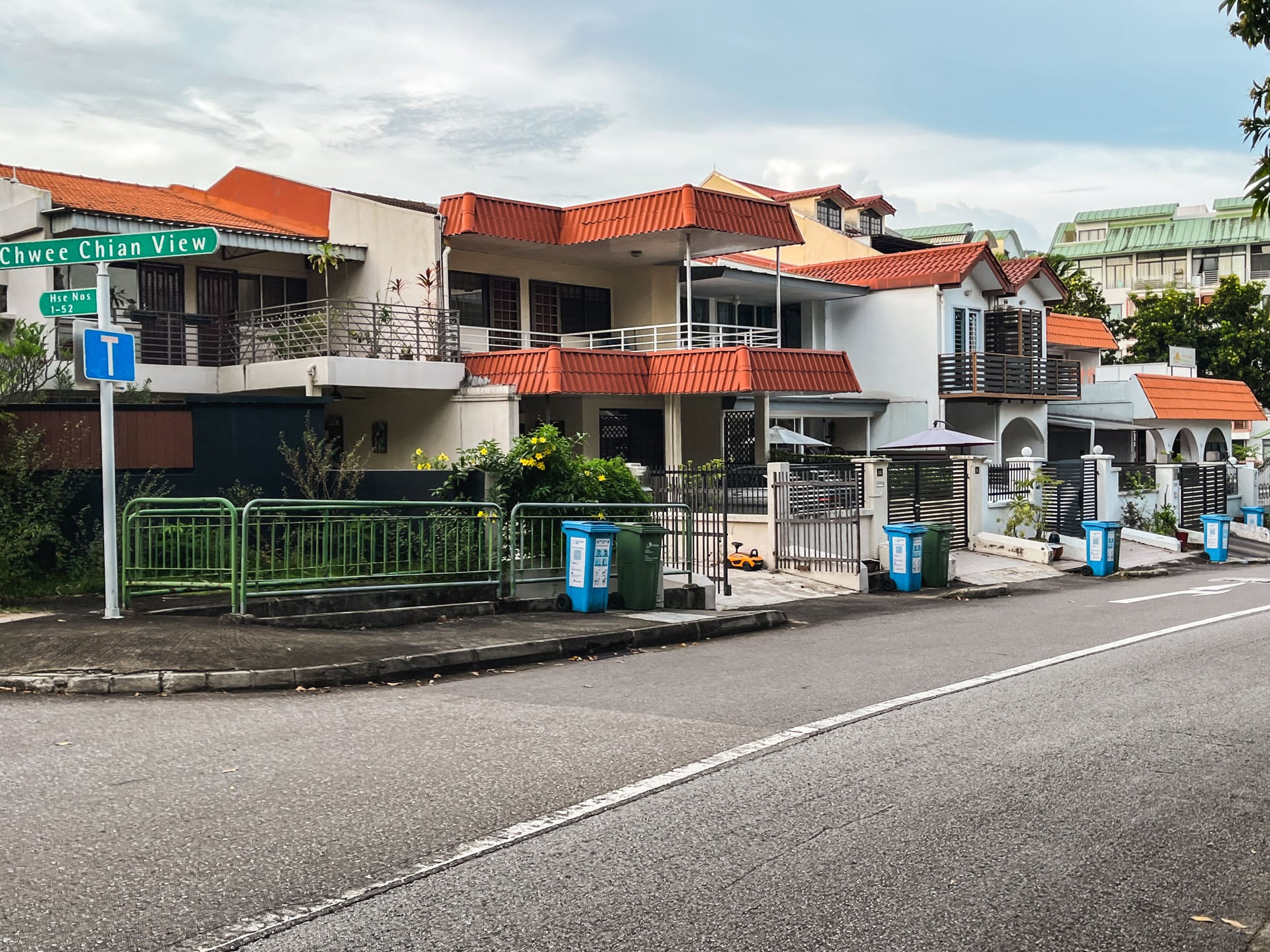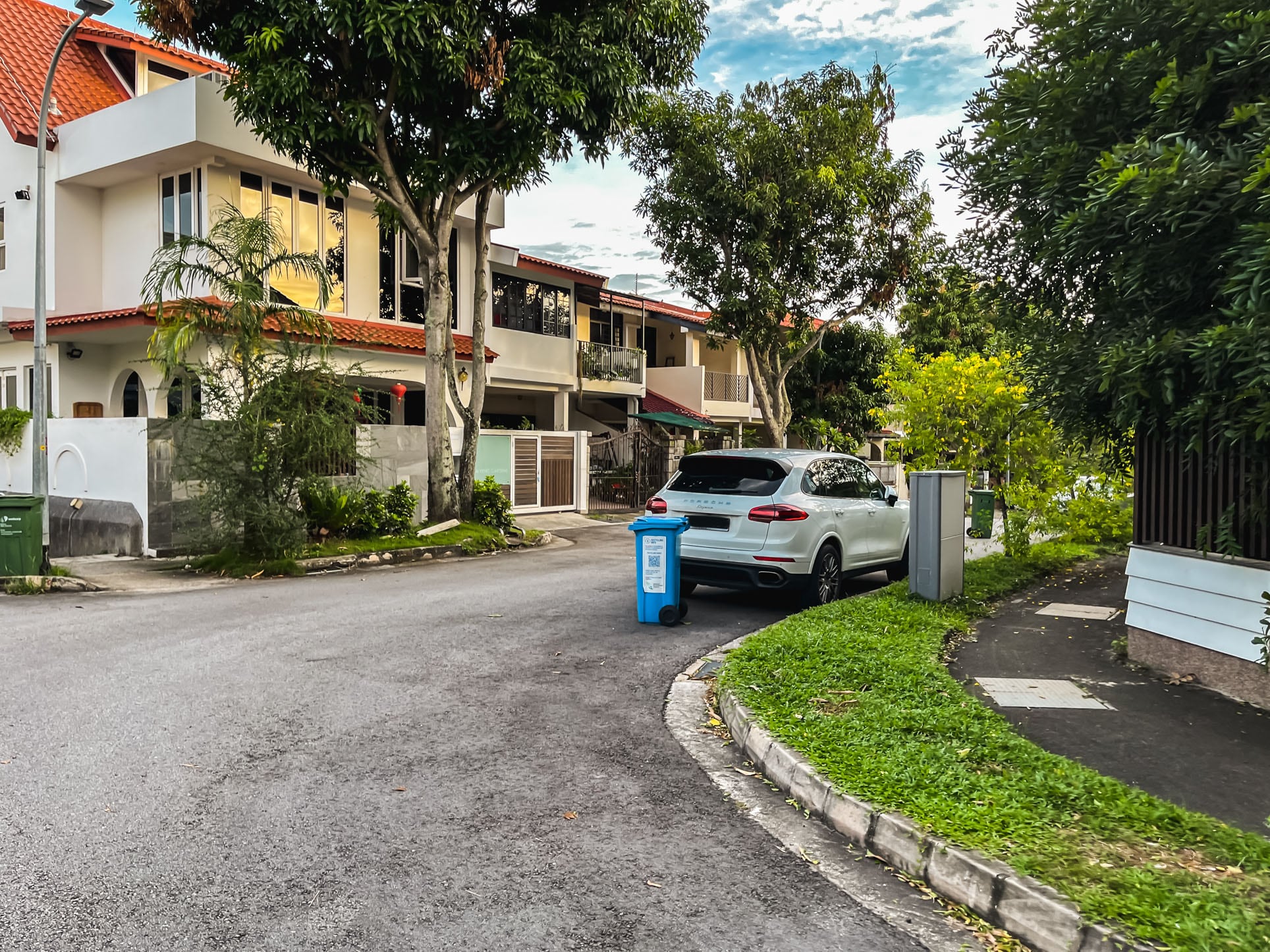 Note: Tai Keng Gardens is a super long U-shaped road thad leads on from Jalan Lokam and has 3 streets, also named Tai Keng Gardens, running perpendicularly to the main Tai Keng Garden road. It continues onto Jalan Mahir, a much shorter street.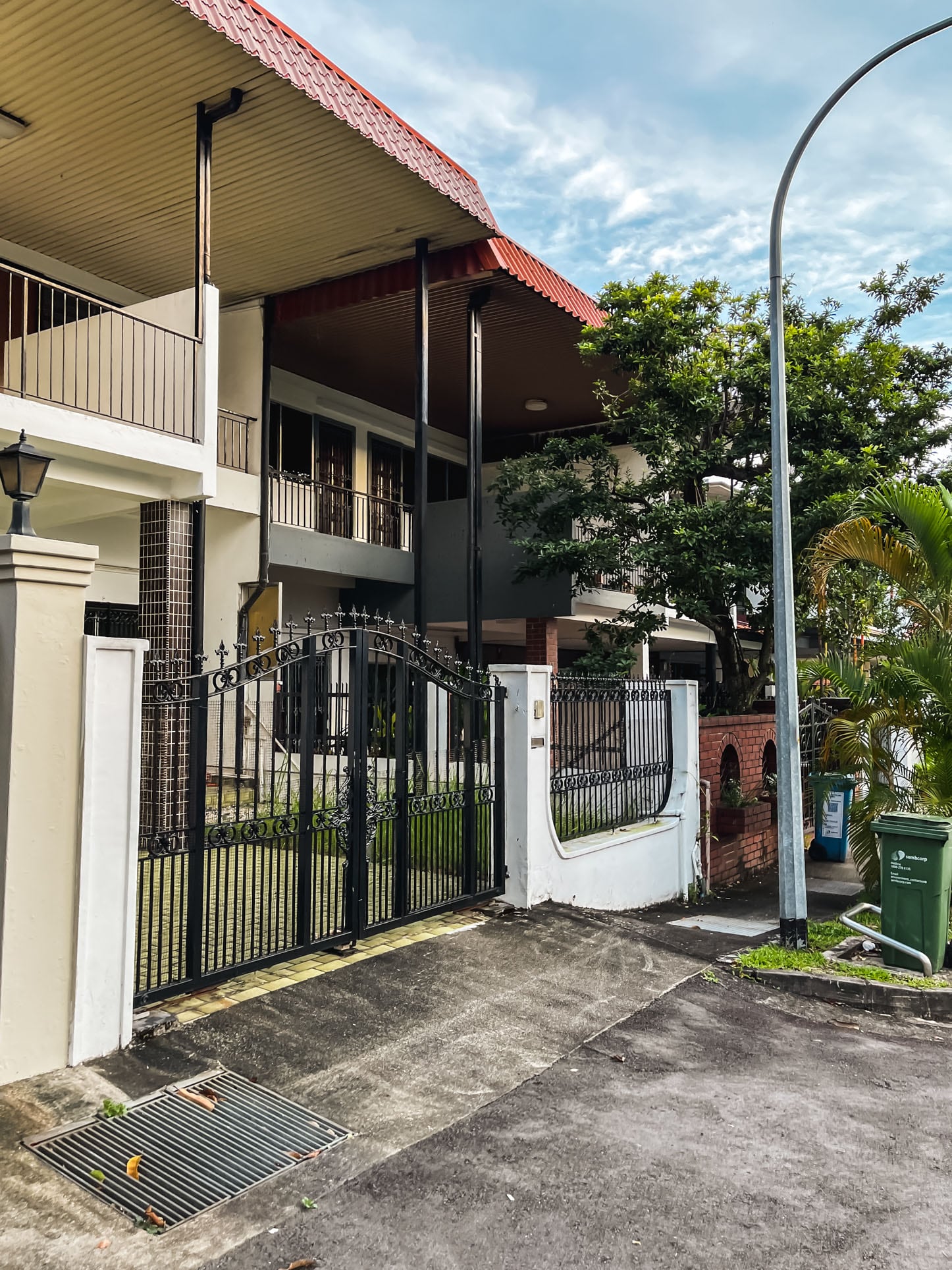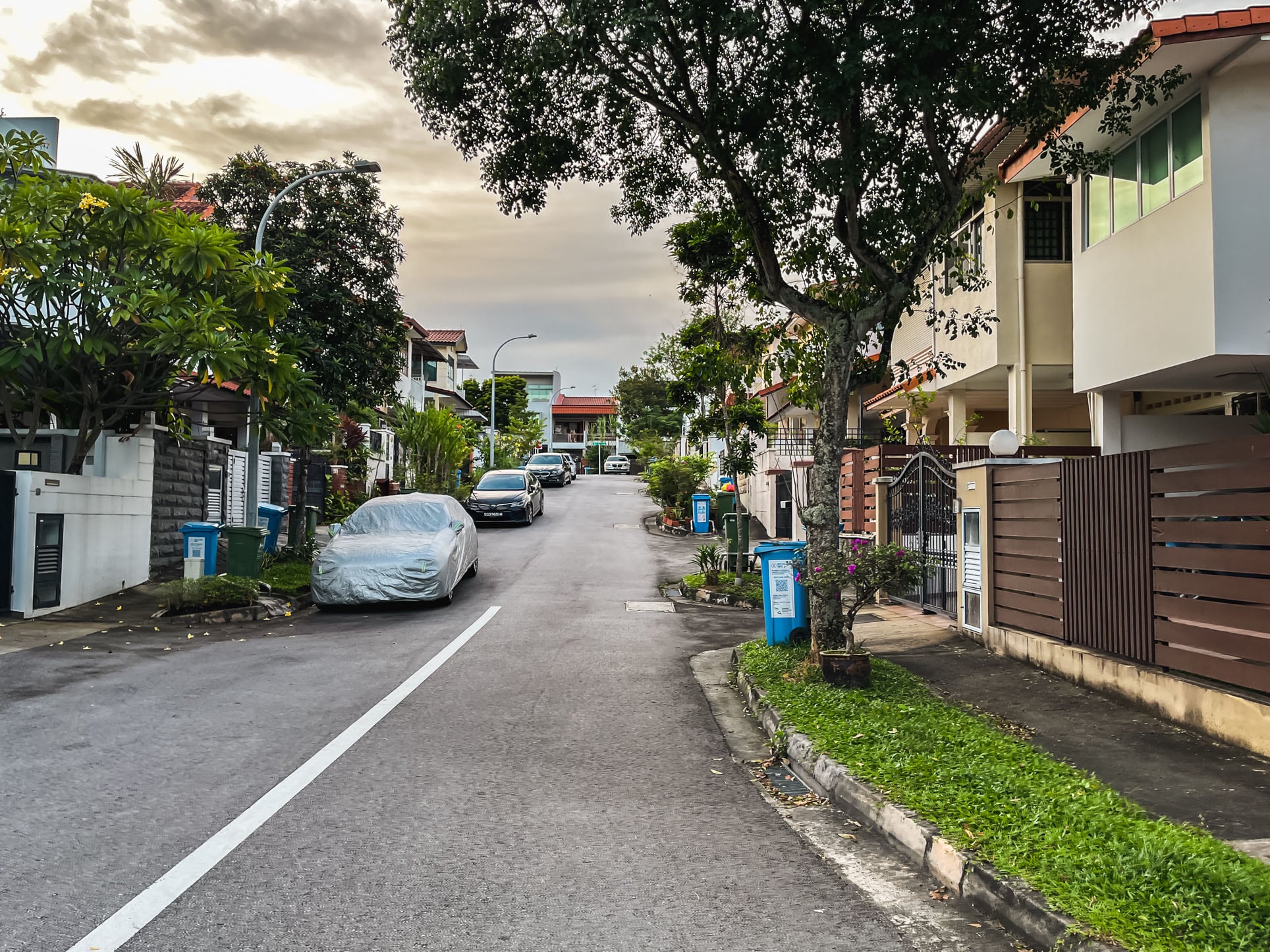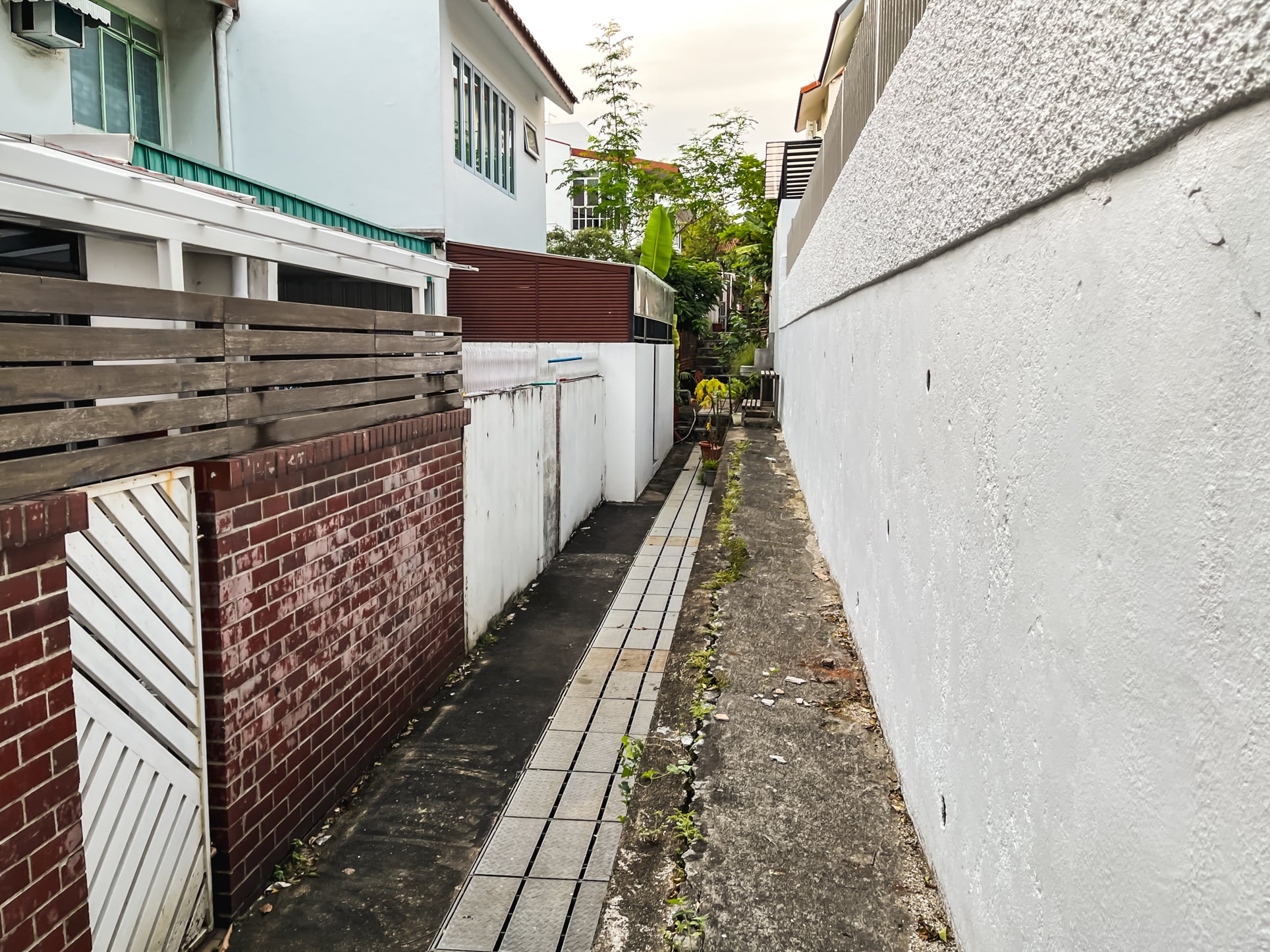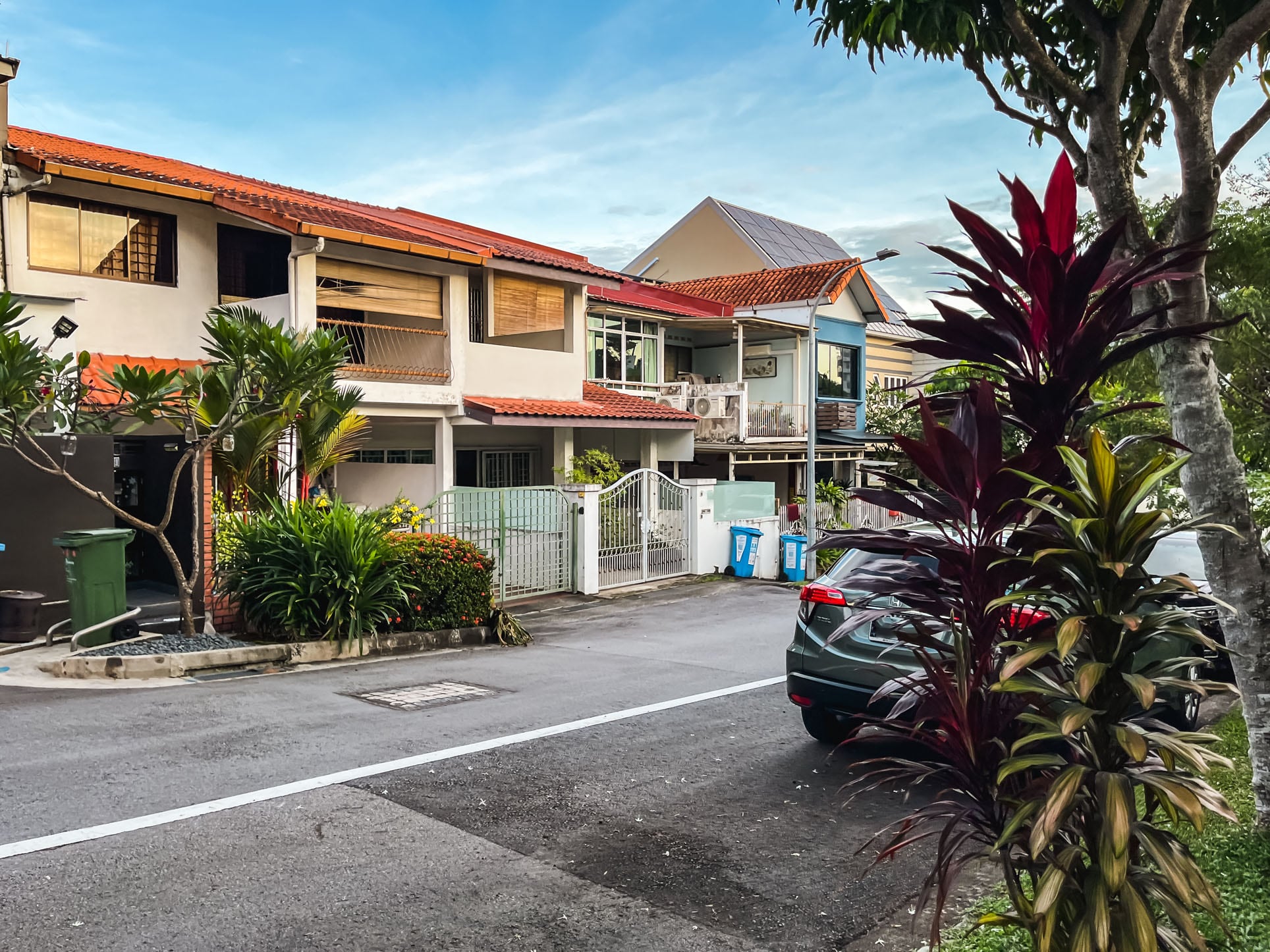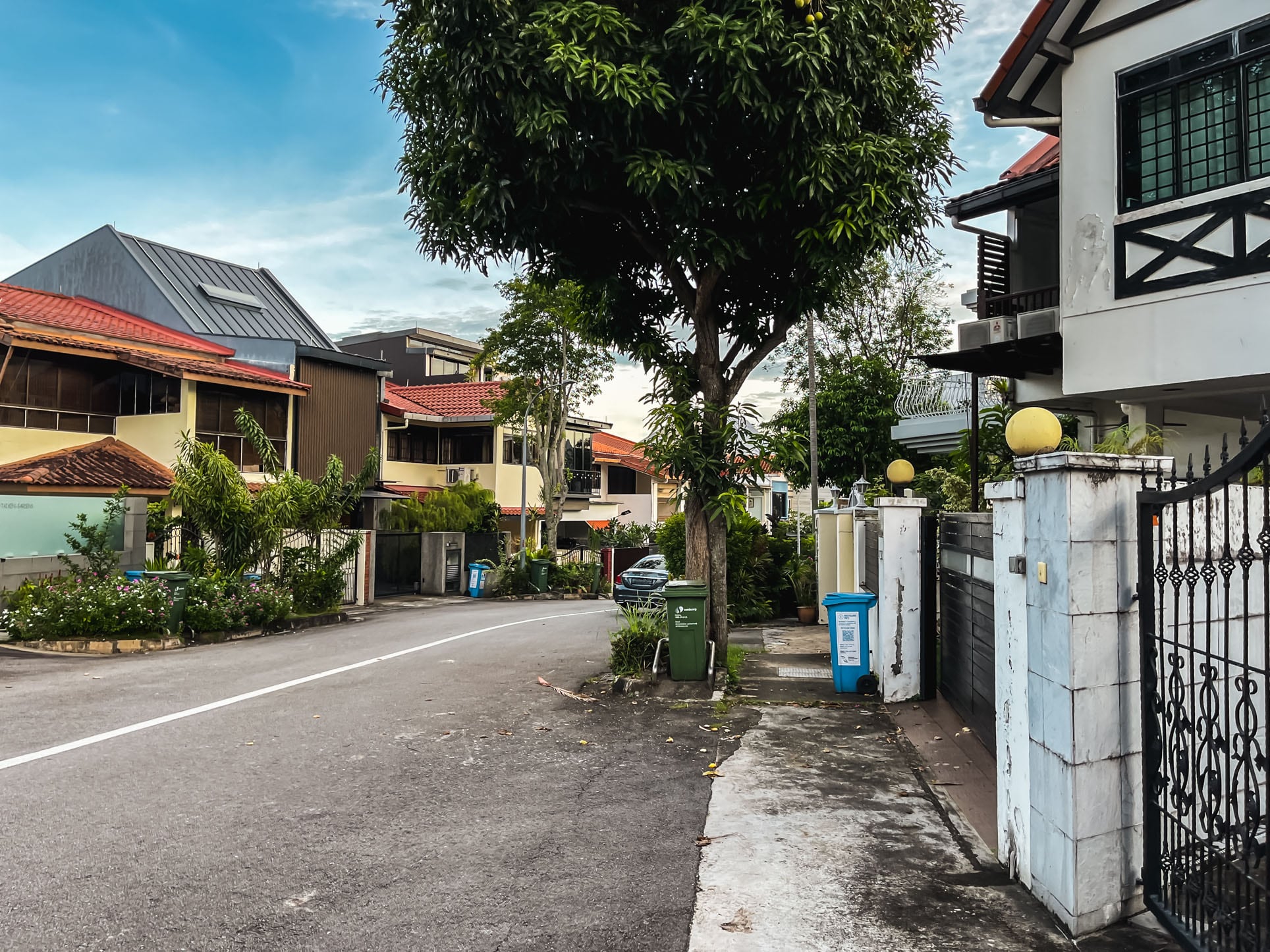 Walking a bit further down Tai Keng Gardens road brings us to the highlight of the estate – the playground and elevated viewing platform!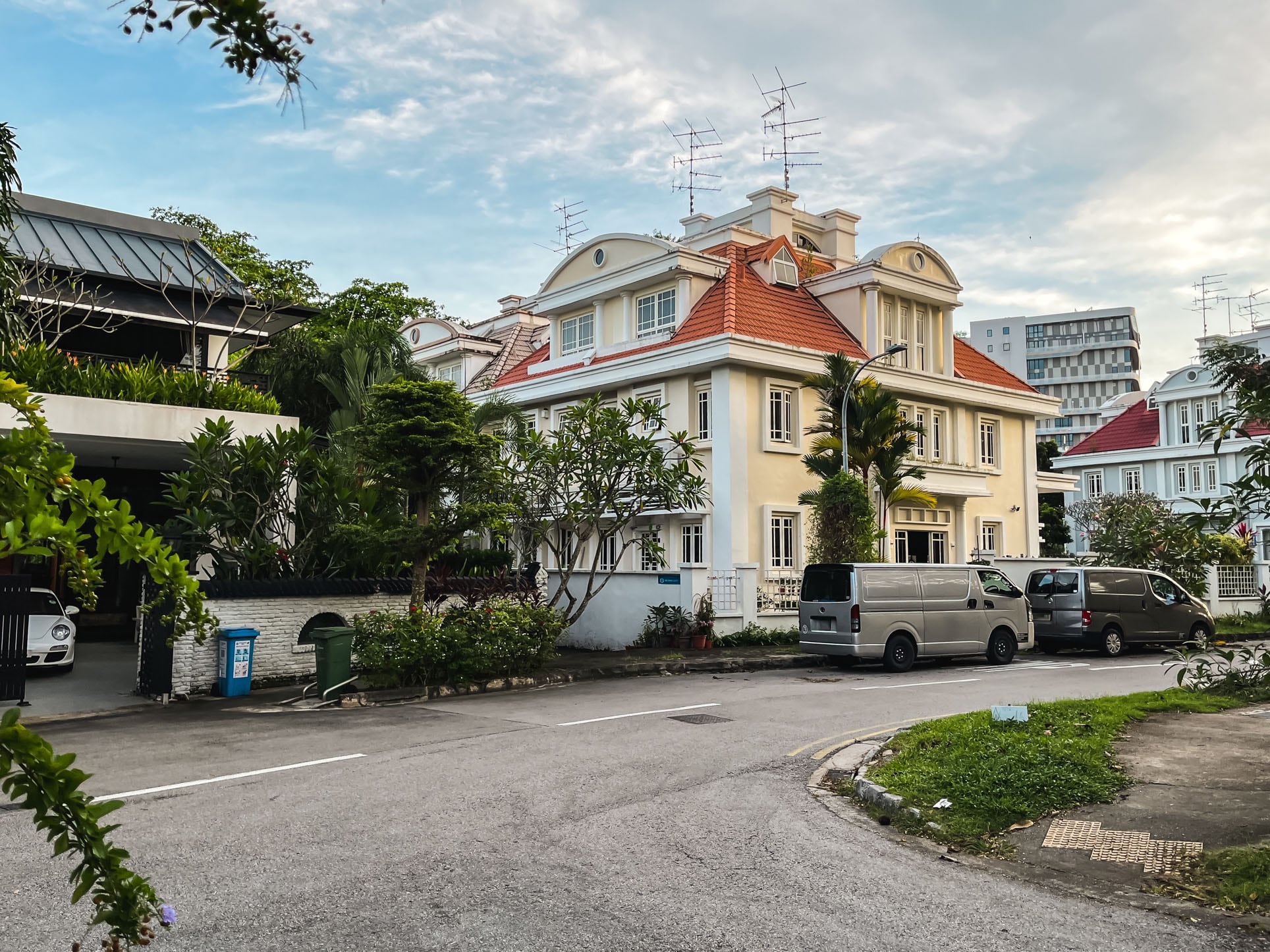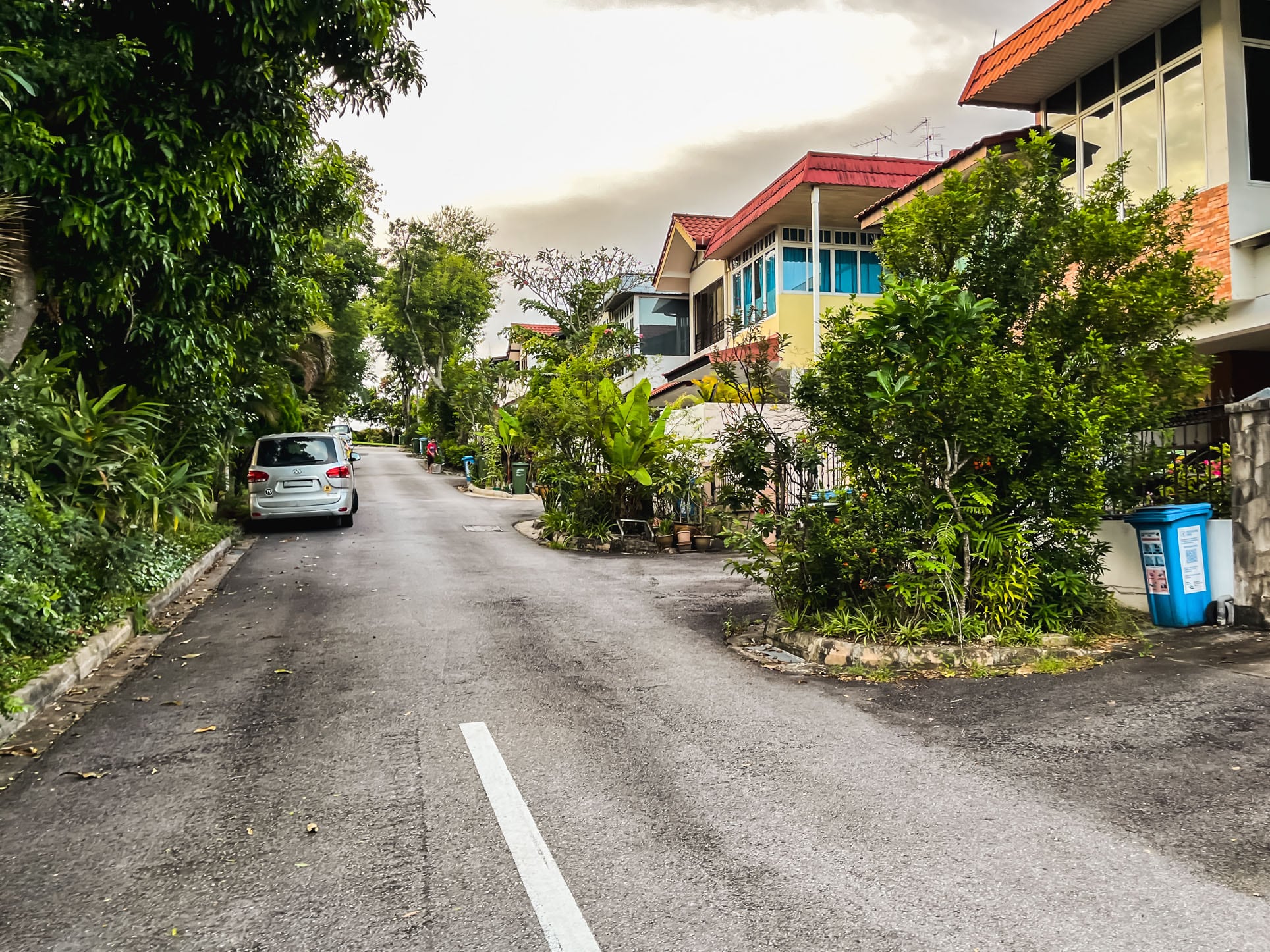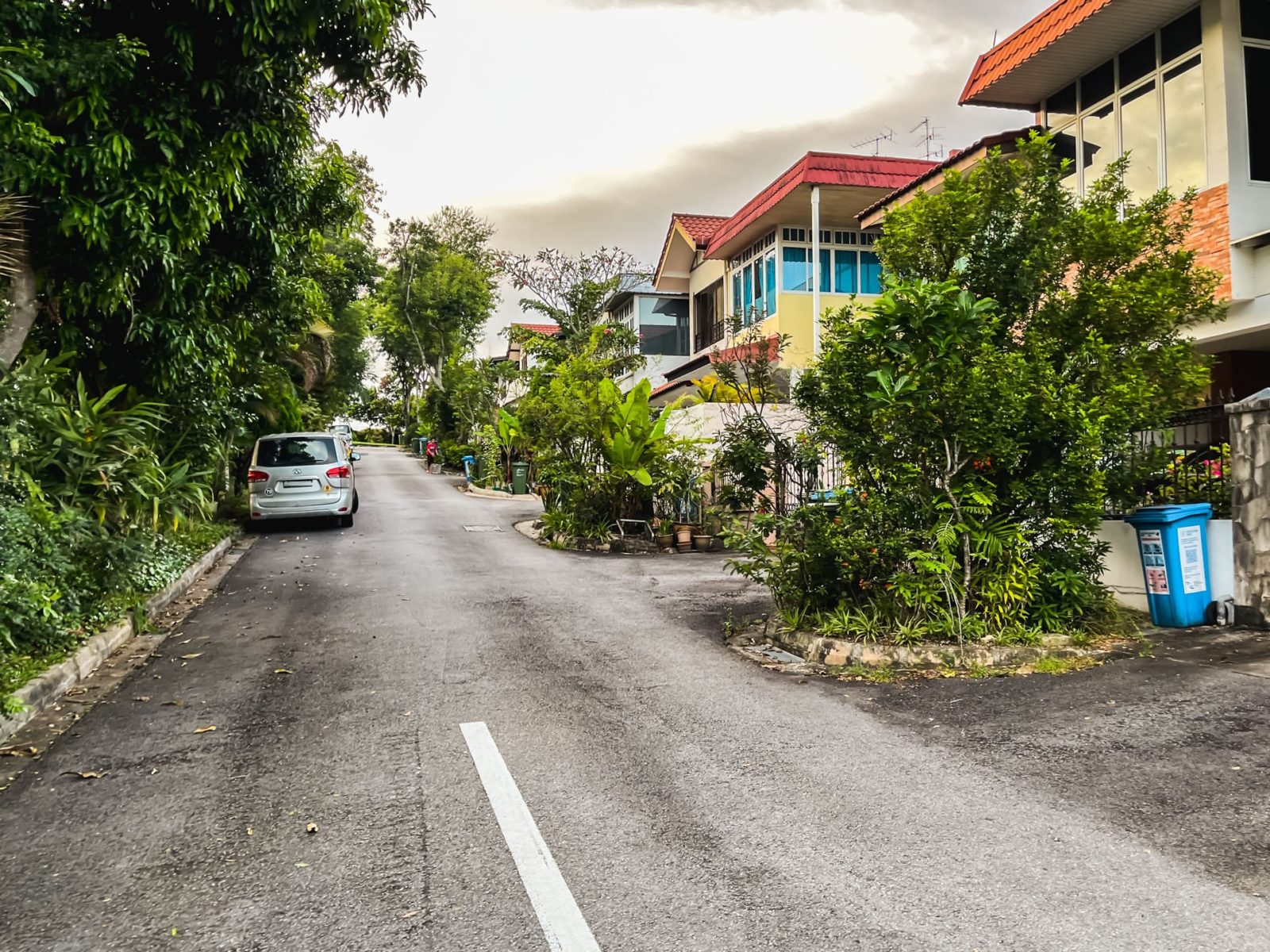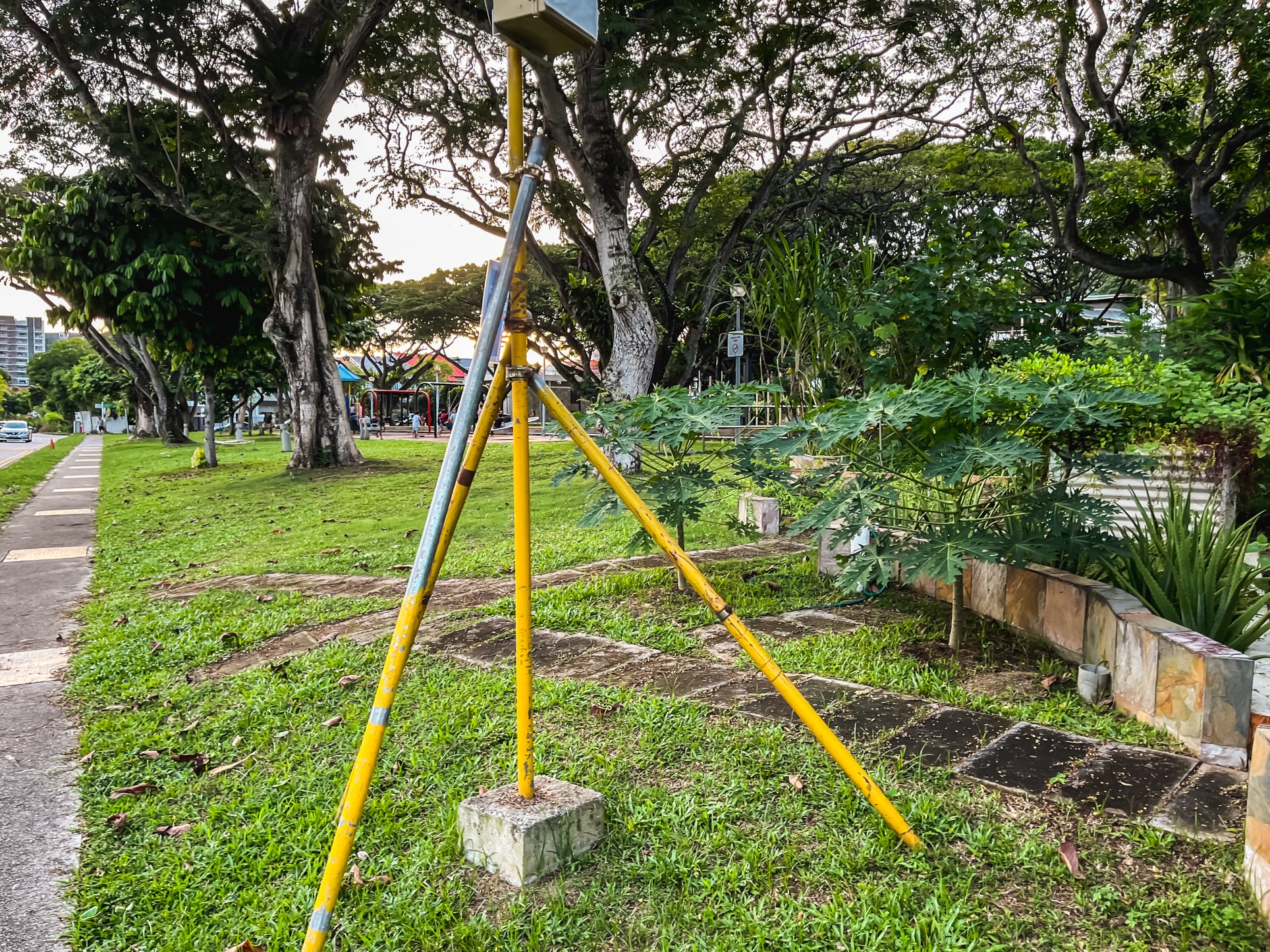 There were quite a few people using it when I visited – more than I had seen at other landed enclave's playgrounds, but it didn't feel crowded as it spans such a large area.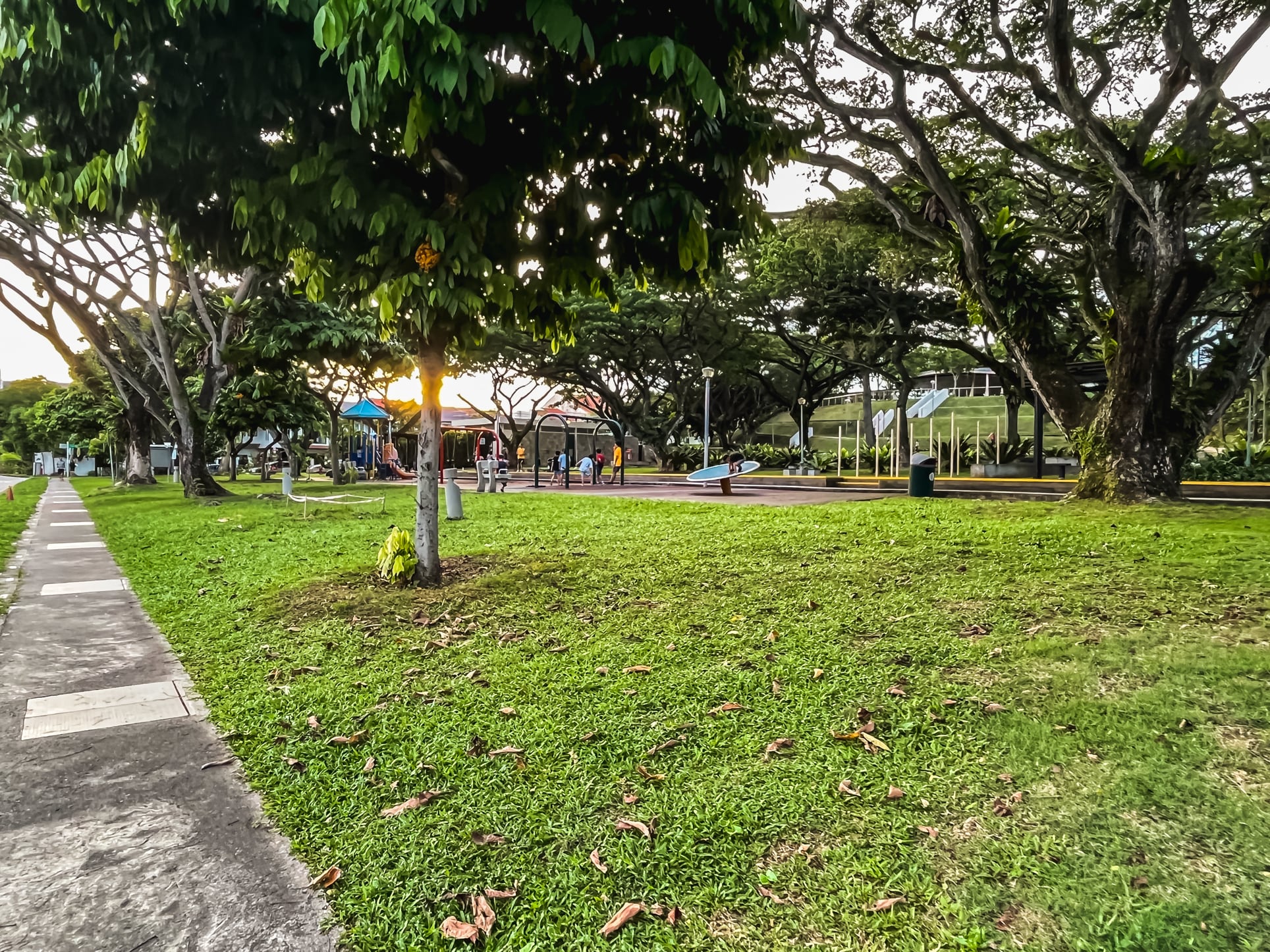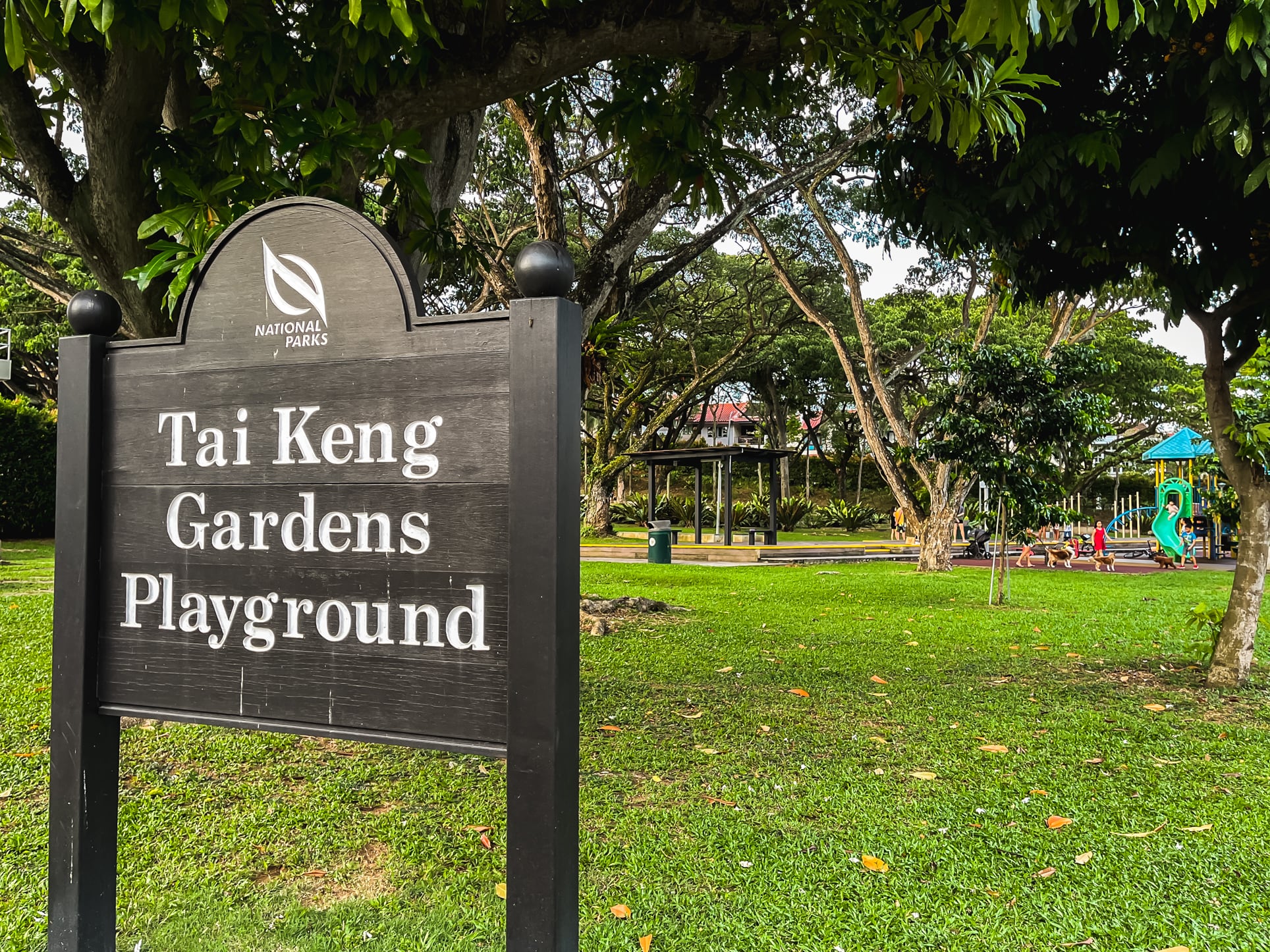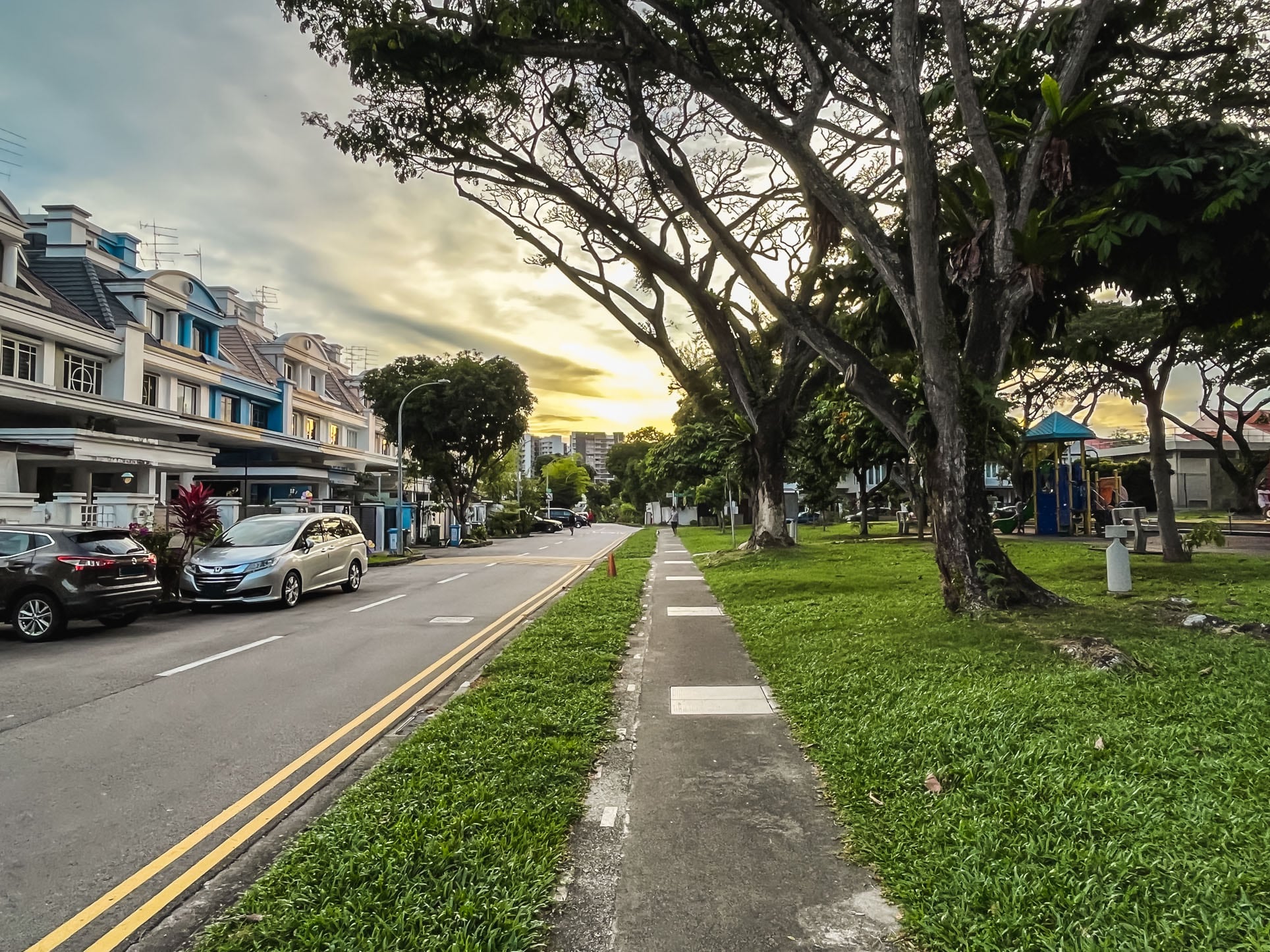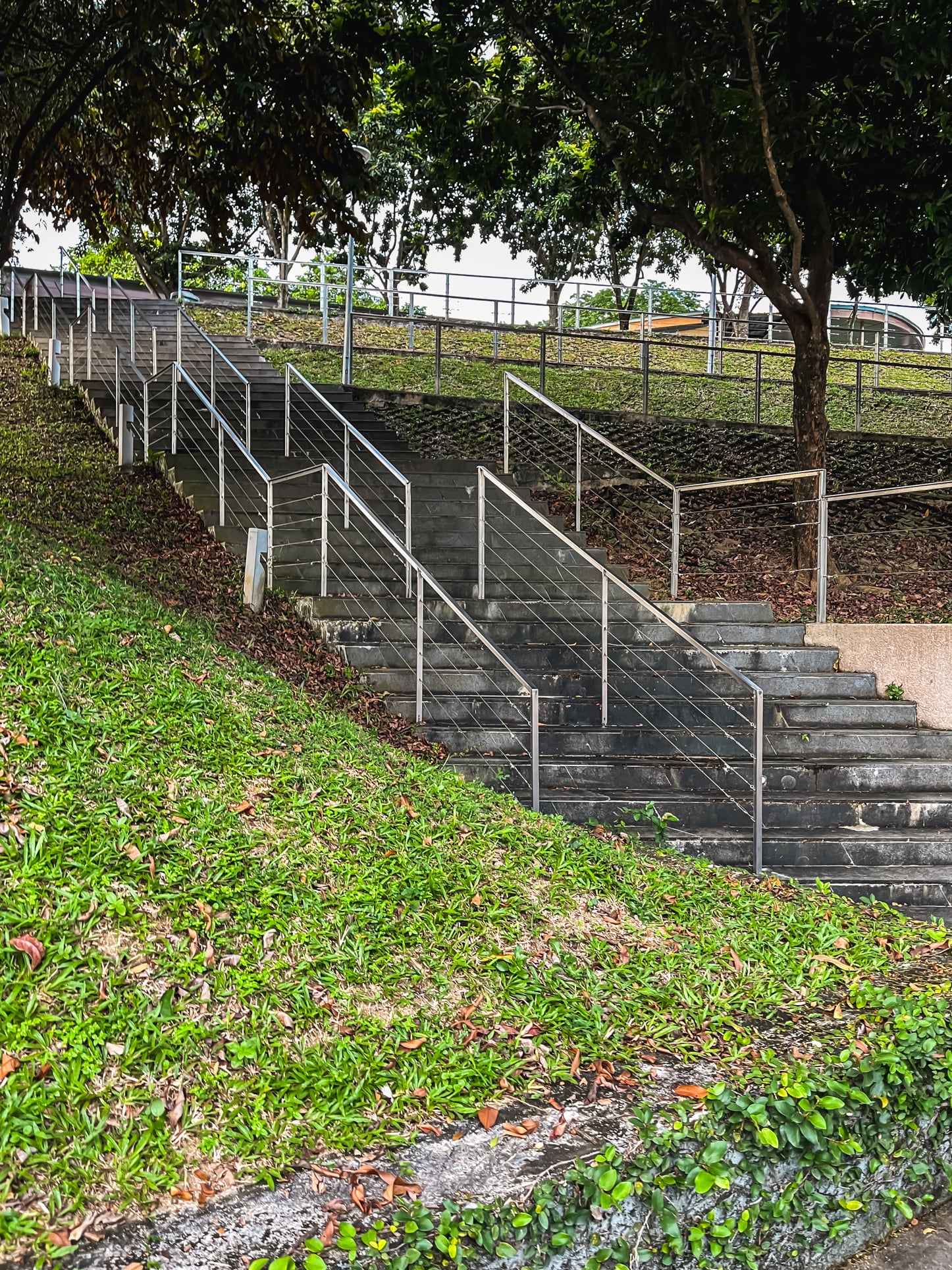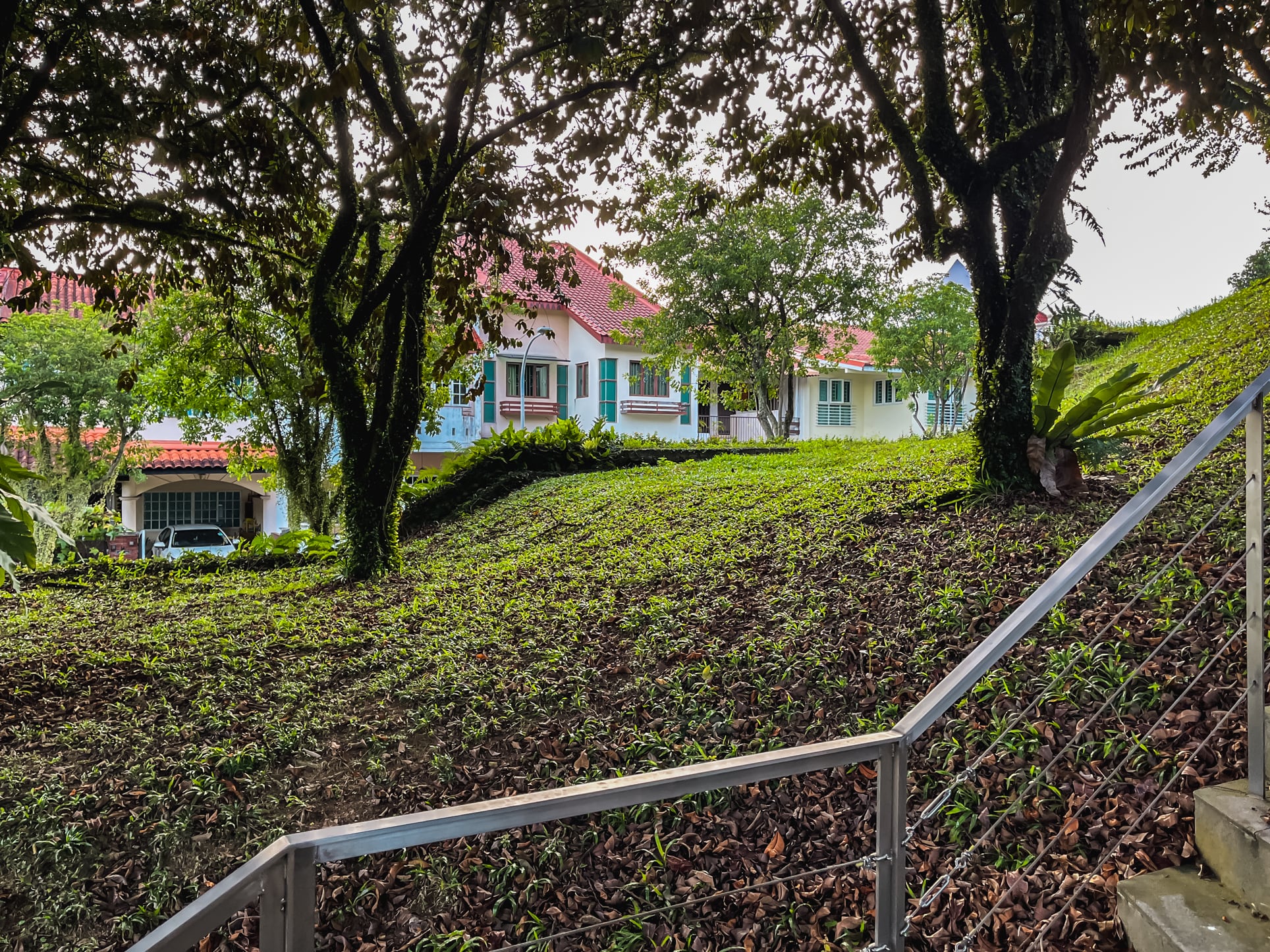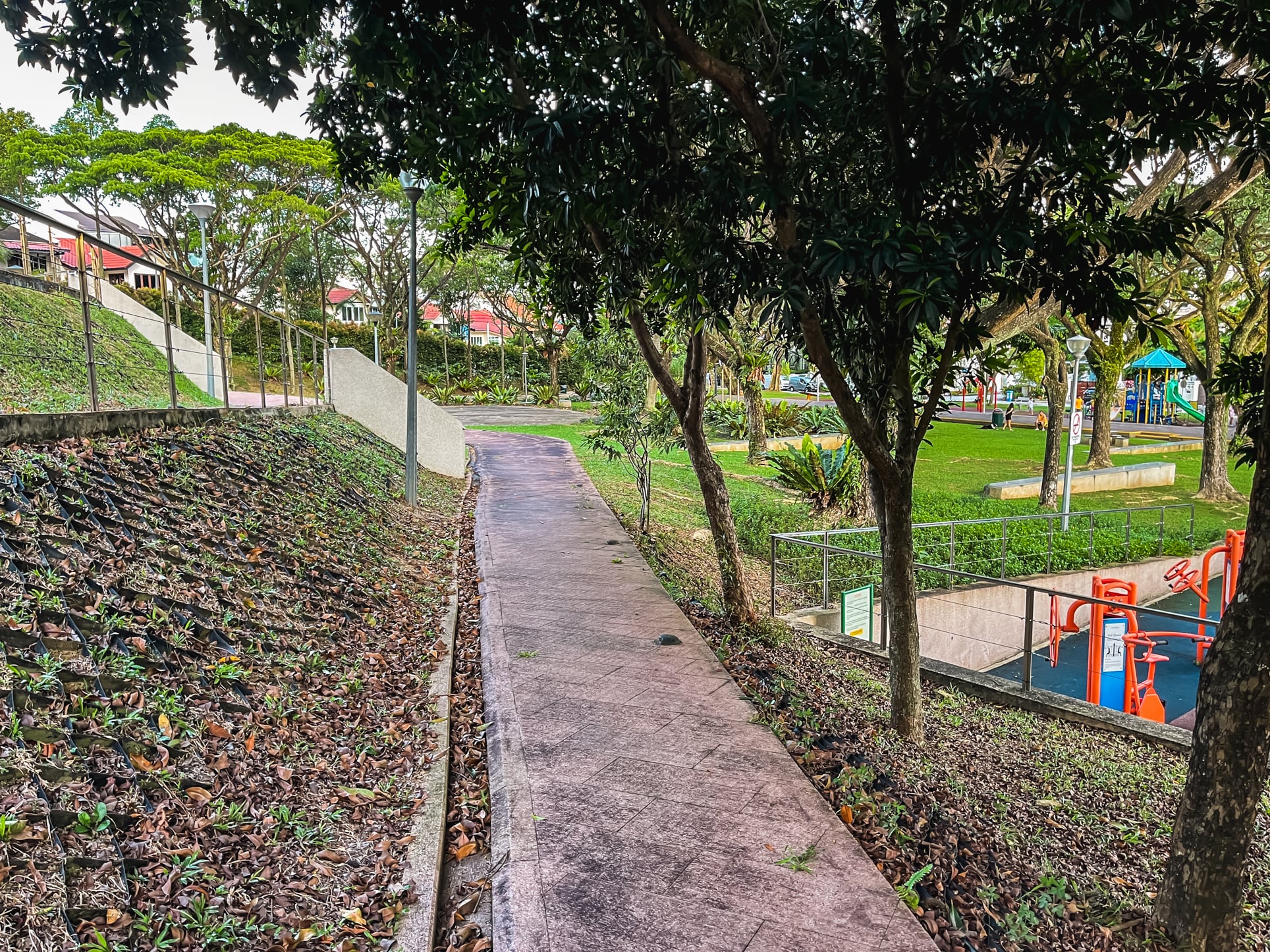 To the left of the photo are some orange outdoor equipment. They're quite oddly shaped and positioned (tucked in a deserted corner), so initially I confused them with PUB machinery! (They appear to be located next to a power generator of sorts.)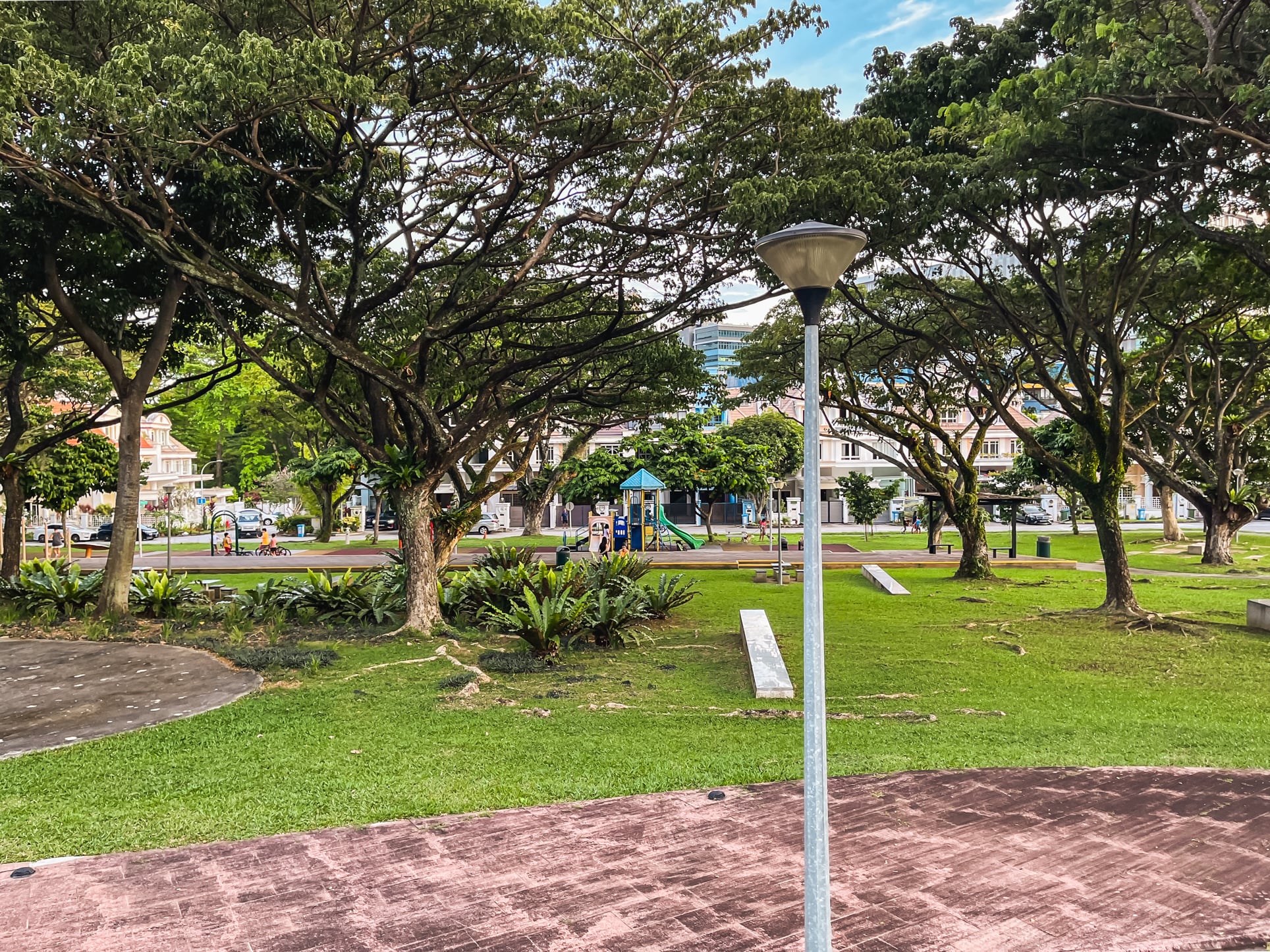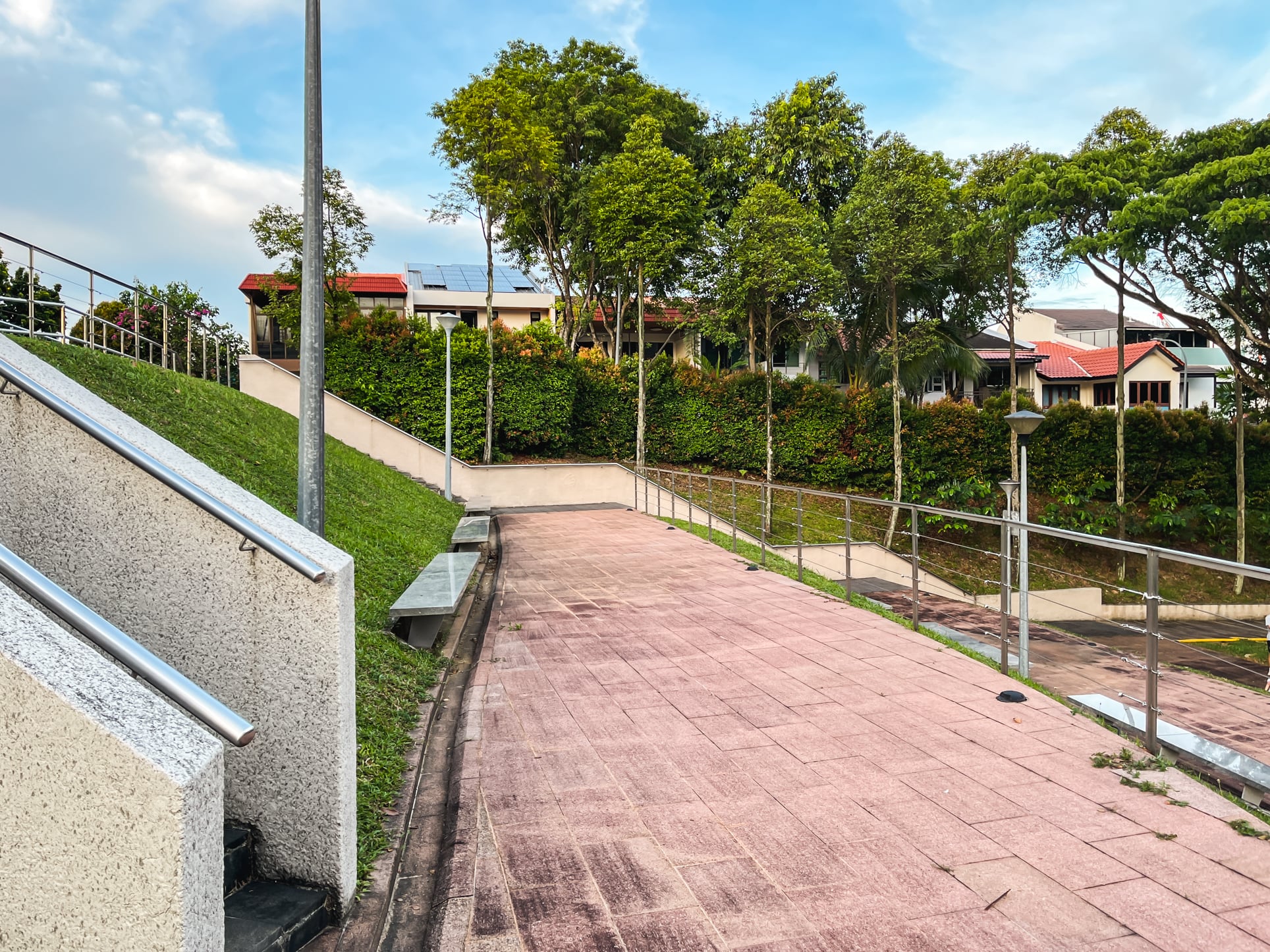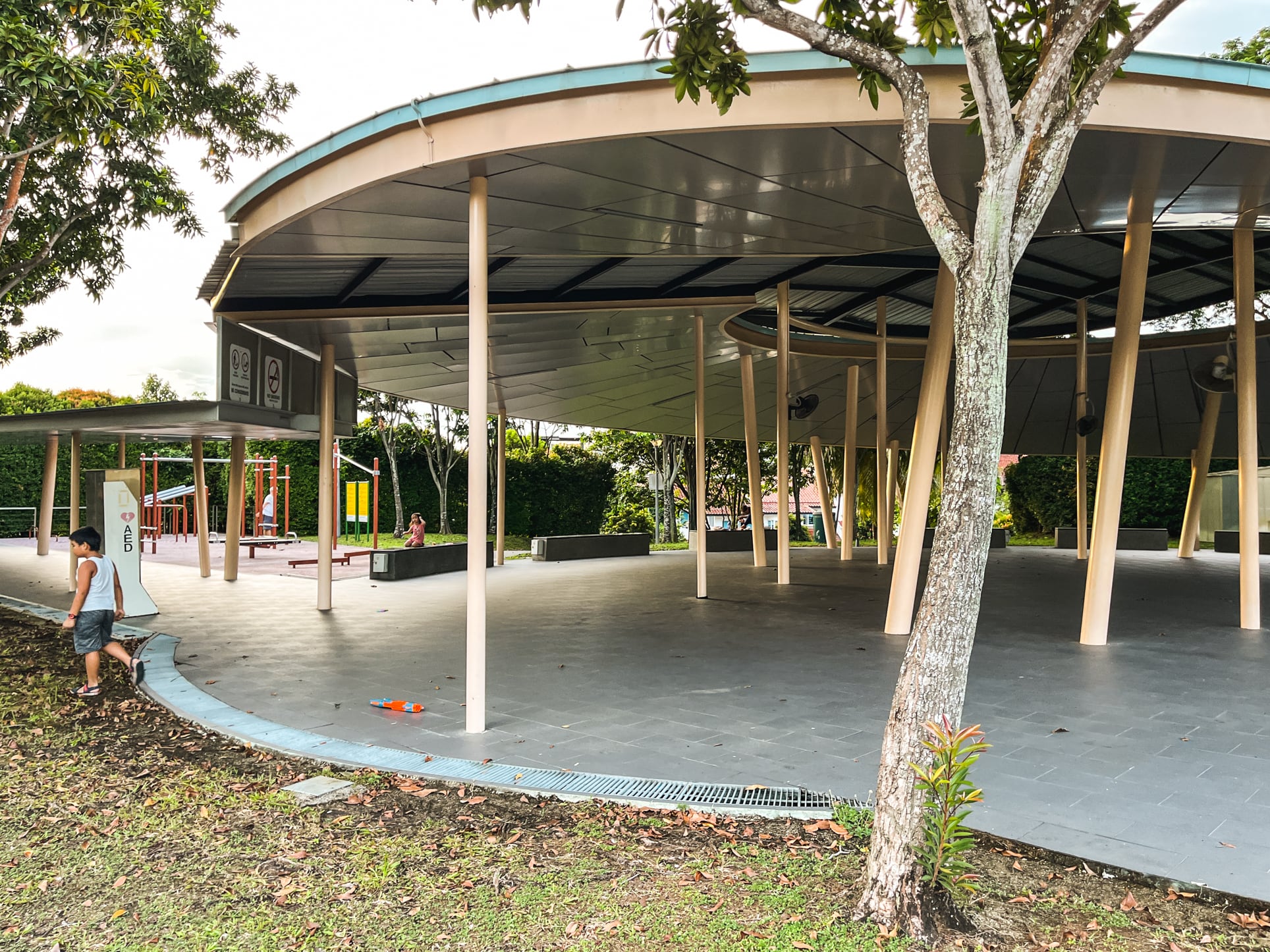 There is a free outdoor exercise class, Piloxing, held in this space every Sunday evening.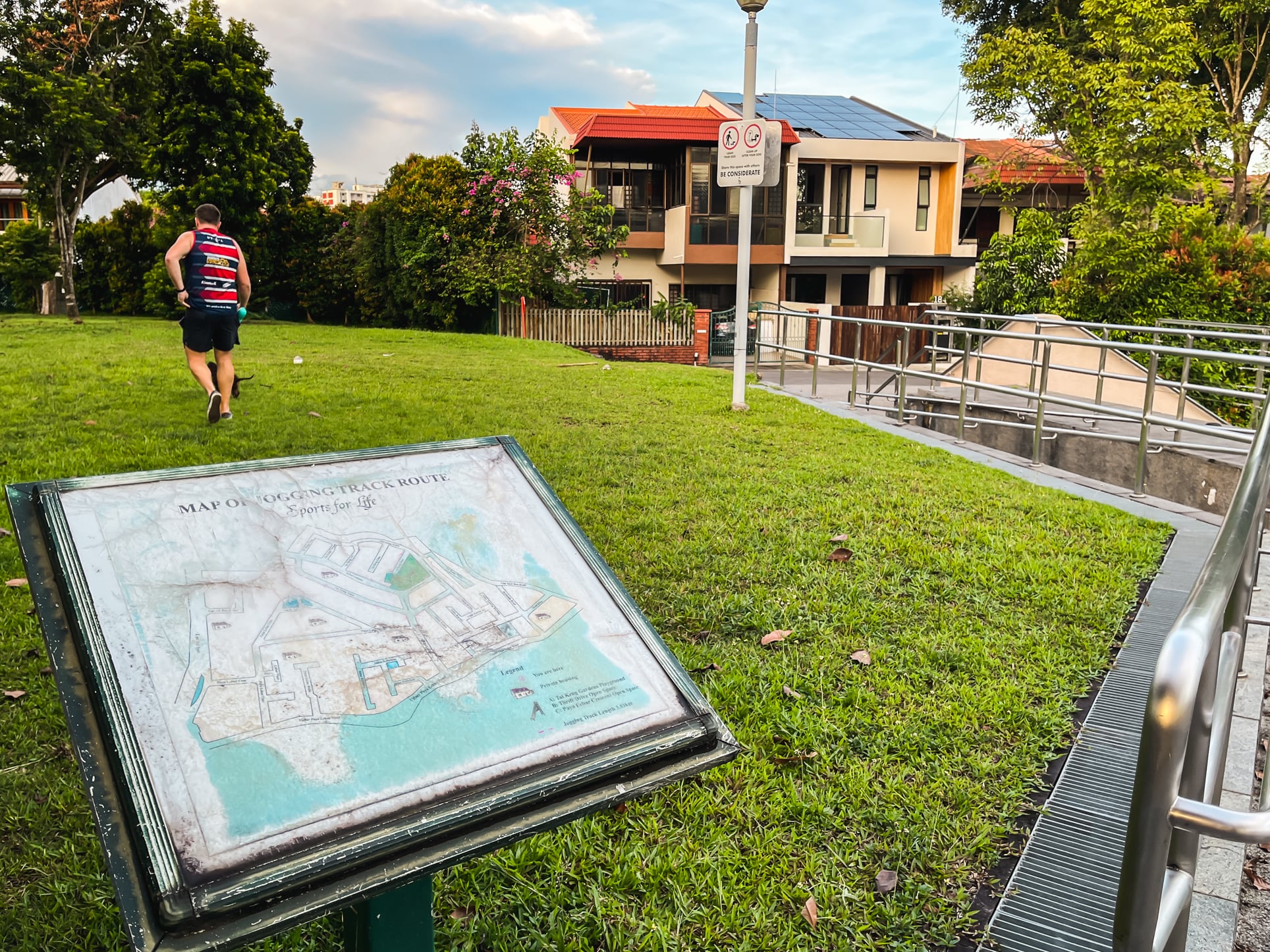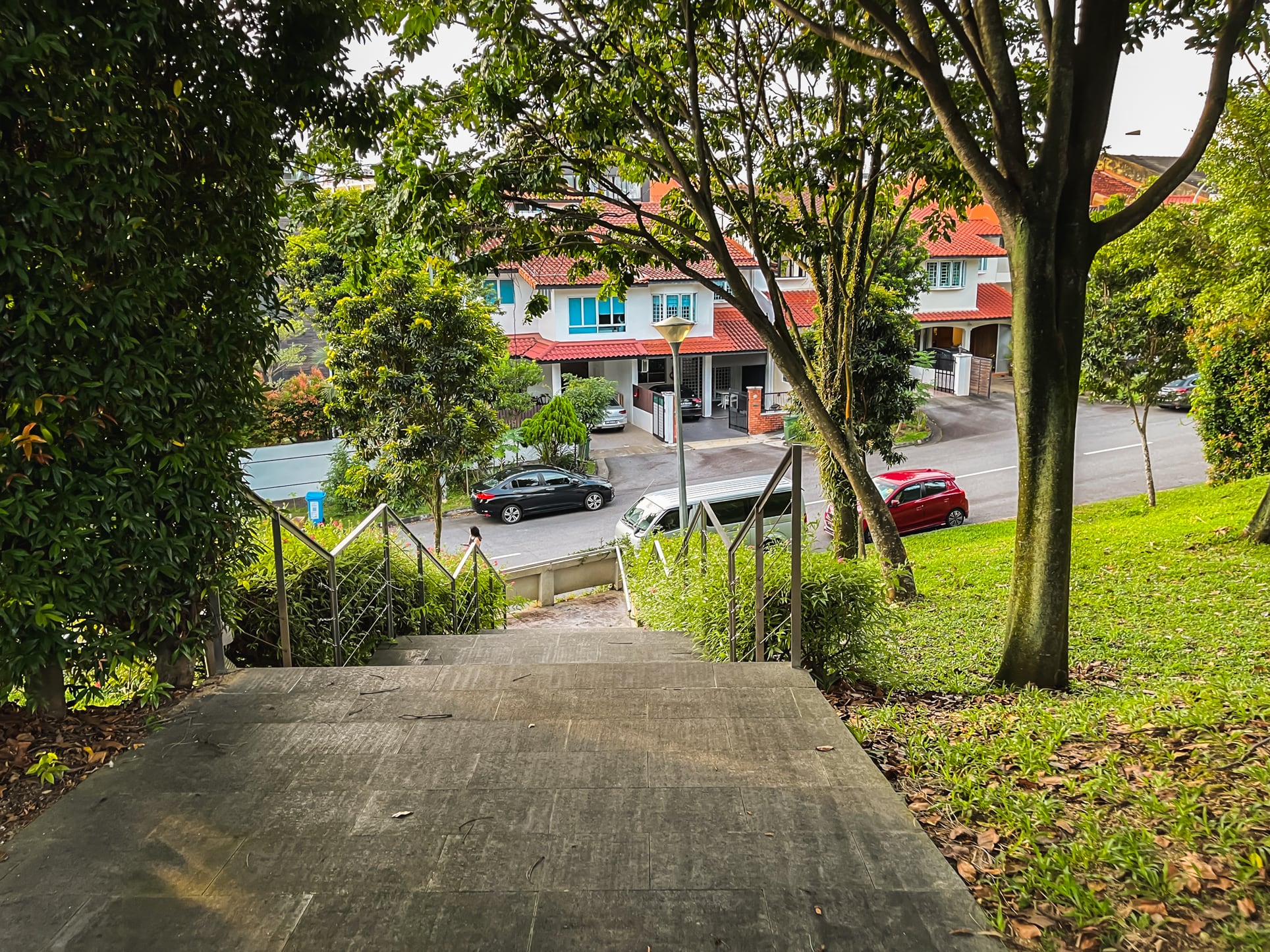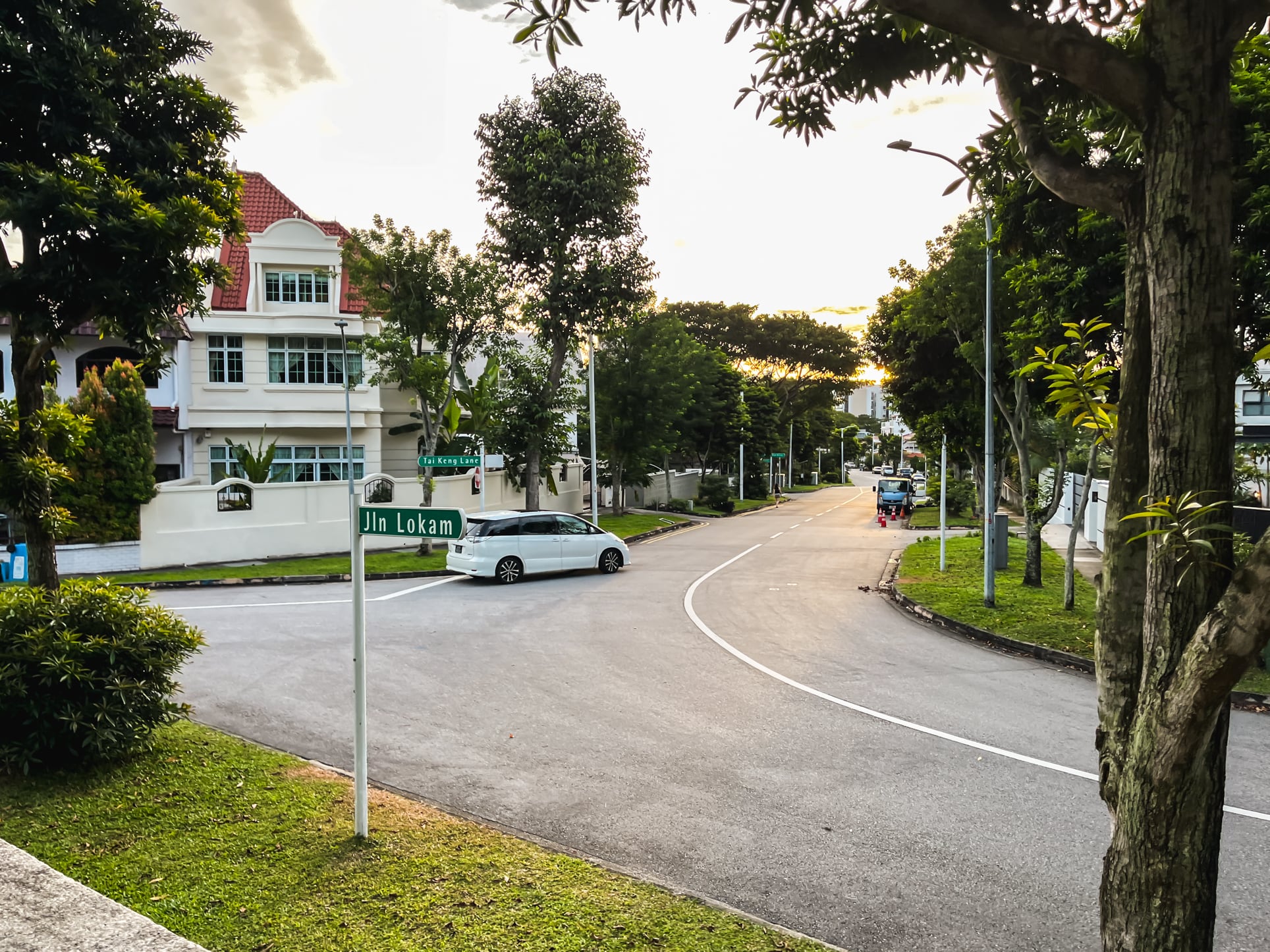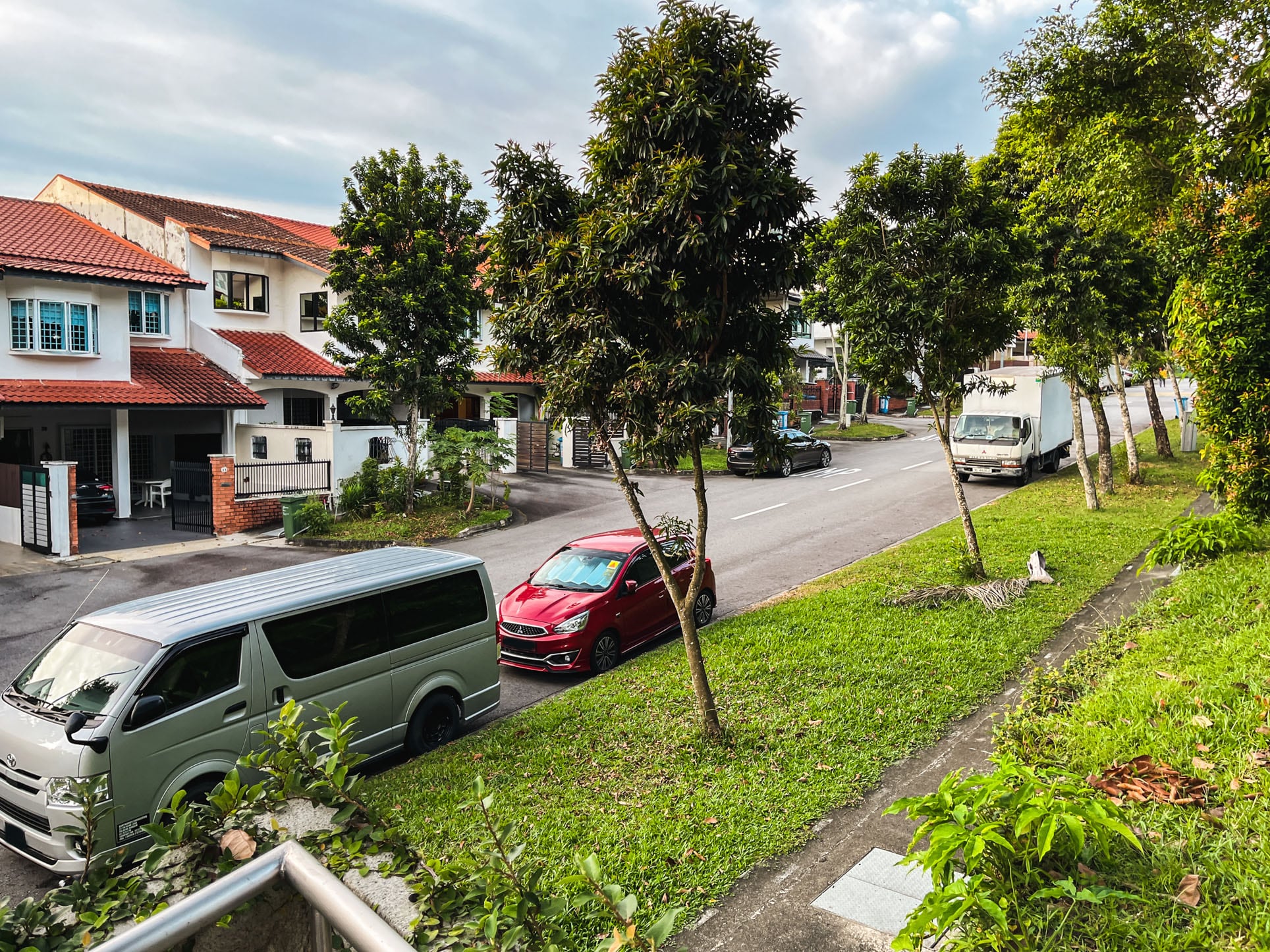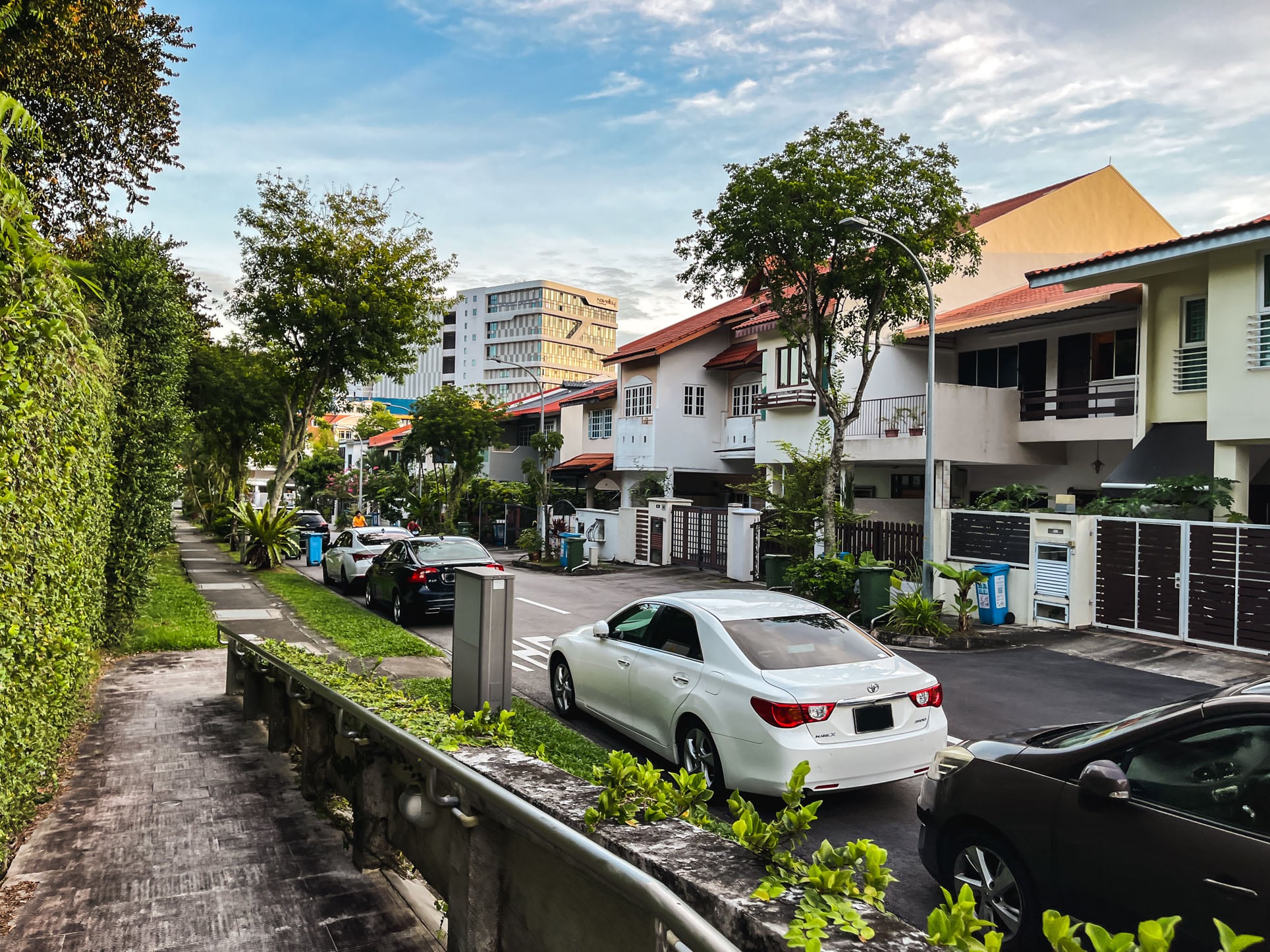 Note: if my sense of direction proves correct, I believe that higher building in the distance is the industrial area that is next to Lim Teck Boon Road. It's zoned for clean and light businesses, but note that the plot ratio is 2.5 so it could potentially be rebuilt into much taller buildings.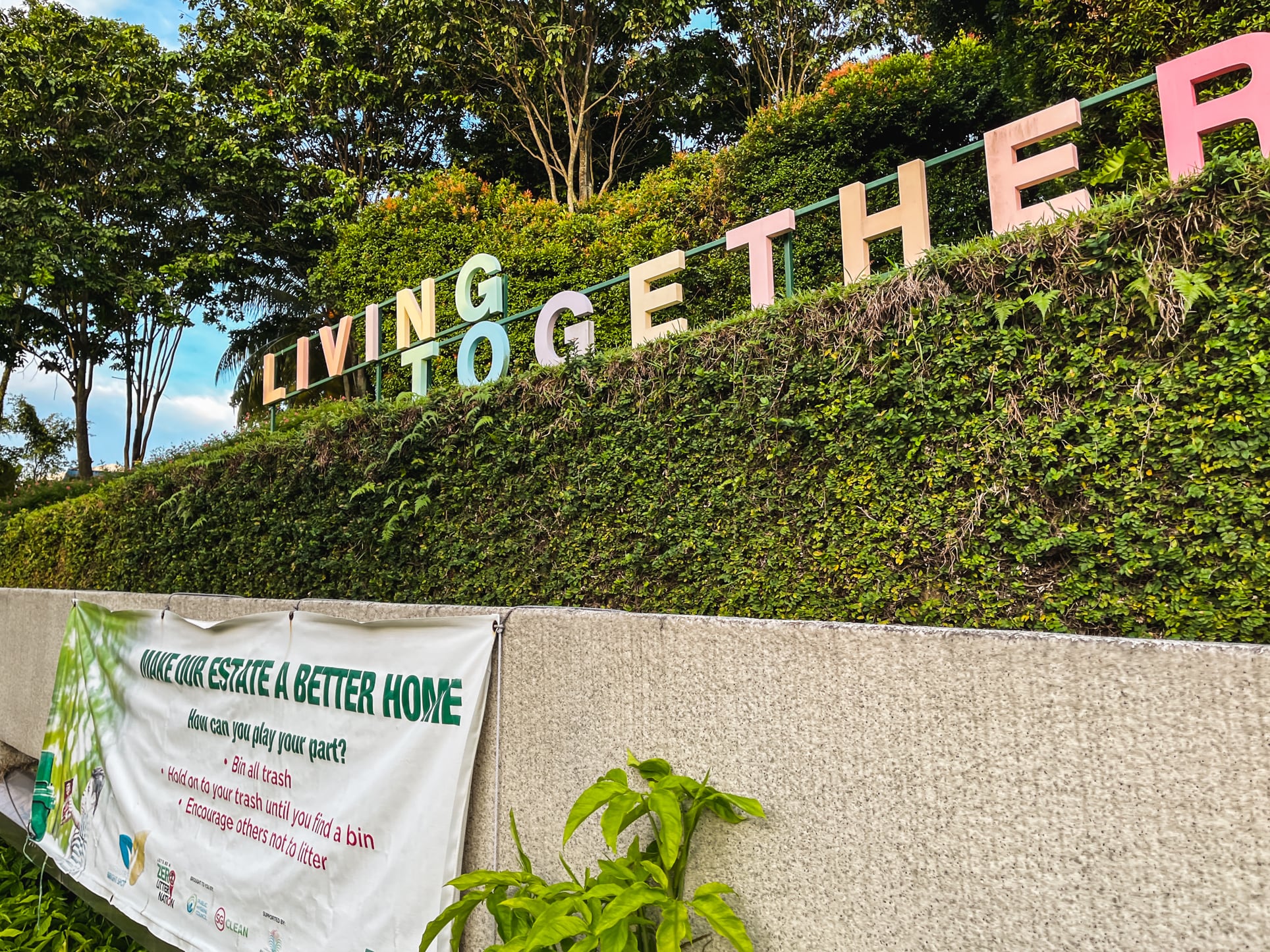 Now that we've reached the end of our tour, how did you find this estate? I quite liked it! It definitely struck me as a very liveable area for the entire family, although the influx of 400 new neighbours (via the new neighbouring BTO) may have an impact on the peacefulness of the estate. I guess we'll have to wait till 2026 to know for sure!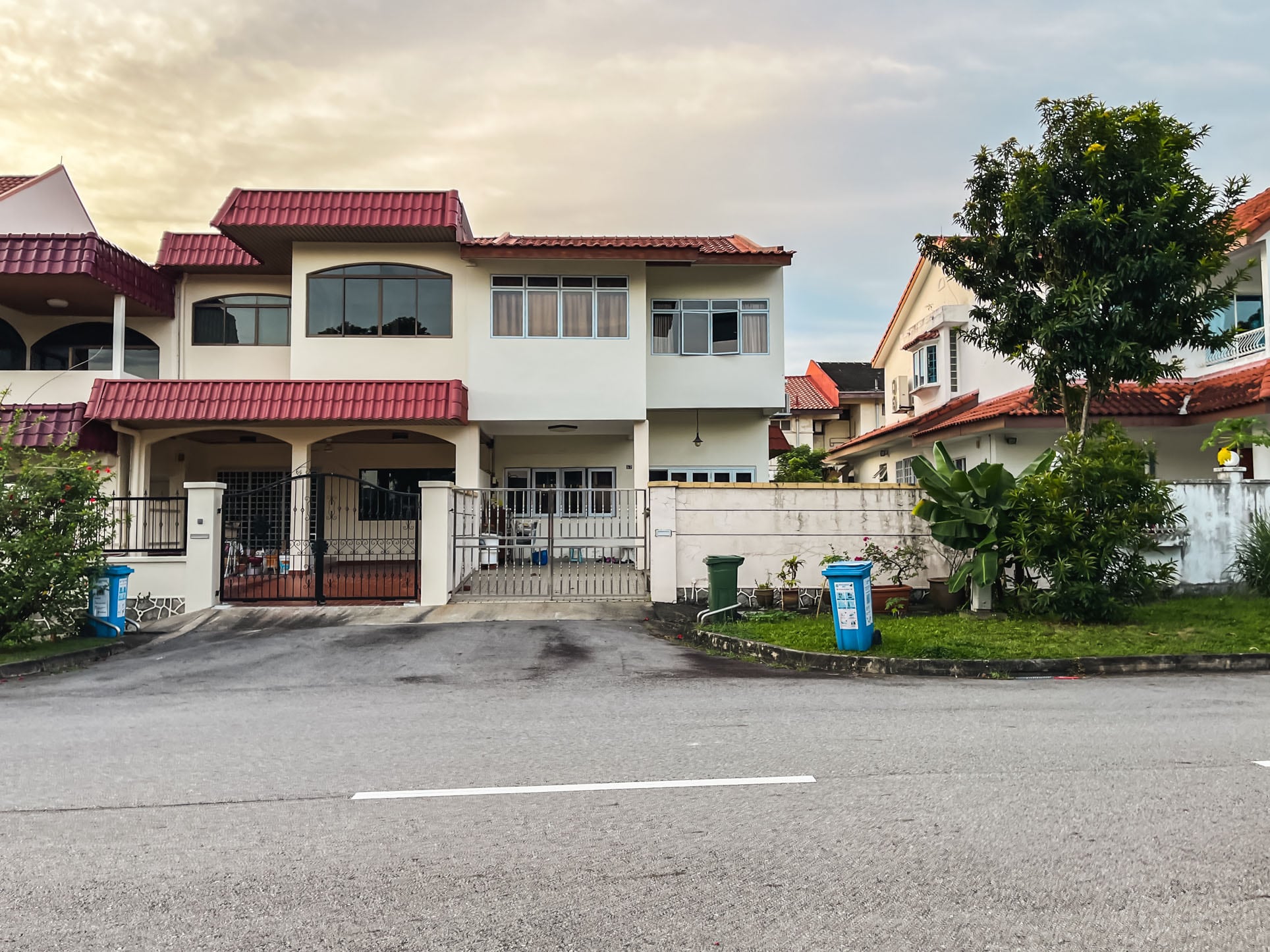 Before we end the tour, I thought I'd share a photo of this part of Jalan Lokam, which is where my Mom's family stayed for a few years (before I was born.) According to my relatives, it's a nice place to stay, although they say the area is less spacious now that it used to be!
See you again on next week's walkabout. Let me know if there are any other estates that you want to find out more about!