Units Of The Week

Units Of The Week Issue #1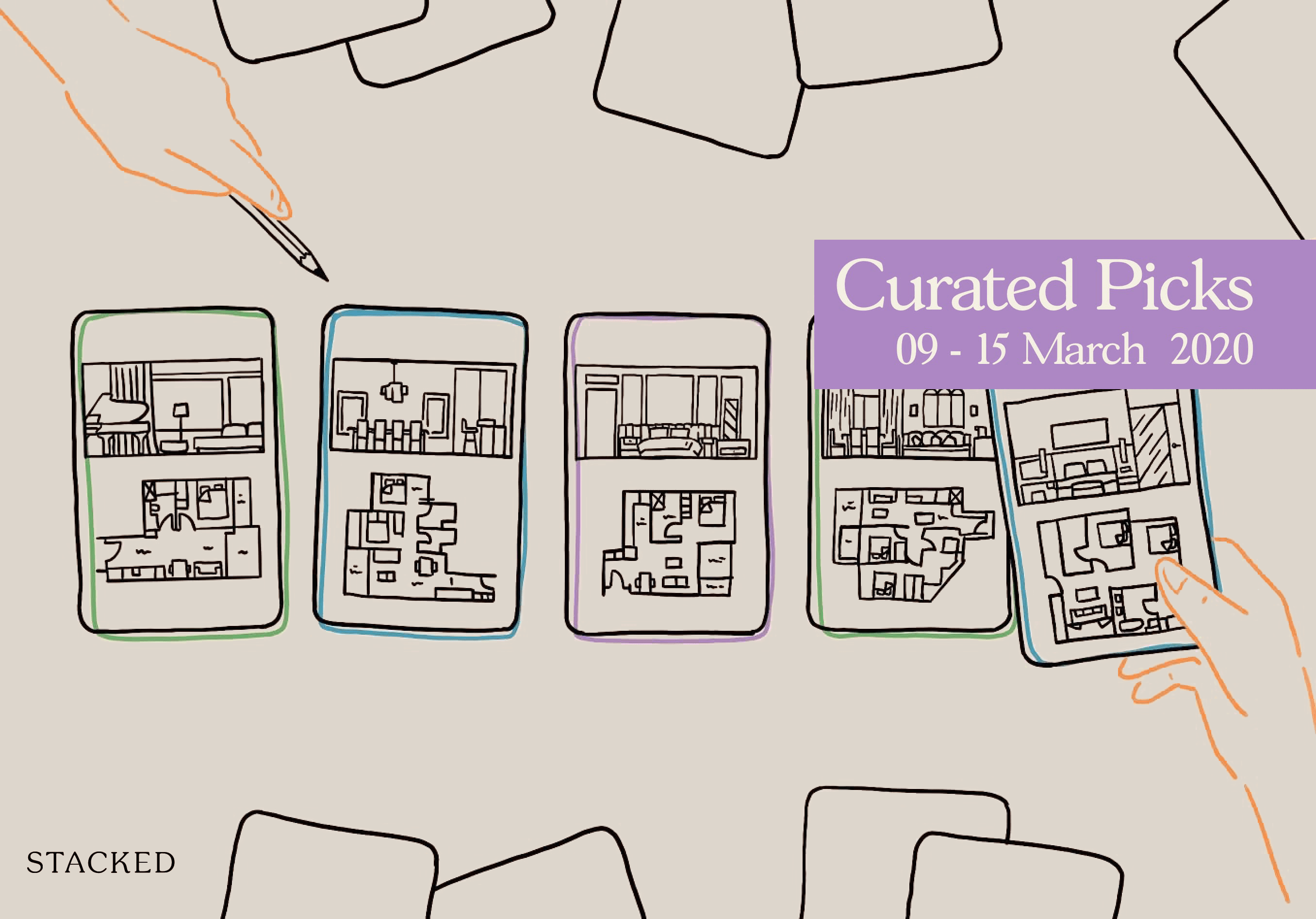 Welcome to our first weekly Stacked Units Of The Week issue.

We trawl through tons of listings each week and sometimes there's some that catches our attention – whether it be the price, a unique layout, a rare find, or even a hidden gem – we've got you covered there.
So let this be a weekly tradition for our editors, they've promised to do their best to find some interesting units for you.
You can also join our free weekly newsletter so you stay up to date on our latest curations weekly.
Without further ado, here are the curated properties for the week of 09 March 2020.

1

Duo Residences
$1,890,000
| | | | |
| --- | --- | --- | --- |
| Project | Duo Residences | District | 07 |
| Address | 1 Fraser Street | Tenure | 99-year leasehold |
| Size | 980 sqft | $PSF | $1,928.57 |
| Developer | M+S Pte Ltd | TOP | 2017 |
Why I like it
If you work in the CBD or the Suntec office area, purchasing a unit in District 7 at under $2,000 PSF is a good price. Especially when you consider that the M has flown off the shelves at an average of $2,450 PSF. It's quite luxurious, good facilities and doorstep convenience to Bugis MRT makes this my choice for the week.

– Ryan

2

Jade Mansion
$5,000,000
| | | | |
| --- | --- | --- | --- |
| Project | Jade Mansion | District | 10 |
| Address | 10 Leedon Road | Tenure | Freehold |
| Size | 2,723 sqft | $PSF | $1,836.21 |
| Developer | Glory Realty Co. Pte Ltd | TOP | 1985 |
Why I like it
Ignore the name of the condo and dated exterior to truly admire what lies beneath. I'm a sucker for old developments with unique layouts and this one is quite special because of its duplex outdoor deck and well renovated interior. At 2,700 plus sqft of space, it makes for spacious living – if you can agree with the price that the owners are asking for.

– Druce

3

Queensway Tower
$1,388,888
| | | | |
| --- | --- | --- | --- |
| Project | Queensway Tower | District | 03 |
| Address | 1 Queensway | Tenure | Freehold |
| Size | 1,291 sqft | $PSF | $1,075.82 |
| Developer | CDL | TOP | 1976 |
Why I like it
Not many people know that there is a residential block to Queensway. It's really just apartment living with no facilities to speak of. But what is attractive is its convenient location – Anchorage, Alexandra Central Mall, Ikea, and Alexandra Hospital are all just next door. The icing on the cake is its freehold status.

However, I would be careful about purchasing this if you are eyeing an en bloc opportunity. It has already failed before and will be tough due to opposition from the shop owners.

– Reuben

4

18 Shelford
$3,800,000
| | | | |
| --- | --- | --- | --- |
| Project | 18 Shelford | District | 11 |
| Address | 18 Shelford Road | Tenure | Freehold |
| Size | 2,358 sqft | $PSF | $1,611.54 |
| Developer | Popular Land Pte Ltd | TOP | 2010 |
Why I like it
I like this unit for privacy reasons. It's deep inside Shelford plus has only 19 units. Of course, that comes at a cost of convenience (you need a car) but the overall location is still very central. It's asking PSF has almost gone back to launch prices in 2010 so I wouldn't be getting this on the basis of capital appreciation. It's a ground floor unit with private lift access and a pool view.

– Stanley

$1,350,000
| | | | |
| --- | --- | --- | --- |
| Project | City Gate | District | 07 |
| Address | 371 Beach Road | Tenure | 99-year leasehold |
| Size | 690 sqft | $PSF | $995.87 |
| Developer | Bayfront Ventures Pte Ltd | TOP | 2019 |
Why I like it
This is a 2 bedder dual key unit so it is really flexible if you want to stay yet earn some rental income. Its in District 7 so rental will be easy to come by and the yield is higher than average. PLUS it has an inbuilt platform so you can utilise the space even more.

Also, it's a mixed development with 188 retail units (shops and a supermarket).

– Sean