Property Picks

Bungalow in the sky – 3 ultra luxurious penthouses in Singapore fit for a billionaire
Druce
June 22, 2018

5

min read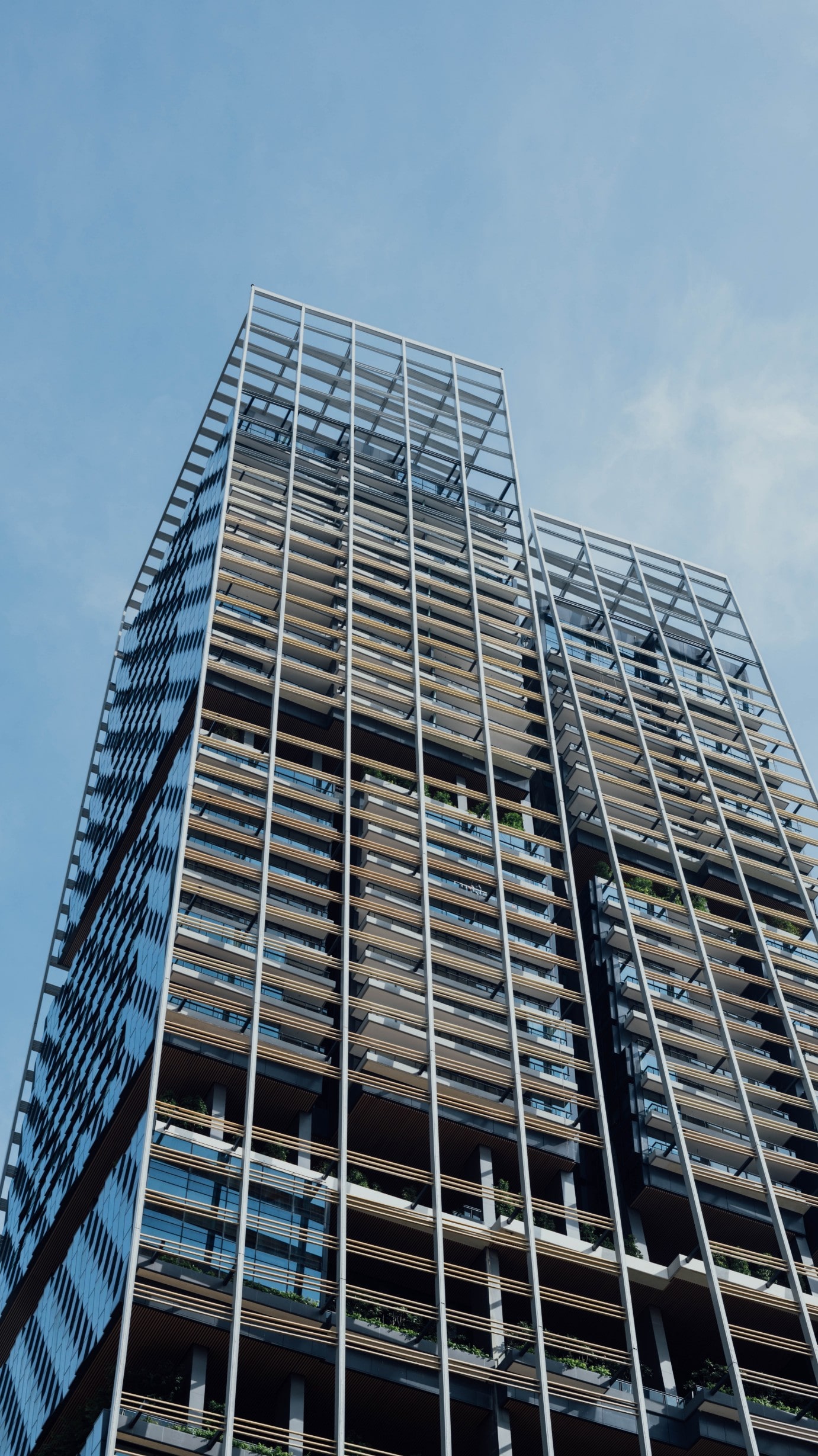 Luxury home prices in Singapore have been going up, with units in high end private condos being bought at almost record prices in the past few months. In Q1 this year, 22 luxury condo units over $10m were sold, that is one unit less than the peak of 23 units in Q3 of 2010. Interestingly, Singaporean property buyers seem to have an inverse relationship with a unit's price quantum. That is, the higher the price of a luxury condo home, the less Singaporean buyers there are and the more foreign buyers there are.
One reason is that for Singaporeans the ultimate sign of wealth is owning a landed home, so at those prices that a luxury condo commands, one could easily purchase a sizeable landed home. With that being said, another plausible reason could be that foreigners cannot buy landed homes in Singapore (other than Sentosa Cove). So perhaps it is no surprise then that luxury condo sales continue to be dominated by foreign buyers, particularly those from China and Indonesia.
Source: Business Insider
So when it comes to luxury condos, what characteristics pops into your mind first? Space, infinity pools or spectacular views? Here are 5 "bungalow in the sky" homes that will blow you away!
The top 3 "Bungalow in the sky" candidates
1. Le Nouvel Ardmore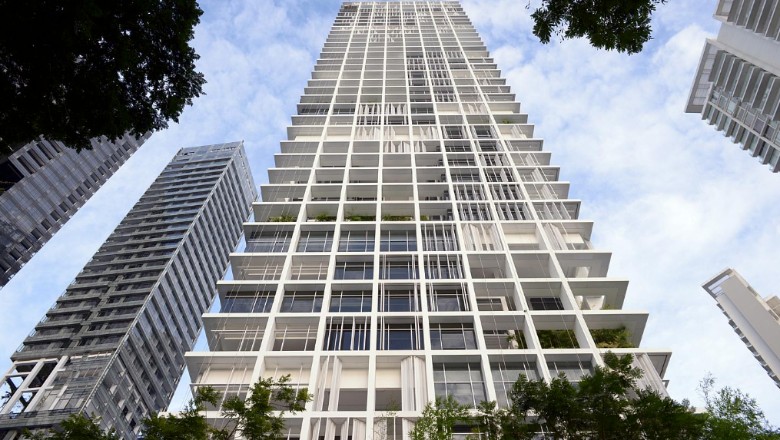 Source: Straits Times
Whenever the topic of luxury homes in Singapore comes up, this story will no doubt always come into mind. A 26 year old agent making S$1.5 million in commissions; of which, incredibly, is the same price as most generic mass market condos in Singapore. And if you did not know already, this means that the selling price of this luxury bungalow in the sky is an eye popping S$51 million. Although to be fair it is probably pocket change to the buyer, who so happens to be the co founder of Alibaba, Sun Tongyu.
As you can imagine with a stratospheric price tag like that, it is massively sized at 13,875 sq ft of space. That is equivalent to the size of 15 current sized 3-room HDB flats! Now you know why they are termed as a bungalow in the sky. This luxurious penthouse comes with five bedrooms, a study, a private pool and a roof terrace of 5,000 sq ft. Which is just an insane amount of space for just an open roof terrace!
2. Sculptura Ardmore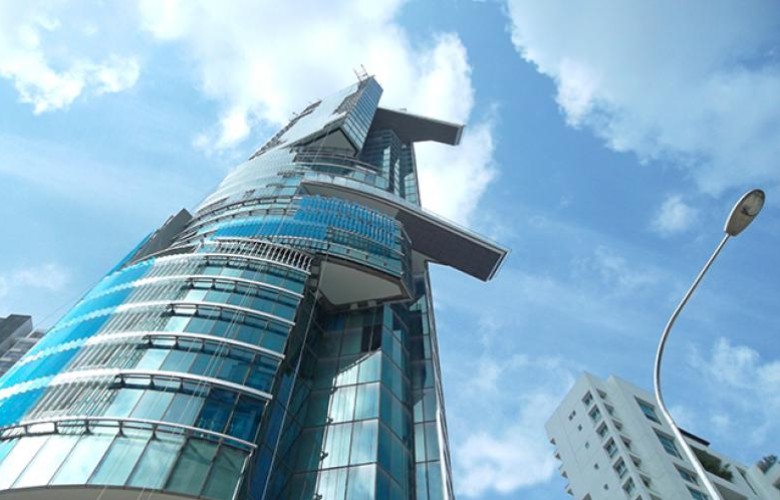 Source: Retalk Asia
If you were wondering what else could possibly top the last penthouse, it just had to be another unit in Ardmore. Other than the atas sounding name what exactly is so special about this luxury condo, you might ask? Well, for one, it is the world's first Hermes apartment. Additionally, it set the benchmark for the highest price psf to date, at S$6,840 psf for a 3,003 unit. The Sculptura Ardmore is built by Simon Cheong's SC Global Developments. If that name rings a bell, they were the ones responsible for the development of the Marq on Paterson HillBasically, they are synonymous with high end developments in Singapore.
This unit comes in at 10,300 sq ft, and although smaller than the Le Nouvel Ardmore is still gigantic by any means, and pretty much qualifies as a bungalow in the sky by our books. It was sold at a staggering S$60 million which basically affords you the title as the bigwig of Ardmore. Of course, it comes with a cantilevered private pool, which is truly private here because there is no one else higher than you as it is the highest point of Ardmore Park.
Read this next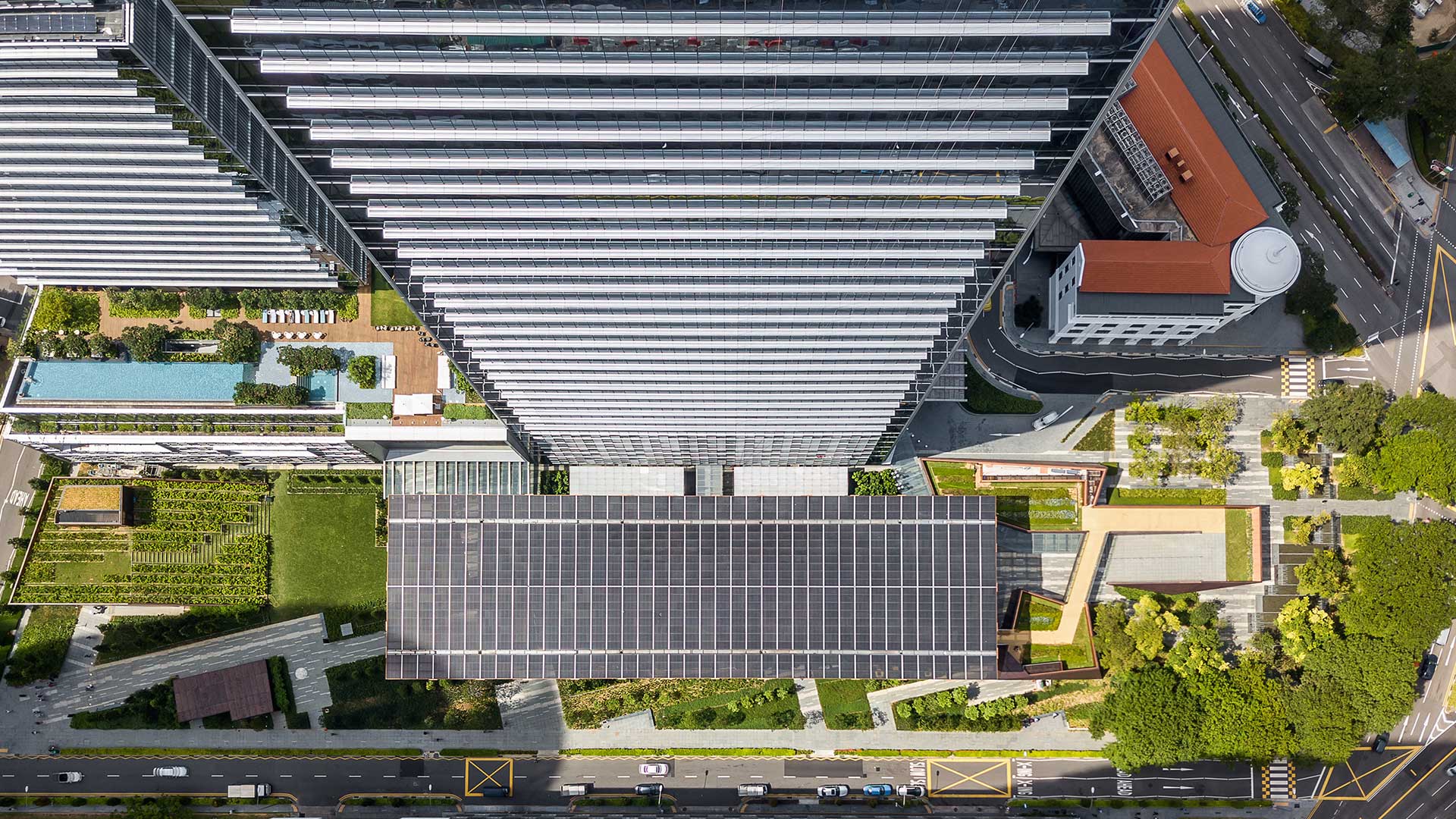 3. Wallich Residence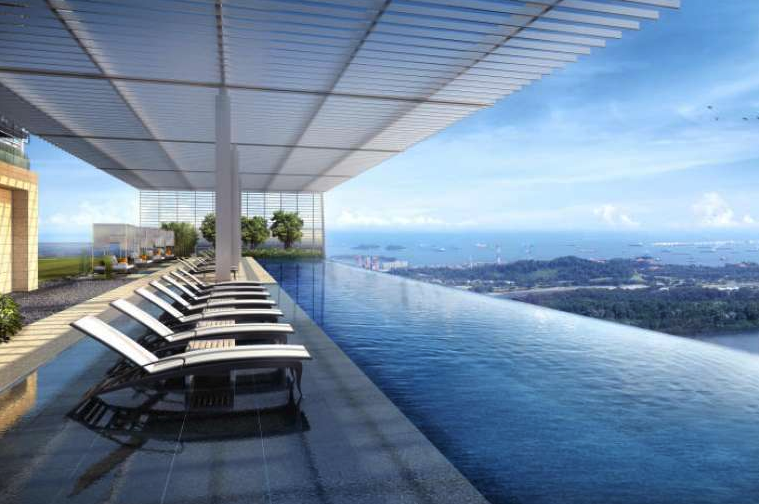 Source: Straits Times
Saving the best for last, or rather, the most expensive for last, is the super penthouse at Wallich Residence. This is truly the pinnacle of any bungalow in the sky luxury home that you can find at Singapore as at 290m high, Tanjong Pagar Centre is Singapore's tallest building. This super penthouse will be located from the 62nd to 64th floor. So, three whole floors of space that amounts to a staggering 21,000 sq ft of space, which attains this unit with another distinction, the largest non-landed residence in Singapore.
This luxury home comes with the usual bells and whistles for any penthouse, private swimming pool, jacuzzi room and entertainment room. And not to mention, a dedicated lift for the unit. The penthouse will also come unfinished, so whoever that buys it will be able to customise the place to their hearts desire with specialist designers and architects. Oh yes, if we have not said so already, this super penthouse comes with a cool price tag of S$103 million. Yes that is right, that is a 9 digit figure!
If that price tag seems absolutely unimaginable to you, SC Global Developments apparently has their own super penthouse unit (17,500 sq ft) at the Marq on Paterson Hill at an indicative price of S$128 million! Will Singapore ever see a bigger and more lavish "bungalow in the sky"? Going by this, it seems like it might happen sooner rather than later.
As always, feel free to leave a comment down below or you can always reach us at hello@stackedhomes.com!