Commentary
Better Housing Policies For Singles? 4 Things We Wish To See In The Singapore Property Market In 2023
Ryan J
December 29, 2022

7

min read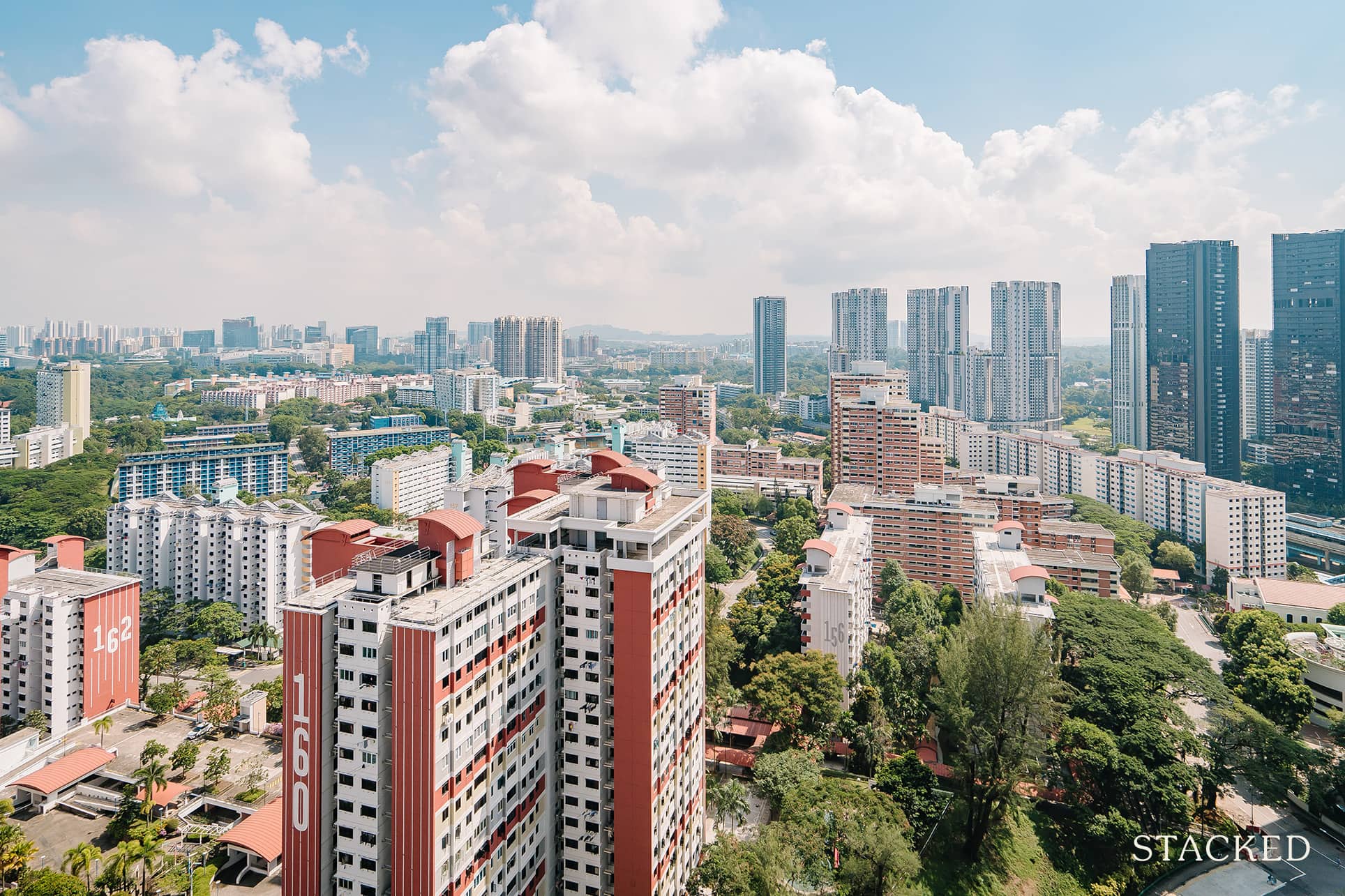 7
min read
2022 was one of the toughest years on record for property buyers. Home prices reached record highs across the board, and it was pricey even to rent. Nonetheless, there were some silver linings, and both developers and government bodies were quite responsive to the market. Here's what was given to us in 2022, which you may still be able to take advantage of (as well as what we'd need in the coming year):
1. BTO flat production was ramped up 
HDB has announced plans to launch up to 23,000 new flats between 2022 and the coming year; an increase of about 35 per cent on the production roster. We also saw a good mix of mature and non-mature estates for 2022:
Bukit Merah
Jurong West
Kallang/Whampoa
Queenstown
Tengah
Toa Payoh
Yishun
(Here are our reviews of the February, May, August, and November BTO Launches).
Queenstown, Bukit Merah, and Toa Payoh would definitely have made some buyers happy – these are popular hot spots, and new flat launches in these areas are a rarity.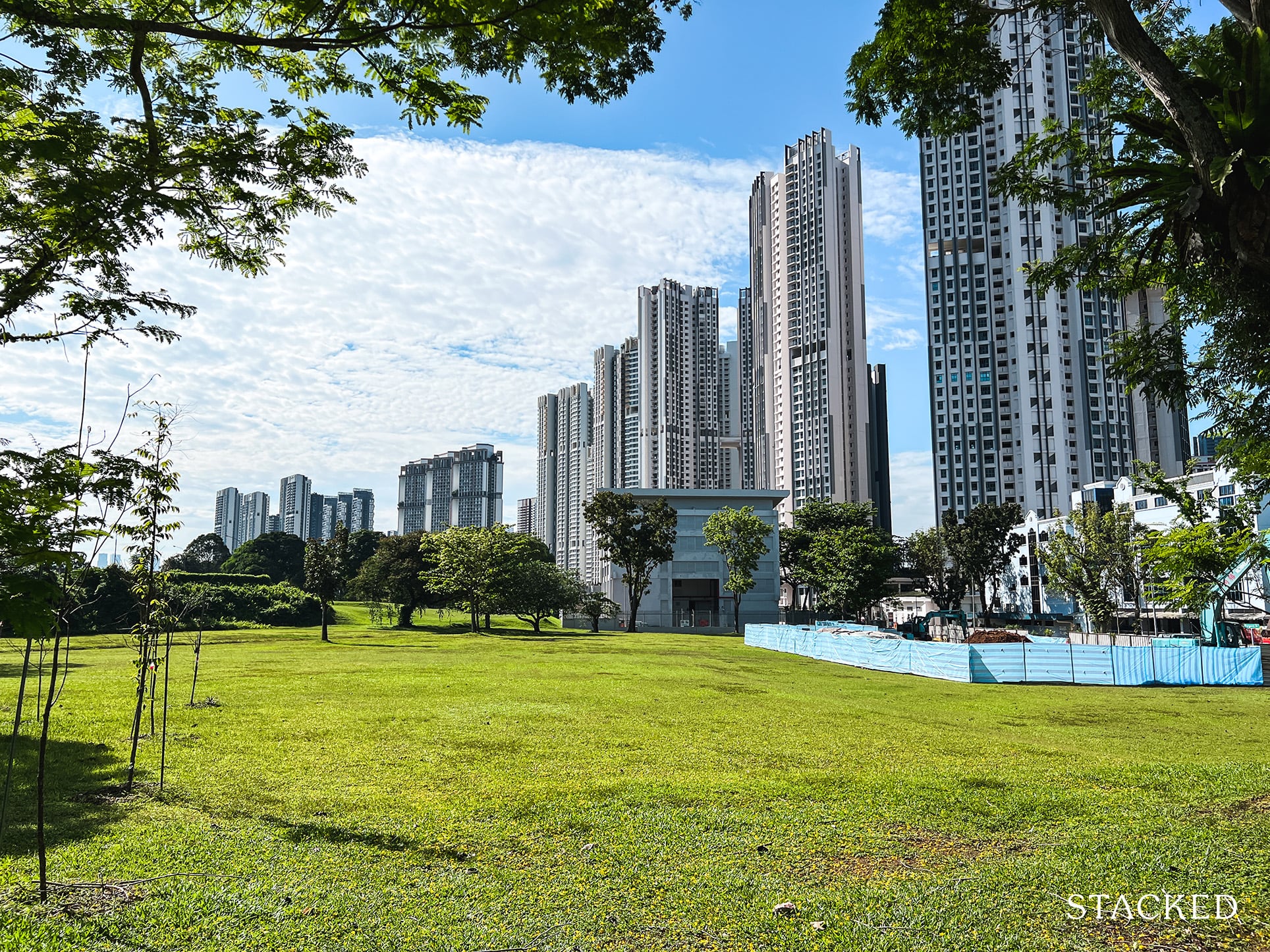 Unfortunately, the relief does come a little bit late; it will take up to five years to complete construction, so it will probably be around 2027 before all those new flats arrive to soak up demand. But as the saying goes, better late than never.
On our end, we think it may be time to consider an end to the BTO model, next year or after. If HDB is freed from this, they can use data gathered over the years to predictively build what's needed, rather than going through the slow process of checking for interest (almost every BTO launch is oversubscribed anyway).
2. Steps were taken to cool the resale flat market 
We broke the record for million-dollar flats in 2022, and for those who couldn't wait for BTO flats (or couldn't qualify to buy BTO flats at all) it was a major issue. Private property sellers, who cashed in on peak prices to right size, could easily afford premium prices on resale flats – if you've just sold a condo for over a million, even a $100,000+ Cash Over Valuation (COV) rate may not faze you.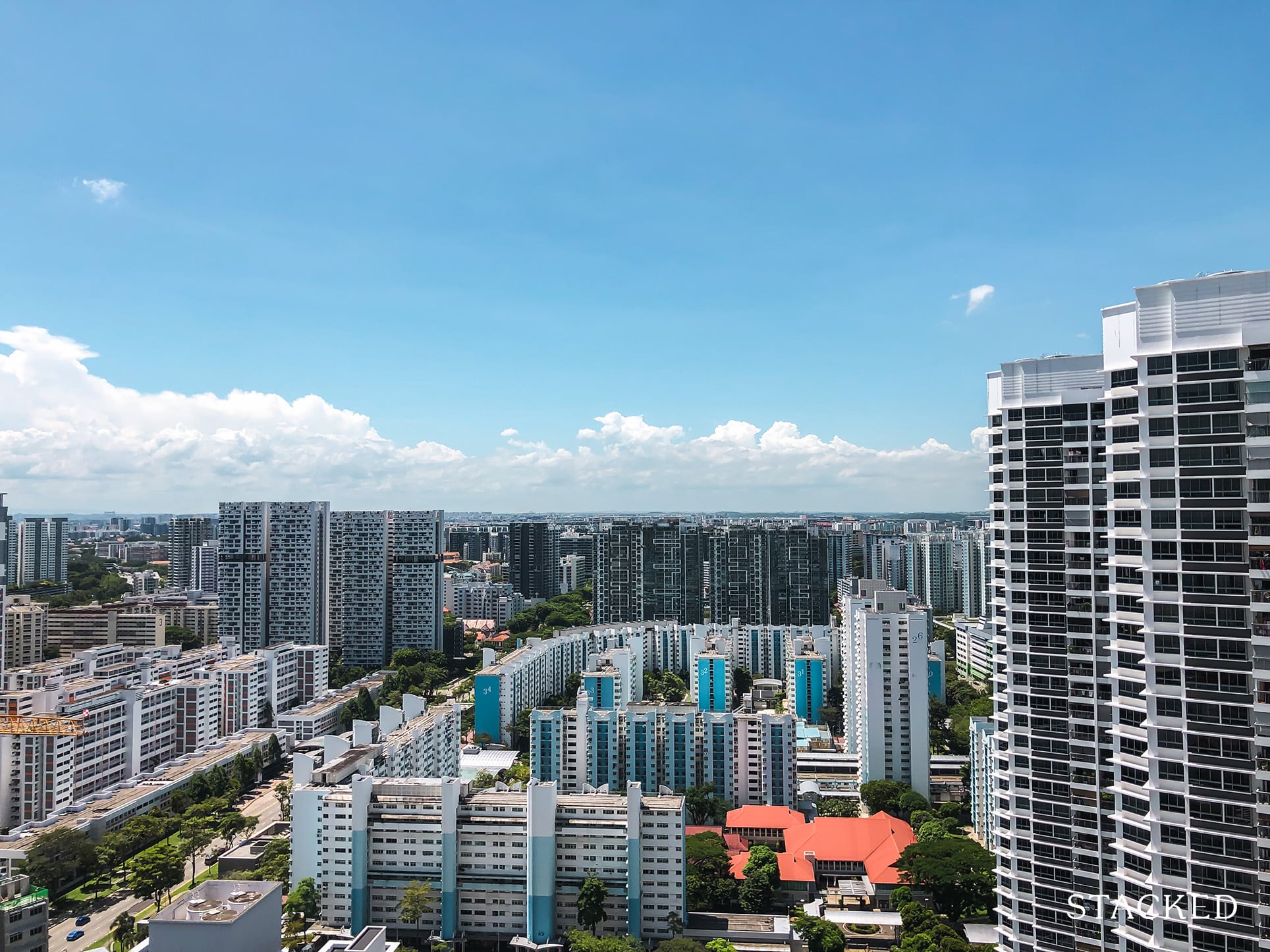 With the new cooling measures, however, a 15-month wait-out is required to buy a resale flat, if you just sold a private property (as long as you are under 55). This is half the waiting time of the existing penalty for BTO flats (you need to wait 30 months before you can ballot for a BTO flat if you just sold a private property). 
To be clear, this measure alone will not suffice to drive down resale flat prices – not with demand far outstripping the available supply. It can, however, prevent a slew of high-priced transactions from pushing up flat prices even quicker. This is a much-needed break for first-time buyers, who are looking in the resale market.
3. Landlords finally saw a rebound in the rental market 
The Singapore rental market has been soft for a long time; so for landlords, 2022 was a welcome year. Rental rates rebounded, with HDB rental rates, in particular, rising by a spectacular 20.9 per cent. 
The sharp rebound may be due to the unexpected speed of economic recovery. Back in 2020, the pandemic drove a 4.1 per cent contraction in the wider economy. By 2021, our economy expanded 7.6 per cent. This has created a surge in returning numbers of foreign workers, both at the S-Pass and E-Pass levels.
On top of this, the sheer number of locals waiting for their homes to be built means that, for once, there's also a sizeable number of Singaporeans and not just foreign tenants. 
Among landlords we've spoken to, some are now seeing cashflow-positive properties for the first time in the past five years. Even where rent hasn't increased, every landlord we've spoken to agrees that rentability (i.e., the ability to find tenants and avoid vacancies) is much improved. 
4. Financial institutions are adapting to the high-interest rate environment
An example of this would be DBS giving out home loans for HDB flats at 2.6 per cent, for borrowers earning less than $2,500 per month (2.6 per cent is the HDB loan rate, which is currently lower than the bank average of three per cent).
Likewise, we've seen more innovations such as hybridised rates (e.g., a rate based on the average of both fixed and floating rates), or board rate options* that will appeal to shorter-term investors.
It's good to see that our lenders are reacting so quickly, and we'd hope to see more innovations in loan packages going forward. Now more than ever, buyers need to be discerning about their monthly rates.
*Internal board rates are quite often among the lowest rates in the market. The risk is that they may rise suddenly and without warning; but if you're intending to sell in a short time frame, the risk is somewhat lower – such as if you're just holding the property until the three-year SSD period is up. 
Read this next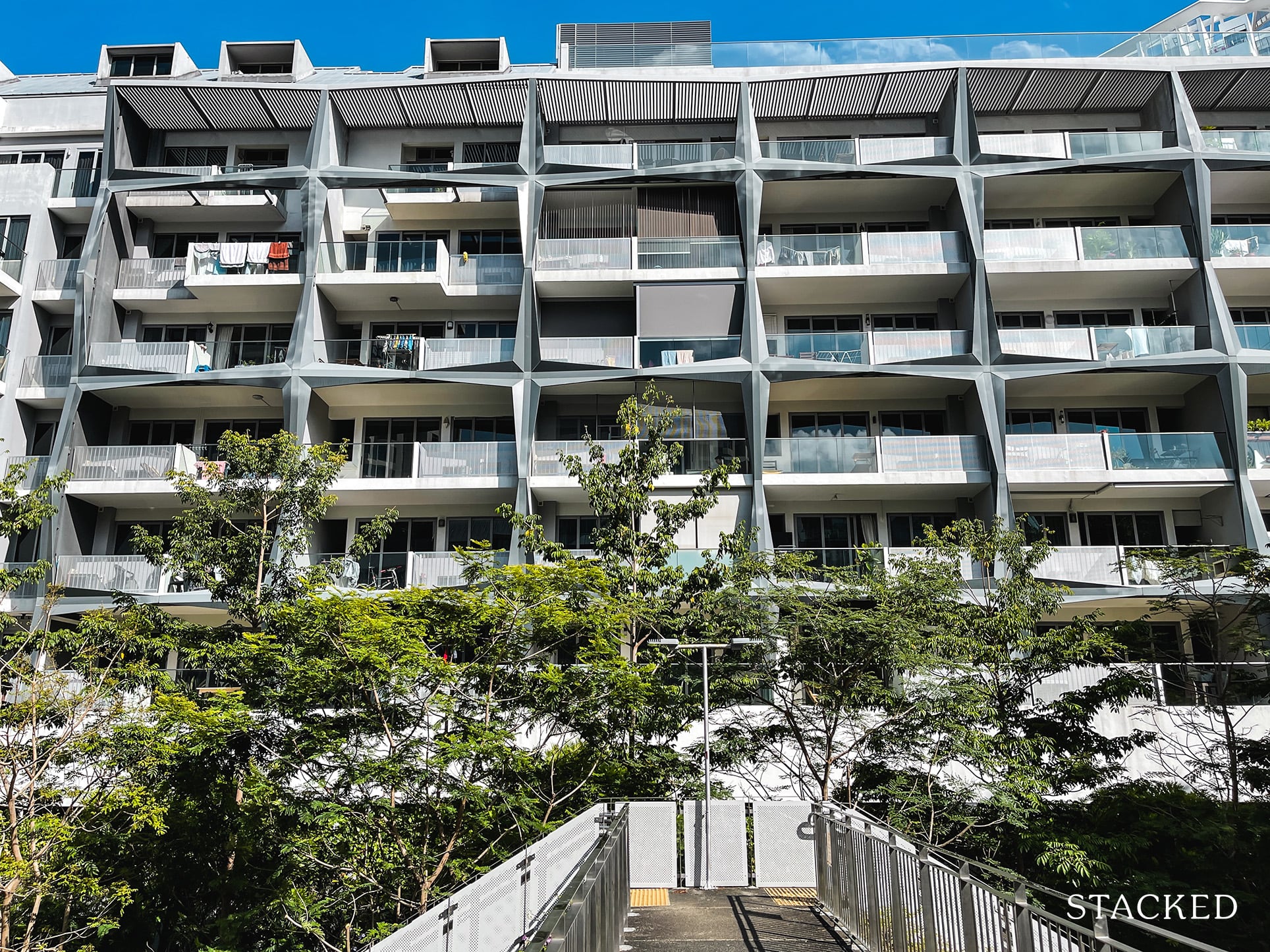 What would be on our wish list for 2023? 
There are a few things that would significantly help first-time home buyers as well as current homeowners, as interest rates go up. These are:
1. A chance for some HDB owners to refinance into HDB loans 
Once you refinance from an HDB loan to a bank loan, there is no going back. This may lead some to wag their finger and chant "so sad, too bad" at the people who have opted for bank loans (between 2009 to around 2021, the bank loan rates would have been cheaper). But keep in mind some HDB buyers never had the choice. Due to their income level, they may have been directed to straight to the bank.
For those who are now struggling, we should review them on a case-by-case basis; homeowners of lower income should be given a chance to refinance back into HDB loans. On a societal level, it would cost us more if people end up stressed and struggling than it would be to simply absorb some amount of their interest.
2. Relax the SSD under special circumstances
The Sellers Stamp Duty (SSD) is imposed on anyone selling a property within three years of acquiring it; 12 per cent in the first year, eight per cent in the second, and four per cent in the third year. 
Given the sudden upshot of interest rates, this may leave some buyers having spent much more than they expected. In cases where the monthly repayment now pushes past the borrowers' debt servicing ratios, we should consider allowing them to sell without the SSD penalty. This is preferable to pinning them in place and chewing up huge amounts of their CPF or savings, which becomes a problem further down the road.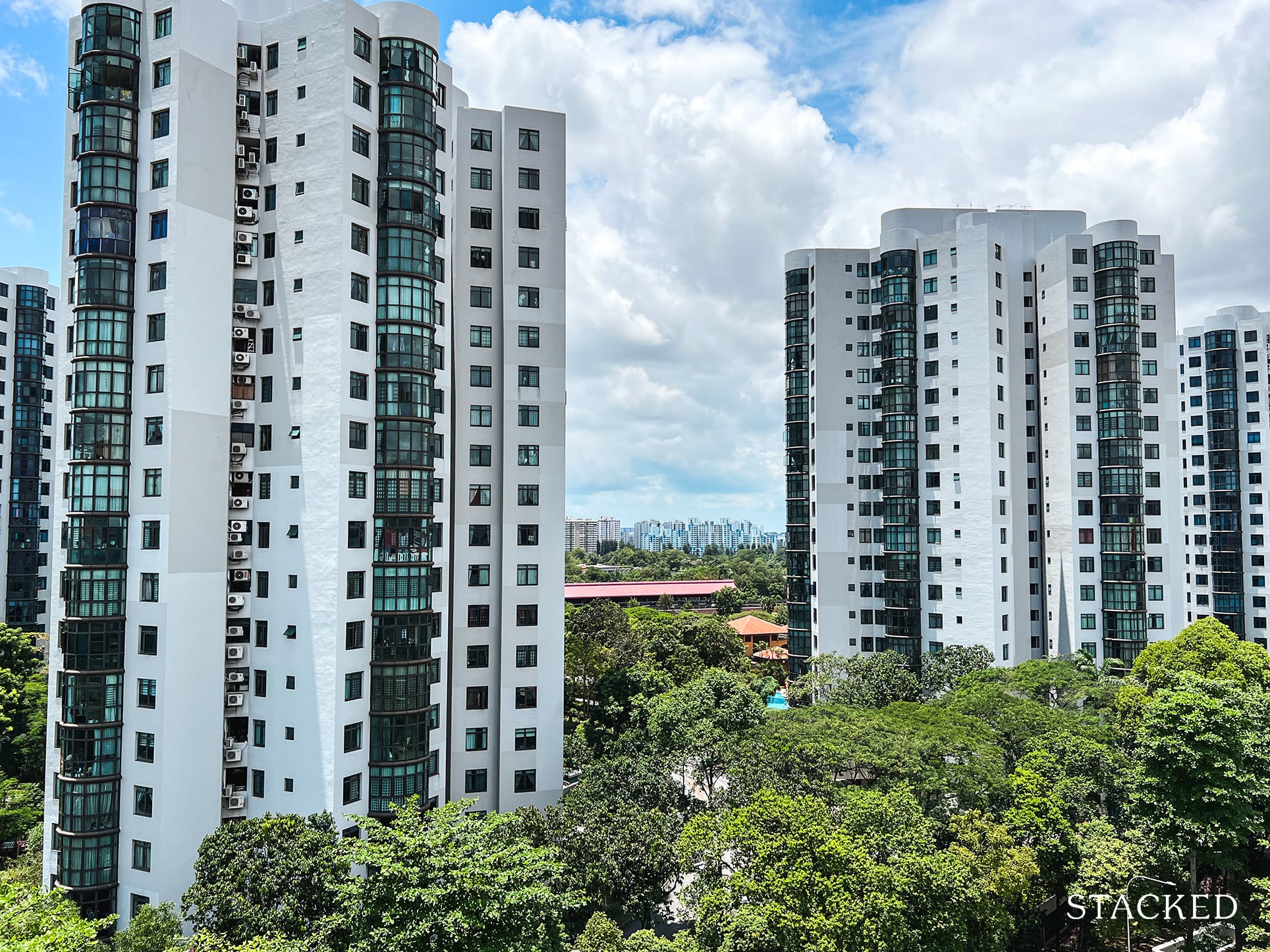 That said, this is something that may sound good in theory, but in reality, it could be completely different. We also don't want a situation in which buyers feel they can buy simply because they can just apply to avoid SSD rates later on.
Outside of the immediate situation, we could also consider lifting the SSD on sellers who are facing exceptional circumstances, such as the unexpected early death of a co-owner, or situations such as divorce.
For example, a married couple buys a home but one spouse passes away within the second year. This renders the sole survivor unable to maintain the costs. We might consider lifting the SSD for a sale made under such conditions (ordinarily the SSD would suck up eight per cent of the sale proceeds, for a sale in the second year).
Likewise, en-bloc sales may hold some allure if developers want to replenish their land banks. We should consider lifting the SSD tax on those who face an en-bloc within three years of purchasing a unit – keep in mind that these homeowners may have voted against the en-bloc, but had no choice as the majority vote prevailed. 
This isn't to suggest doing away with the SSD scheme, which is important to prevent rampant house-flipping. It's just a refinement to avoid unintentionally penalising certain buyers, for circumstances beyond their control.
3. Changes to the way realtors are paid at new launches 
We understand that new launches are tough for realtors, given the nine to 15-month wait for commissions. However, this is partly made up for by the much higher commissions, at around three to five per cent instead of the usual two per cent (we've also heard of cases where commissions are even higher). 
With respect to their work, this is a high cost that ends up being foisted onto buyers. Lower commissions for new launches would lower prices; something that's much needed as $2,000 psf becomes the new norm, and even HDB upgraders get priced out.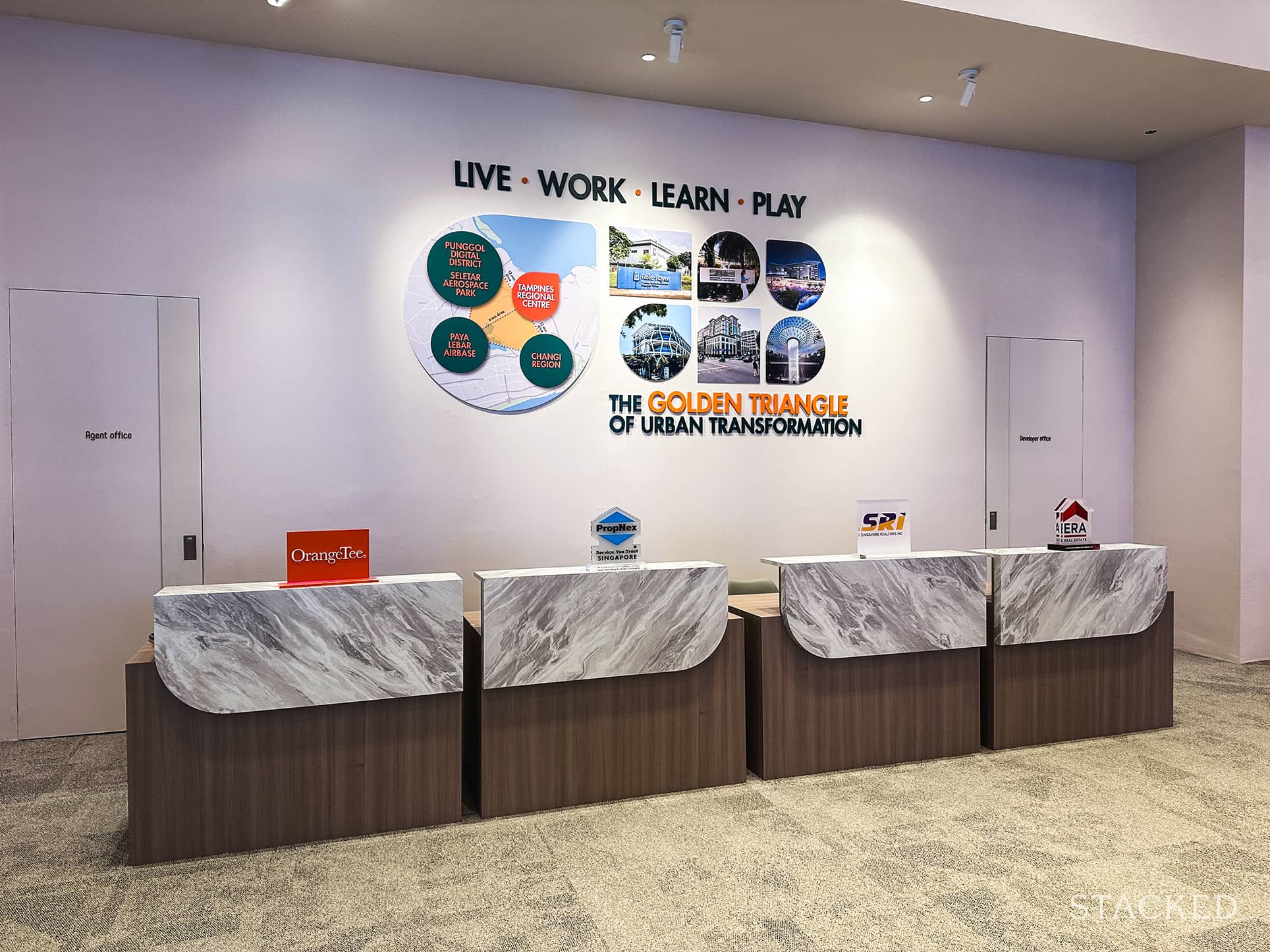 Perhaps there's a way to lower the commissions, while also ensuring agents don't suffer the long delay for their service fees. While these issues have long been left to the free market, it is perhaps time a body like CEA stepped in to help mediate; this could help to control property prices a little, without the need for more drastic policy measures (e.g., further cooling measures).
4. Housing policies that discriminate less against singles 
Single buyers, or singles who cannot get married, are the most underserved segment of the property market. This is a major issue in 2023 (frankly, it's not just 2023 as this has always been an issue), as the rental market is red hot and unlikely to cool in the near term. On top of that, singles already have an inherent disadvantage, in that home prices are at record highs and they're forced to get by on a single income. 
It would be good if more housing options were opened to singles; such as the sale of two-room BTO flats to those younger than 35, or opening up schemes like the PLH to single buyers.
We understand the importance of a family-driven policy, but singles also contribute tax dollars and nation-building, and single status shouldn't degenerate into second-class citizen status. 
As a last factor, we would really love to see more developers invest in better marketing material for homeowners. While we may be a little biased (given that we are trying to build for that in our new launch platform), it seems crazy to us that it's going to be 2023, and we still only get 2D floor plans when we are buying million dollar homes (besides the units shown in the show flat).
We do still have many more on our property wish list, but what do you think should be on the wishlist for 2023? Let us know, and follow us on Stacked for updates over the coming year.