Investment
7 Considerations To Make When Partitioning Your Condo For Better Resale Value/Rental Returns
Ryan J
December 27, 2022

7

min read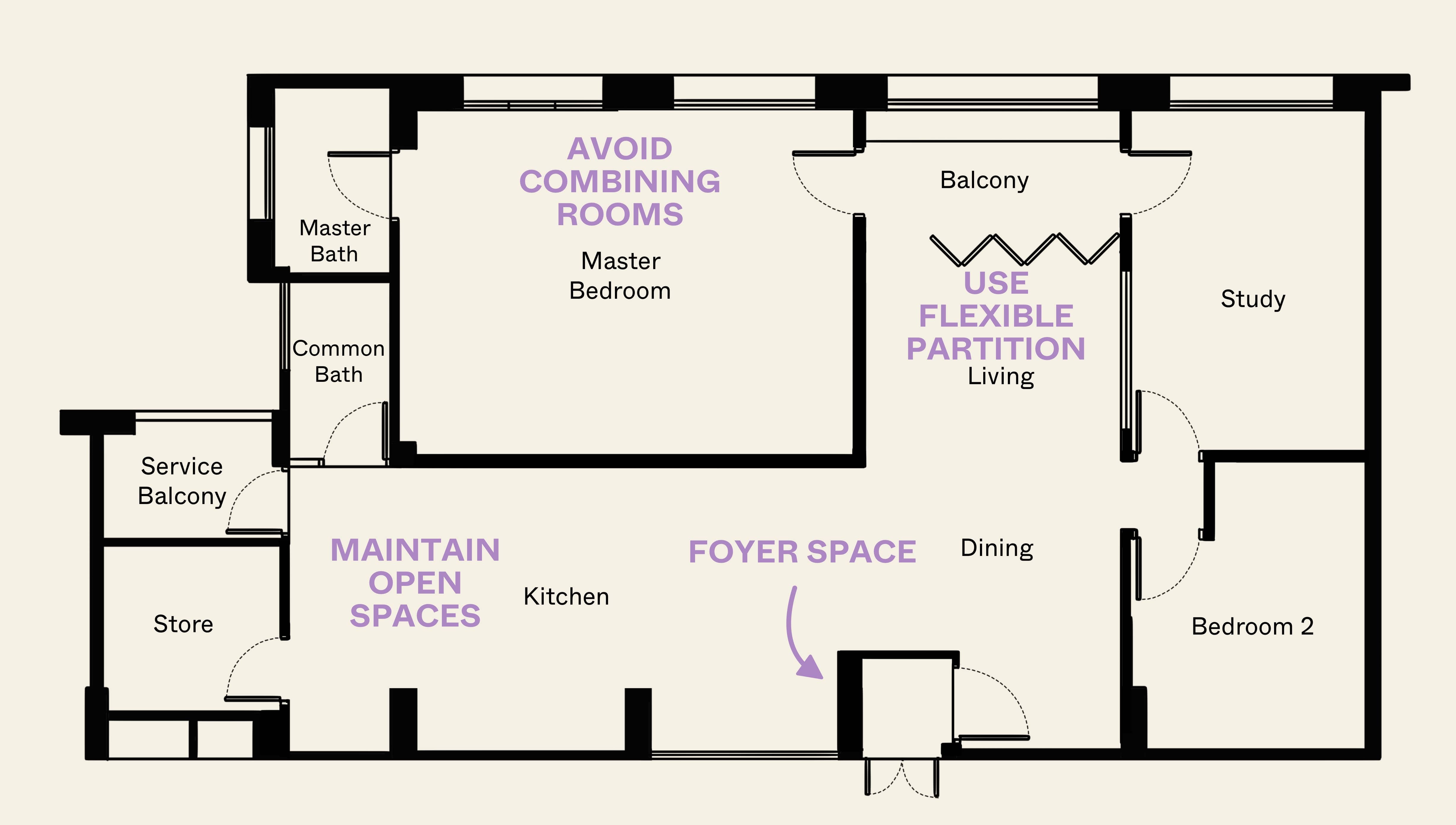 7
min read
A lot of newer condos come with "flexi" rooms, whilst dumbbell layouts are quite versatile. These make it quite easy to create an added bedroom, study, or other space; but before you go ahead and build the partitions, consider the future implications. How you partition your unit can affect future resale value, and affect the amount of living space still available. Consider the following before you start divvying up your unit:
1. Try to avoid impeding the natural flow of light, or the ventilation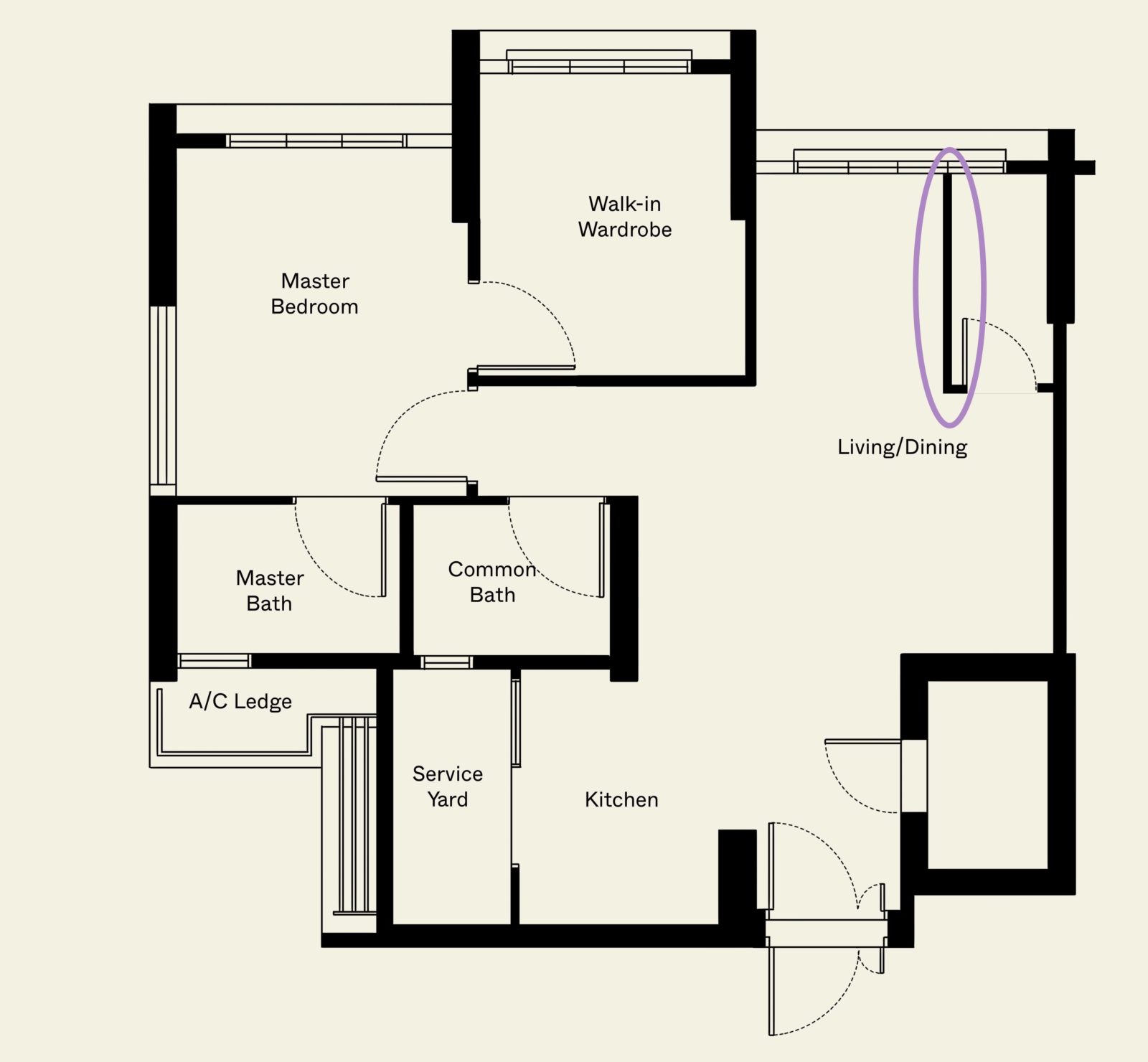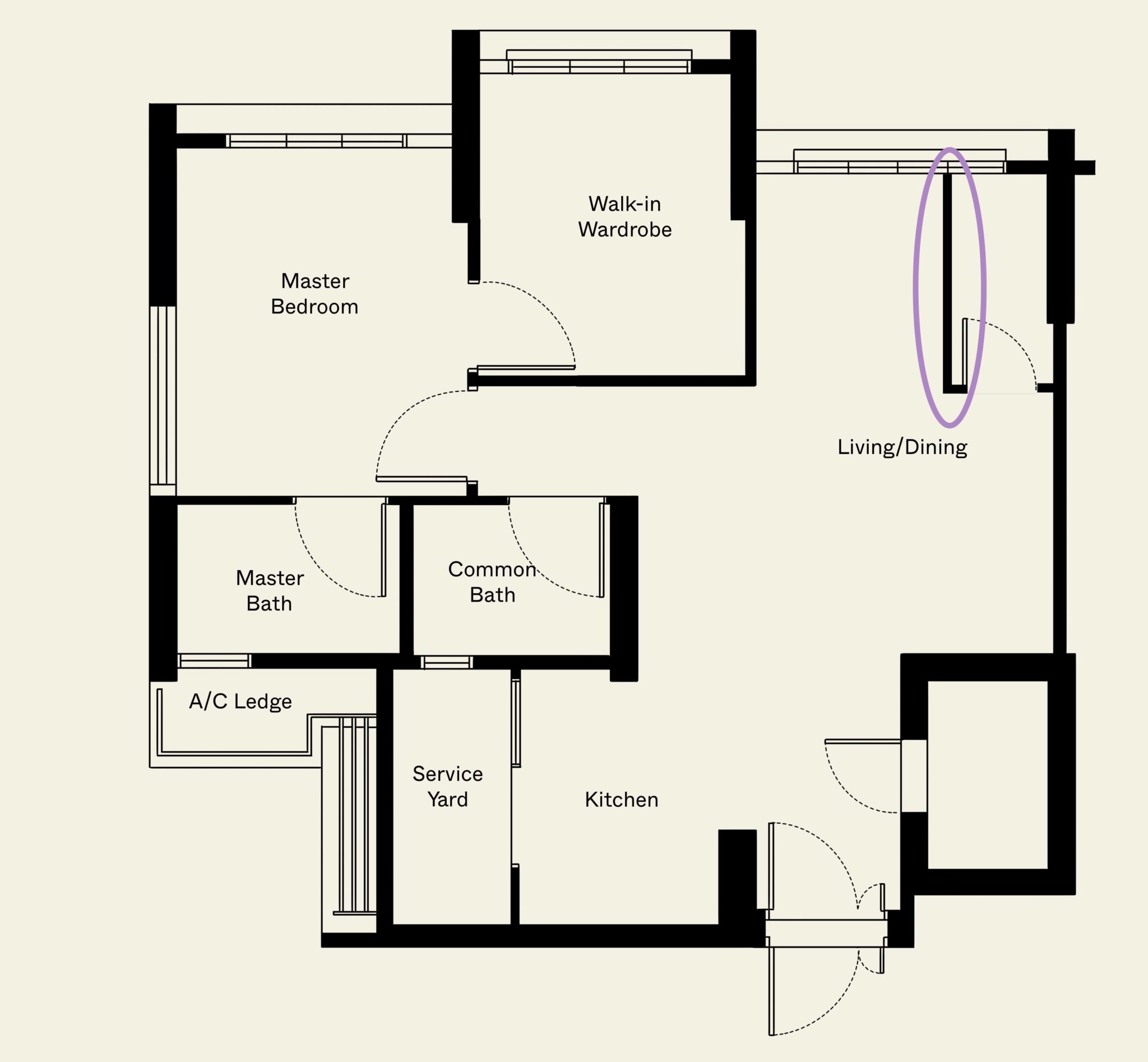 The main risk of partitions is that you can end up creating dark corners, which then require more artificial lighting. For example: in condo units, the largest windows – and hence the source of natural light – are often the living room windows.
If you build a partition to create a dining space between the living room and kitchen, you could end up creating a dark stretch. Airflow may also be restricted, so your dining space may need fans, additional light fixtures, etc. In these situations, it may be better to just set up a dining space without a partition wall.
If you use partitions to create an additional room, such as a study or small bedroom, the general rule is to ensure there's at least one sizeable window for the space. Otherwise, consider something other than a full partition wall, such as a glass partition.
2. You can use partitions to improve the sense of privacy in a living room (for dumbbell layouts)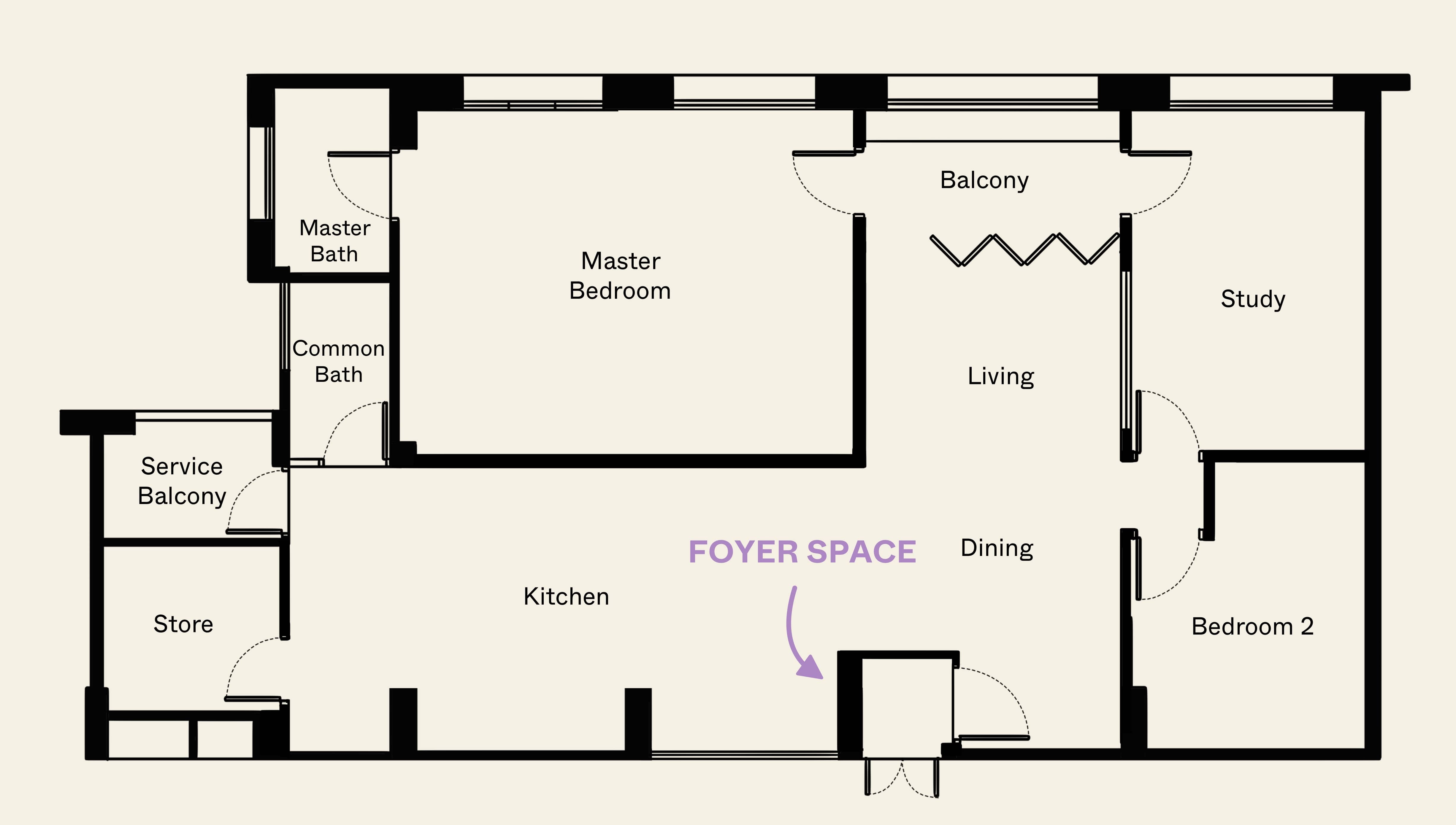 While we love dumbbell layouts for efficiency, one complaint is that – in some condos – the layout means the main door opens right into the living room.
If this feels like an invasion of privacy, you can set up a small, fixed partition in front of the main door. This will block direct access into your living room, and can be a place for visitors to put their shoes, umbrellas, etc.
The drawback to this is that you lose some living space; but some homeowners may find the increased privacy makes up for it.
3. Try to make the partition walls functional in some way
Examples are partition walls that also provide spaces to display certain items (vases, books, crystal collections, etc.), or which double as vertical storage; some interior designers can design partitions that include hidden compartments.
An example that most Singaporeans are familiar with is a living room partition, which also acts as a feature wall – these can also be used to mount the TV, mirrors, or other design elements. This same concept can be taken to different areas – such as a partition between the kitchen and the living room, which can also provide a slot to place plates, drinks, etc.
When using a partition wall this way, however, make sure it's convenient for you to maintain. If parts of the partition are used to display items, for instance, make sure it's at a comfortable height for you to dust and clean.
Read this next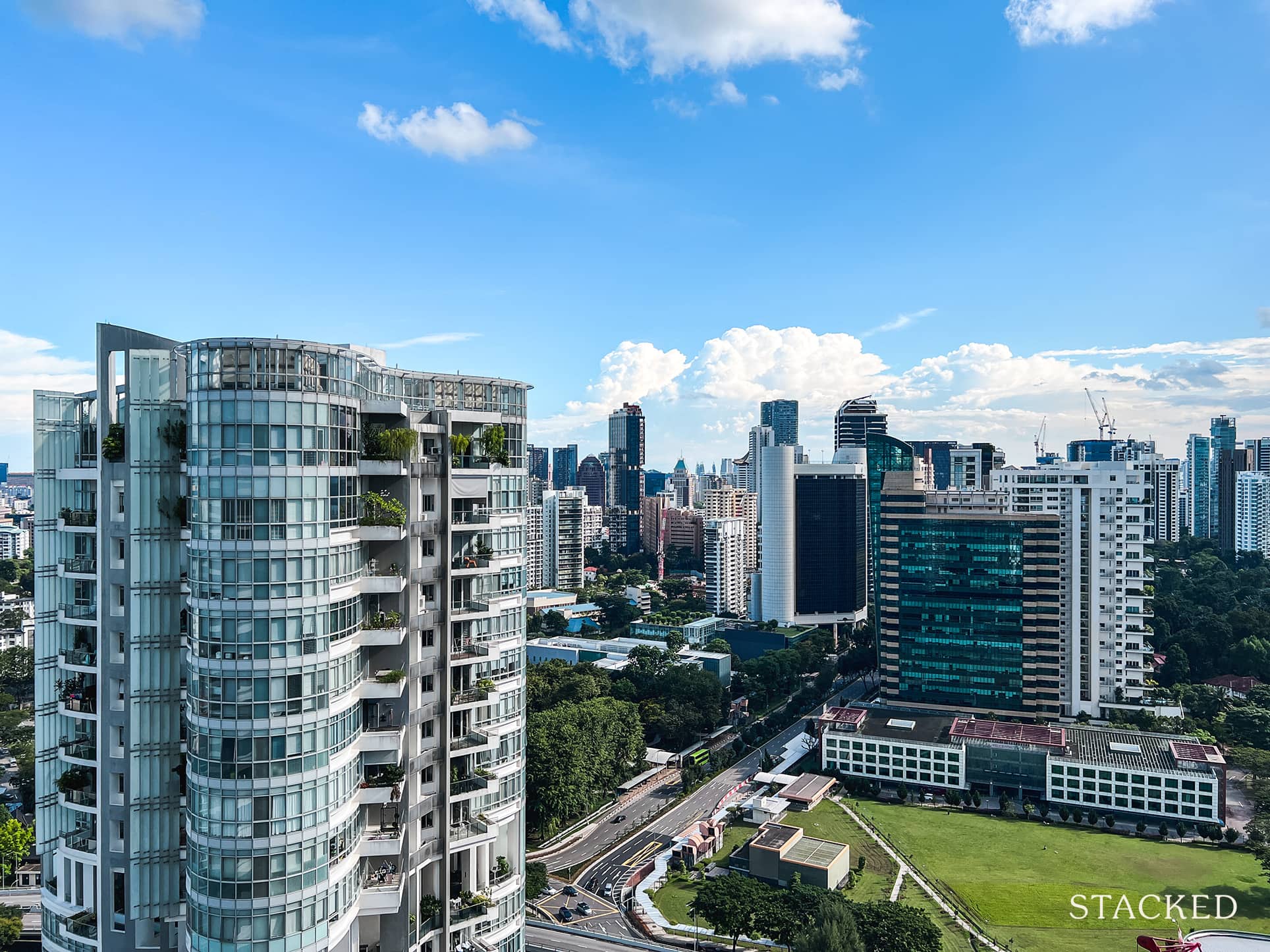 4. From an investment perspective, it's risky to merge two bedrooms into a single bigger one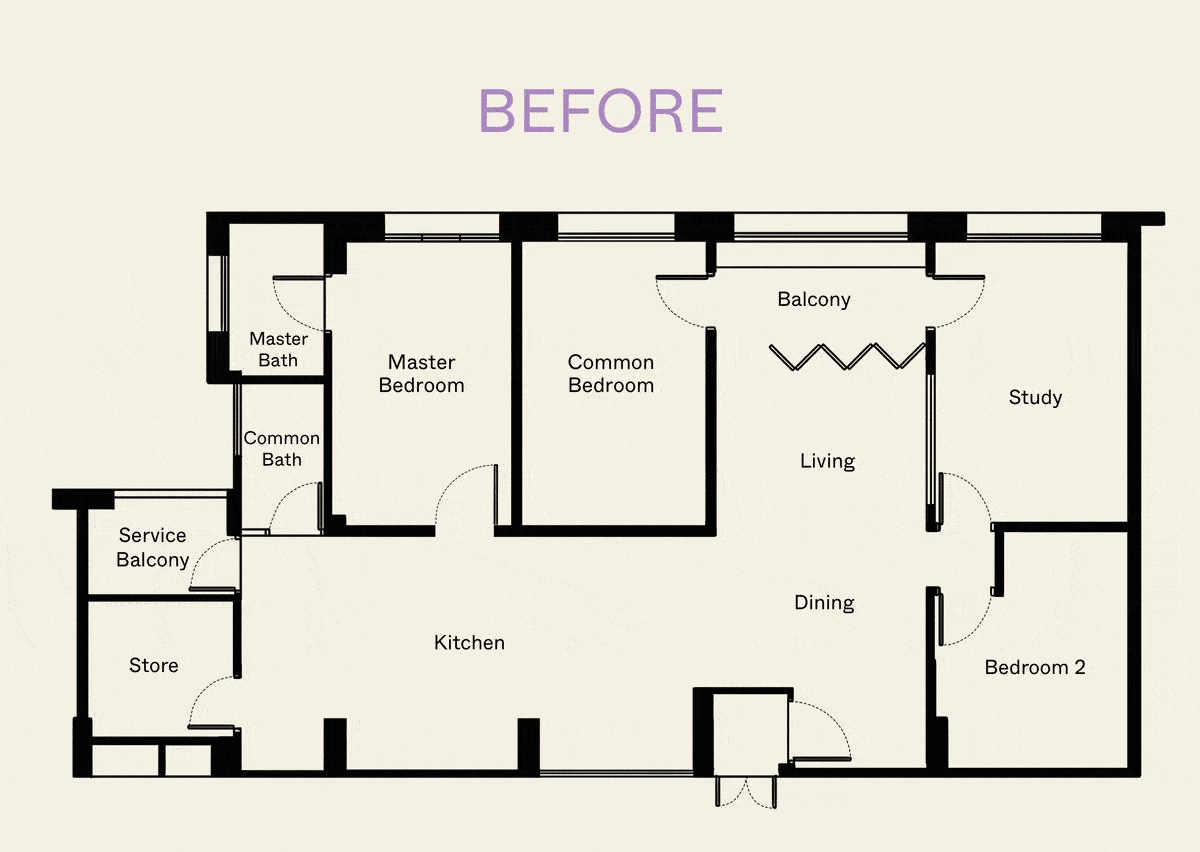 If you're a pure homeowner, you can ignore this and do whatever is comfortable. But if you're a landlord or owner-investor, we suggest you avoid merging rooms.
It may be nice for a pair of singles to merge the space; but consider those future buyers may be families. Most would rather have separate rooms for children, parents, etc.
Landlords will almost always prefer two average-sized rooms to one large one; this allows them to take on an additional unrelated tenant if they get the opportunity.
This can be a deciding factor in future sales; subsequent buyers may pick another unit over yours, just because yours would require more substantial renovations. So unless it's really necessary, don't turn your three-bedder into a two-bedder.
 5. Try to avoid forming long or narrow "corridor" type spaces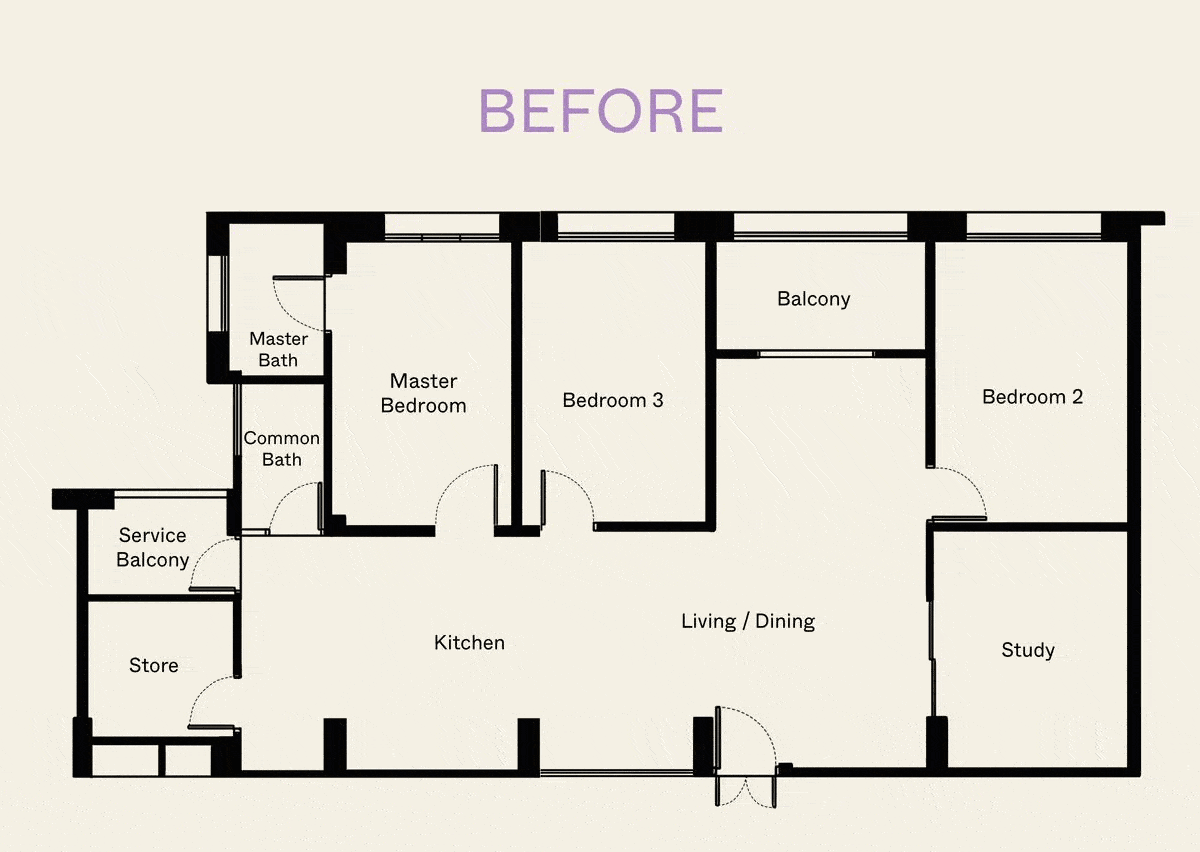 Here's a loose rule of thumb: stand between two walls and stretch your arms out to your sides. If you can't fully extend both arms, you've created a corridor space.
These types of spaces chew up the available square footage, without providing any benefit. They're too narrow for any kind of activity, block light and airflow, and make the unit look more cramped than it really is. In fact, the entire reason for the newer dumbbell layouts is to eradicate this kind of space altogether.
It's almost always better to not have a partition if you would cramp up the unit this way.
6. Minimise the use of solid, total opaque partitions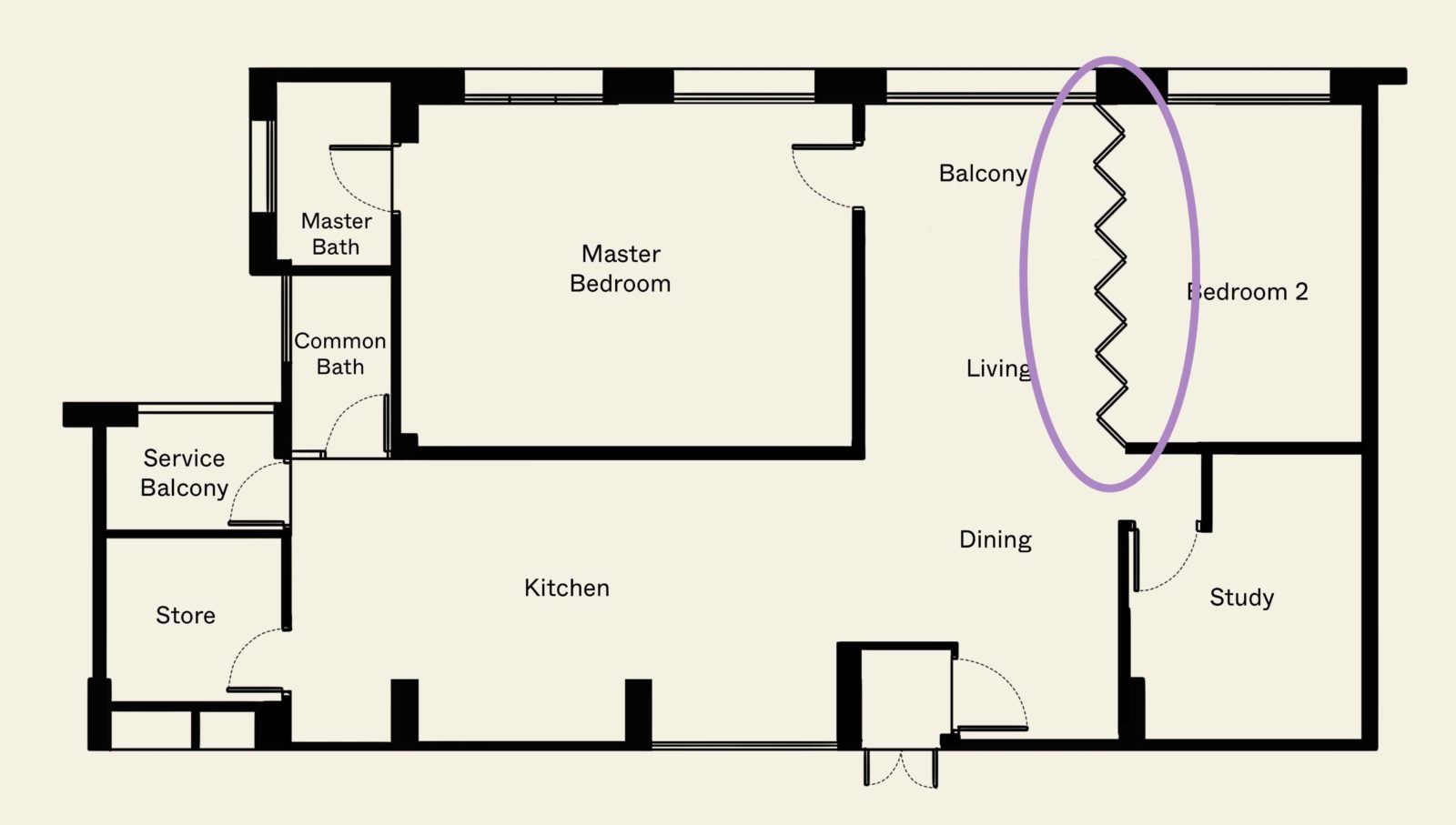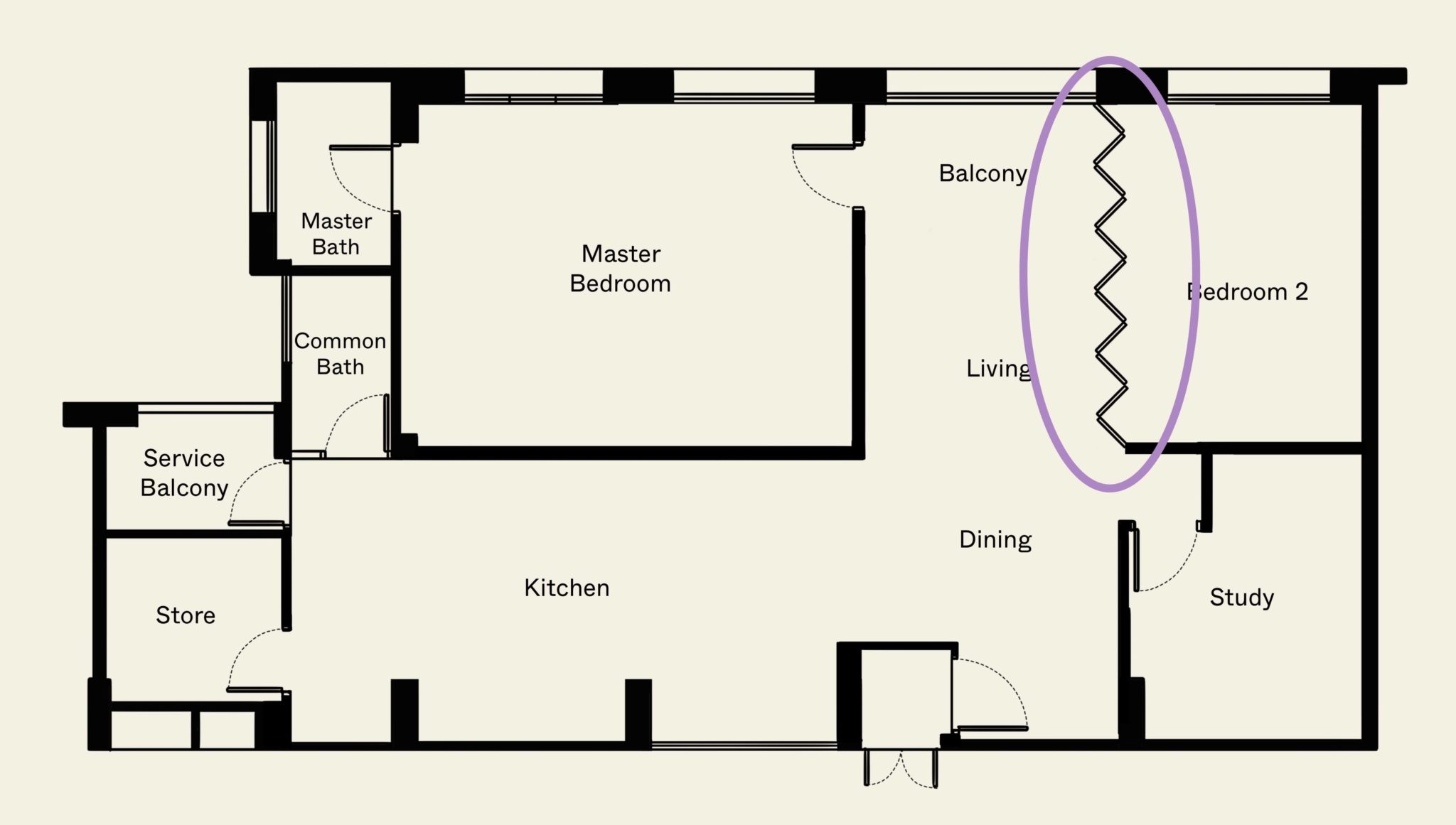 Partitions don't always have to be solid walls. Run through the various options with your contractor – you can, for instance, use glass partitions or sliding doors to enclose a kitchen, without the imposition of a solid wall.
Some layouts can make use of sliding or retractable partitions, to create configurable rooms; this is similar to what you may find in sports or concert halls (e.g., bi-fold doors that are used to divide a hall in two). This is a versatile option, that allows you to reconfigure your interior space when necessary. You could, for instance, open the partitions to create a single larger space during parties or gatherings.
A partition can also include lattice designs, or even be semi-permeable to light, in the style of Japanese Shoji screens. Some other alternatives we've seen are glass blocks, and even glass wine coolers that double as partitions.
Consider all the alternatives, before settling on just another plain old wall.
7. Where practical, try to use partial rather than full dividers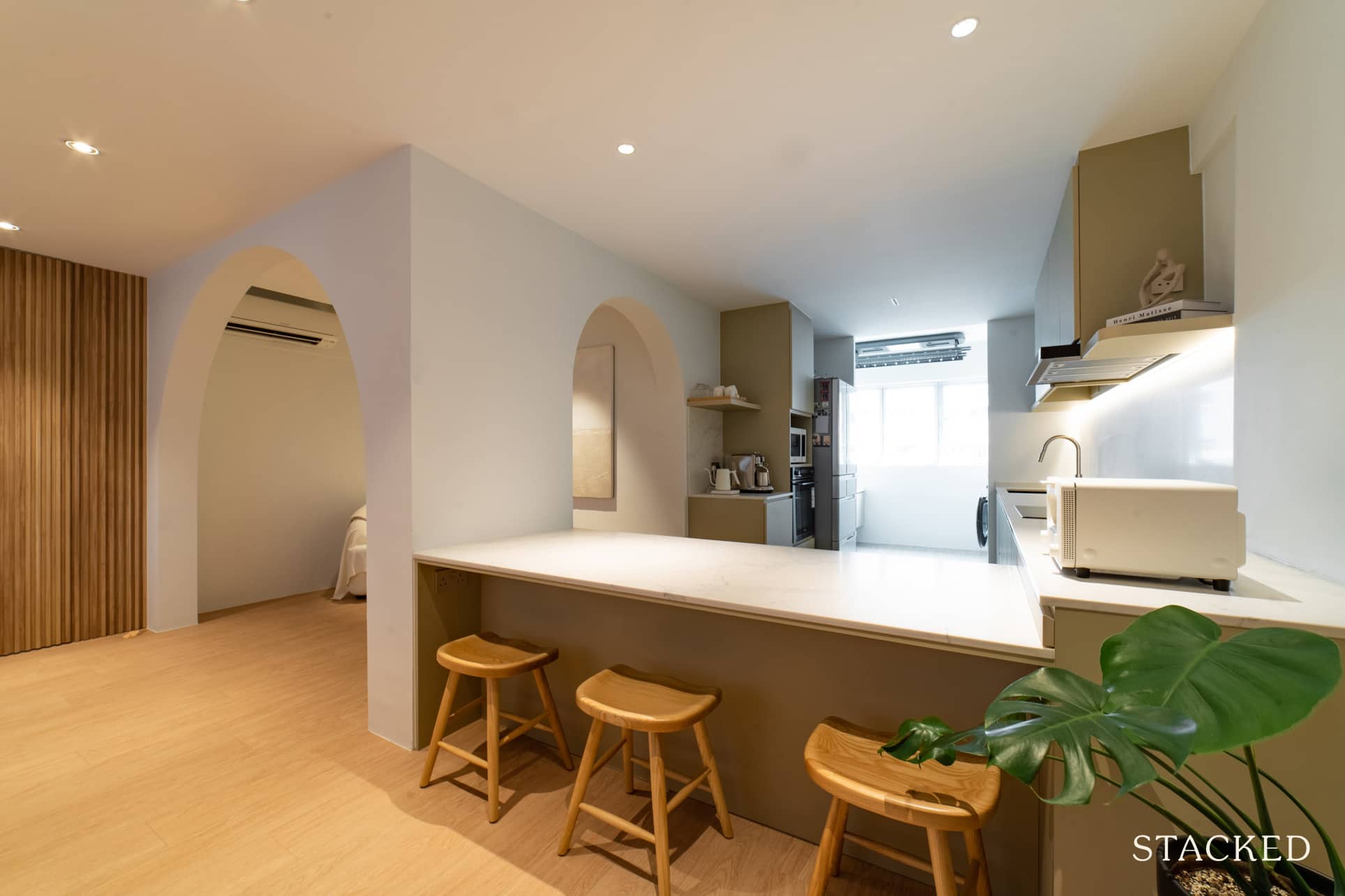 If you're in doubt, we suggest using partial dividers that rise to about waist height. These types of partitions still divide up spaces quite effectively, without making each room look smaller.
Partial dividers can also serve different purposes, such as acting as storage cabinets or – if up to chest height – then possibly serving as a dining surface or bar counter. You can also combine a partial divider with some plants, to separate your rooms – this adds a bit more greenery to your interior.
However, partial dividers are less feasible for creating rooms that require more privacy, such as bedrooms or study rooms. You may want to consider them for dining spaces, living rooms, or at the entryway to the kitchen.
Remember to consider your future needs, before installing or removing partitions 
Putting up some partitions might mean, for instance, being able to rent out a small room in the future. But if you're not intending to stay long, then it may not be worth the cost or effort – there's no guarantee that future buyers see value in a fancy partition wall, or will appreciate your layout. That means you may not recoup the costs, and your renovations may not be worth what you spend.
If you need specific help for your unit, reach out to us at Stacked. In the meantime, you can check out our condo reviews for a look at different floor plans, and see which new or resale developments best fit your preferences.