Property Picks
6 New Launch Condos With Interesting Selling Points In 2023
Ryan J
March 18, 2023

10

min read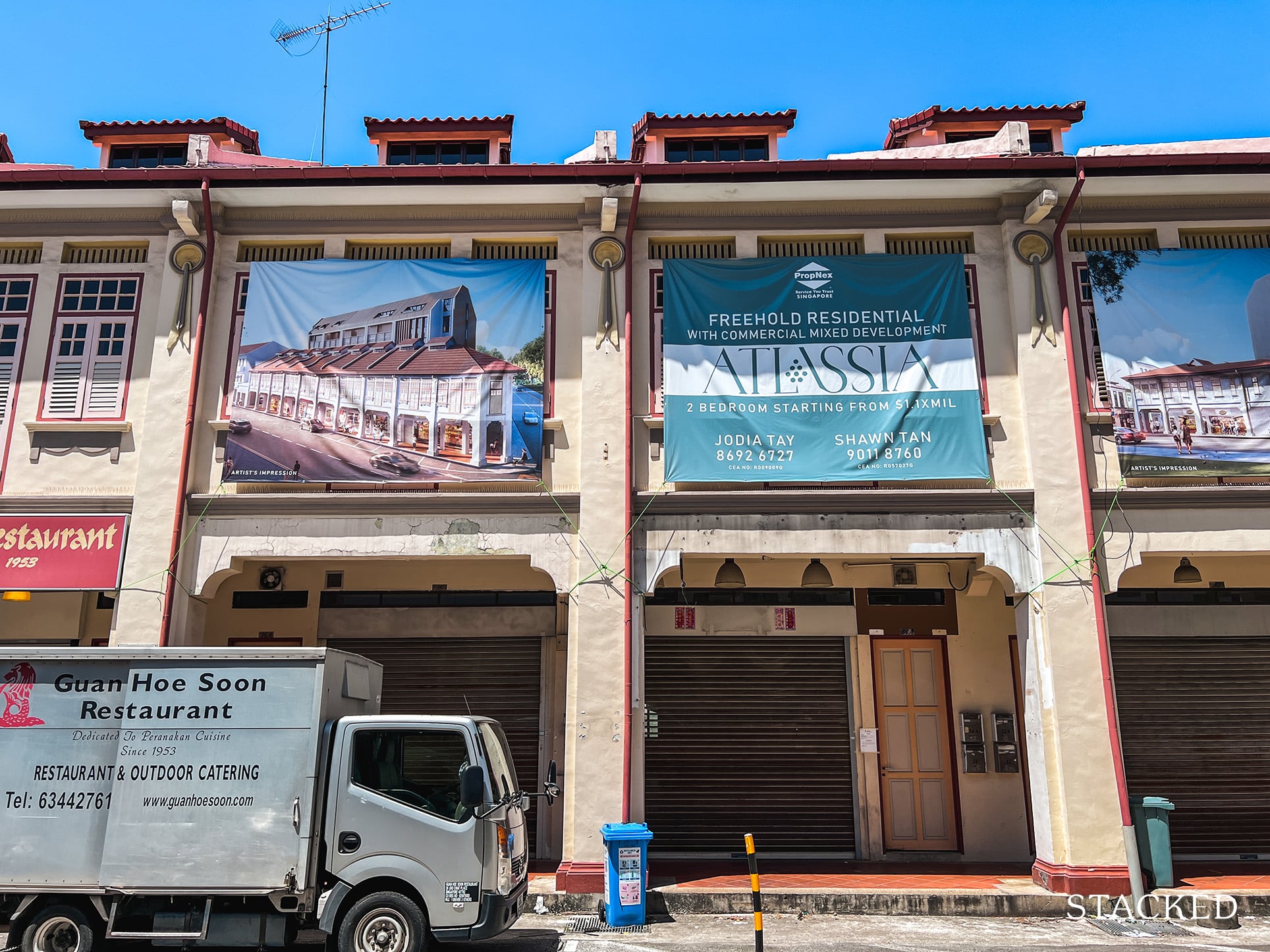 10
min read
With the effects of high-interest rates perhaps taking their toll, we can see that recent new launches haven't hit the highs of previous launches in 2021/22 that would easily sell 70 to 80 per cent of their stock over the launch weekend. This is coupled with the homebuyer's worrying about the now $2,100+ psf norms for new launches.
Let's not forget that there will be more launches to come in 2023, but as a buyer, you will have more time to select a suitable unit, unlike the frenzy from the past 2 years. So before you pick your next condo unit, here are some of the more interesting picks from the current crop of launches on the market.
1. Sceneca Residence
| | |
| --- | --- |
| Location | 26 Tanah Merah Kechil Link (District 16) |
| Developer | MCC Land |
| Lease | 99-years |
| TOP | 2027 |
| Number of units: | 268 units |
Key selling points:
Sceneca Residence is a mixed-use development, connected to the Tanah Merah MRT station (East-West Line). Note that Tanah Merah is a particularly important stop, as this is where you'd take the connecting train to Changi airport. 
Tanah Merah has been a favourite rental spot for many years, as foreign workers from Changi Business Park or the airport itself find it practical to rent here. However, the ongoing complaint about Tanah Merah is the lack of amenities – apart from clusters of condos, there isn't much else to do.
This is where Sceneca Residence makes it more interesting: the commercial component of this project will form the hub of amenities for this area, in lieu of anything else. Just as MCC Land did with The Poiz, this project will be the first to bring a sizeable supermarket, shops, and other conveniences to the area.
This will have the incidental effect of boosting nearby properties as well, but Sceneca Residence will be the heart of the area for some time. 
That said, we feel this project is more geared toward investors and landlords. Even with the new conveniences, the Tanah Merah area lacks green space; and families may find the lack of nearby schools annoying.
Sceneca Residence was actually the first new launch of 2023 and sold a respectable 60 per cent of its 268 units at an average of $2,072 psf. Since then though, sales have been on the quiet front with just 5 units sold since mid-January (as of the time of writing).
2. Dalvey Haus
| | |
| --- | --- |
| Location | 101 Dalvey Road (District 10) |
| Developer | KOP Properties |
| Lease | Freehold |
| TOP | 2022 |
| Number of units: | 17 units |
Key selling points:
Dalvey Haus is set to TOP this year, but only about a third of the units are sold – this may interest buyers who want a condo they can move into as soon as possible. The slow sales aren't due to any inherent fault of the project; this is an upper-end luxury District 10 boutique condo, so it's expected that the high quantum makes the units slower to move (generally upward of $5.3 million).
What makes Dalvey Haus interesting is the way it's not meant to look like a condo. The developer has put in an extensive effort to make the project resemble a high-end resort, resulting in common areas being unusually lavish. Despite the small footprint, the project has a full suite of facilities (pool, hydro spa, BBQ pavilions, etc.), which sometimes you might find lacking in smaller projects (there's no tennis court, obviously).
And when you just have 17 units, what you want is quality over size anyway.
A second highlight is an unusually good access to public transport, given the project's low-density location. Stevens Road MRT is within walking distance and provides access to both the Downtown Line, as well as the Thomson-East Coast Line. 
Like most boutique condos in the Tanglin area though, the high quantum – and likely high maintenance – makes this more of a home buyer's indulgence than an investment.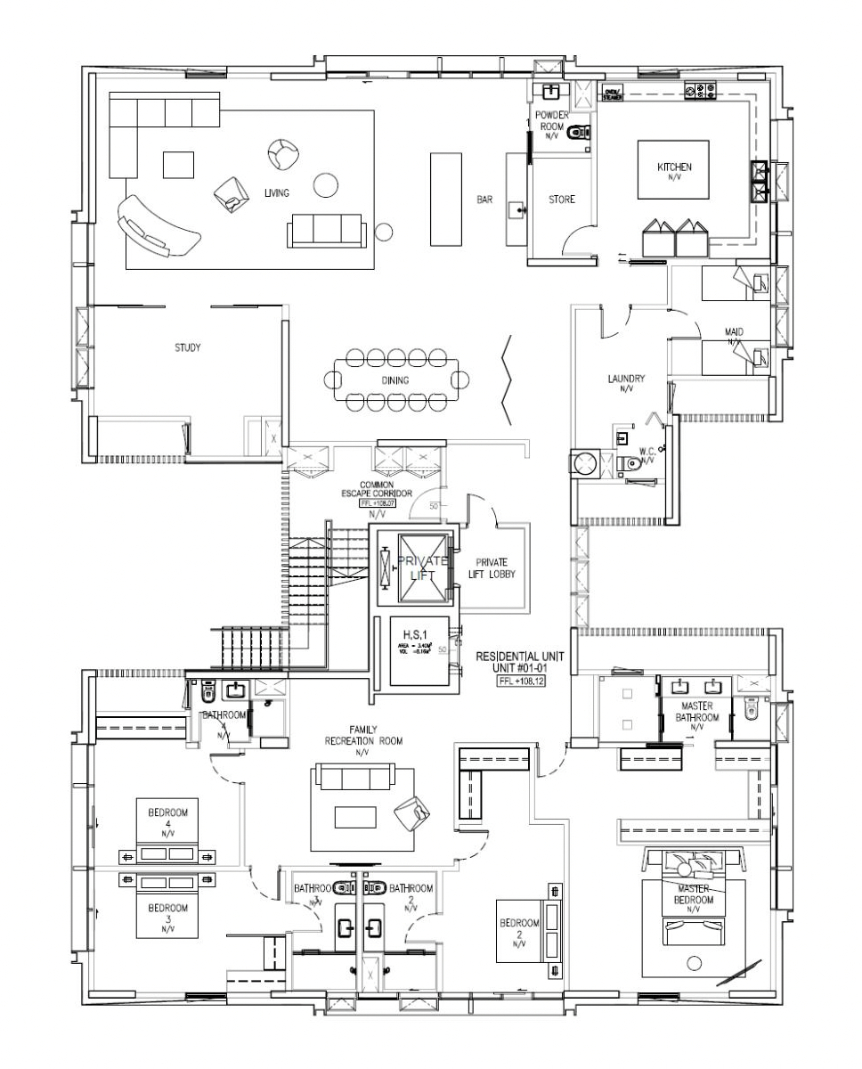 The most recent sale was in January 2023, of a 4,661 sq. ft. unit that was sold at $16.28 million, or $3,493 psf. This used to be 4 units that have been amalgamated into one big floor plate. Given the influx of wealthy foreigners, there will definitely be more interest in such big format units, as buyers at this price range are most interested in space (as they can't buy landed homes).
3. Tenet (EC)
| | |
| --- | --- |
| Location | 91 Tampines Street 62 (District 18) |
| Developer | Qingjian Realty/Santarli Realty/Heeton Holdings |
| Lease | 99-years |
| TOP | 2026 |
| Number of units: | 618 units |
Key selling points:
Tenet EC was launched at the end of 2022, and enjoyed a very successful launch weekend, having sold 72 per cent of its 618 units. These were all sold for an average of $1,360 psf, and even for buyers in the 2023 market, this could be a much-needed foot in the door for private property ownership.
It's also the only EC in the Tampines area at this time, and probably the most affordable (semi) private property on Singapore's east side. If you're on a limited budget and a die-hard east-ender, Tenet may pretty much be your only option for the year (although as of the time of writing, there are only 10 units here, all of the 5-bedroom premium + study type.)
Interestingly, Tenet offers only three-bedders or larger layouts, which makes sense given it's an EC – this is clearly a condo aimed at HDB upgraders. The layouts of the units are also designed to be flexible, with customisable wall placement. There's also a 66m infinity swimming pool, as well as a ton of facilities designed for families with children.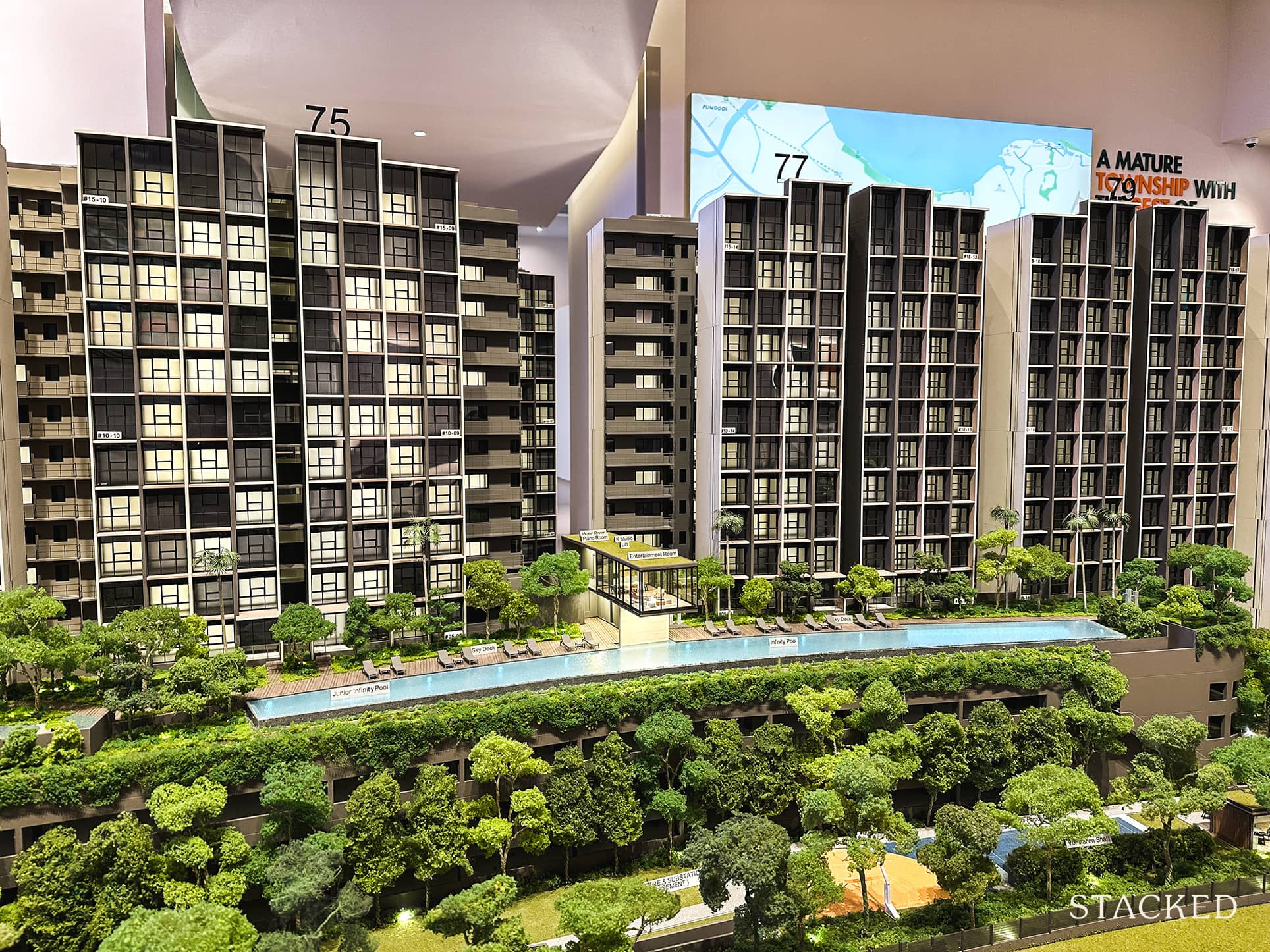 A second highlight is the upcoming Tampines North MRT station, which will provide access to the Cross Island Line sometime in 2029. This will just be a short walk from Tenet, and the area will act as an integrated transport hub. This means easy access to the more central parts of Tampines, which is the current regional centre of the east.
That's still three years after Tenet's completion though, so buyers will have to be a bit patient. Accessibility frankly isn't very good, not until the MRT station rolls around (but it's a norm for many ECs to be further from train stations).
4. The Botany at Dairy Farm
| | |
| --- | --- |
| Location | 3 Dairy Farm Walk (District 23) |
| Developer | Sim Lian |
| Lease | 99-years |
| TOP | 2027 |
| Number of units: | 386 units |
Key selling points:
Price is one of the selling points for The Botany, and we can already see some transactions as low as $1,700+ psf (the last of these was during the launch weekend when a 9th floor unit of 710 sq. ft. transacted at $1,712 psf). 
Given that $2,100+ psf has fast become a norm for new launches, some may be surprised at the $2,070 psf average launch prices achieved for The Botany at Dairy Farm (nearly half of the 386 units sold during launch). However, we should note that nearly half the units (around 45 per cent) are larger three-bedders.
Botany's other highlight is its green neighbourhood, with proximity to Dairy Farm Nature Park, and features like the Rail Corridor. This pairs well with its smaller development size, to create a sense of quiet and exclusivity.
That said, Dairy Farm is not heavily built-up, so accessibility and amenities don't match many of its peers on this list. To enjoy this condo, you need to be the sort who chooses park space over a mall or MRT station. You do have Dairy Farm Residences just right next door though, and with 40,000 sq. ft. of retail space, this should suffice for most. There is an upside in the future to look forward to too, with multiple residential plots that have yet to be built.
Botany at Dairy Farm is primarily a family condo and will appeal to genuine home buyers more than investors or landlords. 
5. Terra Hill
| | |
| --- | --- |
| Location | 18 Yew Siang Road (District 5) |
| Developer | Hoi Hup/Sunway |
| Lease | Freehold |
| TOP | 2028 |
| Number of units: | 270 units |
Key selling points:
Terra Hill is just a few minutes walk to Pasir Panjang MRT station (Circle Line), and will be of interest to those who work in areas like One-North (just three stops away). Coupled with its relative proximity to the CBD, this is one of the uncommon projects with equal appeal to both homeowners and landlords – it's quiet and spacious enough for the former while being in a good catchment area for the latter. 
Besides this, the condo is likely to benefit from the Greater Southern Waterfront (GSW) project. Also, following the GSW, Terra Hill does have sea views for some units; a fact that the developer has built on with the block facings.
The GSW project is far in the future (completion slated at around 2040), but this longer wait is balanced out by Terra Hill's freehold status. Overall, this is a project that will best benefit long-term holders.
The low unit count is either a bonus or a bugbear: those who like exclusivity will probably favour Terra Hill. If you want to live near One North, for example, but hate packed developments, you'd probably pick this over Normanton Park.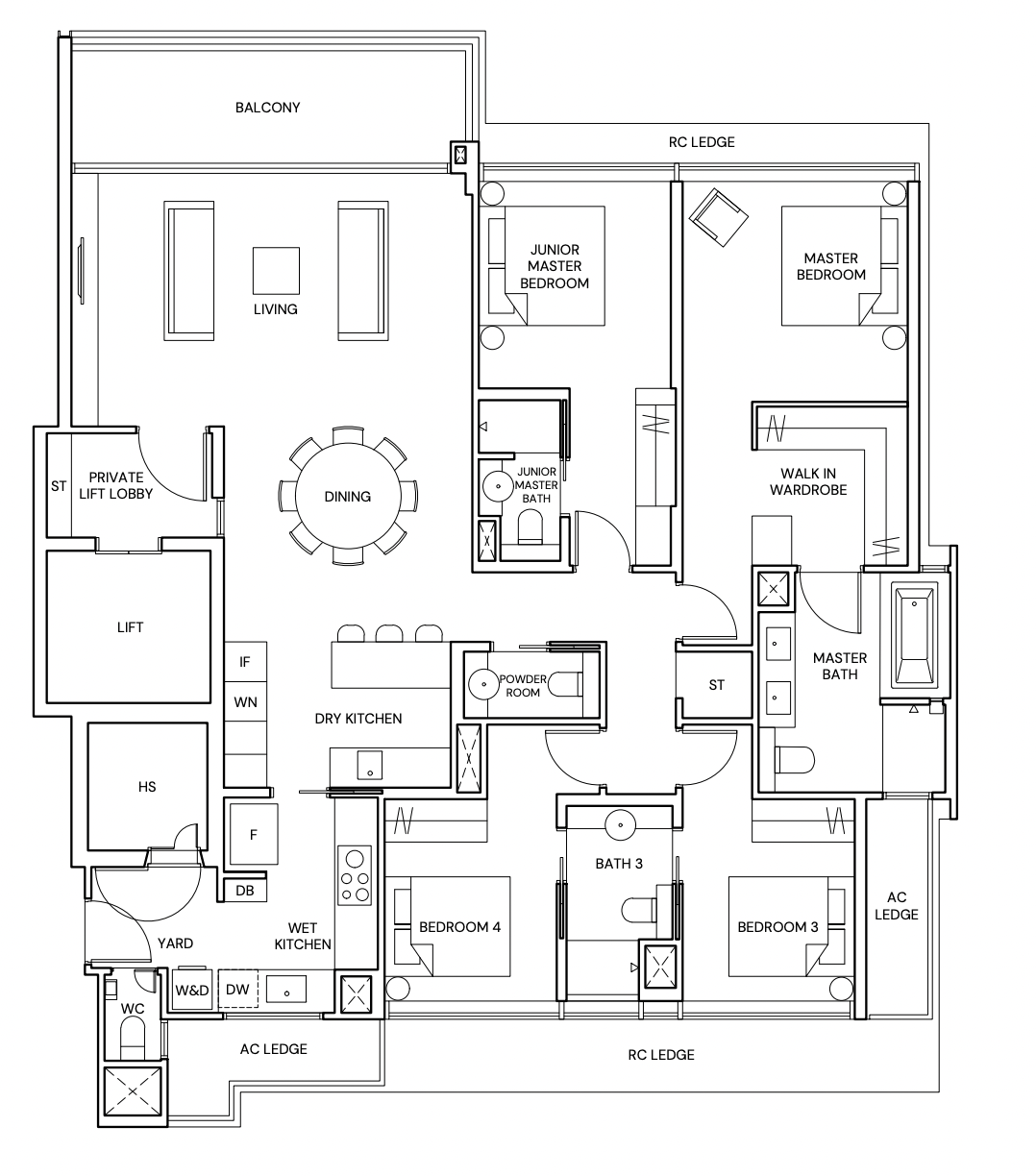 Ultimately, Terra Hill is unique in its luxurious offering that you won't usually find in this part of town. It did sell 38 per cent during the launch weekend, which is not bad at all considering that average prices were at $2,650 psf. This may be for a niche audience, but for higher-end buyers who are looking for bigger units, the 4-bedroom units at Terra Hill do have a very efficient layout.
6. Atlassia
| | |
| --- | --- |
| Location | 30 Joo Chiat Place (District 15) |
| Developer | K16 Development Pte. Ltd. |
| Lease | Freehold |
| TOP | 2025 |
| Number of units: | 31 units |
Key selling points:
Atlassia is one of the most interesting offerings that would usually fall under the radar given that it is a boutique project. It's designed as a series of Peranakan-influenced shophouses; so it's a condo but it feels like shophouse living for residents. Eight of the 31 units are actually conserved shophouses, which date back to 1935, while the other units are in the more conventional block behind the shophouses (that was designed by Formwerkz Architects).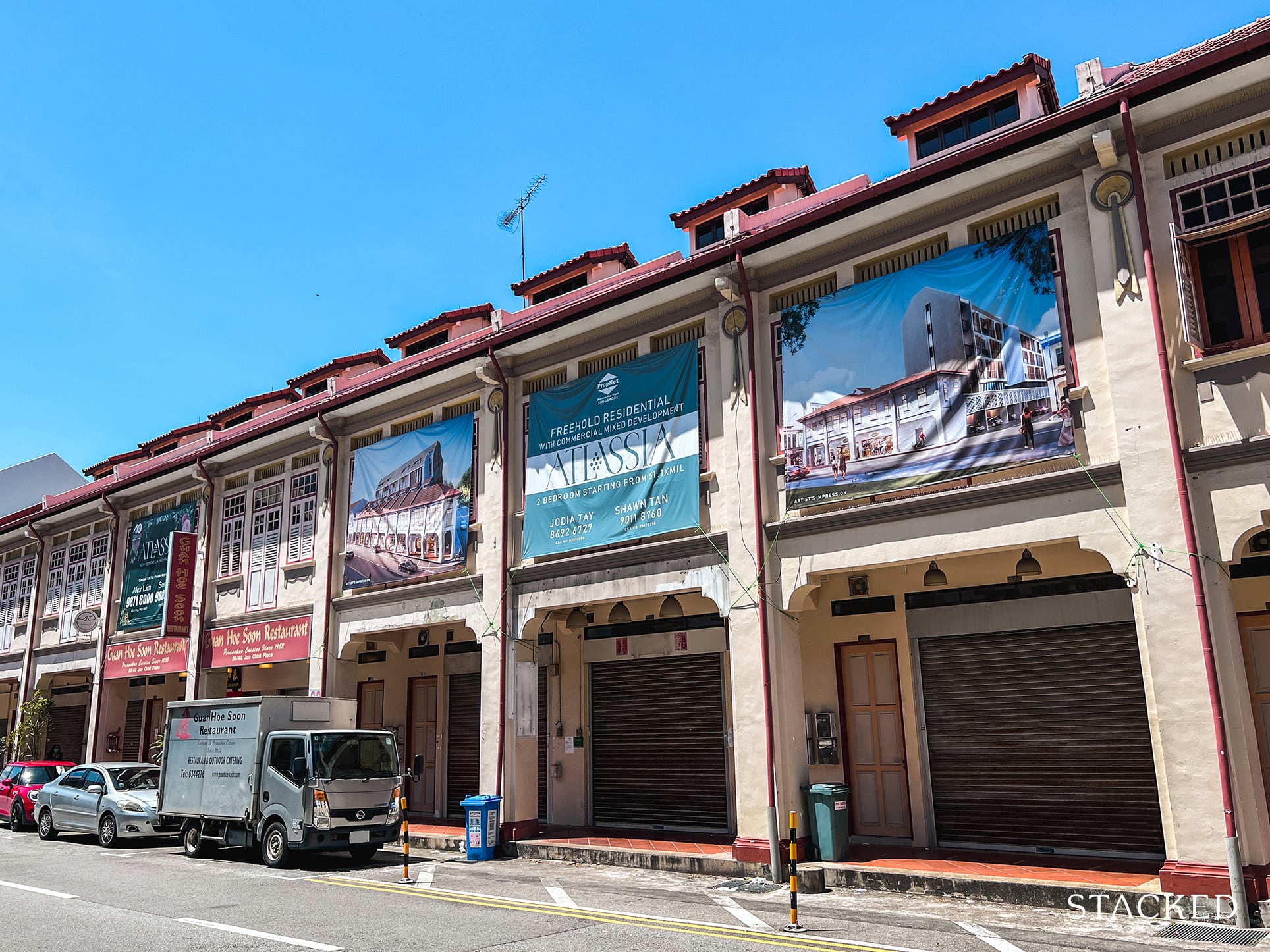 It's all thematically in line with its Joo Chiat location, which was traditionally the heart of Peranakan culture in the 1900s. This will appeal to those of you who always wanted to live in a shophouse-style property but would prefer to leave maintenance in the hands of an MCST. 
We mentioned above that District 15 is saturated with too many boutique, freehold condos; but Atlassia definitely found a way to stand out in this environment.
(Check out this really unique 5-bedroom unit)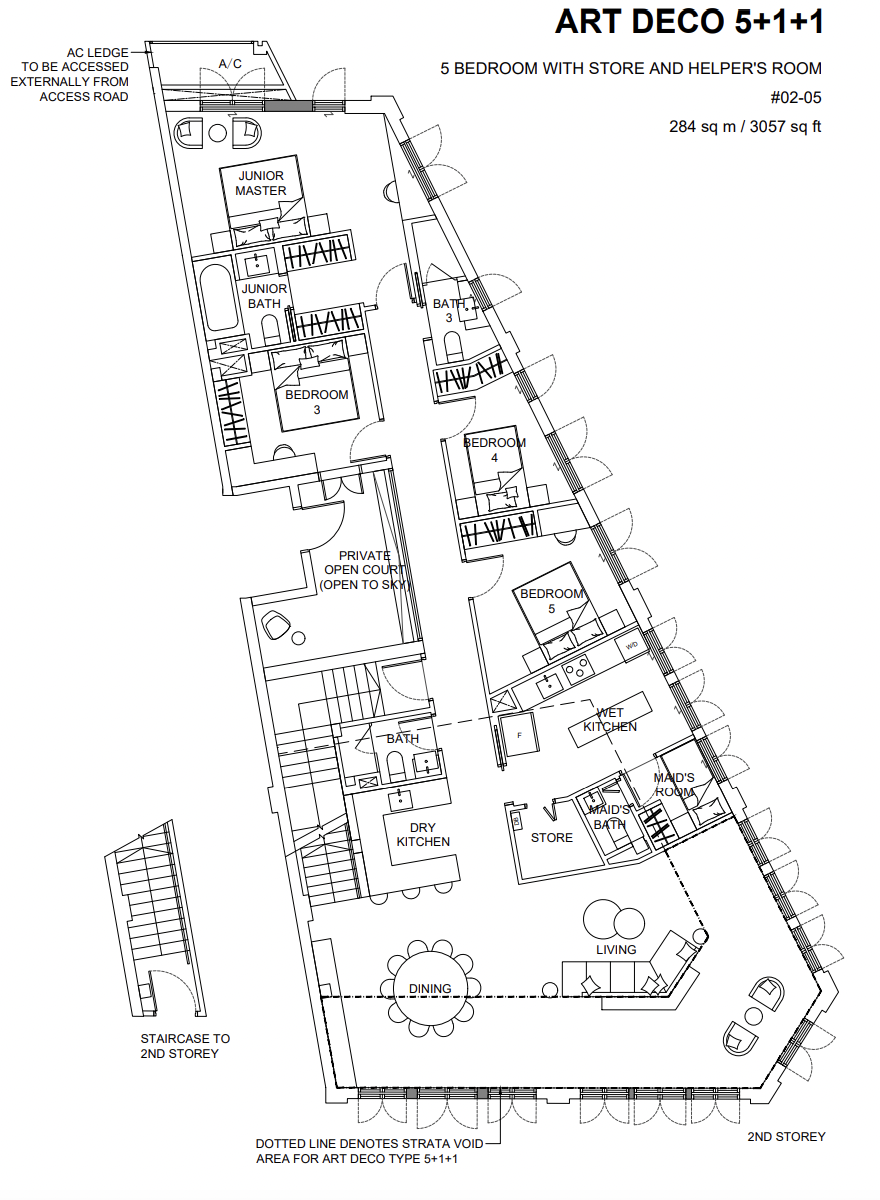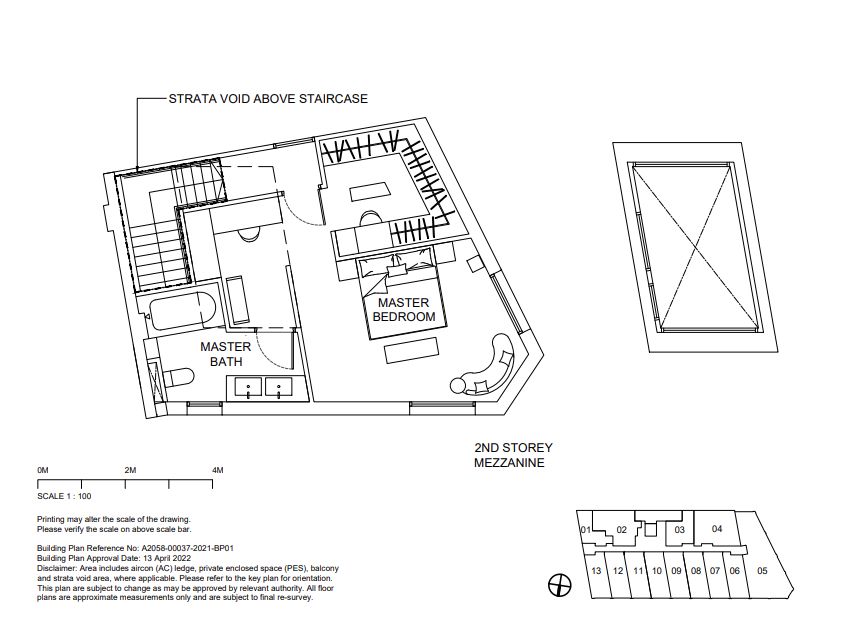 That said, Atlassia still can't overcome the fundamental drawback of a small boutique condo: lack of room means facilities will never be as impressive as a large project. As such, the appeal is the unique shophouse quality, and those who want extensive facilities should look elsewhere. You do have a small pool (although there's no gym), so there is at least some respite on a very hot day in Singapore.
For more interesting new launches or quirky projects and interior design, follow us on Stacked. We showcase ideas from around Singapore and provide in-depth reviews of new and resale projects alike.