Property Stories
57 Incredibly Interesting HDB Facts To Know On Singapore's National Day
Ryan J
August 9, 2022

17

min read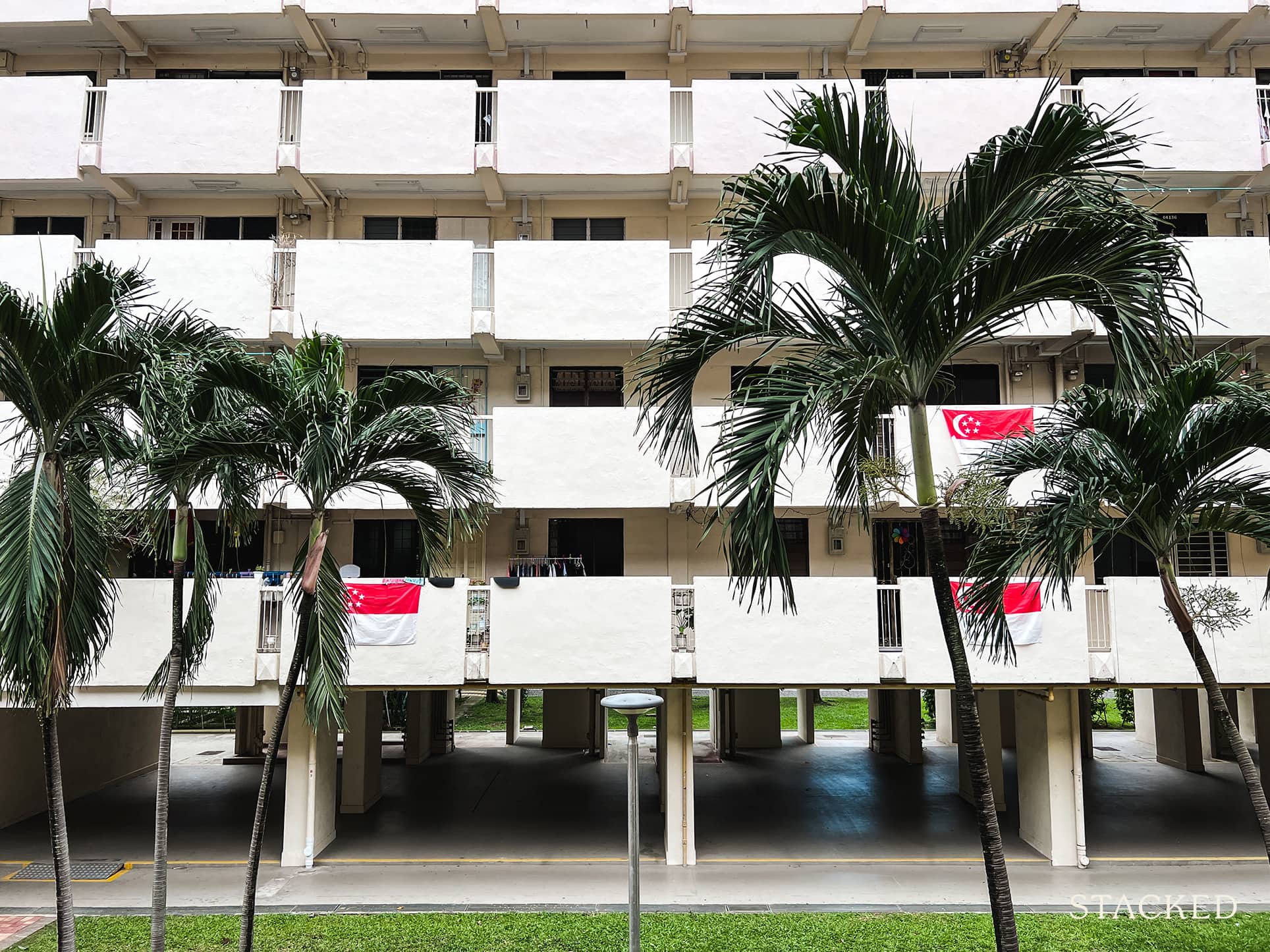 17
min read
We wish all our readers a happy National Day. On this 57th year of independence, we can congratulate ourselves on having one of the highest rates of home ownership in the world – at almost 90 per cent. A lot of this comes down to that uniquely Singaporean home, that we call the HDB flat. As a salute to our accomplishments as a nation, here's a list of 57 intriguing HDB facts – one for each year of independence:
1. HDB may be one of the fastest housing initiatives the world has ever seen
The pace of our public housing may be unmatched anywhere on the planet. Consider that, in 1965, only 23 per cent of Singaporeans lived in HDB flats. By 1970, around 36 per cent of Singaporeans lived in HDB flats. But by 1980, 80 per cent of Singaporeans lived in HDB flats; and the number has since hovered around 82 per cent.
At its peak, HDB is believed to have been building an average of one HDB flat every 45 minutes.
2. HDB flats used to be for rental only
When HDB first got started, it was meant for low-income Singaporeans who needed help. For this reason, HDB flats used to be only for rental, to Singaporeans in need of aid. HDB only began to sell flats in 1964, around four years after it was instituted; and it was only in 1968 that you could use your CPF to pay for a flat.
3. There was once a massive oversupply of flats, that led to the BTO system today
Before April 2001, Singaporeans bought flats under the Registration for Flats System (RFS). During the 1990s, there was a surge in demand that led to a massive increase in flats built. Then in 1997, the Asian Financial Crisis struck, and around 31,000 flats were left vacant. It took HDB five years just to clear out the surplus.
Since then, the Built To Order (BTO) system – where development only starts when enough public interest is ascertained – has been the way new flats are built.
4. Bishan is not the first estate built over a graveyard
When you mention a huge HDB estate that required graves to be exhumed, most people will immediately say it's Bishan. In reality, the first estate that required graves to be exhumed is Tiong Bahru. This was done in 1927, under HDB's predecessor, the Singapore Improvement Trust (SIT).
5. The biggest HDB block today is at Cassia Crescent
Block 52 at Cassia Crescent is the biggest HDB block still standing, with 588 units in a single block. It's 17-storeys tall, and all the units are studio apartments, 2-room, or 3-room flats.
Jalan Membina used to be bigger than this (605 units), but it was demolished in the 1990s, leaving 52 Cassia Crescent the largest.
6. There is an HDB block with only two units
This is Block 10C in Bedok, which has two Executive Apartments in a two-storey block (both on the second floor).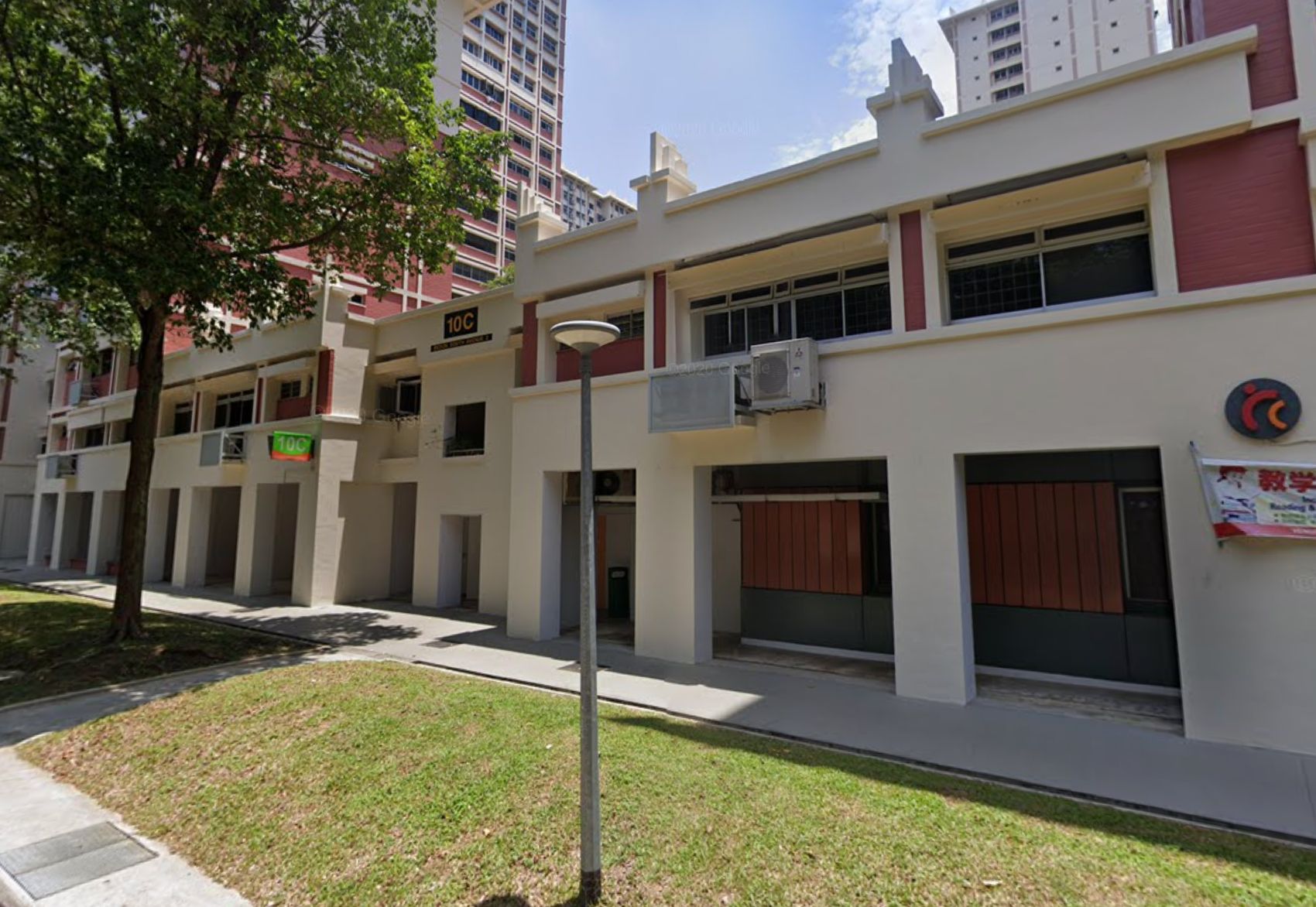 7. There is an HDB town where the block numbers really do start from 1 and continue in sequence
This is Toa Payoh, where you will find continuous block numbers from one to 235. In most HDB towns, a three-digit numbering system is more common.
From 2000 onward, HDB flats have a number, followed by an alphabet (you can use this trick to spot where flats are probably older and bigger!)
8. Your grandparents wouldn't have wanted flats in Bugis
The flats first built in Bugis were under the Singapore Improvement Trust (SIT), the predecessor to HDB, in 1947. However, they would have been among the worst places to live at the time.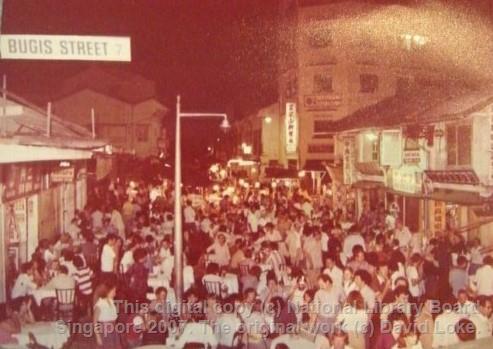 Right up until the mid-1980s, Bugis was a seedy, crime-ridden area known for drugs, triads, and prostitution; a far cry from today. Anyone who bought housing near there, public or private, took a huge gamble that paid off in recent years.
9. There's been an explosion of million-dollar flats since Covid-19
There were 261 flats that transacted for a million dollars or more in 2021, and this was triple the number from 2020. We don't know if the resale market can maintain this pace for the coming year, but it's certainly been a phenomenal time for resale flats all around.
10. The biggest HDB estate in sheer size in Hougang
Hougang is the largest HDB town by land area, at close to 14,000 square kilometres. It's also the most populated town in the North-East region, with close to 250,000 residents.
11. Pasir Ris has the largest flats on average
Pasir Ris has some of the biggest flats, reaching around 130 to 133 square metres on average.
12. Pinnacle @ Duxton is the tallest HDB flat in Singapore
Contrary to popular belief, Pinnacle is not a DBSS flat. It is a one-of-a-kind commemorative development by HDB, and the only one to reach an incredible 50 storeys. The public can view Singapore from its rooftop for a $6 fee.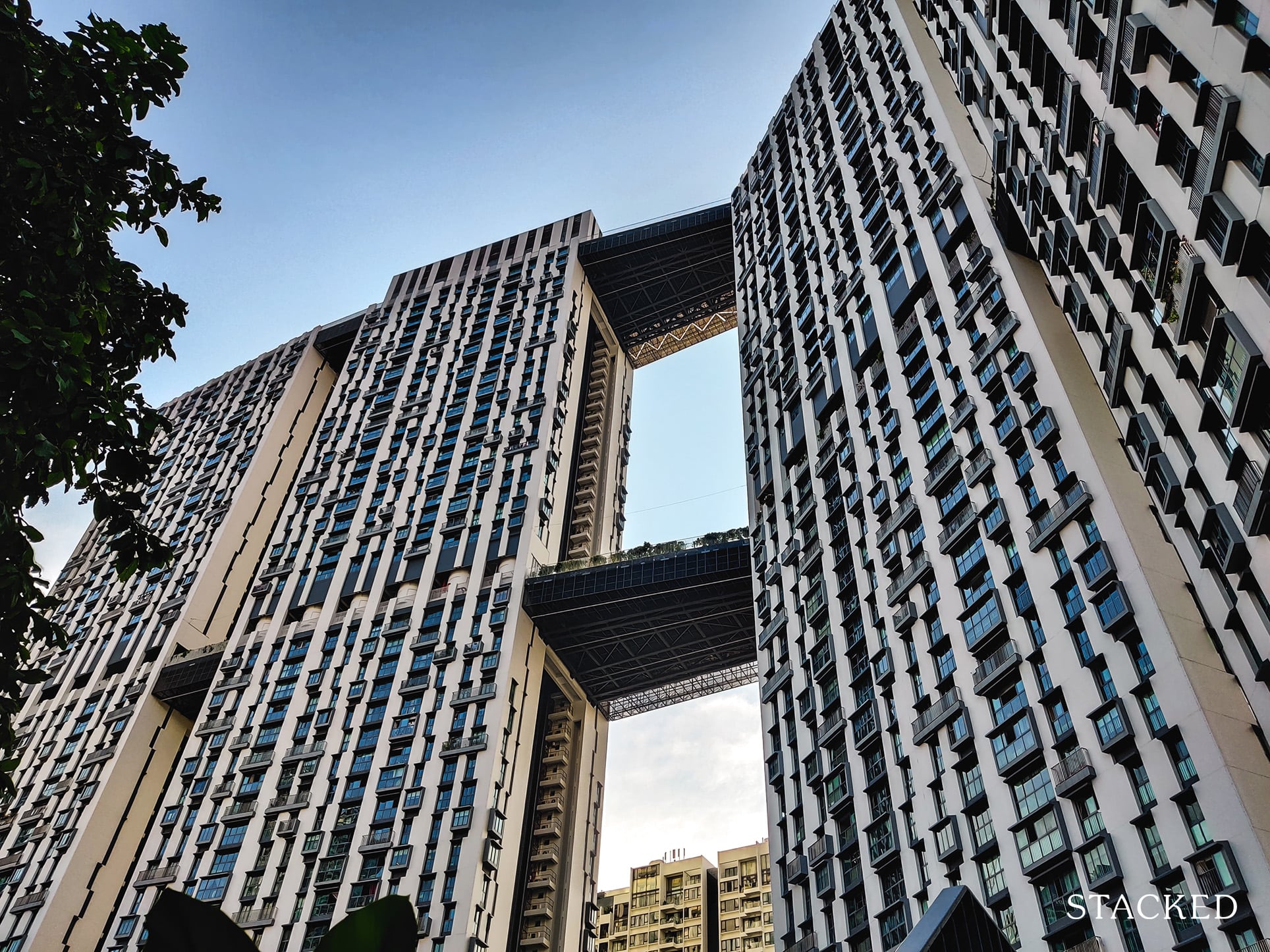 13. Marine Parade used to be part of the sea
Marine Parade is the only HDB town built entirely on reclaimed land. Prior to its existence, Katong would have been a seafront area. This is the reason for the lyrics of the song Di Tanjong Katong, which refers to its blue waters.
14. Speaking of Marine Parade, your parents/grandparents may not have wanted flats near Tanjong Katong
Right up until 1993, Tanjong Katong flooded between six to 10 times a year. This was due to the overflowing of the Geylang River. It was eventually deepened, and this hasn't been an issue in the past three decades.
15. There is an HDB flat with three addresses
Block 78 in Tiong Bahru has three addresses: 78 Moh Guan Terrace, 78 Yong Siak Street, and 78 Guan Chuan Street. This is due to its U-shape that curves across multiple streets.
16. The temporary vacancy of Block 852 at Woodlands Street 83 was never explained
This block was built in the 1980s but was emptied out in the 2000s for unknown reasons. It again saw use for quarantine cases during the SARS epidemic in 2003. It was then occupied again, but there's never been an explanation on why it was abandoned in the first place…
17. There are over 1 million HDB flats in existence today
HDB flats span 24 towns and three estates, with the estimated number of flats being well over one million.
18. The rental rate for HDB flats used to be $20 a month
This was way back in the 1960s when you rented directly from HDB. Interestingly, this may be cheaper than the rent you pay for someone's flat today, when put into context. $20 in the '60s would be around 20 per cent of someone's pay; whereas today, many tenants renting flats from owners (not HDB) would pay around 30 per cent of their income.
19. The largest HDB towns by population are Jurong West, Tampines, and Woodlands
Over the past decade, all three have constantly vied with each other as the biggest town by population size, with around 200,000+ residents in each town. Way back in the 1990s, however, it was Bedok that held the title of the largest town by population.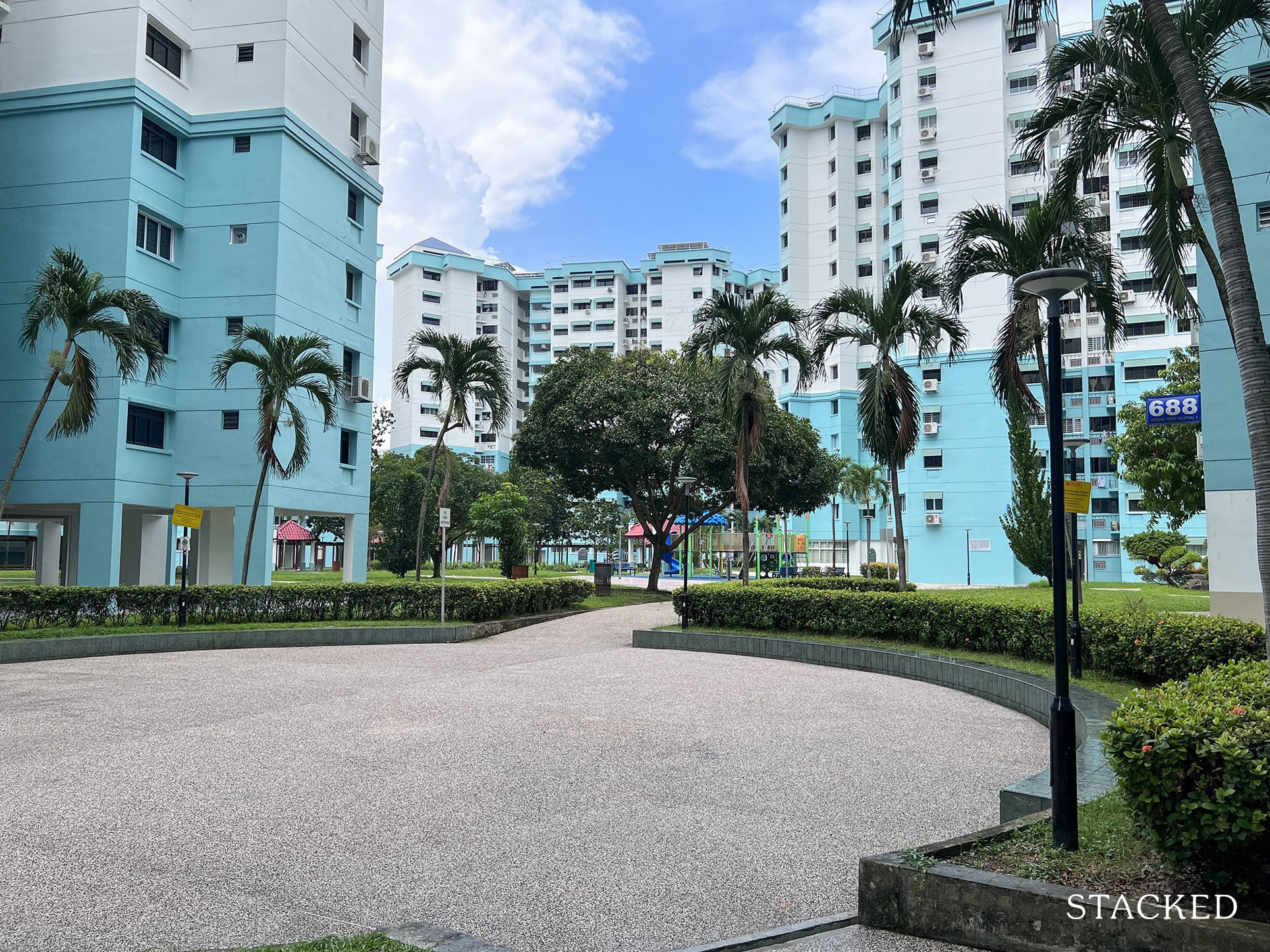 20. Cats are not allowed as pets in HDB flats
Efforts have been made to legalise them, but we've never seen anything in writing. Certain dog breeds are allowed though.
21. Tiong Bahru is considered to be one of the most architecturally significant HDB towns
Although Pinnacle @ Duxton may be the most famous flat, Tiong Bahru reflects on a period when HDB – and SIT before it – were finding their footing. Many of the public housing projects in Tiong Bahru are unique, and cannot be found elsewhere (although they provided the "templates" for many earlier flats).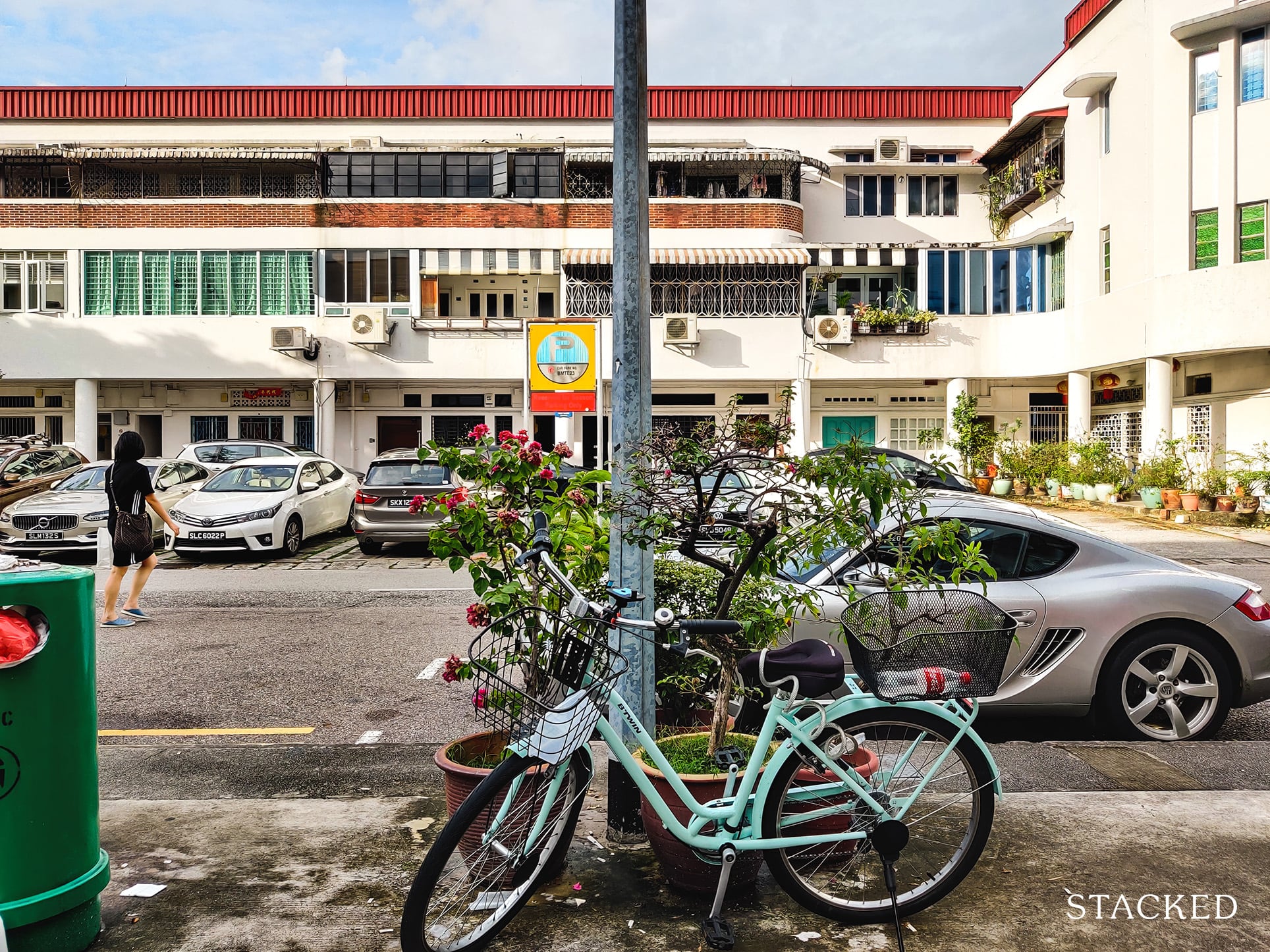 22. Most Singaporeans don't pay anything out of pocket when buying a BTO flat
You do have to put down $2,000, but this can later be refunded or go into the first down payment for the flat. You pay a minimum of 15 per cent down for the flat, all of which can come from CPF. Most Singaporeans, after using their CPF, will not have to pay anything in cash.
23. The longest Minimum Occupancy Period (MOP) is not 10 years
It's commonly assumed that the 10-year MOP for Prime Location Housing (PLH) flats is the longest. In reality, flats bought under the Fresh Start scheme have the longest MOP, at 20 years.
24. Studio apartments purchased on the resale market have no MOP
It's a little-known fact that, if you purchase a 1-room (studio apartment) as a resale unit, there is no MOP at all. But it's not common to find many of these on the resale market.
25. The HDB loan rate is not actually a fixed rate
In theory, the HDB loan rate is 0.1 per cent above the prevailing CPF rate. This is currently 2.6 per cent. If the CPF interest rate were to rise, your HDB loan rate would rise with it – but because CPF rates haven't changed in over two decades, most Singaporeans consider the HDB loan rate to be "fixed".
26. HDB flats haven't been shrinking since around 2000
The size differences in flats, over the past 20 years, have been almost negligible. The "great shrinkage" of flats actually happened around the 1980s and 1990s. So if you want a much larger flat, you should browse units that are 20 years or older.
27. The longest HDB block is at Paya Lebar Way
Block 121 Paya Lebar Way stretches for 400 metres, making it the longest HDB block on record.
28. There are landed HDB properties
HDB does have a tiny number of landed homes under its charge, at Queenstown, Whampoa, and Jalan Bahagia. These are described in this article. These are a holdover from the SIT era, and HDB doesn't build these anymore.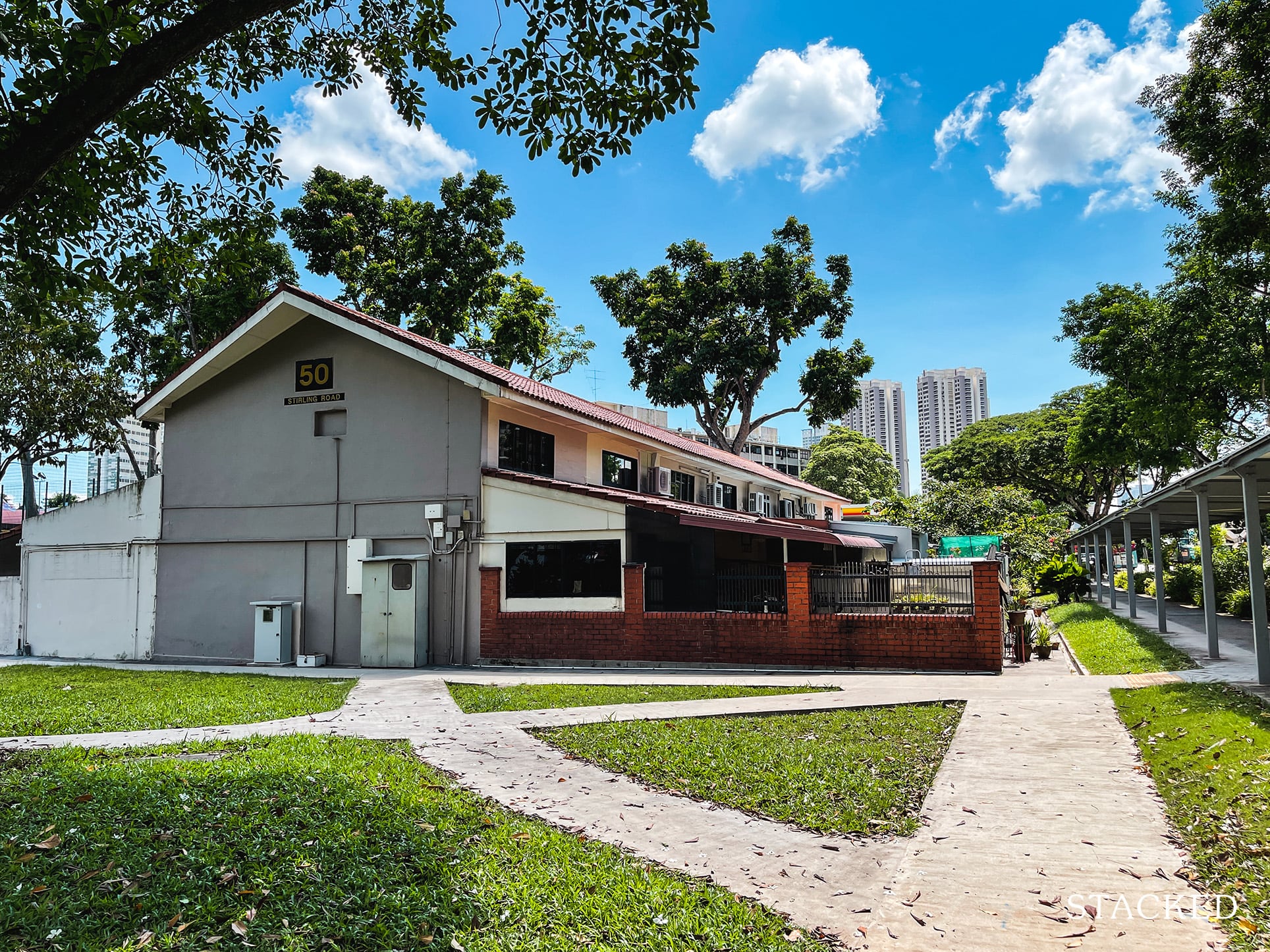 29. In the 1980s, it was Marine Parade that was the king of HDB towns
During this era, Marine Parade was far more desirable than even central area flats; and it was far ahead of areas like Queenstown or Bishan. Interestingly enough, Marine Parade only saw its first million-dollar flat this year.
30. The most expensive HDB flat to date was sold for $1.418 million
This was for a unit at SkyTerrace @ Dawson, in the Queenstown area. It was located between the 37th and 39th floors, and had a panoramic view.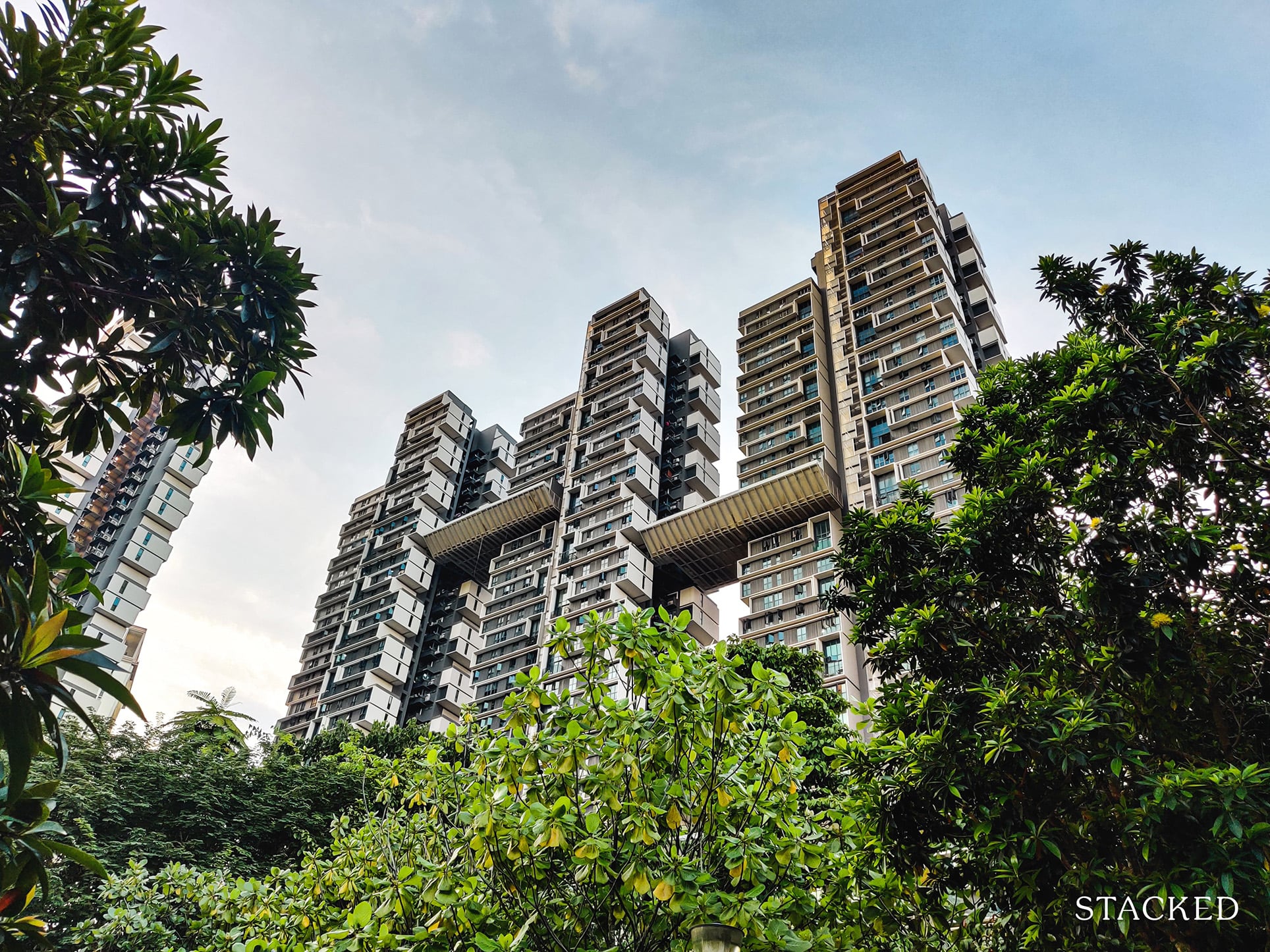 31. Only a handful of HDB flats have ceiling heights above 2.8 metres
Almost all HDB flats have a floor-to-ceiling height of 2.8 metres. It's believed, however, that a small handful of rare units – such as those with the sloping roof at Potong Pasir – may have the occasional ceiling that's higher than this. The highest is supposedly four metres, but we haven't seen it ourselves.
32. Block 259 in Ang Mo Kio is the only clover-shaped block
This block in Ang Mo Kio caused interest as well as consternation. The experiment was only done once, because while unique, interior design tends to be more expensive for rounded units (most furniture and fittings are square).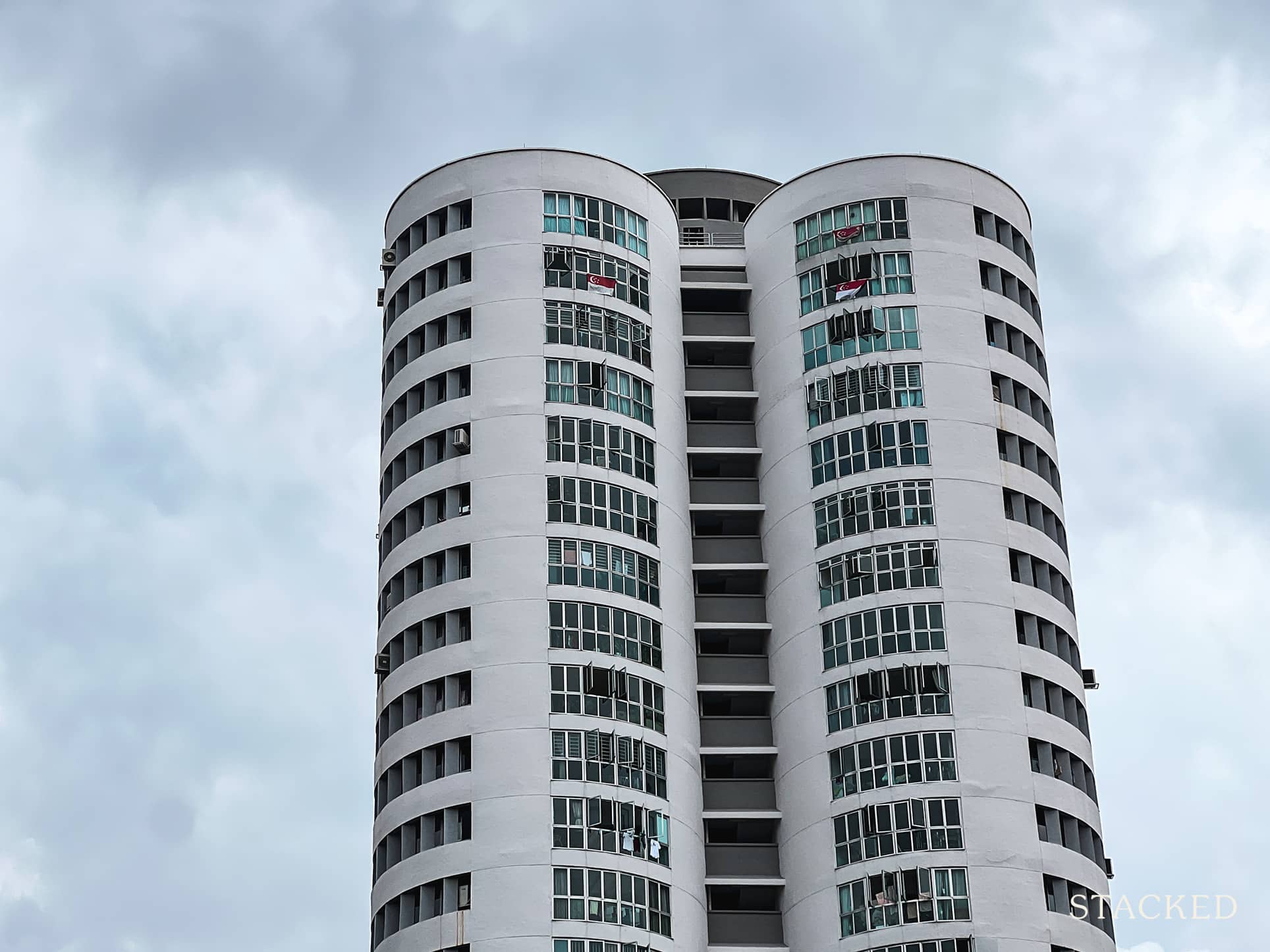 33. There are HDBs with circular-shaped windows though
Block 638-643 Choa Chu Kang Street 64 was completed in 1997 and houses 621 units of 4-room, 5-room, to Executive premium flats. Aside from the unique windows in the living room, what's special is the Executive Maisonette that comes with a double rooftop garden as well as some duplex units that come with two open terraces.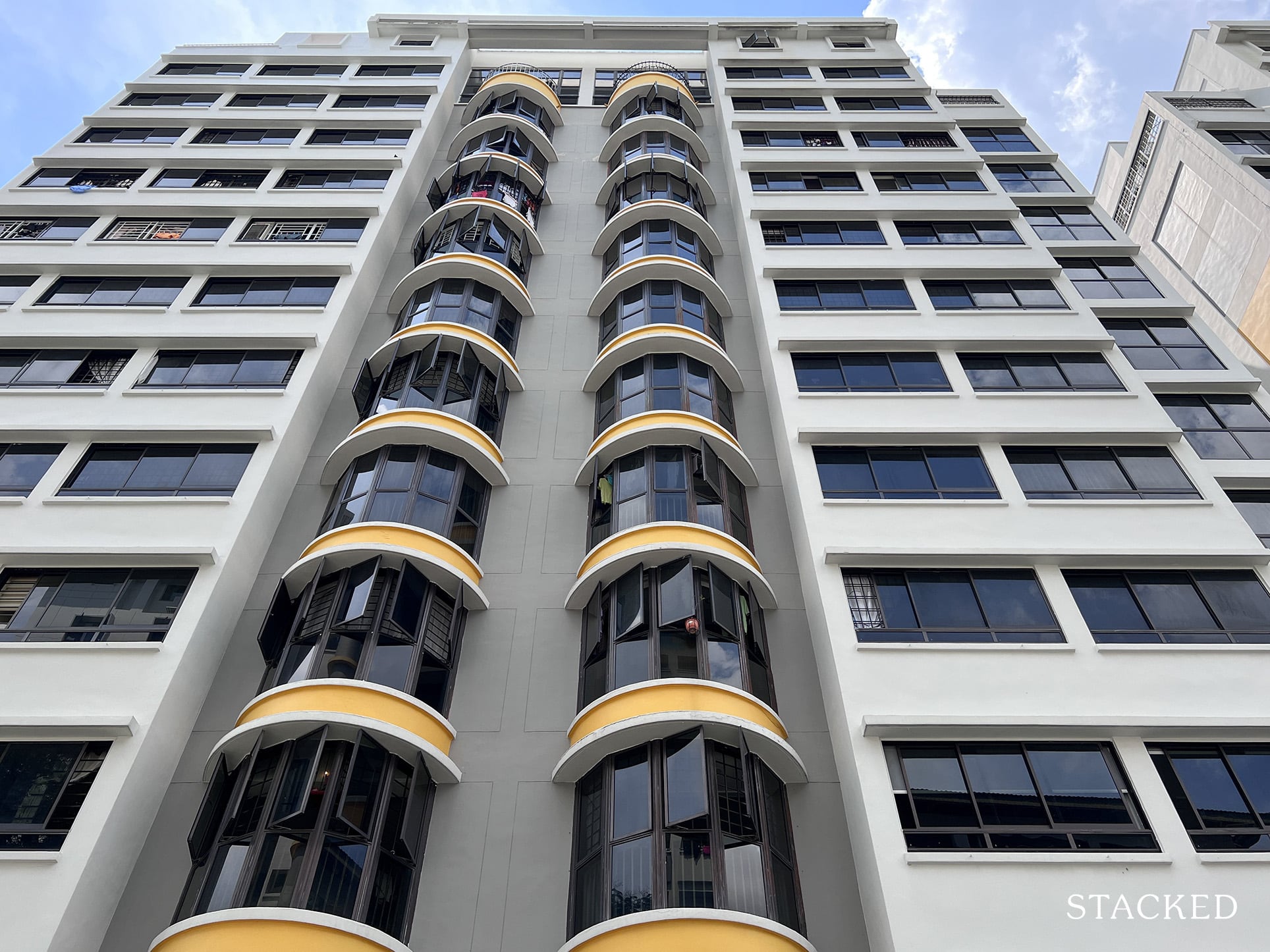 34. Flats built in 1989 or earlier have rubbish chutes inside the units
After 1989, the rubbish chutes were located in a common area. This made it more hygienic and convenient overall. But we know some flat buyers prefer the chute inside the flat, as they find it less troublesome to dispose of waste.
35. HDB was originally meant to serve the poor, but the role expanded over time
HDB, in the 1960s, was only intended to shelter the poor. From the 1970s onward, its role kept expanding, to the point where it now builds Executive Condominiums, 3Gen flats, and so forth to cater to different family types. HDB even takes charge of commercial aspects (HDB malls) to service residents.
36. The first ever SERS exercise took place in Tiong Bahru in 1995
This was on 22nd August, 1995. Since that time, there have been around eight SERS exercises per year, on average. SERS was once viewed negatively, but in recent years has come to be seen as a windfall.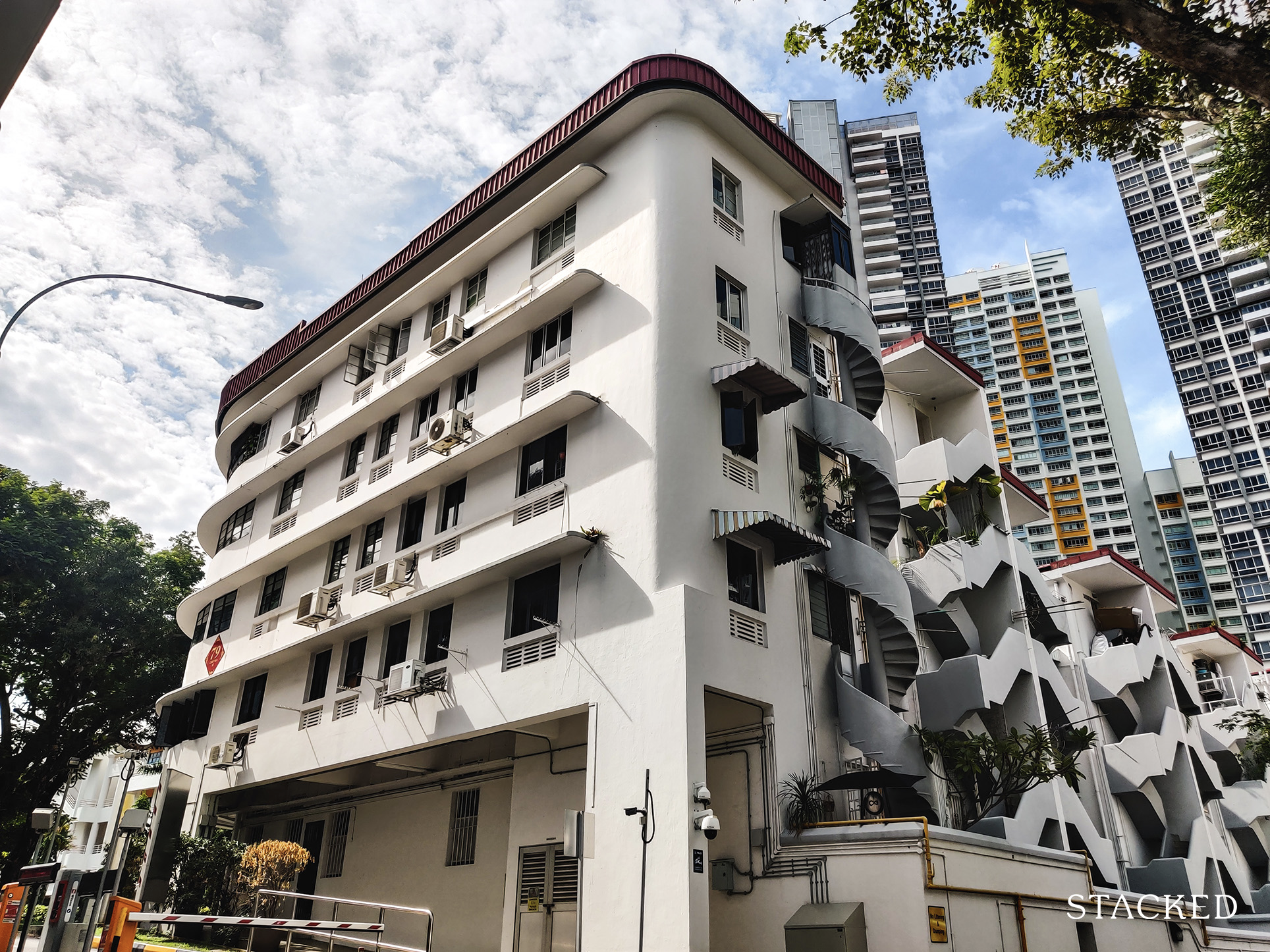 37. Yishun is Singapore's first dementia-friendly town
As an interesting first, Yishun has the most extensive initiatives to help dementia patients; from training for around 2,000 residents to help with dementia victims, to a wider range of care facilities for the condition.
38. BTO flat prices used to be pegged to resale prices, but not anymore
BTO flat prices were "delinked" from resale market prices, as of around 2011. This means that, in the past, rising resale flat prices were a headache even for BTO flat buyers; but this is no longer a worry today.
39. You used to have to negotiate Cash Over Valuation (COV) separately
Before 2013, buyers of resale flats would obtain the valuation, and then bargain over the COV separately. It was almost always a given that COV would be involved. After 2013, to cool the flat prices, COV would only be determined after you agreed on the total price (HDB would give the valuation afterwards). For a time, this drove COV prices to zero.
40. Stirling Road has the oldest HDB flats in Singapore
Blocks 45, 48, and 49 Stirling Road are the oldest known HDB flats to date (note: built by HDB and not SIT; the SIT flats go back even further). These were built in 1961, after HDB's first year in operation.
41. Flat-building in Toa Payoh resulted in the area being cleaned up
Toa Payoh was once called the "Chicago of Singapore". It was home to several gangs and triads, and it was a frequent battleground between the organisations. Following the development of Toa Payoh (which includes the HDB flats being put up), the authorities were spurred to clean out the area; and the kampungs here were also cleaned out. By around the mid-1970s, Toa Payoh was a model town.
42. There are HDBs with unique cascading stairs
Block 513-532 Jelapang Road has one of the most iconic HDB designs. With the stepped architecture, it was built in 1997, and there are 20 blocks in total that contain a huge 1,878 units.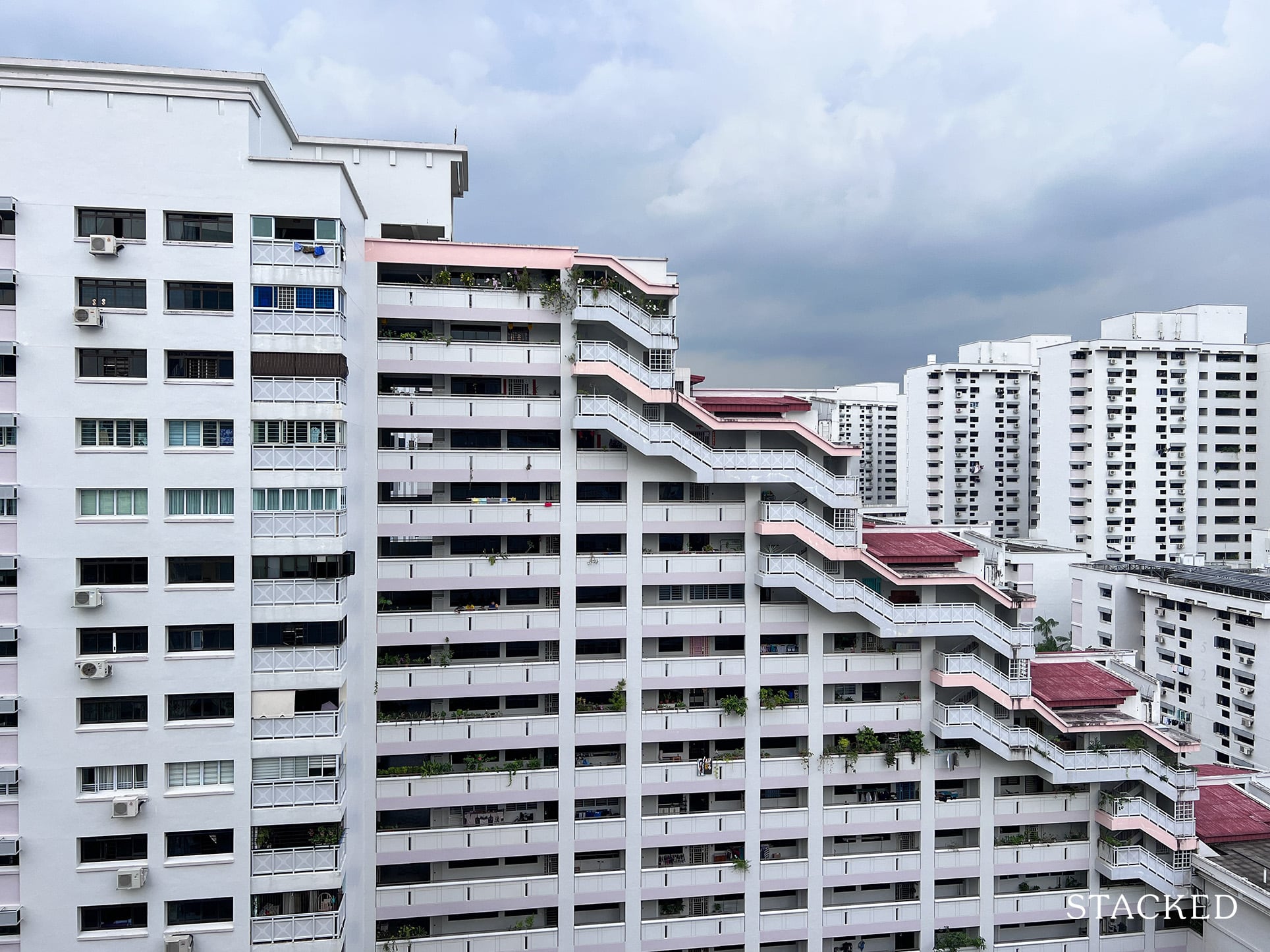 43. Some HDBs have the lift on the outside (or called bubble lifts)
This isn't as commonly known, but one of the more famous ones is at Block 46 Owen Road at Farrer Park, back in 2009. You can find these in Little India, Jurong West, and Aljunied as well.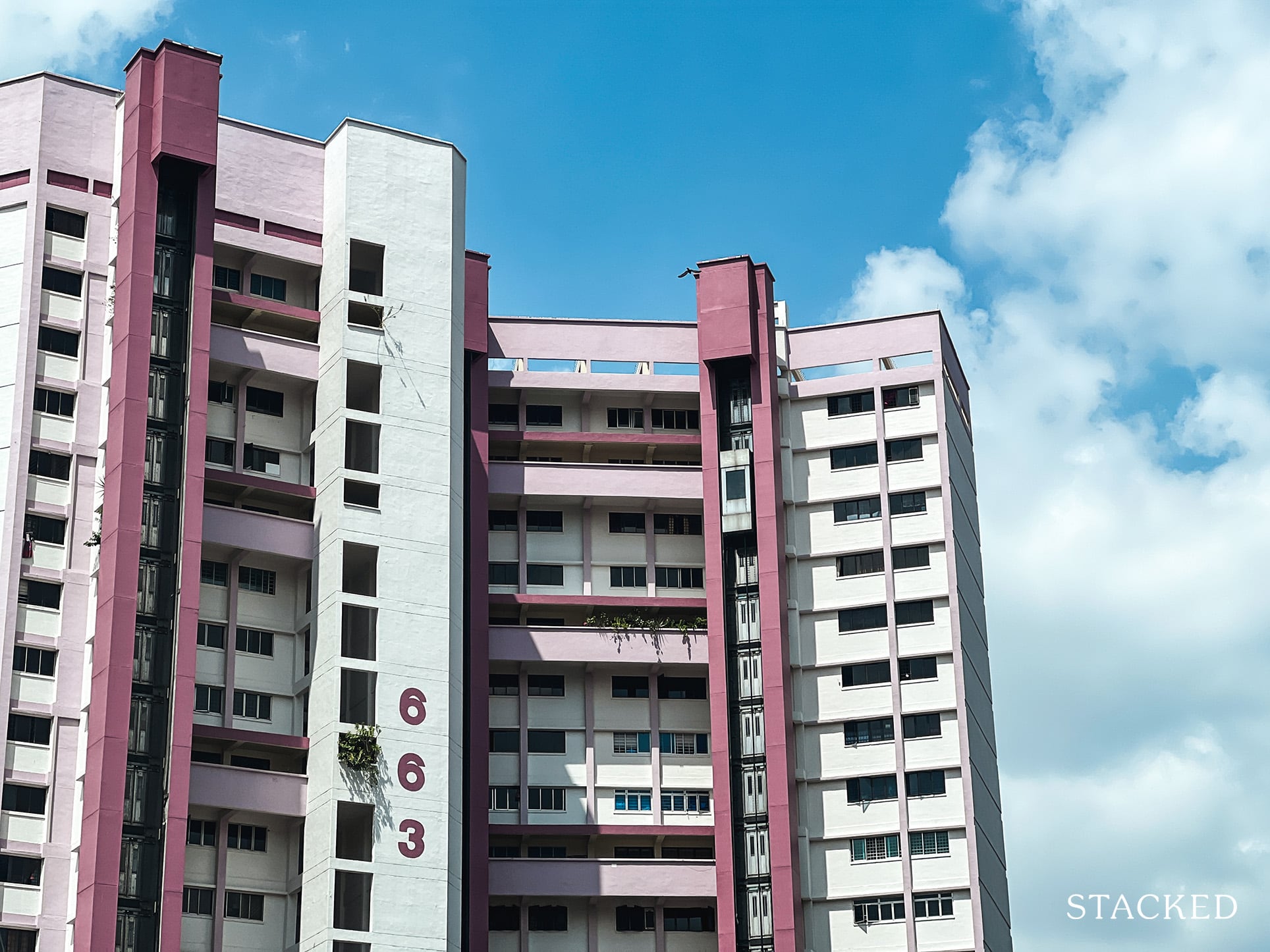 44. 5-room flats have been divided into smaller flats
This happened during a period in the early 2000s when Singapore saw an oversupply of 5-room flats. HDB needed a way to move all the extra 5-room flats, so the decision was made to split them into pairs of smaller flats. One example can be found in Blocks 986A to 990A, Jurong West Street 93: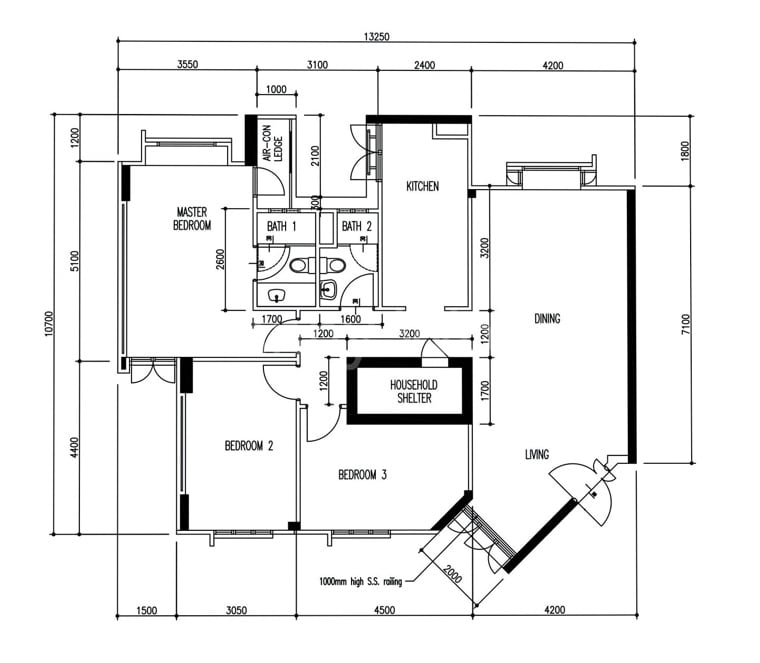 45. There are HDBs with sky terraces
While you may be familiar with most HDB maisonettes, there is a particular layout in Pasir Ris where you have an open sky terrace. Here's the layout: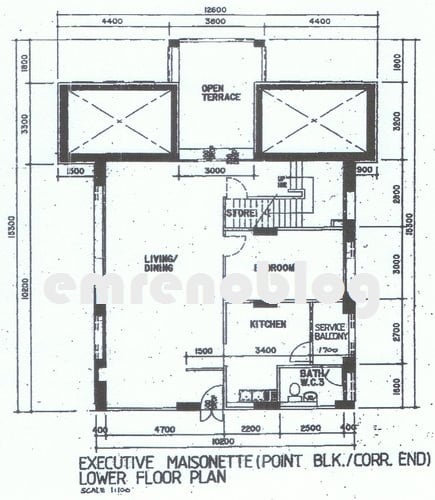 46. Some HDB blocks still do not have lifts
HDB has implemented the Lift Upgrading Programme (LUP) for over 5,000 blocks. However, some blocks just aren't feasible to install a lift due to the cost or technical constraints. There are still about 150 blocks of these blocks and about 20% of the units, or 2,000 flats, do not have direct lift access.
47. Some HDB units can be converted into a dual key layout
Jumbo HDBs with an access balcony can be configured to have two entrances to have two separate living areas. One will lead to the main unit, and the other to the studio from the shared entrance foyer.
There are other units too, like the 5-room layout at Belvia DBSS. There's a shared foyer that allows you to create a dual key option if needed.
48. Belvia DBSS has 3 bathrooms
Speaking of Belvia DBSS, that same 5-room layout above actually has 3 bathrooms.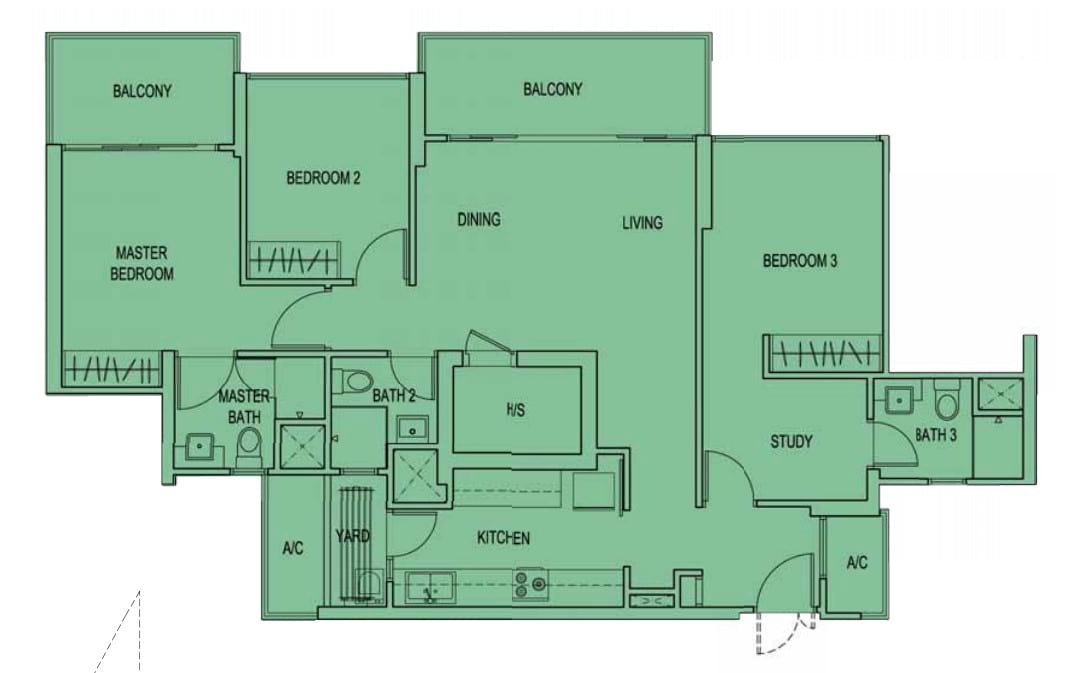 49. The first million-dollar HDB flat was in Queenstown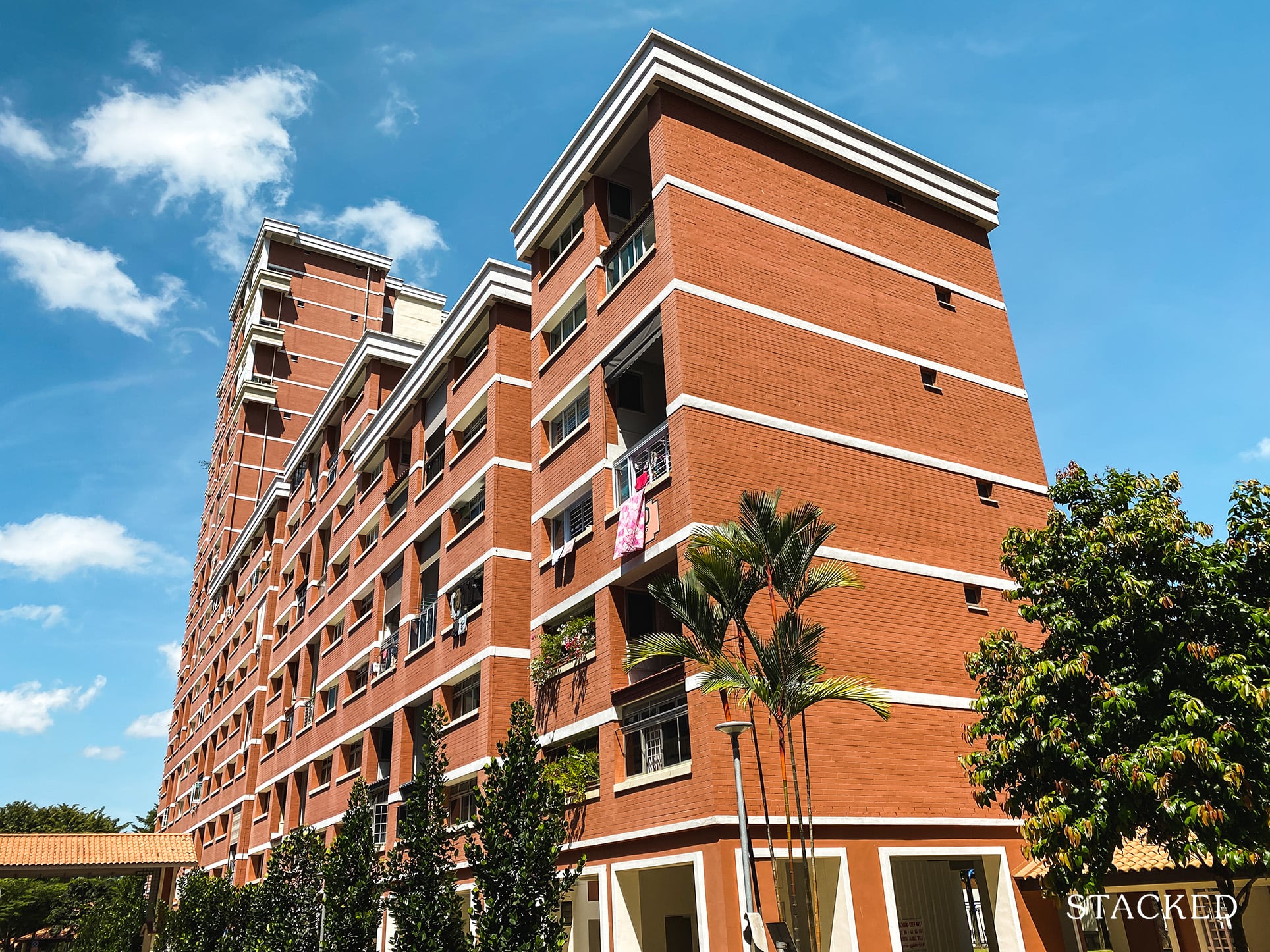 The first million-dollar flat was at 149 Mei Ling Street in Queenstown in July 2012. It was an Executive Apartment. It was broken later in that same year by an Executive Maisonette in Bishan for $1,010,000.
50. For corner units, you may be able to buy the access area
For corner units in HDB flats that were built before 1996, meet technical requirements relating to design, access, fire safety, and ventilation, and where there are no service ducts such as gas pipes, water meters, and electrical ducts in the space – you are able to apply to purchase.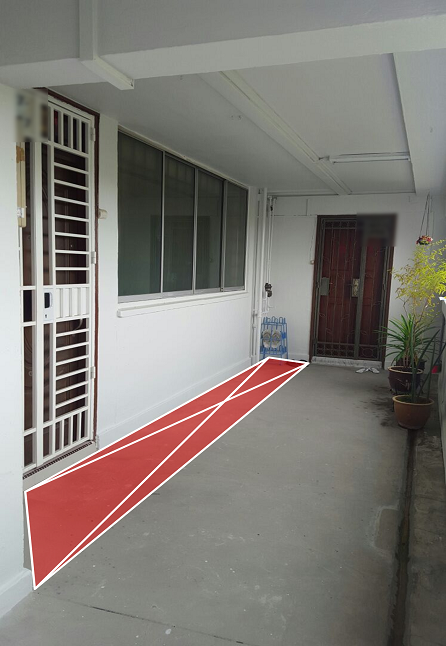 These are some of the costs:
Purchase price (the S$ per sq metre is reviewed every 3 months)
Stamp & Registration fees
Conveyancing fees
Survey fees
51. Before HDB took over completely, there were other players constructing HDBs too
One of which was Jurong Town Corporation. JTC built flats were known to be generous in space and had two entrances.
52. The lease start year of any HDB is not necessarily when it was completed
Unlike private properties, an HDBs lease countdown starts around when the building is completed (not when the land is purchased). Technically this means that BTO owners really get to enjoy a fresh 99-year lease, however, private property owners will find that the tenure has run about 3-4 years before moving in due to construction times.
However, the lease start year for HDBs is known not to coincide with the completion year. For example, SkyTerrace@Dawson has a lease starting from April 2016, but was indicated to be completed in 2015 (with residents moving in during that year too). Waterway Terraces has a lease starting in March 2016, but is also indicated as 2015 in its completion year. So when residents were selling their flats in 2020, there was still 95 years left on the lease – not 94 as most would think!
53. HDB once had a recreational club
Set on the 18th floor of Selegie House, HDBs recreational club was opened in 1964 – which was basically a rooftop bar!
54. River Vista @ Kallang was the first waterfront HDB
While most people would probably point to Punggol as the place for Singapore's first waterfront HDB, this honour was actually allocated to River Vista @ Kallang that was completed in 2012.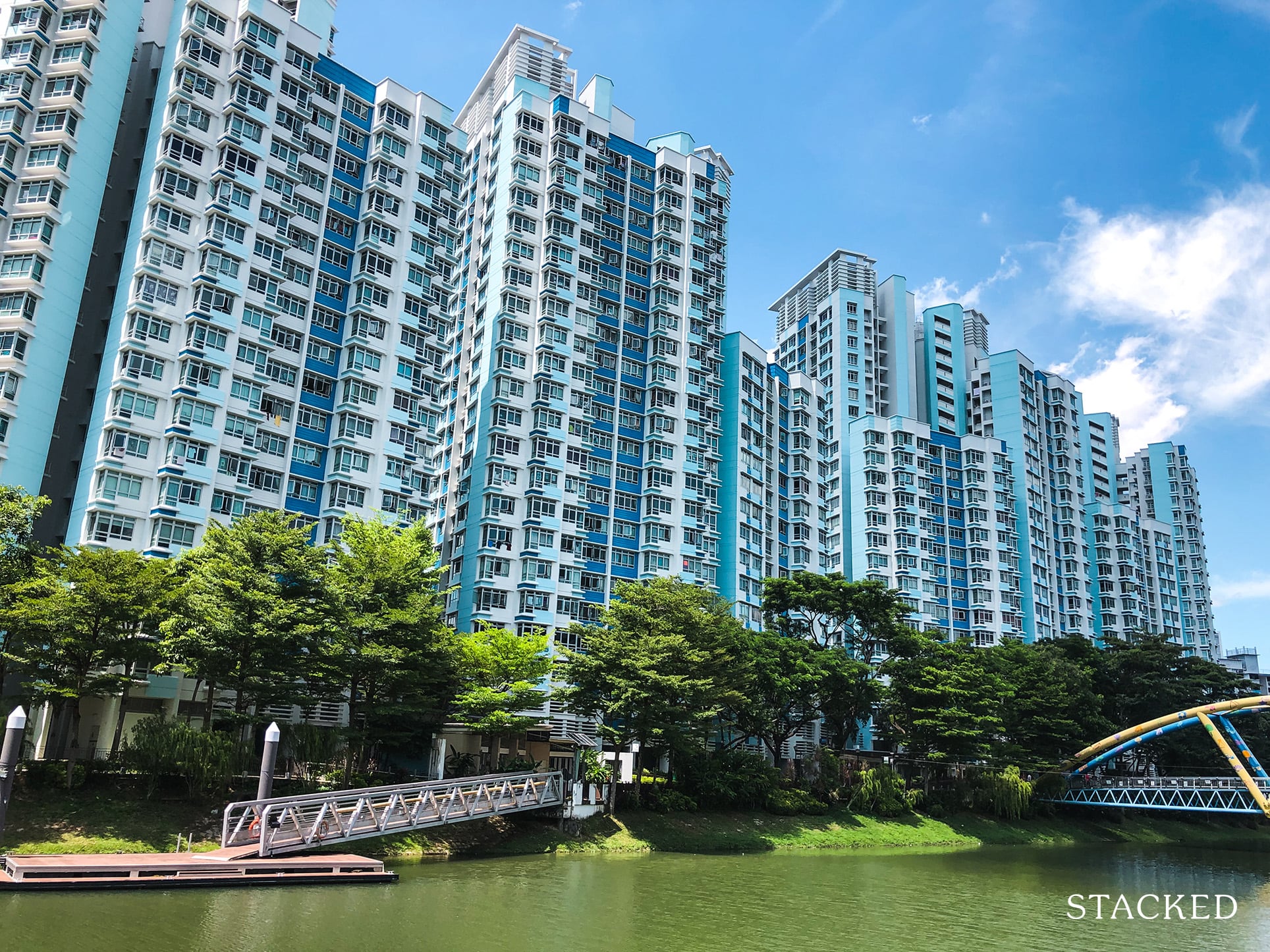 55. Selegie House was the first urban renewal project in the city centre
Besides the recreation centre, Selegie House was the tallest public housing block at 20-storeys when it was completed in 1963.
56. Spottiswoode Park is the only place that consists of both private and public housing blocks
It consists of 9 residential blocks, that look similar to each other. In short, these were built by the PSA, but as they weren't popular they were transferred to HDB. Today, 5 blocks are public housing, and 4 are private. It's the one place where you can see the differences in HDB and private housing prices – despite the fact that these are essentially the same thing.
57. The first HDB flats were completed in Queenstown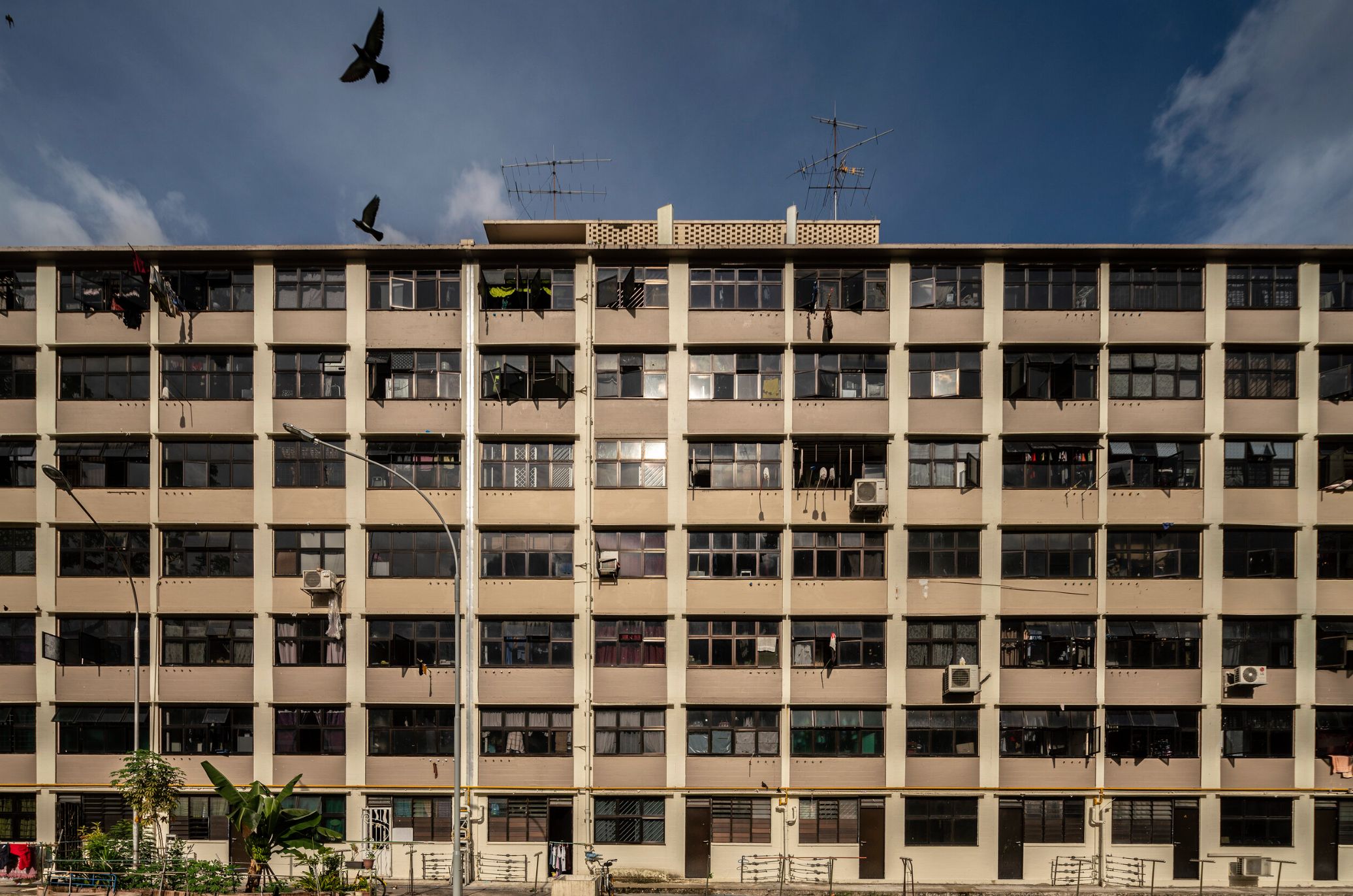 The first flats completed by HDB were inherited from the SIT in an unfinished state in 1960. These three blocks of 7-storey flats at Stirling Road in Queenstown were completed in October 1960 and today they remain as rental flats and are still standing.