Property Stories

5 Questions with Kenneth Heng, Founder of The Open Home Network: Finding Fulfilment in Giving Back to the Community
Reuben
September 3, 2020

10

min read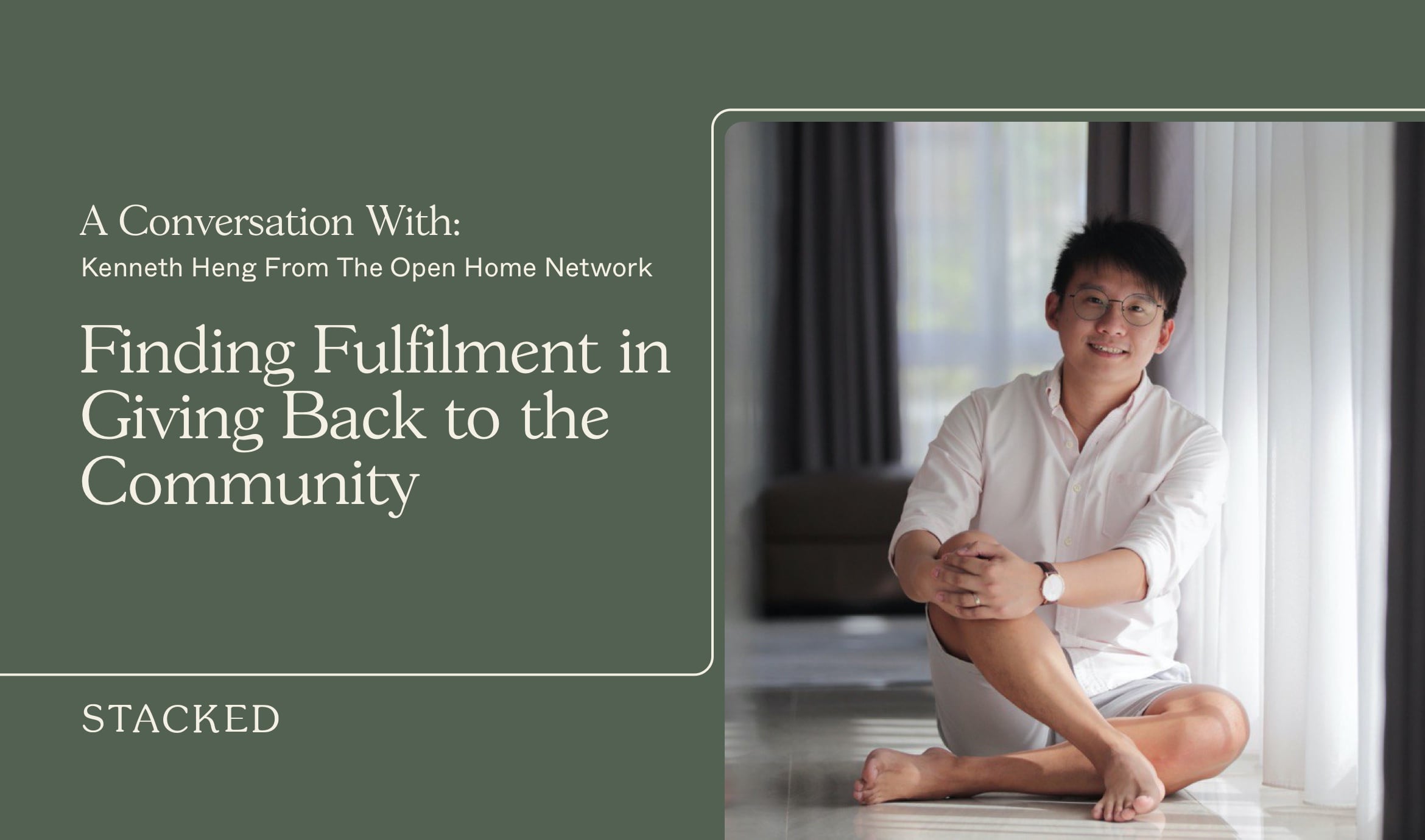 Often we're so caught up trying to figure our lives out that we fall into this endless habitual loop of self-preservation. A loop that's spurred on by our high standards/costs of living here in Singapore.

Now if there's one thing that I've learnt through my years, it's that our time here on earth is finite. There comes a point when we should be asking ourselves this question:

"Am I able to match my life's happiness levels with all the amount of work that I've been putting in for it?"

Of course, the definition 'happiness/fulfilment' then varies from person to person.

More often than not, we find ourselves trying to instil this happiness by buying into certain distractions/time-wasters or materials/comforts in accordance with our peers in this little societal bubble.

If we really think of it though… are those things truly the key to fulfilment? Are those things really worth spending our time and hard-earned money on?

Some might agree – and quite frankly, there isn't a one-size-fits-all answer here.

That said, our interview today gives us a fresh perspective on fulfilment. Fulfilment that comes with giving back to our community.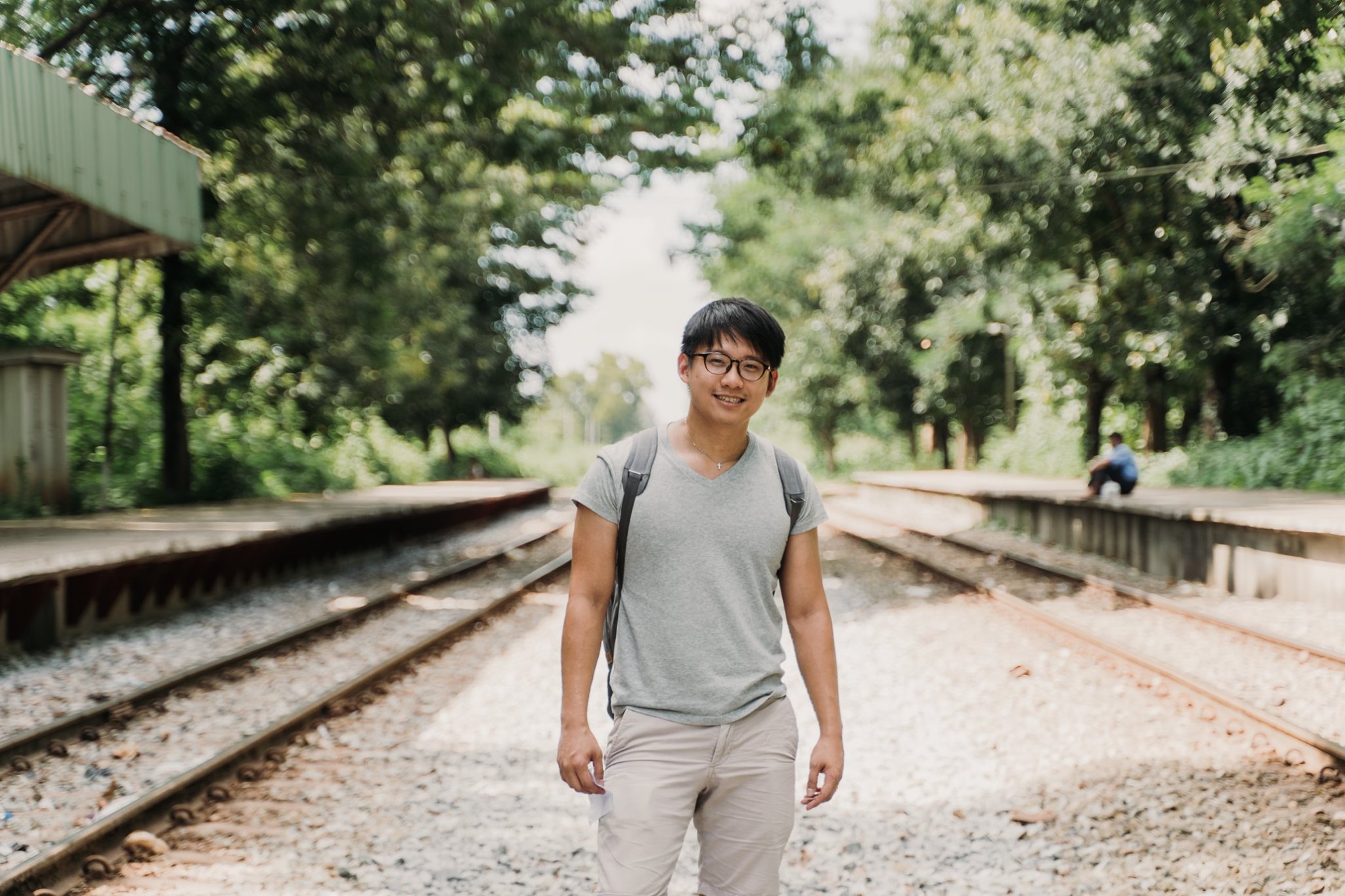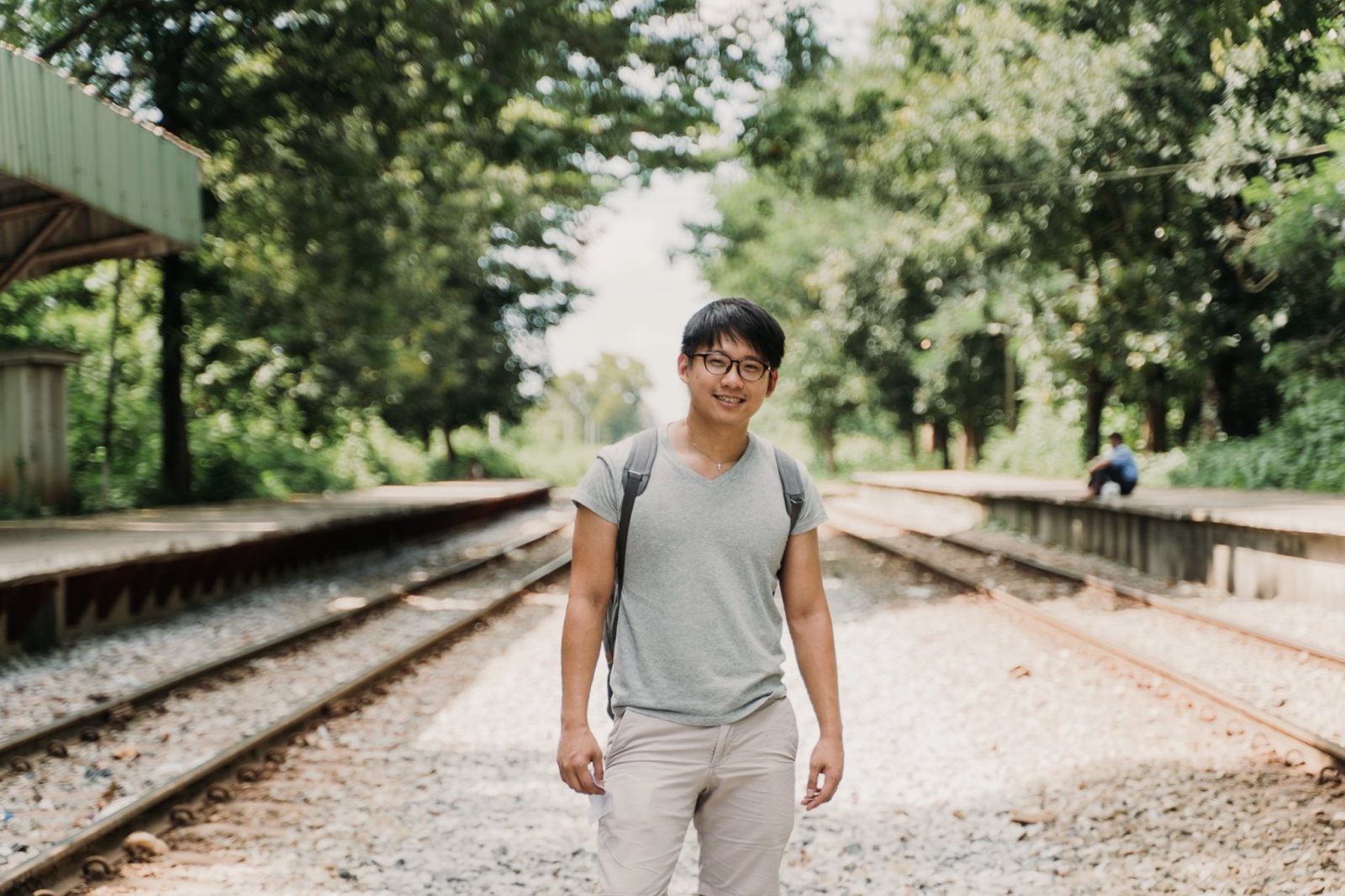 In just a bit, we'll come face to face with a man who's gone beyond the veil of consumerism, and to date, dedicates most of his waking hours selflessly helping vulnerable communities across South East Asia and beyond.

Through the process, we learn more about his community-based projects, as well as the importance of (rapidly-declining) housing-based communities in Singapore.

Towards the end, Kenneth shares a little more on some of the roles that we can play should we choose to find a new fulfilment in giving back to vulnerable communities locally/abroad.

Let's get to it!

1.) Hi Kenneth, thanks for joining us today! First-off, what do you think is the greatest part that comes with aiding vulnerable communities globally?

Hi Reuben, thanks for having me. I think the greatest part is knowing that I am able to meaningfully support my friends. Seeing their situations improve, and through that, to be able to imagine/work on endless opportunities to give back to their individual communities.

Here's an example that I can recall off the top of my head –

One of the first few notable projects that started Solve n+1 back in November 2018 was actually a collaboration with a network of villages in Northwest Myanmar. During that time, we worked with a village hospital that initially turned away many pregnant women in labour due to insufficient capacities.

After an analysis on the medical ecosystem of the community, we spoke with the medical staff and pooled together ideas from various village leaders. Together with the locals, we were able to co-create admin processes, increased funds and obtain essential medical equipment from a local pharma company.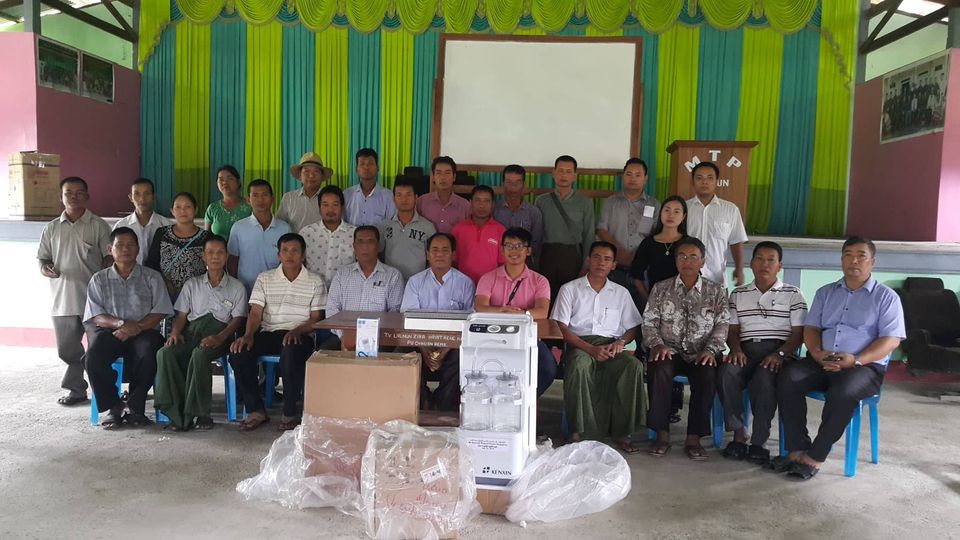 Within 3 months of implementing our project, the hospital delivered 30 babies. The hospital has continued their services without our help ever since.

…And to think that it only started with a couple of tea sessions with the locals!

Vulnerable communities are often places where conflict and injustice can easily threaten the locals' livelihood and way of life. From natural disaster, poverty, and even discrimination, these communities often suffer without much support available. As I visit these communities quite often, many folks there have become close friends. You'll grow as friends when you've spent enough time within a community to learn about their culture, their stories and even their food! What I've learnt is that as easily as issues can surface, so too do opportunities for social innovation increase.
2.) Tell us a little more about your current projects under Solve n+1. How many countries are you reaching out to currently – and has there been any impact from the current Covid situation on your projects?

Good questions! Yes, projects are mainly Solve n+1's main modus operandi to community development. We chose this path because it allows us to strike a balance between ensuring lasting value to the community and ensuring governance to our sponsors. The countries we work with are mostly in S.E.A. so like Myanmar, Malaysia and India – about 6-8 communities so far. There are quite a few stories, so you're interested, you can find out more on our website: www.solvenplus.one/projects

COVID-19 has certainly disrupted our operations; more than half of our projects are overseas, which required us to travel quite a bit. An example of such projects was a collaboration with a soup kitchen to facilitate social mobility (ie. through workshops, counselling, child-minding etc.) This was done to encourage healthier decision-making with the Urban Poor in Penang.

We were also looking into agriculture development with the refugees in the Middle East until COVID-19 struck and the camps got pulled in lockdowns. Sadly, we had to suspend all our overseas projects – but thankfully, we'd spent enough time with the locals previously in building relationships and trust.

To combat the issue, we've been ideating and searching for new opportunities that involve remote collaborations. This will allow us to still continue our work during this period.

In fact, there have been more community-related opportunities that we are discovering here in Singapore too. We've seen quite an increase in domestic issues during this lockdown, and as result the Open Home Network was born to help those who are in need of safe living environments by linking those in need with those who are willing to open up their homes and hearts for them.

We've also been researching and designing new activities that can foster stronger citizenry in response to our unique structure of 'homelessness' in Singapore. Another potential community project that we've been developing recently is one that reaches out to persons with disability (particularly those who struggle with special needs).

Stay tuned on that here, we'll be sharing more details on these projects in due time!

3.) Based on that, do you think the increased domestic issues we are seeing in Singapore stems mainly from Covid (ie. stuck together in cramped space, little external social interaction etc.) – or do you think it was just an accelerator for something that would have eventually happened anyway.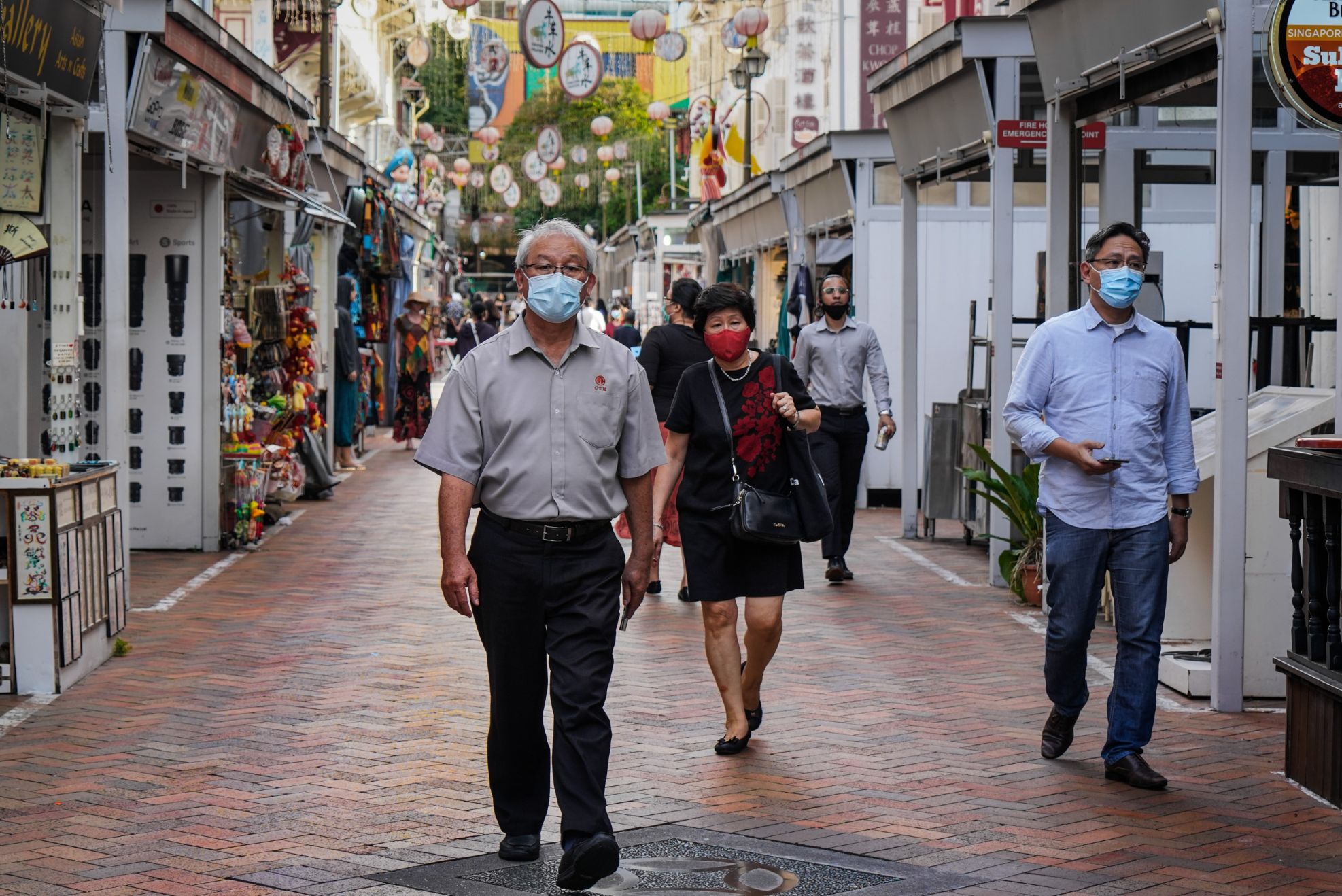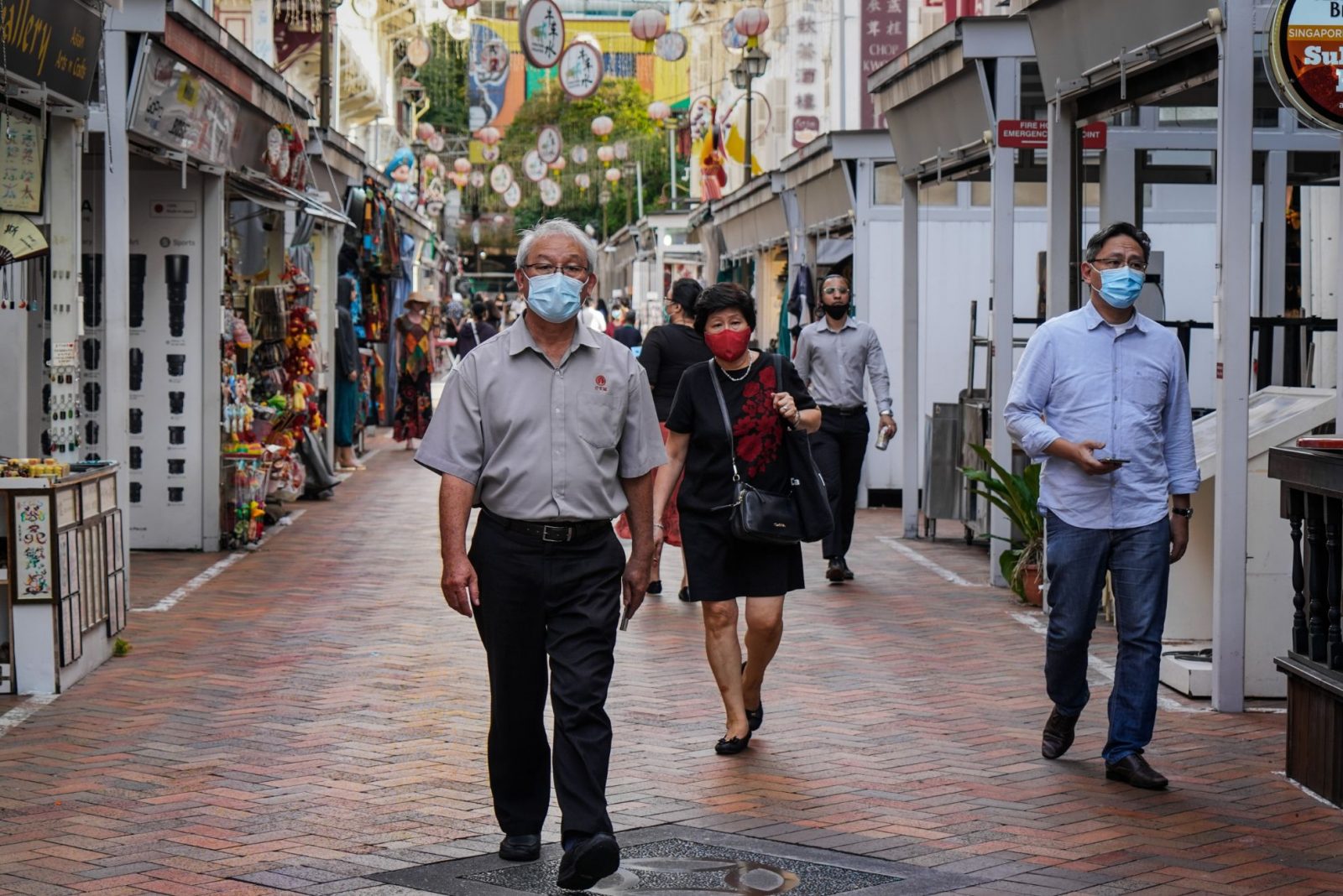 COVID-19 has certainly ruffled our way of life in a dramatic way, and in doing so, surfacing complex issues that we never noticed before. For example, a family may never notice real violence at home because they always had work to go to.

I'm not sure if these issues would have surfaced if COVID-19 had not happened altogether – but it doesn't change the fact these issues have always been present. There isn't smoke without fire.

Nevertheless, it has also created opportunities for more people to think about important issues. Many Singaporeans are speaking up about matters like climate change, migrant workers dormitories, and poverty – which in my own opinion is a great start.

My hope is that this will allow us to intentionally champion more collaboration for social good in the near future (even as society gets back to normal).

4.) Since we're on the topic of local communities, I feel that there is clearly a lack of well-knit housing-based communities in Singapore – though in actual fact, it doesn't seem to affect us all that badly. What are some of the unexpected rewards that we can reap when we do decide to take the plunge by forming close-knit, housing-based communities of our own?

I can say with some level of certainty that everyone desires healthy and kind relationships, and we know we will definitely benefit from them. Whether it is having friends who would celebrate the joys with you, or having someone to share your struggles with – it's often always beneficial.

I think that it's the risk of a toxic one that often makes it less appealing – especially since we tend to focus on negative fears more than positive reinforcements. It's also why it's so much easier to just maintain status quo – by focusing on our work and our family.

There is also a Biblical and Chinese proverb that states "Better is a neighbour who is near than a brother who is far away". This reinforces the value of maintaining relationships with folks within closer proximities as opposed to just those that we share blood ties with.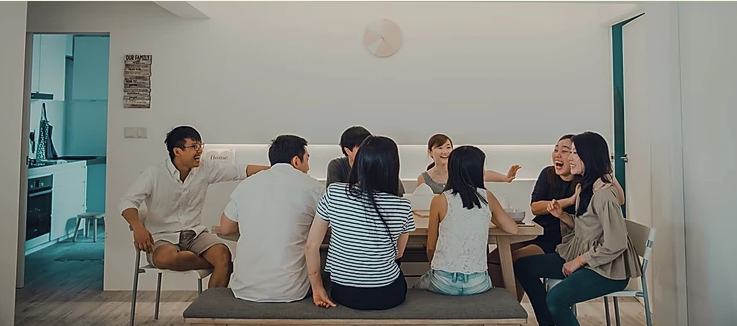 Personally, I take every opportunity to catch up with my neighbours. Sometimes they will share food with us – other times, I'll help to fix their internet. When I go for runs, I'll bring along my neighbour's kid and we celebrate when a kid improves in his studies.

There was also an unexpected flood of support and encouragement from our neighbours when we went through a really challenging period hosting a Pakistani man and his family sometime back. You can read more about the incredible experience here.

At the end of the day, Singapore is definitely in a unique place where we have quite a blank canvas to creatively determine what kind of community we want to build. There are growing trends for home experiences, workshops, people hanging out in cafes and going for hikes. These all point to our desire for community. Yes, it does take intentional work to forge the like-minded kind of community you are looking for, but we should remember to never leave our neighbours out of this equation.

5.) What are some ways we can contribute to the cause?


I encourage the communities to consider 4 ways they can do good together with us:
Connect/reach out to us. We run Solve n+1 intros that present the complexities of some of the issues we are addressing. The better you understand the issues, the easier it is to feel for the situation and to support it. Our intros are on a pay-as-you-wish approach. (We do this so that our work can remain accessible to the public.)

Be a champion/volunteer for a micro-initiative. Some of our projects require on-site specialists in order to pull them off. From sociological research. to project managers, to marketing/PR, the list goes on. As we run on quite a lean outfit, having a community of experts working together with us certainly adds efficiency, as well as greater value/quality to our work.

Be a sponsor for a micro-initiative within the communities. We are constantly on the lookout for organisations or individuals who have a passion to birth philanthropic projects alongside us. From organisations who wish to be more involved in supporting communities overseas to individuals who have a specific passion to certain issues, our passion is to encourage as many micro-initiatives as we can.

Be an Advocate. It is so valuable for people to have more conversations about doing good together, and it makes communities a little more human that way. Advocate for the issues you learn about so that more can learn/contribute together with you.
In essence, it takes time and work to do well.

My team and I are privileged to be connected with inspiring men and women who have championed important causes for decades. Yet there's so much more that is still needed to be done, and it truly takes the participation of entire communities to effect valuable change.

Our hope is that through our projects, we can create access for more to do good together with us as we strive to maintain a strong consciousness of moral and ethics in our way of life.

I'm also very grateful to see more Singaporeans rise up during this crisis to volunteer resources and time. I hope that this will be part of the new normal that will remain post-COVID-19. A normal where people do good as a way of life, and not always as an extracurricular activity of sorts.

Kenneth Heng is a founder of Solve n+1, an outreach organisation that undertakes community-based projects to enhance and enrich the lives of the vulnerable around the world. If you'd like to hear about his stories and past works – as well as the ways you can contribute, be sure to check out our full audio-feature here. Here's to making the world a kinder and happier place!