Property Stories
The Hidden Downsides Of Living In A Boutique Condo: 5 Things Owners Wish They Knew Before Buying
Ryan J
September 7, 2023

5

min read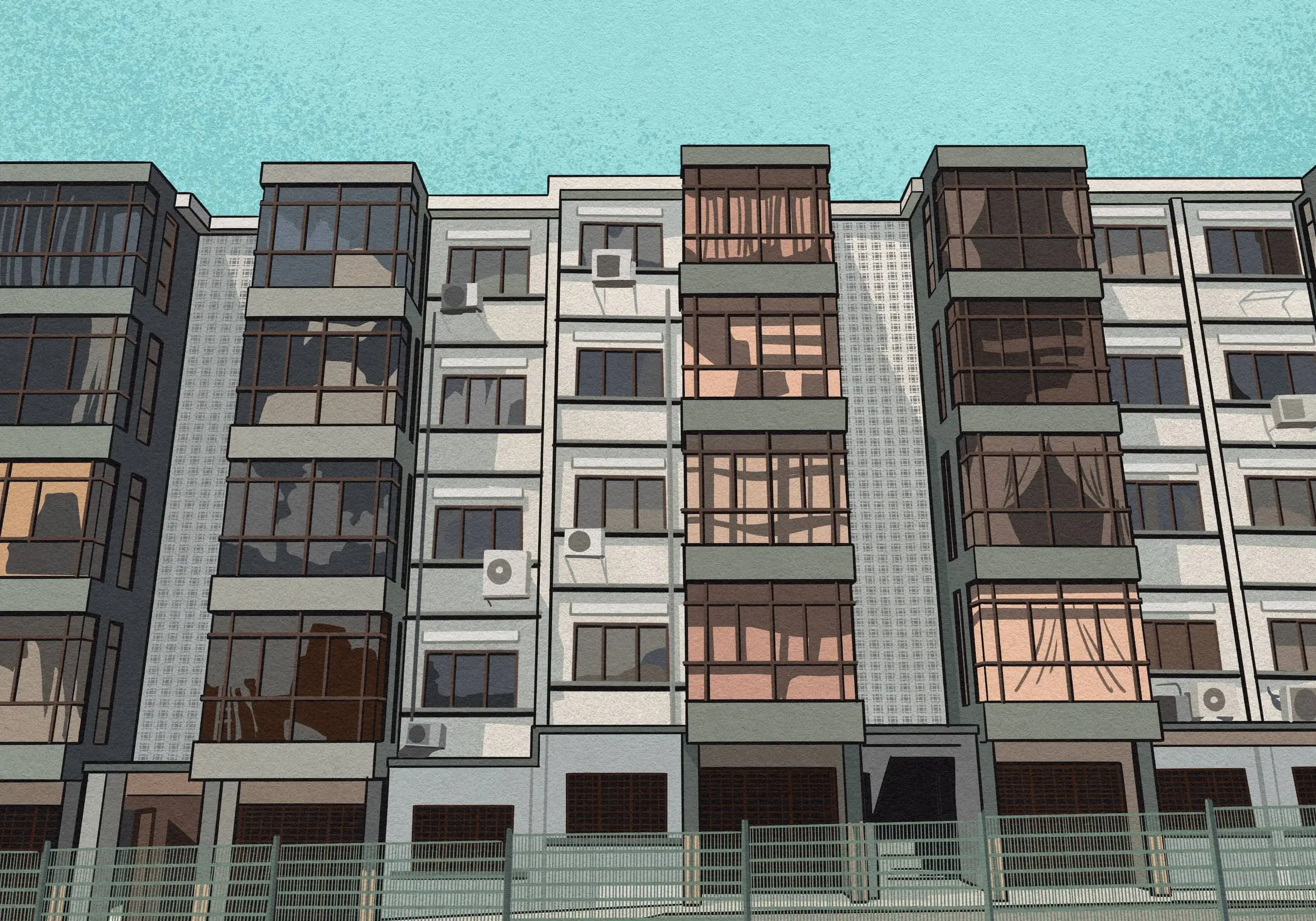 5
min read
Boutique condos – commonly thought of as projects with 50 units or less – offer a lot of privacy. But these tiny developments also mean smaller land space, fewer facilities, and maybe even cliquish management committees; so are they really worth the added exclusivity? This week we spoke to some owners of boutique units, on the aspects that they definitely don't enjoy. Here's what to look out for:
1. The entire project is dominated by an extended family
Eliza is a foreigner, and rented a unit in a District 15 boutique condo between 2015 to 2017. She says multiple units in the condo (more than half) were owned by the same extended family:
"They (the family) ran the whole complex as if it was their own little fiefdom. They would arbitrarily change the rules about where the rest of us could park, or how we could use facilities like the clubhouse movie room.
On the eve of my colleague's birthday, when I had specifically booked the function room for the next day, I was told they were cancelling it because the maximum group size was seven. I asked where in the rules it said that, and no one could produce anything. The next week, it was suddenly in the rules, and it was distributed in letters in our mailboxes.
Some of them had plants on the balcony ledge, on the first-floor units. But when anyone else did the same thing, the management would tell them they had to remove it as it was a hazard. So the rules were selectively applied to non-family members."
Eliza's colleague, who is a Singaporean, owned the unit that she rented. The landlord anonymously told us that:
"I do have complaints from my tenants about this, but during meetings the family clique outvoted everyone. There's not much I could do, and it's to the point where I am considering selling. If not for the higher ABSD I would have sold long ago."
2. Privacy may not be as great as is commonly assumed
MS disputes some of our articles, where we say a boutique condo offers greater privacy. He says his experience has been the opposite:
"There's only 40 units, but the land space is very small. Everything is pressed up. Just to give you an idea, I can have a conversation with my neighbour from inside my own house, if I stand in the service yard and they open their window. When I stayed in an HDB flat there was more breathing space between the units."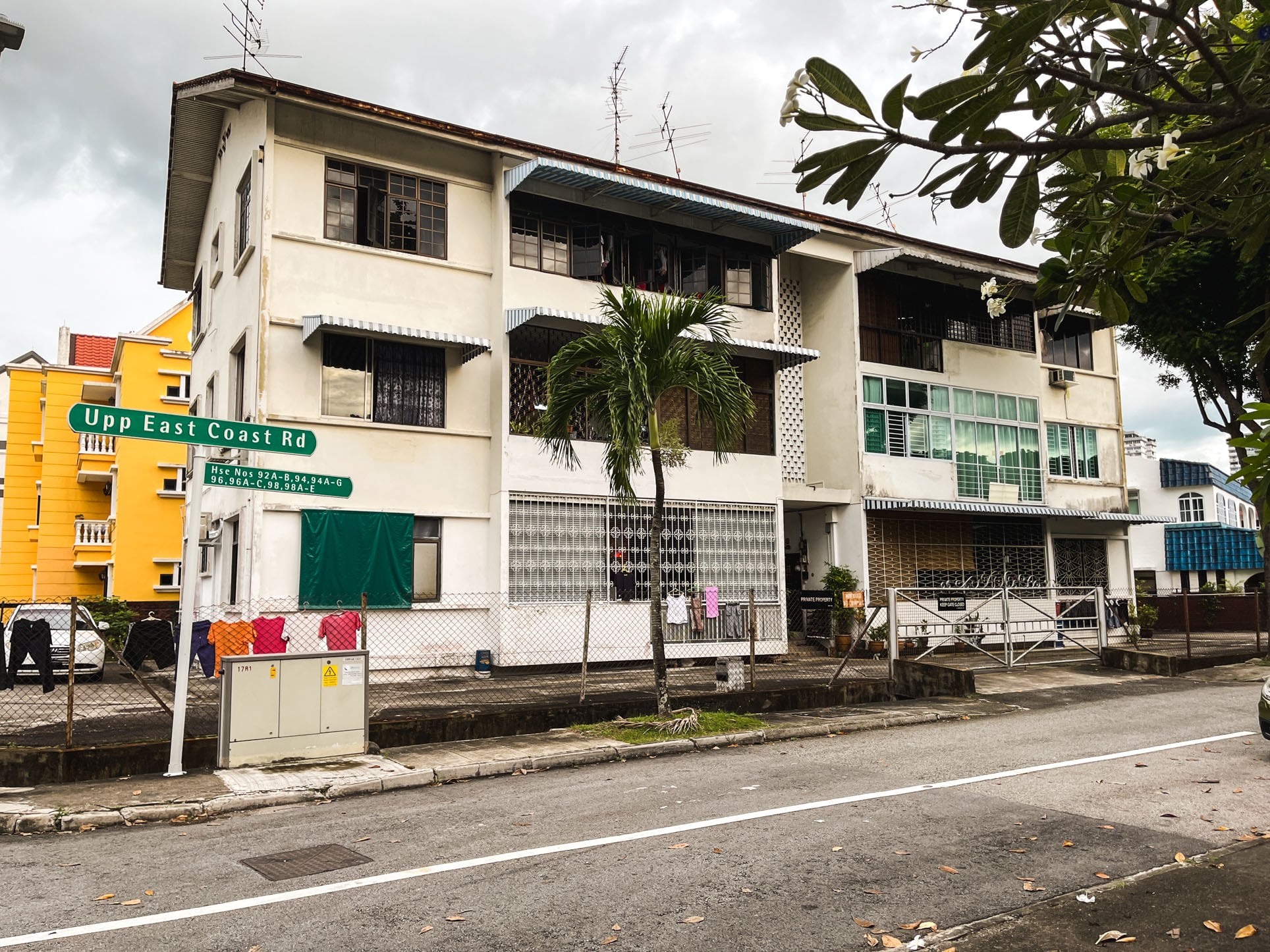 V.K., who moved from a larger condo to a boutique project in Siglap, feels the anonymity of a bigger condo has more privacy:
"It's so small and there are very few of us, so I don't feel it's as private as you say. In fact, I feel very observed. My neighbours know what time I start my swim, what time I gym, even when I get groceries; one time my neighbour even asked me how come that week I had no delivery. Even this they can observe.
We're all living so close, there's so few of us, it's very easy to snoop. Even if you don't intend to also you'll find out about each other. It was more private in my bigger condo. Doesn't make sense to say it, I know, but you try then you'll understand."
3. The maintenance fees are on the high side
Louisa, who has lived in a boutique condo for the past six years, says the maintenance costs are not justifiable:
"The maintenance fees keep going up and up, and it's around $590 per month since last year. They say we only have 18 units, okay, I accept that. But I still find it ridiculous. The condo is so small, we only have very few security guards. This condo doesn't even have a gym or clubhouse. So what is all the maintenance money for? What is there to maintain?"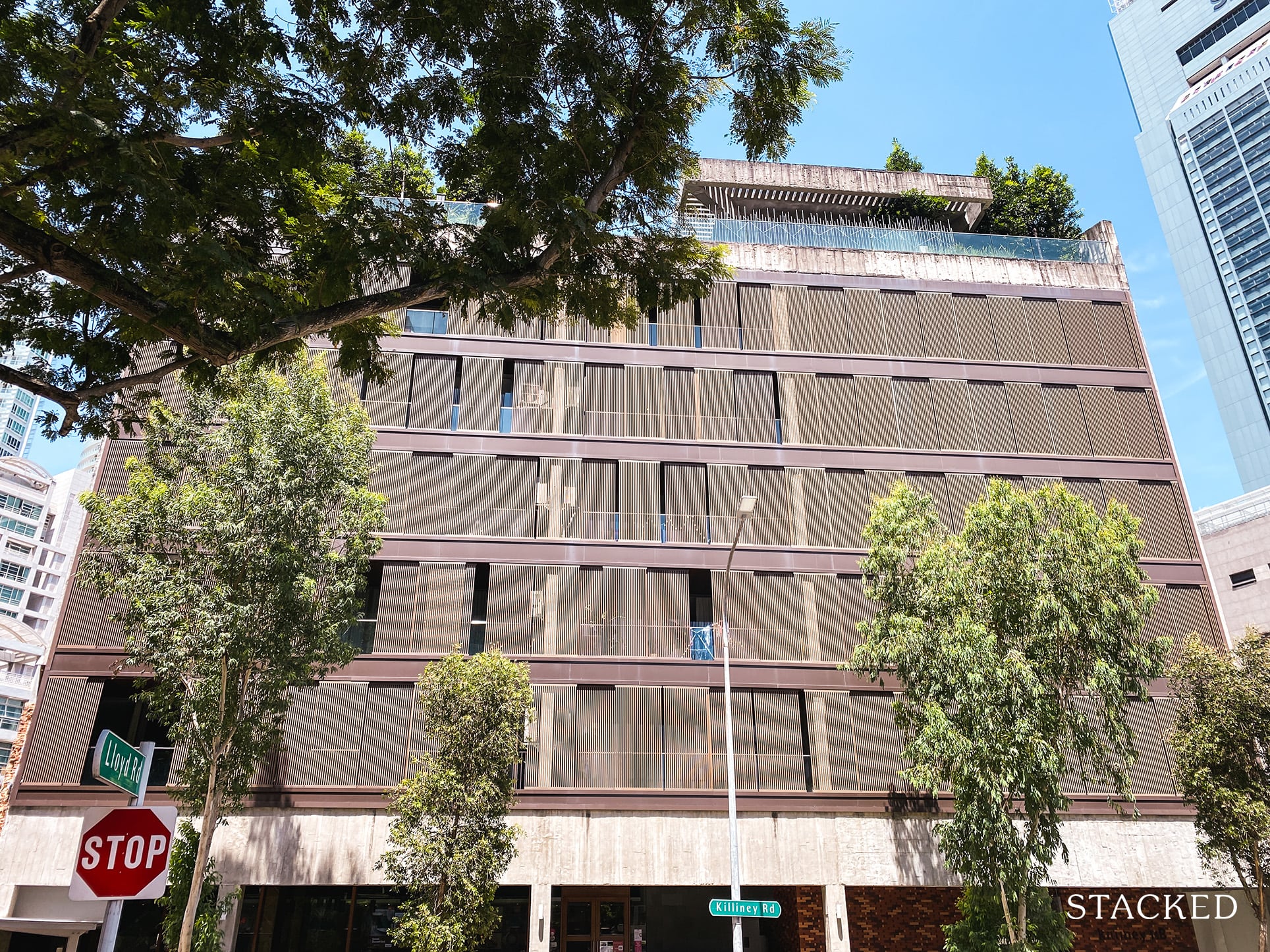 HL, who lives in a boutique project on Killiney Road, says the combination of small unit count and cliquish management is the problem:
"I have given up going to the meetings, because there are four guys who collectively own more than half the condo, so what's the point? My issue is they like to make a lot of unnecessary changes, like installing faux-marble panels in the lifts, or lining the lobby entrance with mirrors. I guess they see this place as their personal palace?
All of these unnecessary expenses are paid for by such a small handful of units, so of course maintenance fees become stupid high. My advice is: don't live in a tiny condo, where expenses are controlled by residents way richer than you."
This is an issue that sometimes homebuyers tend to overlook, as maintenance costs divided over a smaller number of units can be substantial – even if there are much fewer facilities. Likewise, if there aren't enough sinking funds and there are major works to be done (especially as the condo gets older), this could also be higher added costs that may be substantial.
4. You may be forced to go along with an en-bloc sale
HL (also from above) says he had a frightening experience with an en-bloc attempt a few years ago:
"As I said, four guys collectively own more than half the condo by share value. So a few years ago there was an en-bloc effort, I'm not sure if they initiated it or some developer did; but that's when I realised my family is completely at their mercy. If they said yes, then we'd have to look for another place, with the usual nightmare that comes along with moving.
And it was probably the worst time for it to happen, because my wife was expecting our first child, and she was constantly going to and from the hospital because of a health issue.
In the end it didn't happen, but it left a sour taste. If this were a bigger condo, with more families involved, it wouldn't be so easy for a handful of rich owners to tear it down."
Read this next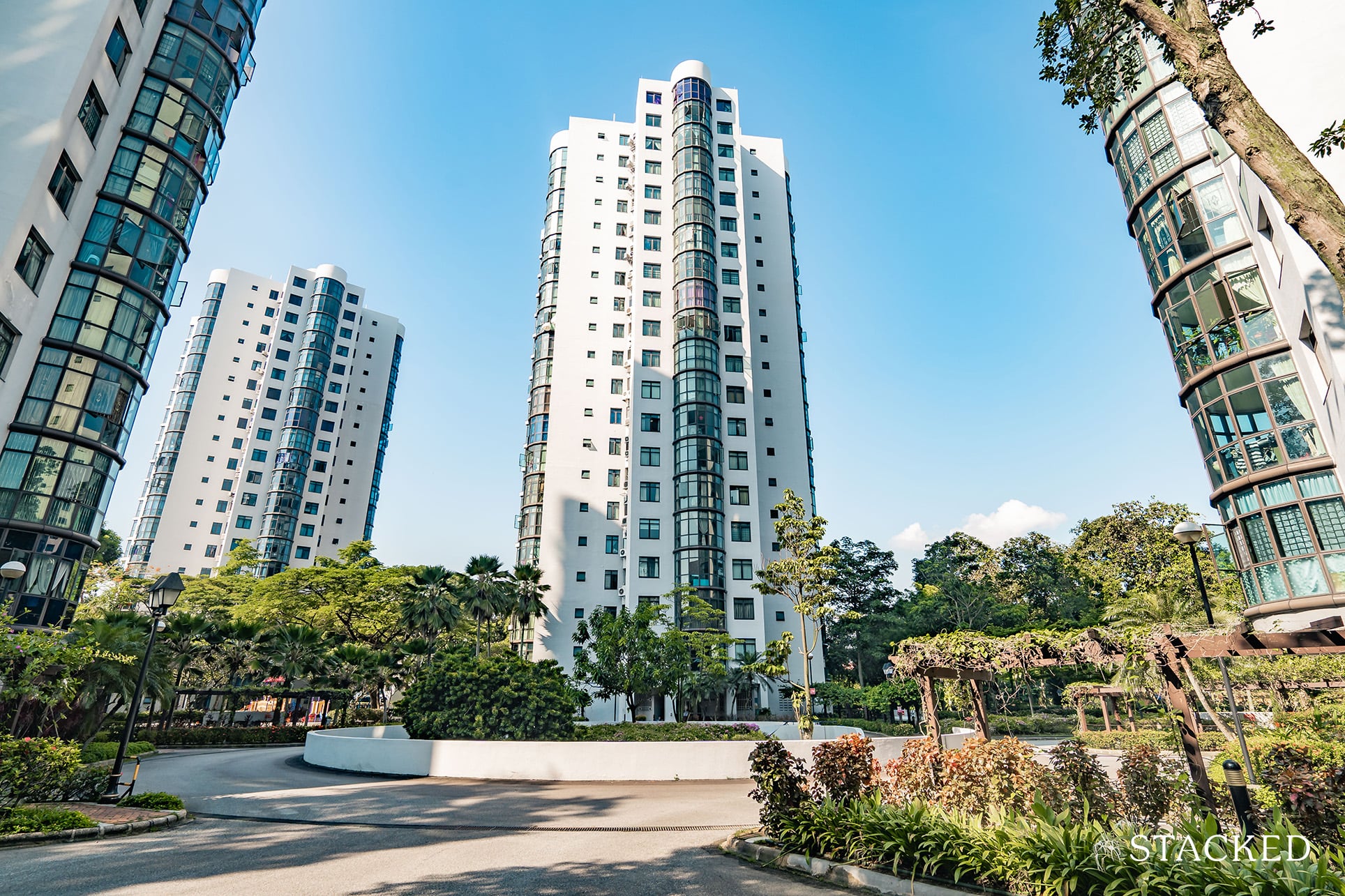 5. A small project can feel "hemmed in"
Most boutique projects are not high rises (although some exceptions exist). Edwin, who used to live in a boutique condo, says the low-rise development didn't have a good view:
"My place was only five storeys, and I was on the fourth. Even though the surroundings were landed houses, it was still mainly a view of other people's rooms. I didn't like the feel of it being very closed in, and I didn't even enjoy the balcony."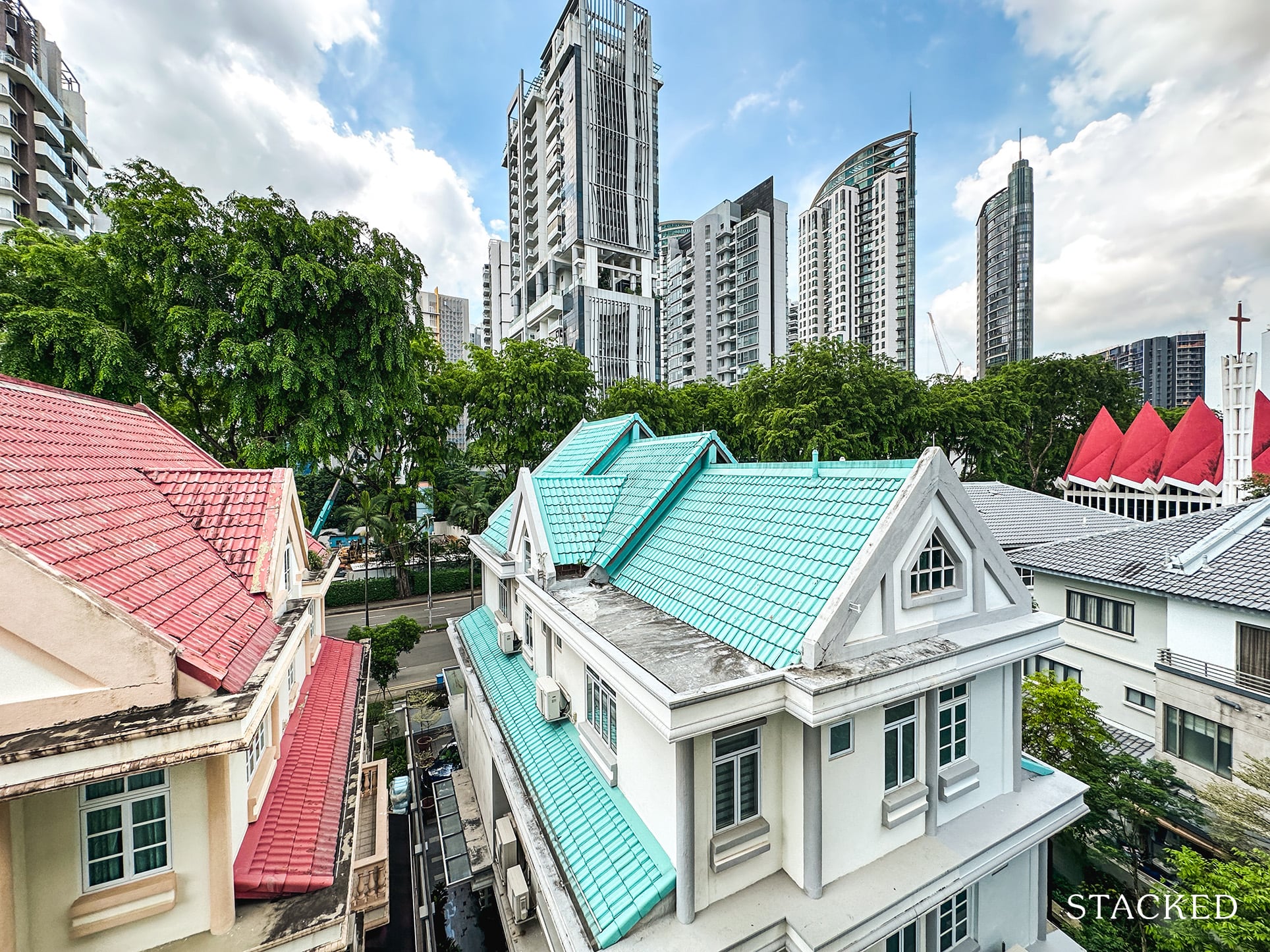 Another reader, KJ, dislikes how his boutique project is "squeezed" between landed homes; a common arrangement for such projects in landed areas:
"It's supposed to feel private, but you feel squeezed when you step into the common areas. If I open the side gate outwards, it can almost scrape the wall of the house next door. It's also quite noisy – the landed house next door has three dogs, and I think everyone on my side of the condo can identify each one by their bark."
So if you're going to buy a boutique project, perhaps look for one that's not squashed into tiny spaces between other developments or houses.
Do let us know your experiences with a boutique condo in the comments. You can also follow us on Stacked, to get more opinions and stories from people on the ground.