Buying

5 Common Red Flags In Property Listing Photos To Screen Out Potentially Bad Properties (Or Scams)
Sean
January 31, 2023

7

min read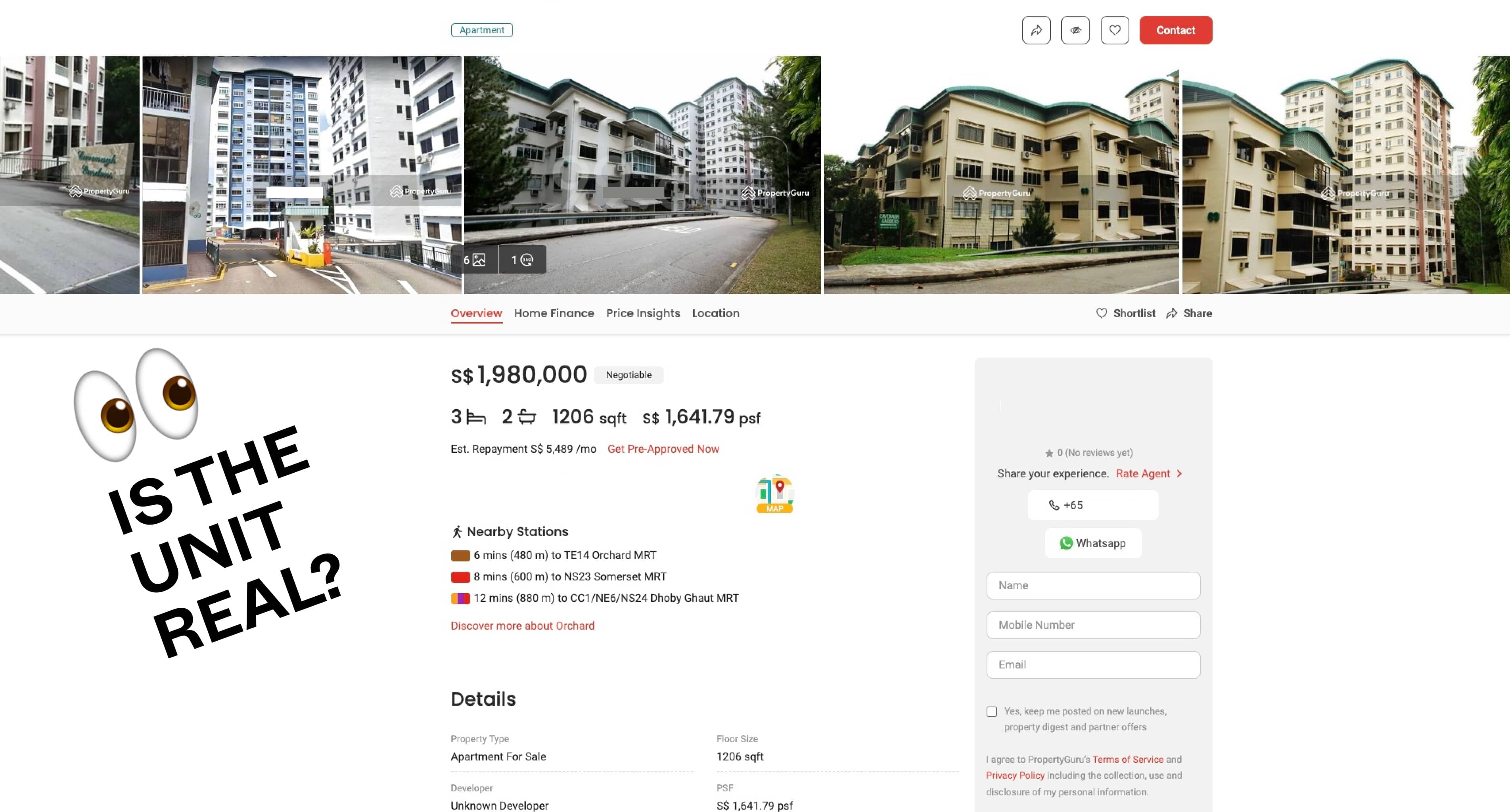 7
min read
You might have just heard of the property agent who was recently fined $5,000 for putting up a fake listing online as a marketing tactic. It's a funny story, but what's not funny is just how long this has been an issue.
As a homebuyer myself, I find it incredulous how in 2023 we still have to deal with such terrible listings online. You'd think that by this point, agents would have realised how important it is to have listings with good photos, a proper written description, and an accurate description in order to stand out.
And don't even get me started on when the listings aren't even real (like the above). For more desperate homebuyers, they might have been catfished before by cunning agents dangling the hope to find a home. This would typically result in the agent just telling you that:
"Oh, this has just been sold. Would you consider my other listing?"
In fact, it's so smooth, that you might not even have realised you've been catfished before.
But here's a simple truth, if a seller agent can't even be bothered putting up decent listings, they may be:
(1) not very hopeful and unenthusiastic about showing the unit (Why? What's wrong with the property?)
or
(2) inexperienced, too laid back, and a possible nightmare to work with.
In extreme situations, a bad listing can even hint at a possible scam.
So if you are sick of being hoodwinked, or just wasting time viewing homes that just aren't suitable, here's what to look for:
Notes:
Before we begin, you should note that because we are still in a seller's market right now, this issue of fake listings isn't as terrible as it would be if we were in a buyer's market.
This is because when there are fewer sellers and more buyers, there is less incentive for agents to put up fake listings to hook buyers – their attention would be instead to find more supply of homes to sell. Representing a buyer in a hot market is a more tedious job because of the competition to find a home.
You'd typically find this to be a bigger issue when the market turns and there are fewer buyers as compared to sellers.
That said, this listing issue has been made better by the efforts of the listing portals. From what I know, there are stricter requirements to post a listing today – you need to achieve a high percentage of completion (more than 5 photos, a proper description, floor plan, etc.) before you can post.
If you do want to boost the listing (pay more money to get more visibility), you will need to achieve 100% completion.
I have also heard of cases where the listing gets taken down by the portal a day later because of inaccuracies, but it is still not completely foolproof at this point.
1. Digital rendering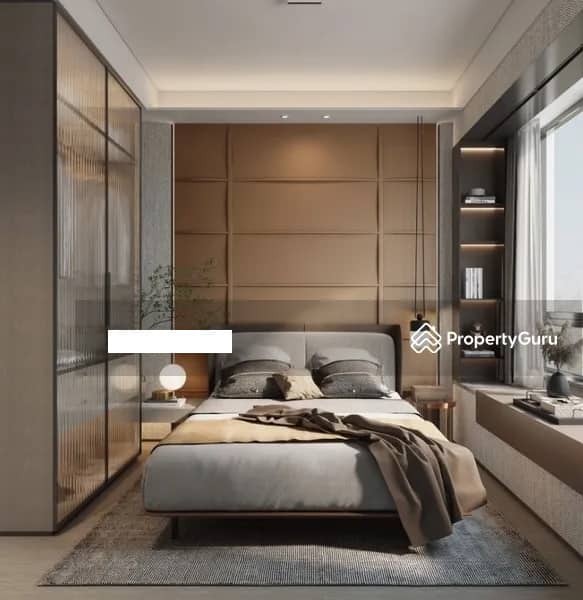 Digital rendering is sometimes a cover-up; it may be used because the condition of the property is so bad, the seller prefers to conceal the actual appearance. These listings may be a total waste of time, and you're likely to see something entirely different when you finally view the unit.
In addition, digital rendering can distort the sense of size or spaciousness. You can't trust that the room is as big as it appears; not when even the sizes of the digital furniture may not be on the right scale.
2. Pictures of the previous state of the unit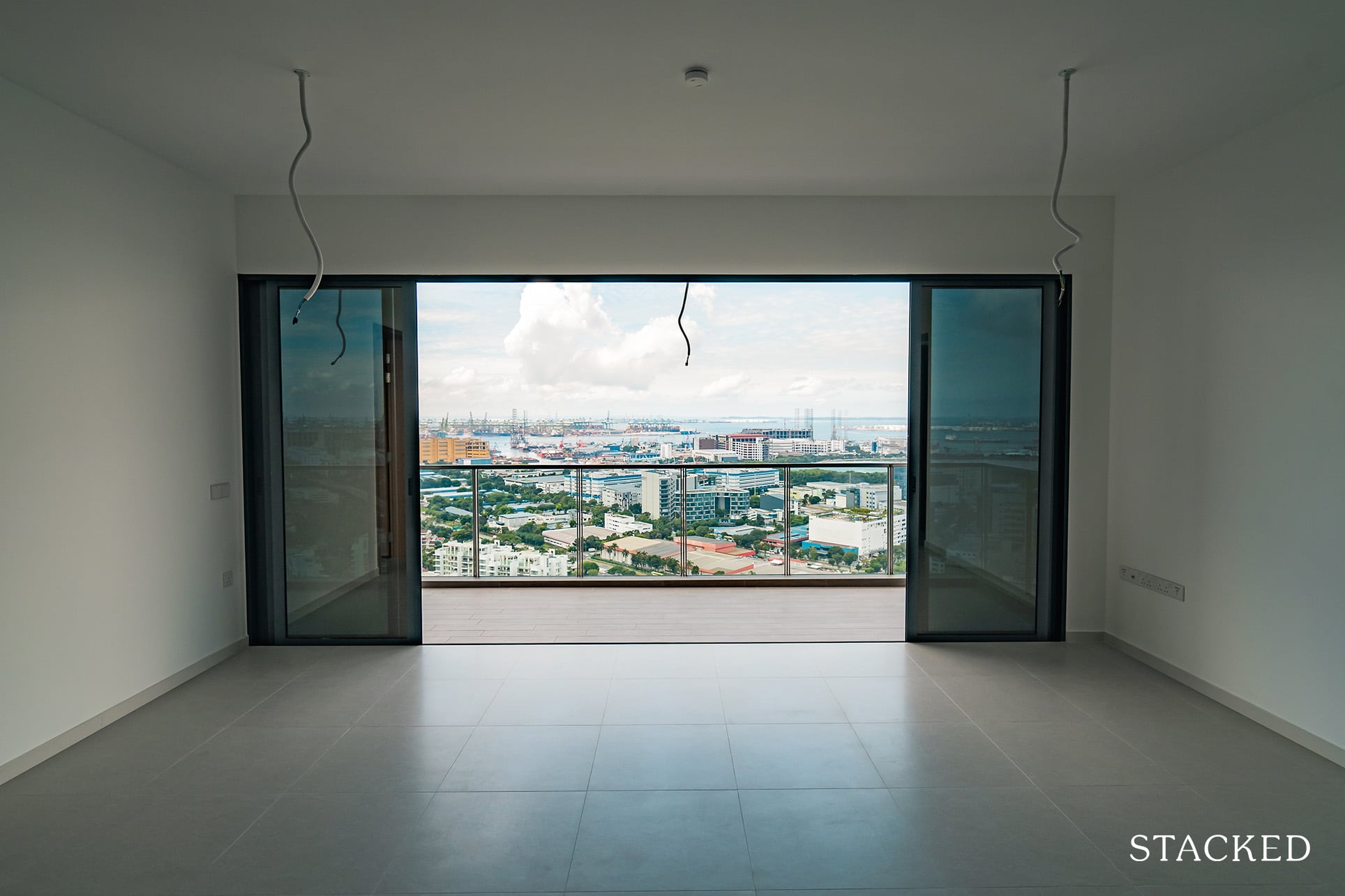 Sometimes sellers do this out of laziness – there are already existing pictures from the previous occupants, so they reuse them instead of taking new ones. Other times, it's because the unit is in a deplorable state; so using pictures from the previous occupation is the best way to conceal it without outright lying.
But here's the thing: skilled property agents are honest, and they know this pays off for all parties. Remember the Internet-famous realtor who posted images of a terribly vandalised home?
This was a blunt warning that the unit would be a "fixer-upper", but it also gave viewers a good sense of the property size and layout. This attracted attention in a positive way, and it worked better than if the agent had tried to hide the condition.
A listing that openly shows faults is often a listing you can trust.
3. Pictures of the block or condo facade, but not the unit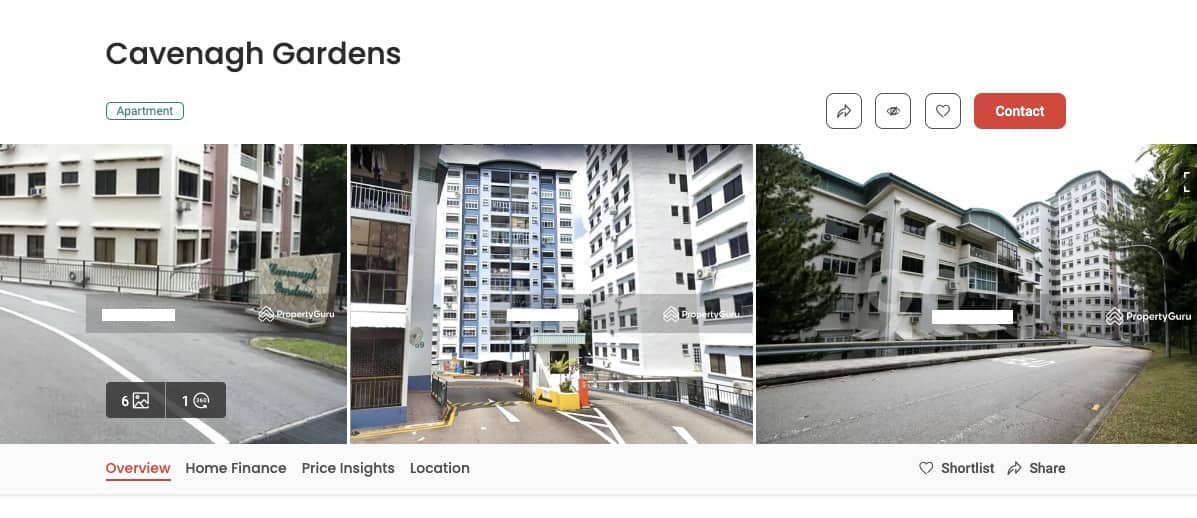 I suppose if it's a sub sale unit (i.e., not yet complete), there may be a point to this; but in that case, images should include the floor plan. For resale units, one or two pictures showing the condition of the exterior block is fair; but not every picture should be from the exterior.
A picture of the condo façade is mostly useless to any prospective buyer. A picture of just the condo façade, plus an unusually low price and no interior pictures, may just be a scam or fake listing.
4. Claims of views that are not supported by the images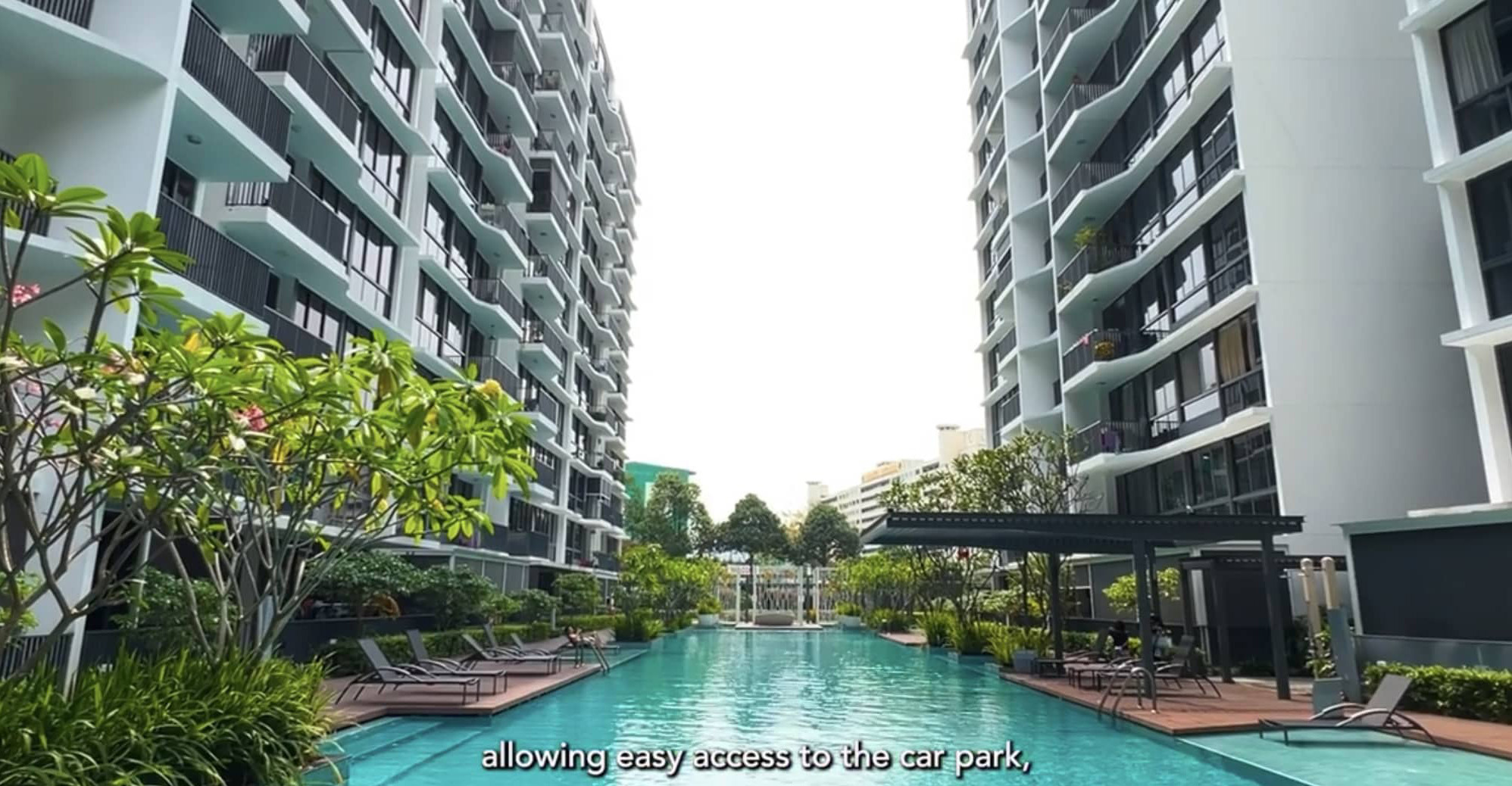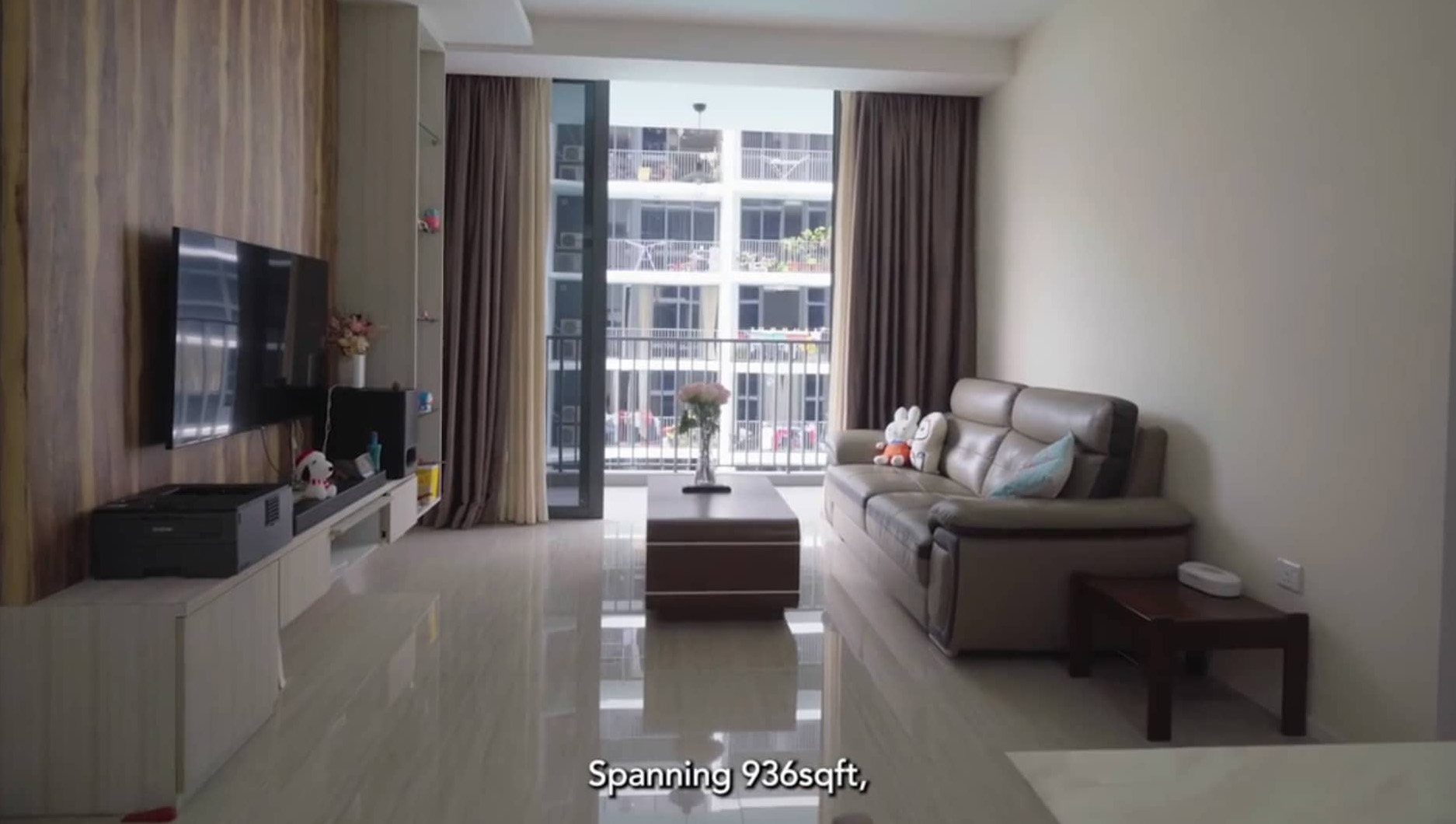 Credits to one of our readers for sending the above photos in
If the description says there's a great view overlooking the park, a pool view, or a waterfront view, then there would logically be pictures supporting it. The seller would want to show it off.
But if you read claims like "pool view" or "sea view", and there are zero pictures that show these, you should be skeptical. You're likely dealing with a gross exaggeration of how good the view is (e.g., half the "pool view" is obscured by the neighbouring block), or perhaps just an outright lie.
In fact, we've had someone write to us about this:
"I have heard a lot of agent talk about pool views with their video or whatever elusive views that is advertised interestingly only to be disappointed.
Even if I sit on the sofa in living room or put a chair sitting at balcony I still can't see the pool view!"
5. You could swear you've seen the exact same image elsewhere
In these cases, run the image through Google Image Search.
If you see the exact same picture used for a totally different address, or even for a property outside Singapore, then you're likely looking at a fake listing. You might help to prevent someone from being scammed by alerting the property portal. 

Finally, as serious as scams may be, don't take this as complete gospel either. There definitely may still be cases where the agent or seller is just lazy, or old and not great with computers, where you may just find a diamond in the rough.
It needs experience of trawling through loads of listings to be able to tell though, so when in doubt, ask a knowledgeable property friend (or us) for help.
This aside, we've got a lot of great pics (interior and exterior) of new and resale condos, so you can check out the Stacked condo reviews if the listing pictures disappoint you. We'd also love to hear from you if you've ever seen bad or dubious listing images, and what clued you in – so comment below and tell us!