Property Picks
5 Best Condos For Stay-at-home Introverts
Ryan J
April 16, 2020

7

min read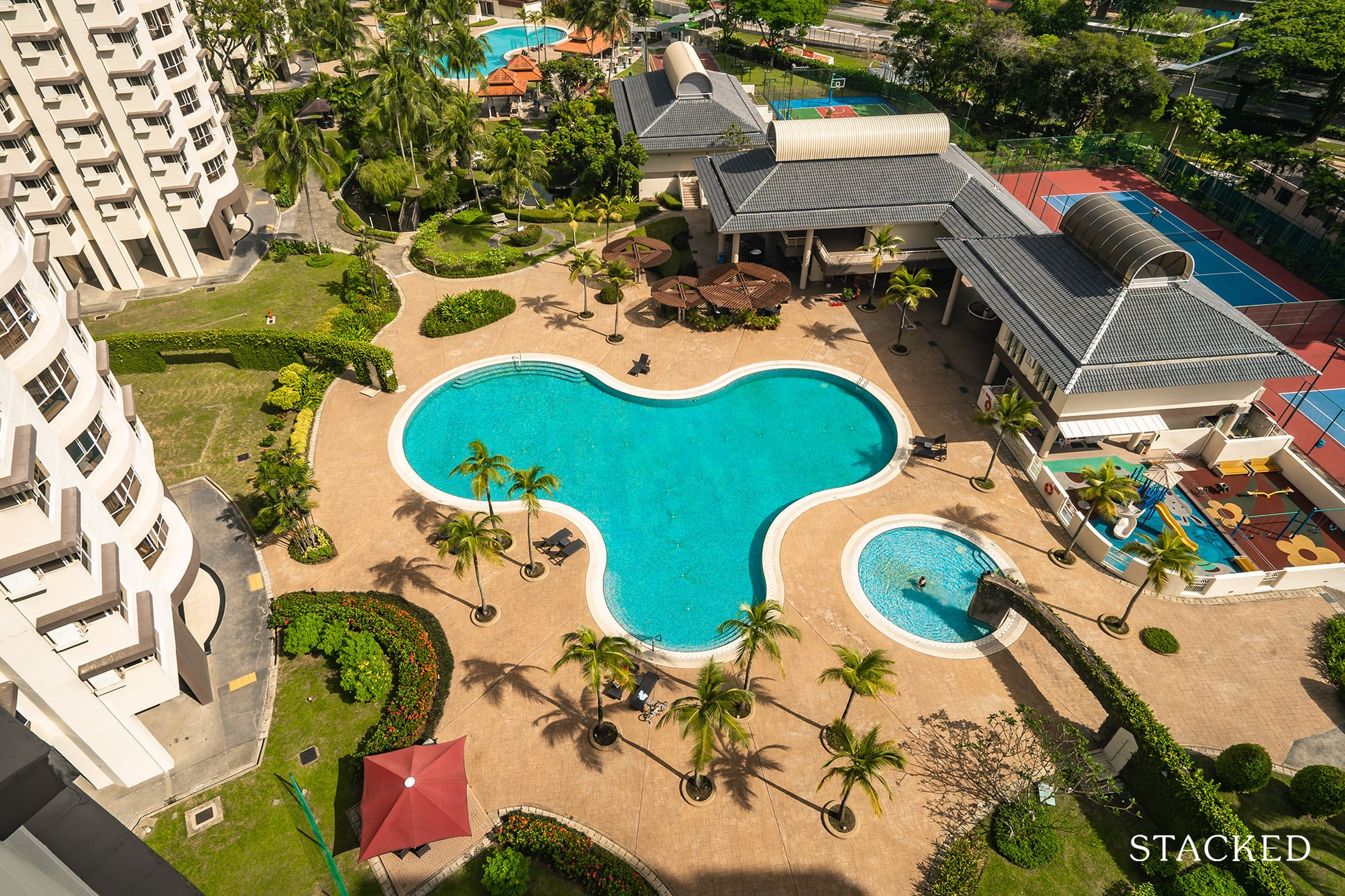 7
min read
It's eight o'clock: your day has been hell, your eyes are watering from nine hours in front of the screen, and you're not dead but you kind of wish you were.

And then somebody – probably the colleague who tells 45-minute stories at the water cooler – pops around and goes "HEY IT'S FRIDAY, WE'RE GOING TO PRETENTIOUS BAR #64 FOR THE GET TOGETHER".

Hey, we feel you. You have enough social interaction in your life; it's forced down your throat often enough.

That's why when it comes to unwinding, you want a home that's practically a castle with a moat. An ideal pad for those of us who just want to play Civilization, read Marquez novels, and not venture out as little from our condo grounds as possible.

Well, here are the best condos for that:
Best condos for the stay-at-home introvert
How have we picked the following? It comes down to what we need for personal recharging: we've picked the "best condo" based on traits like low-density areas (for minimal noise pollution and crowds), self-sufficiency (e.g. shops downstairs so you don't need to go out too often), and a few other unique quirks.

1. Coco Palms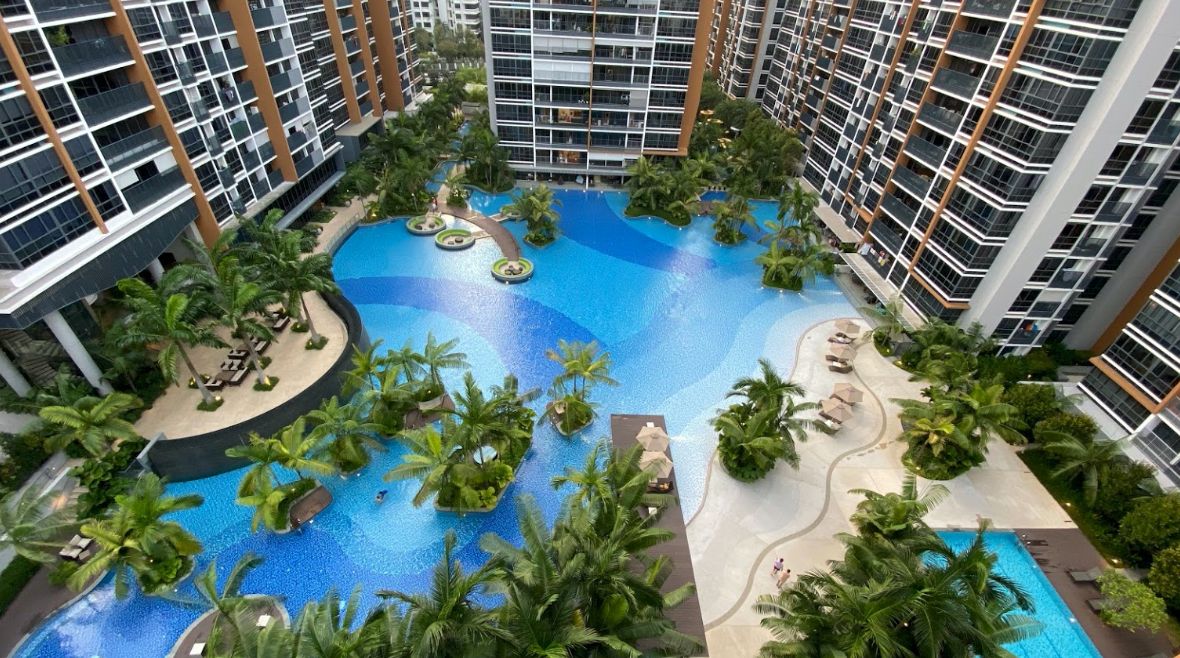 Coco Palms is a relatively new condo, completed back in 2018. This 99-year leasehold development by CDL is on the larger side with 944 units; but despite this, it's actually one of the best condos for the stay-at-home crowd.

As the name Coco Palms implies (besides a Friday night special rum brand), the entire development is themed on a beach resort. However, the developers failed. The residents didn't get a beach resort, they got better than a beach resort.

Coco Palms is superior on every level: it has the same feel and facilities like a resort, but minus the vomiting drunk tourists and risk of tropical malaria. Instead, you get some of the best looking pools, one of which is even actual saltwater, so now you can go to the beach without going to the beach.

There's also an Onsen garden, which gives you a place to take a quiet hot bath. A quiet dip, by the way, is surprisingly hard to get in some condo pools*. This facility is accompanied by a meditation deck, a Zen garden, and a tea pavilion. At last, a developer who realises not all of us wants to have a loud match with Chad and Amy on a tennis court. These are facilities that we quiet types can appreciate.

(Like us on Facebook, to get an update when we do an in-depth review of this development)

Info sheet:
Address: Pasir Ris Grove (District 18)
Developer: City Developments Limited
Site Area: Approx. 446,857 sq.ft
Tenure: 99-years
TOP: 2018
Units: 944
*Many condos have pools packed with screaming children, people who bring extended families of apparently 500, and at least one clown who owns a pool float big enough to rescue a sinking oil tanker. Always view the pool area of a condo after 6 pm or on weekends, to check for this.

2. Meyer Mansion
Meyer Mansion is the latest luxury East Coast development by GuocoLand. Right off the bat, it strikes the right notes by being small on unit numbers (200 units), while still having two pools.

Great for those of who want a quiet dip in the pool, or to sit by the poolside with a glass of wine and a Milan Kundera novel, and no yelling two feet from our ears.

This may also be one of the best condos to date in terms of its layout: a single 25-storey tower, with the other 80 per cent of the land plot reserved for common facilities. That means every unit is either facing the nearby enclave of landed housing, or the ocean – not the back of someone else's condo. If you're into watching the ships come in, you'll love almost every unit here.

There are no penthouse units – the topmost units just have higher ceilings, and there's nothing on top of them (that means zero disturbance, from people going up there to play tennis or something). Actually there's no tennis court at all (you get another pool instead), but we're the demographic that may smile at that.

Finally, you can get private elevators to your own unit. No running into Mrs. Ng downstairs, who will ask you the same 20 questions about your job, your day, your plans, etc. every time you get in the lift with her.

(Check out our super in-depth review of Meyer Mansion.)

Info sheet:
Address: Meyer Road (District 15)
Developer: GuocoLand
Site Area: Approx. 85,249 sq.ft
Tenure: 99-years
TOP: 2023
Units: 200

3. The Boutiq @ Killiney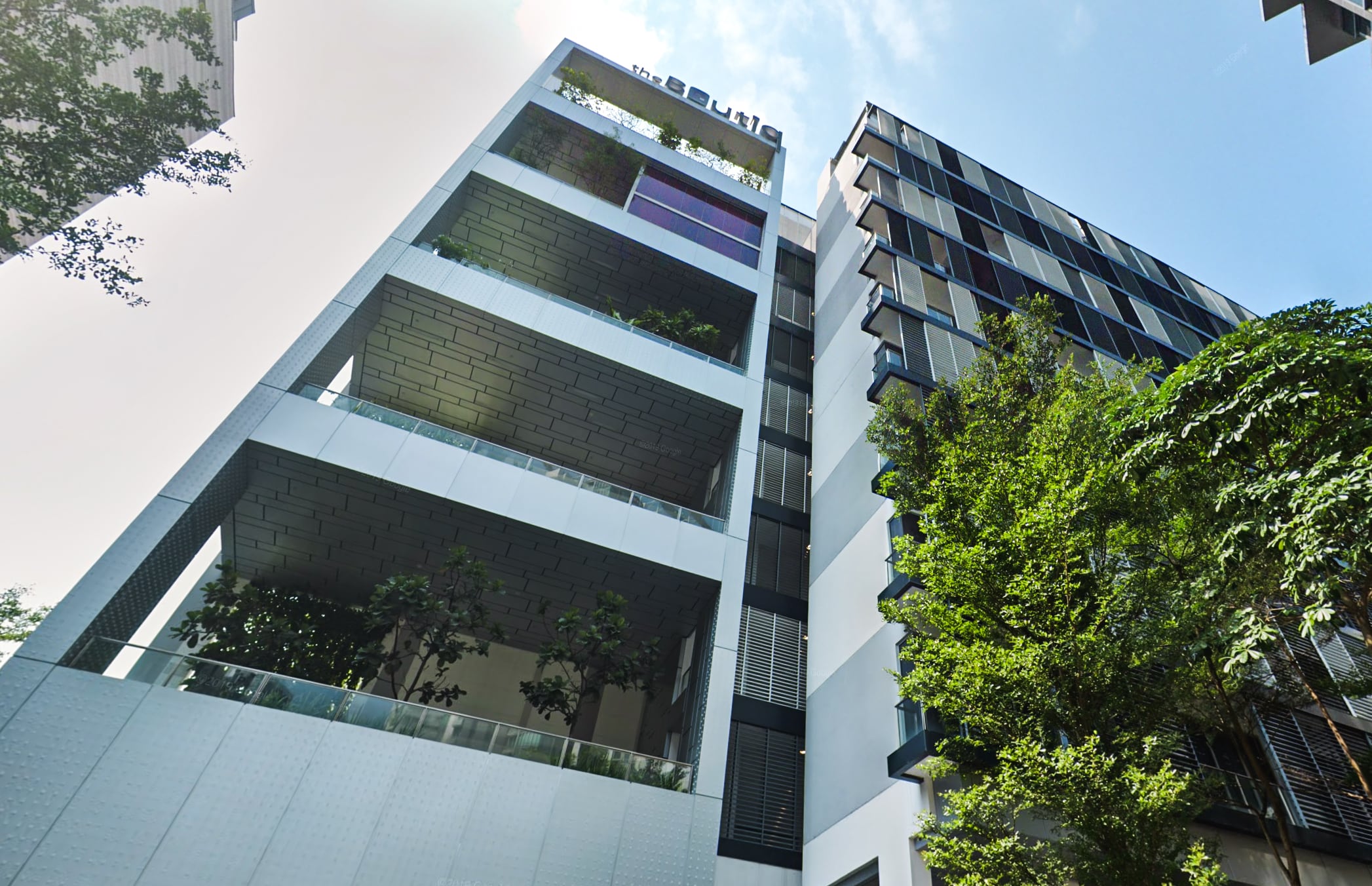 Say you want a condo in the heart of Singapore, but without the drawbacks like tourist crowds, traffic, the constant hum of people, etc. One of the best condos for that right now may be The Boutiq @ Killiney.

This is an older condo (TOP was 2014), but it makes up for that being a freehold unit. The Boutiq @ Killiney is in the River Valley area, along Killiney Road – that's the stretch behind Orchard Central.

Read this next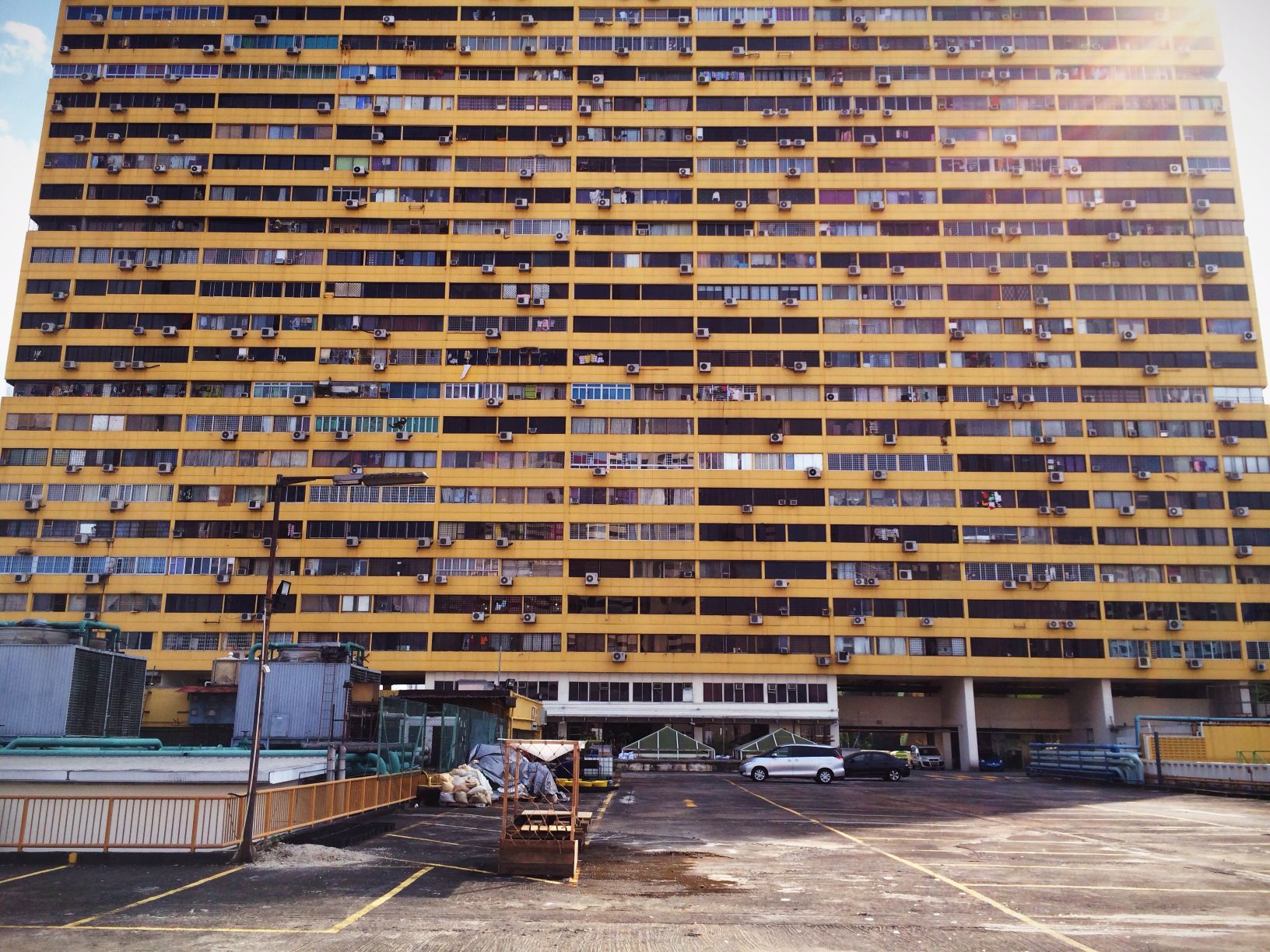 This is a fantastic location since it's just minutes away from Orchard and Dhoby Ghaut – but also tucked into a corner where the traffic and crowds don't spillover. The surroundings are mostly a quiet residential enclave.

The facilities include a reading alcove (amazing how few developers cater to readers these days), five sky gardens so you can pace without ground floor noise and a Spa Sanctuary on the open rooftop. 

There's also a 24-hour NTUC within walking distance, so you can do your grocery shopping at three in the morning when it's quiet; no one is around to judge you for buying six tubs of ice-cream in your pyjamas.

Oh, and The Boutiq – as the name implies – is a cosy, small development with just 130 units.

(Like us on Facebook, to get an update when we do an in-depth review of this development)

Info sheet:
Address: Killiney Road (District 9)
Developer: Tee Realty Pte Ltd, Heeton Holdings Limited, KSH Holdings Limited
Site Area: Approx. 39,972 sq.ft.
Tenure: Freehold
TOP: 2014
Units: 130

4. Dairy Farm Residences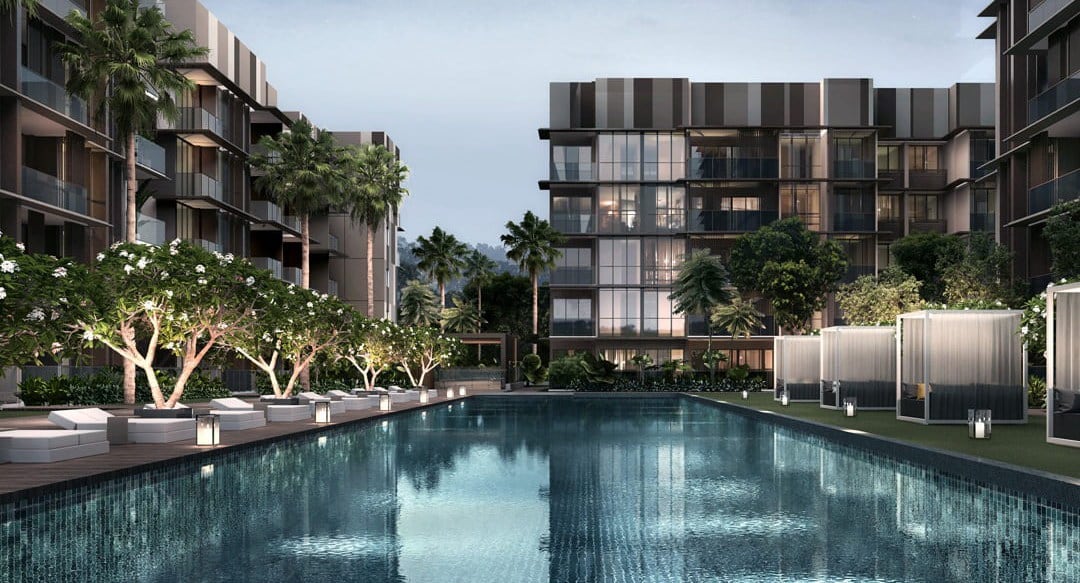 Some introverts prefer a laid-back country atmosphere, away from the concrete jungle. As the name Dairy Farm Residences implies (besides a supermarket butter brand), this development takes full advantage of the peaceful, upscale Bukit Timah region.

Just to give you an idea of how secluded this area is, this condo is the first development in the Dairy Farm area in over six years.

Dairy Farm Residences consists of five towers (two of them 15-storey and two are five-storey), plus a retail podium. The retail; portion includes a supermarket, F&B outlets, and a food court; many of these have a delivery service and will run up the items straight to your door. It's heaven for those who hate going out on grocery runs and braving the crowds. There's even a child care facility in the podium, so you don't need to drive an extra distance to pick the children up.

As for the nature parks, look, we stay-at-home types prefer to enjoy it from the comfort of our living room. Almost every tower here gives a good view of the nature parks (a 270-degree view to be precise), with few other high rises in sight. This may be the closest you can get to a "quiet country living scene" in Singapore. Out of all the condos on the list, this is without a doubt one of the best condos in Singapore if you love that greenery view.

Note: The nearest MRT station is quite far away; Hillview MRT isn't really a walkable distance. But there's a shuttle service, and the seclusion/exclusivity is kind of the whole point here.

(Like us on Facebook, to get an update when we do an in-depth review of this development)

Info sheet:
Address: Dairy Farm Lane (District 23)
Developer: UED Residential Pte. Ltd.
Site Area: Approx. 41,2610 sqft
Tenure: 99-years
TOP: 2024
Units: 460

5. Bullion Park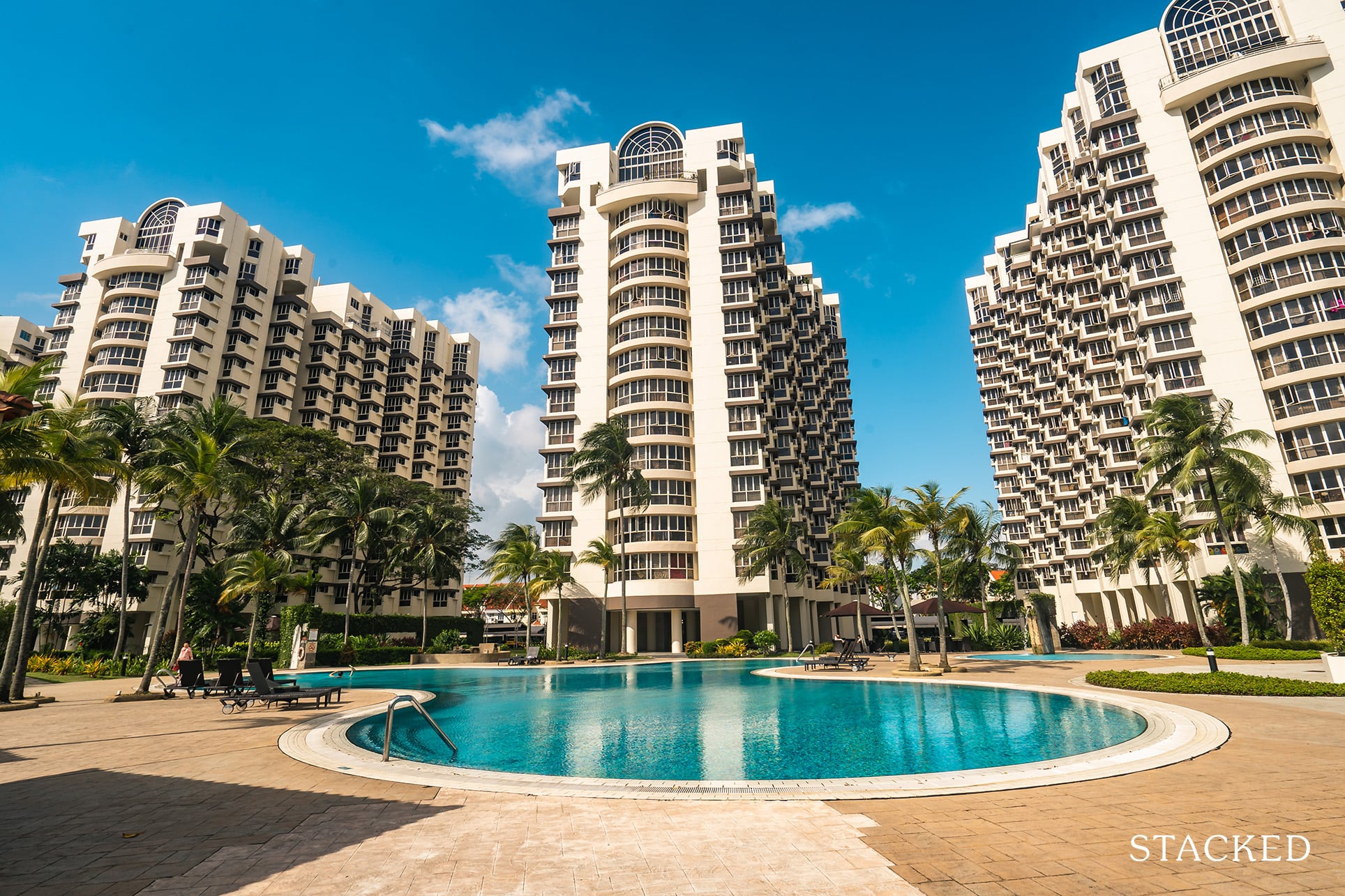 Do you know the problem with being a stay-at-home type in Singapore? The homes are really kind of small. Sometimes you prefer to stay home to play with the children, roll a ball around with the dog, do arts and crafts, etc., but it's hard to do that in room sizes that make Changi prison inmates feel sorry for you.

What you want is a unit like they have in Bullion Park. This is an older condo (TOP in 1993, but it's freehold), from a time when rooms were big enough for the whole family to play – truly one of the best condos when it comes to size.

Bullion Park exemplifies that, with 472 units on a land plot of 515,171 square feet. By way of contrast, the biggest condo development today – Treasure at Tampines – is over 700,000 square feet, but packs 2,203 units into that space.

Let that sink in for a moment.

Bullion Park is also in a low-density housing area, so almost every unit gets an unobstructed view. If you want to feel like you're in your own little castle on a hill, this is it.

The facilities are massive, including impressive ponds to lounge beside, ball courts that will give you an asthma attack just walking across them, and rooms for an ancient game called Squash (times were different. Will Smith could play a teenager when this place was built).

The drawbacks? A 23-minute walk to the MRT station, and relative isolation that means driving out for groceries, etc. Neither of which, you may notice, are huge drawbacks for those of us who want to escape the urban maze.

If you drive, the trade-offs are more than worth it: living space large enough that the family won't feel confined at home, and an enclave free of honking trucks and the MRT rattling your windows.

(Ps. There's a Montessori school in Bullion Park. Heck, the whole Ministry of Education can probably fit in Bullion Park.)

Check out our super in-depth review of Bullion Park!

Info sheet:
Address: Lentor Loop (District 26)
Developer: Far East Organization
Site Area: Approx. 515,171 sq.ft
Tenure: Freehold
TOP: 1993
Units: 472
Staying home isn't "boring" if you have the right property
With the right facilities and environment, home is never a place with "nothing to do". It's all about finding that "you-shaped space", a property that fits with your lifestyle and preferences; and that happens to be true whether you're an introvert or not.

So what do you think of our best condos for stay-at-home introverts list? Whether you agree or disagree let us know in the comment section below! If you have any suggestions to add feel free to let us know too.

We can help you find the home that's right for you, on Stacked Homes. Come by for an educational, non-salesy look at Singapore's property options.