Resale HDB
19 Resale HDB Flats That May Be More Valuable Now (Thanks To The New Prime/Plus Model)
Ryan J
September 16, 2023

2

min read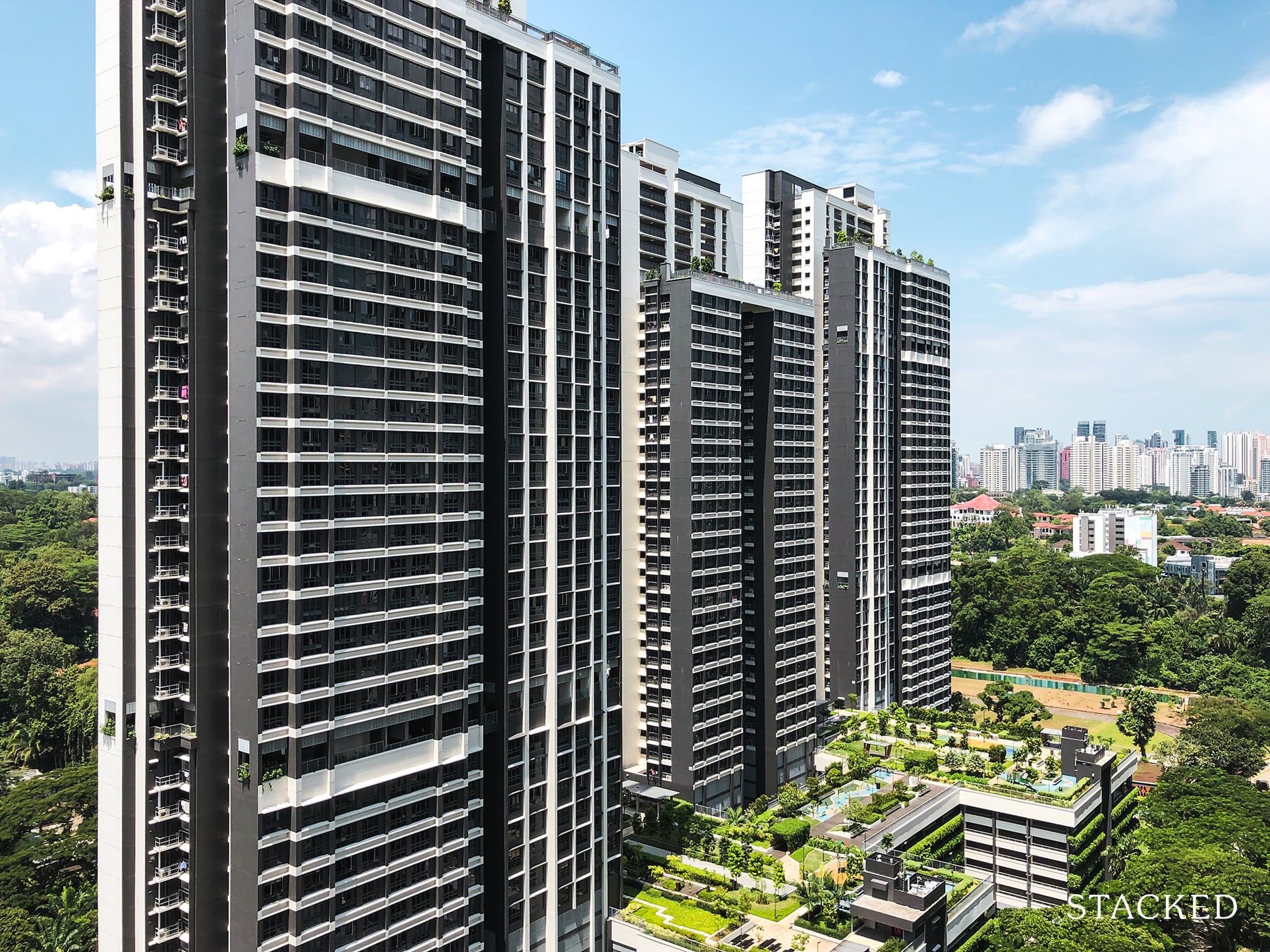 2
min read
With the new Prime, Plus, and Standard classifications, the top winners are the owners of certain mature-area flats. These existing flats don't have 10-year MOPs or Subsidy Recoveries but are every bit as desirable as a newer Prime or Plus flat. In light of that, here's a list of HDB projects that might see increased demand; most of them are across the road (or otherwise very close) to existing Prime areas:
Existing resale flats close to Prime areas
| | | | |
| --- | --- | --- | --- |
| Town | BTO Name | Completed | Number of Units |
| Bukit Merah | Telok Blangah Beacon | Est. 2027 | 175 |
| Bukit Merah | Telok Blangah ParcView | 2017 | 1480 |
| Bukit Merah | Depot Heights | 2017 | 418 |
| Bukit Merah | Telok Blangah Ridgeview | 2016 | 492 |
| Bukit Merah | Telok Blangah Towers | 2011 | 400 |
| Bukit Merah | Havelock View | 2011 | 1,218 |
| Bukit Merah | City Vue @ Henderson | 2019 | 1,232 |
| Kallang/Whampoa | McNair Heights | Est. 2026 | 626 |
| Kallang/Whampoa | Kempas Residences | Est. 2024 | 583 |
| Kallang/Whampoa | Kallang Breeze | 2023 | 411 |
| Kallang/Whampoa | Towner Crest | Est. 2023 | 444 |
| Kallang/Whampoa | Kallang Residences | 2021 | 243 |
| Kallang/Whampoa | St. George's Towers | 2019 | 738 |
| Kallang/Whampoa | Bendemeer Light | 2016 | 624 |
| Kallang/Whampoa | McNair Towers | 2016 | 861 |
| Queenstown | Ghim Moh Edge | 2017 | 1179 |
| Queenstown | SkyTerrace @ Dawson | 2015 | 758 |
| Queenstown | SkyVille @ Dawson | 2015 | 960 |
| Queenstown | SkyResidence @ Dawson | 2021 | 1217 |
| Queenstown | SkyOasis @ Dawson | 2021 | 1192 |
| Queenstown | SkyParc @ Dawson | 2020 | 810 |
Update 18 Sep 2023: Havelock View added
Notable developments from the list:
1. Kempas Residences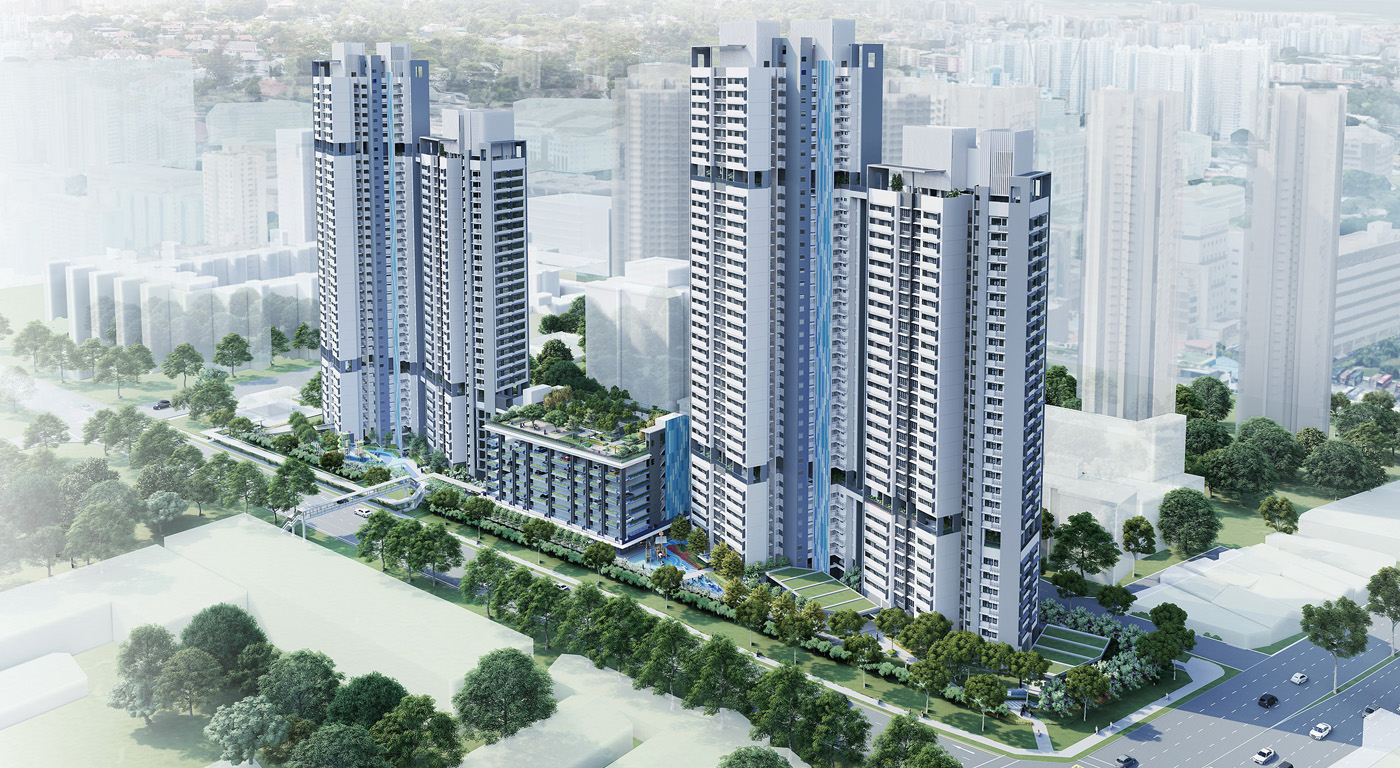 Kempas Residences should be completed sometime next year (2024), and the development seems to have taken a cue from DBSS-style developments, or Pinnacle @ Duxton. This project will have roof and mid-level sky garden facilities, providing above-ground recreational spots with skyrise views (these will be available to the public though, and are not exclusive to residents). With 4 residential towers comprising of 29 to 37 stories in height, you can definitely expect to have some good views from here.
What gets our attention is the proximity to Boon Keng MRT (NE), which is just across the road and likely to be a sheltered short walk. You are also close to Bendemeer MRT (DTL), which is likely to be less than a 10-minute walk. From here, it's only around four stops to Chinatown. Alternatively, some bus services like 145 (within a 4 minute's walk) also provide direct access to Chinatown.
Lavender Street, which you'll walk along to get to Bendemeer MRT, also turns into Jalan Besar partway before Bendemeer station. This area is well known for its various eateries, which open late into the night.
For those who don't mind a longer walk, you could reach City Square Mall on foot in around 12 to 14 minutes. This is also where Farrer Park MRT (NEL) is located, and this puts you broadly within Little India (Mustafa Centre is also close to this area).
The only drawback is that this is quite a built-up city fringe area; some families may find it's a bit lacking in greenery, or that traffic gets a bit heavy. That's an expected tradeoff for such a key location though.
2. Kallang Breeze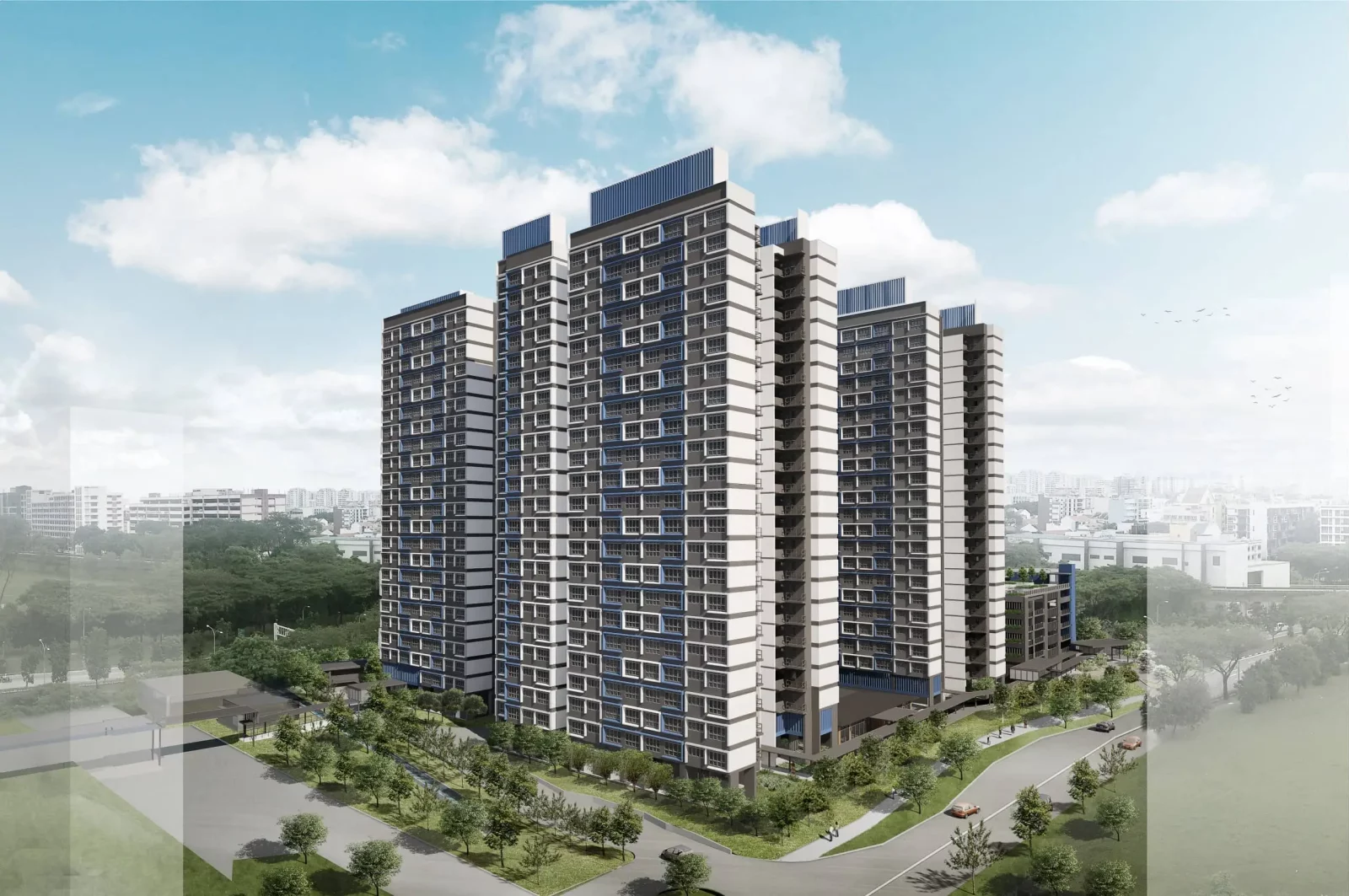 Located within Upper Boon Keng, Kallang Breeze is within a 8-minute walk to Kallang MRT (EWL). This project launched with Towner Crest (see below) back in February 2019, and was completed last year.
Kallang is one of the more desired stops on the EWL, as it's two stops to Paya Lebar, and two stops to Bugis. The third and fourth stops after Bugis are City Hall and Raffles Place, making it especially desirable to CBD area workers.
Being near Kallang MRT also means good walking access to Kallang Wave Mall, and the Singapore Sports Hub. If you walk down Sims Avenue, you'll also have access to some of the Geylang Lorongs (far from the red light area, so don't worry). The Geylang stretch is something of a foodie favourite, and it's almost impossible not to find an open restaurant/coffee shop at any hour of the day.
All in all, this feels downright unfair compared to the current September 2023 BTO launch: there are three Kallang/Whampoa sites, of which at least one is likely to be Prime. But those who secured a unit at Kallang Breeze will be spared from a 10-year MOP; and when resales begin, we expect buyers will zero in on Kallang Breeze first.
That said, be aware that many major roads and highways pass near Kallang Breeze, so drivers may be a bit frustrated during rush hour.
3. Towner Crest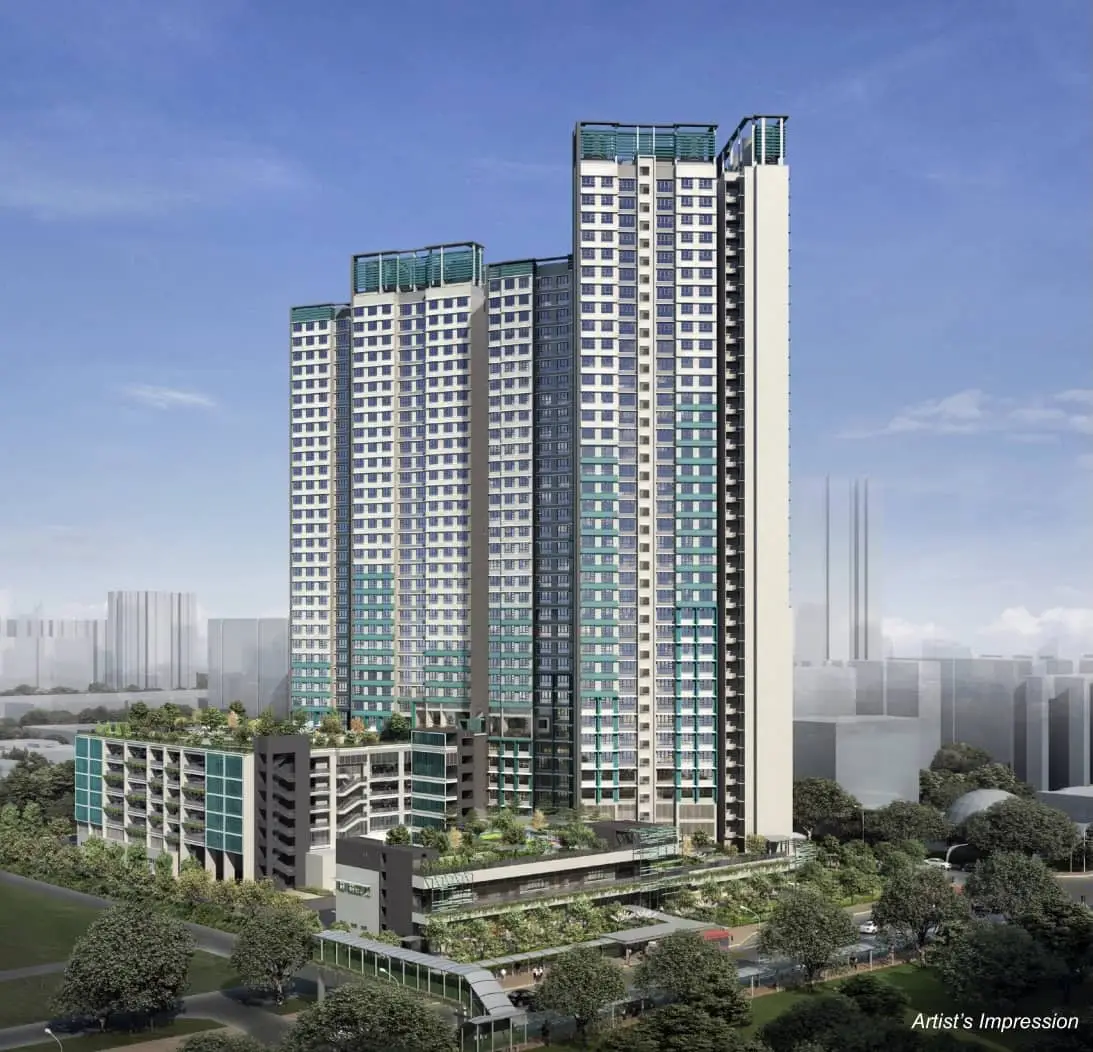 Towner Crest launched during the same sale exercise as Kallang Breeze (see above), but will be completed only this year.
This project is directly across the road from Boon Keng MRT (NEL), which also happens to be a centre of the neighbourhood. Near Boon Keng MRT, you'll find the Bendemeer Market & Food Centre, as well as numerous eateries, hair salons, bakeries, and other typical HDB amenities.
(Note: Despite the proximity, we would probably avoid the blocks that are closest to the MRT, which are also the ones closest to Serangoon Road. This area can experience a lot of vehicular and human traffic. It's probably worth a few extra minutes walk to keep some distance from the road).
Boon Keng is a particularly desirable NEL stop: it's two stations away from Little India, and the stop right after that is Dhoby Ghaut. This puts residents in close proximity to Orchard, Clarke Quay, and Chinatown via public transport; a fantastic deal for a flat that isn't even under a Prime or Plus scheme.
If you want access to the DTL by the way, it's also sort of walkable. Bendemeer MRT station is about 12 to 14-minutes on foot; so you might find it preferable to taking the train to Little India and changing lines.
As an interesting aside, one reader shared her reason for deciding against these units:
"The number of flats is one of the worst numbers, it is 444, and the place is also located at a crossroads (intersection of Boon Keng Road, Towner Road, and Serangoon Road – Ed.), and some more the flats are facing toward a busy road."
Maybe HDB should have squeezed in another unit or two to change the number!
4. Ghim Moh Edge
Ghim Moh is a proven part of Queenstown, and has a long history of producing million-dollar flats. We're highlighting Ghim Moh Edge because – besides avoiding Prime/Plus restrictions – it's also quite new. It was completed in 2017, so the MOP was just around last year; this could give it an advantage over other flats in the area, which tend to be quite old.
Ghim Moh Edge is next to the older Ghim Moh Link, which is already quite established and with a lot of amenities. There is both a Sheng Siong and an NTUC competing in this area; and you'll also find the usual amenities like coffee shops, DIY shops, and other typical HDB-area retail. NTUC also operates a FoodFare outlet (food court), so just about everything you need is within the area.
We will say though, that this level of amenities is not unusual to many (or even most) Queenstown/Ghim Moh area flats; that's precisely why this is one of the most desirable areas. The distinction is, again, age – Ghim Moh Edge manages to have all this while still being very new.
Ghim Moh Edge is also close to Star Vista, a major mall that's next to Buona Vista MRT (CCL, EWL). This is roughly a 10-minute walk (although sadly unsheltered). You can head here for more heavy-duty shopping or entertainment; and keep in mind that Holland Village is just one train stop from here, as is the tech/media hub of One-North.
We'd expect quite the premium (read: Cash Over Valuation) for flats here though, due to the powerhouse location and minimal lease decay.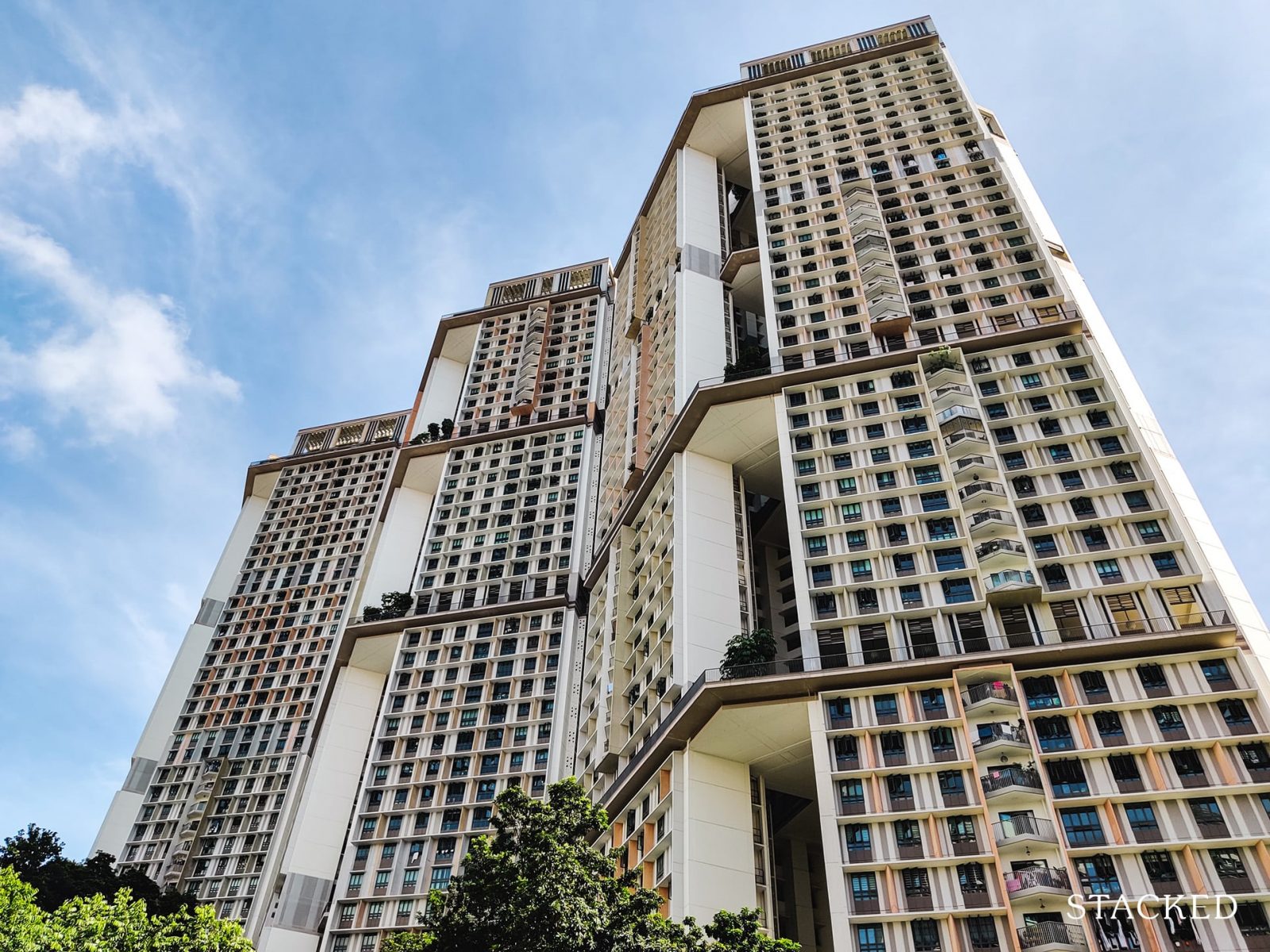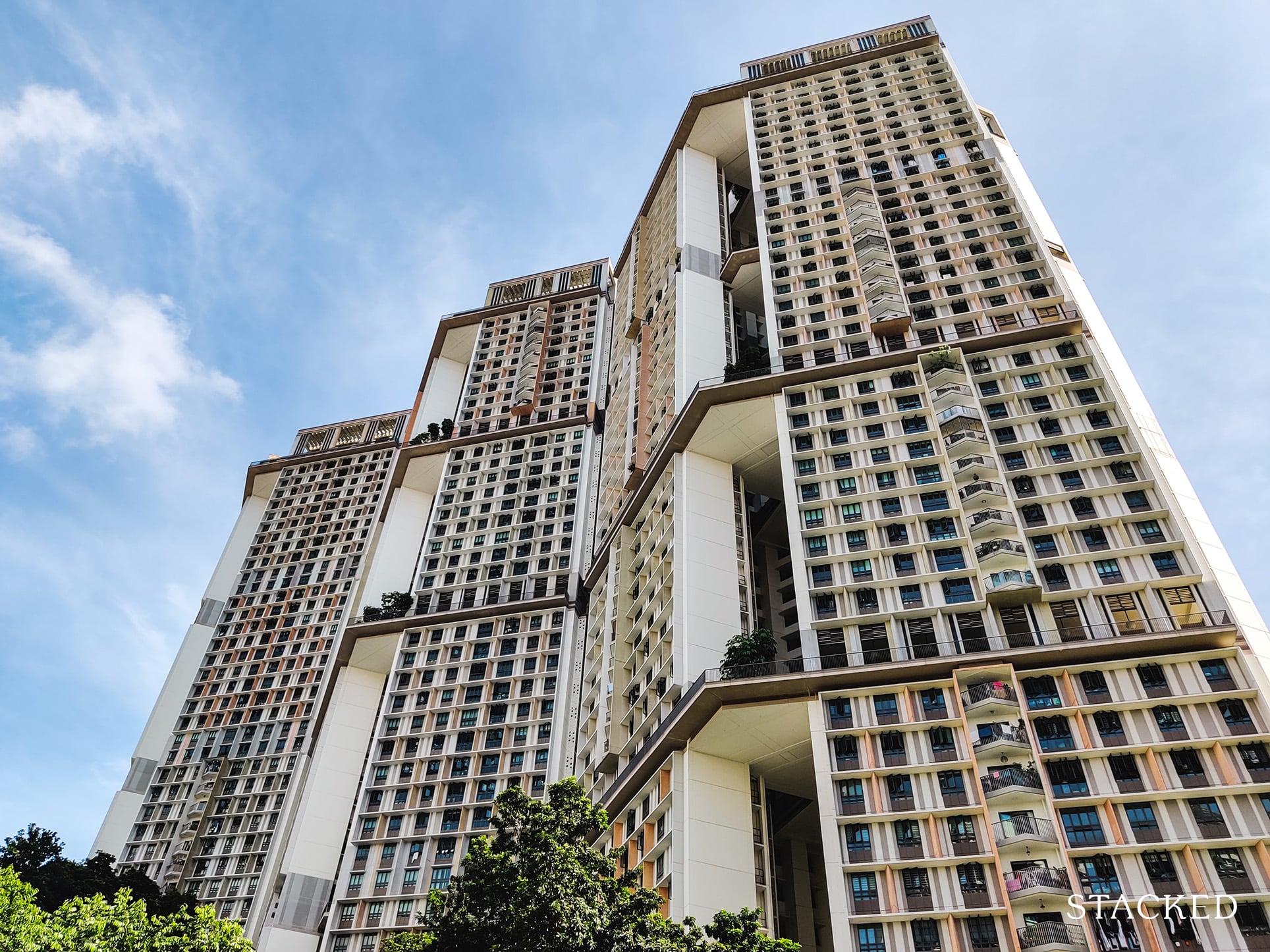 While all the developments here seem to have the same recurring theme, SkyVille and SkyTerrace were both BTO projects launched earlier and were completed in 2015, while the remaining are SERs launches that only TOPed recently.
When SkyVille launched, BTO buyers were offered three different configurations unlike the more uniform offerings of most other HDB developments.
All projects feature sky gardens that overlook the greenery at Kay Siang Road/Ridley Park GCB cluster, and are among the tallest HDB projects to date.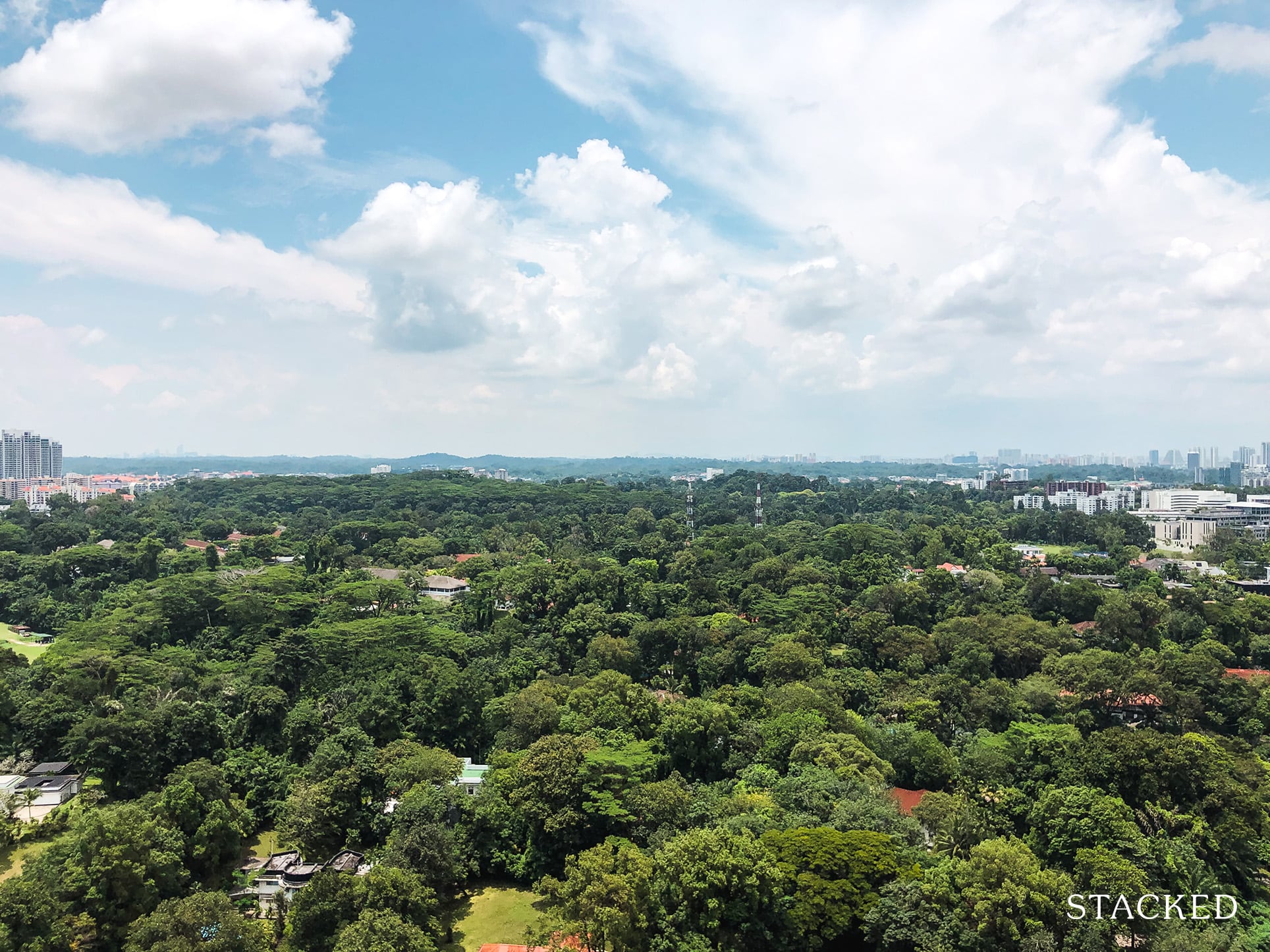 If you're getting Pinnacle @ Duxton vibes from this, you're spot on: like Pinnacle, these projects are quite experimental and are explicitly meant to pilot a new garden-in-the-sky concept for future flats. Also like Pinnacle, they're not under Prime / Plus restrictions, hence their place on this list.
These projects share broadly similar advantages in location. They're all located along the Alexandra Park Connector, and you can walk from one end to the other in around 10-12 minutes (from SkyResidence to SkyTerrace).
The distance to Queenstown MRT station (EWL) is walkable from all developments, but SkyOasis @ Dawson is the closest, around 2-3 minutes from the MRT itself. From SkyVille, it's about a 6-minute walk, while SkyTerrace and SkyParc are around an 8-minute walk away from the MRT.
The relocated Tanglin Halt hawker also moved to Margeret Drive at SkyResidence @ Dawson. Aside from this, there's a food centre in SkyOasis and SkyVille. A 24-hour Sheng Siong operates below SkyVille, while Dawson Place (about 4 minutes from SkyTerrace @ Dawson) has a 24-hour NTUC.
We invite you to read the full details of the location in our review, which covers SkyVille in depth (again, the location is broadly similar to SkyTerrace).
Like many "special" HDB projects, the uniqueness of these developments is likely to help them maintain a high price. The combination of nature from the Park Connector, great views over the GCB zone, multiple amenities in the area, good transport nodes and the five-year MOP, we expect buyers may try to get a unit here over a Prime/Plus offering nearby.
For more on HDB or private properties, check out our in-depth reviews on Stacked. We'll also keep you updated on the latest news and stories in the Singapore private property market.