5 Best (Affordable) Smart Home Devices in Singapore
5
min read
It seems like nowadays everything can be connected to the Internet, with the word smart being attached to just about anything. Smart TV, smart refrigerator, and even smart washing machine are just some of the many devices that have had their capabilities enhanced. In case you haven't heard, this is the start of the era of the Internet of Things (IoT) and smart home devices are the key to a lifetime of convenience.
Imagine coming home to a house that has been cooled just before you arrive home after a tiring day at work. The blinds are automatically shut in the evening for privacy, and you have soft music playing from your smart speakers as a peaceful ambient welcome home. Sounds like a perfect future to you? Well, some of these smart home functions can require a hefty investment of time and money. While some others, like setting up the lights to turn on and off at your fancy, can be simple and affordable to do. Fortunately for you, we have found 5 affordable smart home devices to kickstart your foray into the world of home automation!
5 Affordable Smart Home Devices
1. IKEA Sonos Lamp Speaker
IKEA has been on a roll of partnerships in recent years. When we first heard of the IKEA and Sonos partnership, it seemed like a match made in heaven: the cool Scandanavian design from the furniture giant and the wireless audio expertise from Sonos. The Symfonisk table lamp speaker and the Symfonisk wi-fi bookshelf speaker are two of the first fruits from the partnership (of which we are sure that there would be more!) As 2019 Red Dot Award winners, these smart home devices have already proved their design chops, so what is left is determining if they function as well as they look.

Design is always a subjective one, but we feel that the Symfonisk speakers would look good in a wide variety of modern home nowadays. If there is any criticism that we would level at it, multiple early reviews have pointed out that the lamp is not as bright as it could be. Nevertheless, especially in small homes in Singapore, any product that serves a dual purpose is a good one in our books!
You can find the lamp/speaker here – though you would need a forwarding address in the US!
2. IKEA Sonos Bookshelf Speaker
The IKEA Sonos Bookshelf Speaker or the bookshelf version of the Symfonisk is significantly more inconspicuous in design. If we had to describe it, it is like the difference between the male and female peacock. Which if you didn't know, the male peacock is actually the more attractive one!
We actually like the bookshelf speaker better because of how versatile it is. It will look right at home on your bookshelf (obviously) and basically anywhere you put it because of how seamless it looks. Although it does not have the same dual functionality as the Sonos Lamp, I think its versatility in design makes it more appealing. Personal opinion aside, however, both models are reported to produce very decent sound (taking into consideration their price point).
You can find the speaker here.
BONUS: IKEA has also recently announced a cool minimalist remote control for its Sonos Symfonisk speakers. It is basically a small puck-like device that allows you to play or pause music, or move back and forward between tracks. You can rotate it to increase or decrease the volume easily too. It will be available in both black and white coloursways to match your speakers!
Read this next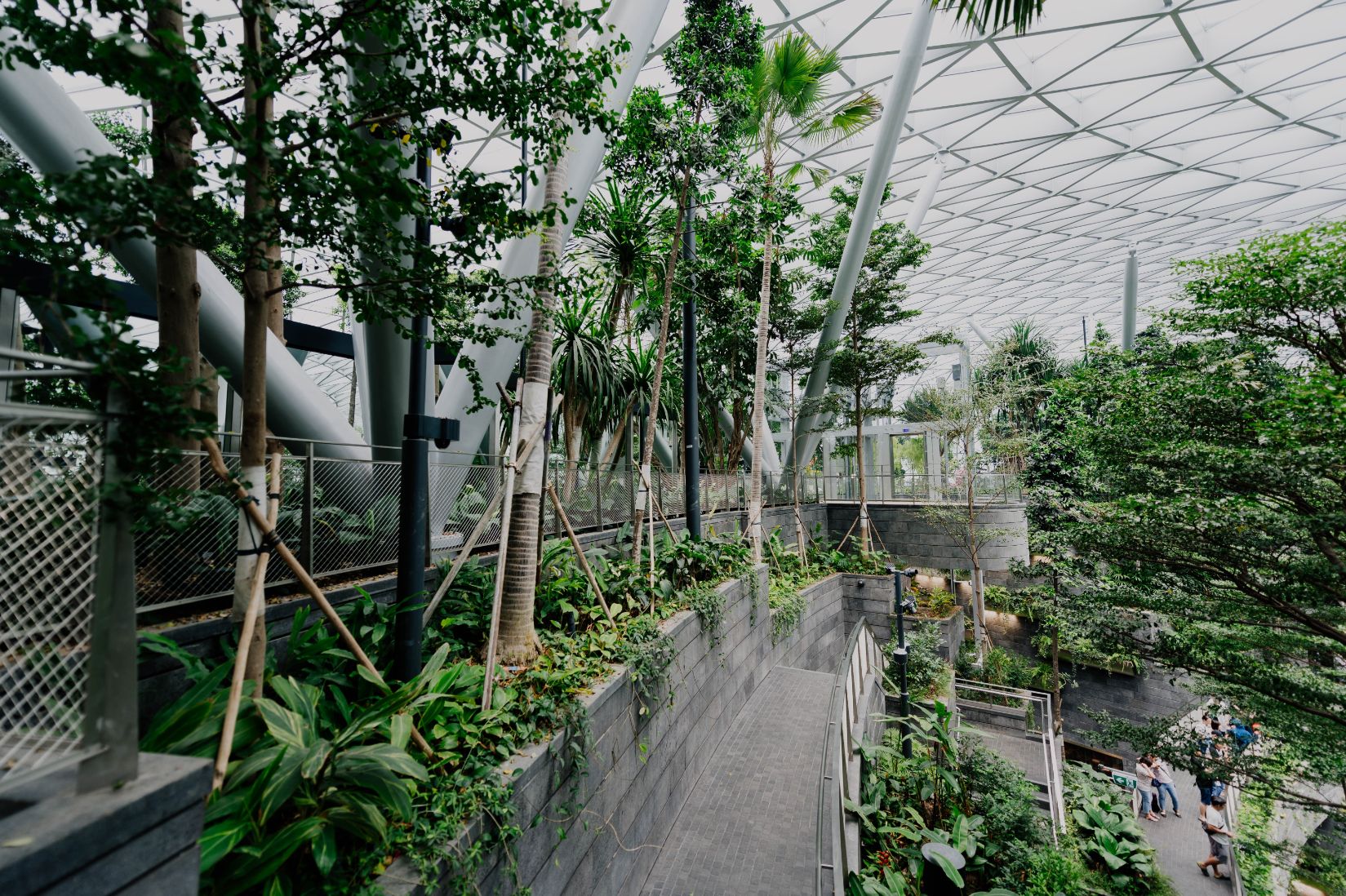 3. IKEA Blinds
Probably the most attractive thing about the IKEA smart blinds is its price point. At $134 USD, it does not break the bank at all and is an affordable option to the world of smart home devices. There are actually two variations, the Kadrilji and the Fytur. The difference between the two is the amount of light they let in, with the more expensive Fytur ($134) giving the full blackout experience.
The smart blinds have a battery that powers the motor to raise and lower the shades, with the key component being the wireless component where you can control it wirelessly with the remote, or with your phone through the IKEA Trådfri smart home app. Because the app supports voice controls, you would be able to use virtual assistants to control the blinds too! You can even set timers for the blinds, which would be really useful when you get home after work and just want some privacy at home!
You can find the smart blinds here.
4. Google Home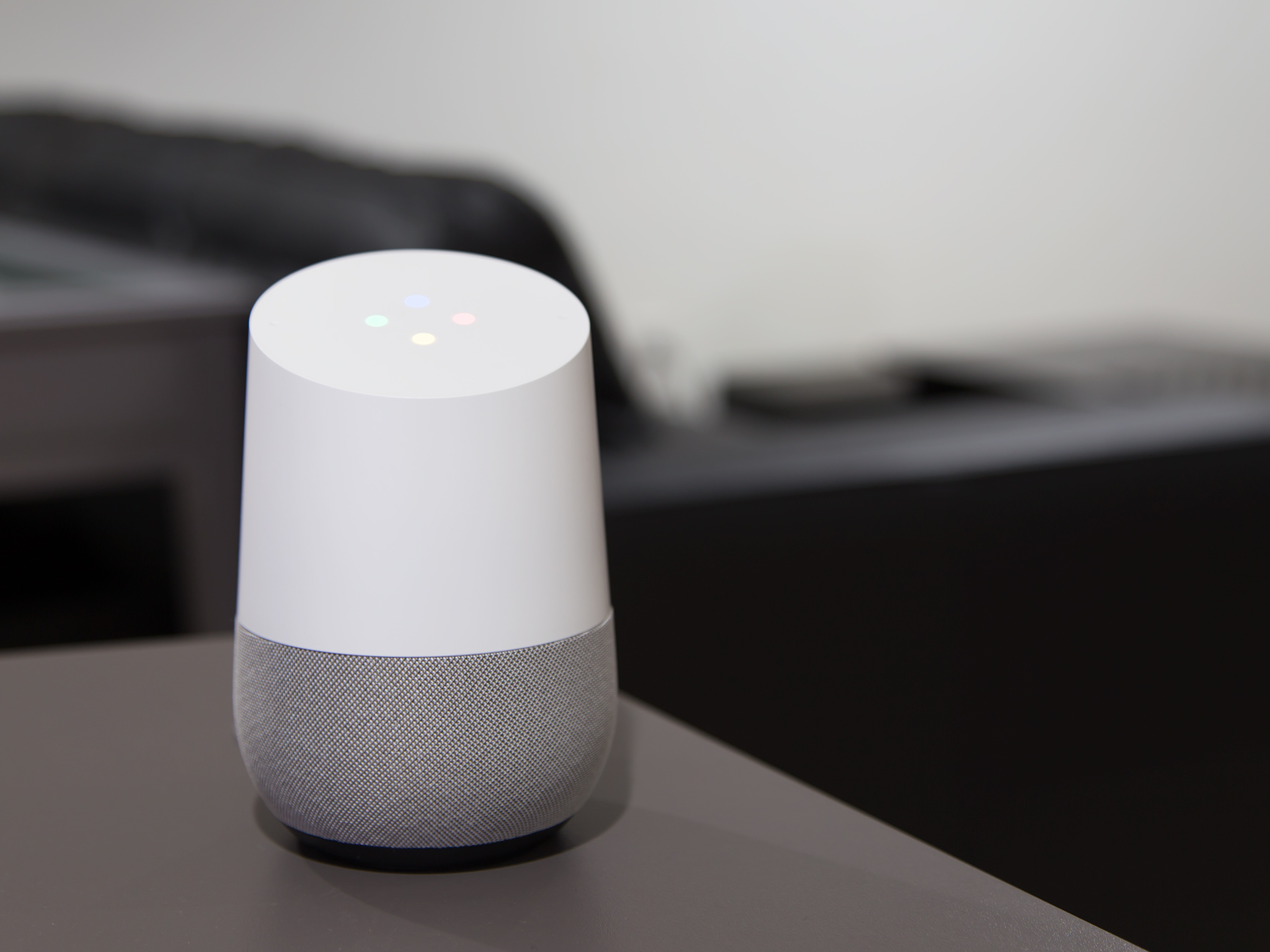 For the minimalist, the Google smart home device is a perfect blend of design and functionality. It is simple and will not look out of place when placed anywhere around the home. Unless you are a true audiophile, Google Home can even replace your speakers. So for casual listeners, this can definitely do the job just fine.
The main selling point of the Google Home device is really the Google Assistant, which you can use to ask anything you would like. You can also use it to set your morning alarms, set cooking timers or get weather (haze!) and traffic conditions. As a fun addition, Google Home can even tell you jokes. Just say "Okay Google, entertain me" and watch the magic happen!
Finally, Google Home is meant to be the hub to control all the other smart home devices in the house. So you can use it to turn compatible smart lights on or off, your smart speakers and even your blinds!
Just a word of caution, as reportedly recordings from the Google Assistant was made accessible to some contractors that the company used to better understand language patterns and accents. To some people, this is obviously a huge no no, so this really depends on your level of privacy that you want to maintain in your home.
You can find the Google Home here.
5. Xiaomi Mijia Smart IP Camera
As with all Xiaomi products you see nowadays, they are generally white-based and very minimal looking (in a good way). It is no different with this Xiaomi Mijia smart home device. The camera comes with a stand and magnetic mounts in which you can place in a more discreet location if you so wish. It comes with a full HD resolution, 1/2.7 inch CMOS sensor and a 130 degree wide angle view.
Some other important features of the camera include a night vision, so that you can see more clearly at night, up to a range of 10 metres! The next is motion detection. The camera will actually alert you if they detect an unwanted intruder in your house. It also comes with two-way intercom, so that you can listen in as well as communicate with anyone at home. Last but not least, what makes it a smart home device is the integration with the Xiaomi Mi Home app, where you can get updates and be aware of what is going in your home from anywhere you are!
You can buy the camera directly here.

SHARE