On The Market
Inside A Serene Apartment Sanctuary Nestled Amidst Lush Greenery
Stacked
September 7, 2023

4

min read
4
min read
In this week's episode, we explore a beautiful home in the prestigious District 10 area that has been featured in numerous design journals across the country.
This three-bedroom unit has been listed on the market for $3.5m, and is set on the top floor at Holland Hill Park. Over time, it has garnered plenty of attention for its gorgeous arched windows and green views, alongside an opulent study – which was specially customised with bespoke wooden pivot screens.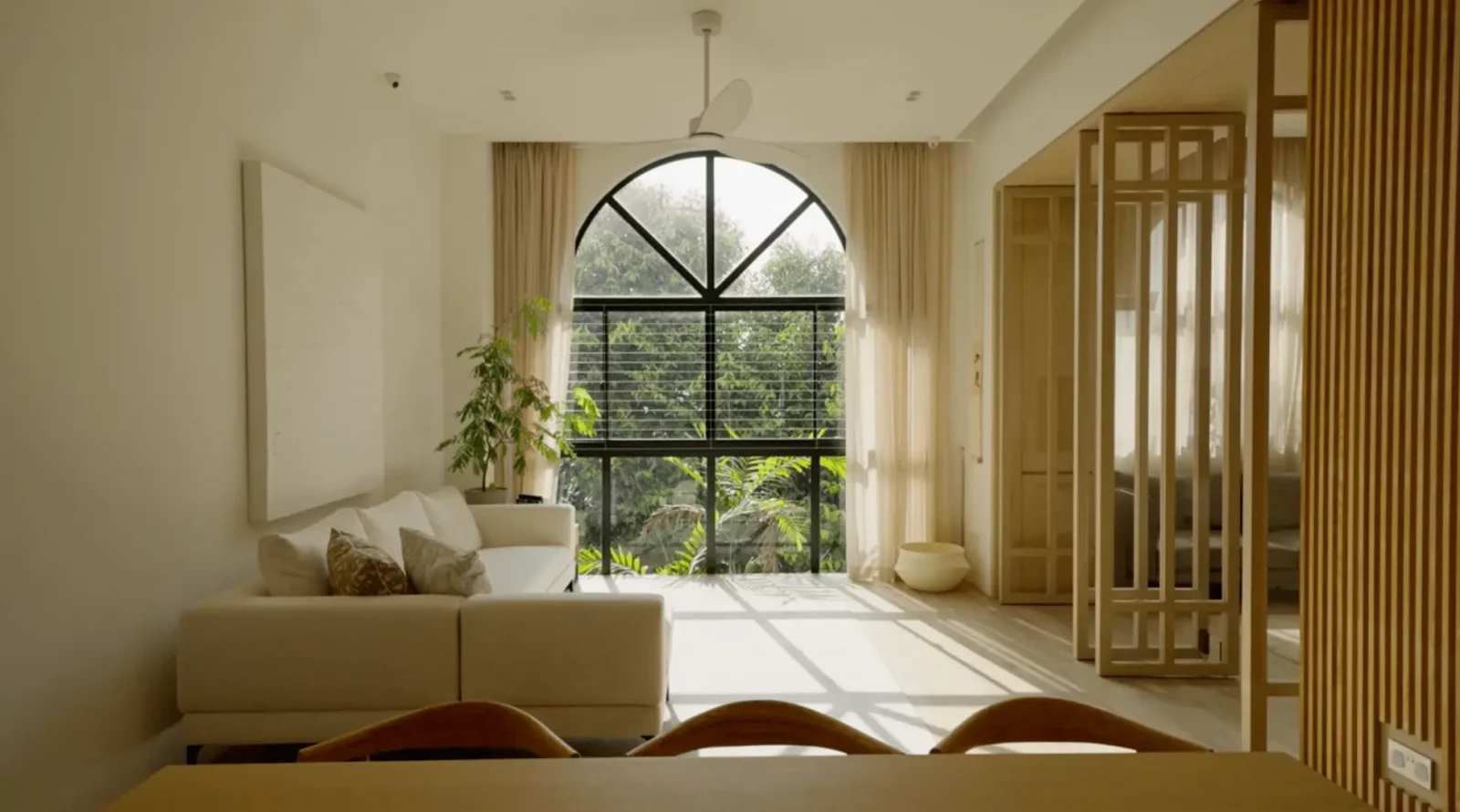 The home spans 1,539 square feet, featuring two bedrooms, a dedicated study, and two baths. It's also built with an open layout – which means it is devoid of structural pillars in the middle, allowing future owners to fully customise the entire space to their liking.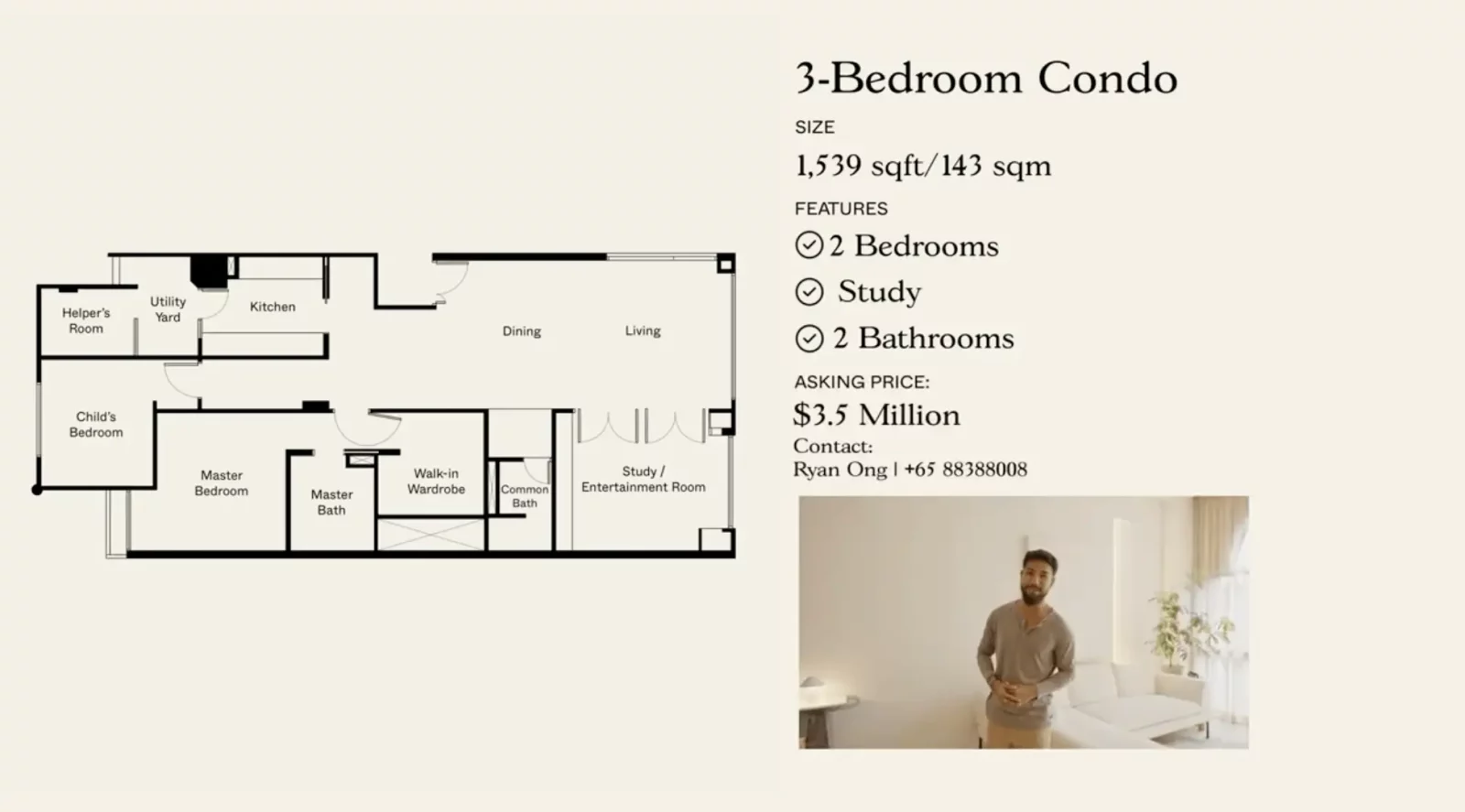 An entry nook at the beginning allows for private transitions in and out of the home, separate from the main common areas.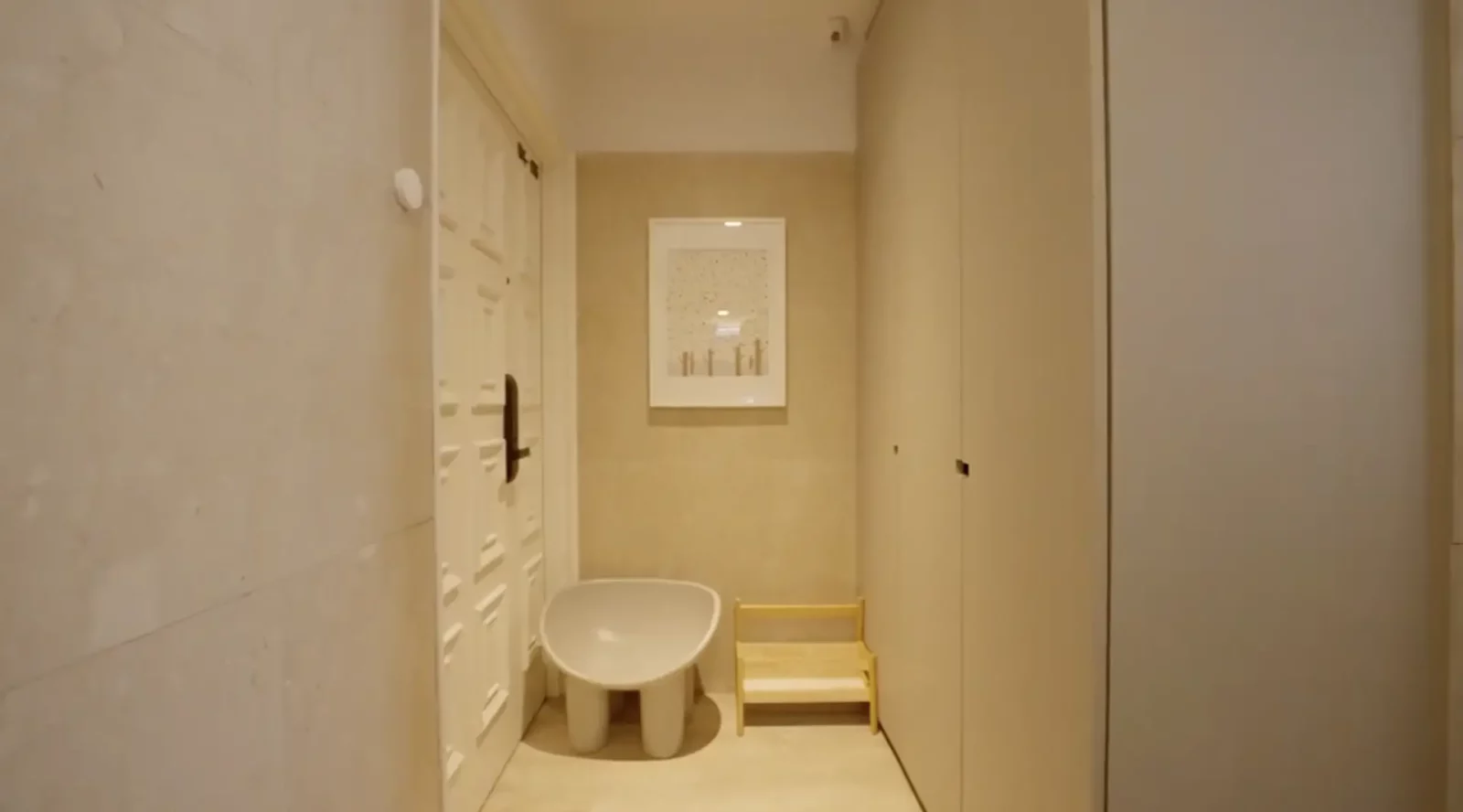 Inside, you'll find an open floor plate with high ceilings that gives you this rare sense of spaciousness upon entering the home.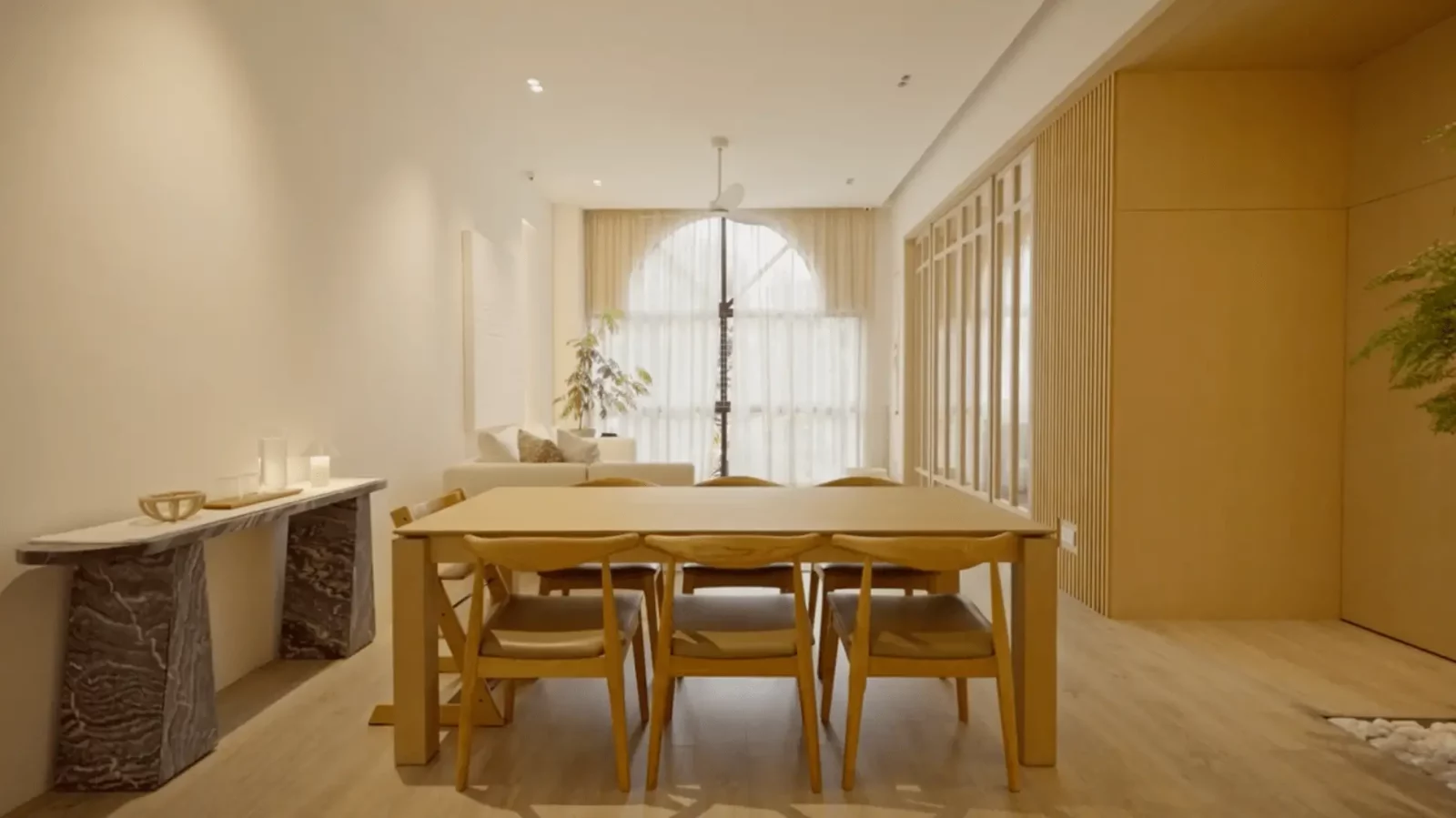 The dining area is set in the foreground marked by an eight-seater table and a beautiful grey marble console next to it.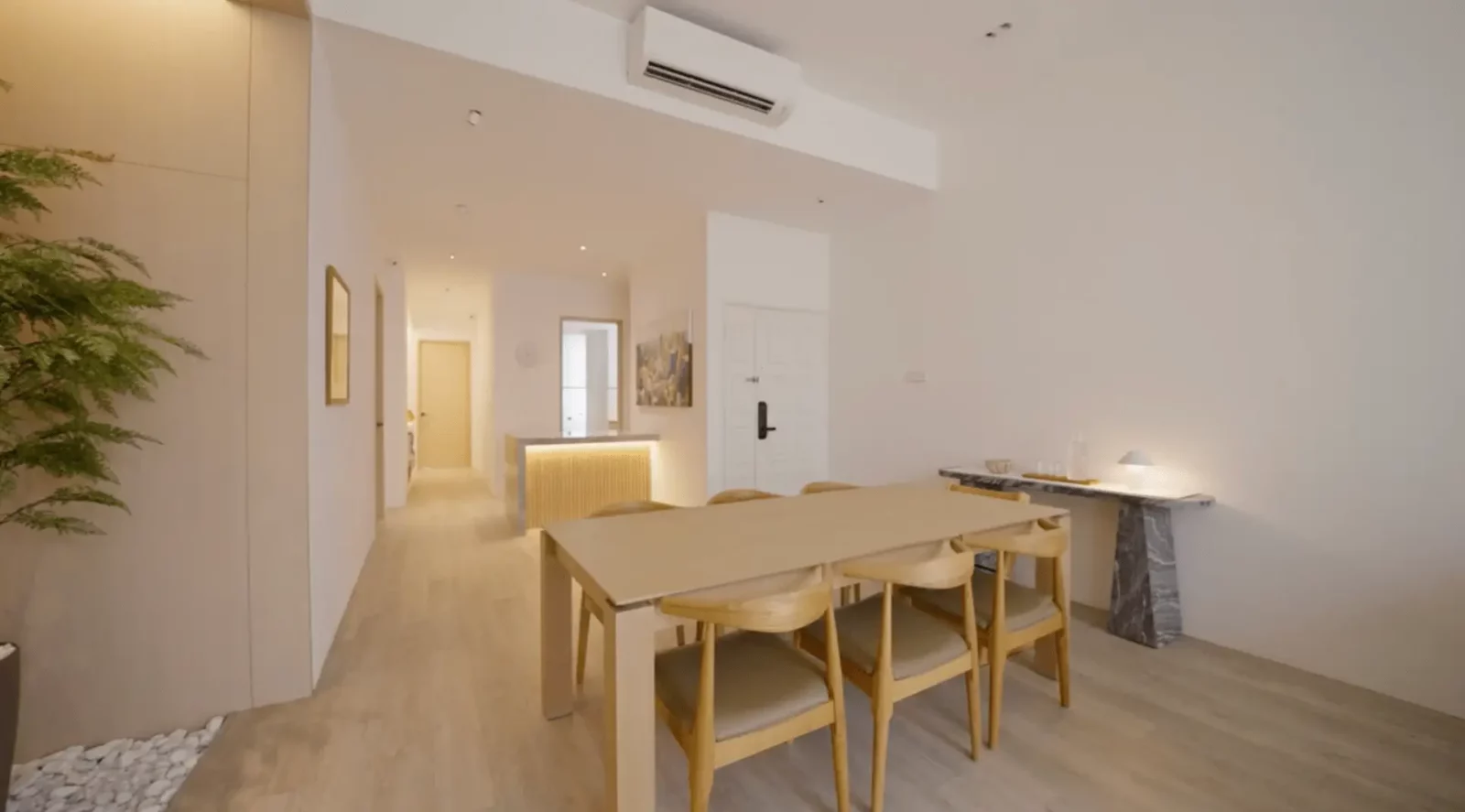 Across, is the common bath, which has been subtly separated from the main areas by this peaceful plant atrium.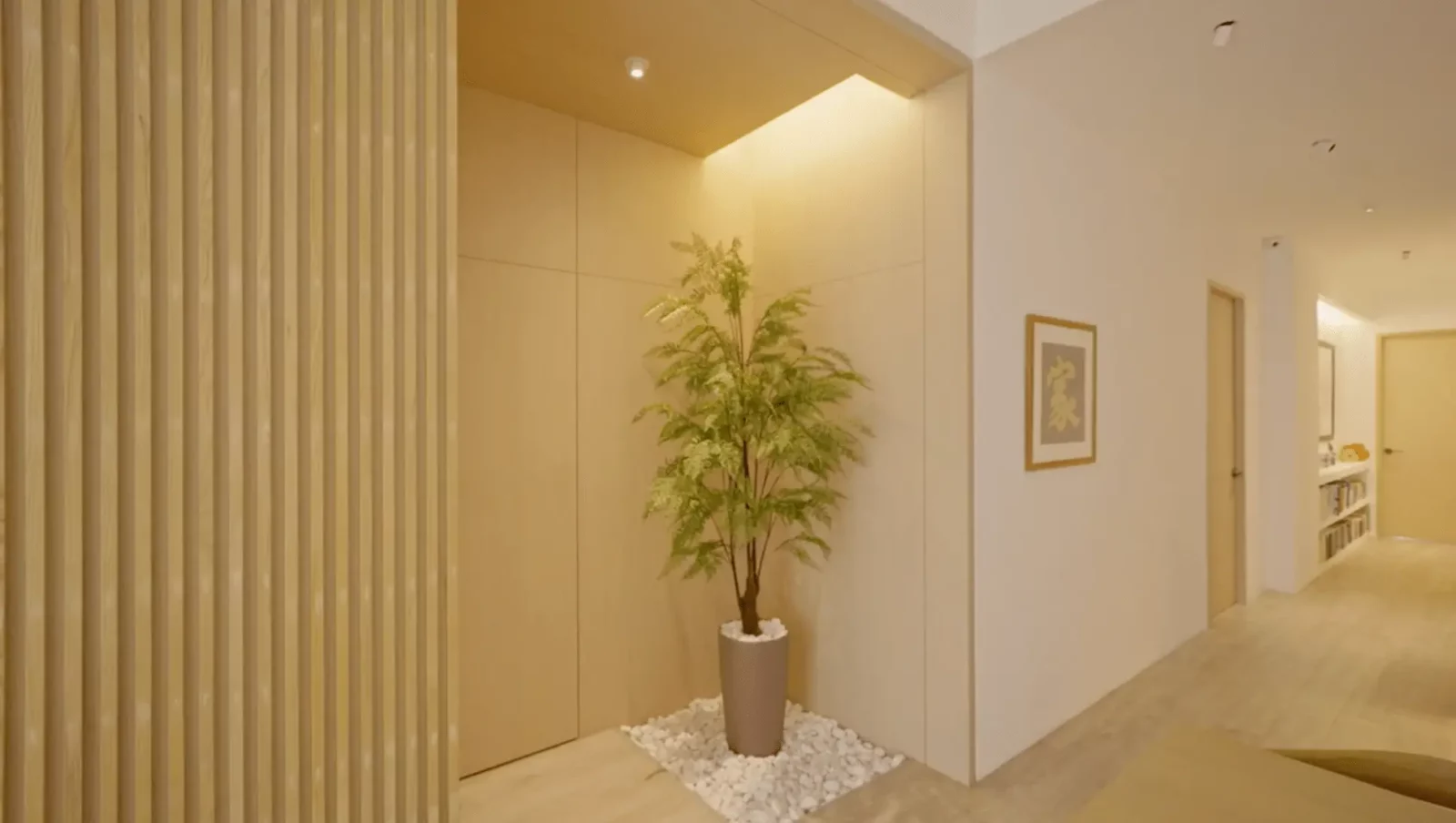 The moody theme continues into the bathroom, boasting exquisite stone and marble textures. A shower area is hidden behind the stone walls, to create the visual effect of being in a powder room.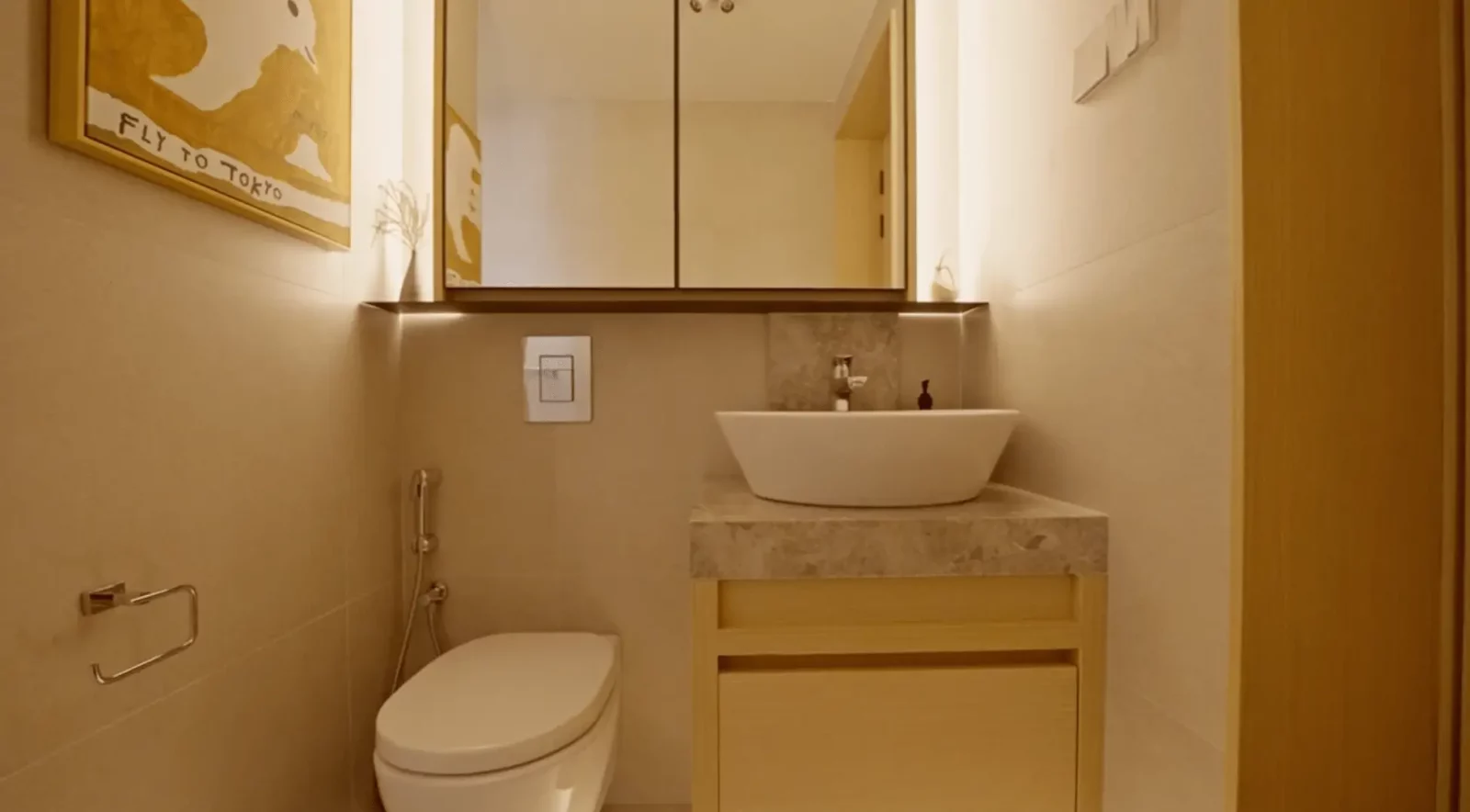 The living room has to be the highlight of this home. Its massive arched windows bathe the common areas with sunlight, offering picturesque views of lush greenery outside.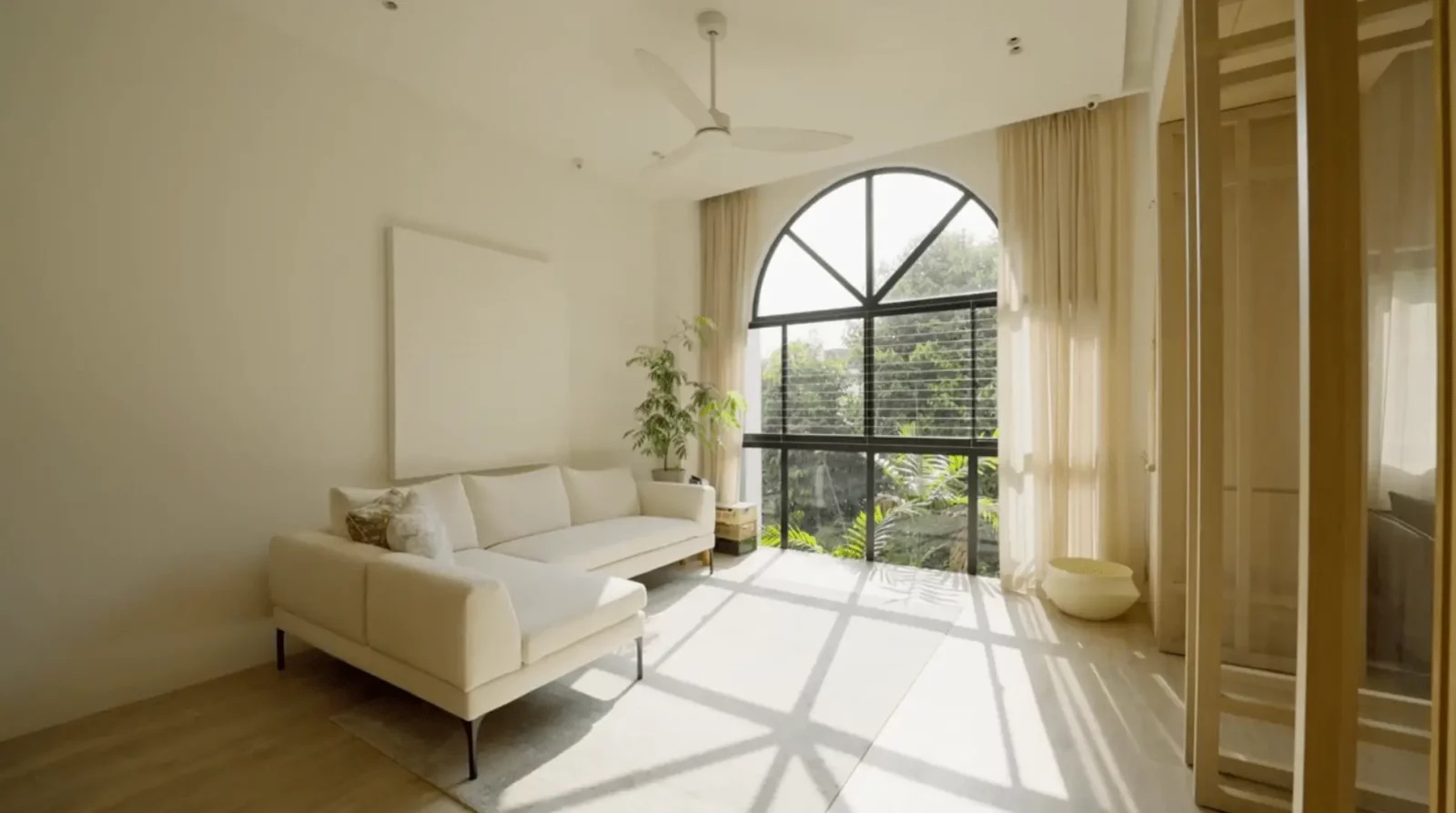 The decor here is a tasteful blend of neutral-toned furniture pieces, creating a minimal yet elegant ambiance for the owners to relax in. There's even a self-designed putty art piece here which quietly adds character, without detracting from the soothing theme.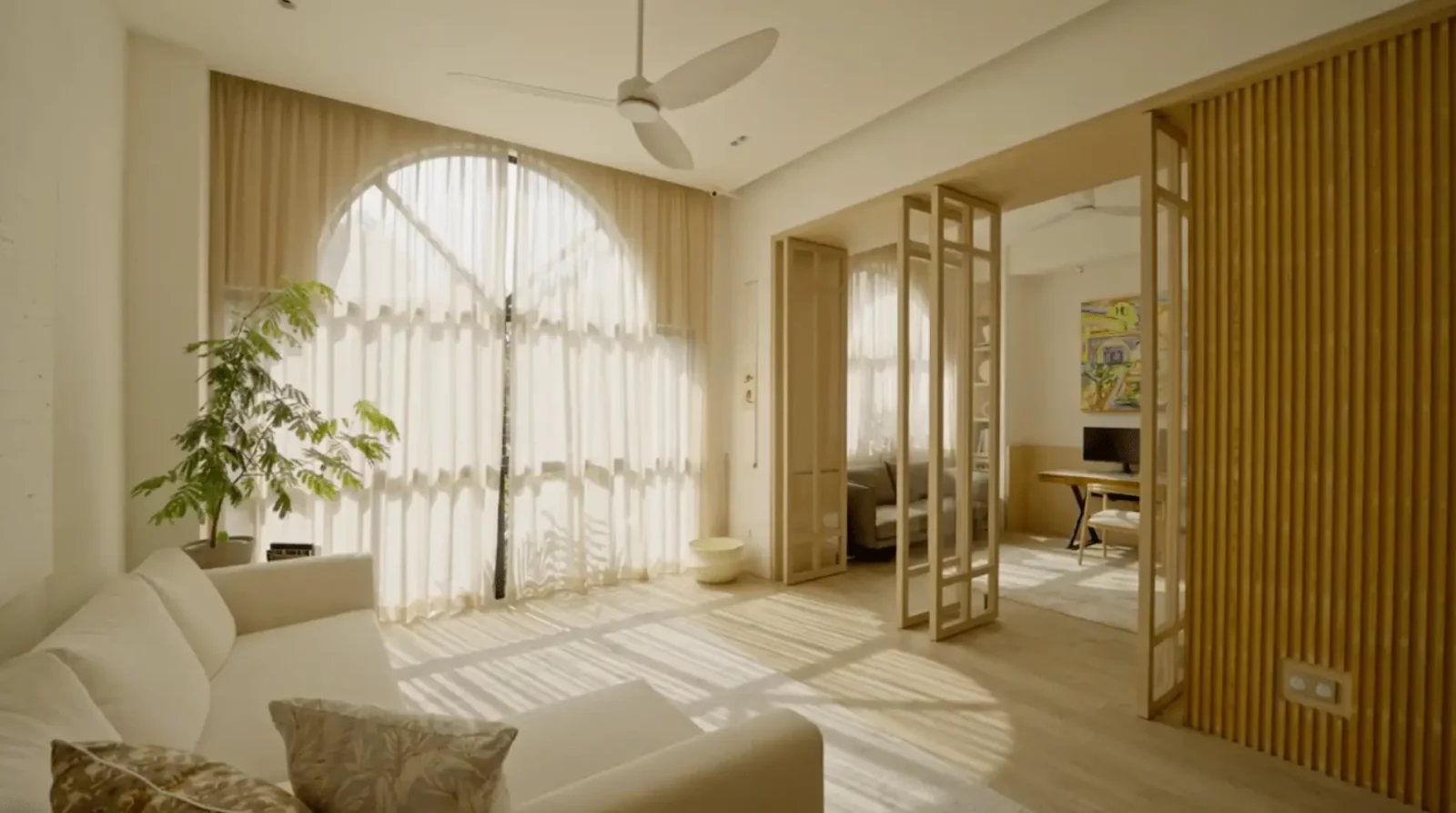 Adjacent is the study, with bespoke pivot screens leading in. Mini arched windows are set on one side, with full-length display shelves flanked on either end, once again accentuating the ceiling height.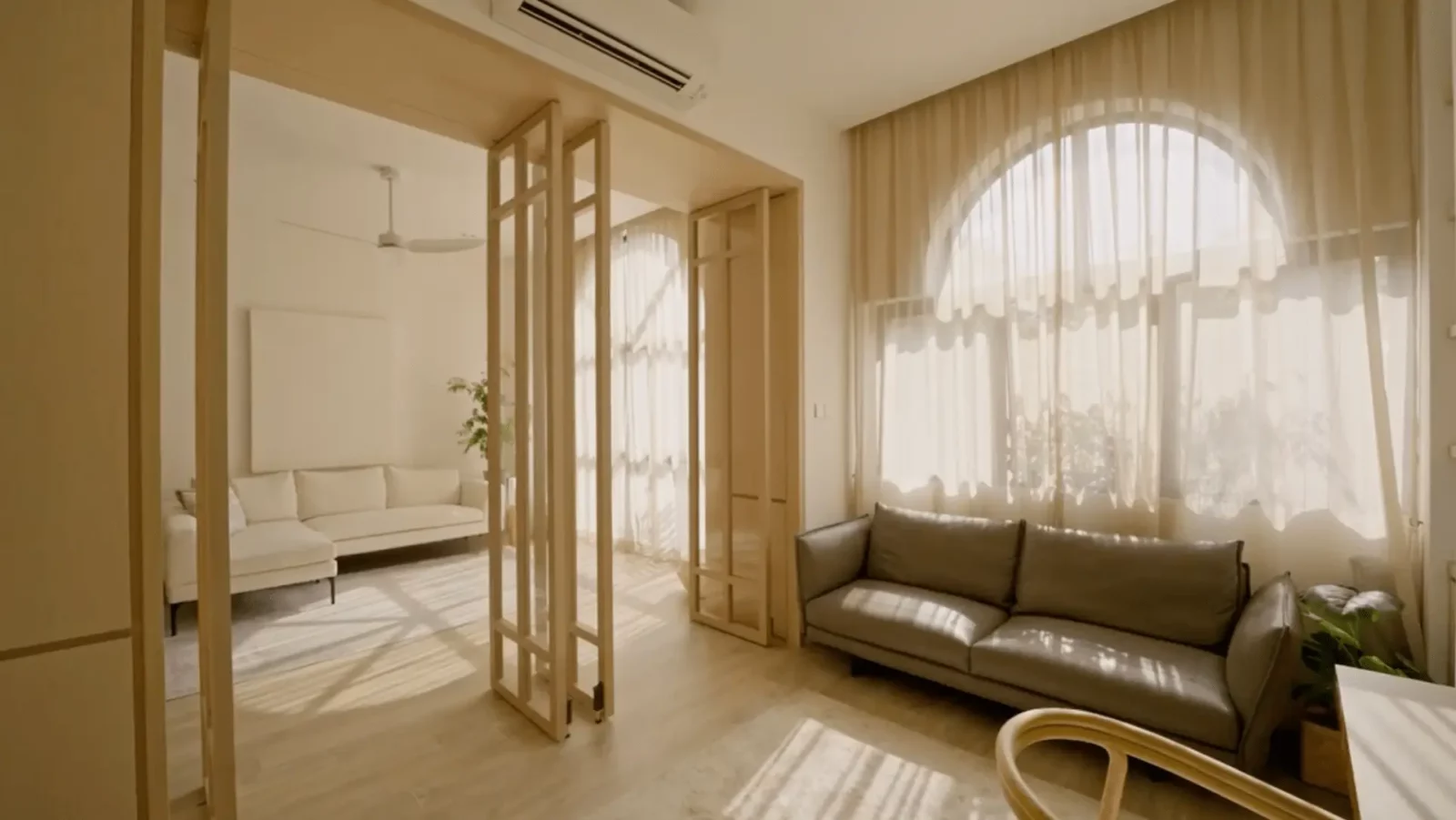 This versatile space also doubles as an entertainment area or a guest bedroom if required.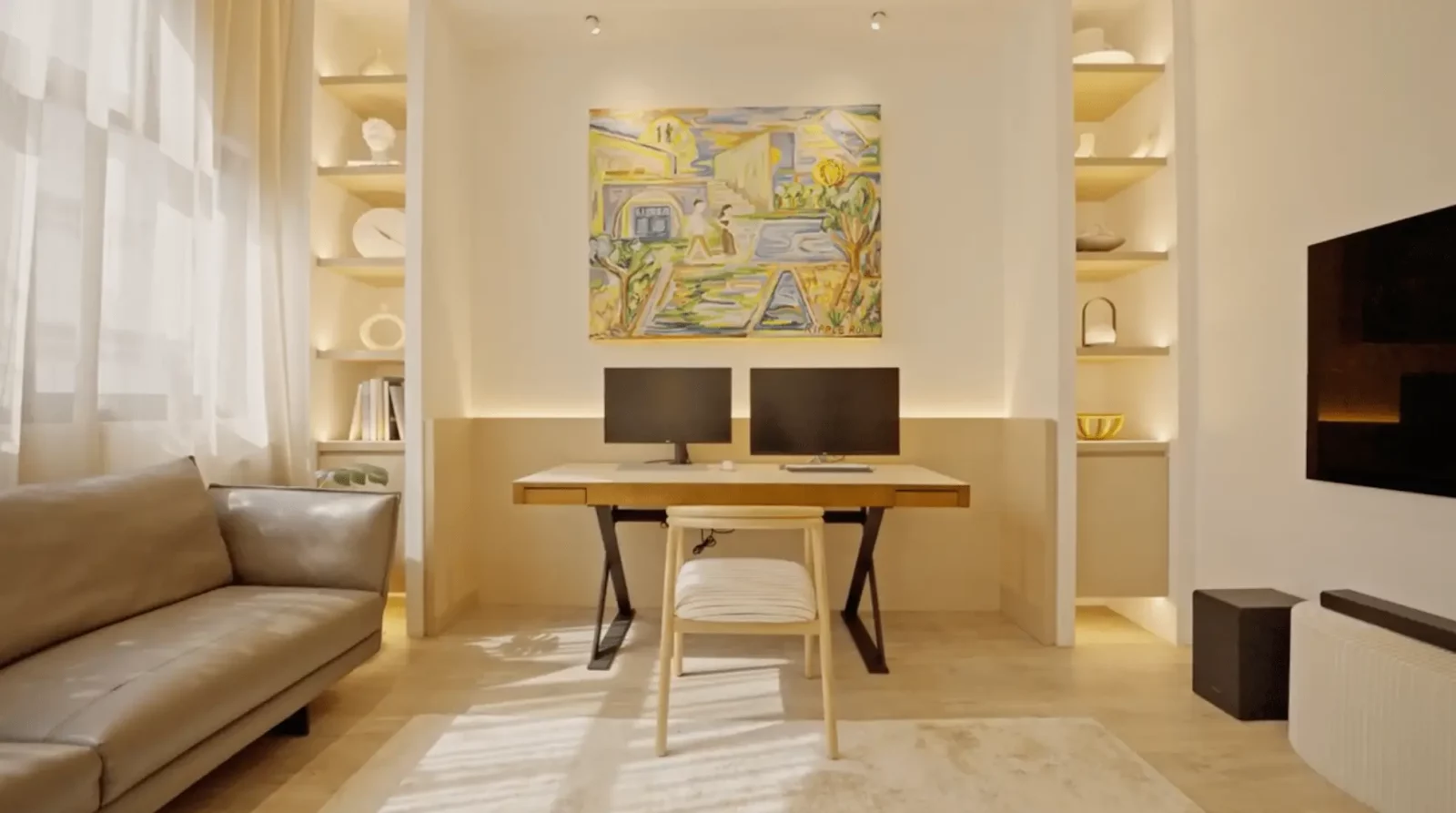 Moving back to the kitchen, we find a dry island which marks the transition from the dining area. It's primarily used for meal storage and prep at larger gatherings.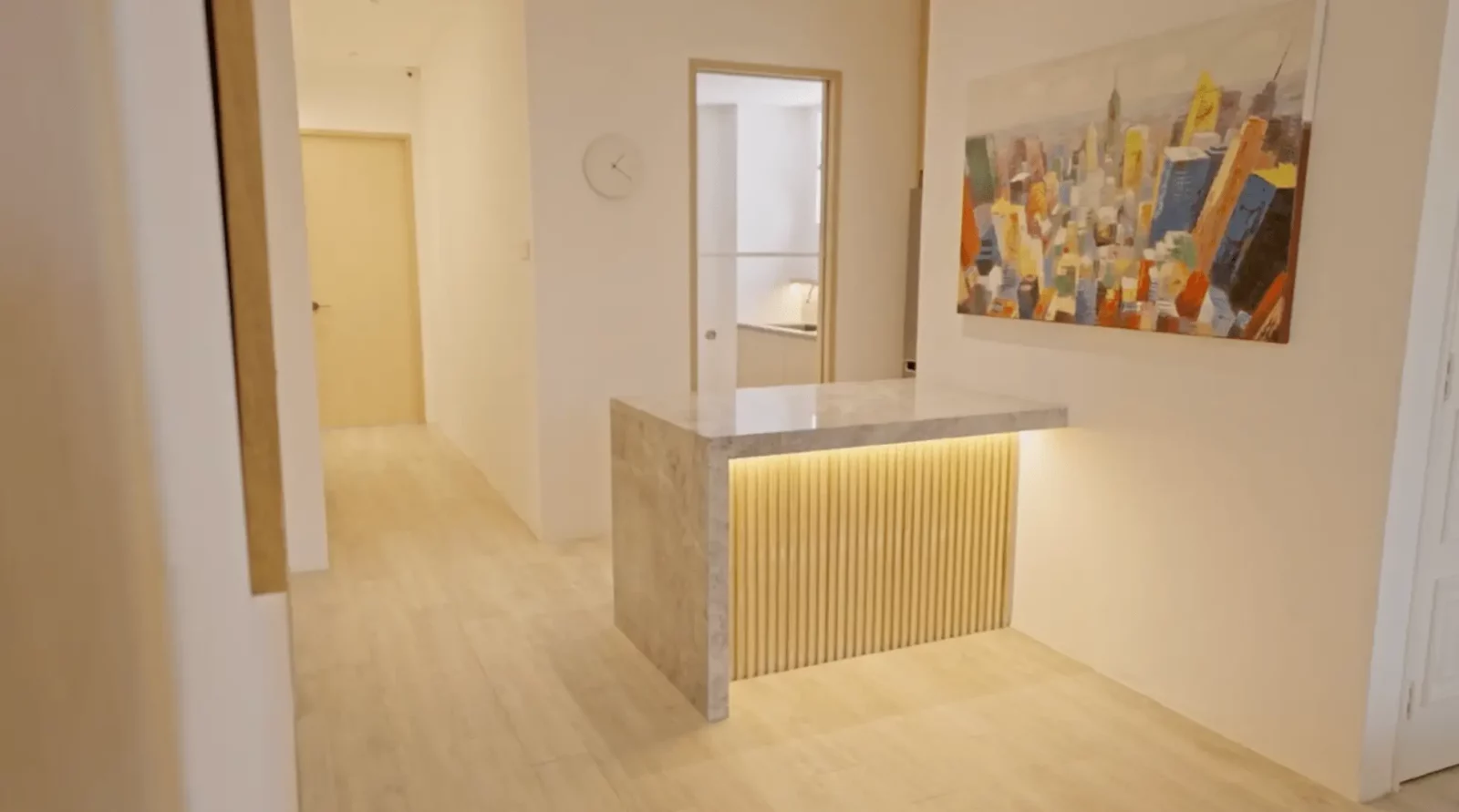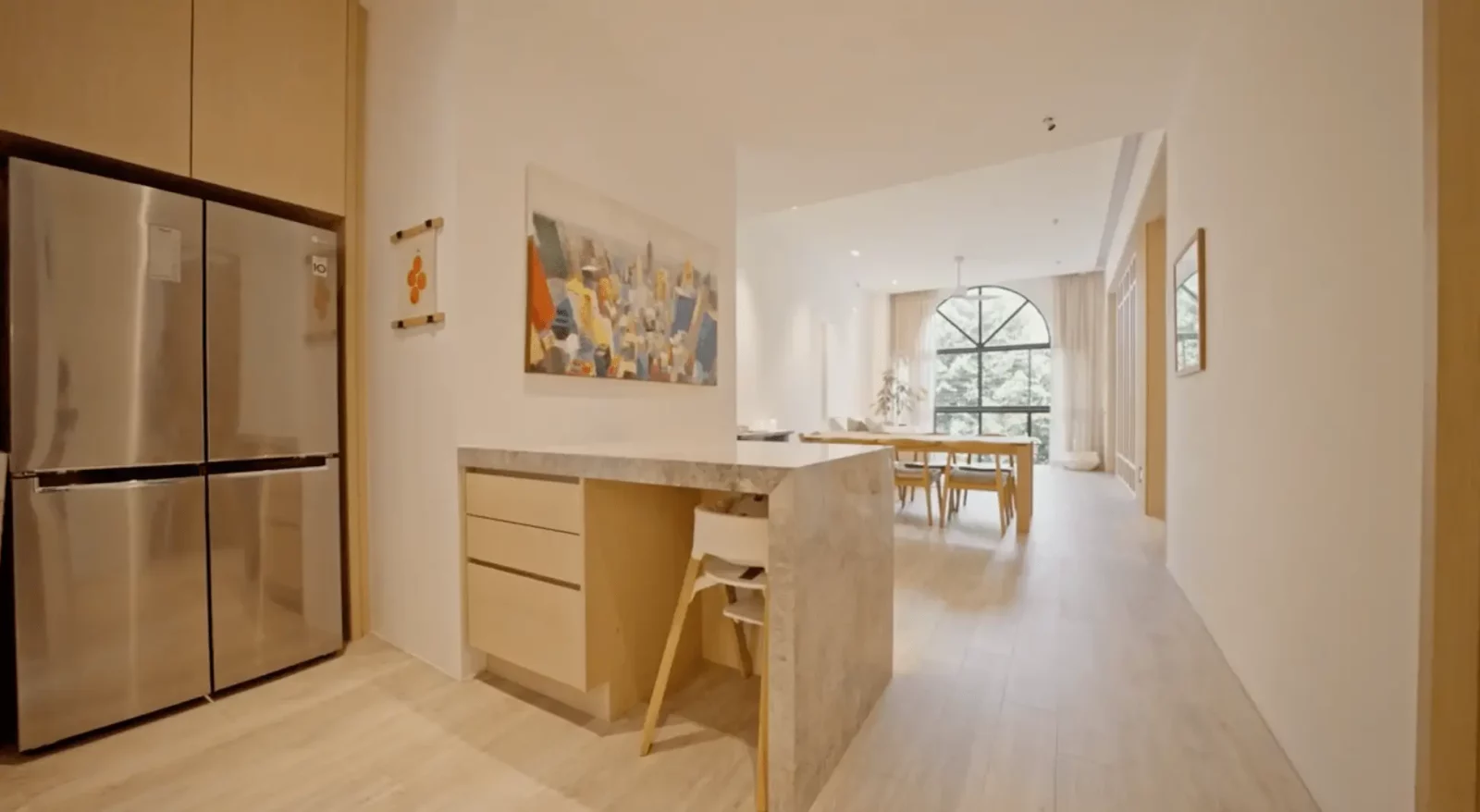 The wet kitchen is set further back back a glass sliding door. It is finished in a galley layout, offering plenty of storage, with ample lighting flooding in from the large panelled windows above.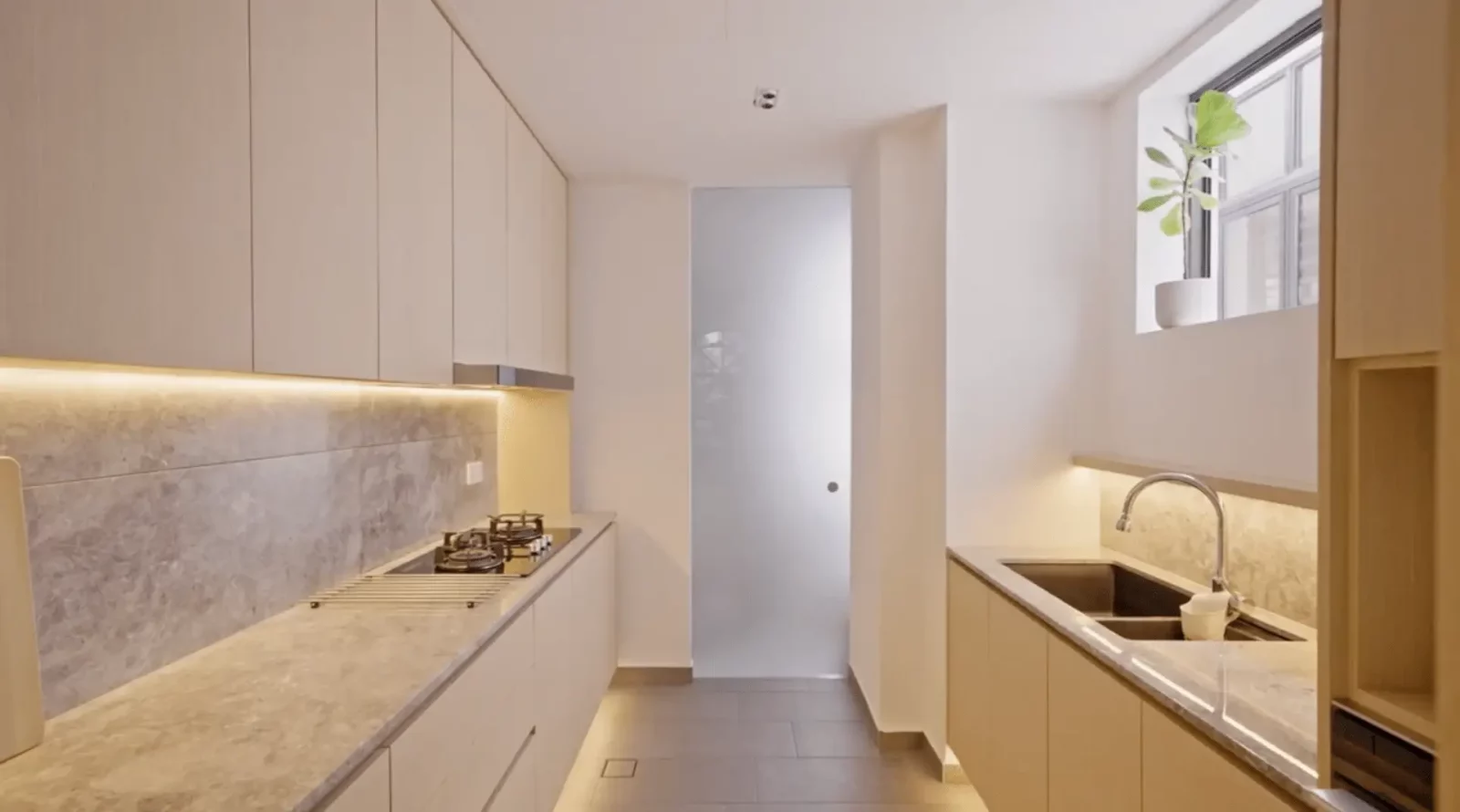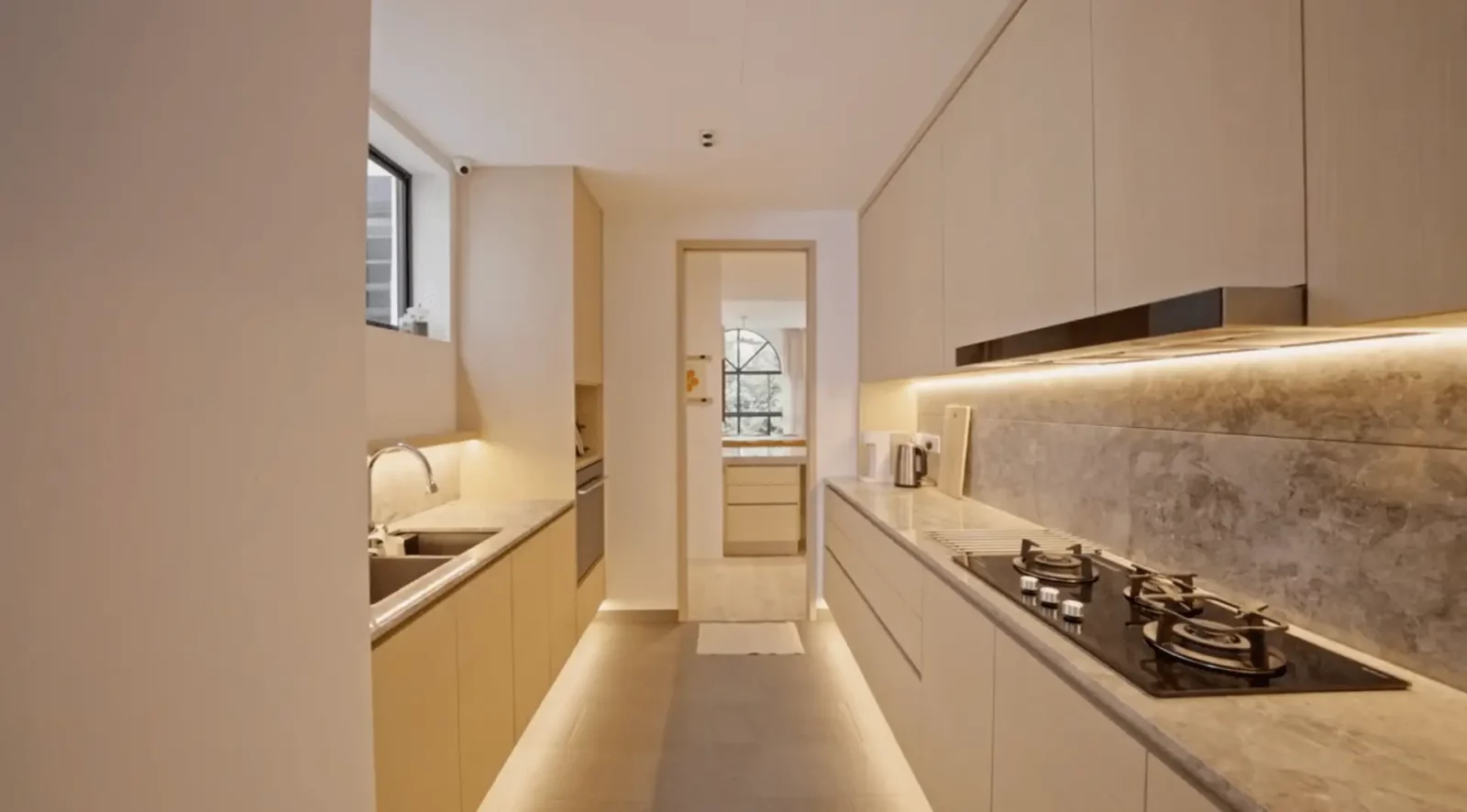 A spacious utility yard is set behind the frost glass doors.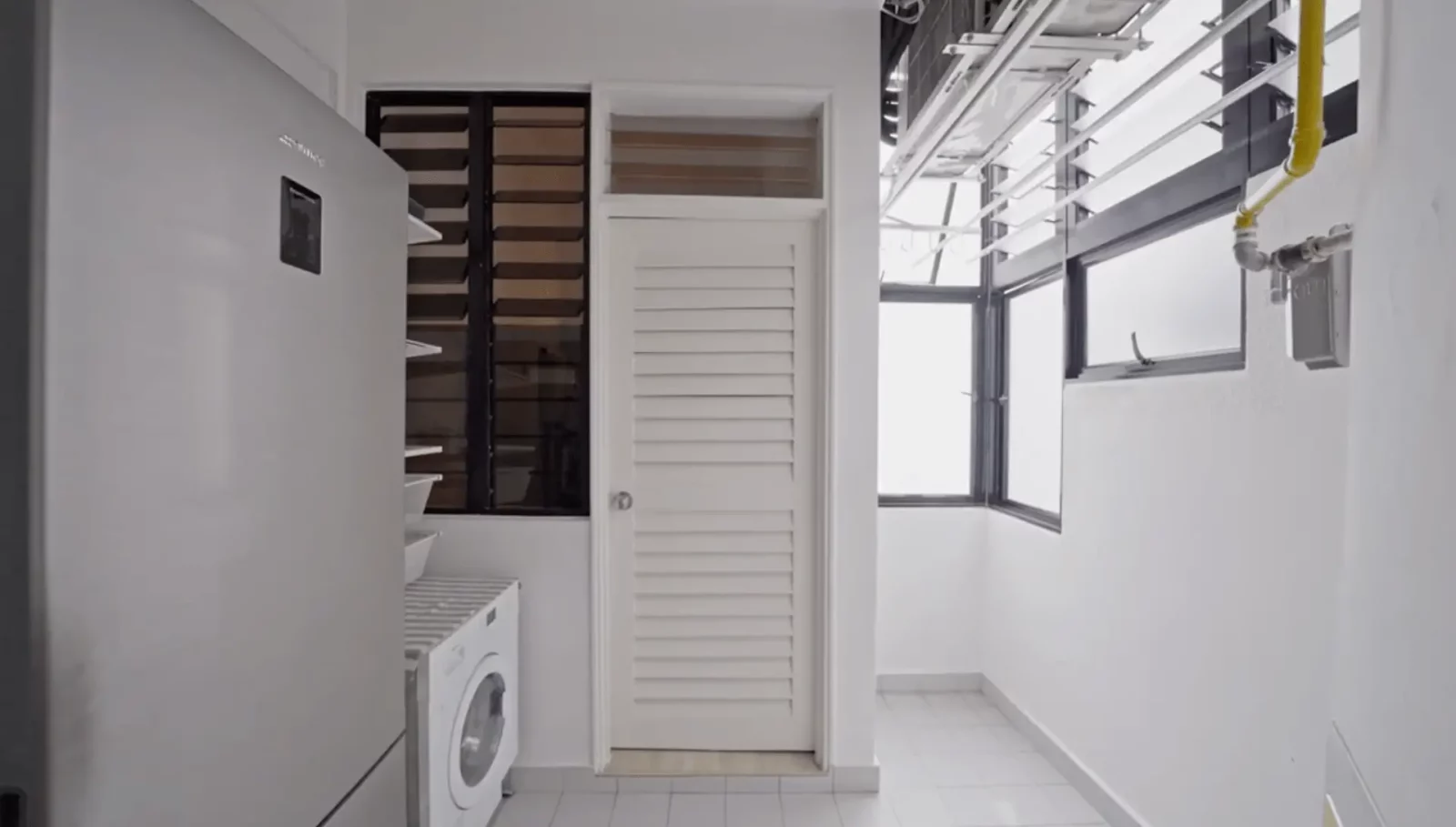 Back in the main areas, a corridor takes us to the child's bedroom, but not before we observe a series of low shelves, creating an accessible library for the little one.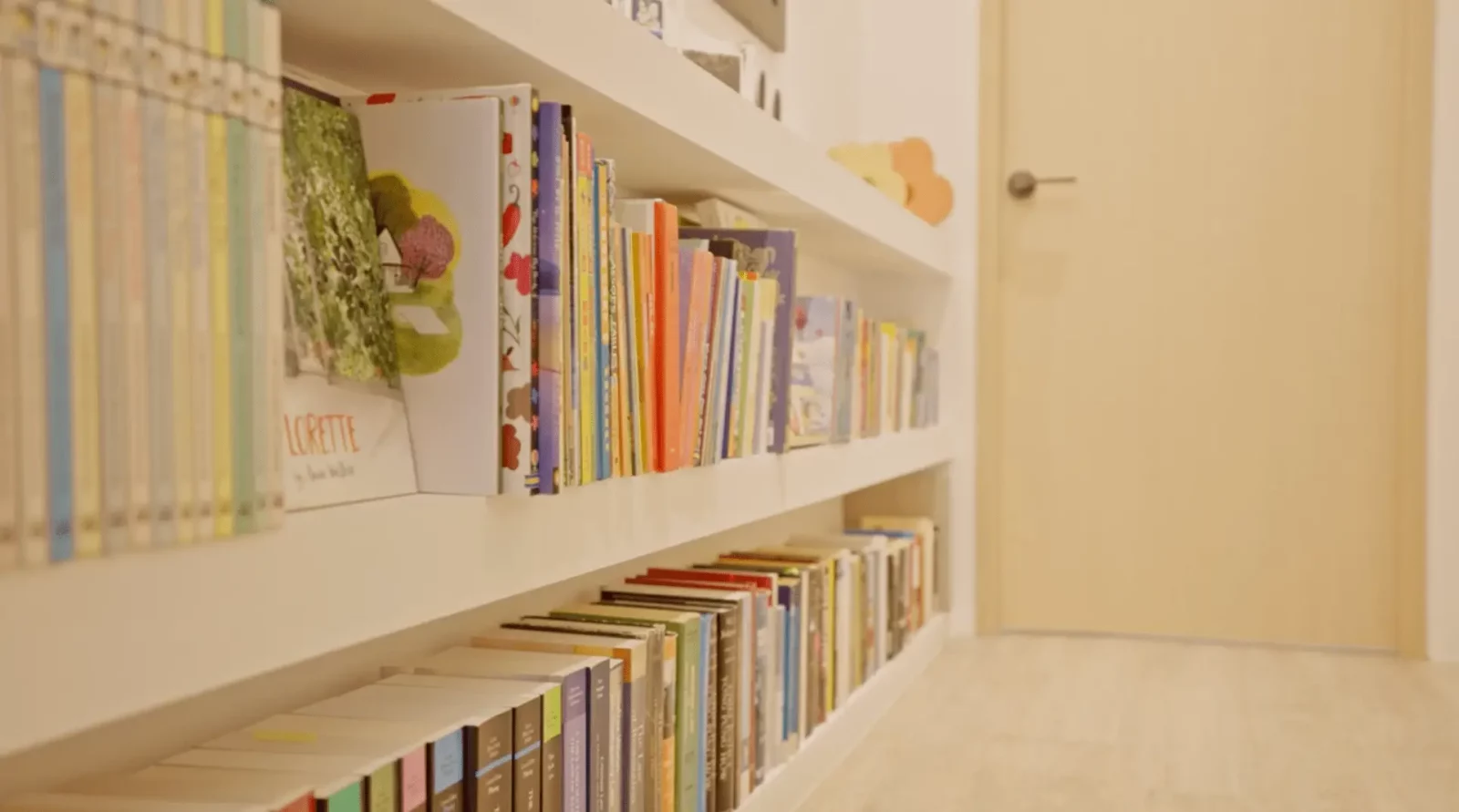 The child's bedroom is designed with modular furniture, allowing for flexibility as the child grows.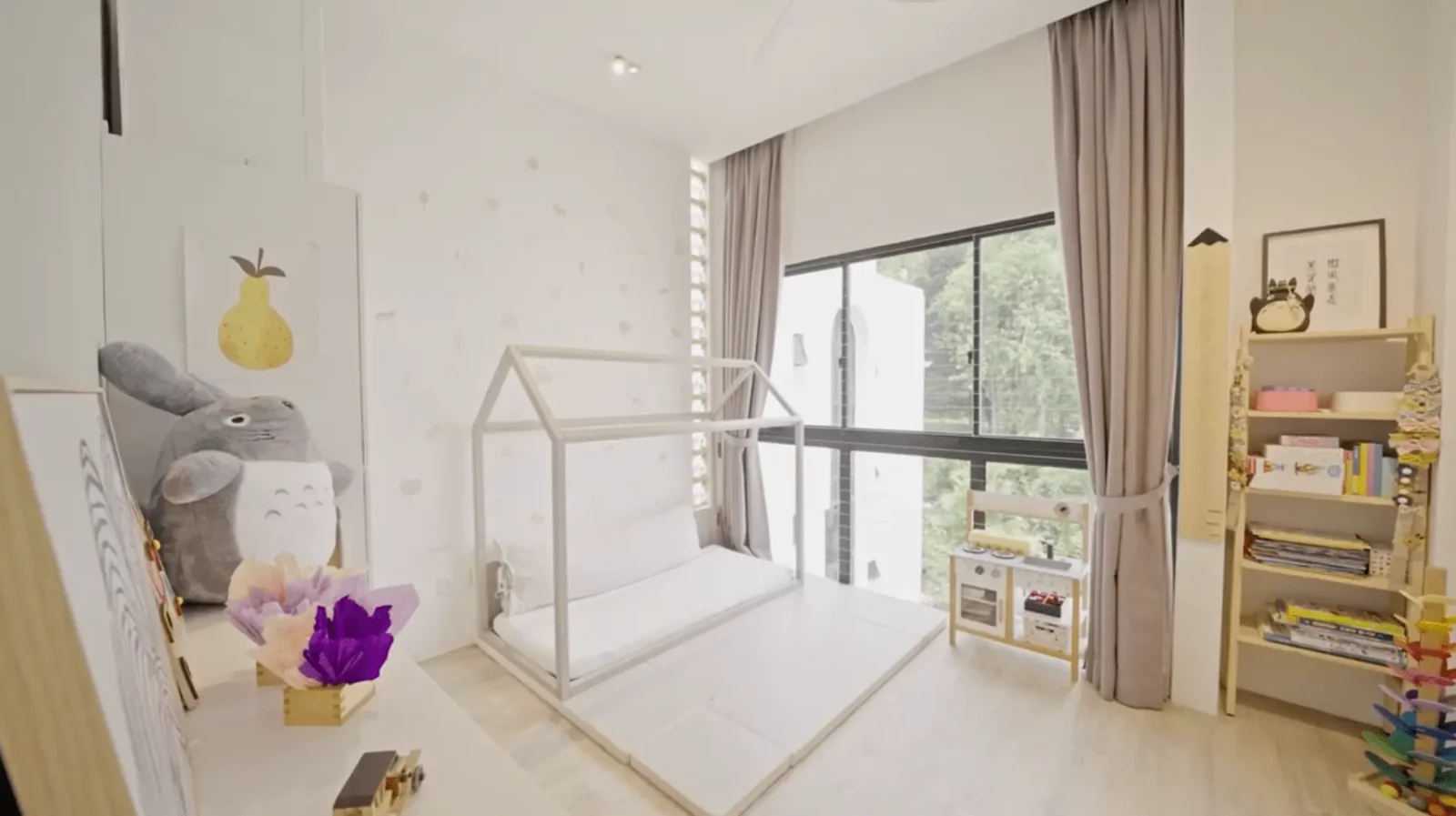 A picturesque view lies just beyond.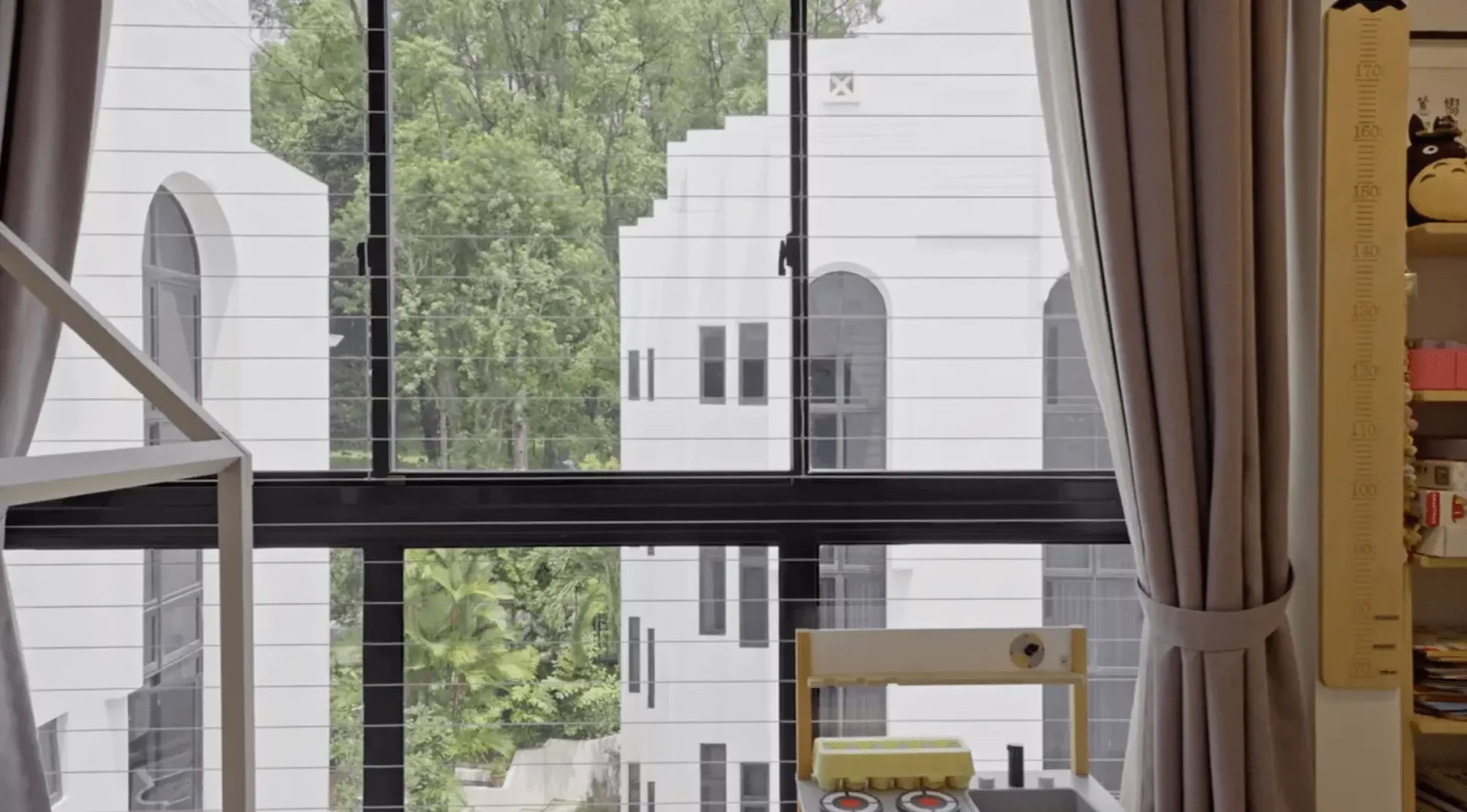 The master bedroom is divided into three sections, starting with a walk-in wardrobe, which comes complete with a vanity table and a glass blocked backdrop, bringing in soft diffused lighting.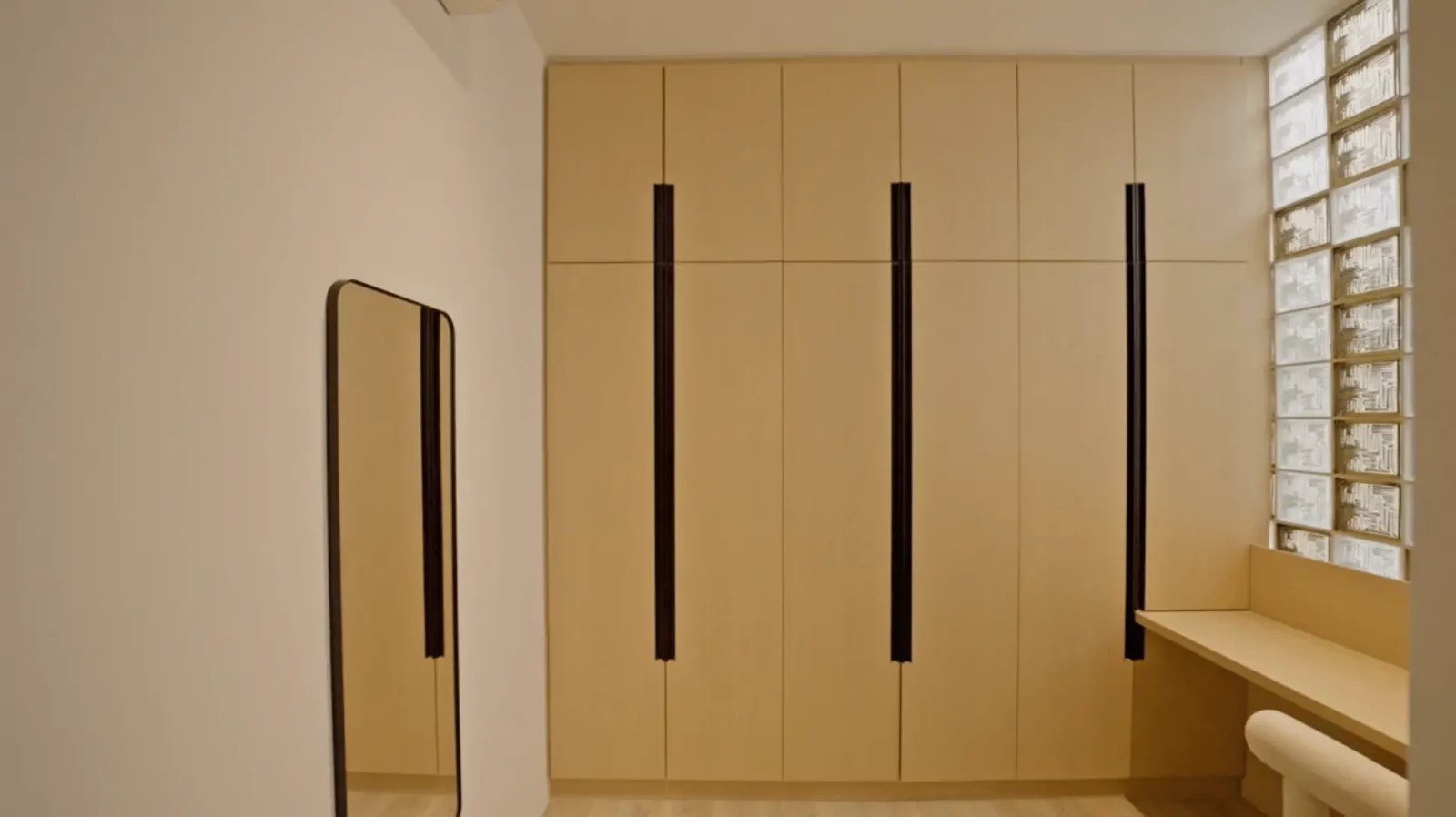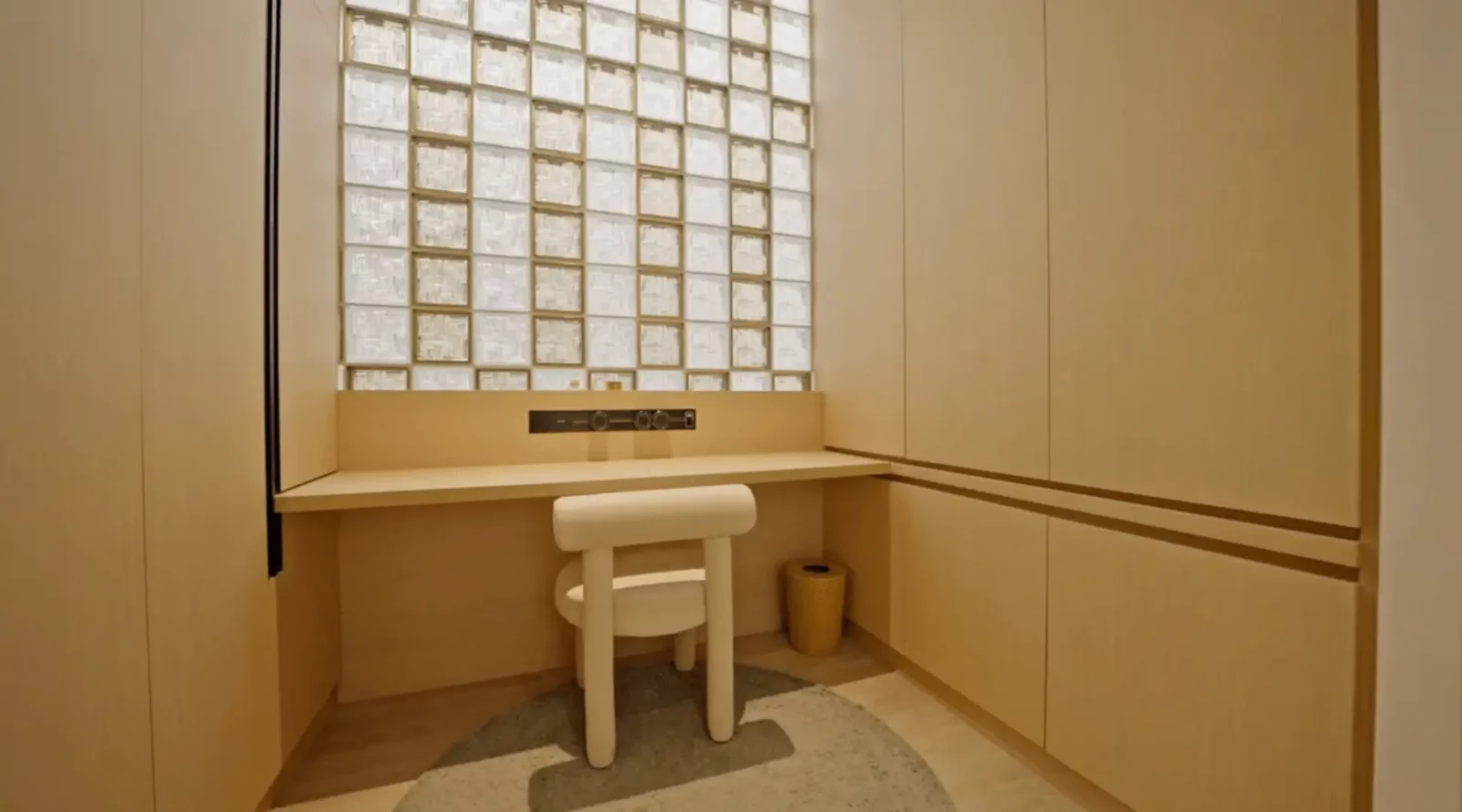 The master bath shares the same elegant finishes as the common bath, this time with a tinted shower screen, helping to create a more intimate atmosphere.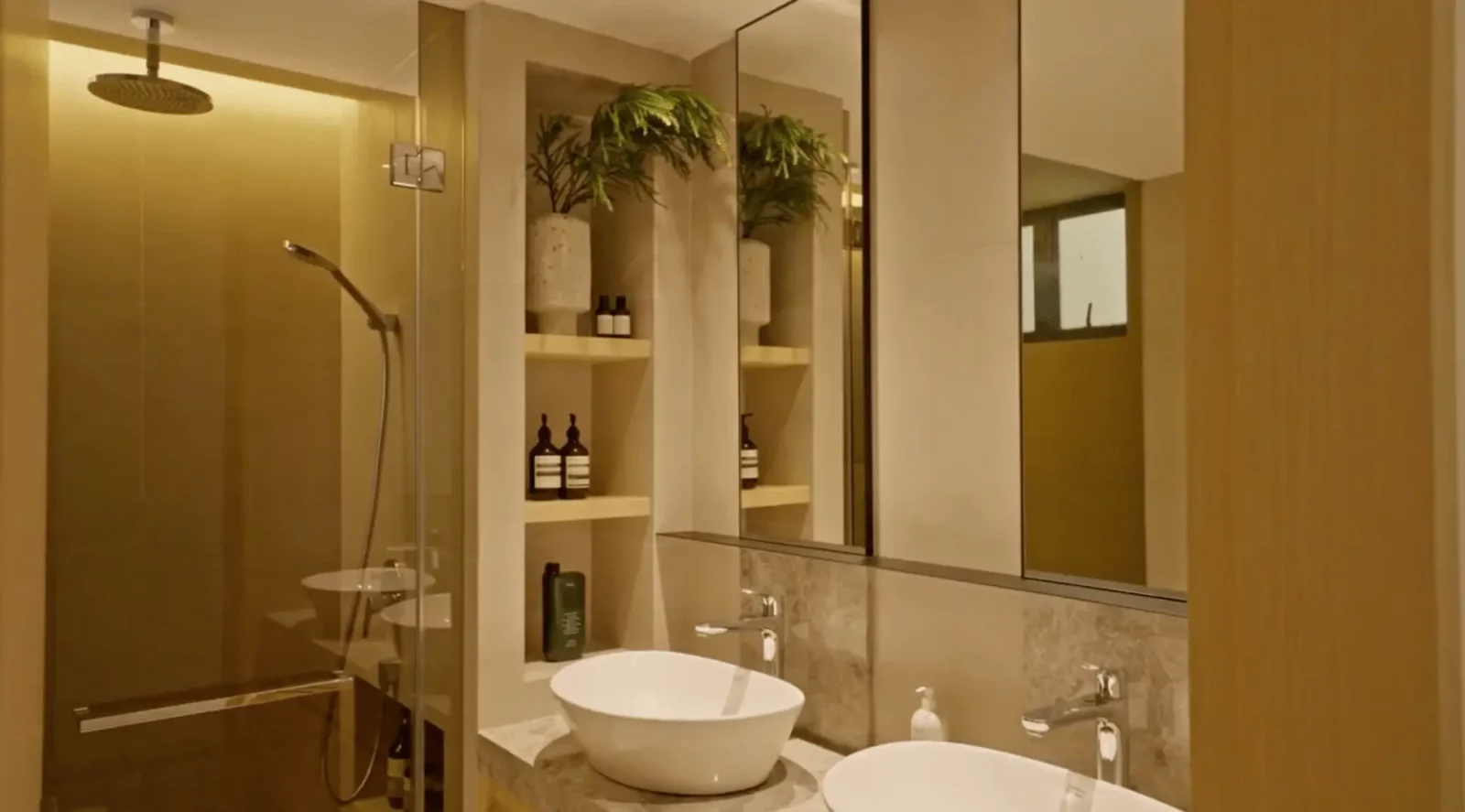 Finally, the rest areas feature a combined low bed setup for the entire family to spend time there together, and exudes a sense of comfort and ease.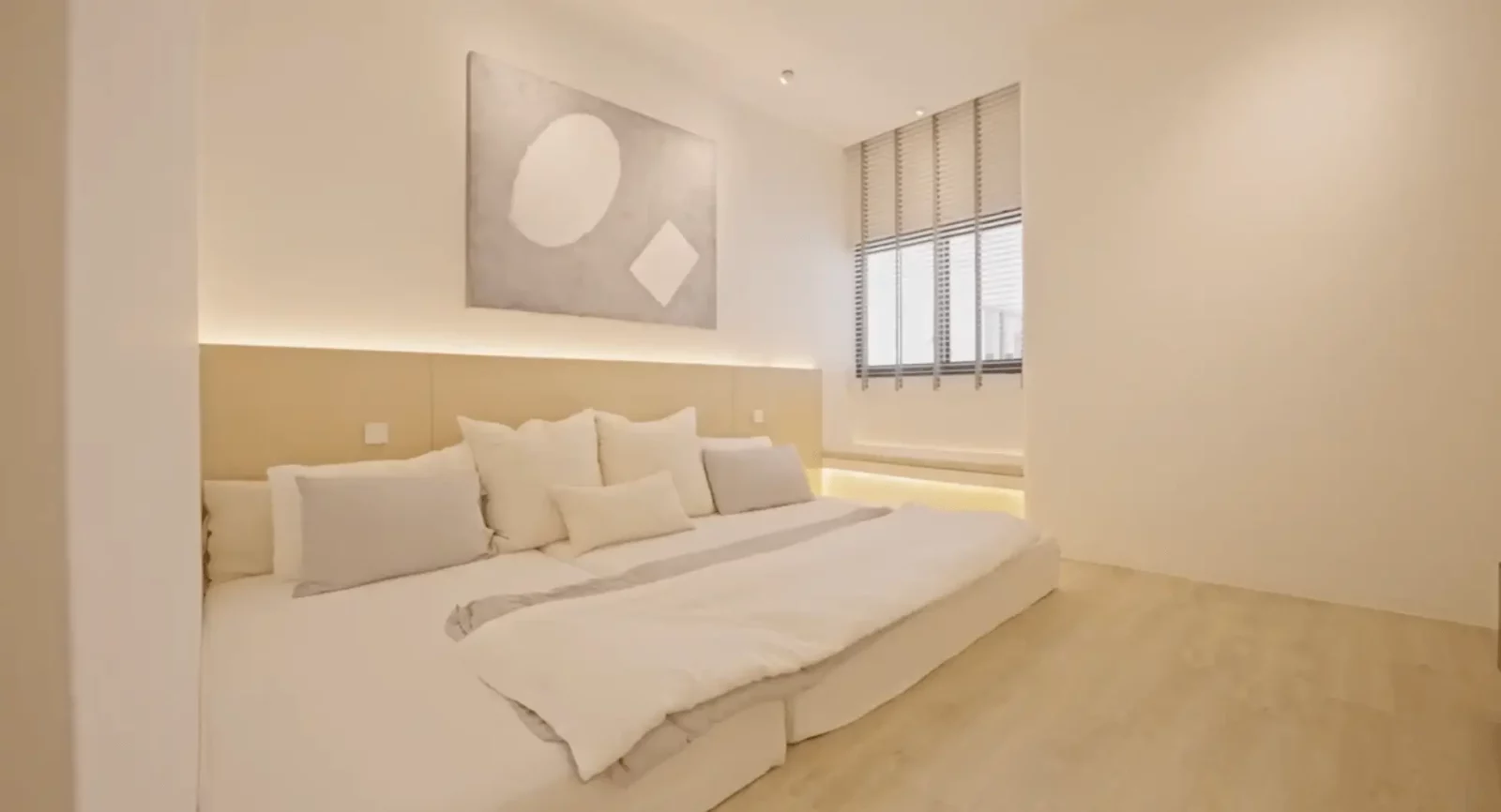 As always, special thanks to the homeowners for allowing us to tour their beautiful home. If you're interested in finding out more about this home, you can contact us directly here.