On The Market
Inside A Rare $60.6 Million Super Penthouse With Stunning Sunrise Views!
Stacked
September 21, 2023

4

min read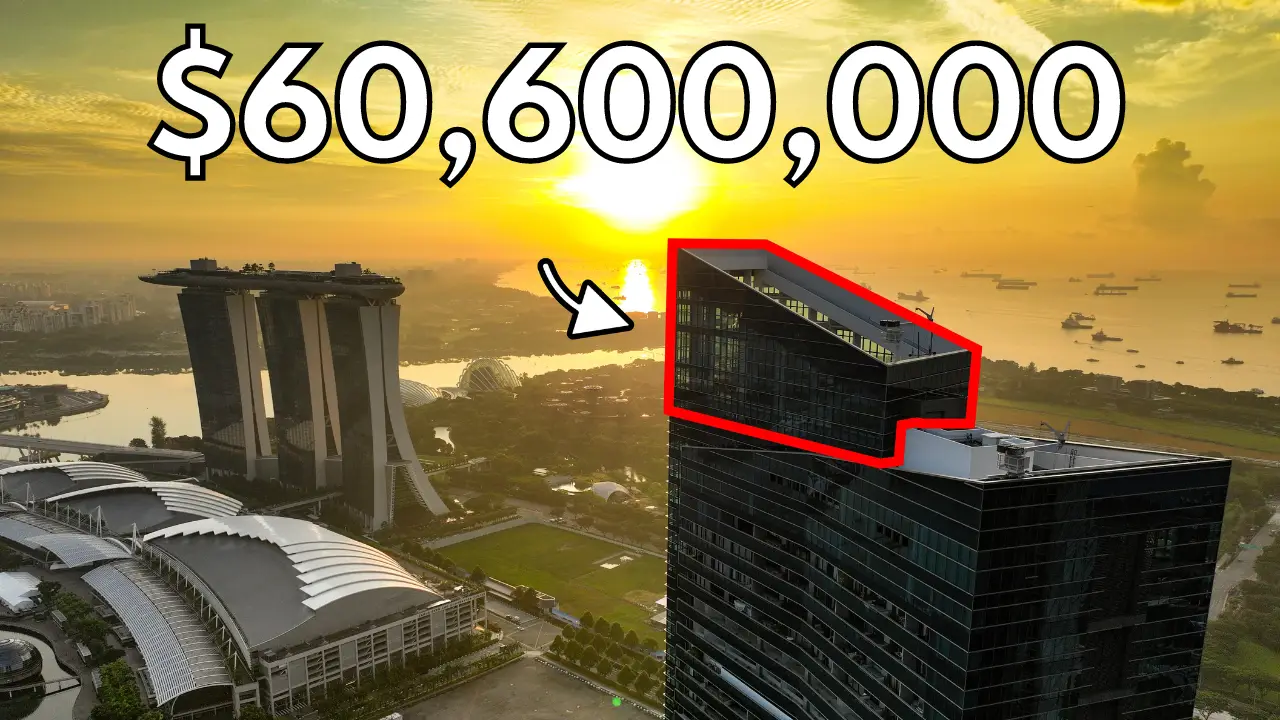 4
min read
In this week's episode, we explore the biggest, and most expensive home we've ever toured to date on our channel. 
Spanning 11,012 sqft, this $60.6m super triplex penthouse is set atop the 53rd story of Marina Bay Residences, featuring five bedrooms, a 25-meter private lap pool, and an entire open roof deck.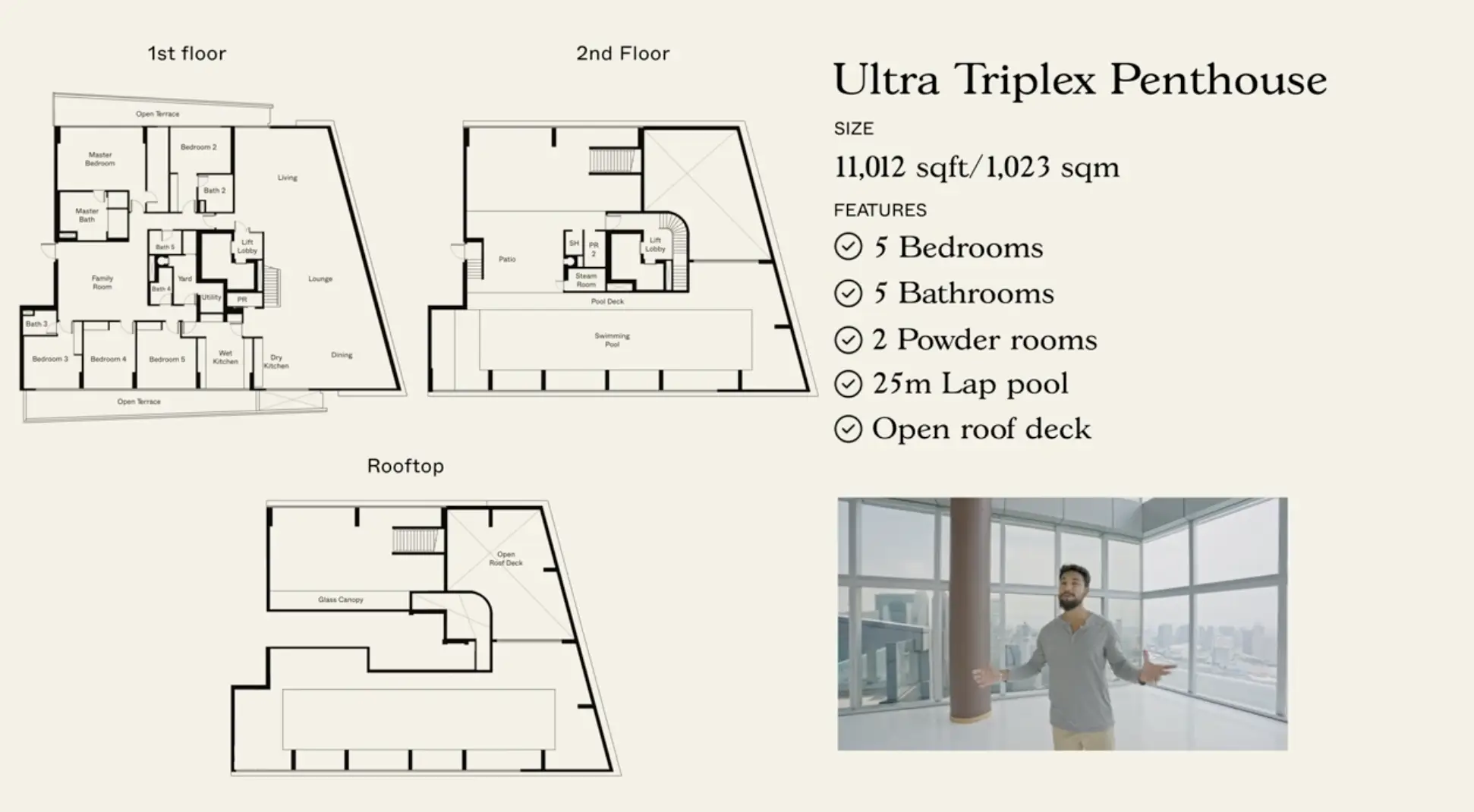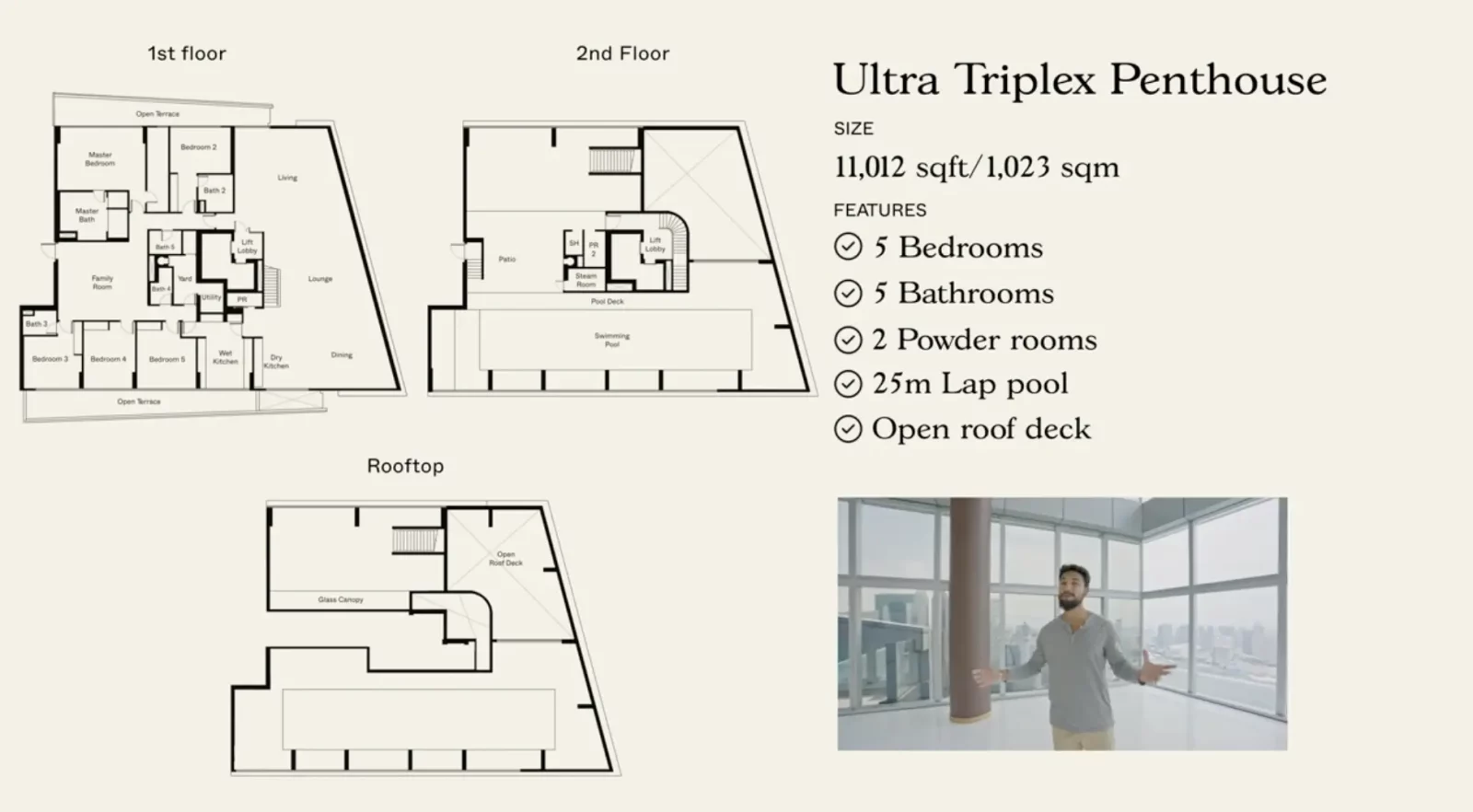 In fact, this unit is just one of three penthouses in all of Singapore with an unblocked panorama of the bay area. It also boasts views over the CBD skyline on one side, as well as the meandering Singapore River down below.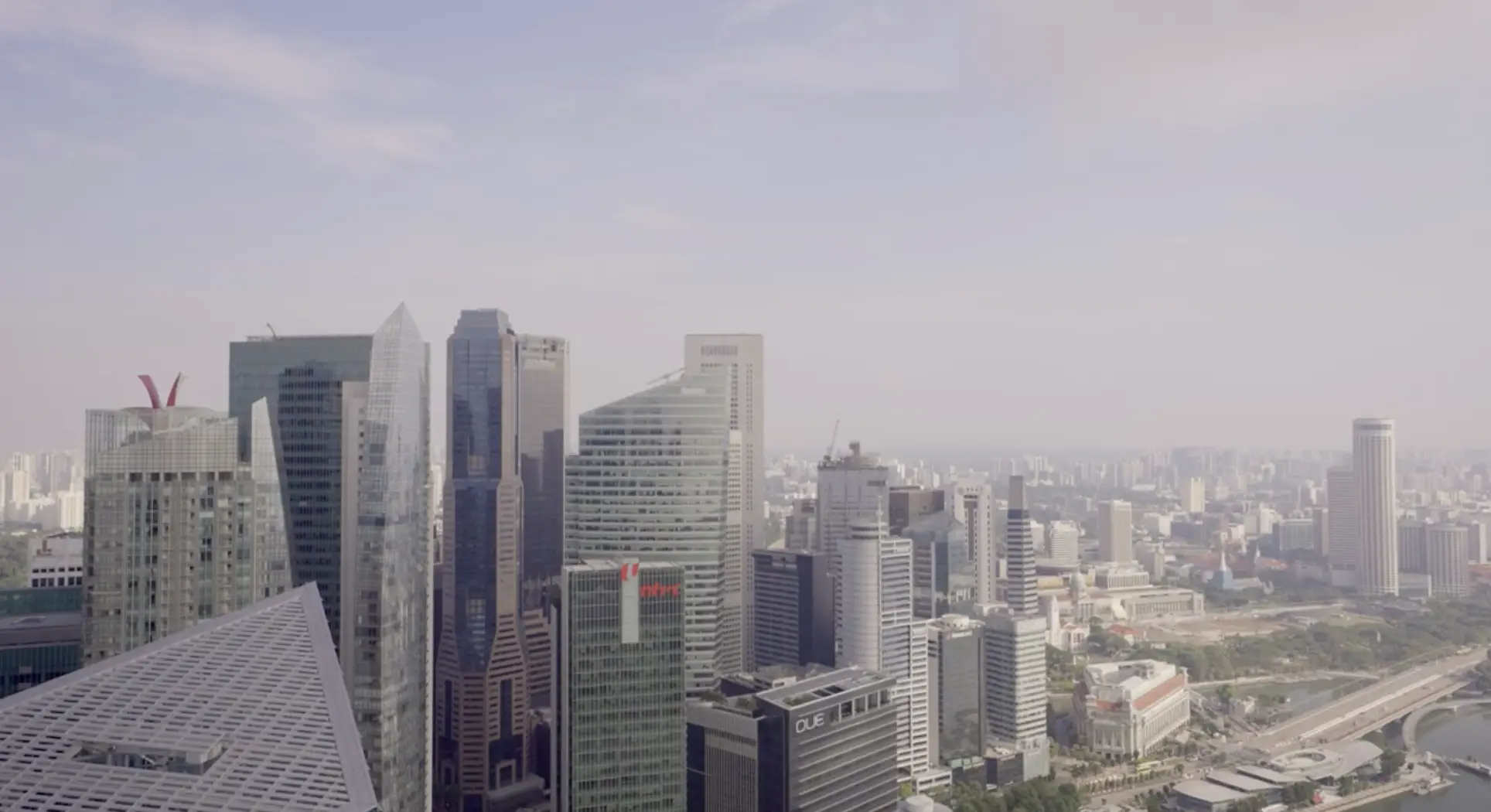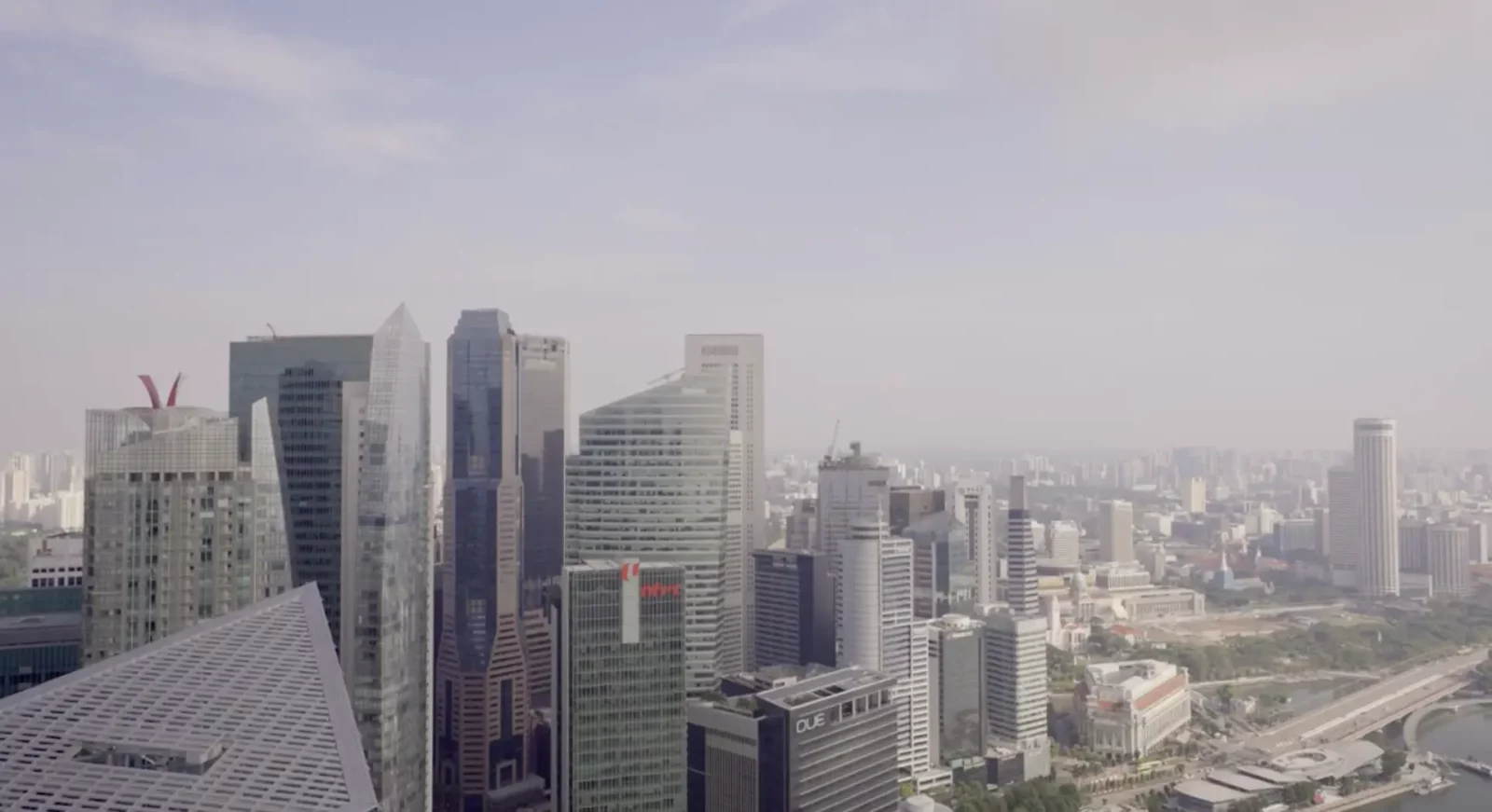 Upon entering, you'll be welcomed by a grand private lift lobby, adorned with two lifts on either end – serving as your transition into the main living spaces.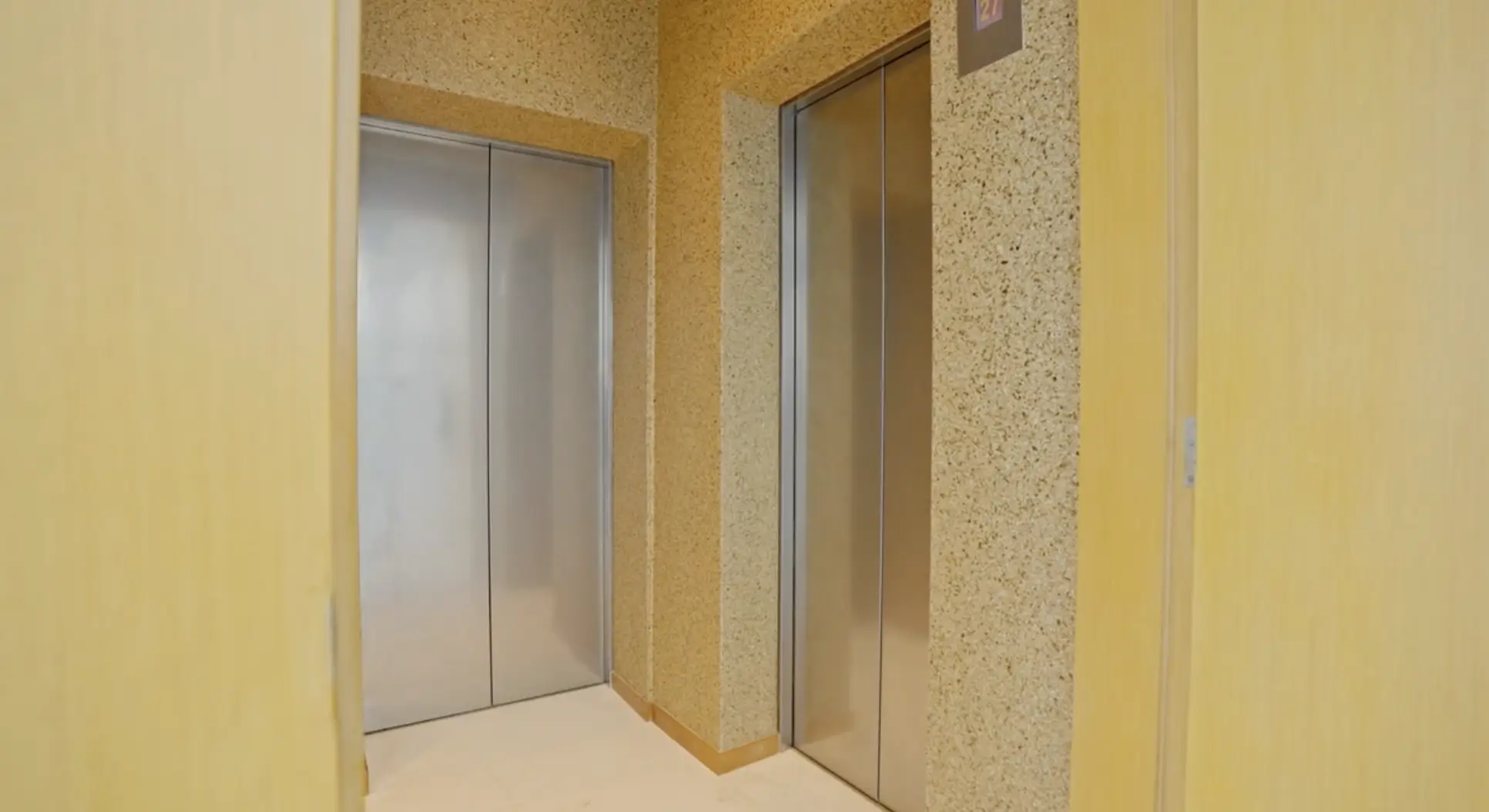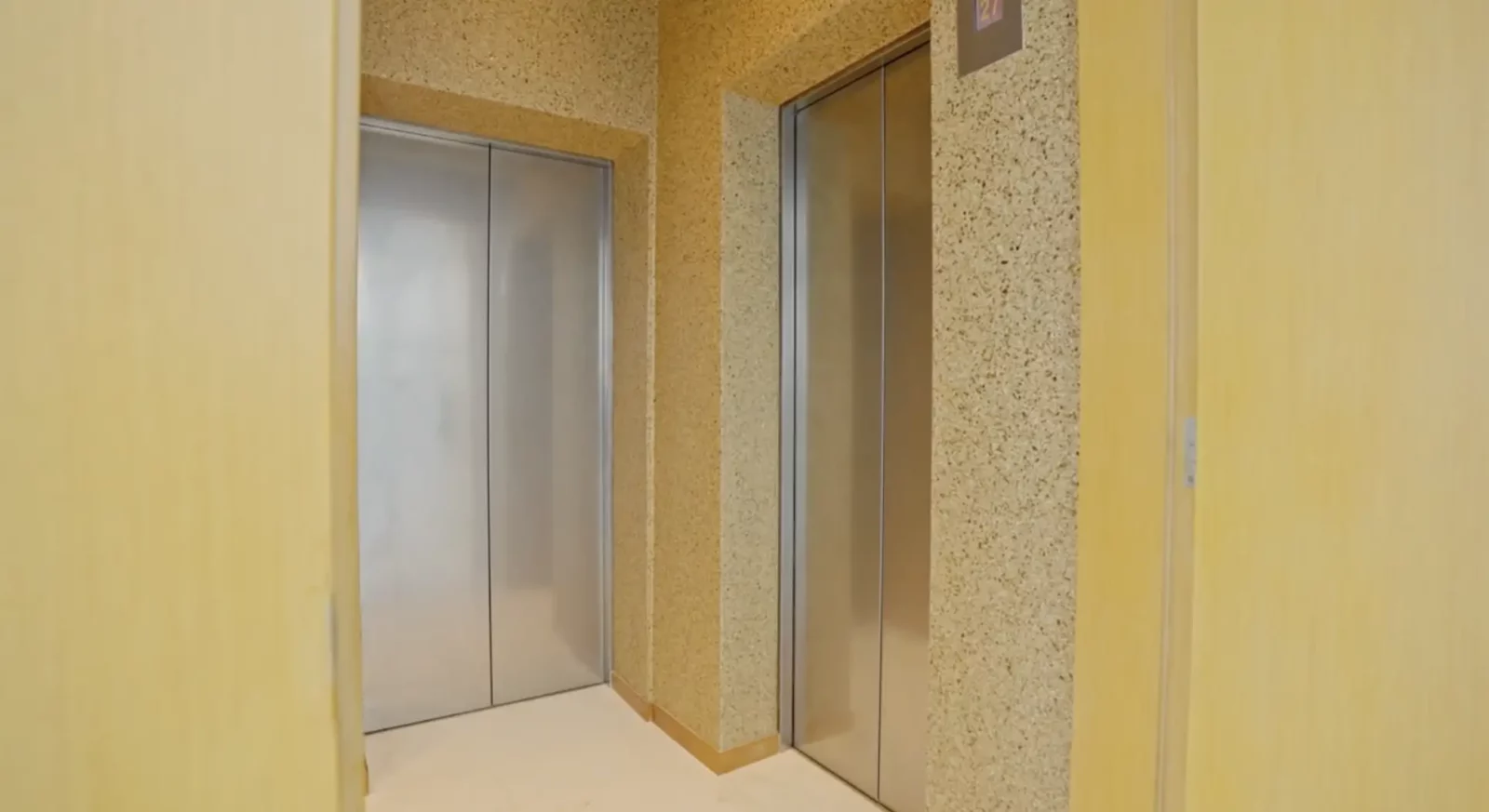 The living area boasts soaring nine-meter ceilings, accompanied by full-length glass panels that offer panoramic views over the Singapore cityline.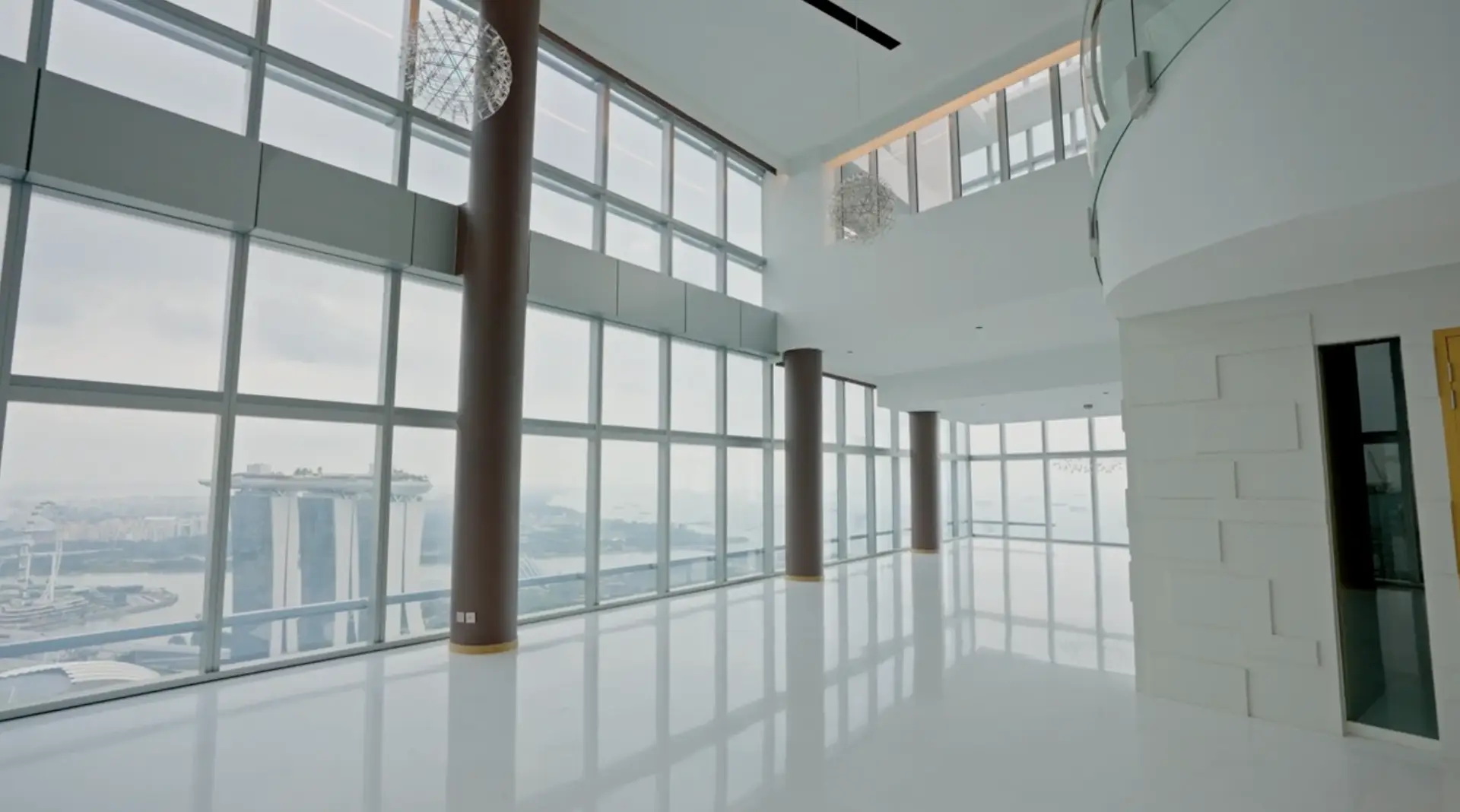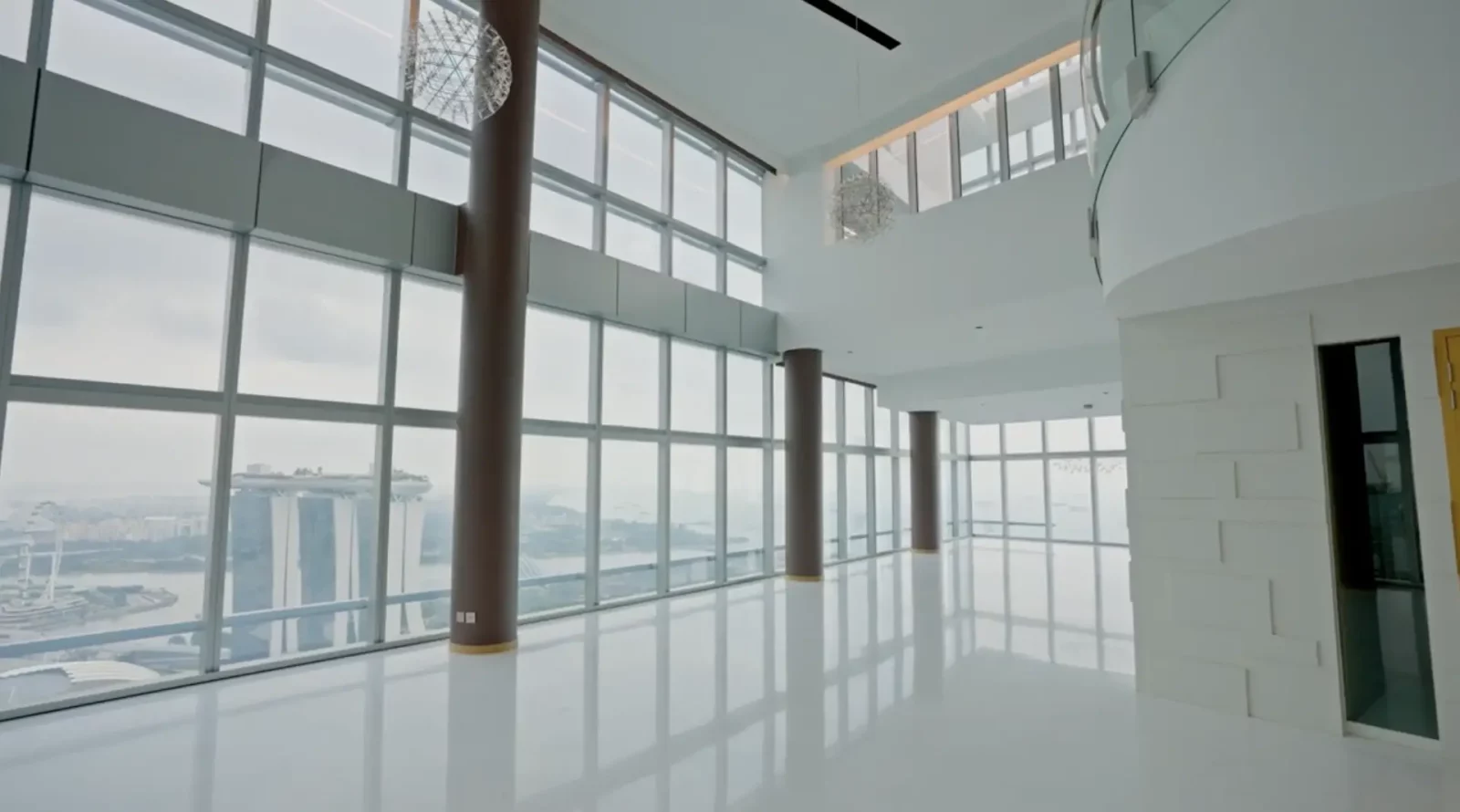 This voluminous living space certainly establishes an immediate sense of grandeur, and is perfect for hosting large social gatherings.
It's also worth noting that the unit was left intentionally empty, allowing the next occupant to fully customize the home to their needs.
Continuing on, we discover the dining area – again with captivating views over the bay and the iconic Marina Bay Sands.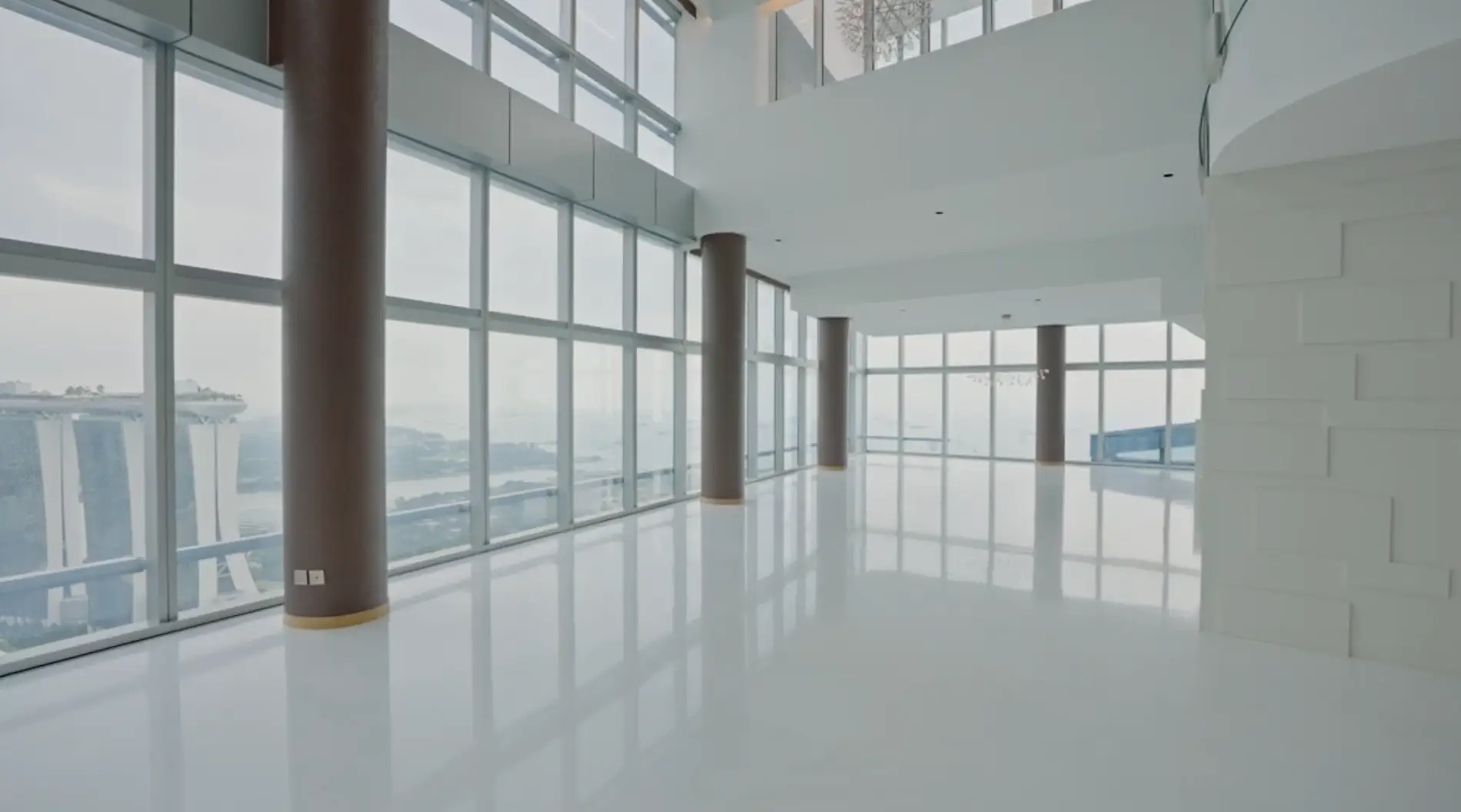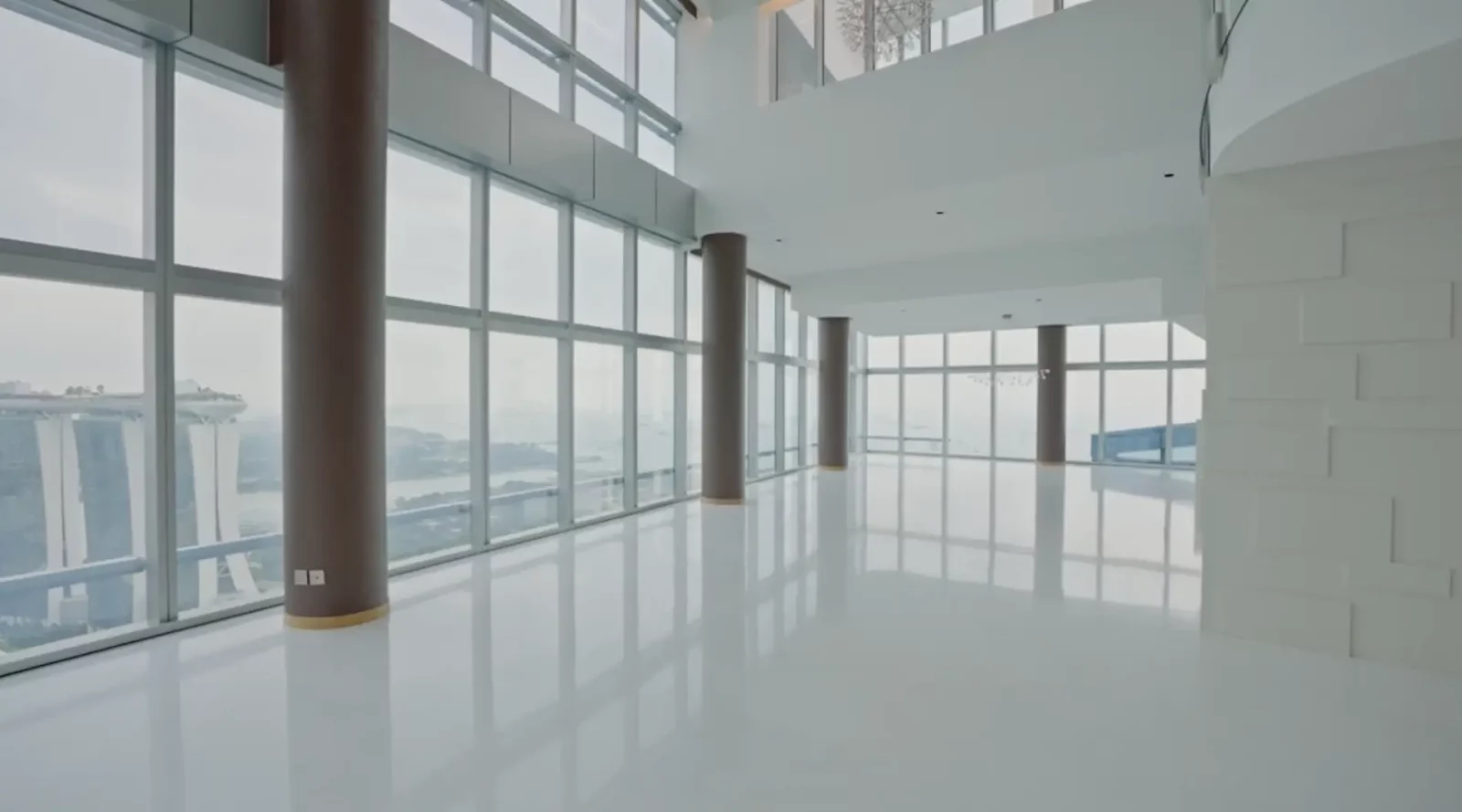 A dry kitchen is set to the side, and it could easily double as a bar counter.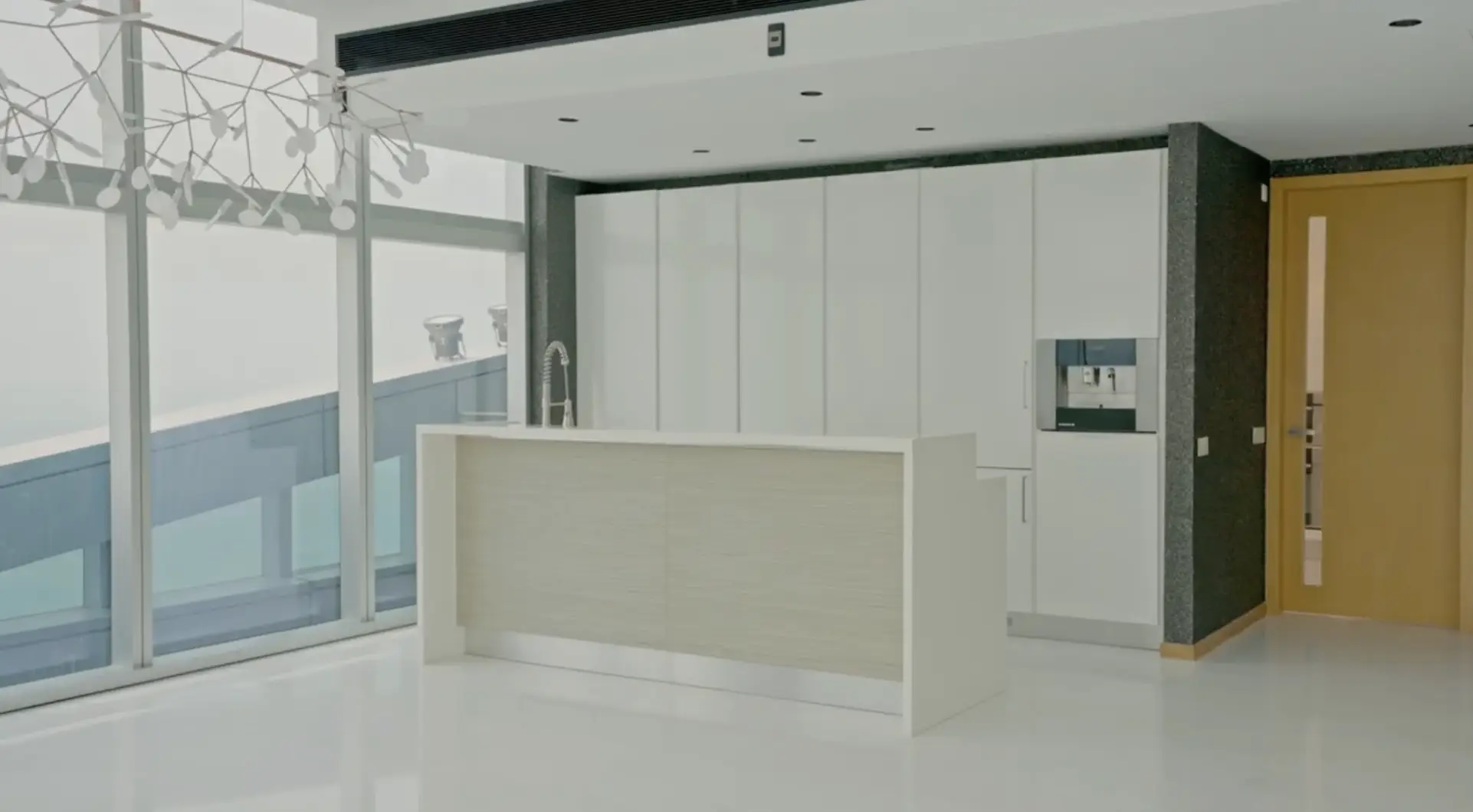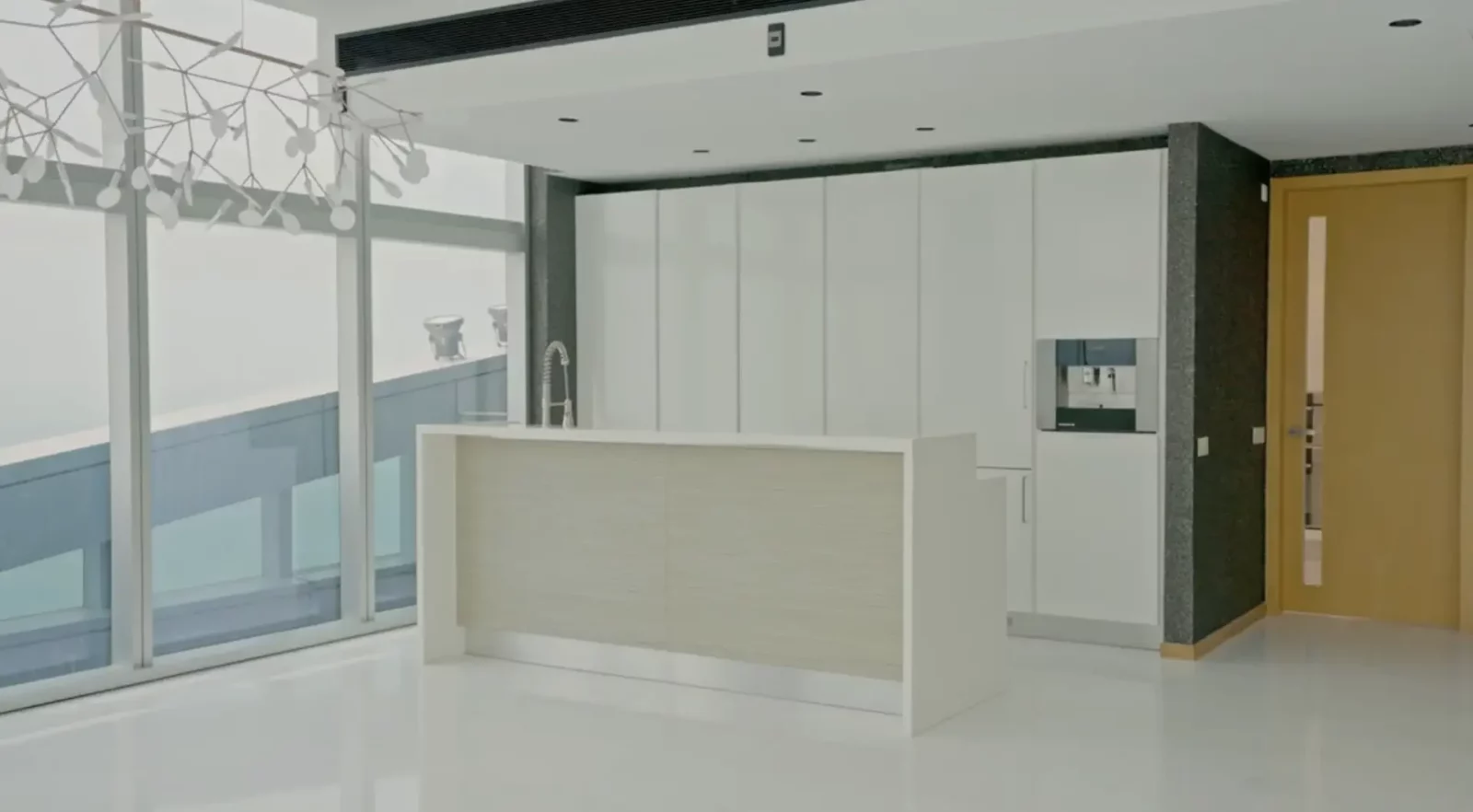 The wet kitchen is situated further down. It's well-lit, and set in a spacious galley layout, with direct access to an open terrace, providing glimpses of the Singapore Straits.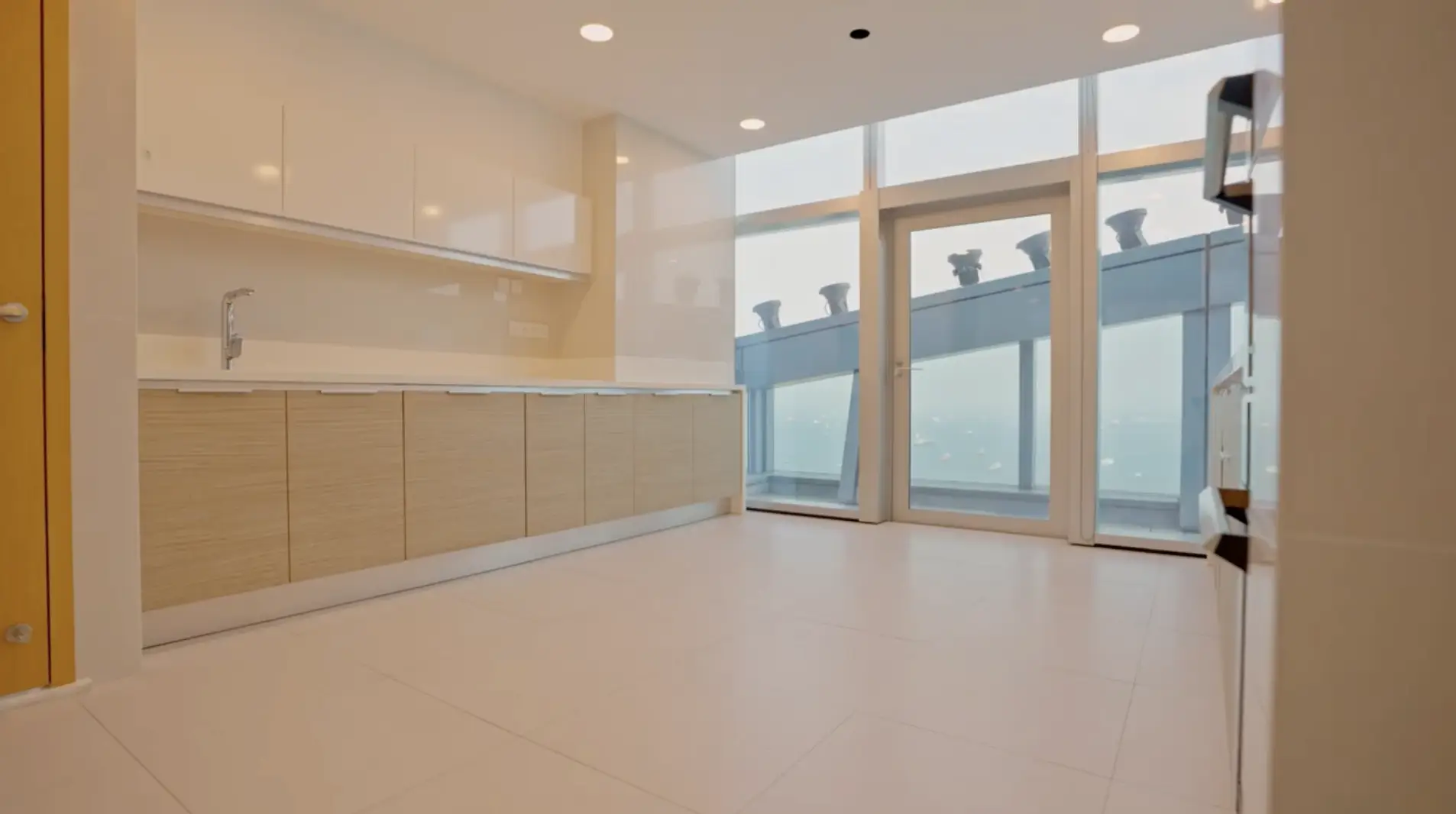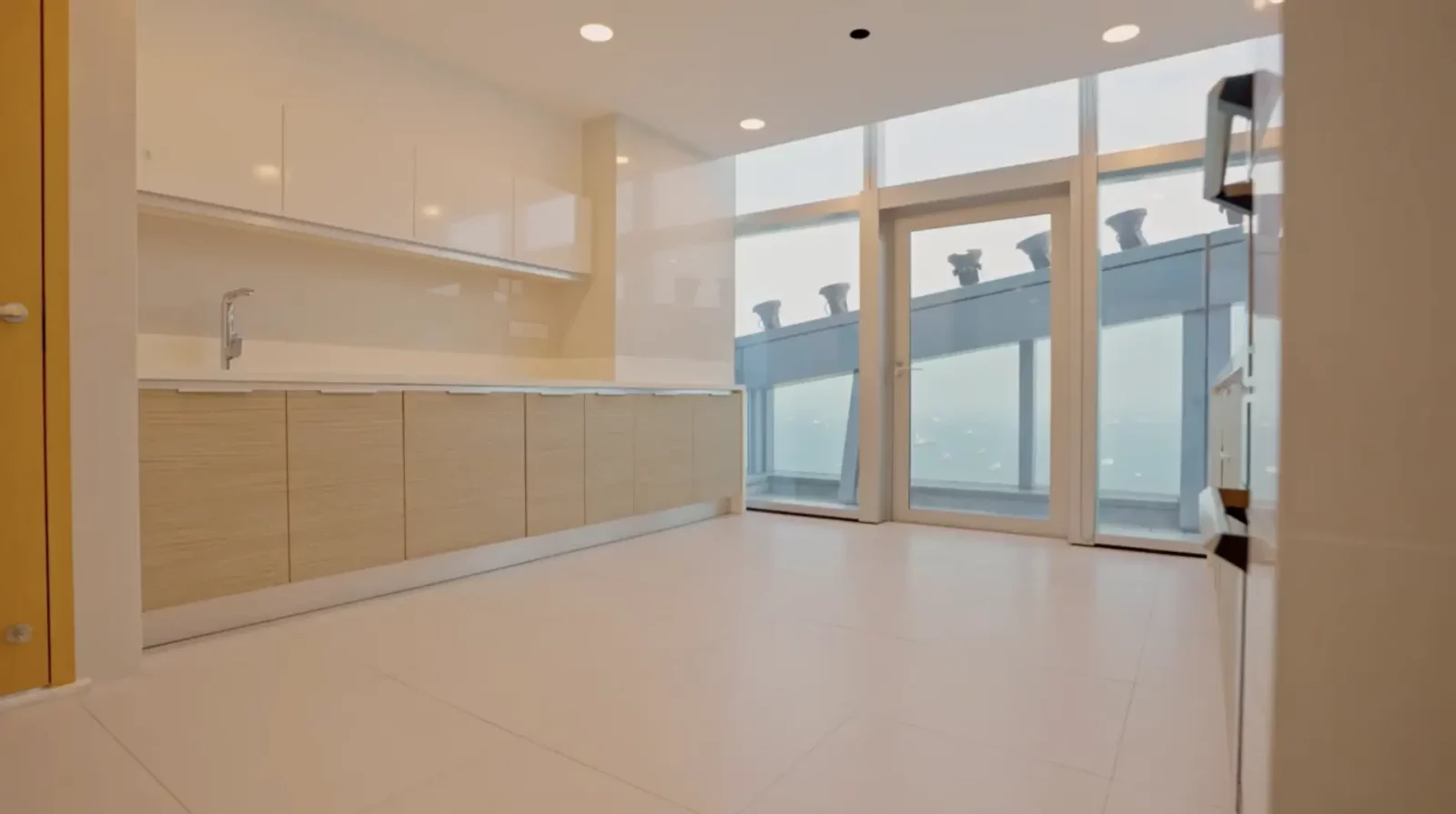 Moving on, a passageway leads to the family room, connecting the penthouse's five bedrooms while ensuring a private retreat from the main common areas. The bedroom wing comprises generously sized rooms, each revealing stunning views of the water.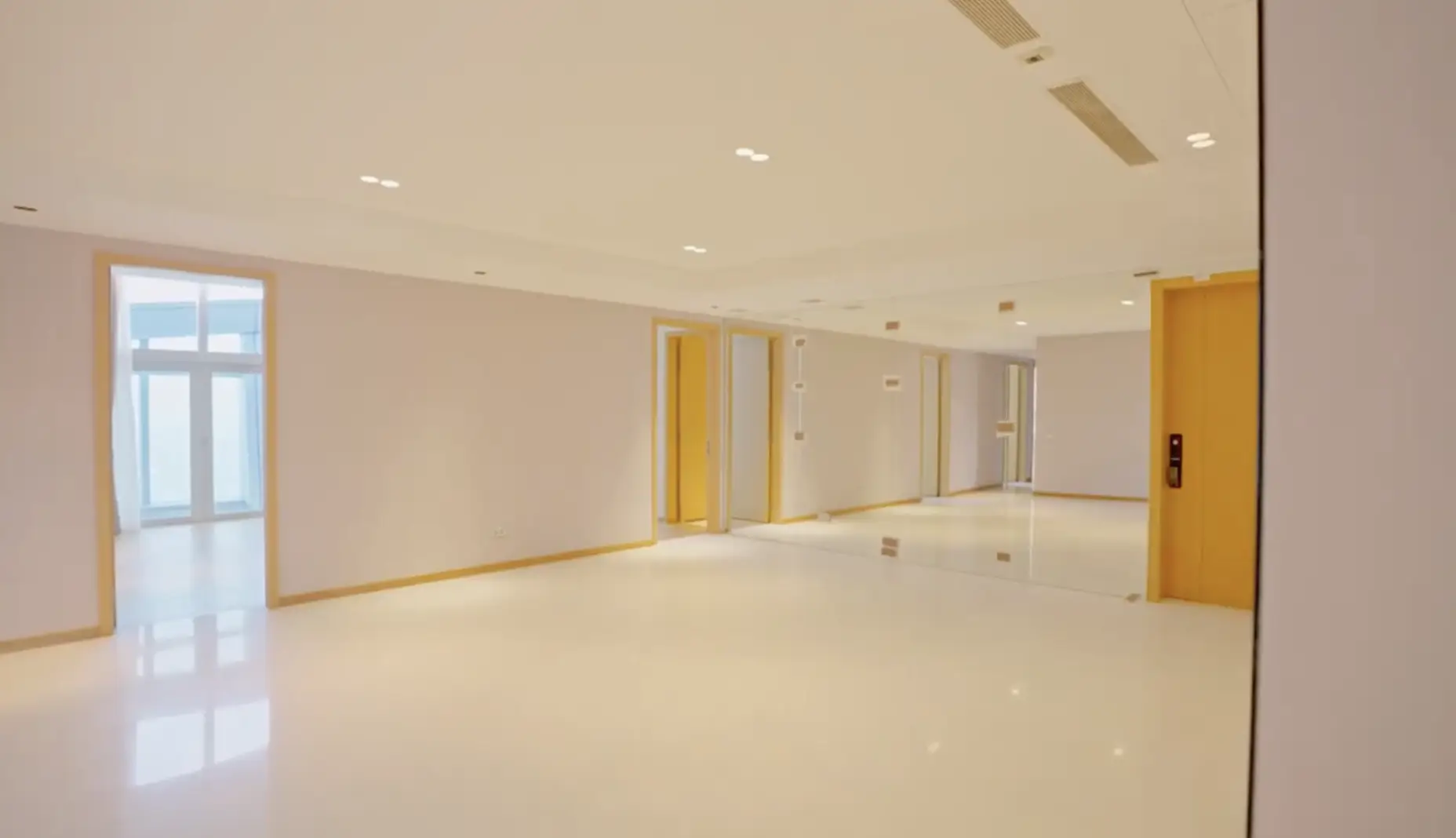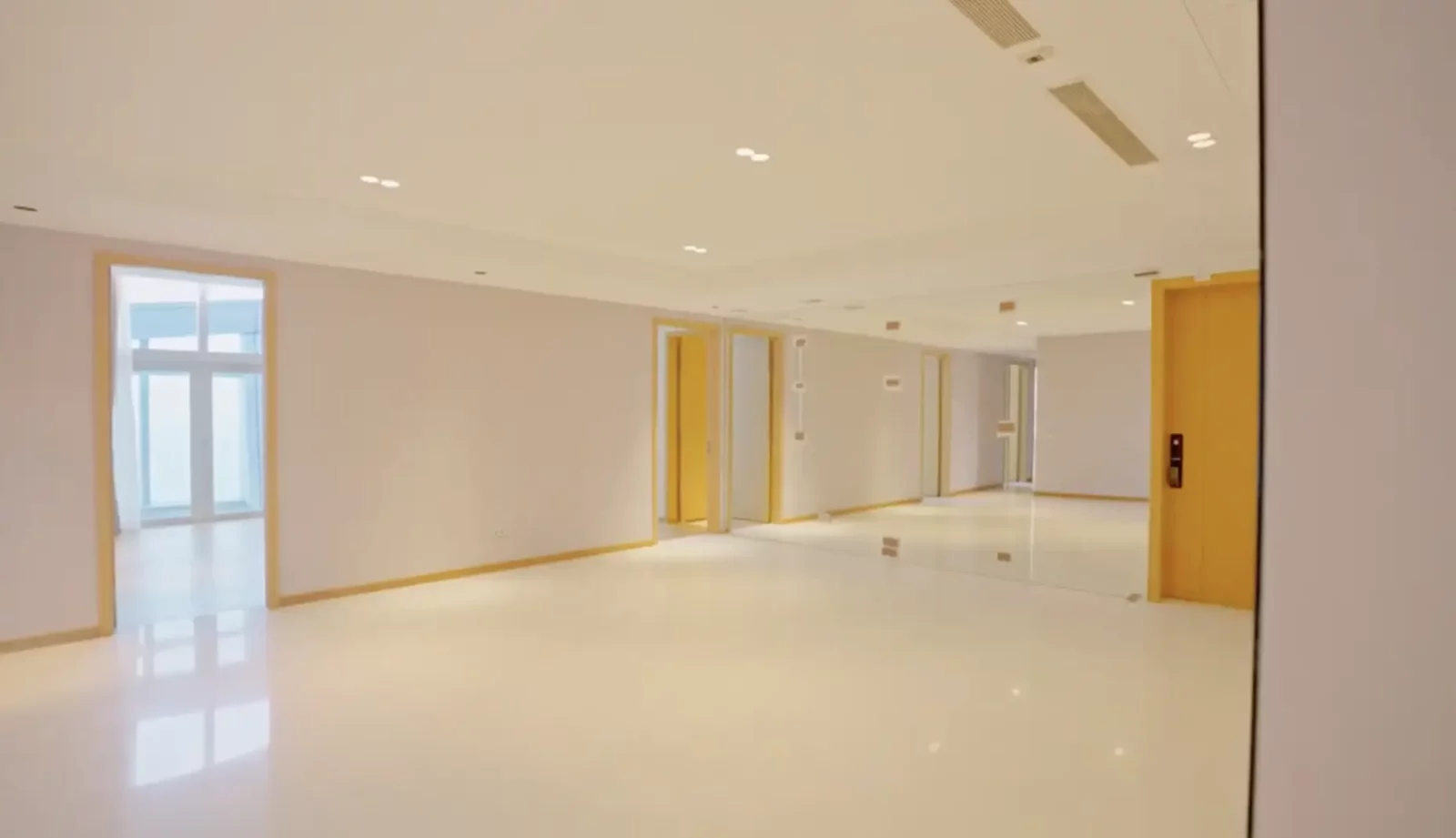 3 bedrooms are set on this wing, with the 2 initial bedrooms sharing a common bath.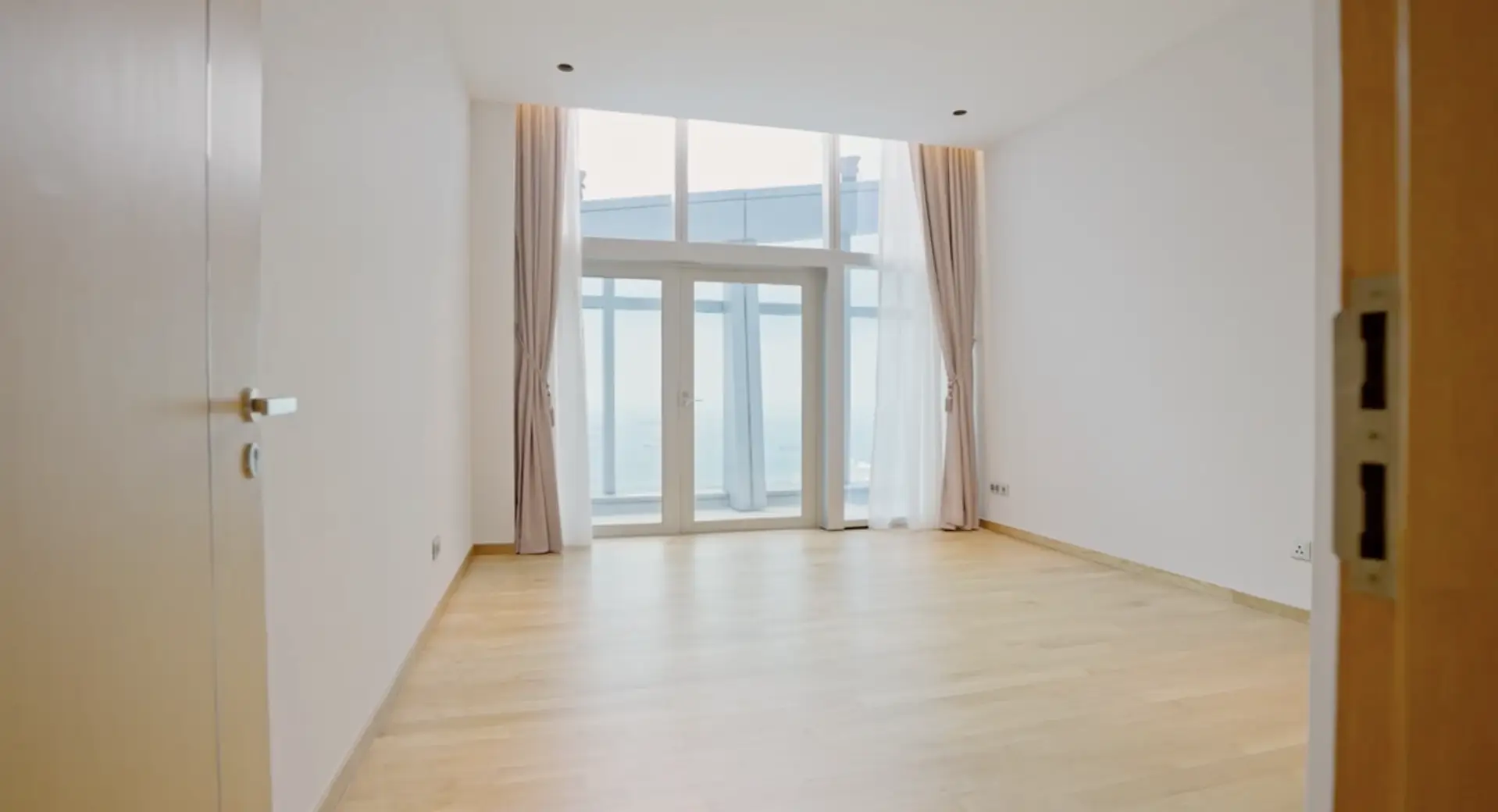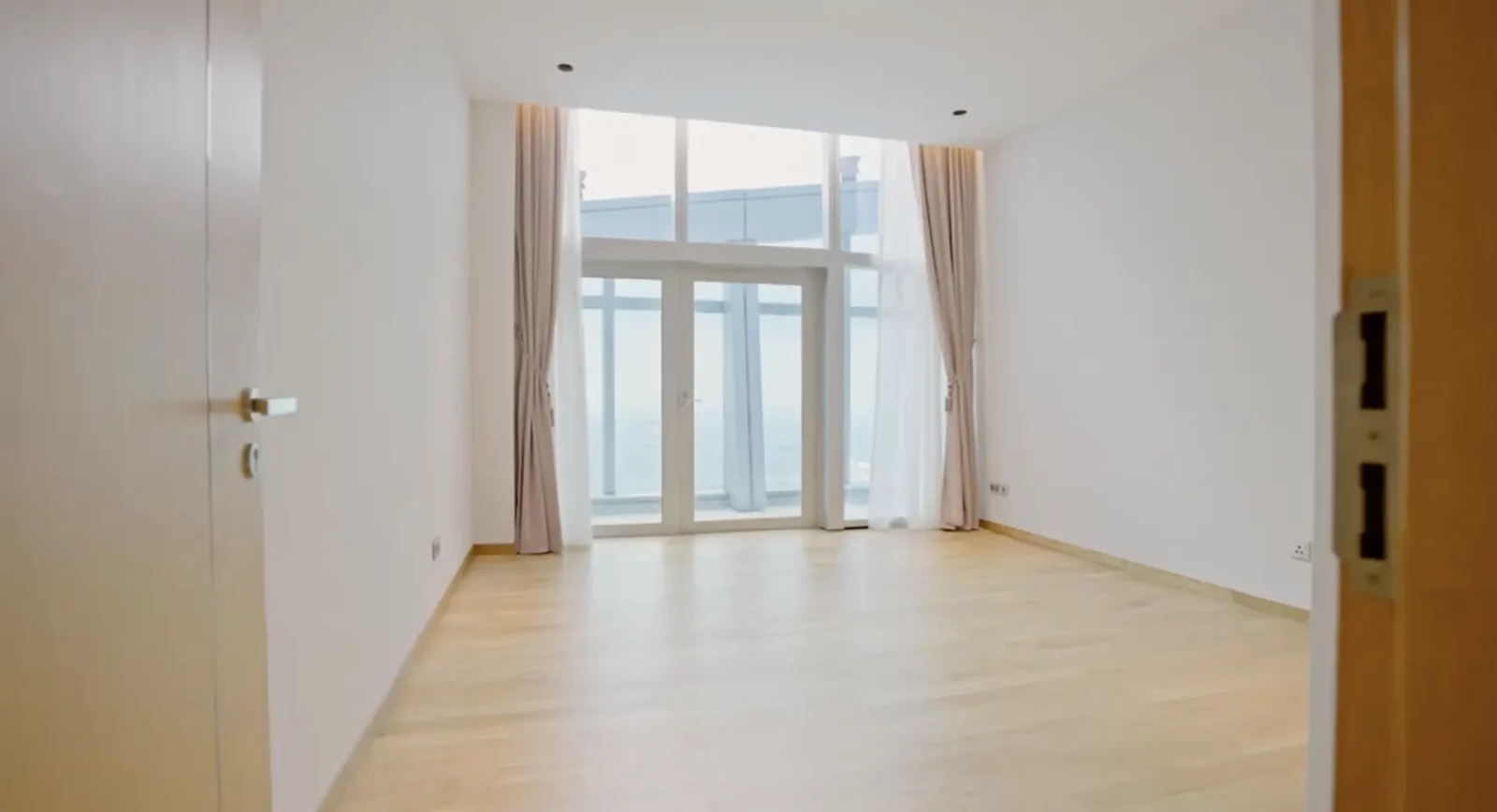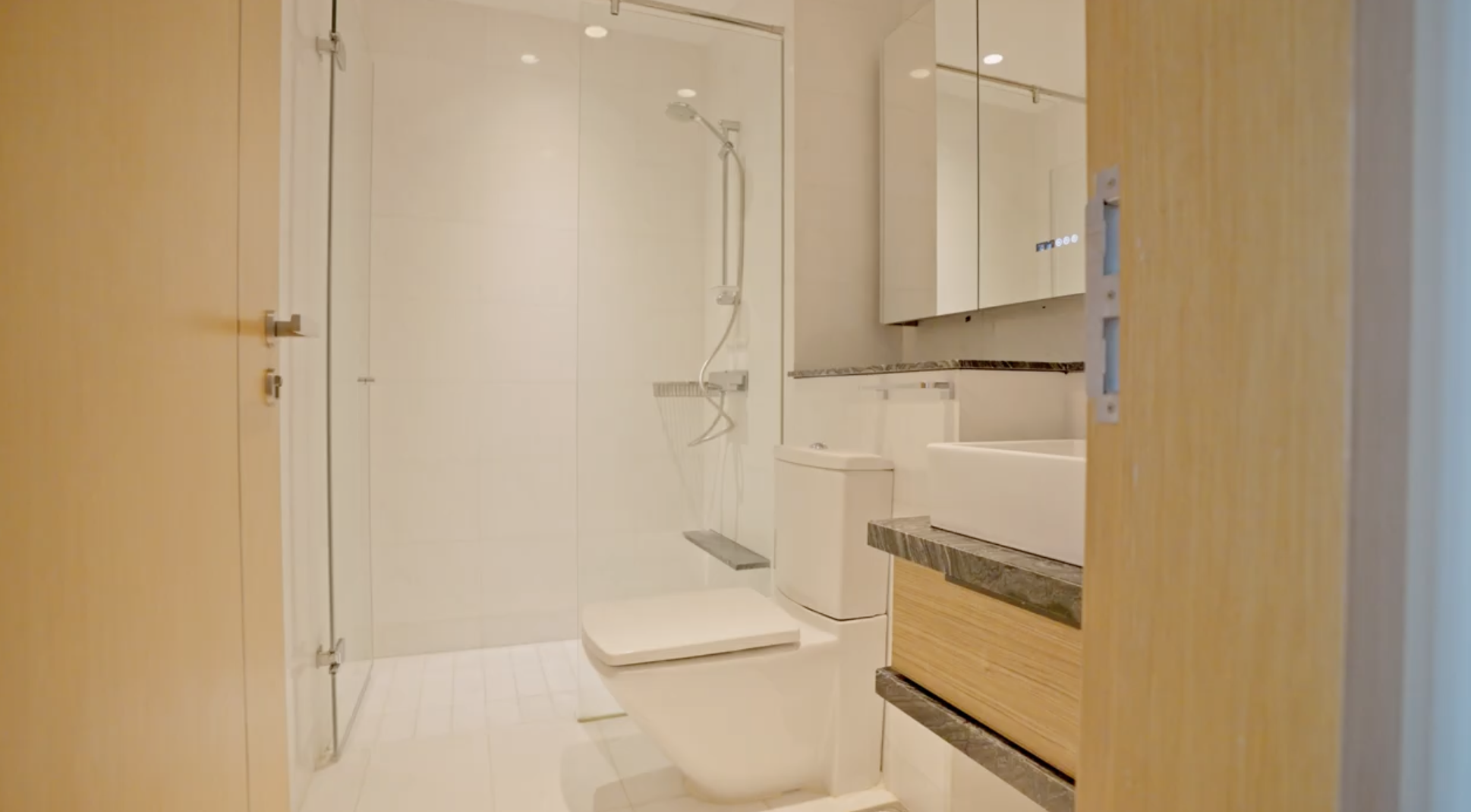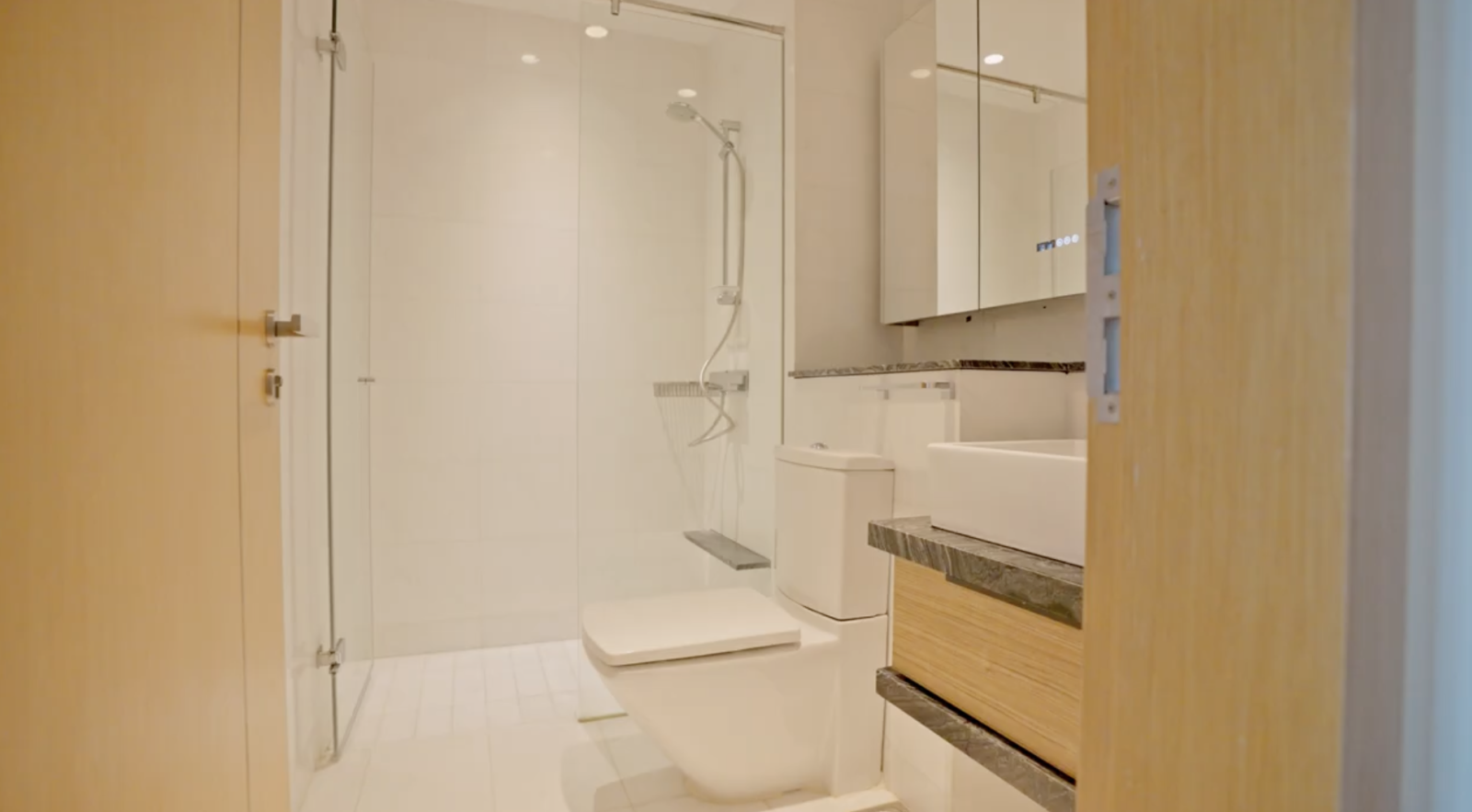 The 3rd bedroom is accompanied by a private bath, with all these bedrooms, and the initial kitchen linked by a long open terrace. 
On the opposite wing, you'll find the larger bedrooms. The master bedroom is undoubtedly spacious, with another open terrace, this time overlooking the CBD.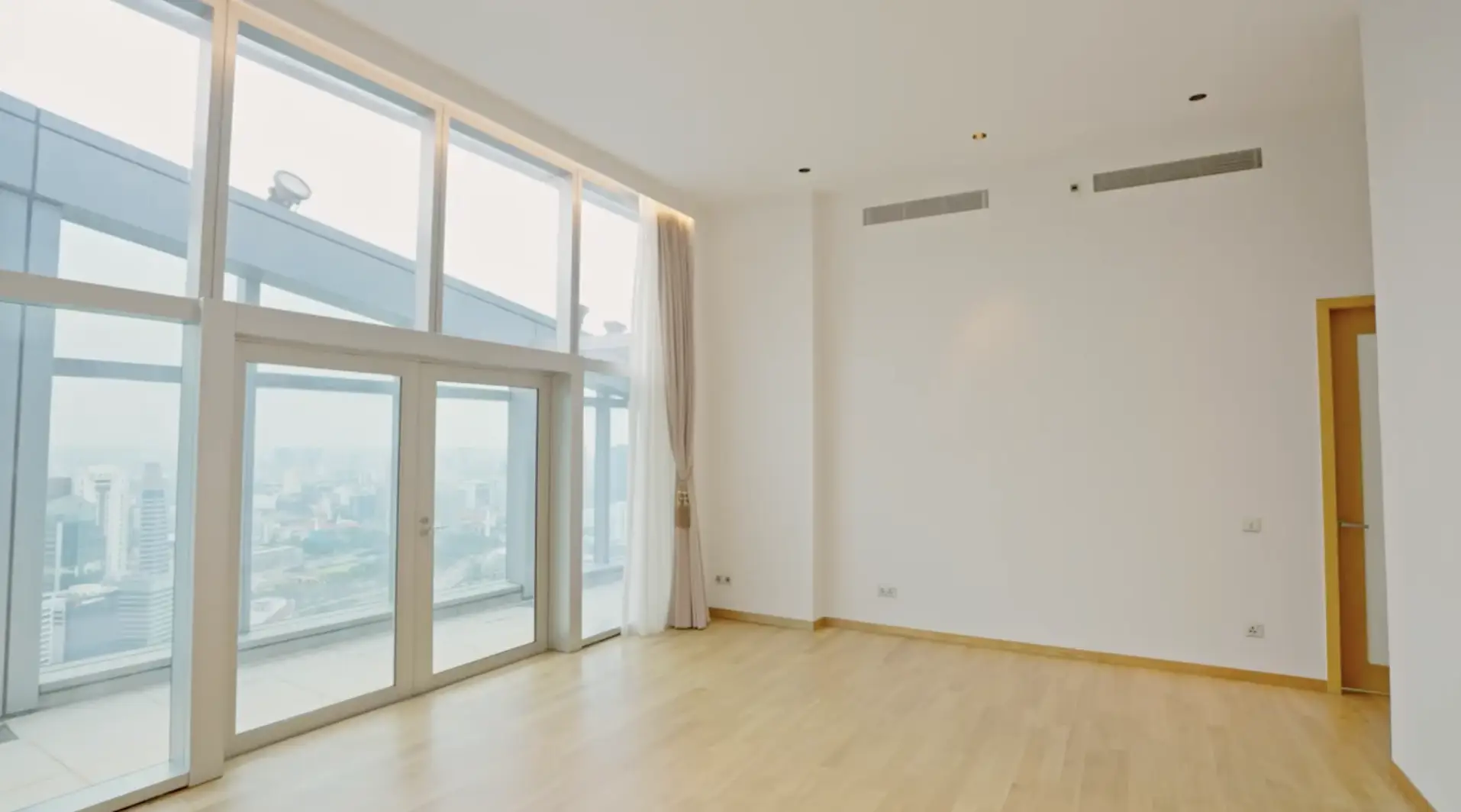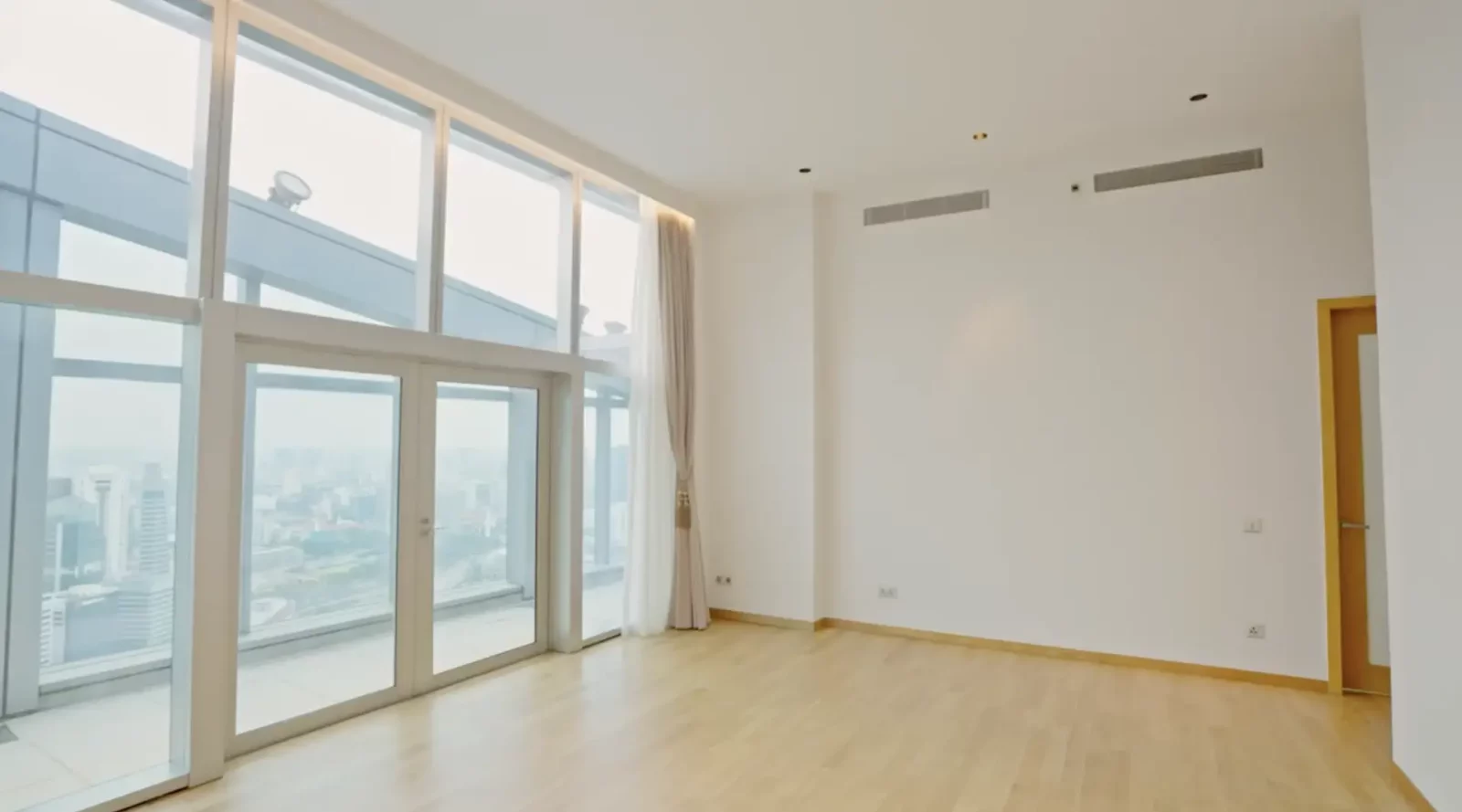 It can be combined with the adjacent room (also an ensuite) to create a seamless open floor plan with a walk-in wardrobe and a lounge area.
The master bath features dual sinks, a bathtub, a separate shower area, and even a sauna.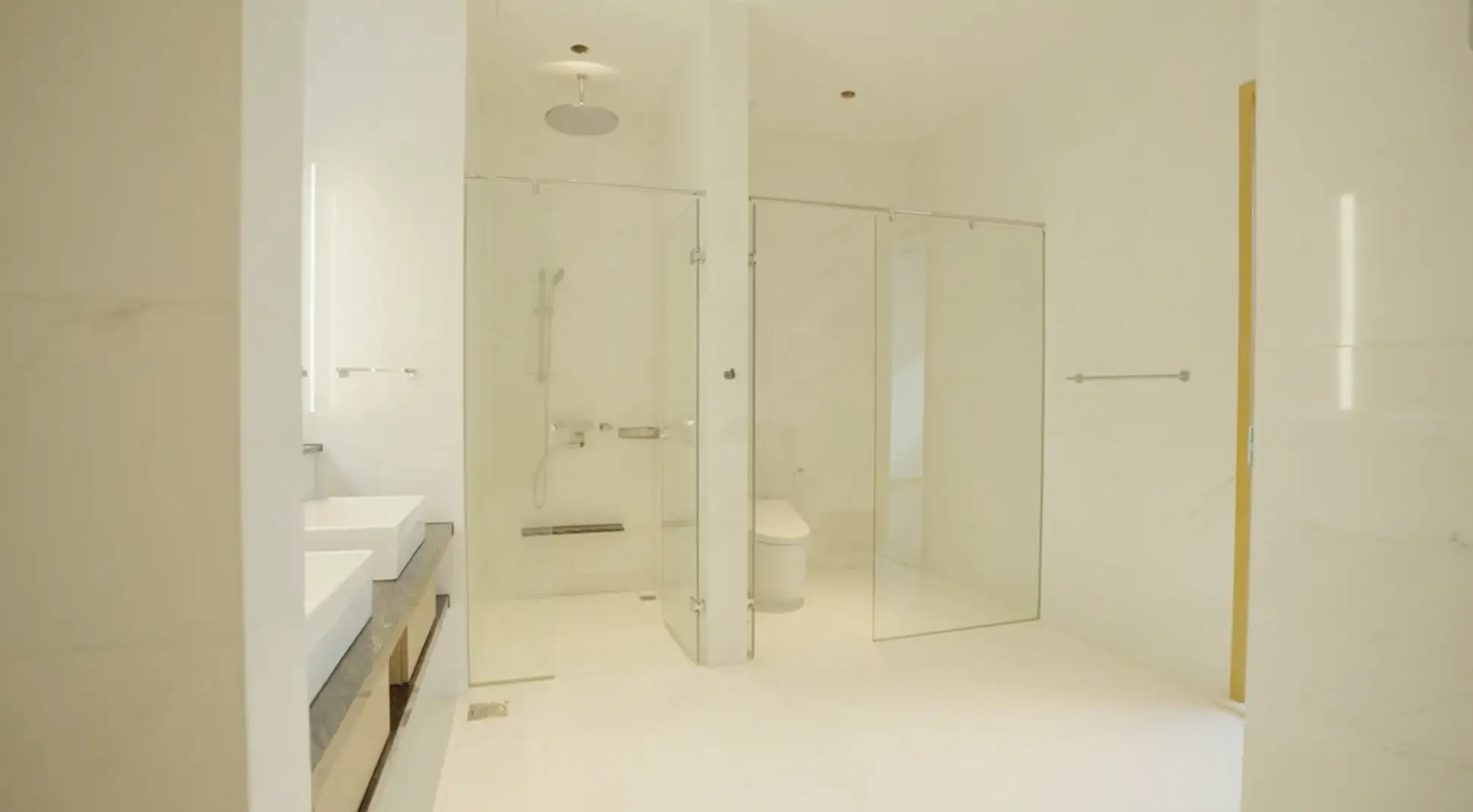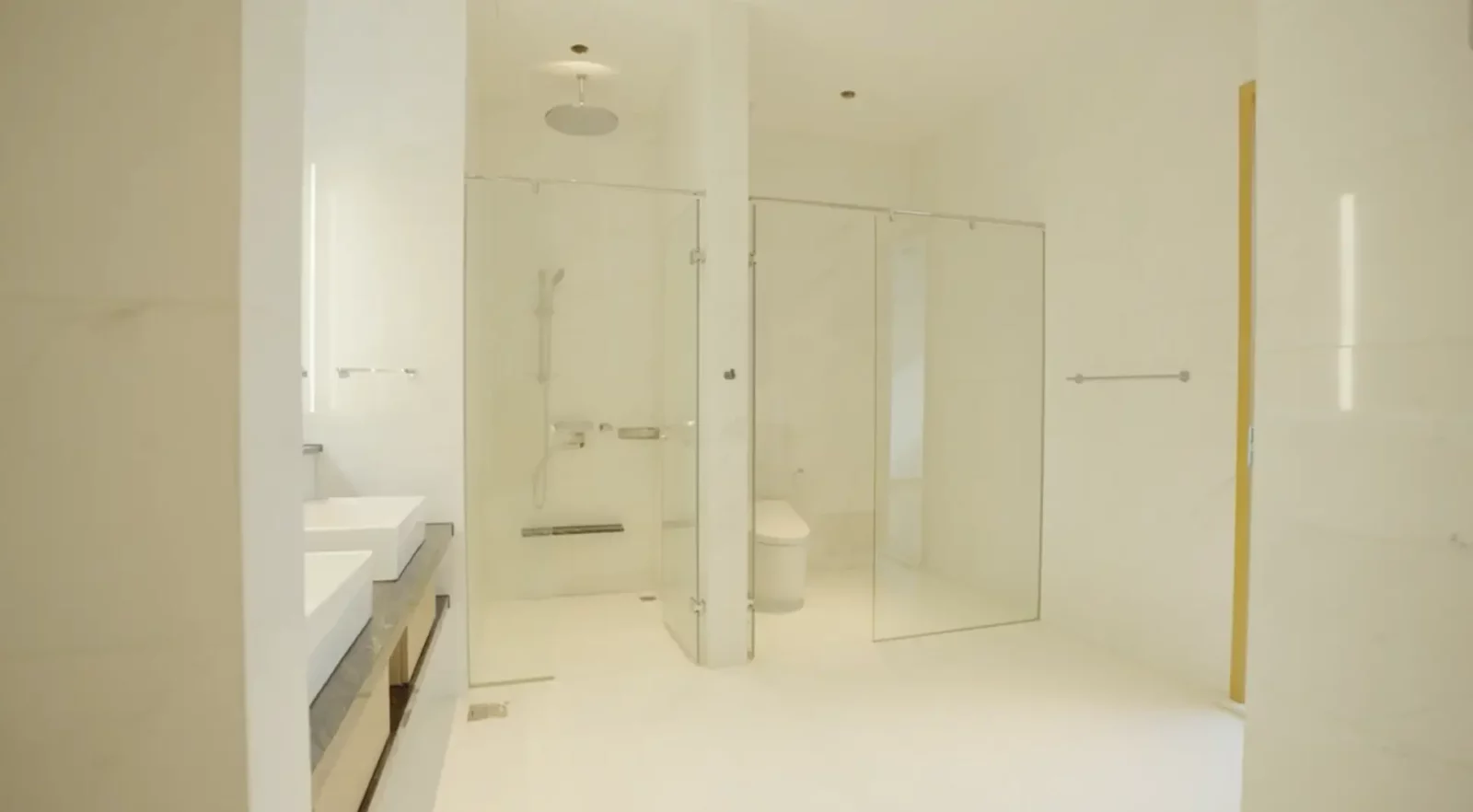 Heading to the upper levels, we find a number of utility areas, like a common bath and shower, located right by a long entryway with glass ceiling panels running all the way down.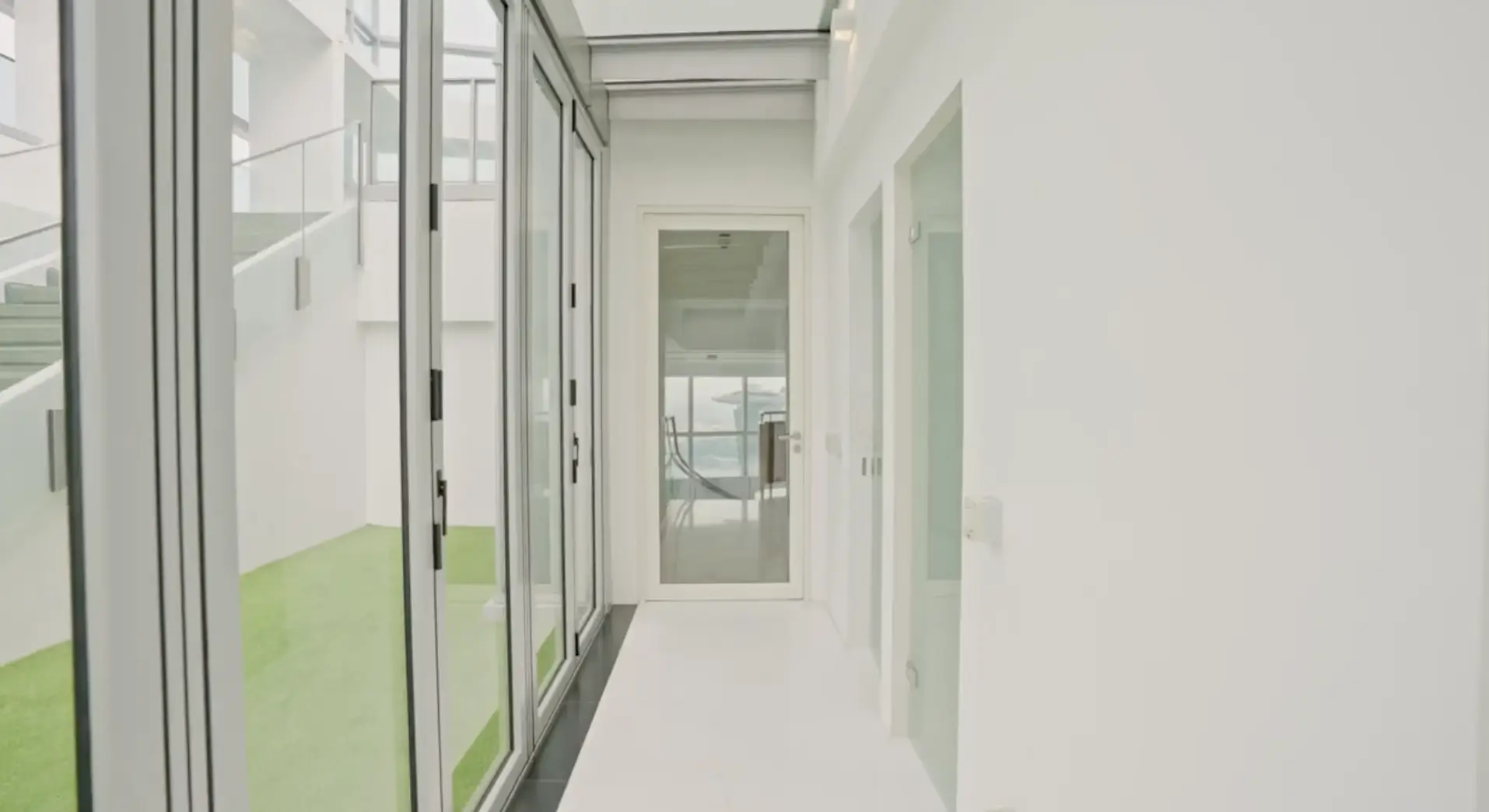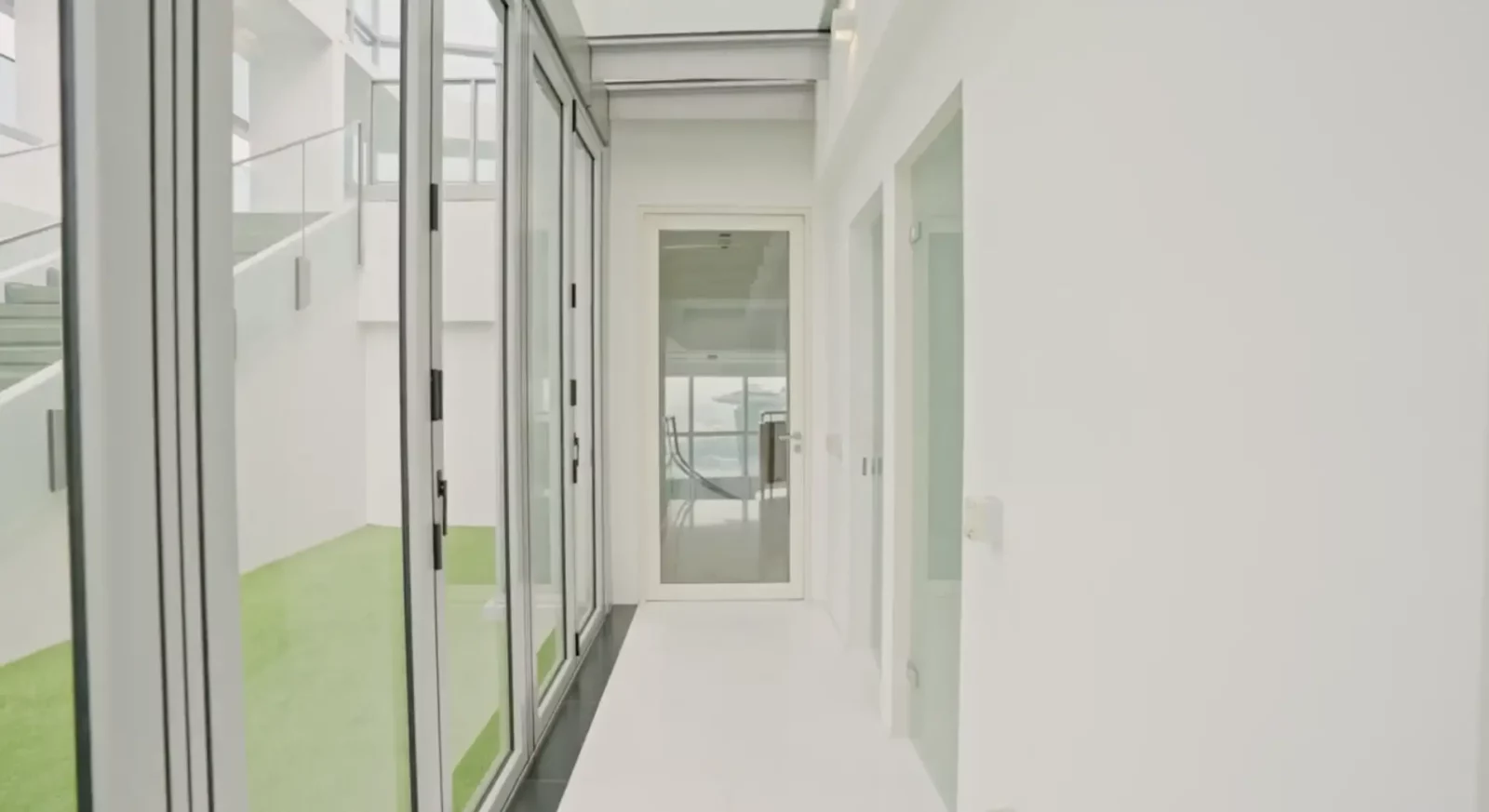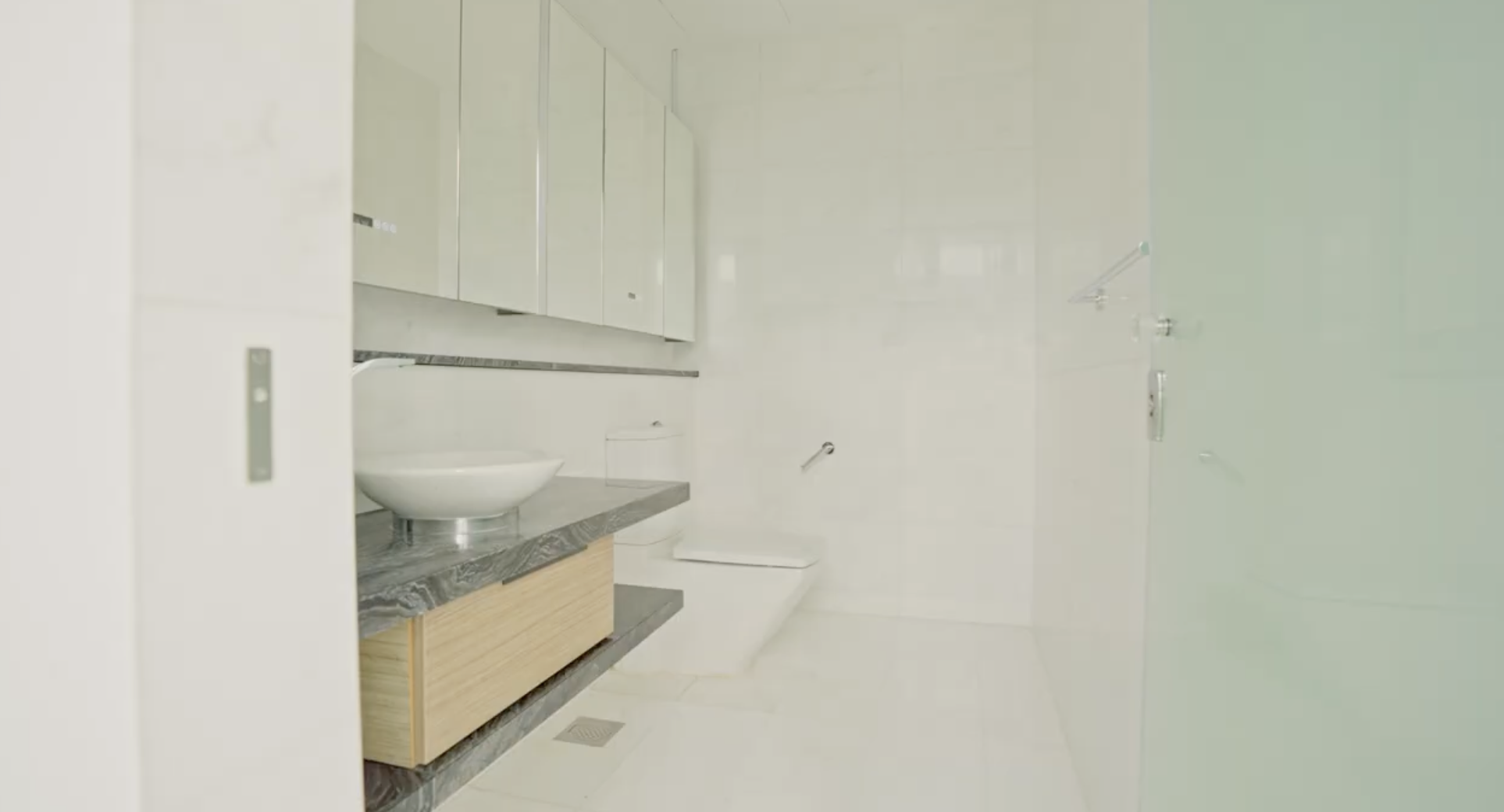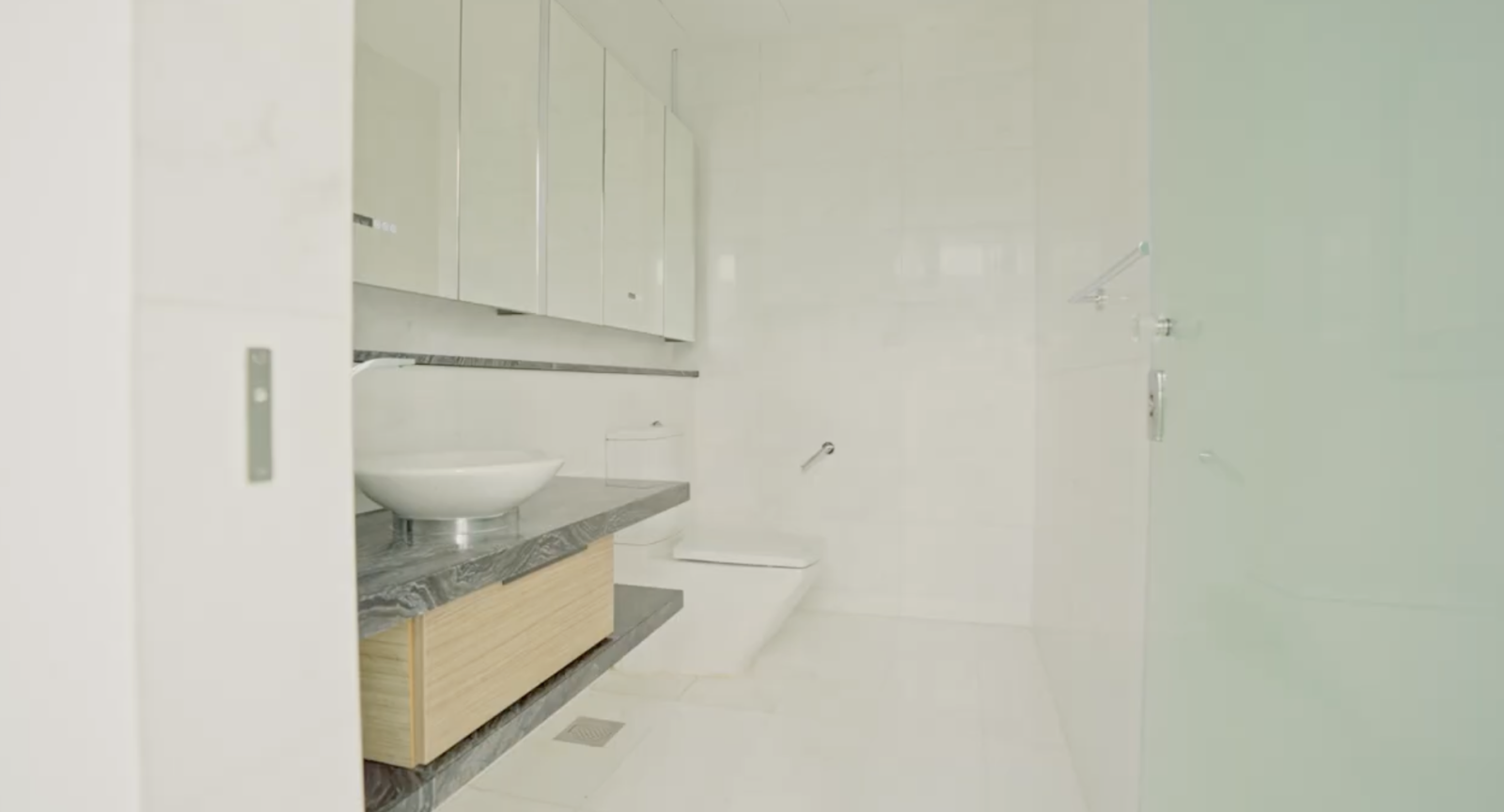 A wet kitchen is set at the end of the entryway. Combined with the extra legroom, this space could be easily converted into a sky lounge if desired.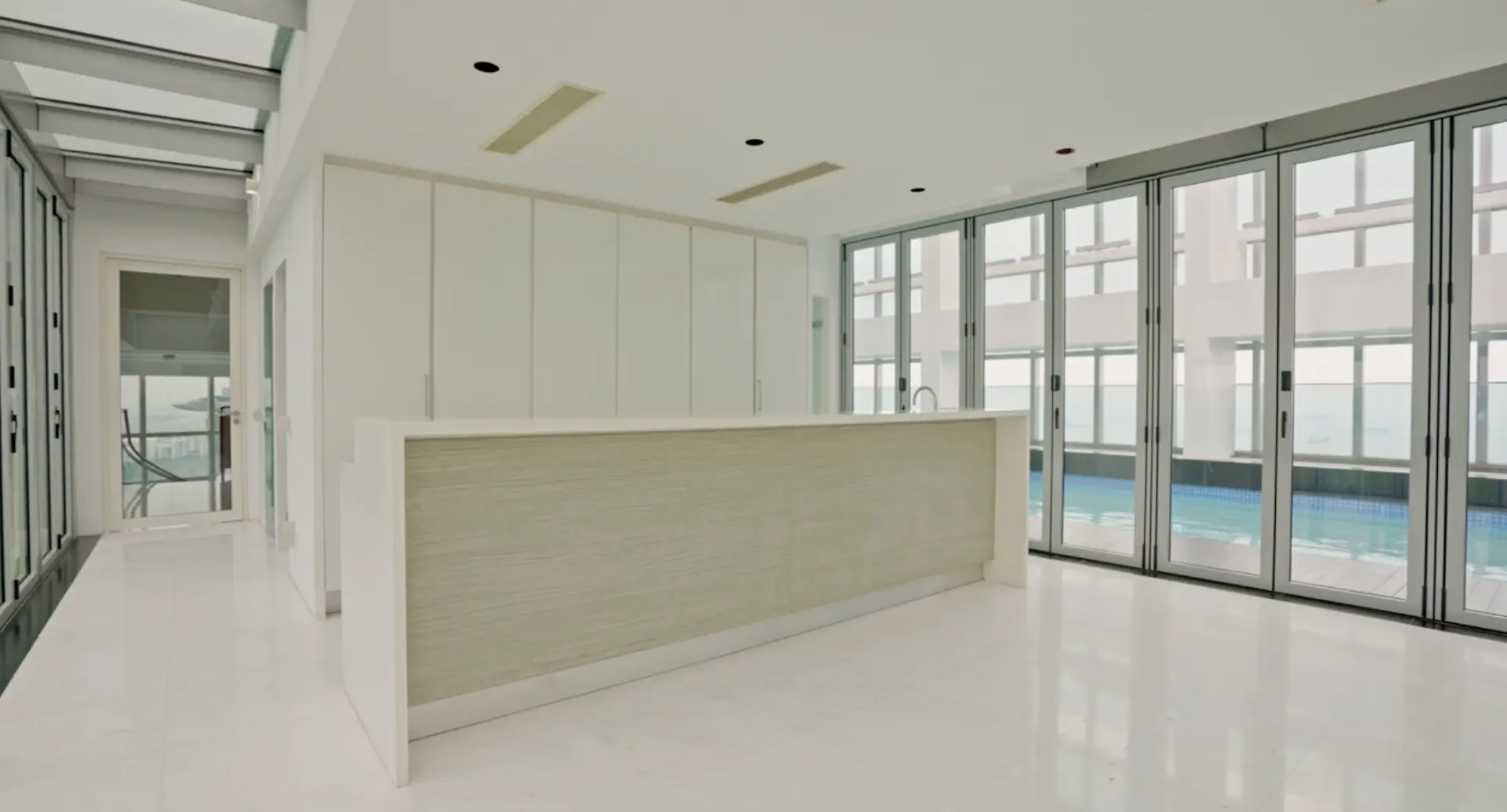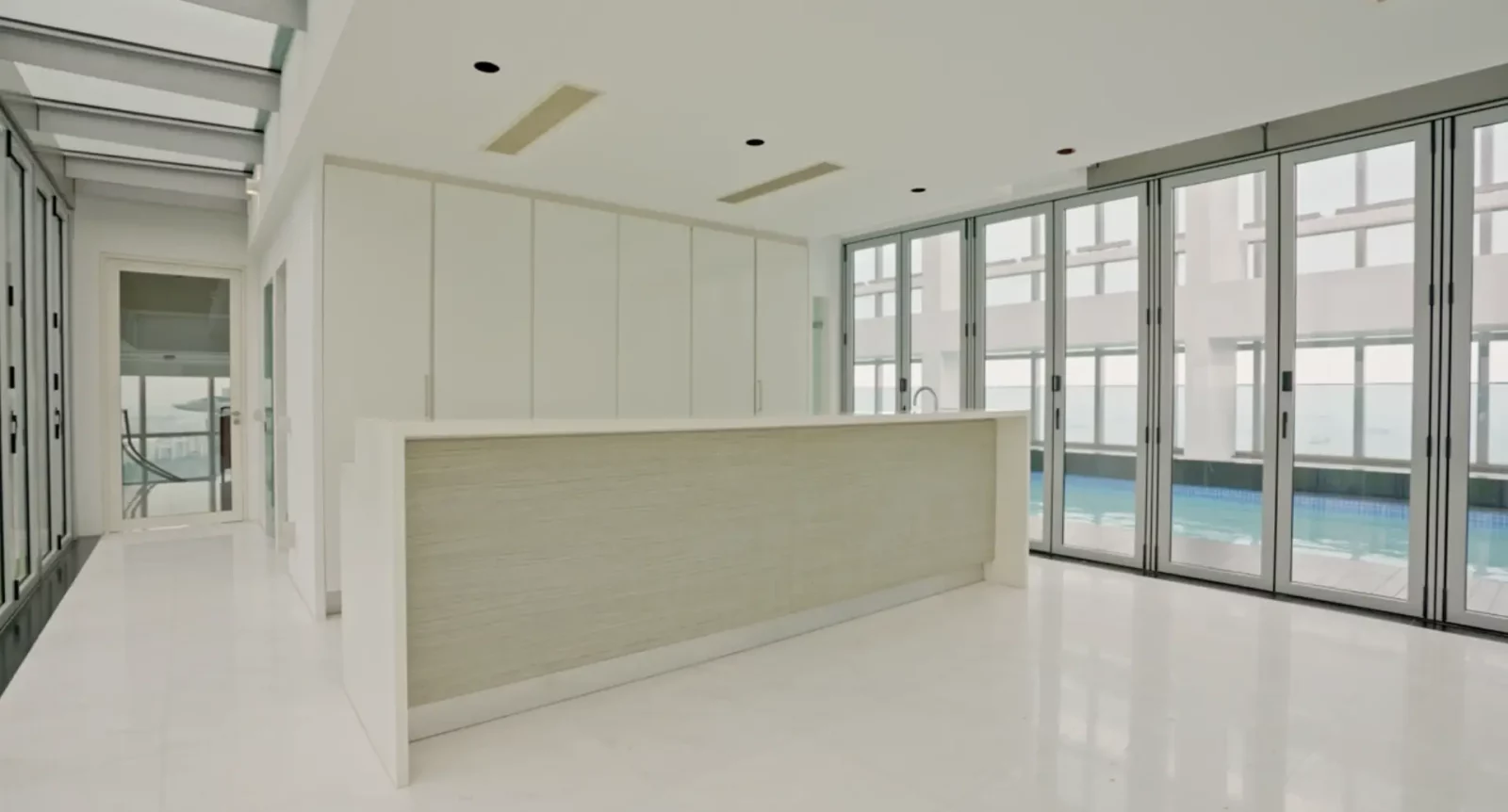 Outside, we find a 25-meter lap pool, making it one of, if not, the largest private indoor pool in Singapore – complete with sweeping bay views.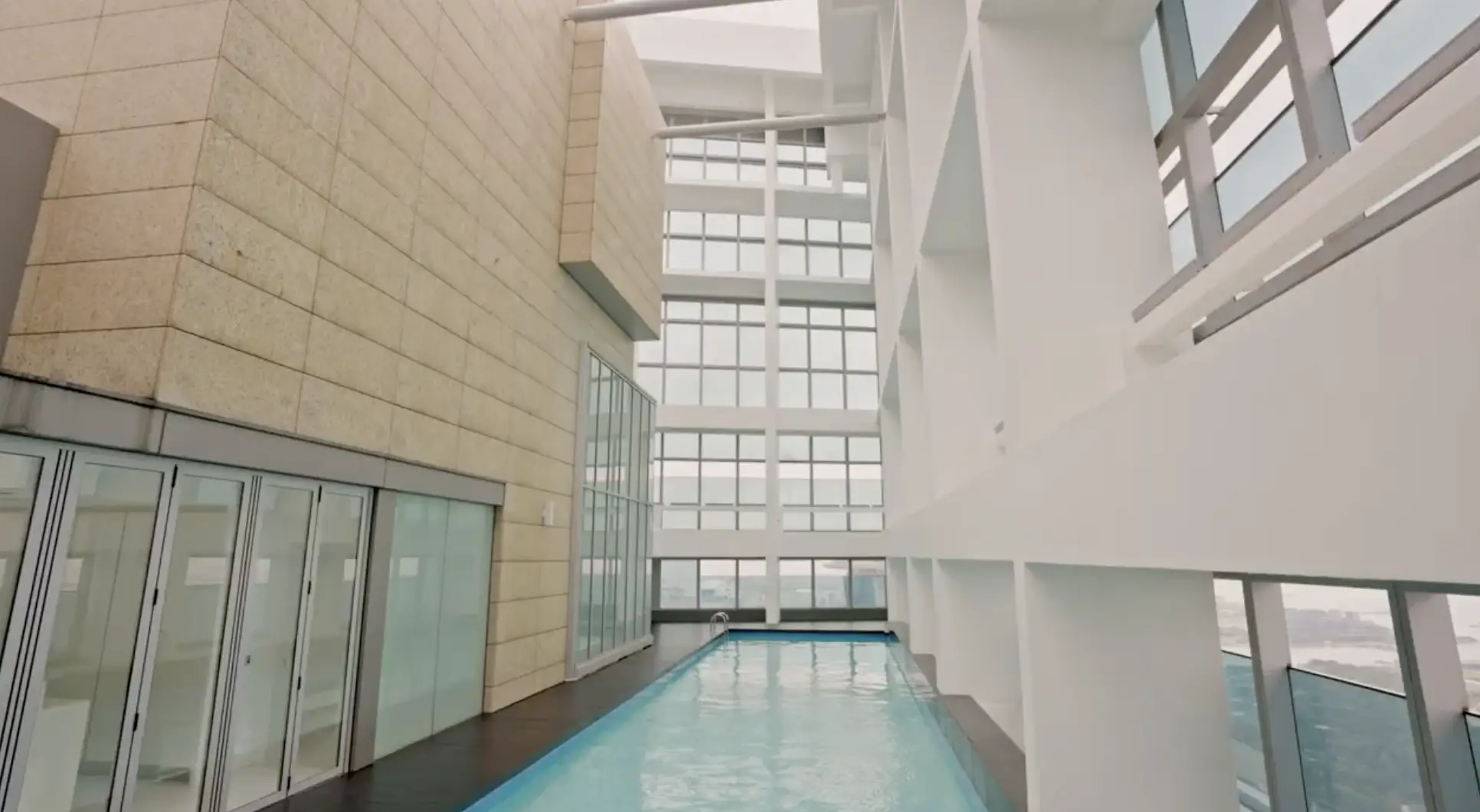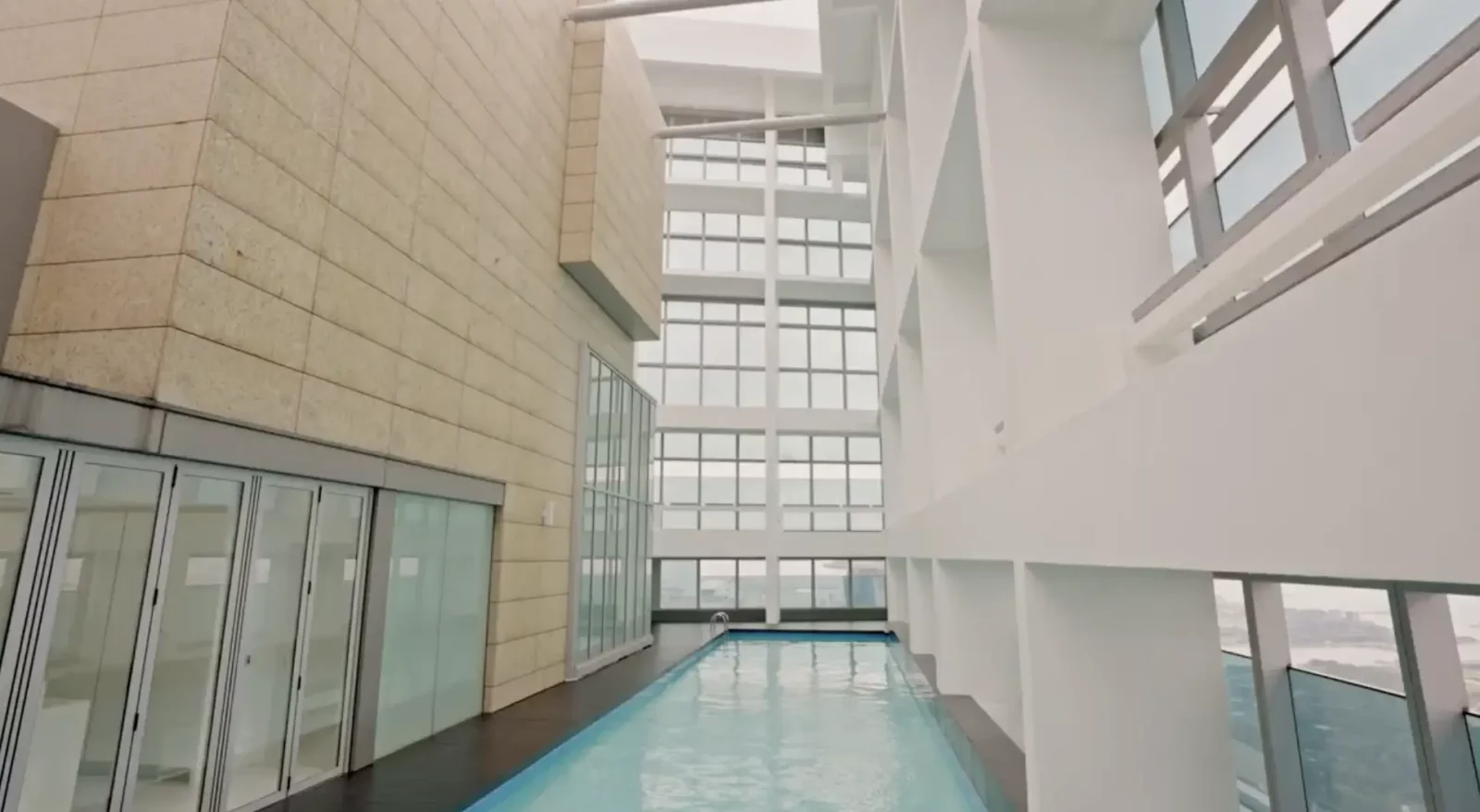 Right next to it is a steam room for both the owners and guests to utilise after their dips.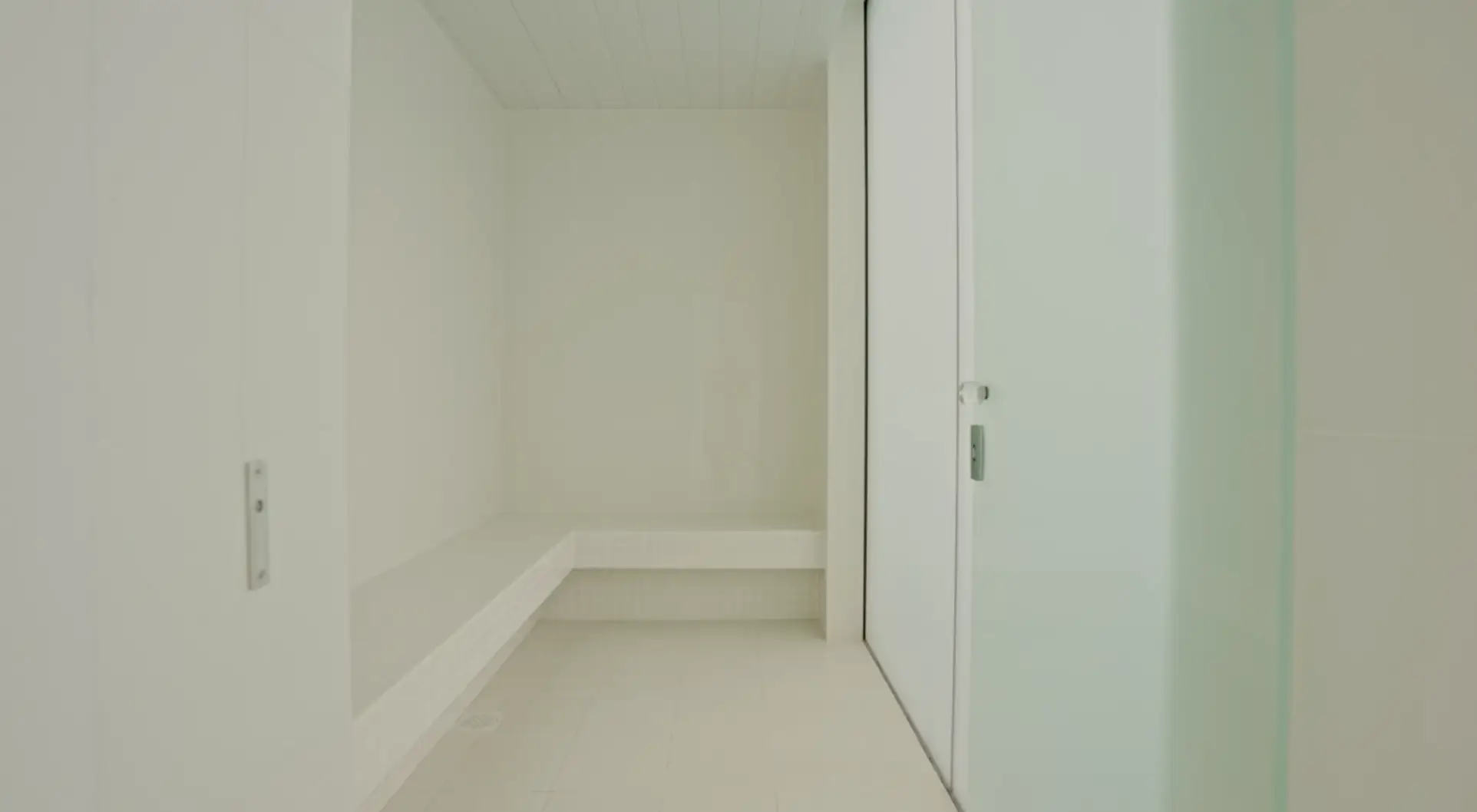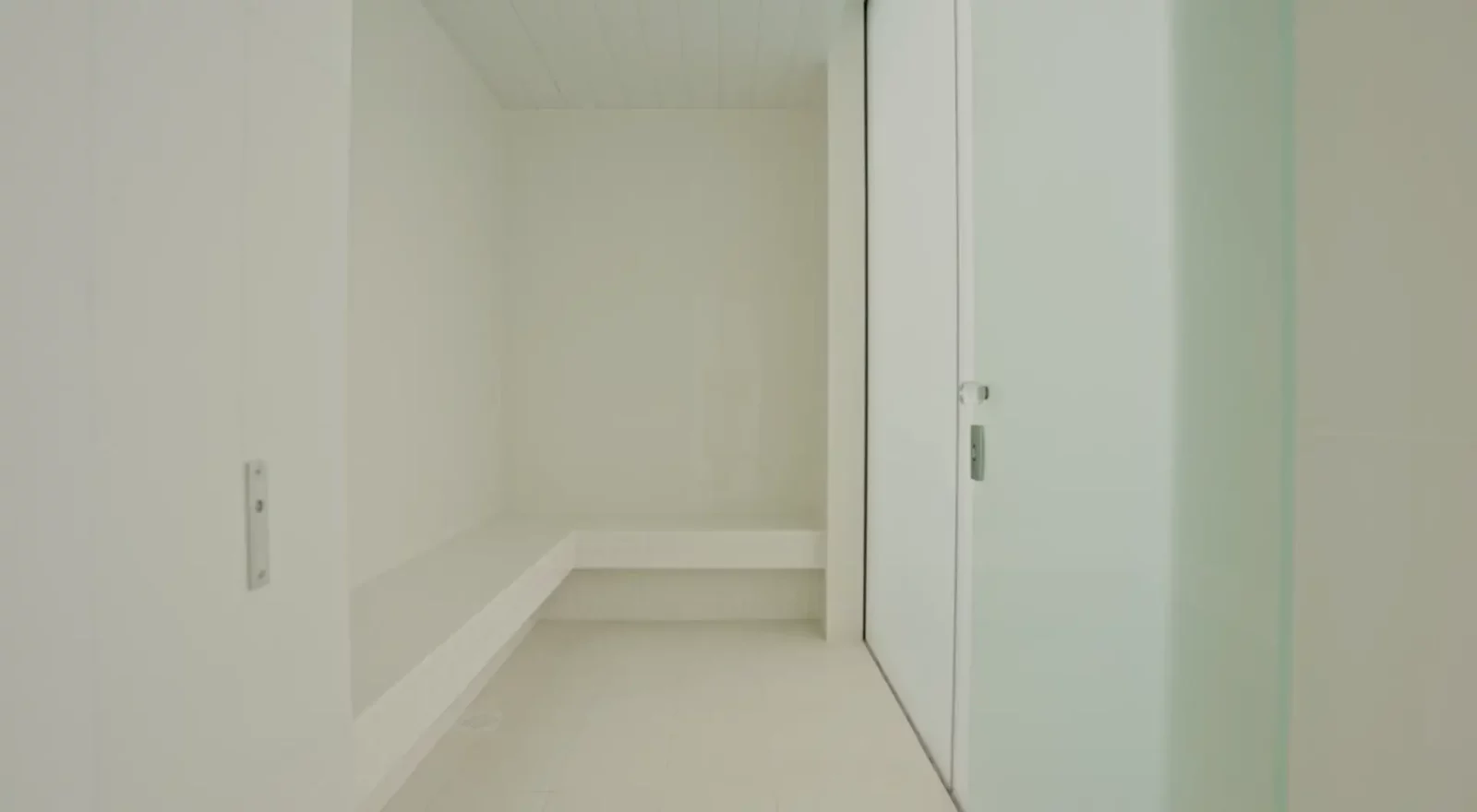 A sky patio is set on the opposite wing. This area is perfect for hosting barbeques, and could also be converted into an outdoor garden if desired.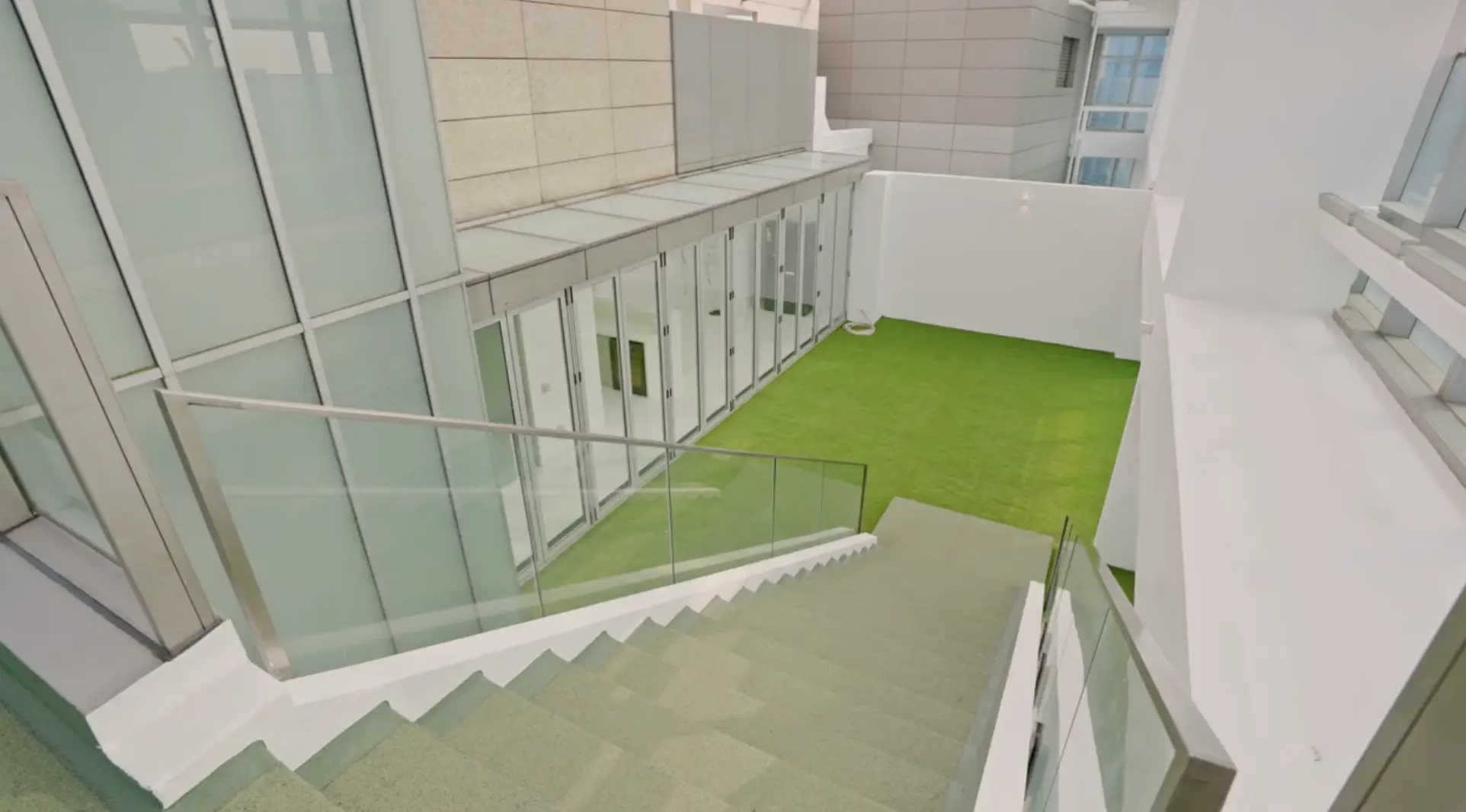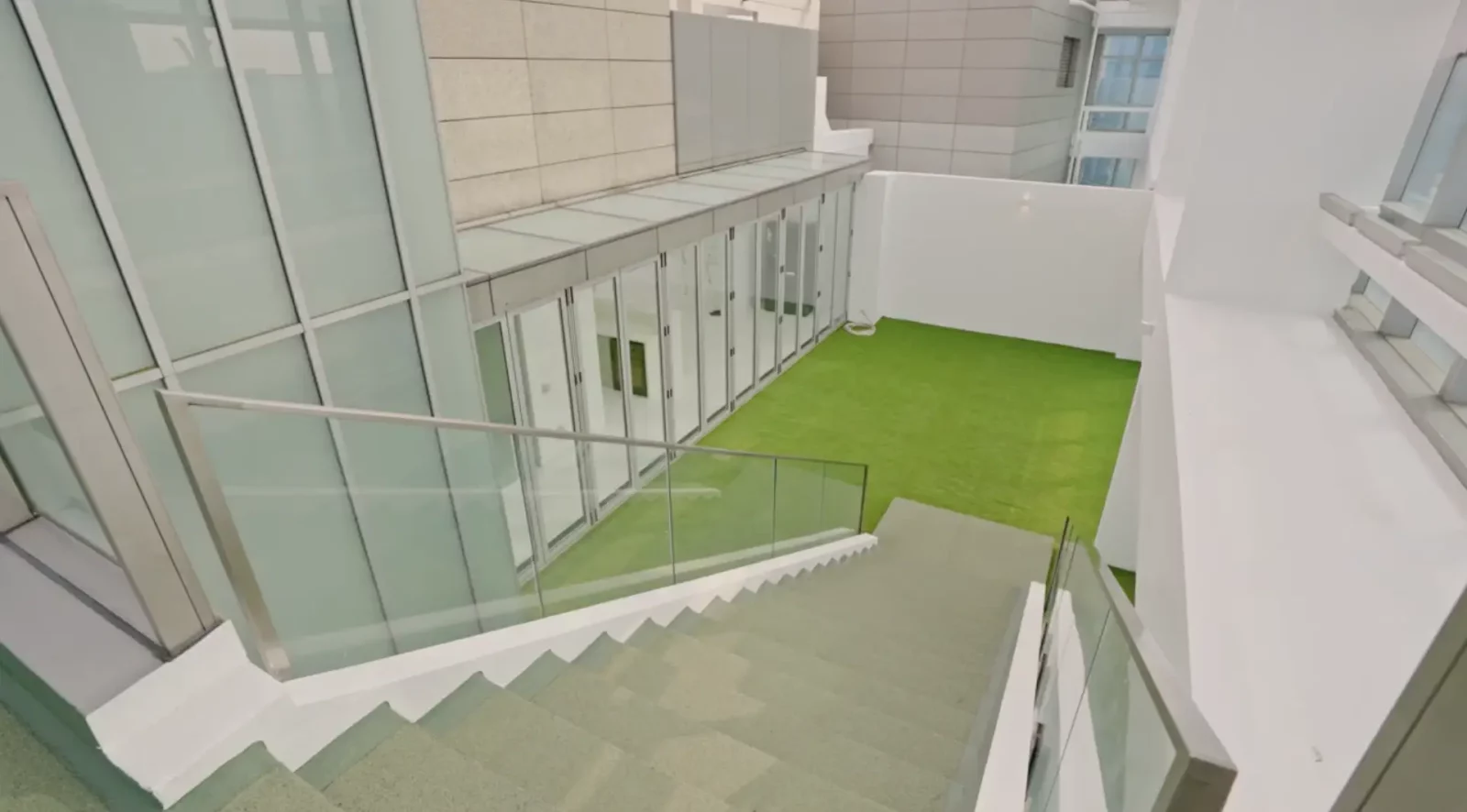 Stairs lead up to the sky deck, with panoramic views from north to south. 
This space is entirely customizable, and could be renovated into a cigar lounge, sky study, or an enclosed observatory deck overlooking the cityscape.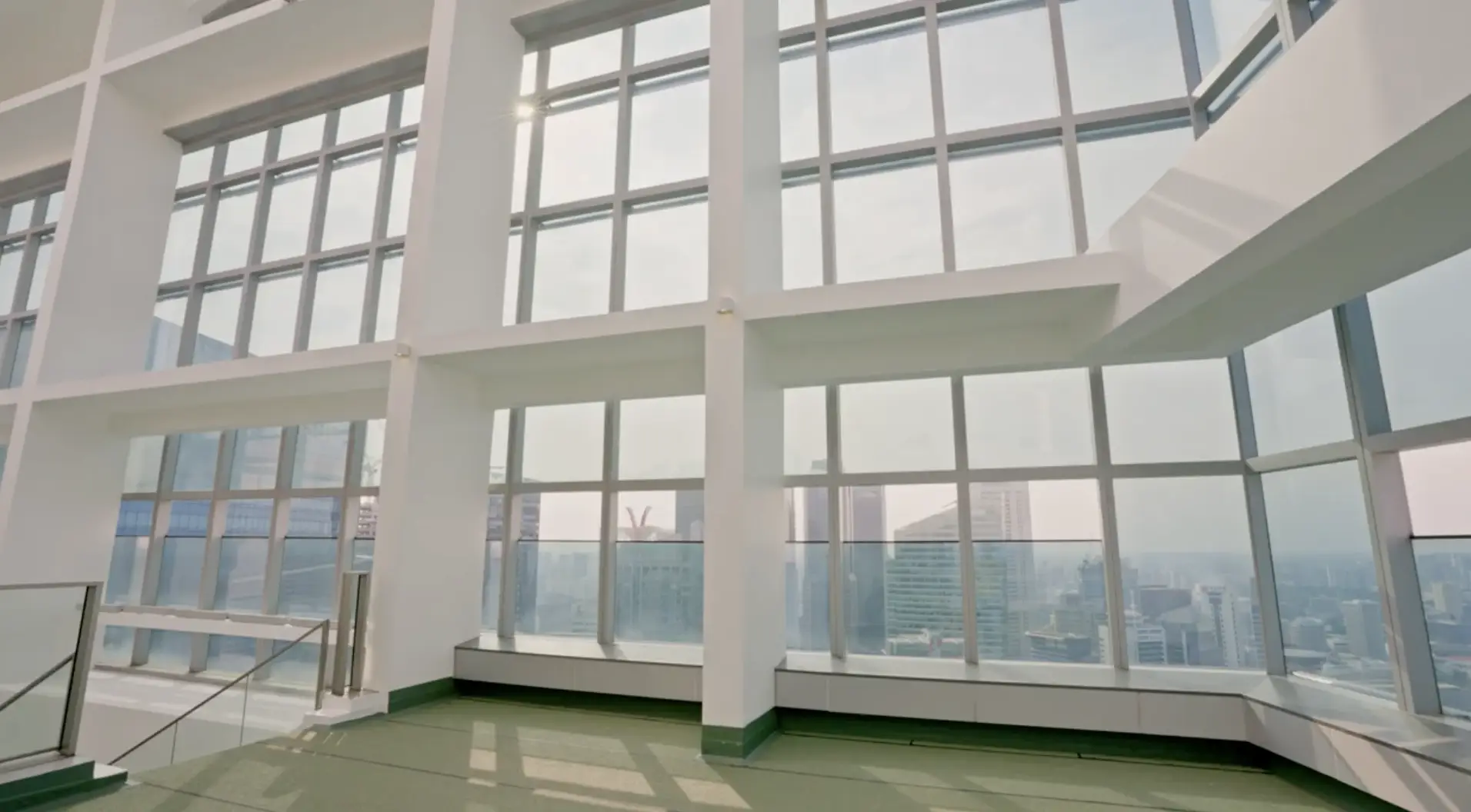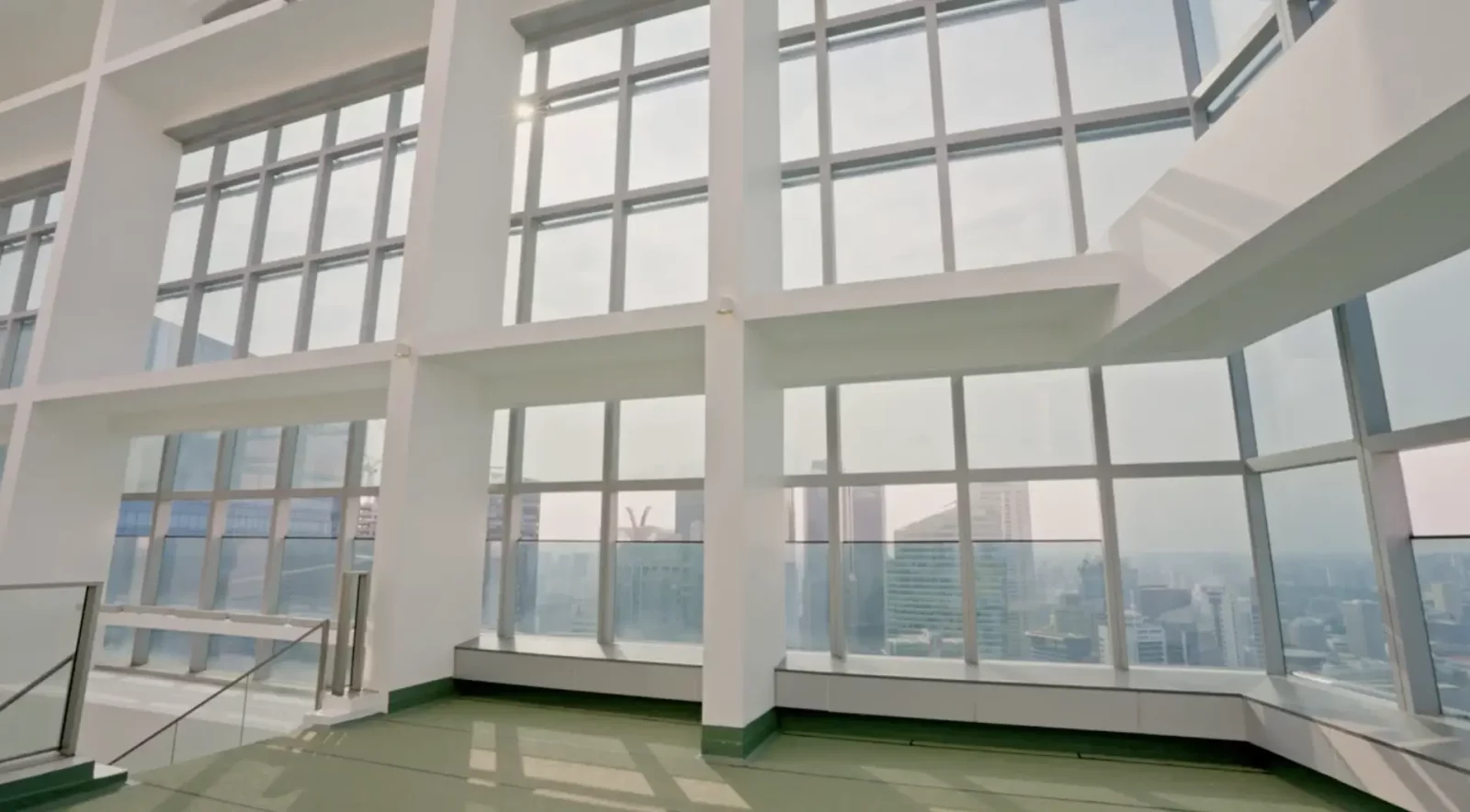 As always, special thanks to the owners and the listing agent, Edwin for allowing us to tour this incredible penthouse. If you're interested in finding out more about this home, you can contact Edwin here or check out the listing here to find out more about this home.