Insider Tour
Inside A Peaceful 'Japanordic' Home With Beautiful Coastal Views
3
min read
On this week's episode, we tour a five-room BTO flat nestled by Punggol's NorthShore. Set atop a higher floor, this home offers panoramic views of the waterscape from the moment you step in through the front door.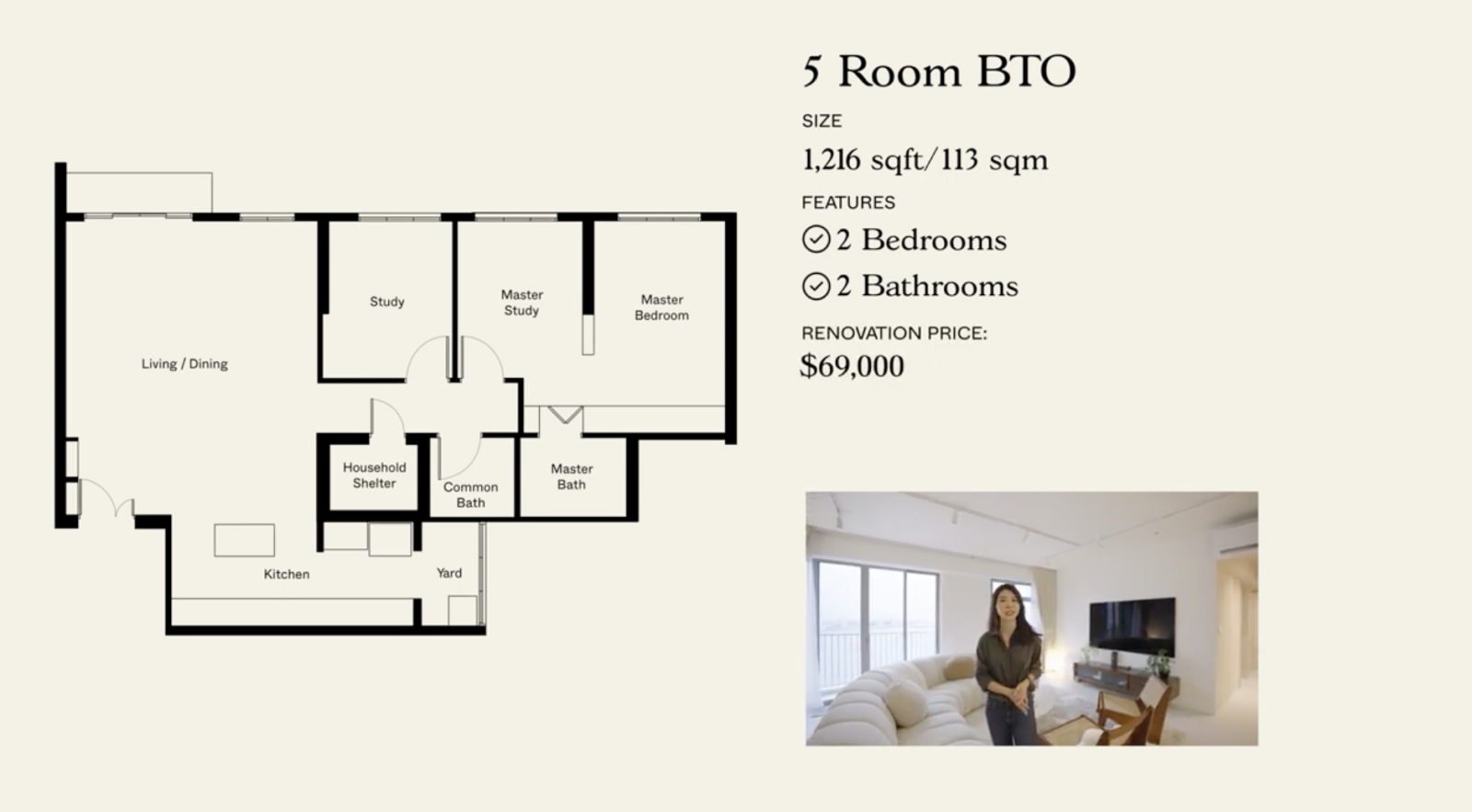 Finished in a predominantly white palette interwoven with Japandi elements, the young homeowners have chosen to specifically curate their furniture to match the Scandinavian-Japanese theme.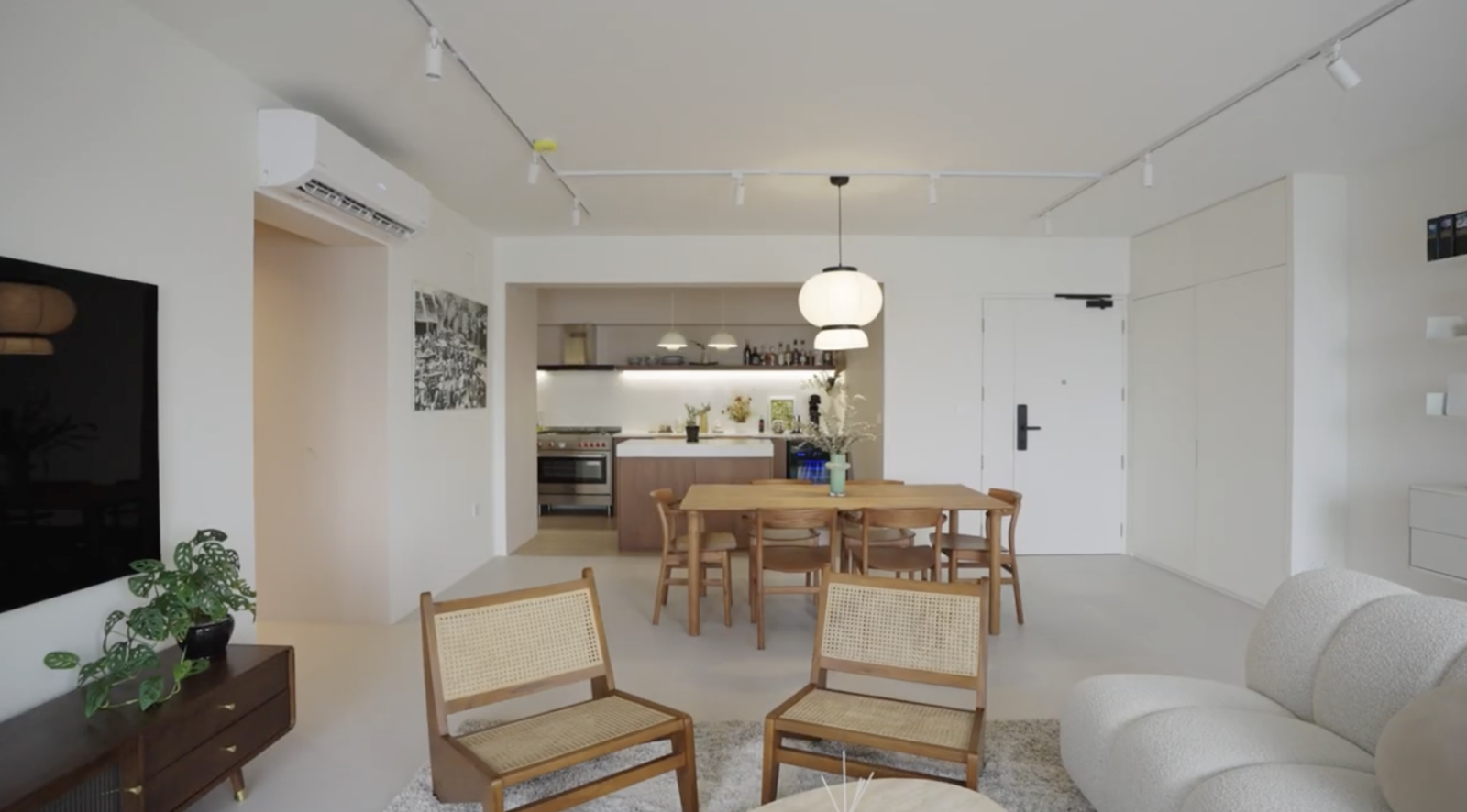 Upon entering, you're greeted by a clutter-free space. Cream white shoe cabinets line the side, complemented by open display shelves at the far end, adorned with a selection of books and display pieces.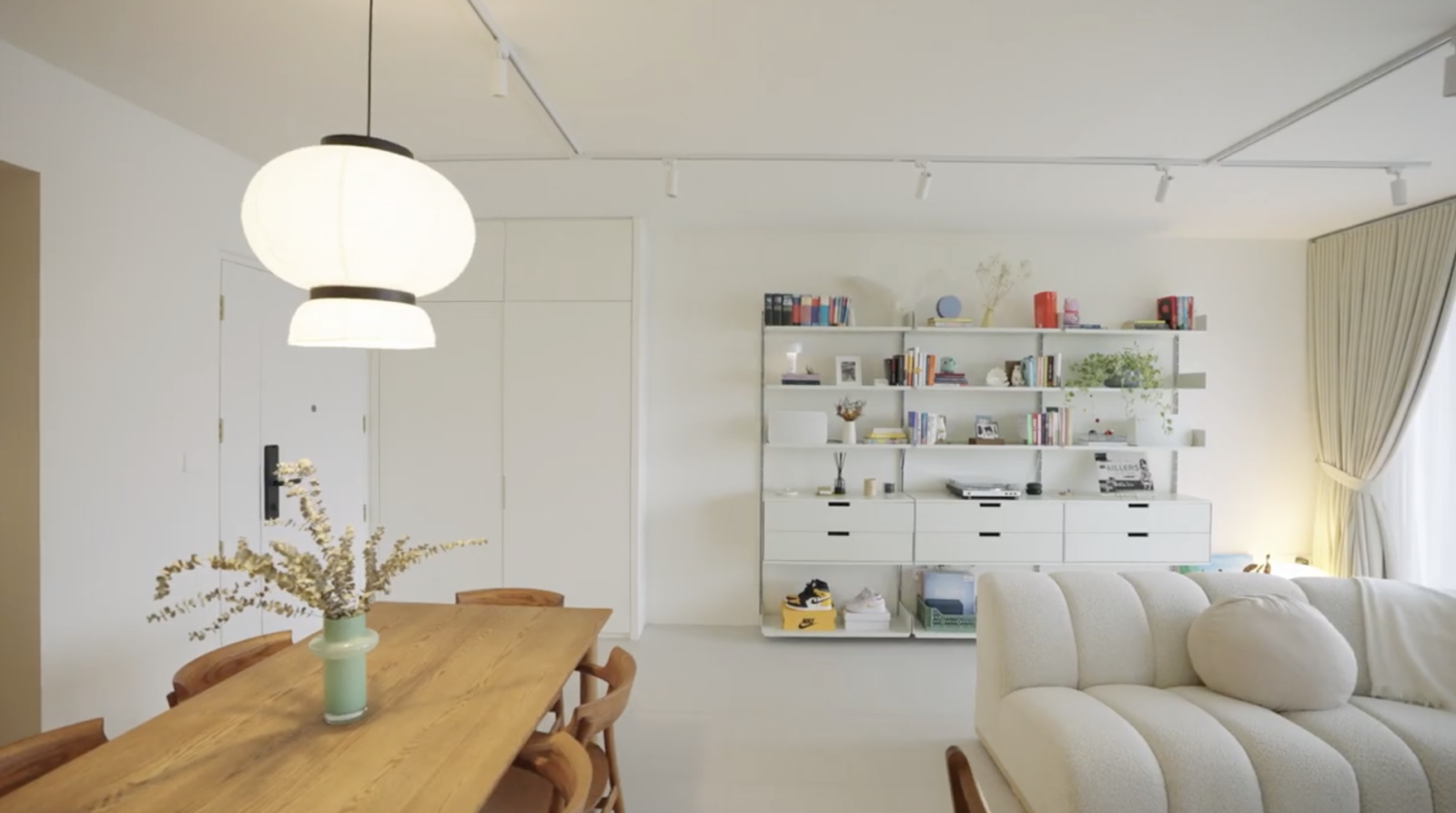 The living room then extends to a small balcony – serving as a vantage point for the endless waterscape, with occasional wildlife sightings on the shoreline below.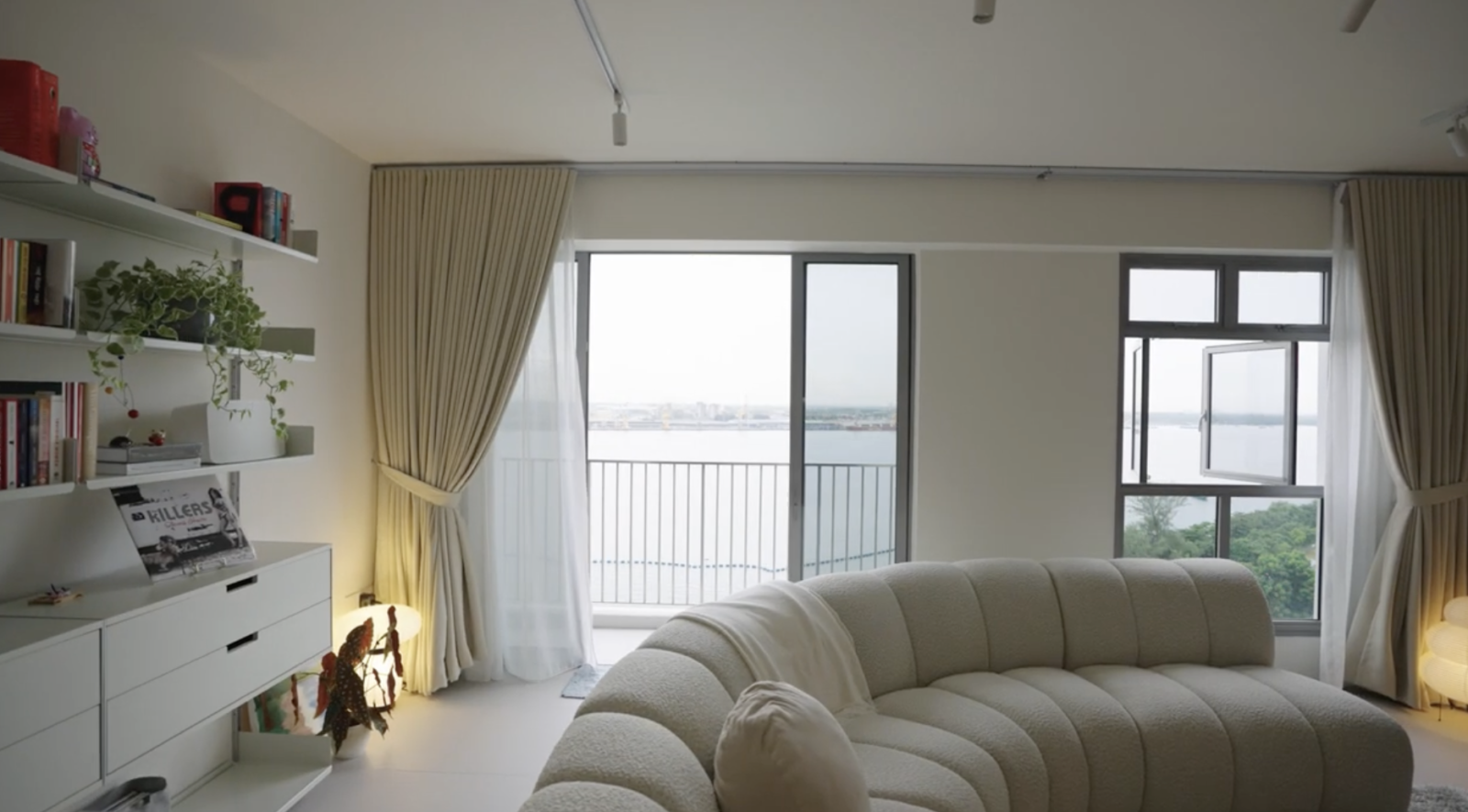 Moving forward, an expansive curved modular sofa takes centerstage, accompanied by a grey rug and an oval travertine coffee table – both of which, add a soft visual touch to the living area.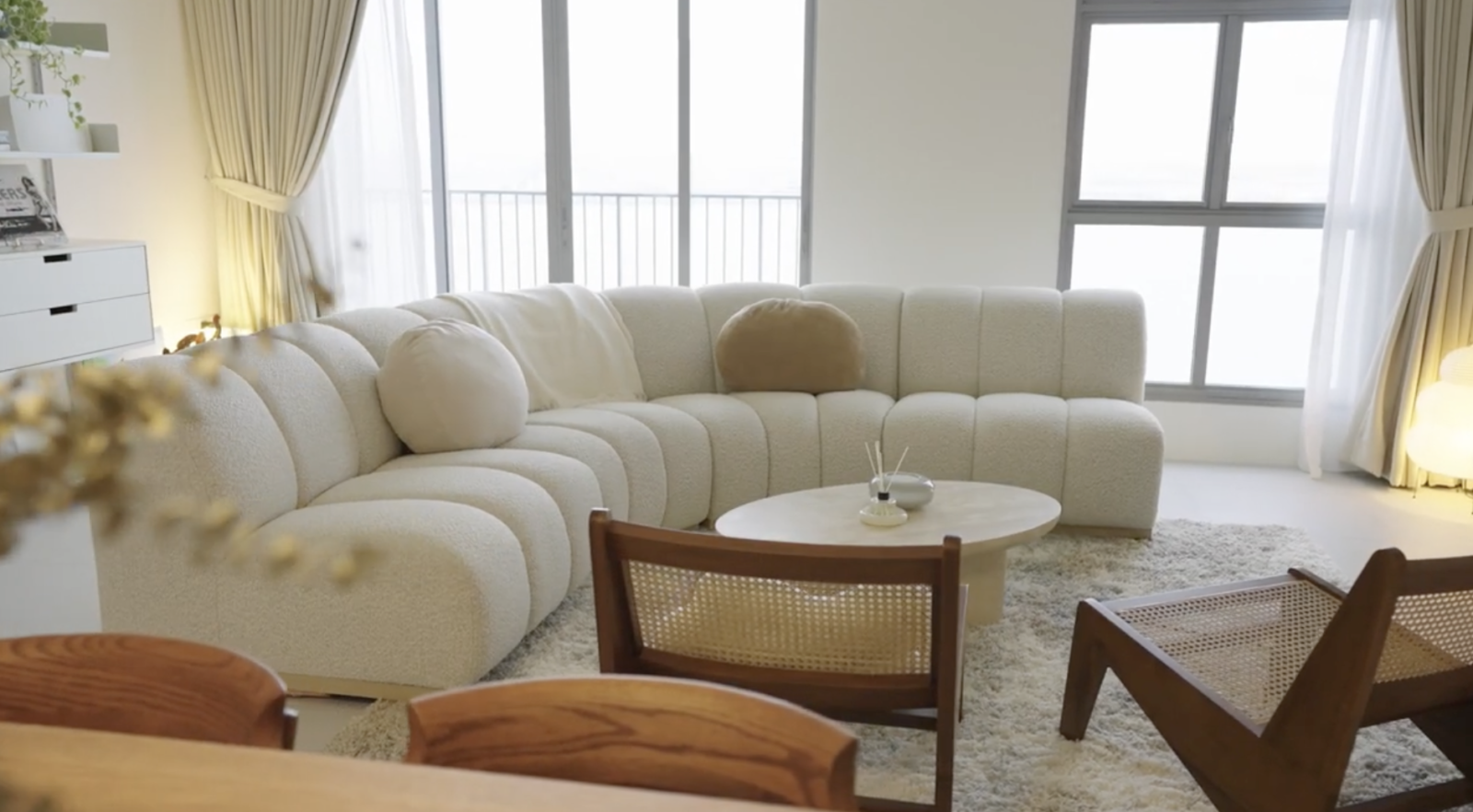 Rattan chairs and a hardwood TV console on either end further echo the Japandi charm.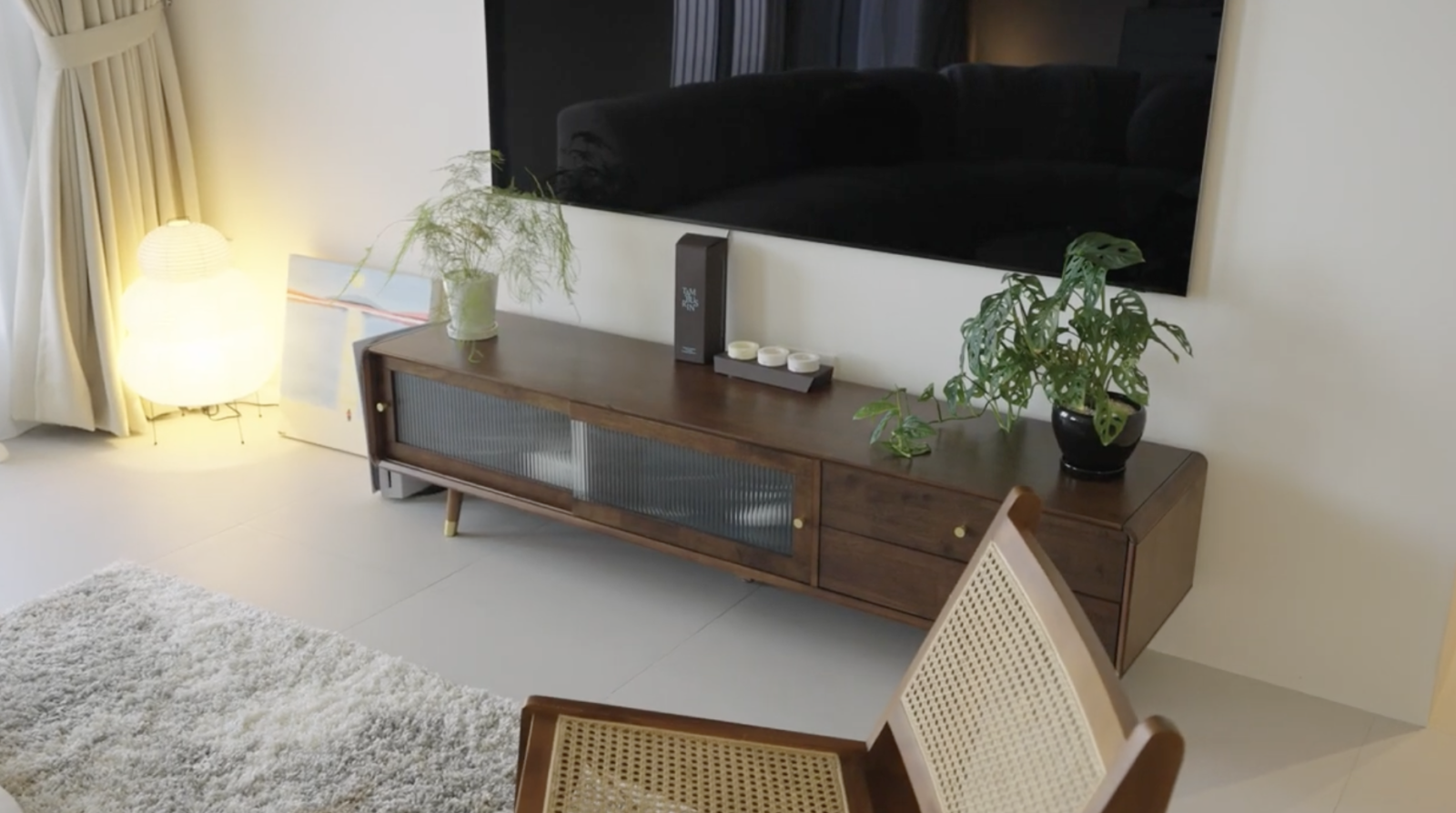 Transitioning to the dining area, a six-seater Japanese dining set is nicely demarcated by an Oriental pendant light overhead. It's here that diners are treated to an unblocked view of the waterscape while they have their meals.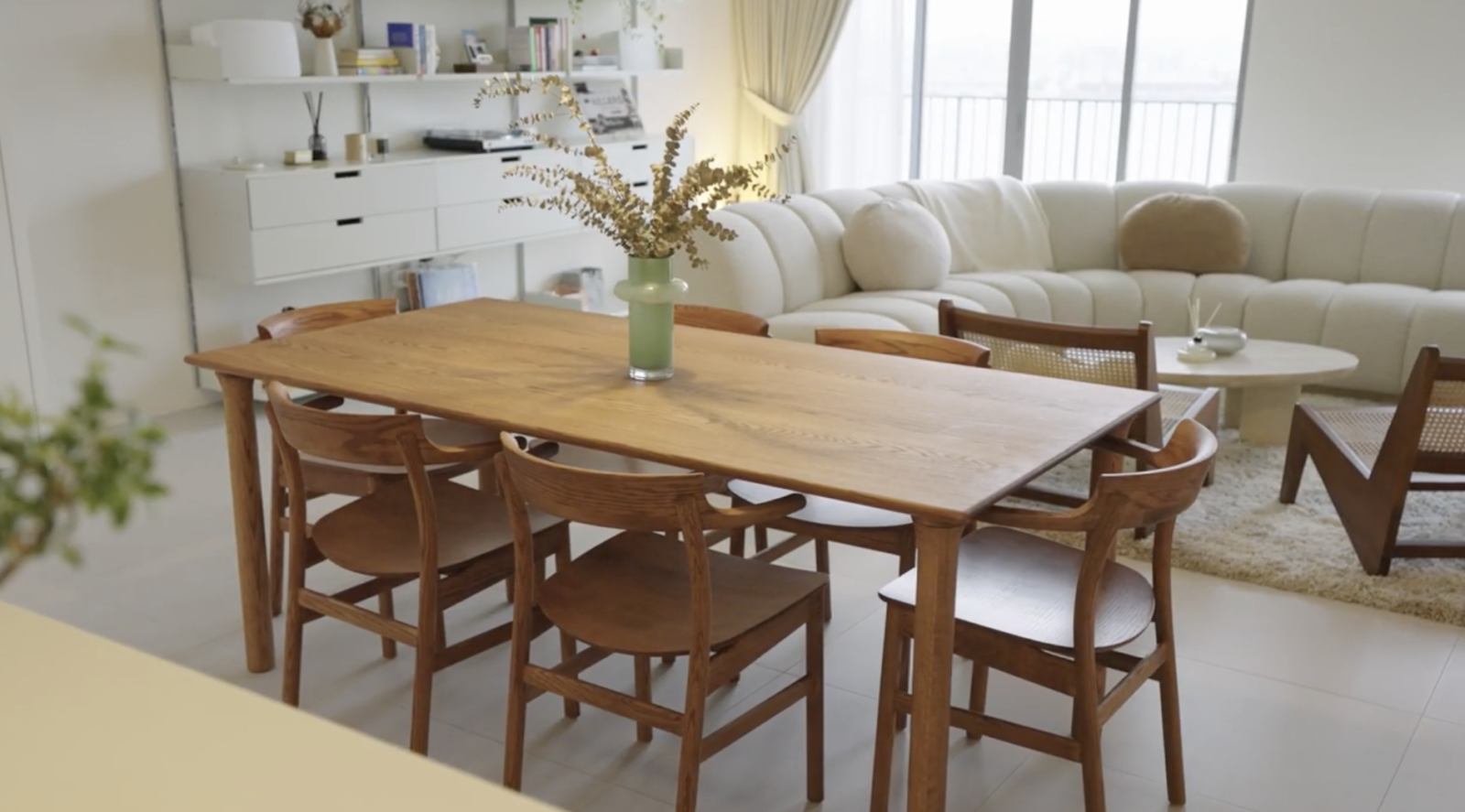 The open kitchen caters to the homeowners' love for cooking, featuring a small quartz island, continuous (European-inspired) open shelving, and a 5-burner gas hob for the owners' cooking needs.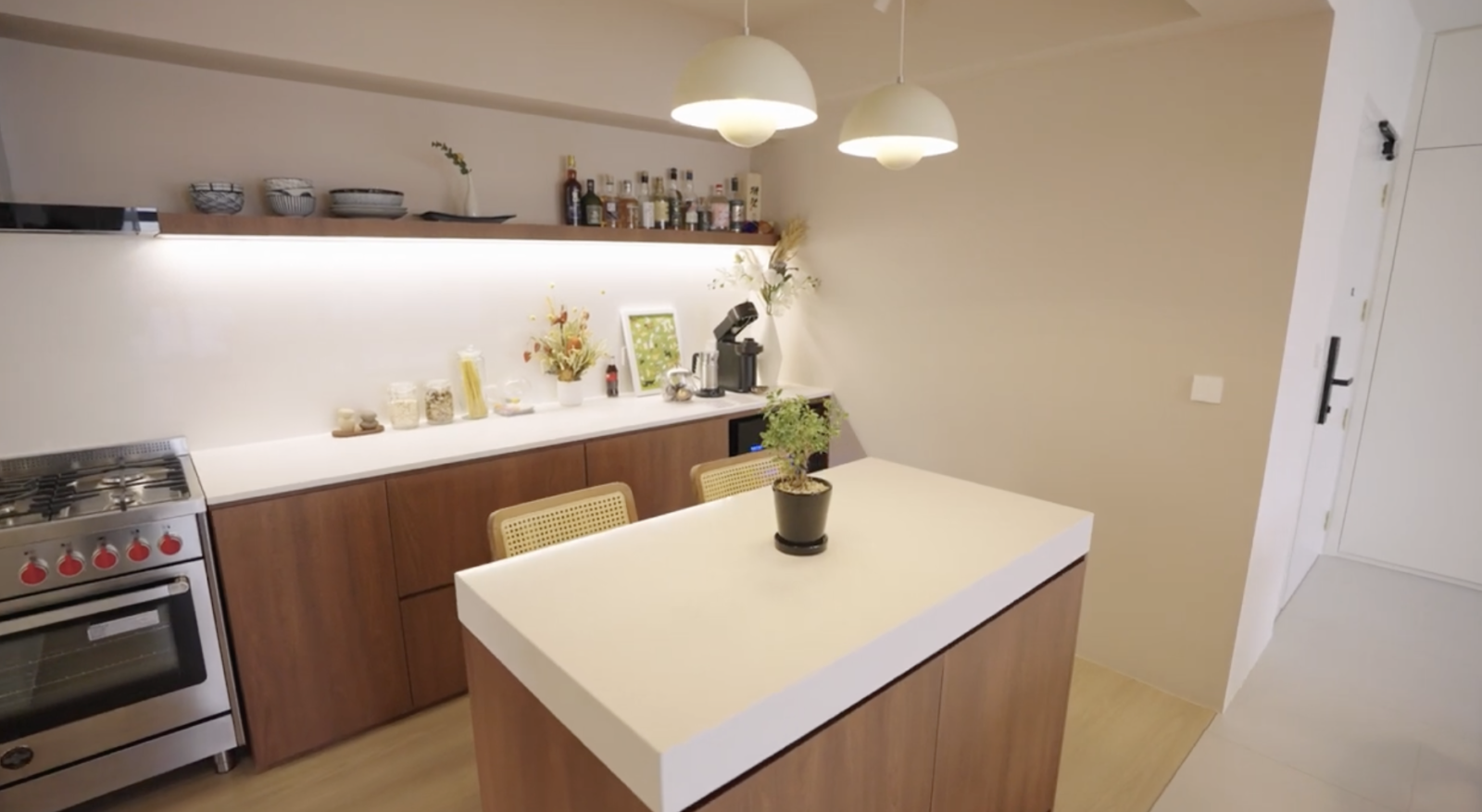 As for the bedrooms, you'll find that they are thoughtfully designed for multi-functional use. The first room has been converted into a study – currently featuring modular furniture, as well as a lounging corner for the occupant to enjoy the view from.
The walls to the second bedroom were hacked away to create an extension for the master bedroom. It currently functions as a secondary study – set at the far end of the corridor for added privacy.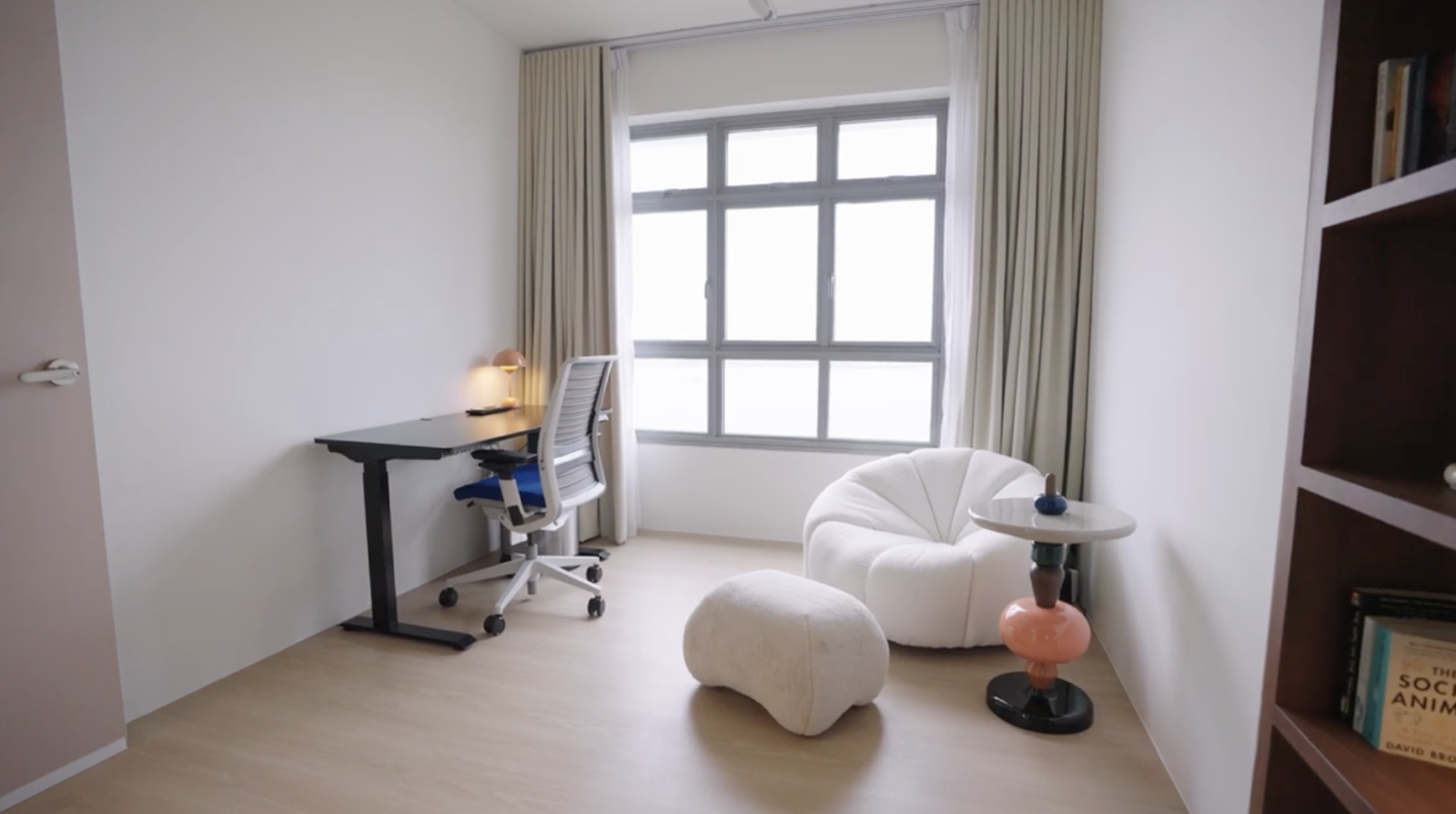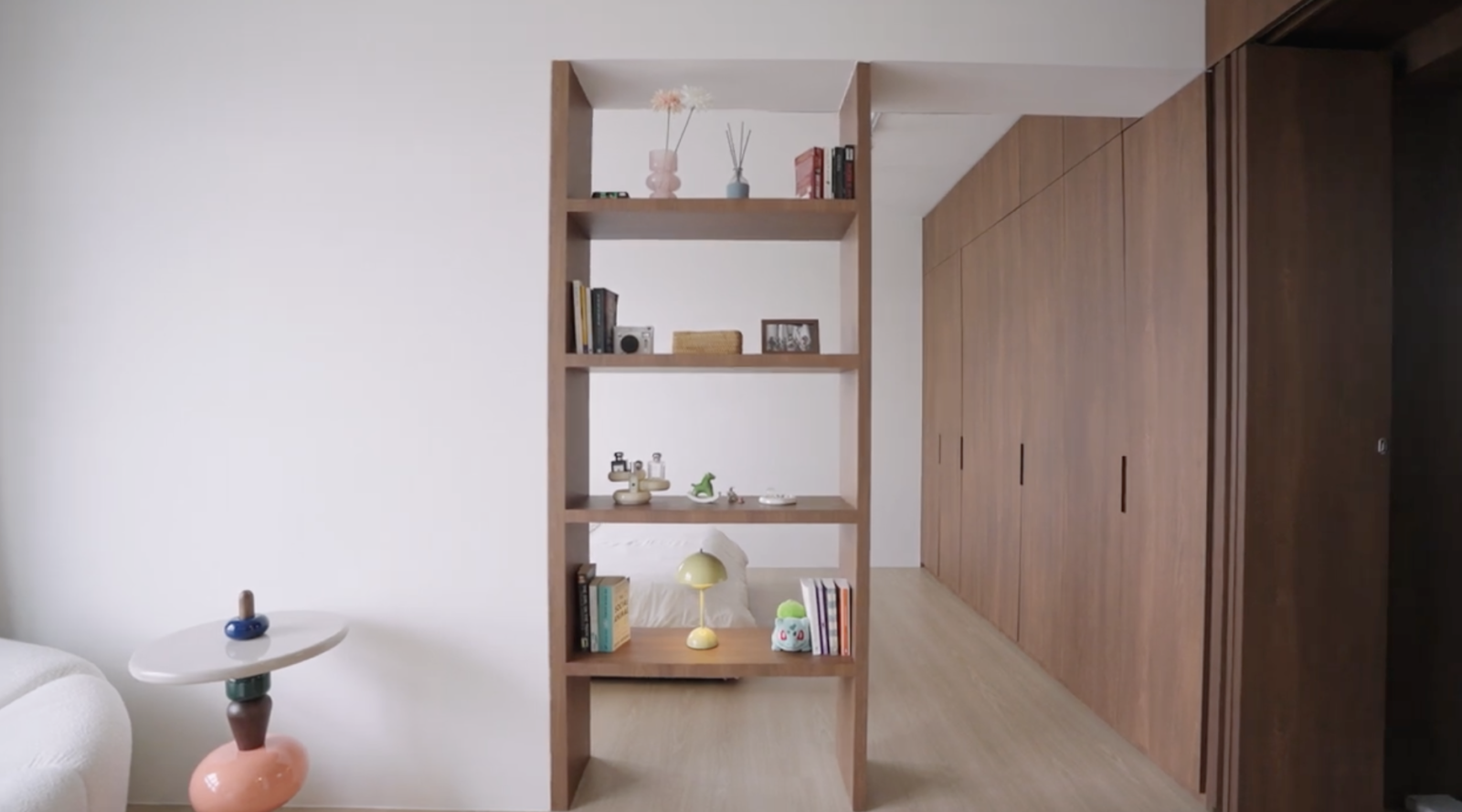 Moving further in, you'll find the main rest areas of the master bedroom, set behind open wood shelving. Here, a queen-sized bed has been flushed against the windows, with mismatched bed-side consoles and a standing lamp – exuding a casual yet snug sleeping space.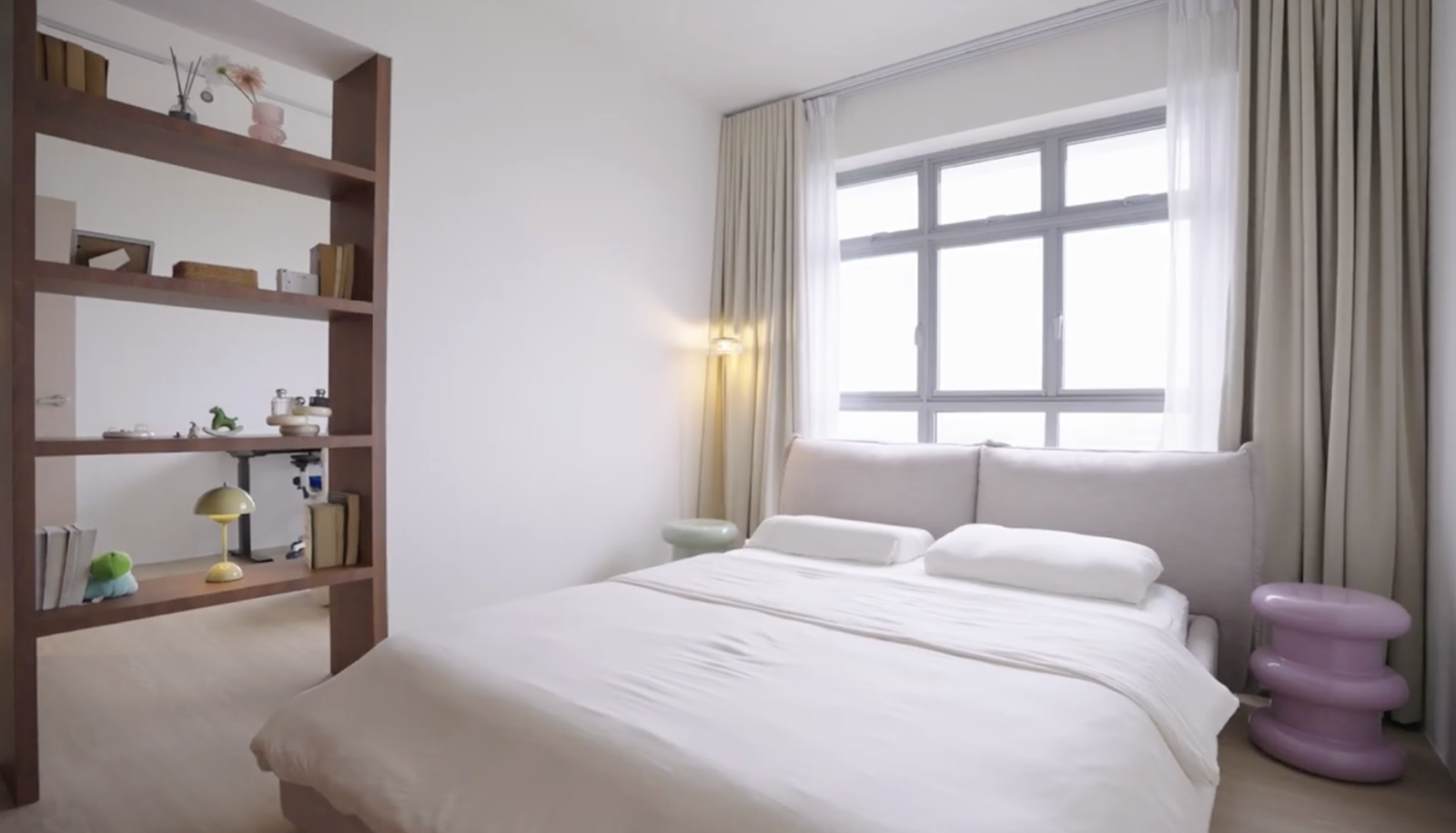 As for the master bathroom, you'll find it flaunts a dark green marble shower area, together with tasteful curved fittings that add a touch of character to the space.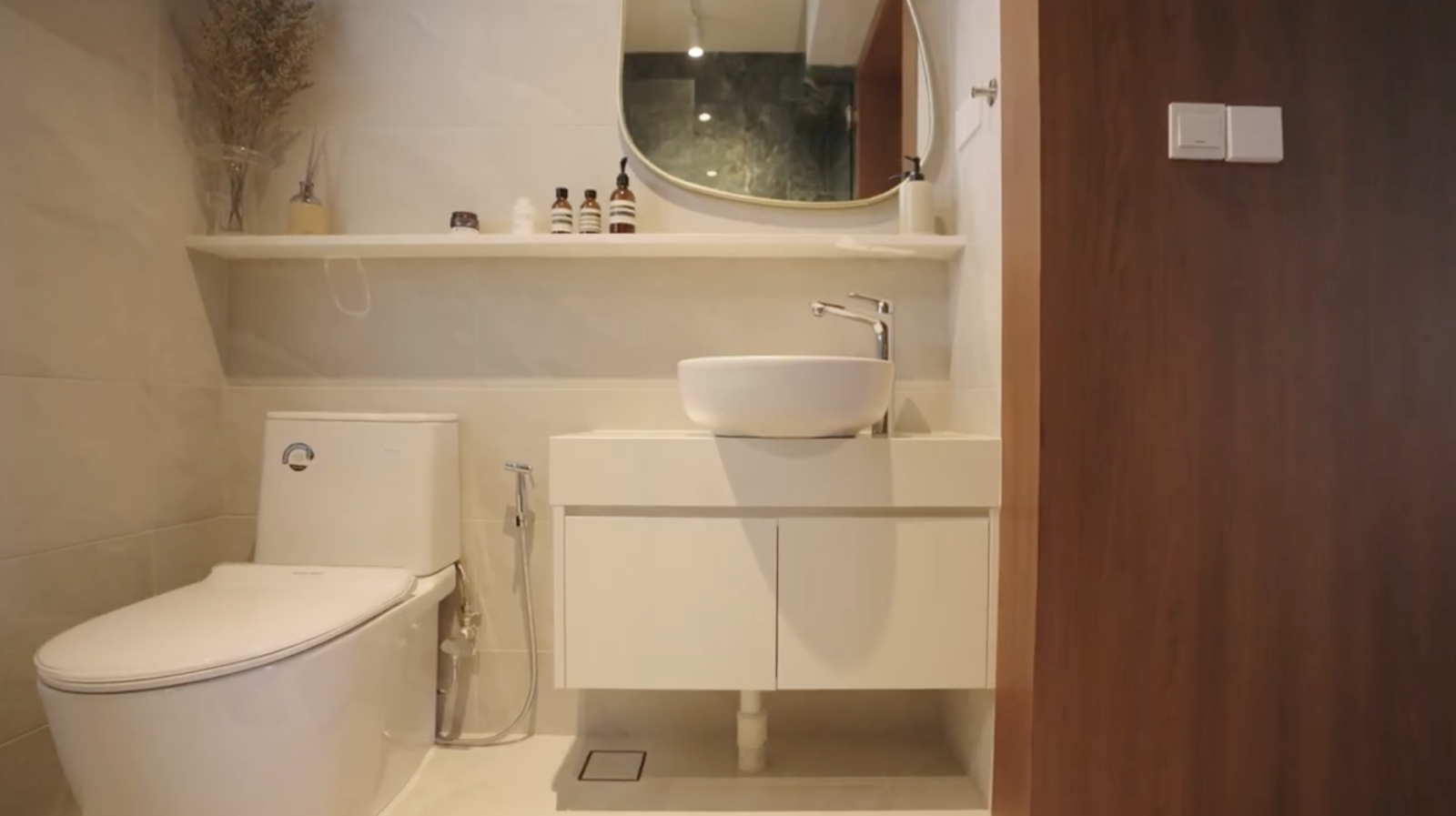 As always, special thanks to the homeowners (@ahoneohome) for allowing us to tour their beautiful home.