Living In

Inside A Bauhaus-Inspired Black & White Walkup Apartment In The East
Stacked
October 31, 2022

2

min read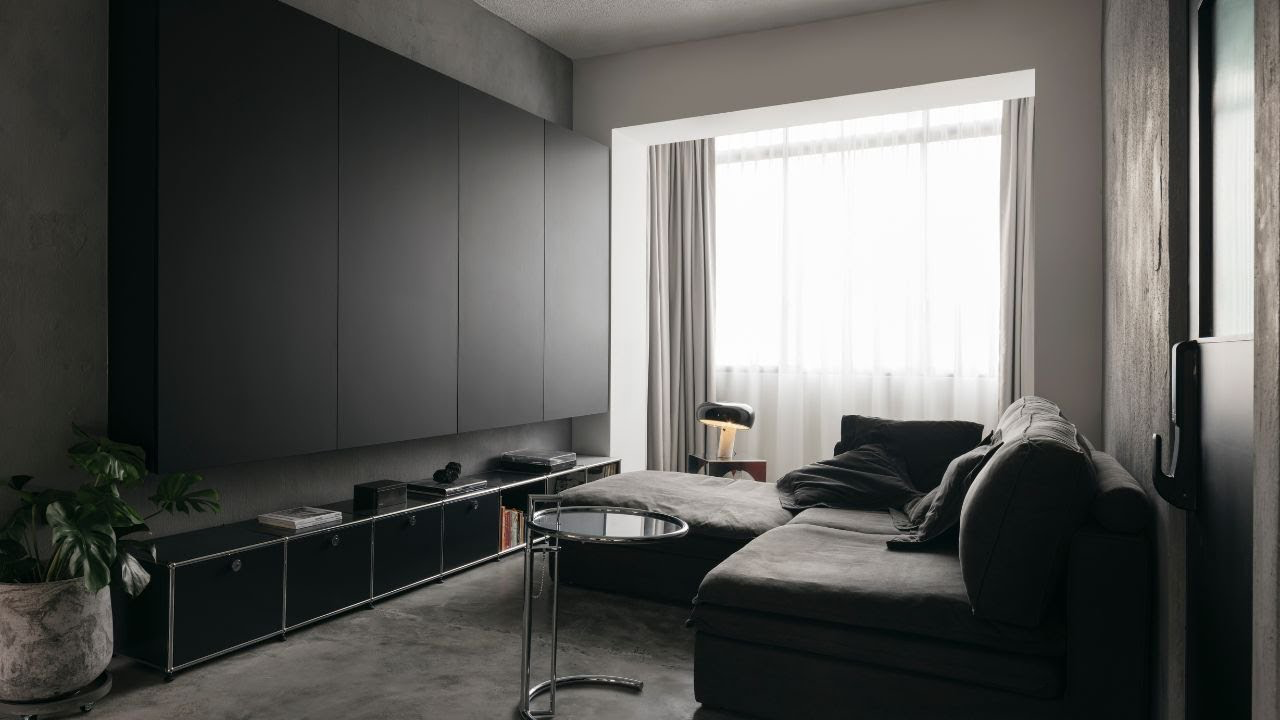 This week is a special episode as we tour a black and white walkup apartment that was built in the 1960s.
Nicole (better known as @ncwong on Instagram), and Clinton moved into their 1,000 square feet home and had to make a few creative adjustments to make the home a better fit for their lifestyle.
Nicole always wanted to have a neat and minimalist home and was particularly inspired by the Bauhaus movement. Their ID helped to design a 3m long TV console that can double up as storage and hide their TV.
They kept the structured pillar in its original raw condition and also chose to go with the Sanwa stainless steel island as it kept with their design aesthetic and for easy maintenance.
The original apartment only came with one bathroom, so they had to create 2 to make it usable.
One of the very interesting hacks to save space was the sink was kept flushed in the wall.
Finally, coming into the house, as you have the master bedroom door, they decided to replace it with a 3m glass door – which helps you see how deep the home is – thereby accentuating the space.
Special thanks to Nicole and Clinton for taking the time to show us around their aesthetic home!
Credits to Studio Periphery for the cover image. For more, please visit: https://www.instagram.com/ncwong/?hl=en
If you are an architect, ID, or homeowner interested in featuring your home, please fill in our form at https://forms.gle/a1GmuwSCCFAns3GV9