Buying
I Regret Buying An Old Condo: 6 Homeowners Share Their Biggest Regrets
Ryan J
January 12, 2023

6

min read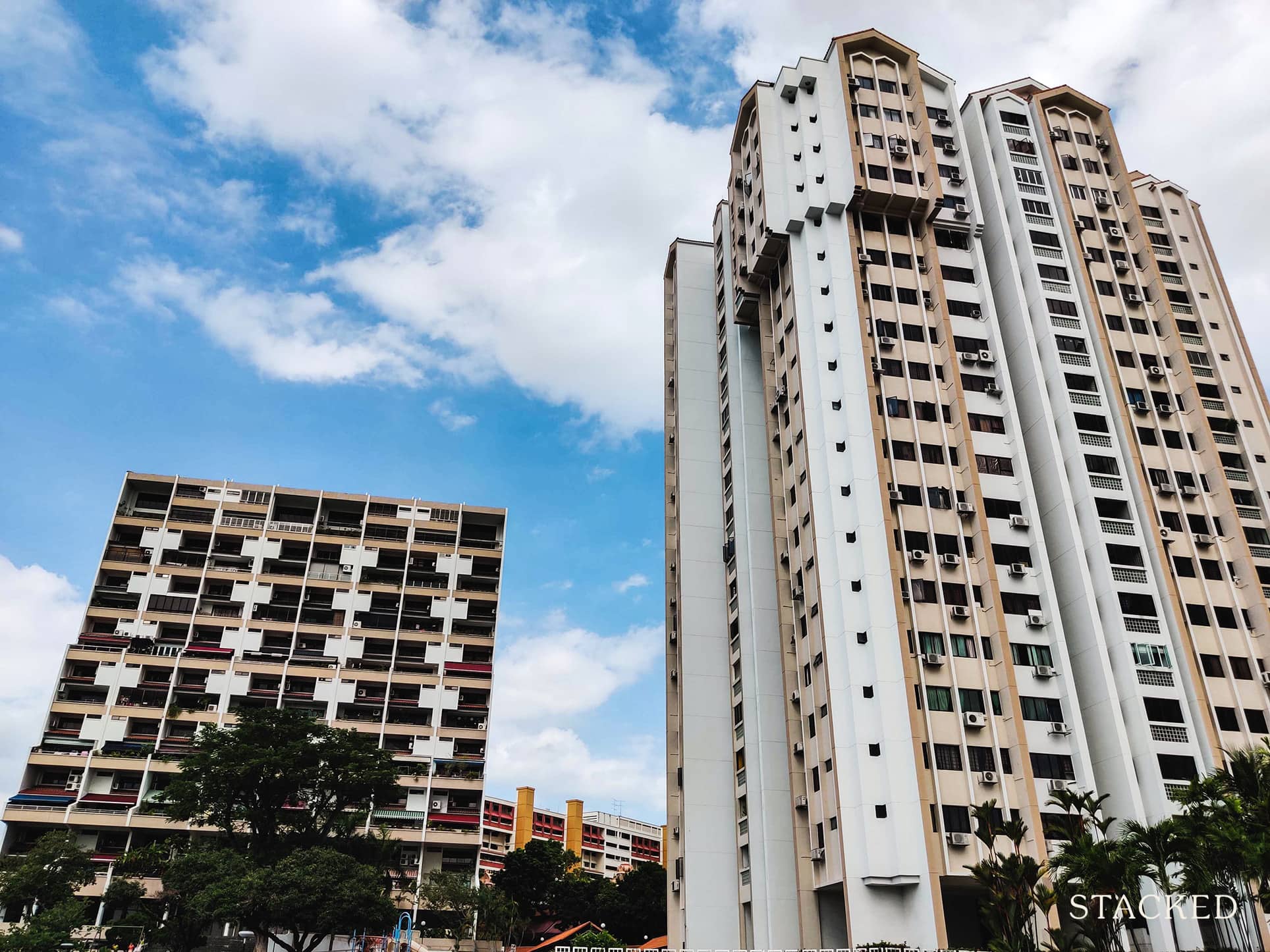 6
min read
With housing prices still at a peak, it's no surprise that buyers are turning to more affordable options. One of these is older resale condos – these units are more affordable, tend to be bigger, and have good potential rental yields. Although we do also have to caveat that due to the bigger size, these older condos may just be more expensive quantum-wise. But before you jump in, keep in mind that age matters even for freehold properties; and you want to avoid regrets like the ones below (or at least, adjust your expectations before you go ahead).
Regret #1: No shelter from unit to car park, and limited maintenance
One couple purchased an older condo in the prime area of District 10, but found there was one nagging problem:
"We moved because we wanted more space that a bigger condo provides; there are some things that we thought we would be okay with, but we weren't after actually staying there.
One of the worst things is no shelter from the carpark to the unit. It is very irritating on rainy days when we have things to bring to the house, and sometimes the rain is so heavy that even an umbrella doesn't help much."
It's not uncommon for some older projects to lack underground or sheltered car parks, as they were built at a time when land wasn't as constrained as it is today. In these instances, you may need to brave the rain to get to your vehicle. It also means you need to keep an umbrella in the car, as sometimes it's raining heavily just when you get home. But sometimes, even having an umbrella can't help much, not if you have a baby in the back car seat, and just have one free arm to hold the umbrella.
Another issue is maintenance:
"The maintenance is also an issue, and some parts of the development are quite old and rundown. There is a need to spruce up the place, but I guess most people here already have a mind to try and get the place to en bloc."
If you're in an area like District 10, you could see that more unit owners are investors rather than owner-occupiers. This could mean greater interest in en-bloc attempts, and a desire to minimise maintenance costs before it happens.
Regret #2: No lift access, and en-bloc anxiety
One reader, who is a retiree, didn't forsee how the lack of lift access in his older condo would affect him later on:
"Perhaps it is a bit unfair to say that I regret buying the place completely, but it's more of a season of life for me. As I am getting older, my current place doesn't have a lift and I stay on the third floor. Walking up can be tiring, also when I have more heavy stuff to carry. It also gets the rain coming in when its heavy, and can be slippery. It's an old development also so things like wheelchair access etc., is not there."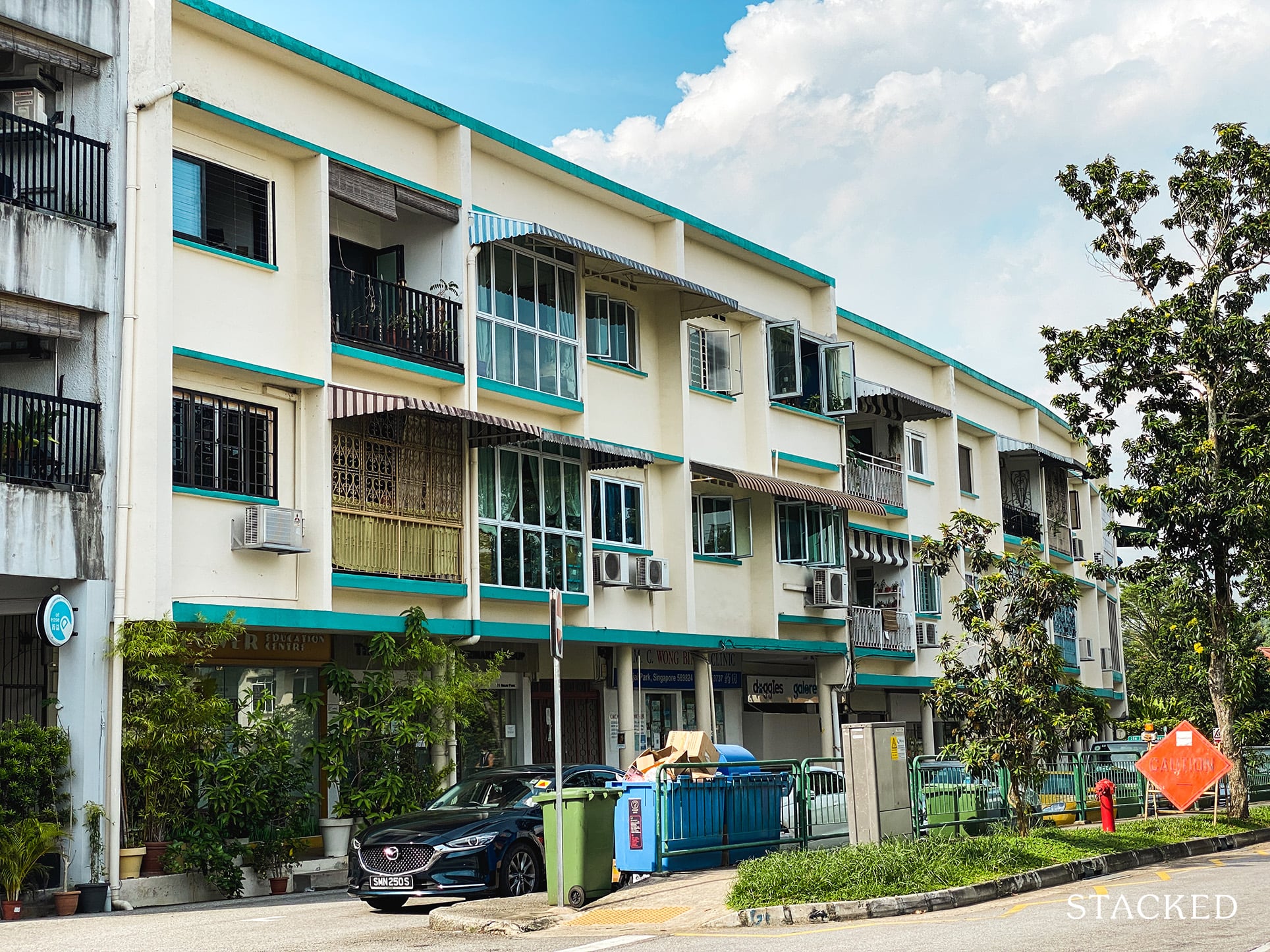 For those who buy walk-up apartments, keep in mind this could be an issue as you get older.
There's also the worry of en-bloc sales:
"This also didn't affect me previously, but now that the development is getting older, there's always the constant limbo of will it go en-bloc soon? I was thinking about doing some renovation works, but it seems a waste to do it if it does go en-bloc as well. So the state of uncertainty can be unsettling.
That said, I do really still like the location, and enjoy the relationships with neighbours built over the years so it's hard to think about moving as well."
It's not guaranteed that you'll be compensated for your renovations during an en-bloc sale. This is because the Method of Apportionment (i.e., how each owner gets paid) is negotiated with the buyer – in some case, the apportionment is based simply on share value, in which case your renovations may be entirely discounted as a factor.
Regret #3: Less natural light
One couple feels that their old condo unit could be better illuminated:
"My other bugbear is that old developments have windows that take up maybe half of the wall, I much prefer the newer condos today with nearly full-length windows. It's just less light into the space, even though we do have the freedom to customise the look of the windows."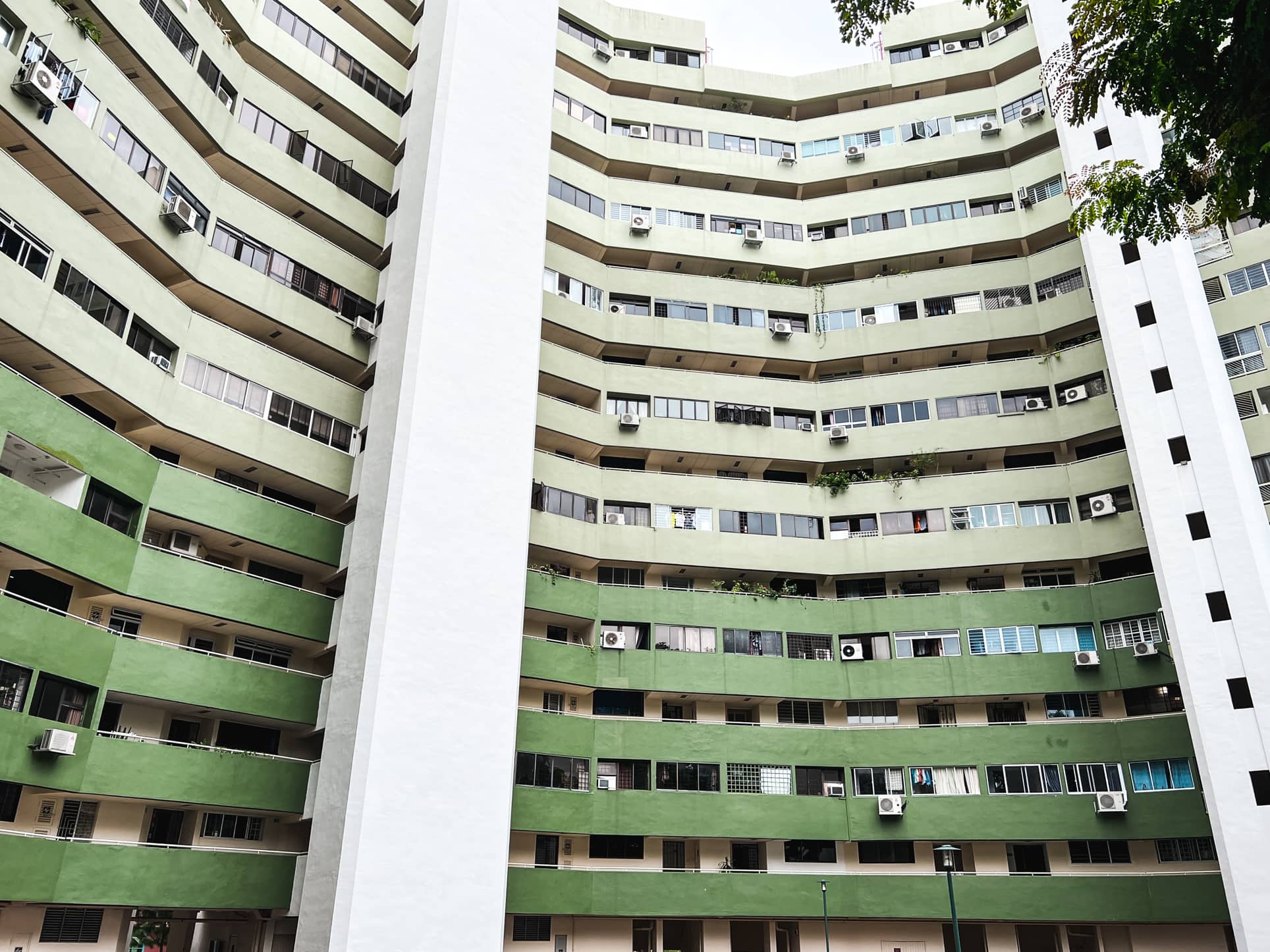 Picture windows, or floor-to-ceiling windows, are much less common in condo projects from the 1990s or before. Back in that era, large windows were not as desirable, and some even considered them to be a loss of privacy. Trends and preferences can change unpredictably over time (e.g., the preference for open rather than enclosed kitchens today is another example). Although this trend became more popular more because of shrinking home sizes, rather than a preference for open kitchens.
Regret #4: Terrible lifts that maintenance won't replace
KK, who bought an East Coast condo unit, says the lifts are old and unreliable – but there are no funds to replace them as everyone expects an en-bloc sale.
"Once a month, one of the two lifts will break down, and you can end up waiting 15 minutes just to get back home. On two occasions last year, both lifts broke down. I lost my Grab food delivery because it took hours to resolve, and the delivery man had no way to get up here.
Another time, the lift broke down at 10 pm. I had just gone out to grab supper for the family and when I came back, I was stuck downstairs. In the end I walked up to the 17th storey so my kids could eat. If I had not walked up I would have waited till 1.30 am, that's when it finally got fixed."
Regret #5: Leaky pipes from neighbouring units
One reader, who identifies himself simply as Voon, says the piping in his condo is incredibly old and prone to leaks; and his neighbour's problem has also become his own:
"The pipes are quite old and corroded, as this building dates back to the 1970s. My neighbour upstairs has the worst leak, but it is actually more of a problem for me than them. Because the water from their toilet leaks through my ceiling, into my own toilet. Another time the water leaked into my dining room.
Then last year it was my turn, as the water from my unit was leaking into the unit downstairs. I think by now the contractor can buy this whole condo from all the money we pay him. Even the security guard knows him by name."
Regret #6: Shady tenants moving in as the development ages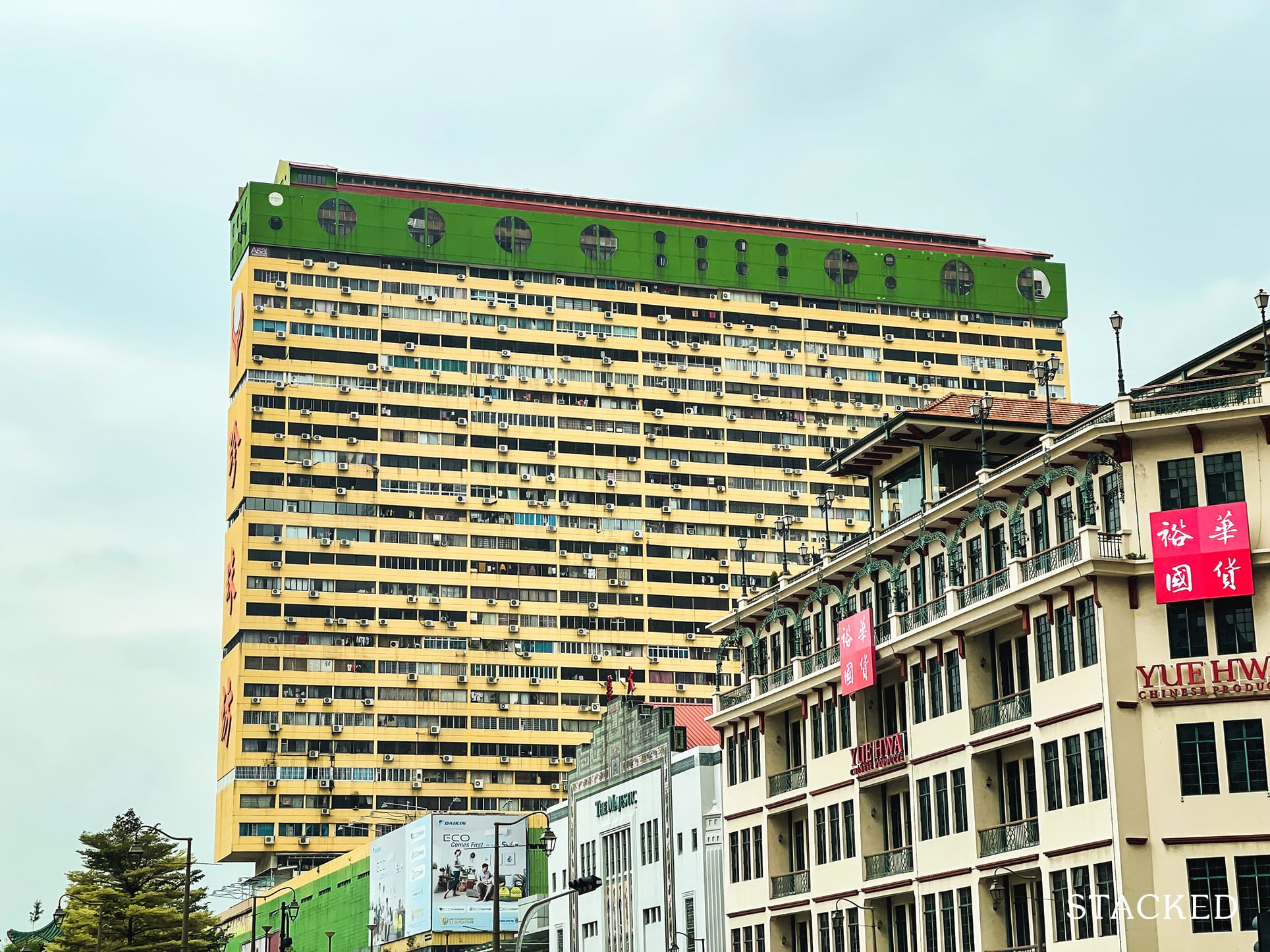 One couple soon realised that cheaper units mean better rental yields; and that this can draw the wrong kinds of landlords and tenants. They currently own a unit near the Chinatown area:
"Everything is fine and we love the location, but the problems is seedy tenants starting to appear in bigger and bigger numbers. There are plenty of KTV and massage parlour workers here nowadays, and quite a few times we've reported to security when they seem to be bringing their 'business' home.
We had a break during Covid, but now they are coming back in more numbers than ever. This is not Orchard Towers but sometimes it feels like that."
We suspect the project is getting tenants who have moved over from other older condos such as People's Park Complex (perhaps it's related to the en-bloc of this older development). These factors can be hard to predict, as the tenants were when the couple first moved in. It's less likely to happen in newer projects where rent is much higher, however.
If you're buying an older condo, reach out to us so we can help; and look out for our upcoming checklist for your viewings. In the meantime, follow us on Stacked for more home buyer experiences, and for reviews of resale as well as newer condos.