9 Most Unusual Candles To Decorate Your Home (Or Make A Great Gift)
6
min read
Frankly, my liking for candles isn't really about the way it smells. Rather, it's about the way it looks that can add variety and colour to my home decor, and the ambiance it creates when you light a couple of them up.
From the warm glow of a candlelit dinner to the calming scent as I wind down for the evening, candles have a way of transforming any space into a cosy and inviting haven that lamps just can't do.
So I'm always on the lookout for interesting candle brands that have caught my attention (of course, also because of what we do at The Stacked Store). And so whether it is with their exceptional scents, sustainable materials, or beautiful packaging. Or from the quirky to the luxurious, here are some candle brands you should know about if you are looking to decorate your home.
Everyone knows Paul Smith for their colourful nature, and this particular piece is no different (you do have a green, orange, and yellow to choose from). The tinted glass vessel in a bold blue hue is eye-catching, and the contrasting lid doubles as a stylish coaster. The candle's scent is a blend of patchouli, iris, and suede, which creates a rain-inspired aroma that is both refreshing and calming. Whether you want to freshen up your living space or create a relaxing atmosphere in your bedroom, this candle is an excellent choice.
Additionally, the lid can be repurposed as a pen or plant pot or used to hold small items such as toiletries or art supplies. So I really like that beyond the use of a candle, it can be usefully repurposed.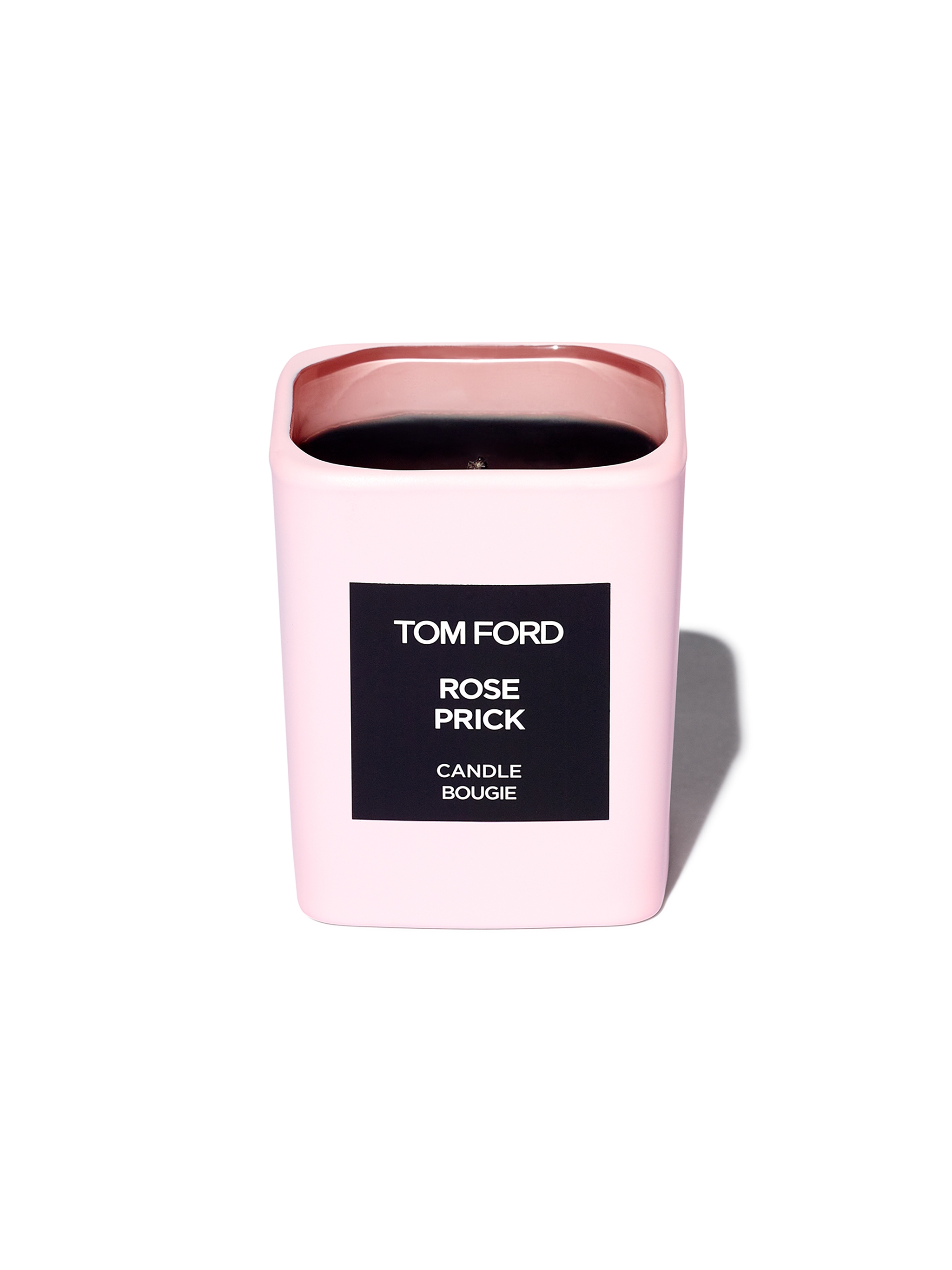 If you are after a more subtle pop of colour, I do like this shade of pink from the Tom Ford collection of candles. It is quite a special one as it was inspired by the designer's own private rose garden. Blending Bulgarian rose, Rose de Mai, and Turkish rose, this candle presents a wild bouquet of beautiful breeds along with notes of Sichuan pepper and turmeric that throws up a spicy scent.
As with most Tom Ford designs, (like his Fucking Fabulous candle), this one is for those that like a more minimalist design but still want that bit of provocative edge to it.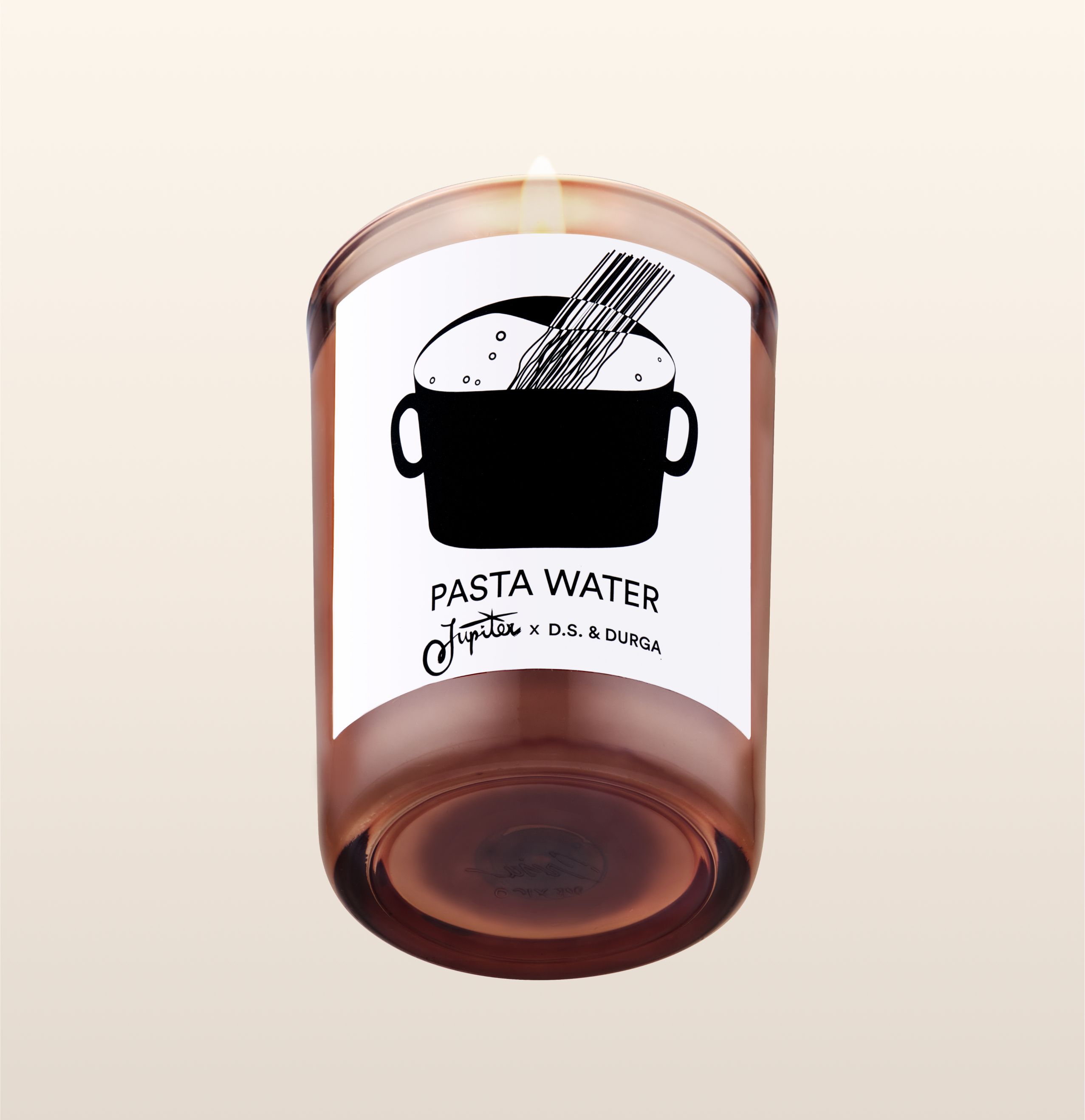 Well, what do you know – I never thought I would see a candle with the inspiration coming from pasta water. I suppose it does sound quite attractive if you do have an unhealthy fascination for pasta. D.S. & Durga, a candle and fragrance brand, has taken the world of unusual scents to a new level with their Pasta Water Candle. Created in collaboration with Jupiter, an Italian restaurant in New York City, this candle promises to fill your home with the delicate, ambient aroma of real pasta water.
The chef's secret ingredient is used in the base notes, adding a faint umami depth to the scent that steams out of magical pasta pots.
According to the D.S. & Durga website, the candle is described as a "quiet ambient scent," similar to what you might smell when hovering over a pot of boiling pasta. And even if you aren't a fan of the scent, I do like the colour that it comes in, which is pretty unique.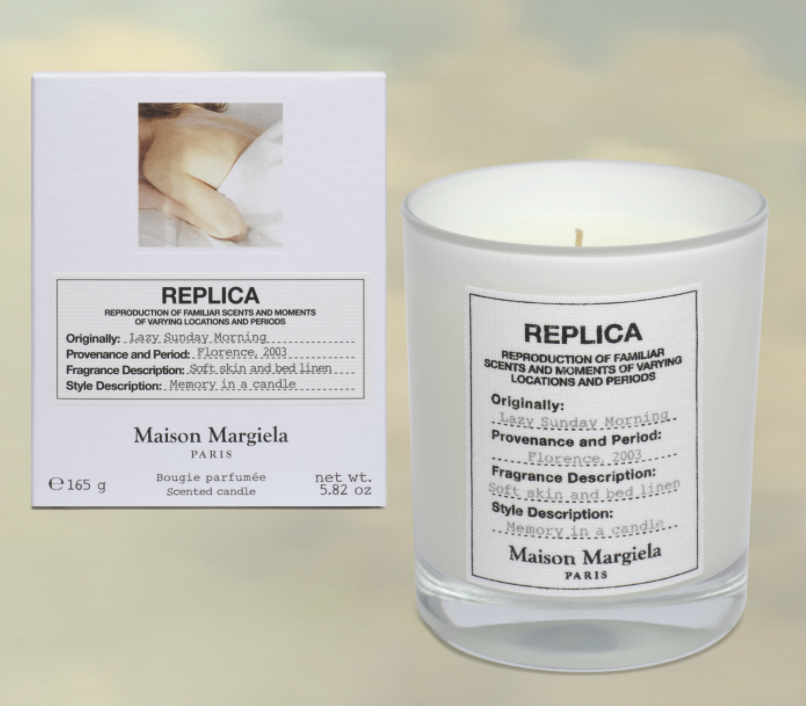 Here's another fashion brand for those who like the minimalist look of Mason Margiela. The Replica Lazy Sunday Morning candle is a cool fragrance that captures the essence of freshly laundered linen sheets on a bright and sunny morning. Infused with high-quality mineral wax and a cotton wick, this candle burns for up to 40 hours, providing a long-lasting and soothing scent.
More importantly, the minimalist design of the candle is in line with the brand's philosophy, with a cotton label attached to the glass jar reminiscent of clothing and accessories tags from the Replica fashion collection.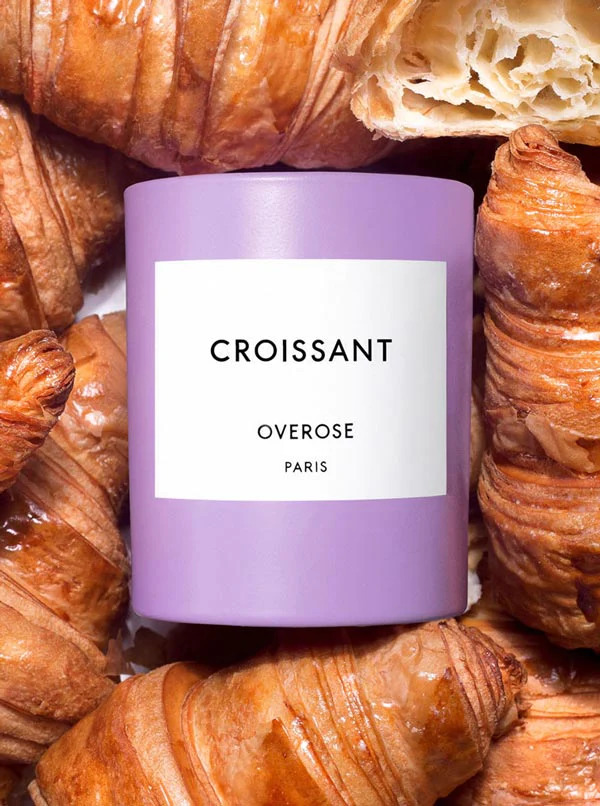 I've to say, this candle's design does look remarkably like what you get with the Tom Ford one, but at a more affordable price. Besides the interesting shade of purple, this candle is another one for those who love candle scents that reminds them of their favourite food. This particular one from Overose has a bready aroma of a buttery, golden, crispy puff pastry that's not overly sweet and lasts for a long time.
The burn of this candle is even and slow, which means that it will last for a while. It's also cruelty-free, vegan, and free from phthalate, which means it's not harmful to the environment.
I love the Loewe range of candles, and this Loewe Luscious Pea Candle is a mid-intensity scented candle perfumed with luscious pea essence. The fragrance boasts a green scent that captures the fresh, verdant aroma of peas sprouting in spring. Made with natural wax and a cotton wick, the candle comes in a beautifully glazed terracotta vessel with a stamped base, adding an elegant touch to your home décor.
But let's be real. Beyond the scent, what I really like is the unique ribbed look with the terracotta earthenware vessel as it is handmade and artfully glazed, providing a beautifully rustic look that will enhance any space in your home.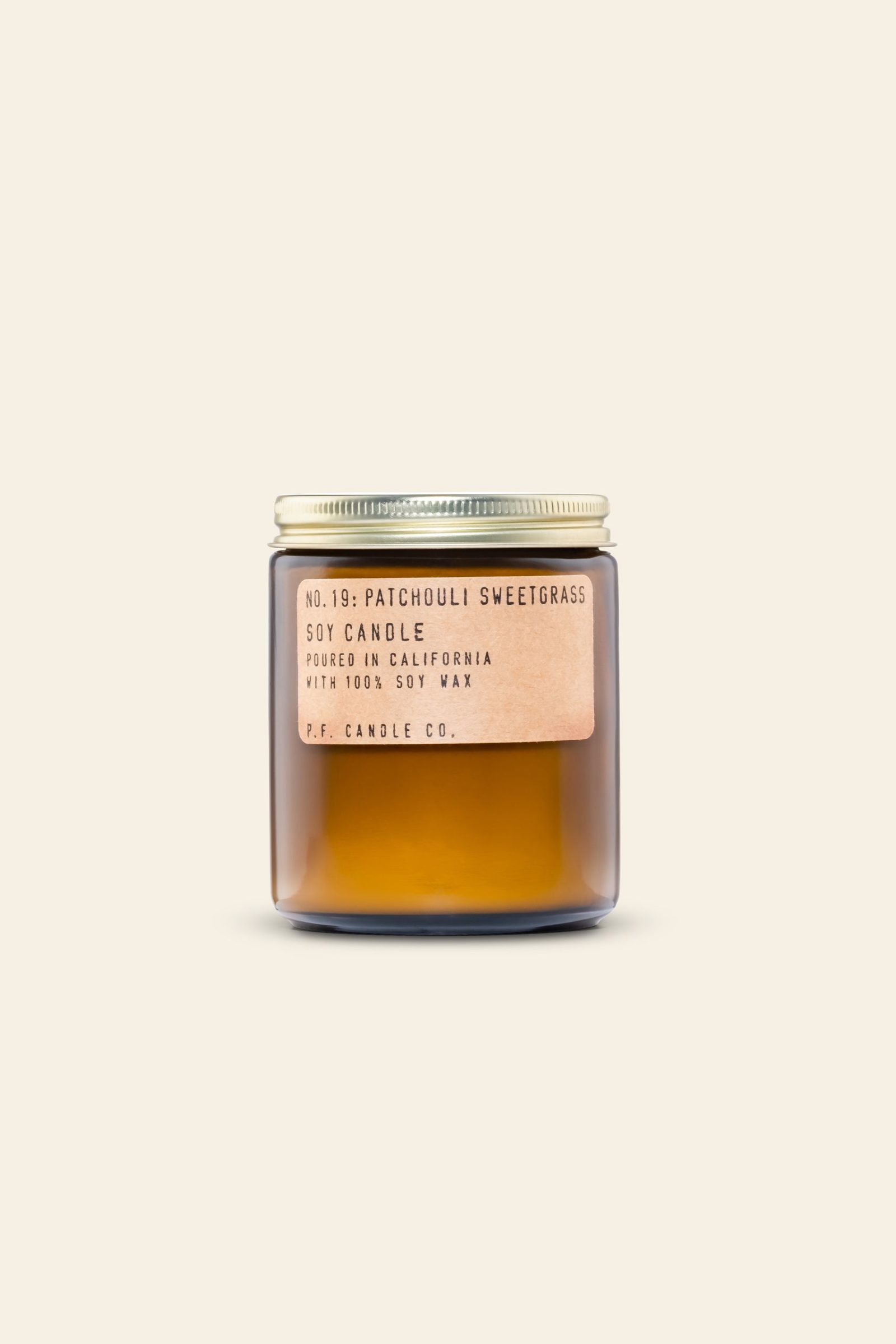 If you do prefer a more rustic look, this version from P.F. Candle Co is one that will not break the bank. Made from clean-burning soy wax, this 7.2 oz candle emits a gentle patchouli and sweetgrass fragrance that creates a peaceful and soothing atmosphere.
The Patchouli Sweetgrass Candle is inspired by the laid-back, hippy vibe of California dreaming, while the base is enriched with smoky cedar and creamy sandalwood, adding a touch of depth to this tranquil, bright scent.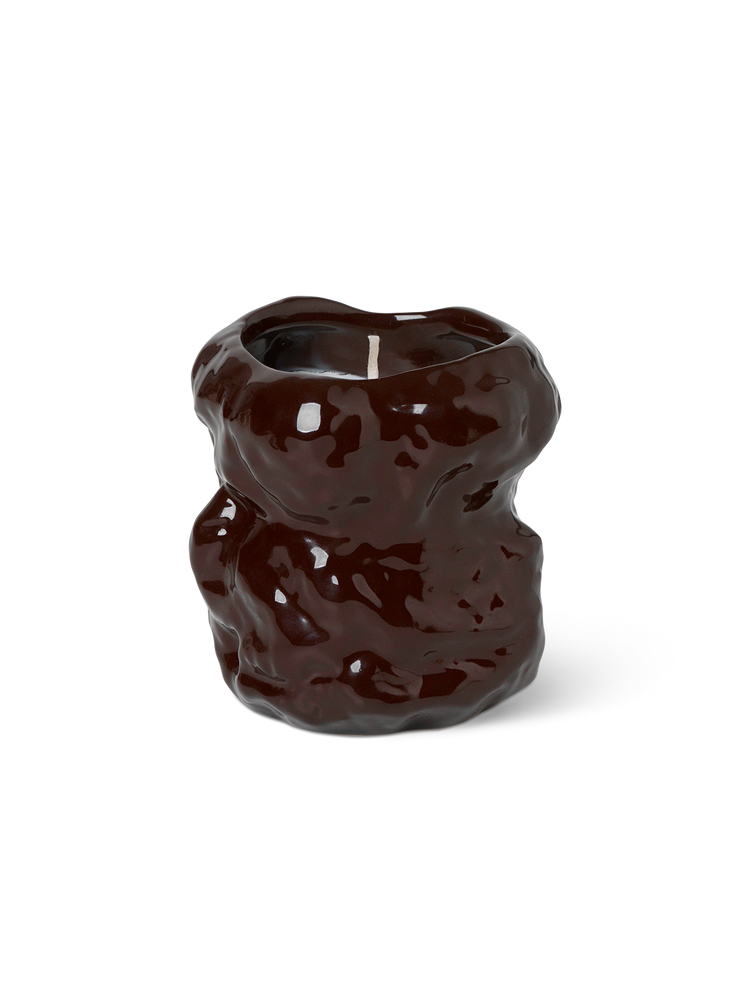 As far as unique candles go, this ferm LIVING's Tuck Scented Candle is right up there. The unique design of the crumpled stoneware pot, glazed to a shine, adds to a space that is going for a more organic look.
Crafted from soy wax and housed in a stoneware pot, this candle looks great even if you have no intention of using it. Beyond the subtle camomile or fig scent (depending on the colour you choose), it comes in a lovely shade of cashmere or dark red brown.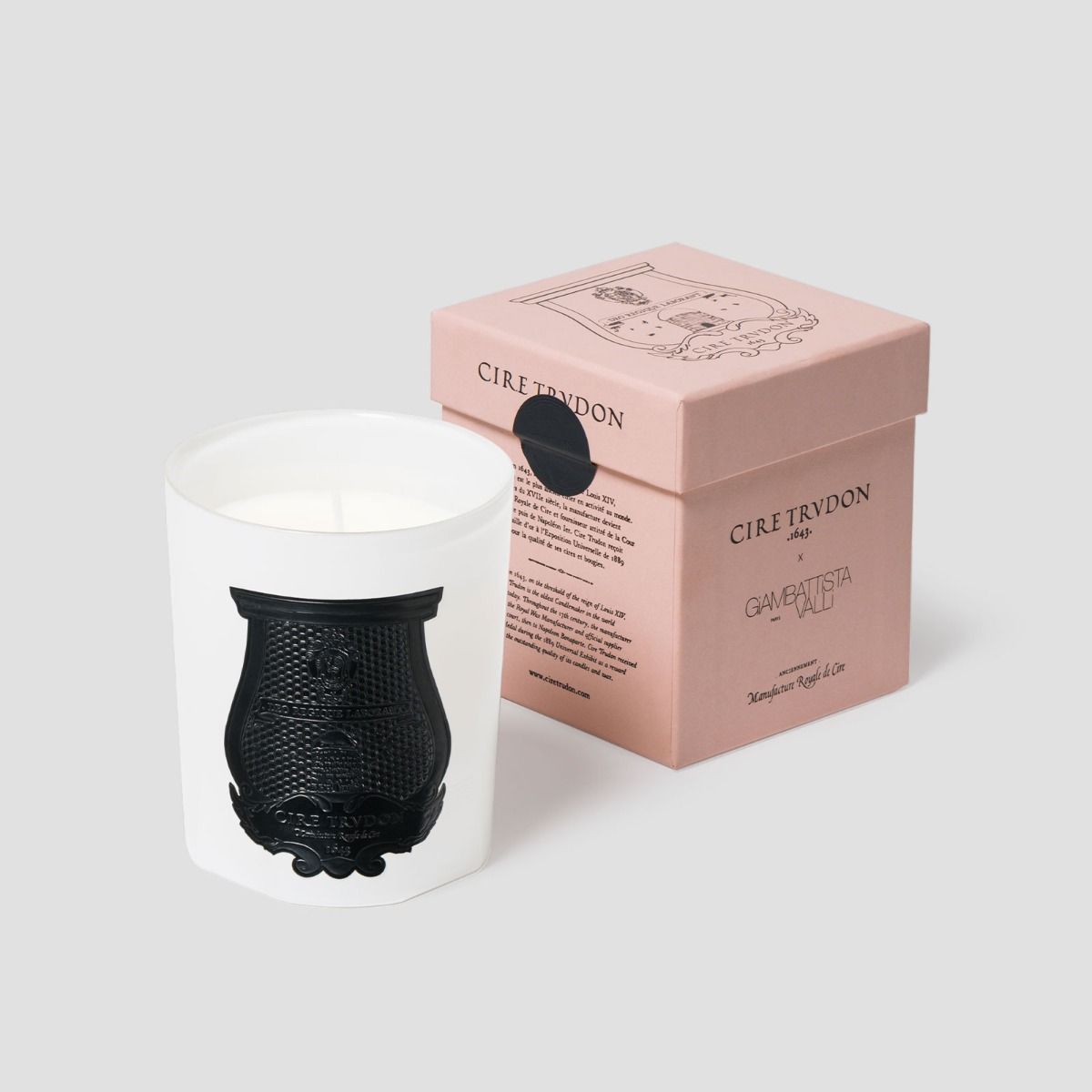 If you want something classy and luxurious, you can't go wrong with the Cire Trudon candles. For those less familiar with the brand, it is the oldest candle maker in the world that was founded in 1643! Handcrafted in Normandy, France, using unrivalled know-how inherited from master candle makers, this candle is a true masterpiece.
The Rose Poivrée Scented Candle is a special edition created in partnership with designer Giambattista Valli to celebrate the opening of his first store on rue Boissy d'Anglas in Paris. This candle features a bouquet of fresh and lush roses that evoke Marie Antoinette's love for the flower.
For me though, it's all about that hand-blown glass vessel that the candle comes in. Unlike the usual green shade that it is better known for, this white and black minimalist is a real stunner.
SHARE