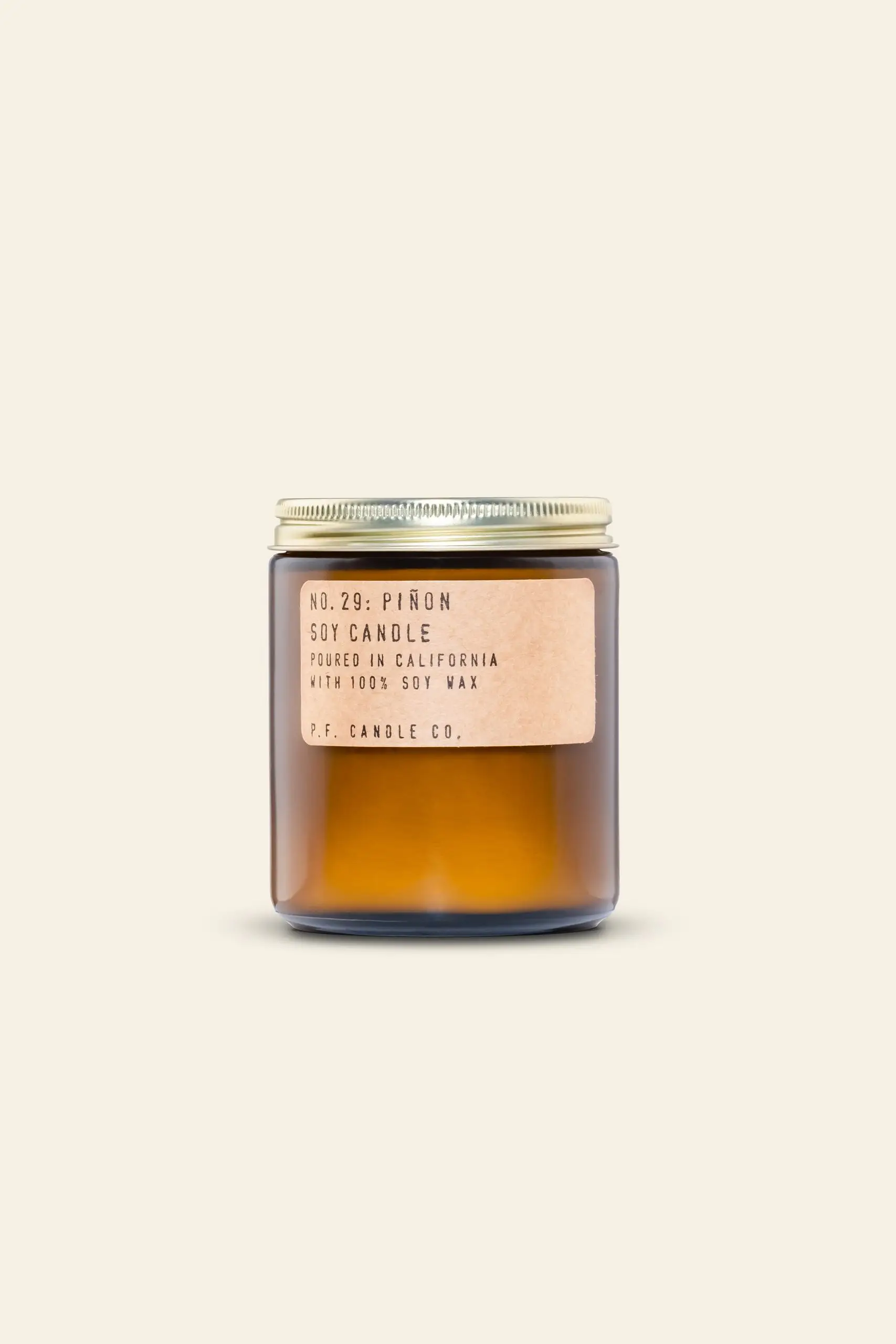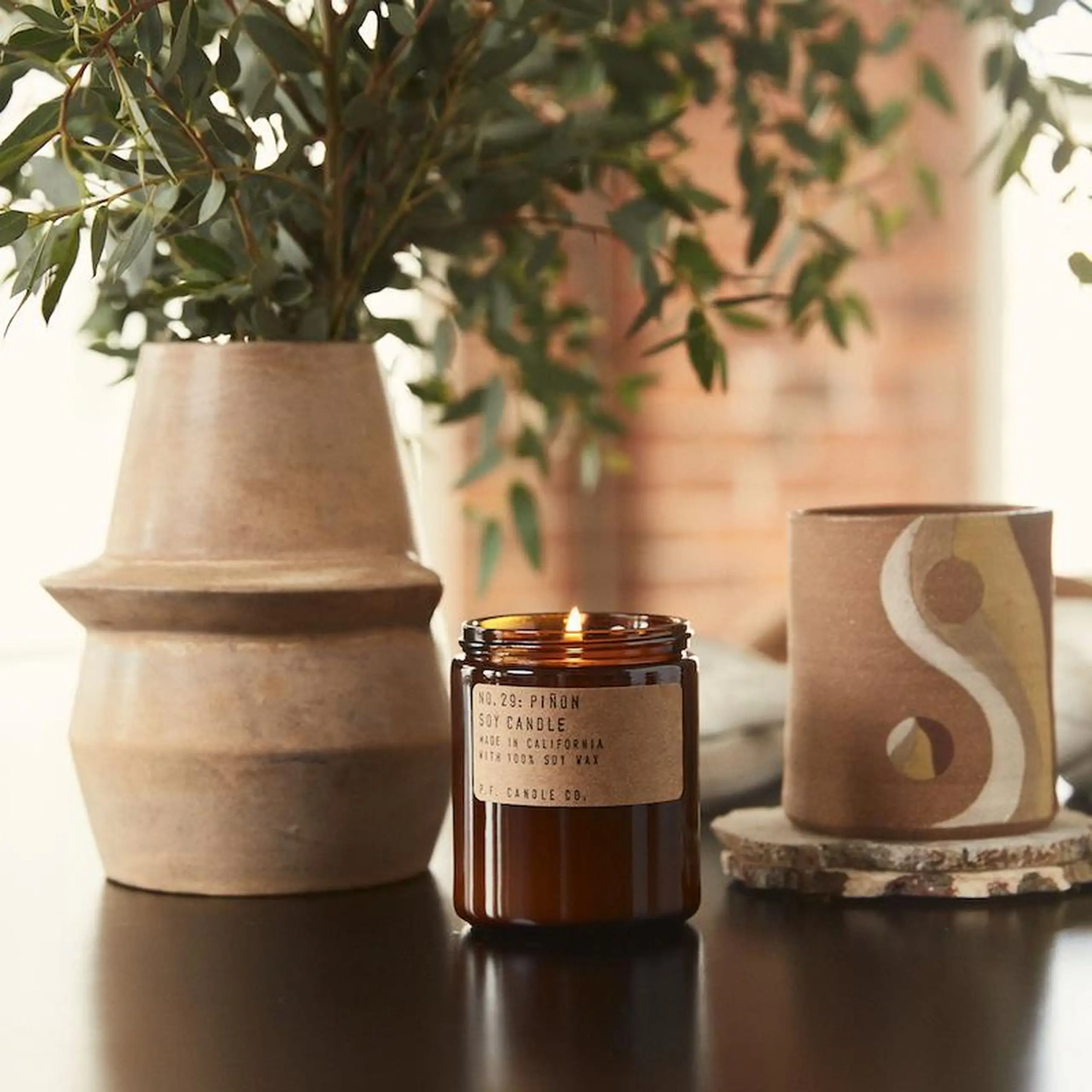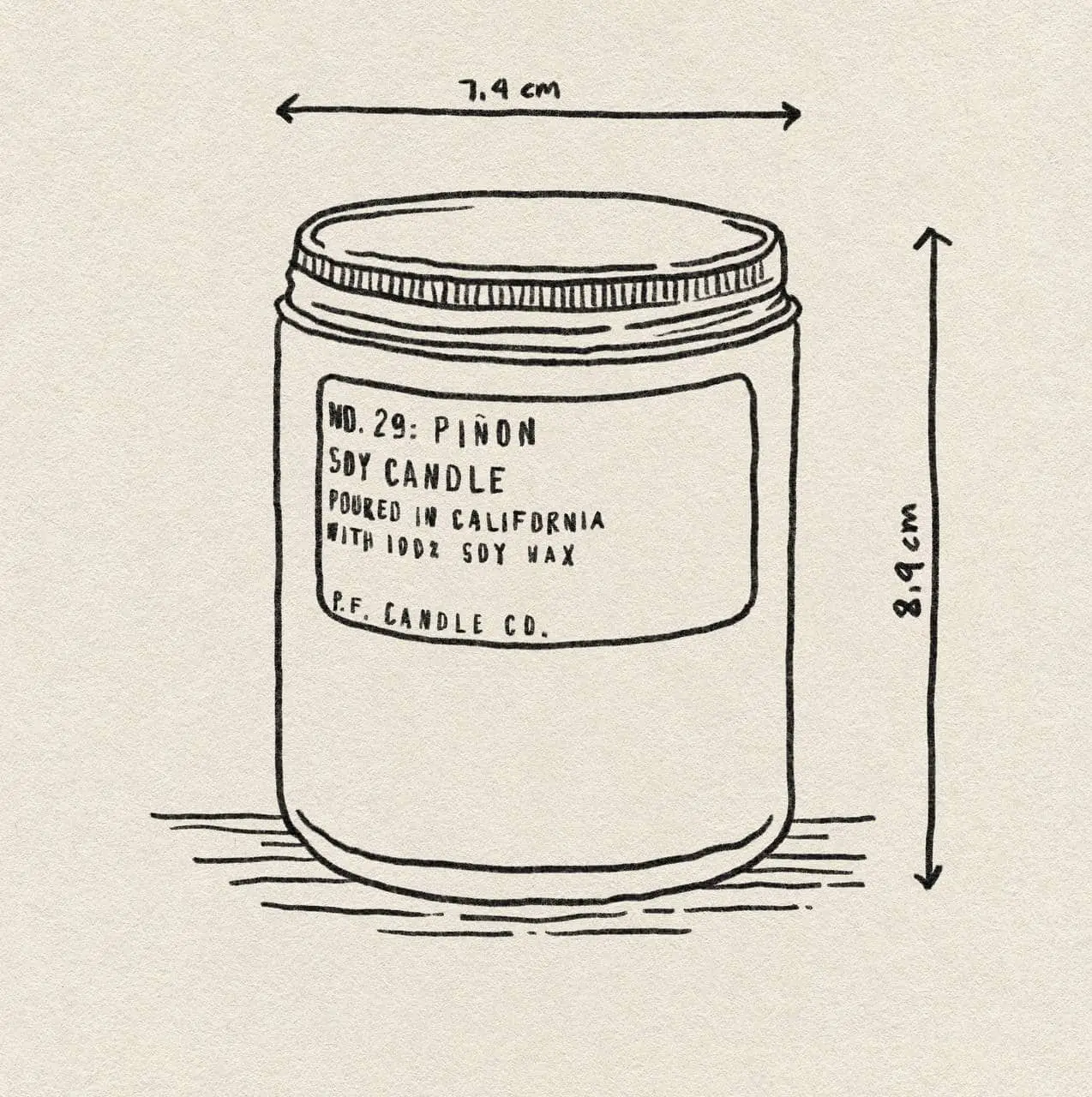 P.F. Candle Co. No. 29 Piñon 7.2 oz Soy Candle
1 x Soy Wax Candle
SGD 39
SGD 39
Designed by P.F. Candle Co. in America 🇺🇸
DETAILS
Let the warmth of the season fill your home with No. 29 Piñon 7.2 oz Soy Candle. This candle is hand poured and made from domestically grown soy wax for a cleaner burn that lasts longer. The unique combination of scents will take you on a journey from a warm winter night in front of a bonfire. Delight in notes of vanilla, bonfired smoke and cedarwood, bringing an inviting glow and calming ambiance to any space.
SHIPPING & RETURNS
Shipping
We ship only to Singapore addresses. We do not offer international deliveries. Certain addresses within Singapore are listed as restricted and we do not offer deliveries to such locations. Find out more.
Returns
We hope that you'll love your purchase. In case you need to make a return, please take photos of the defective product in question, and if the product in question requires a demonstration of its defectiveness, please take a video and send it to customercare@stackedhomes.com within 7 days from the date of delivery.
MATERIAL
100% domestically-grown soy wax, fine fragrance oils, and cotton-core wicks. The fragrances we use are paraben-free, phthalate-free, and are never (ever) tested on animals.
CARE
Trim your candle's wick to 1/4″ before each lighting or once your candle has cooled.
Never attempt to trim a burning candle.
Discard the snipped portion in the trash; never leave wick trimmings in your candle jar.
The wick should always remain centered and away from the sides of the vessel.
Allow the wax to melt to the edges of the jar during each burn to prevent tunneling.
Once the candle's gone, we hope you'll re-use it. Clean it out and you've got a new planter or pencil holder – or whatever you want! Click here for tips on reusing your empties.
ABOUT THE BRAND
P.F. Candle Co.
Made in California, the entire P.F collection is simple: to create paraben-free, phthalate-free, vegan and cruelty-free candles. Their scents are inspired by memories, such as "Apple Picking" during breezy autumn periods or the smells that one might encounter during 'Dusk''. Along with their beautifully crafted scents, we fell equally in-love with their minimalist packaging that will sit well in any room. Operating since 2008, P.F. continues to create quality home fragrance and soothing atmospheres.