SOLD OUT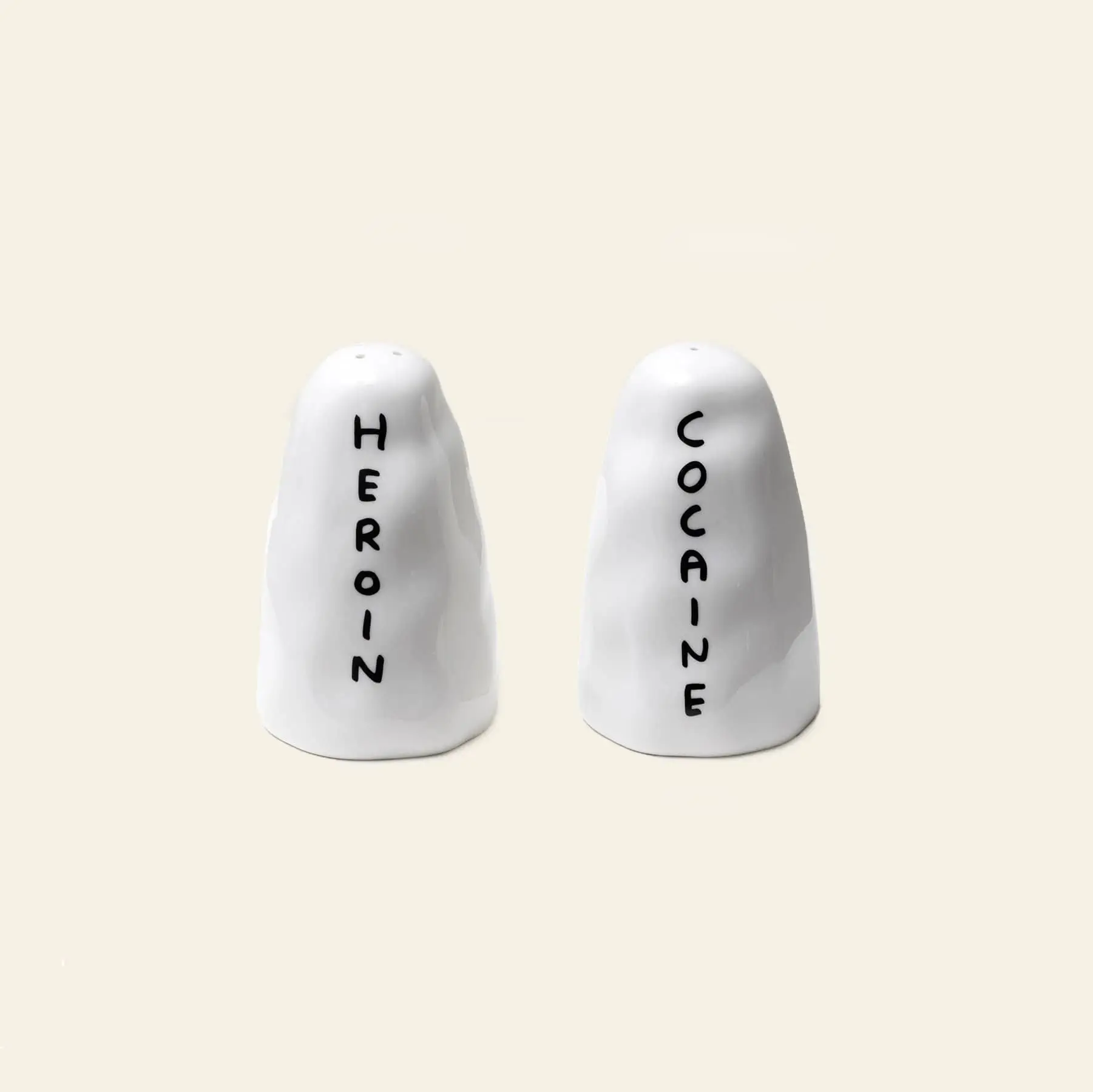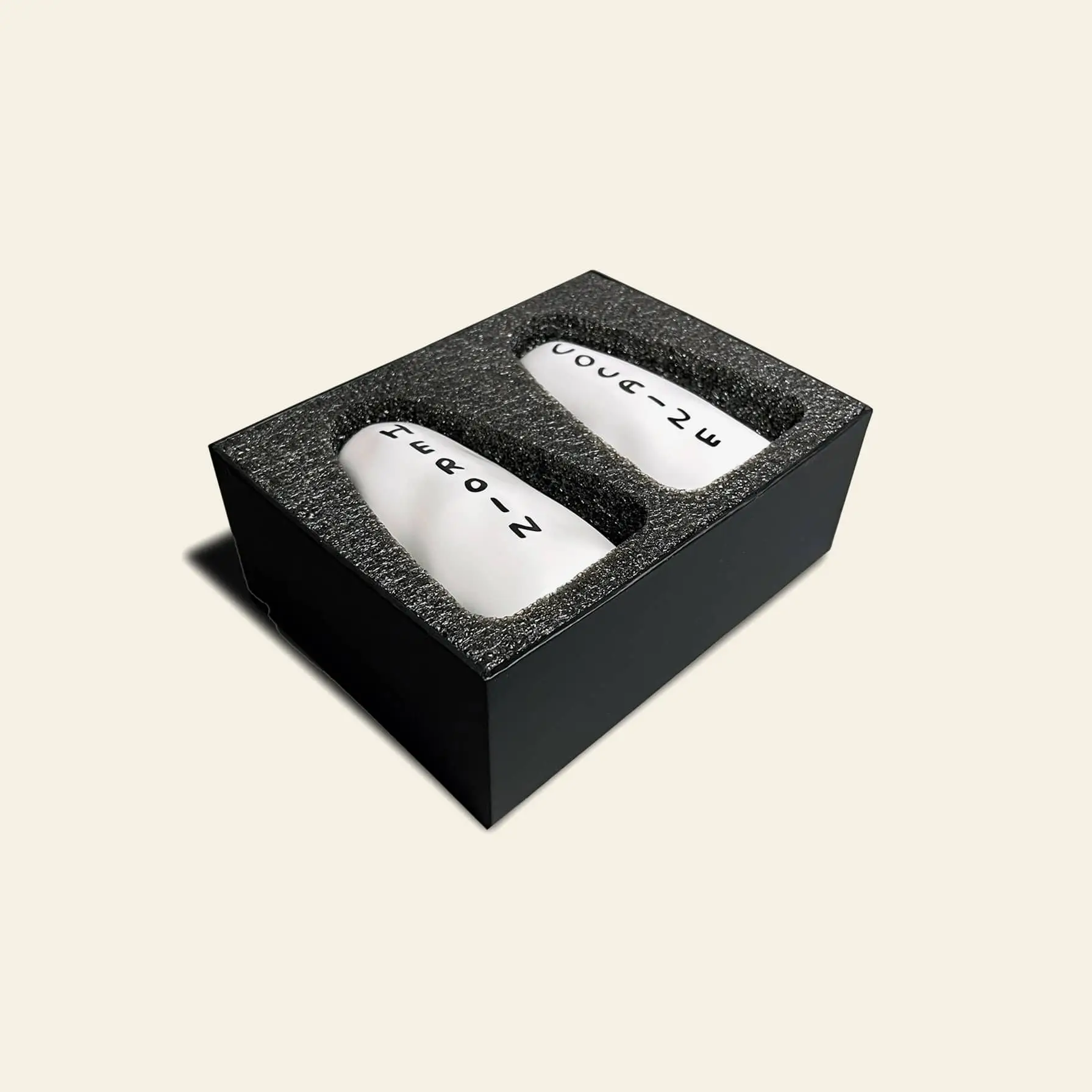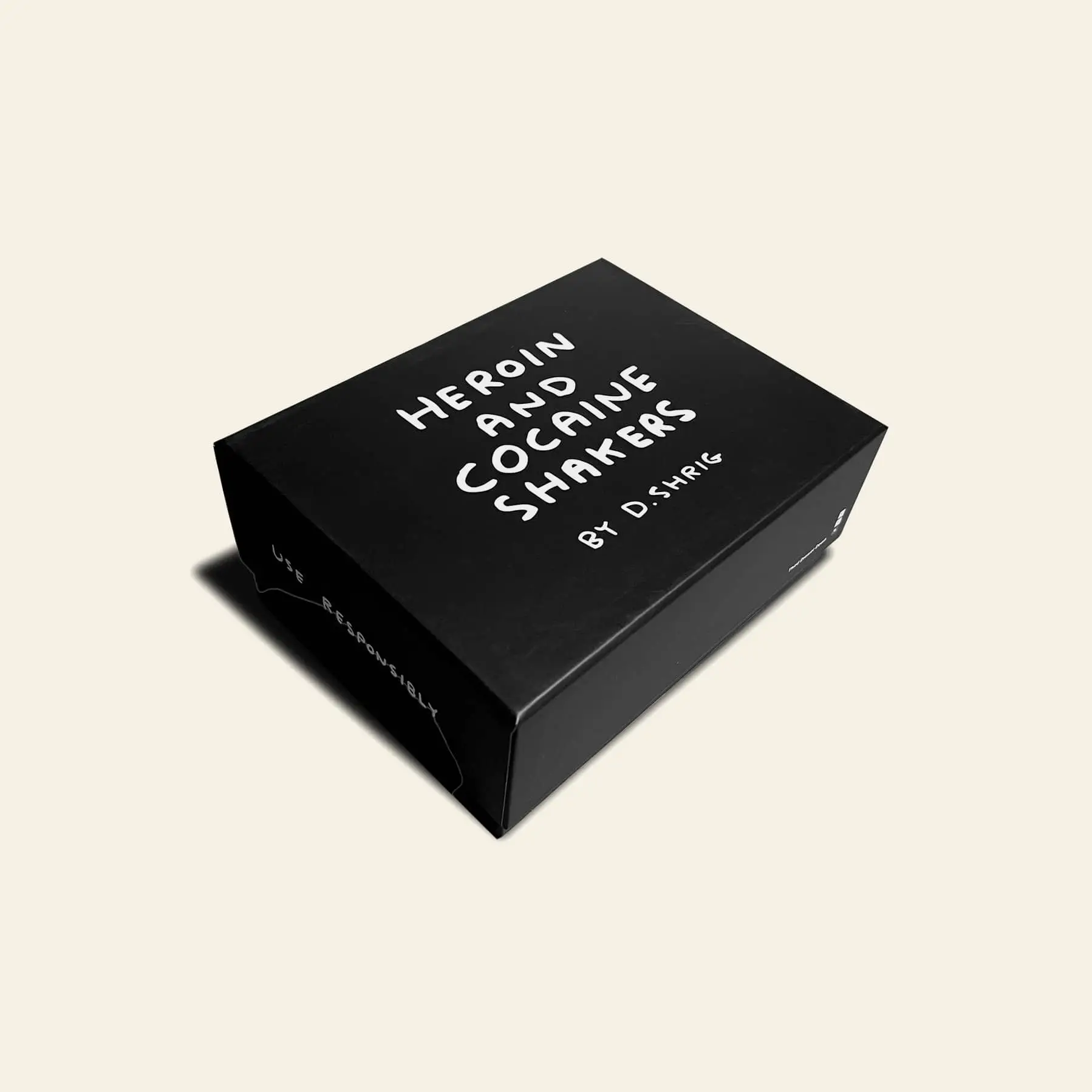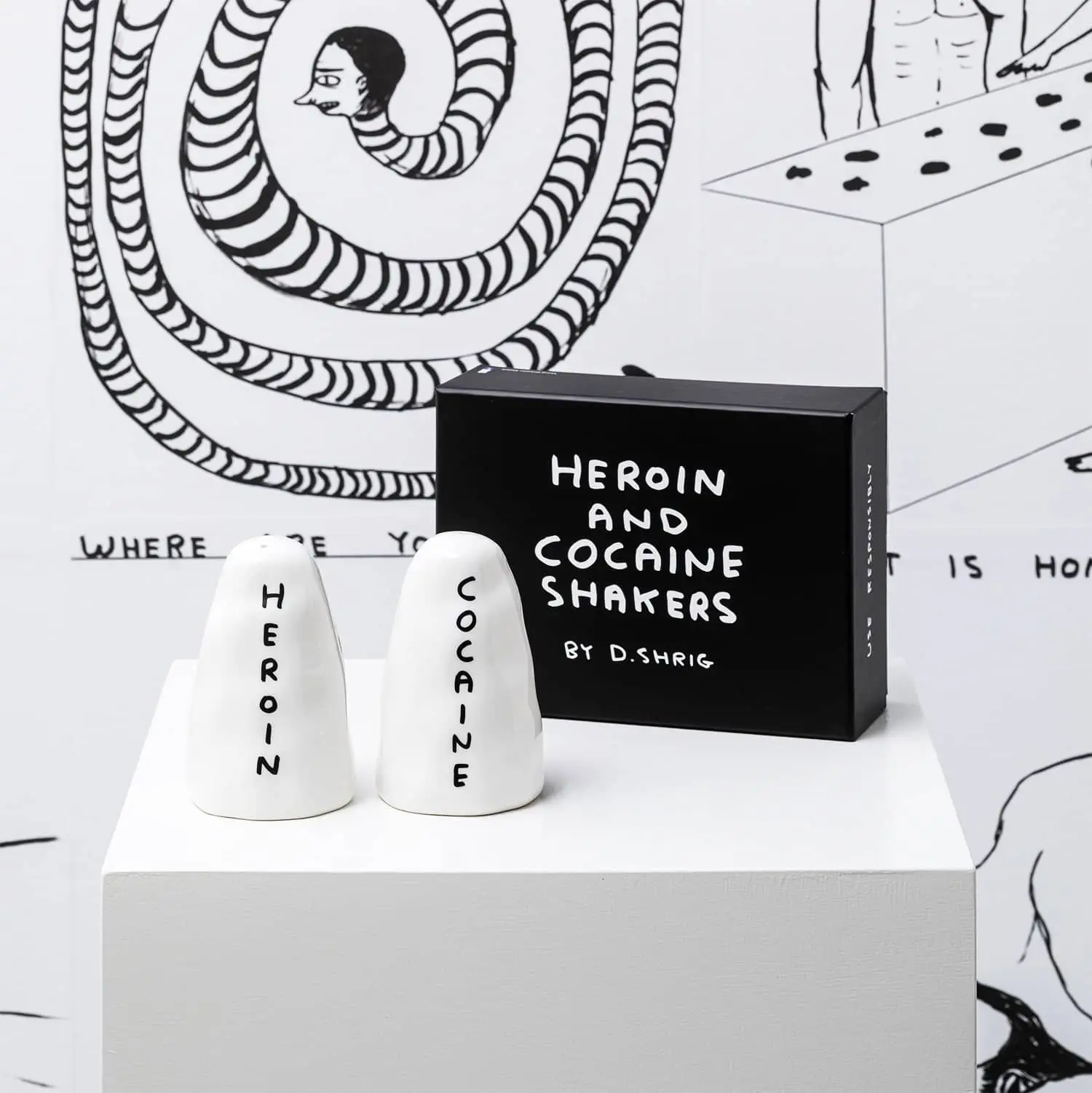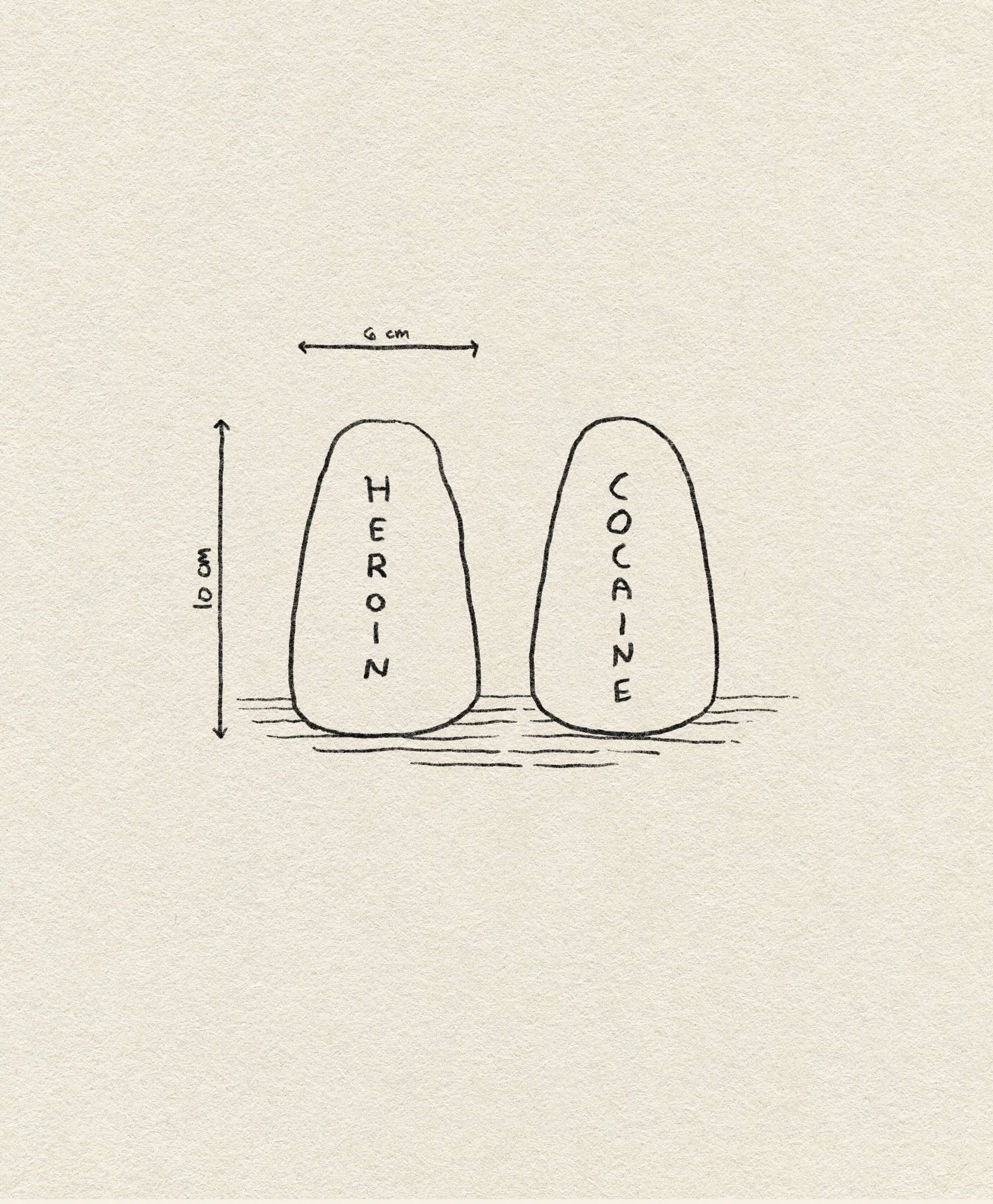 Shrig Shop Heroin and Cocaine Porcelain Shakers
1 x Porcelain Salt & Pepper Set
SGD 105
SGD
Designed by David Shrigley, Produced by Third Drawer Down 🇦🇺
DETAILS
A cult classic by David Shrigley, these Heroin and Cocaine salt and pepper shakers are crafted from cast porcelain, and have earned their place in countless publications, blogs, and even The Guardian.
These shakers were originally commissioned for the Collection Lambert in Avignon back in 2000 and later specially re-commissioned for David Shrigley's major solo exhibition at London's Hayward Gallery in 2012. This latest edition is produced by Third Drawer Down.
These coveted collectibles not only serve as mini sculptural display pieces, but are also thoughtfully designed for practical use on your dining table or in your kitchen.
SHIPPING & RETURNS
Shipping
We ship only to Singapore addresses. We do not offer international deliveries. Certain addresses within Singapore are listed as restricted and we do not offer deliveries to such locations. Find out more.
Returns
We hope that you'll love your purchase. In case you need to make a return, please take photos of the defective product in question, and if the product in question requires a demonstration of its defectiveness, please take a video and send it to customercare@stackedhomes.com within 7 days from the date of delivery.
MATERIAL
White porcelain with black print
CARE
Hand wash recommended
ABOUT THE BRAND
Shrig Shop
Shrig Shop, established in Copenhagen, is a collaboration between artist David Shrigley and his long-time friend and gallerist, Nicolai Wallner. Their creative alliance brings forth a collection of limited editions and other cool stuff, serving as an extension of David Shrigley's artistic practice. Hailing from the UK, David Shrigley's artistic repertoire encompasses a wide range of mediums, including drawing, painting, sculpture, installation, photography, animation, and print. Much like iconic artists Andy Warhol and Keith Haring, David Shrigley's influence goes beyond the art world and reaches into the broader cultural sphere, making him a truly unique figure. Shrig Shop offers a refreshing departure from traditional gallery spaces, providing an inclusive and accessible place where David Shrigley's diverse works can be appreciated by everyone, from significant prints to humble postcards.