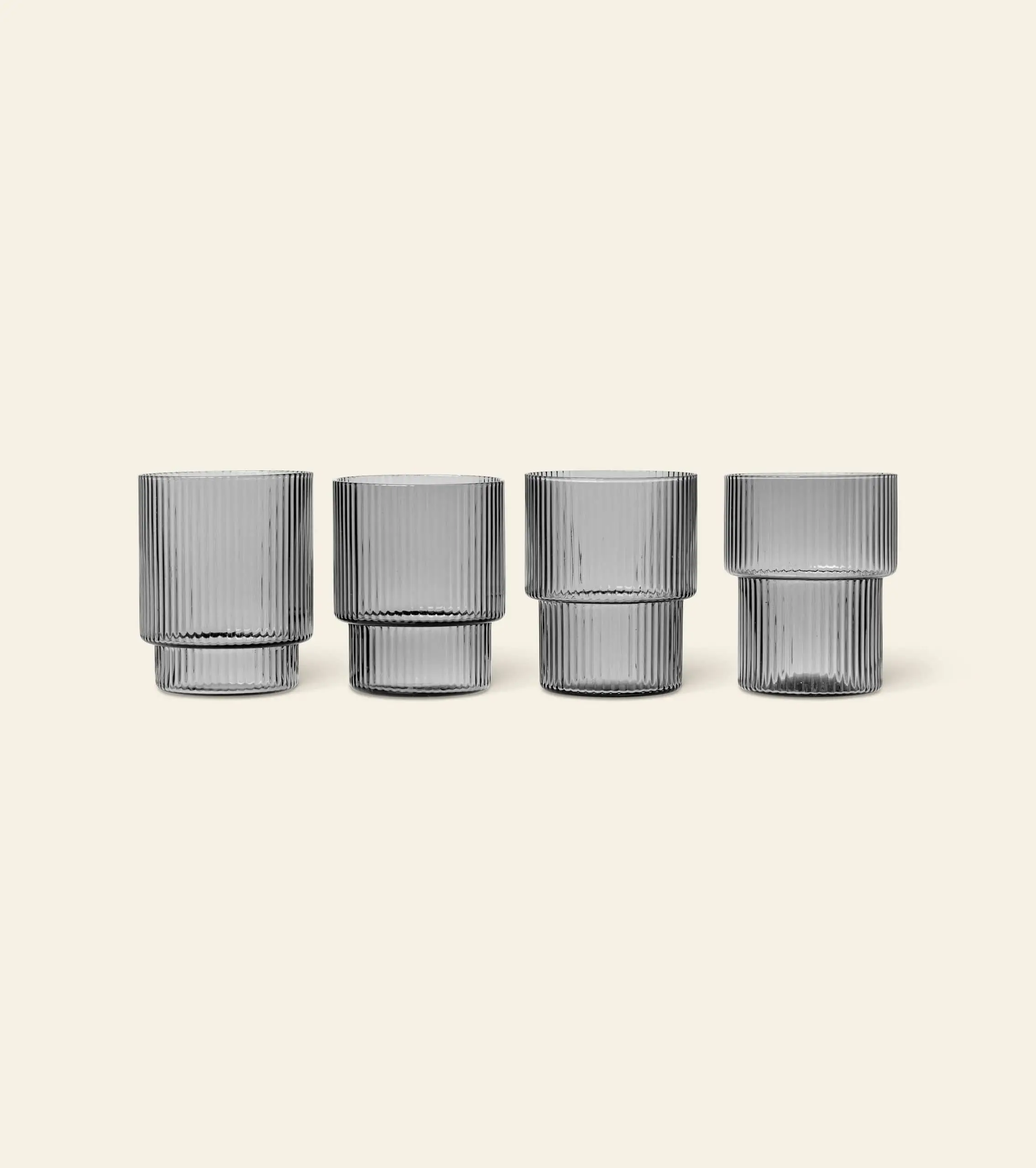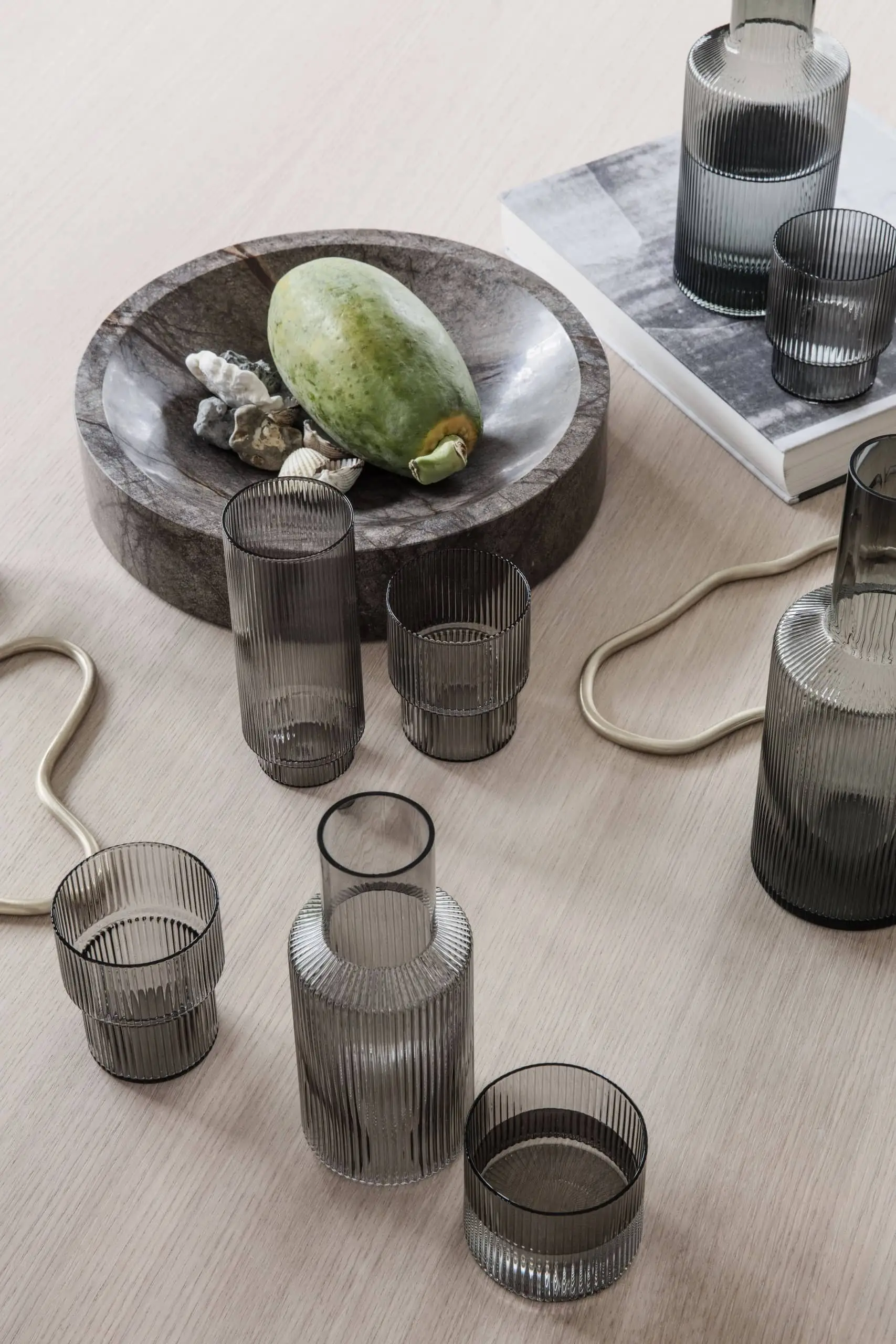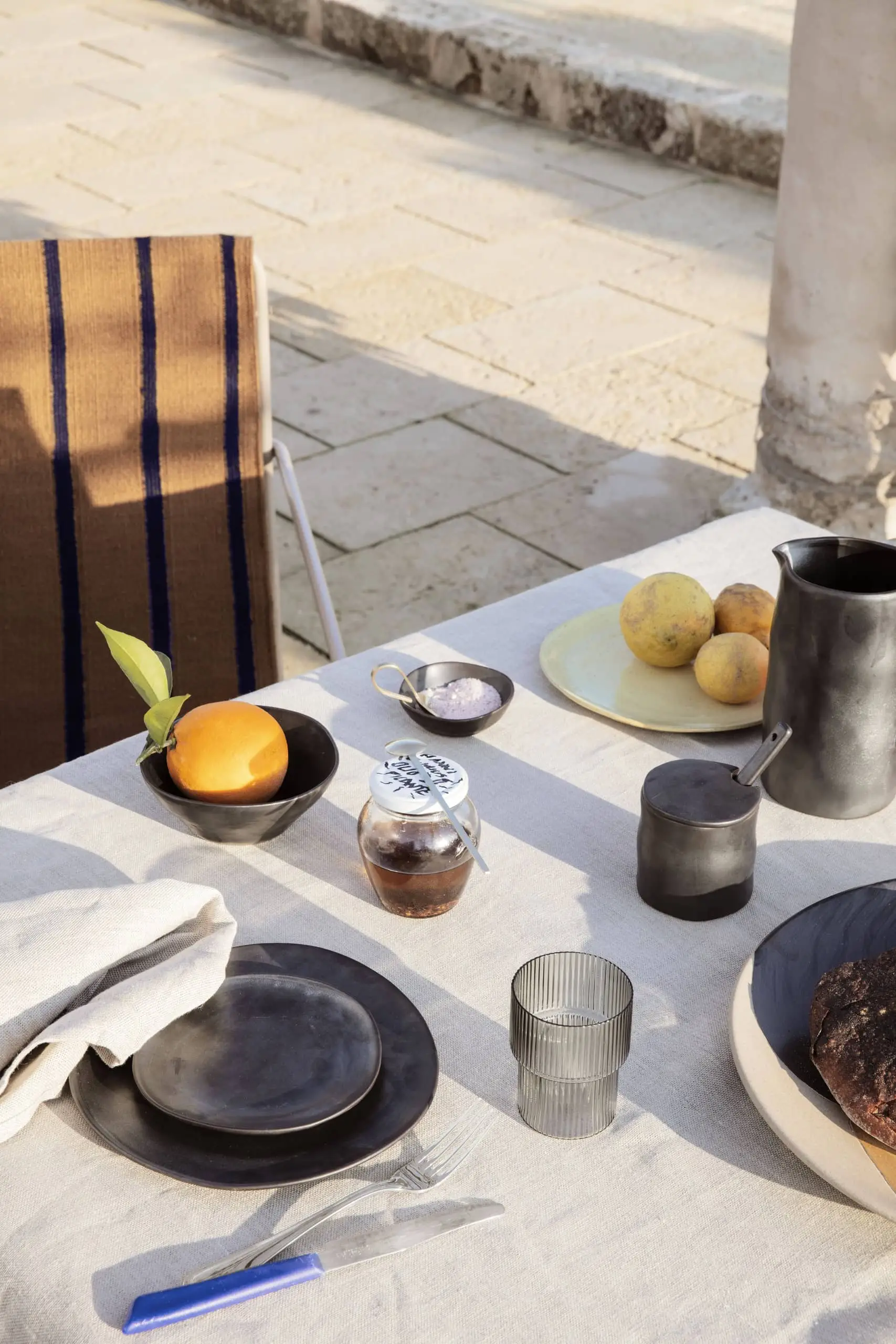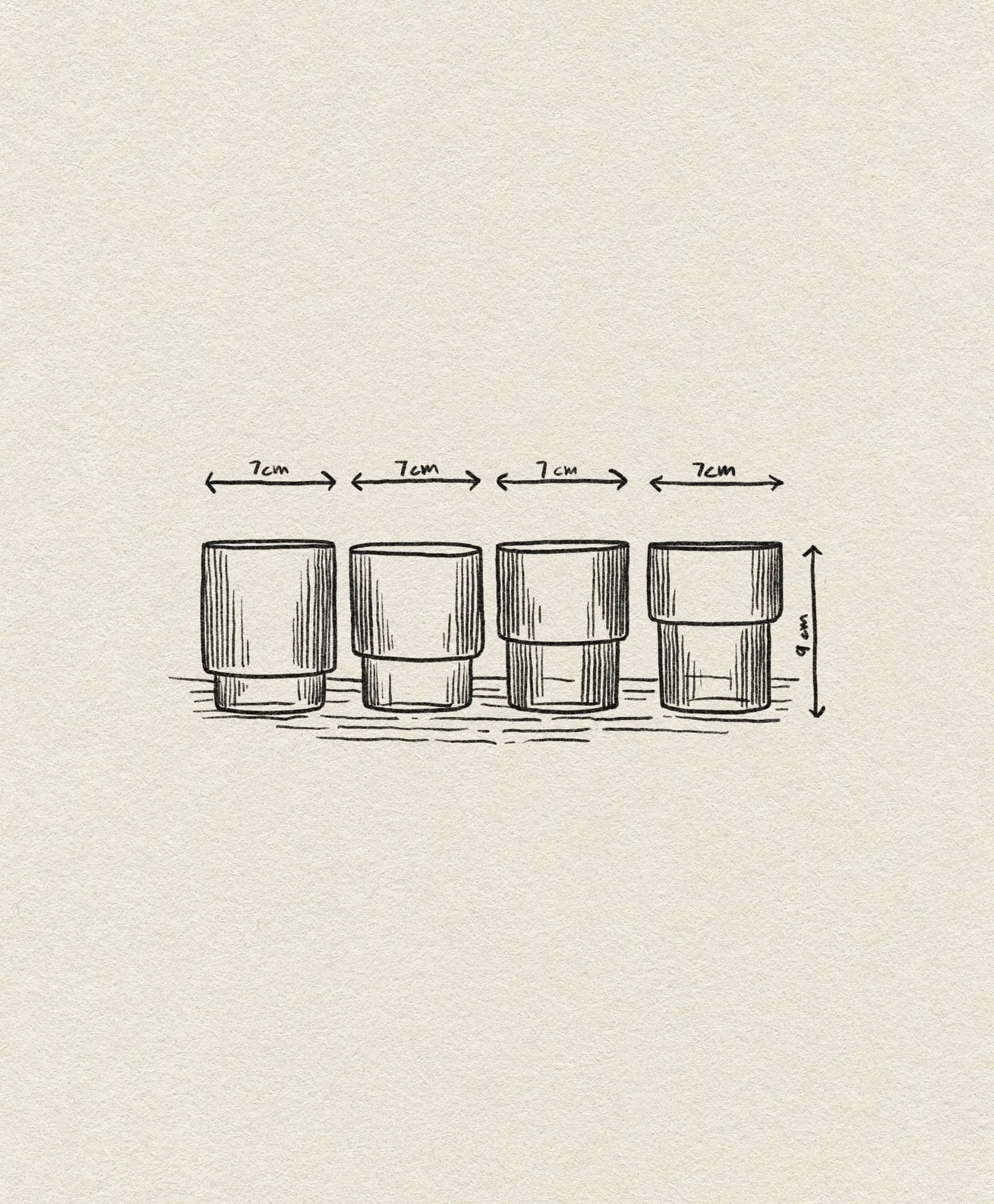 ferm LIVING Ripple Drinking Glasses, Set of 4
SGD 69
SGD 69
Designed by ferm Living in Denmark 🇩🇰
DETAILS
Make your next get-together a bit more special with these stylish Ripple Drinking Glasses. Crafted by ferm LIVING, each one offers subtle reeded detailing and a timeless classic design that'll surely elevate your beverage of choice. The glassware set includes 4 ripple glasses, perfect for enjoying your favourite drinks with family and friends any time of the day. Whether you're sipping on a cold refreshment or an old-fashioned cocktail, these ripple drinking glasses from ferm LIVING are sure to make any night feel extra special.
SHIPPING & RETURNS
Shipping
We ship ferm LIVING Ripple Drinking Glasses only to Singapore addresses. We do not offer international deliveries. Certain addresses within Singapore are listed as restricted and we do not offer deliveries to such locations. Find out more about our shipping and delivery details.
What's the cost of shipping ferm LIVING Ripple Drinking Glasses in Singapore?
Enjoy hassle-free shipping within Singapore for your ferm LIVING Ripple Drinking Glasses order with a flat rate of $5 from The Stacked Store. For orders exceeding a specified amount displayed at the top of the page or during checkout, we offer free shipping for all items purchased in a single receipt, unless otherwise stated.
Discover our other tableware products and add them to your cart to meet the minimum order requirement for free delivery. Shop now and get your new favourite ripple glassware delivered straight to your doorstep!
How soon will I receive my Ripple Glasses after making an online order?
We strive to process and deliver all online orders within 2-4 working days, so you can receive your ferm LIVING Ripple Drinking Glasses as quickly as possible. However, please note that if you place an order after our 9am daily cut-off time, your purchase will only be processed on the next working day.
Can I track the delivery of my ripple glassware?
Absolutely! Once your online order is dispatched, we will send you an email notification that includes tracking information. With this tracking link, you can easily monitor the delivery status of your Ripple Drinking Glasses in Singapore.
Returns
We hope that you'll love your purchase of the Ripple Drinking Glasses. In case you need to make a return, please take photos of the defective product in question. And if the product in question requires a demonstration of its defectiveness, please take a video and send it to customercare@stackedhomes.com.
Can I get a refund for my Ripple Drinking Glasses purchase?
We understand that sometimes a return or exchange is necessary, and we're happy to help. If you need to return or exchange your ripple glassware from ferm LIVING, please contact us for assistance. We offer refunds in the form of online store credits or cash refunds in Singapore, which we will process within 3 working days. Please note that it may take up to 5-10 working days for any refund to be reflected on your card statement.
DIMENSIONS
W7cm x H9cm x Weight: 0.5kg
ABOUT THE BRAND
ferm Living
Ferm Living was founded in 2006. With its unmistakable and beautiful Scandinavian influence, this Danish company was an immediate success amongst folks who appreciate their simple but chic designs. Their products have sneakily found its way into modern homes and offices through their range of kitchenware, blankets, wall stickers, and other household items. In turn, these spaces enjoy an elevated tone that is unmistakably them.