SOLD OUT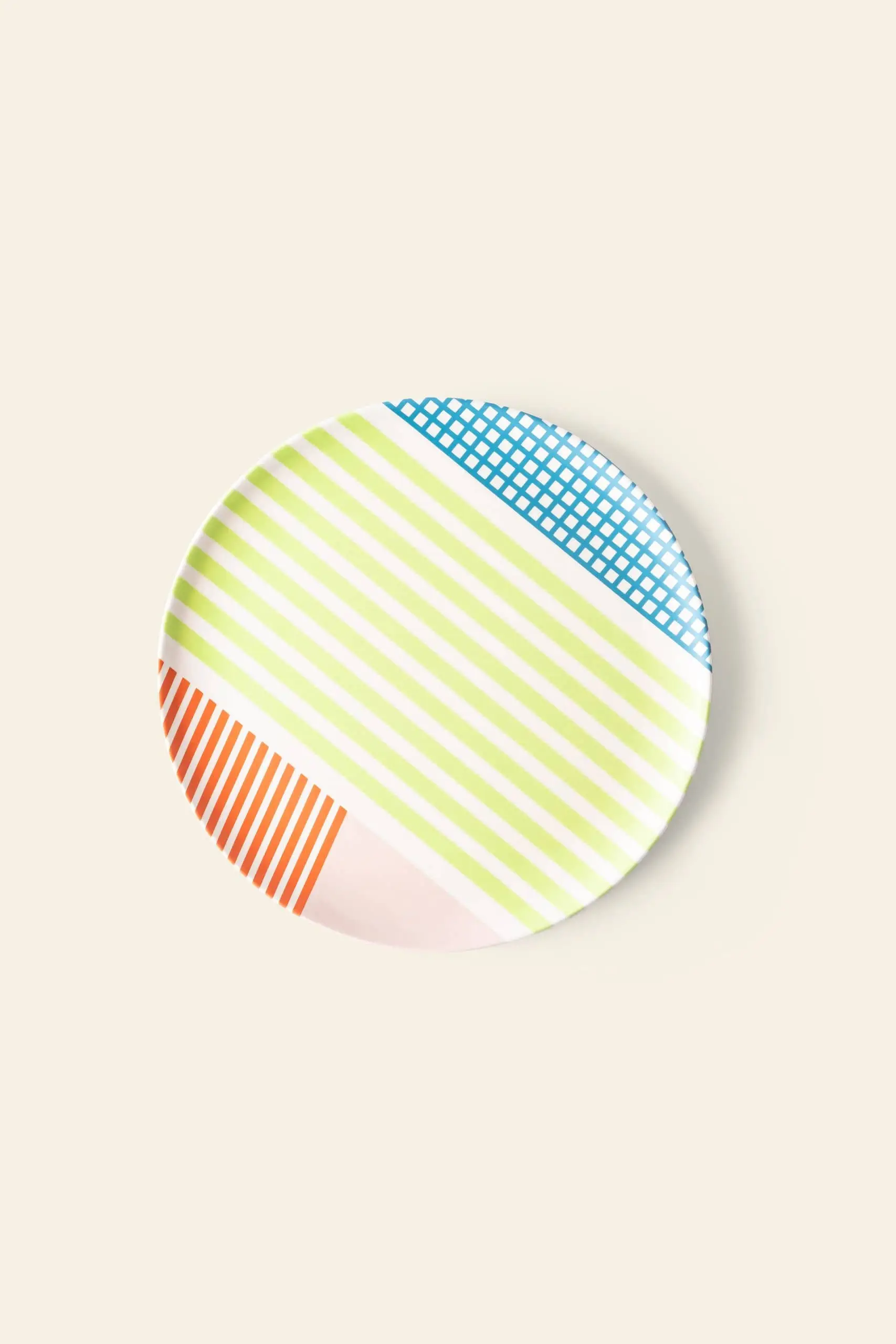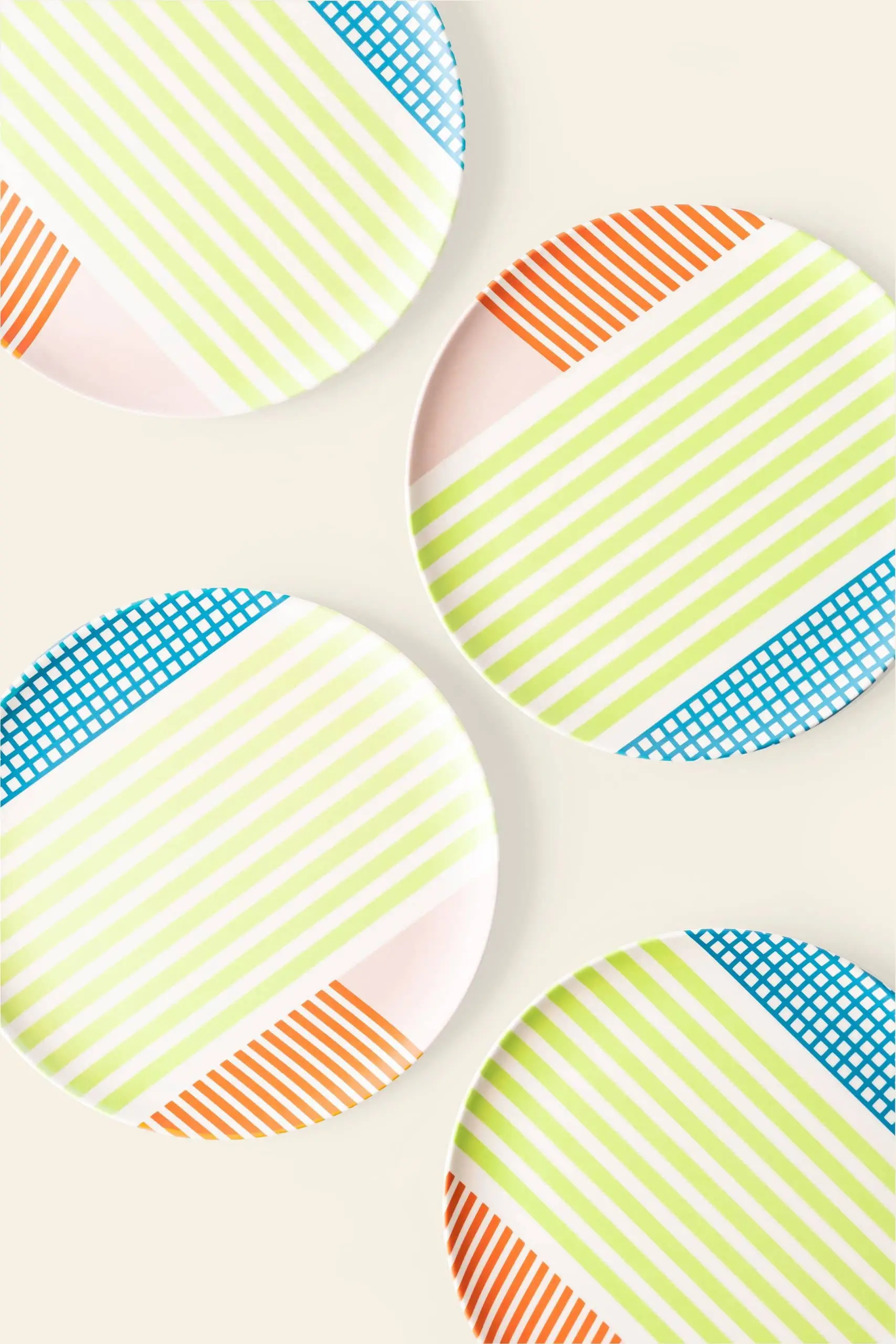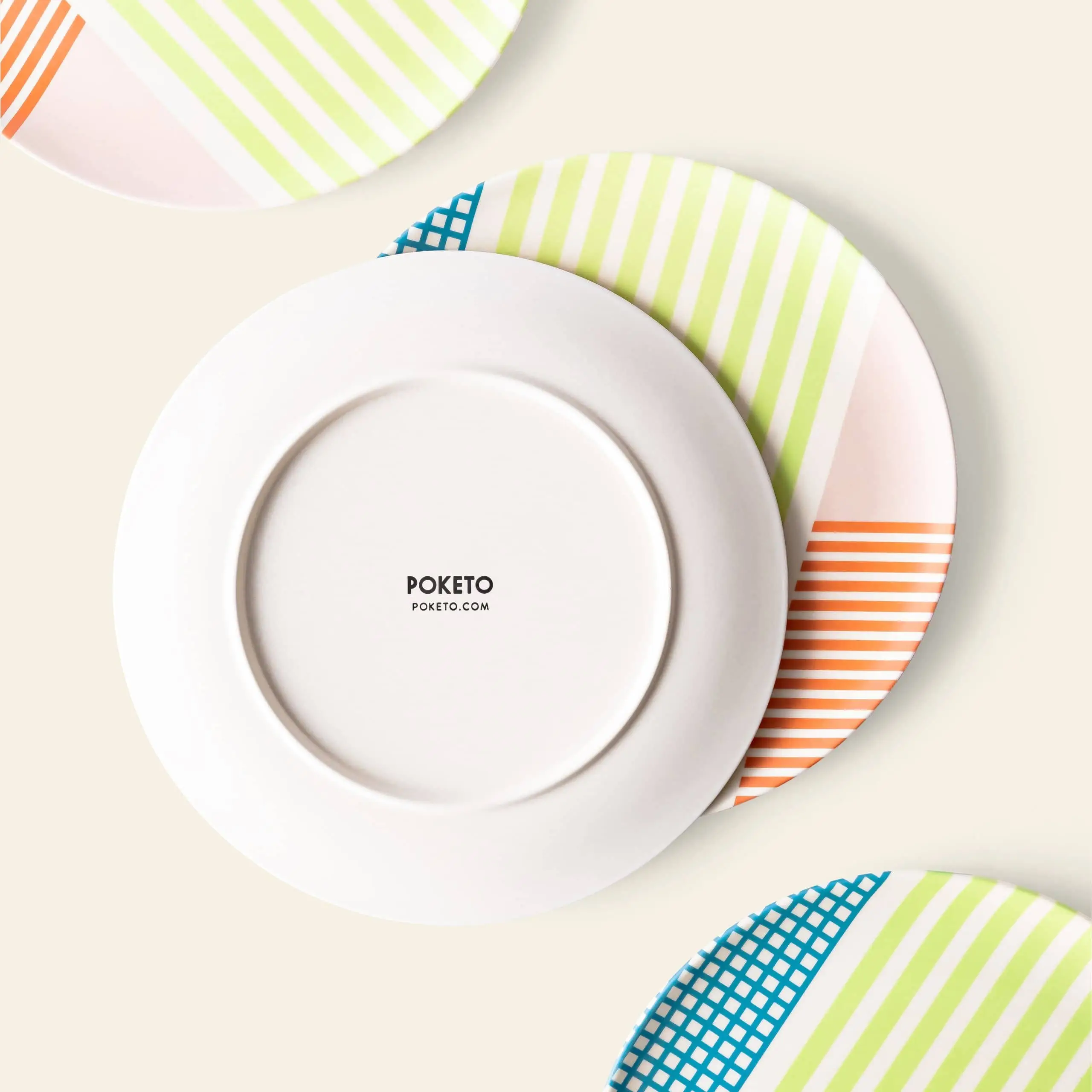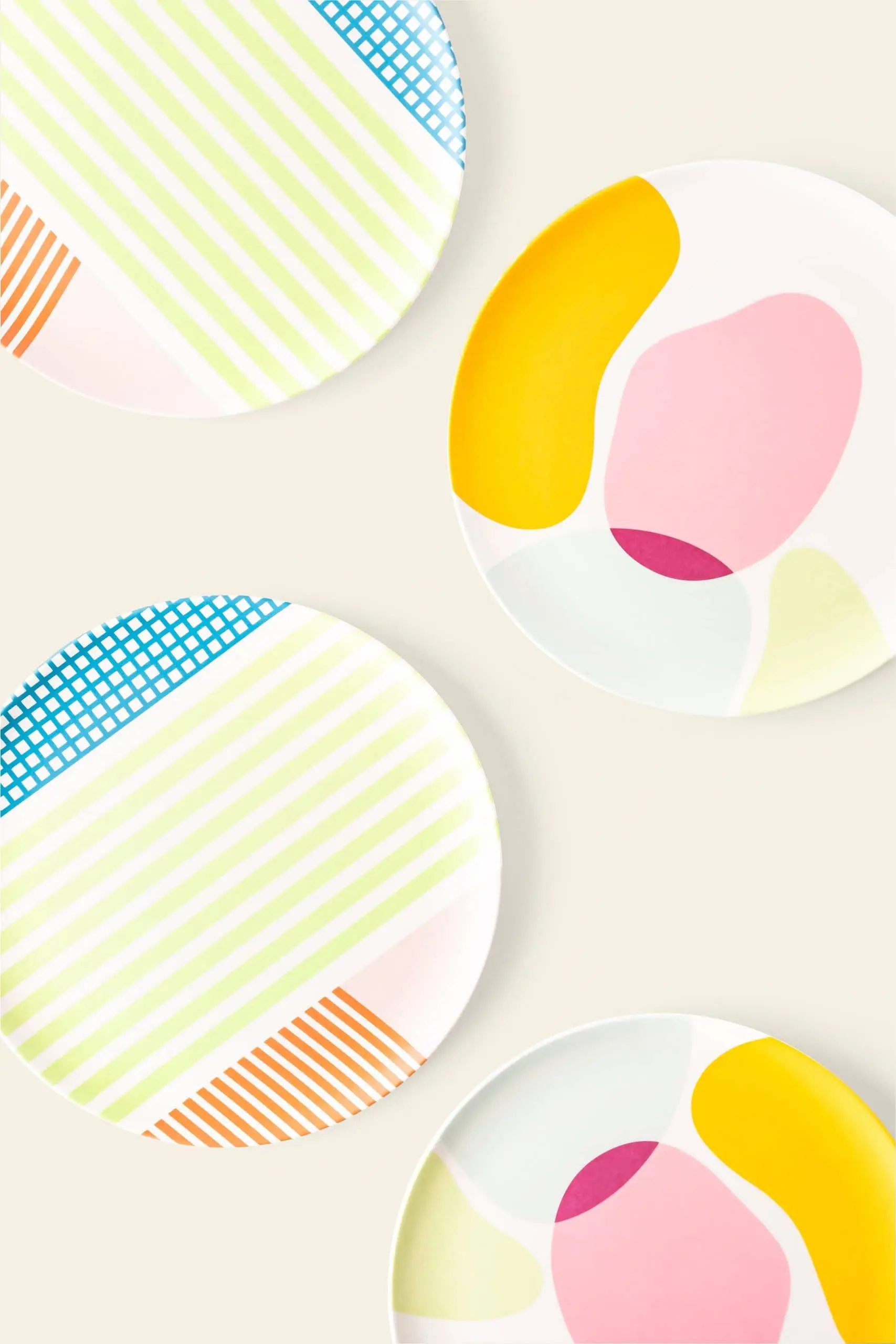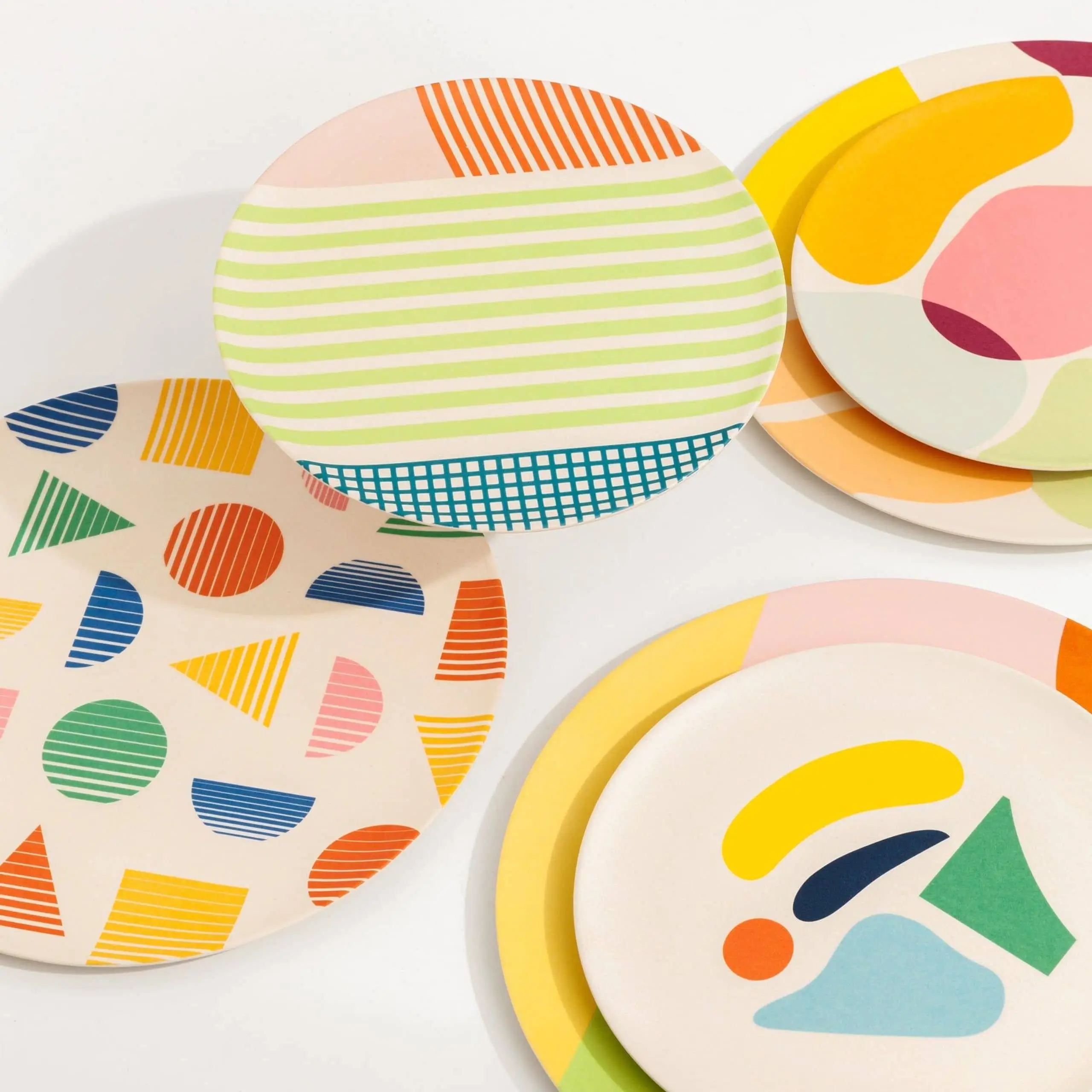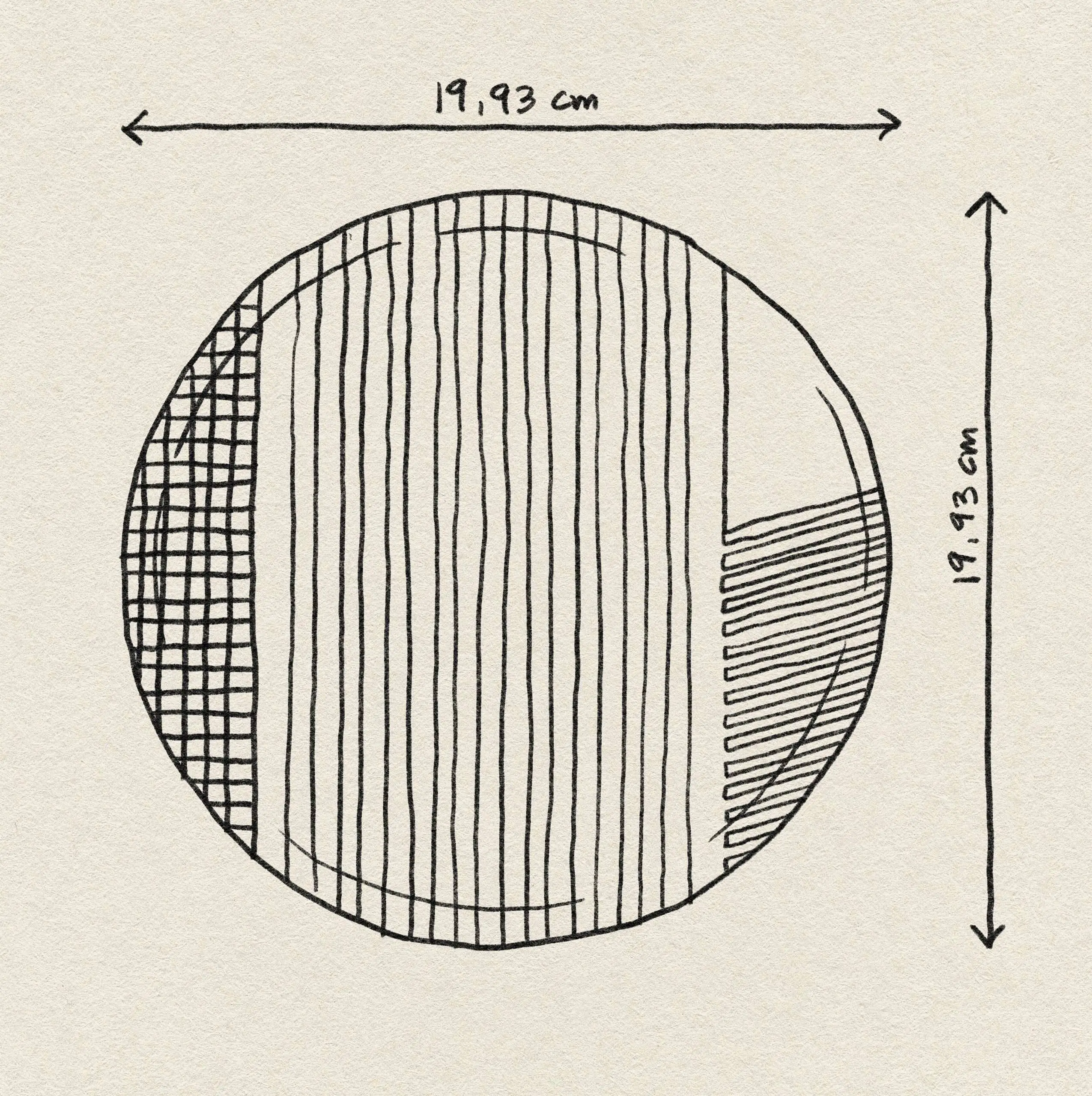 Poketo Bamboo Salad Plate
1 x Bamboo Fiber Plate
SGD 15
SGD 15
Designed by Poketo in America 🇺🇸
DETAILS
Elevate your dining experience with the exquisite Poketo Bamboo Salad Plate, perfectly suited for any occasion. The playful "Play" design adds a touch of whimsy to your table setting, enhancing the aesthetic appeal of any meal.
The best part? Not only are these white salad plates incredibly stylish, they are also durable and sustainable. Bamboo is a fast-growing and renewable resource, making these plates an ideal choice for those who prioritise eco-friendliness at home. 100% biodegradable and free from melamine and plastic, these plates ensure you are making a conscious decision to protect both your health and that of our planet.
Whether you're enjoying a casual picnic with loved ones, hosting a family dinner, or organising a professional gathering, these Bamboo Salad Plates will elevate your dining experience to the next level. Choose sustainability without compromising on style — upgrade your table setting with Poketo's Bamboo Salad Plate.
SHIPPING & RETURNS
Shipping
We ship only to Singapore addresses; we do not offer international deliveries. Certain addresses within Singapore are listed as restricted and we do not offer deliveries to such locations either, whether you're buying a Poketo Bamboo Salad plate or any of our other products at The Stacked Store.
Find out more about our shipping and delivery.
How much will it cost me to ship a Poketo Bamboo Salad Plate?
A flat rate of $5 will apply when shipping a Poketo Bamboo Salad Plate from The Stacked Store to any applicable Singapore address. For orders above the amount stated at the top of the page, delivery will be free of charge.
Browse our other tableware at The Stacked Store to meet the minimum order requirement for free delivery.
How long does it take for me to receive my Poketo Bamboo Salad Plate?
We aim to process and ship all orders as quickly as possible, such that you receive your Poketo Bamboo Salad Plate within 2-4 working days. In light of this, we process all orders at 9am each day. Orders placed after the cut-off time will be processed the next day and delivered 2-4 working days thereafter.
How can I track the delivery of my Poketo Bamboo Salad Plate?
After placing an order, you will receive an email with a tracking number once your package has been dispatched. You can track the delivery of your Poketo Bamboo Salad Plate by clicking on the tracking link in your email.
Returns
We hope that you'll love the Poketo Bamboo Salad Plate. In case you need to make a return to The Stacked Store, please take photos of the defective product in question. And if the product in question requires a demonstration of its defectiveness, please take a video and send it to customercare@stackedhomes.com.
What is the refund policy for Poketo Bamboo Salad Plates?
Refunds for Poketo Bamboo Salad Plates can be provided as store credits or cash refunds. Cash refunds are only offered if an exchange for the originally ordered item is unavailable, and will be processed within 3 working days. However, it may take up to 5-10 working days for cash refunds to be reflected on your card statement.
MATERIAL
Certified organic bamboo fibre and cornstarch
CARE
GENERAL CARE
Wash immediately after use with soapy water. Do not submerge or soak in water. Towel dry before standing vertically to air dry. Do not dry flat.
Store in a cool, dry place.
ABOUT THE BRAND
Poketo
Founded in 2003 by a husband-and-wife team in San Francisco, Poketo is a lifestyle brand that infuses art into everyday life. They started by designing wallets for an art fair in San Francisco, and have since expanded their product line to include clothes and housewares. With a strong background in design and art, the founders bring a unique perspective to their products.
Poketo offers a variety of eye-catching designs, from these white salad plates to colourful sets of glass straws. In addition to their commitment to design, Poketo has also been recognised for their sustainability and ethical practices. For those looking to add a splash of colour and creativity to their daily lives, Poketo is the perfect choice in more ways than one.