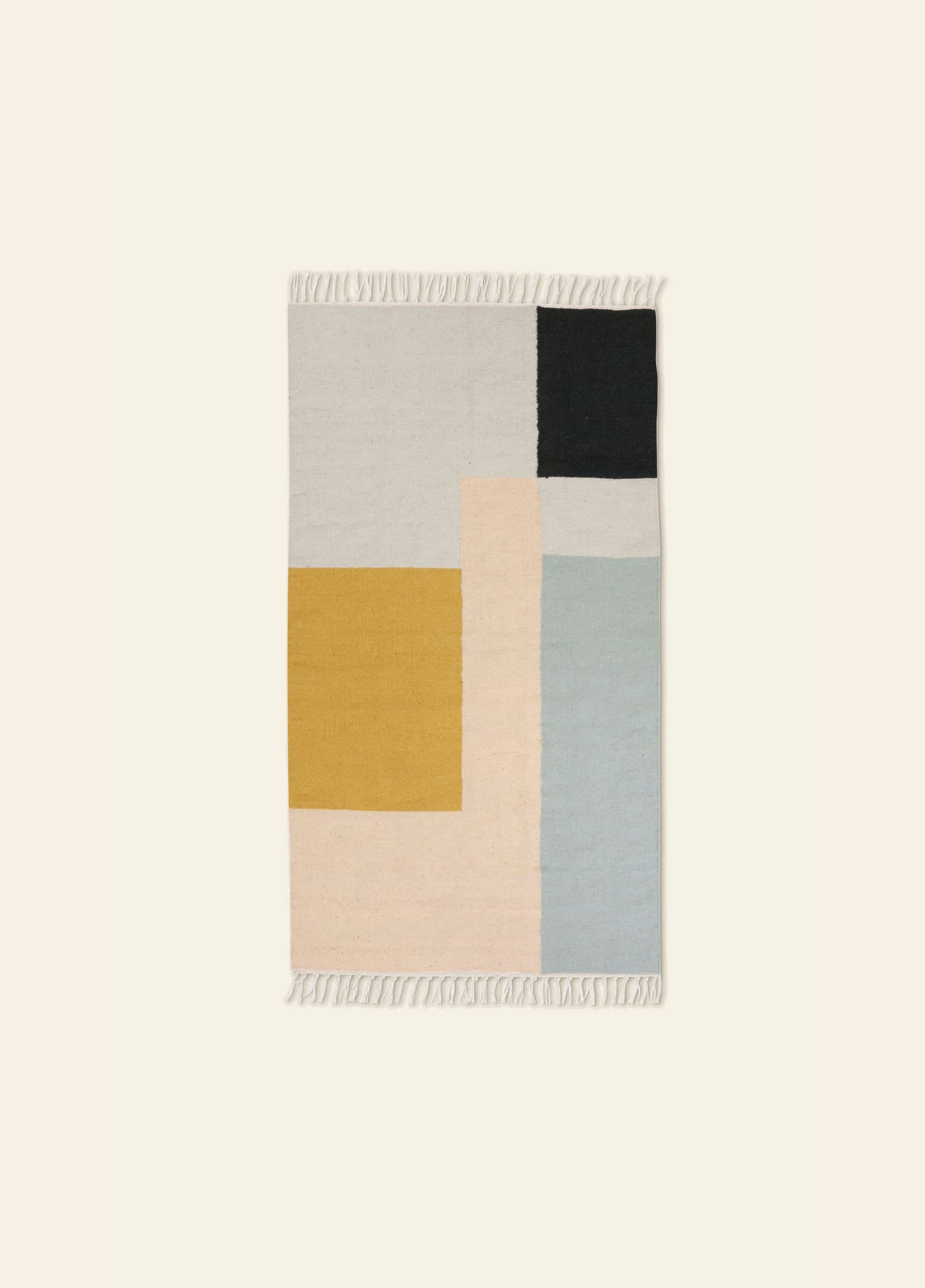 Kelim Rug
SGD 179
SGD 179
Designed by ferm Living in Denmark 🇩🇰
Designed by ferm Living in Denmark 🇩🇰
DETAILS
Banish the boring with this colourful Kelim rug from ferm LIVING. With its bright geometric shapes, this rug is sure to add a playful touch to any room. Perfect for spaces that need a little life, we love how the different colors and blocks create an interesting illusion. The weaving technique here is called the 'Punja' loom – a traditional and manual loom and one of the oldest weaving techniques.
DIMENSIONS
W80cm x H140cm x Weight: 1.65kg
ABOUT THE BRAND
ferm Living
ferm Living was founded in 2006. With its unmistakable and beautiful Scandinavian influence, this Danish company was an immediate success amongst folks who appreciate their simple but chic designs. Their products have sneakily found its way into modern homes and offices through their range of kitchen accessories, blankets, wall stickers, and other household items. In turn, these spaces enjoy an elevated tone that is unmistakably them.